Videos: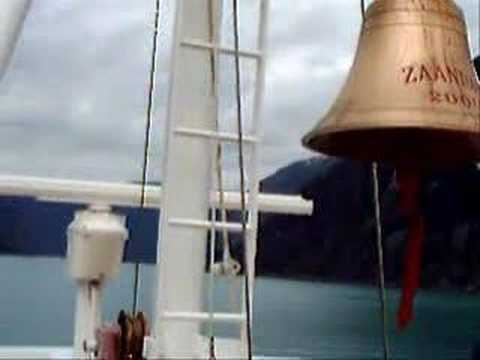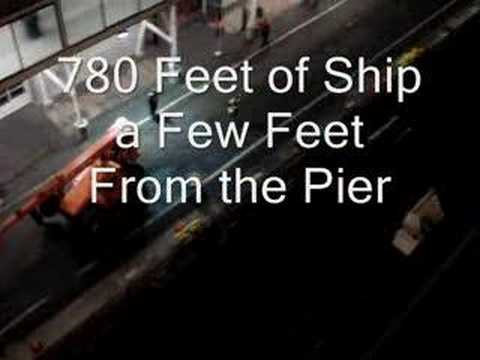 More videos
Zaandam
Interesting places in Zaandam:
Zaandam (52į26'N 4į50'E) is a town in the Dutch province of North Holland. It is the main city of the municipality of Zaanstad, and received city rights in 1811. It is located on the Zaan, close to the North Sea Canal.
Location is derived from the great work of
WikiMapia
Top photos chosen by u all:
Inntel Hotel Zaandam
Made by
ZoomLoes
The new Inntel hotel in Zaandam is without a shadow of a doubt already the main eye-stopper in the revamped town centre and a building that has set many tongues wagging in the Netherlands. The iconic green wooden houses of the Zaan region were the fount of inspiration for the hotel's designer, Wilfried van Winden (WAM architecten, Delft). The structure is a lively stacking of various examples of these traditional houses, ranging from a notary's residence to a worker's cottage. The hotel opens its doors to guests from 18 March 2010.
A stack of traditional Zaandam houses
Wilfried van Winden envisages the hotel as a temporary home, alluding to that transience with the stack of houses. Visually speaking the structure is built up from a varied stacking of almost seventy individual little houses, executed in four shades of the traditional green of the Zaan region. The hotel is unique, familiar yet original and idiosyncratic. It is a design that could be realised only in Zaandam but at the same time transcends and reinvigorates local tradition. It was, moreover, specifically tailored to this site. 'ÄėThe Blue House'Äô, inspired by the work Claude Monet painted at Zaandam in 1871, is the ultimate attention-grabber. The overall result is striking, the building exemplary for the Fusion Architecture that Wilfried van Winden champions. Fusion represents an inventive way of linking present and past, tradition and innovation, high culture and low. This generates a novel expressiveness that corresponds to specific local practices but is at the same time universal. 'ÄėBut architecture naturally makes a direct appeal to the emotions as well,'Äô notes Van Winden. 'ÄėAn acquaintance recently commented, 'ÄúWhen I drive into Zaandam and see the building standing there a smile inevitably spreads across my face.'ÄĚ You could hardly ask for a more wonderful compliment.'Äô
Kezus Krijst, de Kade
Made by
Enric Martinez
Kees, Kezus Krijst. Don't shoot me: The shot was good, but the development nos so much plus I scratched the negative intensively while trying to straighten it :P It was my first experience with a Zeiss folder and ASA3200 in a concert. I would have loved to get these photos developed in a pro lab as I'm not quite proficient myself, but it' s darn difficult to find a lab in the Netherlands, I know one in the UK but they only accept credit cards and my bank card is a debit one :P Well, my lesson learned: It is feasible to use the Zeiss in a concert. With regard to Caffenol: I don;t see too much fog here, lots of grain, but that's ASA3200 and the film has been laying there since March. I would definitely say that Caffenol-C is adequate for fast film processing.
DBS 6519+6515 - Zaandam - 46438 (02-05-2011)
Made by
Vincent.Prins
Ik stond al met mijn schoenen en jas aan om het oud papier weg te gaan brengen, toen ik een sms kreeg dat de Llanelli staaltrein met een minuut of 15 door Zaandam zou komen (bedankt ). Dus snel de laatste spullen in de auto en naar het fotoplekje gereden, na 8 minuten wachten kwam de verwachte trein door met de locs 6519+6515. Hierna kon in alle rust het papier weg gebracht worden ;-) Wel schaduw van het portaal op de tweede loc, maar dit ging niet echt anders. Heb ook nog een foto dat de schaduw precies tussen de locs valt, maar hier steekt het portaal weer hindelijk uit de cabine van de voorste loc. Nog even navraag gedaan, de trein is via de Zaanlijn gereden i.v.m. een ATB storing in de Velsertunnel.
DBS 1613 - Zaandam - 49663 (20-03-2011)
Made by
Vincent.Prins
Tijdens mijn ontbijt scheen het zonnetje lekker op m'n bord. De zondagochtend goederentrein over de Zaanlijn, kwam meteen in mij op. Dus na de laatste hap meteen even in de auto gestapt, om vervolgens de zon achter dikke sluierbewolking te zien verdwijnen... Gelukkig brak het net weer een beetje open toen het doel met -10 in zicht kwam. Een redelijk schone DB Schenker 1613, met 12 kalkwagens en 11 staalwagens naat Jemelle (B) werd vastgelegd. EDIT: Normaal gesproken is het trein 47051 die op zondagochtend door Zaandam komt. Ditmaal bleek het om trein 49663 naar Maastricht en Jemelle te gaan. (treinnummer niet aangepast in foto)
variatie op een sprookje
Made by
m@pestaartje
variation on a fairy tale
Hard by a great forest dwelt a poor wood-cutter with his wife and his two children. The boy was called Hansel and the girl Grethel. He had little to bite and to break, and once when great scarcity fell on the land, he could no longer procure daily bread. Now when he thought over this by night in his bed, and tossed about in his anxiety, he groaned and said to his wife, What is to become of us? How are we to feed our poor children, when we no longer have anything even for ourselves? ~ Written down by the Brothers Grimm in 1812, translated by Margaret Taylor (1884) , zaandam, central station
Hembrugterrein old military compound
Made by
Jaap de Wit
View On Black!
Last Tuesday I went on
Haven Safari
through the harbors of Amsterdam and Zaandam. Saw amazing stuff I never knew about the harbor. This building is on a former military compound, Hembrugterrein, where they used to fabricate and test ammunition. Unfortunately only 1 inside shot because we could only stay here for less than 10 minutes. Created from 3 RAW files, processed in Photoshop and Lightroom.
Hermitage development in Zaandam
Made by
CharlesFred
We saw this development as we came out of the train on Saturday evening, on the way to the Eurovision In Concert event in Westzaan. This had Fred and me cycling back to Zaandam yesterday to have a better loook. It is a modern development which incorporates styles of traditional houses from the area, such hopuses being wooden constractions, painted green with white windows, as well as some impressive gables. These buildings are built on a much bigger scale and some are for appartments, some for offices, shops and even a cinema.
20110521-018
Made by
Bob Visser
De 1613+6518+6512 met de vertraagde en als gevolg van werkzaamheden tussen Haarlem en Beverwijk omgeleide staaltrein 46441 uit Llanelli in Wales komt op zaterdag 21 mei 2011 door in Zaandam op weg naar Uitgeest en Beverwijk. Op de achtergrond het nieuwe stadhuis van Zaanstad dat deel uitmaakt van centrumplan Inverdan van Zaanstad. A steeltrain hauled by 1613 from DB Schenker from Llanelli (Wales) passes station Zaandam on its way to Beverwijk (Tata Steel). May 21, 2011.
NSR 1857+1855+DDM1 - Zaandam - 89142 (23-02-2011)
Made by
Vincent.Prins
De DDM1 stam met de 1855 (defecte compressor) werd op 22 Februari van Enkhuizen naar Alkmaar gesleept door de 1857 als trein 89168. In Alkmaar kon de 1855 echter niet hersteld worden, en ging de hele sleep vandaag op weg naar Maastricht als trein 89142. Na een melding op
Somda
dat de trein vertrokken was, heel snel de fiets gepakt, en was ik nog net op tijd voor deze (grijze) foto.
VolkerRail 203-2 - Zaandam (14-05-2010)
Made by
Vincent.Prins
Nadat gister bleek dat de rijtuigen van Corus niet naar Westfriesland onder Stoom mochten, werd een beroep gedaan op de VSM Oostenrijkers. Omdat de VSM momenteel geen diesel beschikbaar heeft, zorgde VolkerRail voor de overbrenging. Keurig op tijd komt het fraaie treintje langs de fly-over bij Zaandam, om niet veel later de Zaan over te steken. Ik heb een keer voor een ander plekje gekozen dan het Oostzanerveld (is ook een stukje dichterbij ;-)
DBS189070+49373_Zd_02042011
Made by
dennis koster
Vanwegen werkzaamheden tussen Haarlem en Amsterdam Sloterdijk werd onder andere de kalktrein naar Flanderbach via Zaandam omgeleid. We zien hier DBS 189 070 met trein 49373 (Bvhc - Em) station Zaandam verlaten en zal enkele ogenblikken naar de foto de hemtunnel induiken opweg naar Amsterdam. De trein bestond uit 15 lege Falns en 9 lege Talns. En aangezien ik toch op de koffie was bij de familie Prins, hebben we deze trein even meegepakt.
Inntel hotel Zaandam
Made by
Marco Sombroek
Google streetview
DBS 6511+6519 - Zaandam - 46441 (11-06-2011)
Made by
Vincent.Prins
Zo'n drie minuten na de Plan V ging het bijna mis; de getipte trein kwam langzaam door het station rollen terwijl van achter de IC naar Nijmegen kwam aanstormen. Snel een portaal naar voren, waar echt net aan een klik gemaakt kon worden! Wederom zijn problemen met de Velsertunnel de reden dat deze Llanelli staaltrein via de Zaanlijn ging. Dus zien we de 6511+6519 met de bekende Sfhimmns'en weer in Zaandam als trein 46441.
Zaandam: Hotel Inntel
Made by
harry_nl
Some like it very much, others absolutely don't: the new hotel in the city centre of Zaandam. The twelve-storey hotel with 160 rooms is a monumental stacking and of various green painted house types typical of the Zaan region. The bridal suite is in the blue house at the top on the right side. The hotel opened in 2010 is designed by Wilfried van Winden of WAM architecten.
Up!
Made by
Ork de Rooij
Going up! Though it wasn't the balloons that did it, just the extraordinary jumping skills of Lynette. Due to the heavy clouds I've lit this with a bare SB900 at 1/4 from camera left, the rest is daylight. I added some cross processing to get the feel I wanted with Bibble 5. This is just a small preview from our last photo session, more to follow soon! :)
Strukton 303002+303008 - Zaandam - 55226 (29-05-2011)
Made by
Vincent.Prins
Voor de werkzaamheden tussen Schagen en Den Helder Zuid kwamen er dit weekend weer verschillende treinen van RRF/BAM naar Noord Holland. Echter de nieuwe ballast werd door Strukton naar de werkzaamheden gereden. Na gedane arbeid komen de 303002 en 303008 (in opzending) met een sleep lege Fccpps'n door Zaandam als trein 55226 naar de Amsterdamse Westhaven.
**Point Blank**
Made by
Floortje69
From all the rest I single out you, having a message for you, You are to die--let others tell you what they please, I cannot prevaricate, I am exact and merciless, but I love you--there is no escape for you. ---- Fragment from a poem by Walt Whitman: To One Shortly to Die ---- ---- ---- Last photo in my series shot in an abandoned Dutch factory.
Zaandam, muzikant op weg naar zijn werk
Made by
Rob (R.G.) Verweij
Tussen de moderne vormgeving van Inverdan (het nieuwe centrum van Zaandam, nog volop in aanbouw) bewegen zich mensen. En toch vooral mensen maken een stad. Muzikanten horen daar zeker bij. En met dit instrument is het lastig fietsen. In the modern center of the city Zaandam, in Holland, I saw this streetmusician, on his way to his work.
The Centre of Attention
Made by
Floortje69
Important note: I got this texture from somewhere on the internet! I cannot find the one who made it. If anyone wants credits, or feels that I'm not allowed to use it, please tell! I want to give those credits with lots of love, because I adore this texture, and it fits the poppy and the sky perfectly...
HUSA 1506 - Zaandam - 50011 (08-03-2011)
Made by
Vincent.Prins
Nogmaals een ander stekje uitgeprobeerd voor de AZK-trein 50011. De HUSA 1506 moest natuurlijk ook even op de foto met dit mooie weer. Helaas ging de vertraagde IC852 er achter langs, dus maar iets eerder afgedrukt dan ik eigenlijk in gedachte had. Achteraf vind ik het toch geen verkeerde foto geworden.
Videos:

Holland America - Zaandam "Glacier Bay Inside Passage"
cruise planning tools developed Down Under for cruises world-wide....Holland America Line Cruise Zaandam Alaska Vancouver Ketchikan Juneau Skagway Glacier Bay Tracy Arm


ms Zaandam Voyage To Alaska
Video shot a/b ms Zaandam during my Alaska 2005 cruise....Holland America Line ms Zaandam Alaska cruise


ms Zaandam Arriving Port of San Diego
Holland America Line ms Zaandam arriving Port of San Diego on 26 October 2007 www.spiritofsaintlewis.blogspot.com...Zaandam Holland America Line Arriving San Diego


Zaandam Verandah Suite Stateroom Tour
Line's ms Zaandam Verandah Suite 6107 on it's 15-day Circle Hawaii Cruise. Spirit of Saint Lewis www.spiritofsaintlewis.blogspot.com...Zaandam Holland


ms Zaandam Ship Tour
Holland America Line's ms Zaandam. Includes video of ships atrium, both pools, Sky Deck, Crow's Nest, Rotterdam Dining Room, Navigator's Cafe. This was


Storm Zaandam 2007
Storm Zaandam 2007...storm 2007 zaandam windy


Train ride Castricum - Zaandam 2x speed (My first video)
a movie i've filmed from the train, but than 2 times faster. enjoy...train ride virm ns zaandam castricum station trein dubbeldekker


Outblast's birthday @ Zaandam
Hardcore...outblast birthday


Zaandam River
Just a moment, the ship is almost ready to pass through the bridge opening....zaandam


Automatische brandmelding bij Ratiopharm in Zaandam
uiteindelijk was het loos alarm. Op P2000 zag ik dat het een straat verderop was ;)...brand brandweer politie zaandam zaanstad brandmelding p2000 ratiopharm


Cruiseschip Zaandam
De Zaandam heeft drie karakteristieke eigenschappen van de Holland America vloot. Ze heeft een donkerblauwe romp, in het interieur is veel hout en koperbeslag verwerkt en klassieke kleuren


fla e de apartamento novo zaandam
chegando no apartamento novo em zaandam, holanda...fla de zaandam apartamento novo


dutch windmills and houses Zaanse schans
naar Amsterdam langs de Zaanstreek By boat from Alkmaar to Amsterdam threw zaandam...jocid windmills boat zaansche zaanse schans zaandam zaanstad netherlands holland water houses cruising


Noordam Pool
The crazy pool on the Noordam....noordam rough sea hoofy pool holland america cruise bahamas hot vacation lido ryndam volendam maasdam rotterdam zaandam


Amsterdam Slotermeer - Coenplein
A10 with the A8, called Coenplein, where we head onto the A8 due Zaandam. Music: 1. Baracuda - Ass up (GC Rmx) 2


Holland
tulips windmills canals...zaanse schans tulips zaandam


Gevleweg Amsterdam
Nieuwe appartement...Amsterdam Centrum Gevleweg Westerpark Zaandam MRDB Anna Paulowna annapaulowna hapuiteenpeer amsterdamwest west huis


Domijn2
Met de Domijn van Delftshaven naar Zaandam. 7 april 2007...varen boot


gabberinho's
gabbs in zaandam of leersum? wat ist nou!?...gabberinho's


Nearest places of interest:
Popular places: