Videos: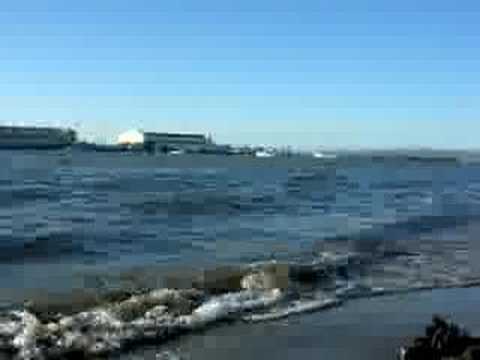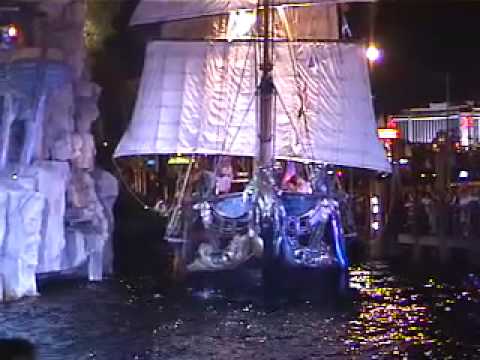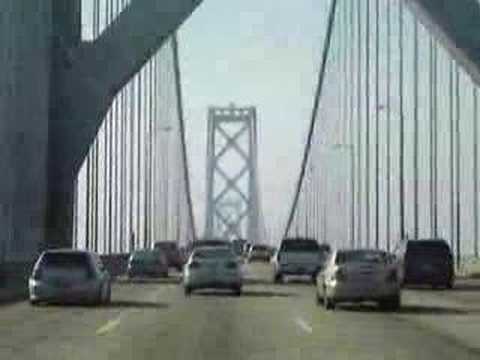 More videos
Yerba Buena Island
Interesting places in Yerba Buena Island:
Yerba Buena Island sits in the San Francisco Bay between San Francisco and Oakland, California. The Yerba Buena Tunnel runs through its center and connects the western and eastern spans of the San Francisco-Oakland Bay Bridge. It has had several other names over the decades: Sea Bird Island, Wood Island, and Goat Island.
Location is derived from the great work of
WikiMapia
Top photos chosen by u all:
San Francisco Under The Bay - Treasure Island/Yerba Buena Island, California, USA
Made by
Rich Capture
So, I text my buddy Jave a.k.a. yesterday night to ask him if he is working today (Tuesday). I hear nothing back from him that night. But first thing in the morning I get a call, Dude, I didn't feel like working today and you just gave me my excuse not to go in. When & where do you want to shoot? I tell him that since there is no clouds, we can either do a star trail shot at shark fin cove or try to shoot the Bay Bridge at twilight just as the lights are coming on in the city and on the Bridge. I told him that I saw a picture that Patrick had posted on flickr that finally motivated me to get out there and shoot this Bridge. Well, Jave has shot the Bay Bridge before but never from this low angle. So he says, if there was a warning about danger, we're there. So, we meet up at my office and Jave picks me up in his swanky BMW. This is living. Heated seats, power everything, leg room galore. I mean, I swear there was someone rubbing my shoulders as I sat in the passenger seat, but when I turned and looked in the back seat, there was no one. Spooky :-) But anyhow, we left my office at 1:30pm to leave plenty of time to scope out the new shooting spot. But 880 is hell in a new dimension, this time of the year. I swear it was like stop and go the whole way. Including getting through the tole on the bridge. So, we finally exit the off ramp to Treasure Island not really knowing what we are looking for except for we should be facing San Francisco and the Bridge should be on the right of us. Well, lets just say we got shooed away by a guard at a gate on the wrong side of the Bridge, because we thought maybe we could drive around to the other side? WRONG! Well, after a few more runs around the island and a bunch of illegal U-turns. We just stop in the middle of a sort of driveway, put the hazards on, and walked around to try to figure out where to shoot. As we are walking towards what we are sure is the path down to this spot. A car drives by and screeches to a stop about 100 feet in front of us on the opposite side of the road. And a young girl jumps out and the car speeds off. Jave is like,what the hell is going on here because this girl is holding her crouch and jumping around doing some type of rain dance and staring at us, staring at her. Jave is like, Dude this chick is wak! I'm like, whatever, we're loosing friggin light here. But, she keeps jumping around and now she's coming towards us on our side of the road. And Jave says, this _itch better step off. And then she'll says I'm sorry, I'm sorry and pulls here pants down and starts peeing right in front of us bare but and all. Now, I've had my share of police run ins and security guards yelling at me for shooting pictures. But this took the cake. I was speechless, but I was on a mission to get a shot so Jave was like lets get back to the car. And as we get to the car there is that same car that speed off a few minutes ago parked next to us in this driveway area on the side of the off ramp. The girl was waiting for her peeing friend. We get in the car as the peeing girl comes running up the road and jumps into the car next to us. Then they make the same U-Turn as us and head down to the base where we decided to park the car and walk back up. As we are driving down to park, Jave says to me, this is gonna be a long walk back up, I don't think we'll make it in time. I'm gonna ask those two girls to drop us back off at the top. And when we park, he does and to my astonishment they said, Sure why not. WHY NOT??? BECAUSE YOU JUST PEED IN FRONT OF US THAT'S WHY NOT. But neither Jave nor the girls seemed to have a problem with our recent encounter. So, we grab our gear and jump into their car. And BOOM it hits me. The sweet, sweet smell of POT. Jave Blurts out, so you guys are having a little party here I see, which was followed by the girls laughing uncontrollable until they dropped us off, back up on the hill. Again, I am at a loss for words. So, we finally make it down to this spot and scout around very quickly because we don't want to miss the magical light. Jave busts out his iPhone and shows me the pic that Patrick took recently from here and says we gotta get lower and closer to the edge. I'm thinking, We don't gotta do NO SUCH THING. But our greed for a great shot overwelms us and we do just that. Now we are, may I say, sitting on soft sandy soil on the edge of a big cliff. I'm not happy and Jave is strattling the side of the cliff like a commando. We start arnchoring our tripods by stabbing them into the hillside, which is pretty soft, when we hear rustling from the bushes. even lower then us and farther left. It scares the shit out of Jave and me. But we have to look over the edge and we see this dude that's like 70 years old climbing the side of this cliff coming towards us. And Jave says to me, WTF??? I again am speechless! Then when this guy climbs his way over to us, he says, how did you guys get here? That way was a bit tricky. That, my friends, has got to be the understatement of the year. So, after this guy settles in, we all take our shots. And there are some nice shots to be had this evening. I love light :-) After shooting for about an hour, the old guy asks us how are we getting out of here. I quickly reply,not the way you came in and start laughing. He says that if we show him an easier way to the road he would call his friend to pick us up and take us to our car. SCORE #2. It was the best way to end the evening of shooting. Once we got back to the car, Jave was like computer engage seat heaters OK, I may have just made that up. But the rest of this crazy day is all true. It took us a total of 9 hours since we left San Jose to get our shots. But I think, for today, it was worth it. I hope you all enjoy the photo. If you did not check out Jave's photos above,
Here
is his shot from this location :-) Enjoy :-) For the Techies :-) Canon 5D Mark II Exposure: 4sec Aperture: f/11.0 Focal Length: 46 mm ISO Speed: 50 (to get as even an exposure as possible) Lens: Canon EF24-70mm f2.8L Tripod Gitzo G 026 Head Gitzo G1178M Filters: Standard B+W UV that never leave my lens
"Holiday Bay" - San Francisco Bay Bridge Skyline
Made by
Stephen Oachs (ApertureAcademy.com)
Intro... The San Francisco Bay Bridge, and skyline, at night shines a little brighter during the month of December. Traditionally, the TransAmerica Pyramid, and a few other buildings, are only lit up for the holidays, making the normally breathtaking horizon glow brighter than usual. On this rare, fogless night, the city is truly magnificent. The Embarcadero Center is festively outlined in lights, and the famous Pier 39 and Fisherman's Wharf are hugging the ink-colored shoreline, lending a drama that does the Bay Area justice. While the Bay Bridge takes up the majority of the image real estate, the San Francisco skyline makes this image whole, to me. ---------------------------------------------------------- Hello Fello Flickrites! I have three agendas with this post...in no particular order...
Agenda #1:
Recently, Flickr sent me a canned email stating that if I did not remove outbound links from my posts that my account would be terminated. I was also told that I could not promote myself in any way on Flickr outside of my profile. blink...blink, what? Isn't Flickr a social media platform? Isn't this what it's all about..sharing? Are you telling me you will govern what I say?! Last time I checked the First Amendement had my back here. So I wrote back, asking them to elaborate and help me understand such a request. I turns about that in the fine print of the terms and conditions this is illegal behavior in the eyes of Flickr/Yahoo. I complied with the request and had to be audited...then they reinstated my account. I then asked to speak with someone...explaining that as a customer I would like to be heard. A few days later I got a half canned email from a supervisor restating I had violated the rules and that they apologized that I did not understand that. HAHA! Thanks Fuc...I mean Flickr...thanks for pointing that out! I wrote her back and said that I was very suprised at such a policy and shared my viewpoints, as a paying customer, that may/may not be good fodder for future terms and conditions assessment. Here's what I wrote: - Links in photo descriptions are text that people read but people don't have to click on them - Outside of a search, the only people that see my posts are those who are my contacts -- if they are not happy with the content that I post then they can easily remove me as a contact - I have thousands of contacts and have never once had anyone complain, to me, about a link that takes them to learn more about what I do as a professional photographer I then came to find out that it wasn't just me...Flickr was on a mission and many others were canned for being bad. I sent this email over a week ago and I've recieved NO response so here I go...I admit it, I'm a rebel...
Hello everyone...I am a professional photographer...I own the Aperture Academy and we teach in-field workshops, Photoshop and Lightroom classes and throw giant parties every 3-4 months in our 4,000 square foot gallery where we have guests such as Canon, Bay Photo and others present their goods and services. If you're interested in learning more, check us out at ApertureAcademy.com!
Stepping off soap box now...
Agenda #2:
To share with you my last post of the year...FINALLY, after years of trying to capture this scene, this year conditions finally all lined up. Oh sure, this spot has been shot (under the Bay Bridge) many times before by others (and some great stuff at that!) but I wanted something a bit more...I wanted the holiday lights on. Last year the conditions were sweet but the TransAmerica building wasn't lit due to budget cut backs...this year they have a selective schedule but at least some nights it's being lit. So I present to you Holiday Bay, a shot that was on my bucket list that I can now check off!
Agenda #3:
As 2010 comes to a close I'm headed out the door this afternoon to spend the next three weeks in the desert southwest. I want to thank everyone for your support and well wishes over this past year and wish you the best holiday season and a kick ass 2011!!
A Different View… or Two
Made by
Matt Granz Photography
Last night was a strange one. I met up with and
Miguel
and we set out to find something interesting to photograph at around 11 pm. First we headed to the PG&E Power plant, but the winds were strong and the fog too thick, then we headed to the Marin headlands to see if the Golden Gate Bridge would work, but it too was completely fogged in, so then we headed to the Bolinas Lighthouse and it was okay, but ultimately not the best for getting something different, so we headed back to the city and saw that the Bay Bridge, though somewhat covered in this thick fog, was still mostly visible. Sean decided to go to Yerba Buena Island to see if there was a cool view to be had, and after exploring a bit, found a deserted area where construction was going on near the tunnel. Our friend Ian had previously shot the tunnel, so after shooting a few from a safe location moved closer to that area… right next to the road in fact. We decided that if we were to be busted, this would at least be worth it. However I kept eyeing the portion of the new span and how it had an unobstructed access to a cool view of the bridge. I mentioned it to the guys and was quickly dismissed, which to me seemed the sane thing to do… but as we started to leave I told Sean to look at it once more… it was completely obstacle free, and even had a few hiding places… then I saw that glint in his eye that said everything, and he started to move that way, so I followed, and the next thing you know Miguel was joining us, stating things like this is insane to which we fully agreed. My battery by this time was about dead, so I could only get a few shots. Keep your eye on Miguel & Sean's streams, since I'm pretty sure their shots turned out much better than mine. The evening ended with us finding a beautiful lake with city reflections near South San Francisco, with fog hugging the San Bruno Mountain and a mostly full moon and Jupiter lighting up everything. A truly spectacular sight! Unfortunately, my lens fooled me into thinking I had things in focus when in all actuality they were far from it. Once again, keep and eye on my two friends' streams. They got some awesome images to show you in the next week. I got home from this adventure at roughly 4:30 am… am so tired as I write this I can hardly see straight.. and it's a busy day... Can't wait to get to bed tonight! One last note: I did have a very Granz moment where while I was scooting pretty fast towards our perch at the bridge, my Nikkor 55-200 AF/VR fell out of my jacket pocket and hit, then rolled along the ground… kind of upsetting since I was selling it for $180 and am now not able to sell it at all. So maybe I have learned a lesson… doubt it. But life goes and, and I can't complain. I find it worthwhile experience for a very rare shot that is quite possibly historic.
Yerba Buena Beach
Made by
Brad-Miller
I'm not one to narrate pictures but this has a story behind it. Lately I've been photographing the Bay Bridge. It's hard to find a new angle of such a photographed bridge but I've been looking. The bridge hits Yerba Buena Island above some steep cliffs. I've seen a few pictures taken from the beach below these cliffs and figured that's where I'd have to get to find anything close to an original angle. The other day the afternoon clouds looked perfect for sunset so I decided to find my way down to the beach. As I was driving over heavier clouds were moving in and I realized I picked the wrong evening for the effort but was already on my way. I parked and headed up the road towards the bridge and the Coast Guard station beyond. As I hopped a rail off the road towards the cliffs I passed a familiar "No Trespassing Government Property" sign, I've always ignore the sign in the past but it hung in the back of mind as I looked for a path down to shore. Anybody who has shot from Yerba Buena knows the first couple hundred yards off the road isn't too tough, but the island gets much steeper and more overgrown as you approach the water. The last 100 feet is thick brush and steep cliffs. After pushing through all the brush I scraped myself down a 10 foot cliff and made the beach. It's an awesome vantage below such a huge bridge; container ships kept passing adding to the power of the channel. I felt pretty exposed standing on the narrow beach as the only way out was up a rock face. As the light faded I wondered how much harder it would be to get off the beach in the dark. I pushed aside those thoughts and started shooting. After 20 minutes, as dusk fell, a small Coast Guard boat passed under the bridge not far from shore. I sat down to keep a low profile and hoped they'd keep moving but they cut the engine and began drifting only a hundred yards off shore. I could see a three man crew on the back deck of the boat and hoped to avoid being seen as that No Trespassing sign came to mind. The sky wasn't looking great, the light I'd need for climbing out was fading, and with the Coast Guard so close I decided to call it even though the blue hour was just beginning. I made my way up the cliffs knowing I didn't get the shot I set out for but I felt pretty good about finding my way down to the beach. Here's what I have to show for the effort and some poison oak on my right arm from the bushwhacking. I had to post something from that evening, especially since the poison oak might discourage me from heading back there any time soon. All I can say for this one is the comp isn't an easy one to get. This is four 10 second exposures merged in Photoshop.
Death by starburst
Made by
Blue Hour
Ok, I'll admit it right up front, I may have made the starbursts a little too giant but the last time I was here, you could hardly see them and dang it, if I'm going to wake up at 3AM, I'm getting my starbursts! :) ,
Annie
, and I went to the Bay Bridge for sunrise. Huge thanks for Chinniah's wife for dropping us off at the top of the mountain, swat style as usual. Surprisingly, as we were heading down the cliff, cops saw us and didn't say anything. Probably a good thing since I told Chinniah not to worry about a thing, no one will ever catch us. Just like we told him it was ok to make that left hand turn even though the sign clearly said no left turns, except for taxi's. The car in front of us did it, why not! There wasn't any cops then. Ok, after we made the turn there might have been a cop. He also might have pulled right next to us and told us to pull off the road. Did any of you see that sign that said no left hand turns? Nope! Why is there 3 girls in the car and just one guy? Do you know what a stop sign is? See that over there...that thing with fast moving cars?.. it's called a freeway. Why are you guys up at 4:30AM? What kind of young people wake up at 4AM? You guys are up to a bunch of no good... This school ID looks fake. After all the intense questioning the cop had us all rolling with laughter... he let us off easy and didn't even get mad when we showed him our photos taken from our illegal location and still didn't give us a ticket when I hinted that we really wouldn't mind if he could show us how to get to some more equally illegal shooting spots. So, who was the creative one that took a chainsaw down to the bay bridge and hacked away all those bushes? That place looks like a desert now! Oh and Zeb? That raccoon that was trying to eat you and your camera equipment the last time you were in SF? We saw him dead on the side of the road...one foot leaning through the fence railing, as if he was still reaching for you. I heard the cause of death was choking on a film roll. Please take a moment to look at Chinnah's photo from that morning. He came home with a really nice one. And Annie's? I think she's STILL sleeping!! :)
San Francisco Pearl(s)
Made by
photofanman
F9 31mm 32 sec .9 GND This last tuesday, I headed on over to what is now a pretty famous location for shooting the bay bridge. So many fantastic photographers have been here, I knew from the start I needed to try my best to create something slightly different. A full moon setting to the west right at dawn seemed like a good opportunity, and a recent heat wave burned off the fog (wish there had been just a little bit left but oh well). So I aimed for a blue hour shot that would include the bridge and moon. To be different, I went with the less popular angle of down by the beach. I would have kept going all the way to the lighthouse, but some seal/ sea lions (it was dark I couldn't tell which) started huffing at me as they were sleeping right in the area. Jellyfish in the water too! Also to be different I went with f9 and no starbursts, kinda going along the pearl theme. They are pretty, but sorta cheesy since every single person has done it here, (with good reason, it does look great). What I really liked about this shot in particular is that the sky to the east (behind me) is starting to turn that silvery-pinkish-orange of pre-dawn. That light is being reflected off of the city and most of the bridge (the island is shading the right side and lower sides of the bridge from this light). This light +the light of the full moon +the bridge lights gave me a color that reminds be of pearls or mother of pearl. My hope is this is an enjoyable image, with a slightly different flavor than 600 or so I looked at on flickr before heading down there. Oh yea, about this location - you won't need coffee once you've climbed/slid/fallen down this trail in the middle of night.I wasn't too worried about the poison oak (I am mostly immune hahaha) or the spiders... just the CHP ;) Quite a well worn trail now, but that doesn't mean its in good condition! Thanks for viewing! Let me know what you think, I appreciate constructive ciritism. :)
Steaming city time lapse
Made by
Simon Christen - iseemooi
San Francisco, shot from Yerba Buena Island over the course of 4 hours; picture every 7-15sec.
Watch Video - 40MB - Let it load all the way
I decided to do another timelapse of the city from Yerba Buena Island. Last Tuesday a storm was passing over the city and I thought this might be the perfect setting. I found a great vantage point right above a cliff in an opening in vegetation after pushing through some trees and underbrush. Since it was a rainy day I brought all my rain gear with me. My rain pants and jacket kept me dry while the camera was wrapped in a transparent vegetable plastic bag from Berkeley Bowl... All in all it was a pretty wet experience... As the sun set, I was a bit disappointed as I was hoping again for some more color in the clouds.. I was just about to pack up as the city lights slowly became strong enough to illuminate the clouds. I decided to wait a little longer and see what was going to happen. Slowly the clouds started glowing and it almost looked like the city was ablaze. I am no arsonist but the bright orange against the dark blue sky looked beautiful. It got darker and the glowing city with the moving clouds gave the impression of a steaming city. Then the fog started to roll in and the view across the Bay got a little blurry. The mist started to form droplets on the lens and kept me busy cleaning it after every shot. I did this for a while but then grew tiered of it and it also got cold... So I packed up and headed home. I am really glad I decided to stay longer. I think nightfall saved this timelapse.... I hope you enjoy watching it and please let me know what you think. thanks
Storms passing over San Francisco Timelapse
Made by
Simon Christen - iseemooi
Bay Bridge & San Francisco from Yerba Buena Island, California. Feb. 16 2009, 4:41PM - 8:02PM, one picture every 5sec at the beginning and changing to every 15 sec towards the end.
Watch Video
I wanted to take a timelapse of clouds passing over the city for a while now, so with the storms passing last week, I thought it would be the perfect opportunity. I headed out to Treasure Island to try again. Although it didn't rain when I got there, the clouds got darker very quickly. Luckily I brought my full rain gear with me. After setting up the tripod and camera I put on my rainpants and covered the backpack with a plastic bag. I put the camera in a clear shower cap and used another plastic bag to protect the lens. I strapped it down with elastic bands in order to lessen the wind drag. Once the first rain front hit, I was busy opening up the aperture manually and keeping the lens clean from rain drops. Even with a sturdy tripod, the constant cleaning of the lens resulted in some shaking (I got rid of it with stabilization in After Effects). At one point it was actually hailing. I am happy with the result overall, although I was hoping for the clouds to open up a bit more right at sunset to get some more color. I think it's one of those things you just have to keep trying to get the perfect one... I learned a lot from this one and hopefully improve the process on the next try. Let me know what you think.
Treasure Island Timelapse
Made by
Simon Christen - iseemooi
San Francisco through Bay Bridge from Treasure Island, California. Feb. 07 2009, 4:07PM - 7:26PM, one picture every 10sec.
Watch Video
Sun setting over the Bay Bridge with the city in the background. If you look closely, you can even see the Golden Gate Bridge all the way in the background. I really like how the current changes over the course of the video. At the beginning it's flowing out of the bay, about halfway through it changes and towards the end it has a little vortex going in the lower right corner. Check out the shadow of the pyramid as the sun passes over it. I also like how the haze catches the last sun rays in front of the city. It's funny to watch how the tug boats wait in the bay and then guide the tankers through the bridge. Also, check out the awesome yacht heading out right as the sun sets. The very last boat passing underneath the bridge, right before the end, is a Saturday night party boat. I wish I would have stayed longer to catch some more star movement. Also I was hoping for more clouds; it once more had plenty of clouds during the day, but they disappeared late in the afternoon. Will just have to go back and do it again... :-) Hope you like it, let me know what you think.
Bright Lights... Big City
Made by
maxxsmart
SanFrancisco and The Bay Bridge from Yerba Buena Island. Revisiting some images from the past couple of years, and I came across this image. Originally processed in a trail version of Silver Efex Pro, I decided to re-work this image for a project I've been working on. I took the original two RAW files and stitched them in CS5. As I was a year or so ago, I was happy with the stitch and decided to try some processing techniques that I have learned over the 12-14 months since originally processing this image. One of my contacts recently wrote to me about monochrome processing, and how it seems to be a completely different animal than working in the color world. To be honest, I couldn't agree more. Having a love for both monochrome, and color, I decided to approach the processing of this image as I would when working with a B&W image, but keep the image color. To explain how I handled the processing of this image would require me to write more than I have time for today, but maybe I will soon dip my toes in the world of bloging. Who knows... These days I seem to take on a project and some how get sidetracked into another.... Thank you for stopping in for a look... Always appreciated. ... But this one won't give you a heart attack
Bay Bridge Twilight
Made by
Landscape Images by David Shield
Bay Bridge - San Francisco - California Firstly, I apologize that I have not had time for Flickr lately. I enjoy giving comments to fellow photographers, and as I have met so many talented artists here, I will now try to catch up this week. So, with the promise of better weather this weekend, I decided to make the 2 1/2 hour drive west to San Francisco. Inspired by some jaw-dropping images I have seen, I went in search of this particular location. There is no official parking area for this spot, as it is really an unofficial and kind of off limits view-point. regardless, I chose to take a chance, and parked in front of some kind of government Coast Guard housing installation; (not recommended). Next is a short, but fairly steep scramble down a hillside. After some careful thought, I set up at this spot, as it was as close to the images framing point I had envisioned. I was perched on an angle; however after setting my tripod legs, it was no problem. Then I waited, and waited...And waited. Then, just like magic...The lights were ON! (Well, except for the base of the front 2 pylons, otherwise it was magical). Nikon D700 28-70 f2.8 at 50mm 71 Sec f/16 Galen Rowell GND Filter Finally, I can start a Bridges Set!
A View From Treasure Island
Made by
Lee Sie
This shot was taken from an off limits area on Yerba Buena Island. There is an area on the other side that has a parking lot and everyone takes shots from there. In fact it was lined with photographers when I drove by. The view there was spectacular but I had seen a few shots taken from this angle so I was determined to find it . Getting to this spot was quite a challenge. Driving around the tiny island looking for a place to pull over and park. Finding a small turnoff I knew this was the place. I felt like I was searching for a secret skate spot during my teenager days but now I have a camera and tripod instead of a skateboard. There was a steep hike down a barely visible makeshift trail (probably made by the other photographers because who else would go here?!). The dark decent down the hillside was amazing! The sound of traffic whizzing by and seeing people in their cars just a few feet away added to the impressiveness of this huge steel structure. One slip on the ice plant and its a quick dip into the frigid water fifty feet below. I was so scared when taking this picture that I forgot to set the aperture to a higher number. Oh well I'm just glad I did it.
The Bay Bridge...illuminated
Made by
Jared Ropelato
view my photos on black
****Please Click on Image to view larger and on Black background**** I knew it was going to be a good night. I got to Treasure Island before 7pm. Jave was able to dislodge my circular polarizer from my Cokin filter holder. It took two tries and two weeks, but he did it. Ivan has the proof. I used to always shoot alone, but have come to love these group outings. This week it was King Jave, Ivan, Carl, Alan and myself. Great group of guys, great views, great shoot. No comment on where we were or how we got there of course, but know it was difficult, sloppy and awesome. This shot involved some hiking, some sliding, some sludging (might not be a word..I know), and then some climbing. I loved the overview of the bay, the way San Francisco was framed under the bridge, the illumination of the fog and the foreground. While the balance isn't quite right, there's something about it I really like. Thanks for the looks, cheers, and happy shooting. –jared r. Canon 5DMKII Canon 16-35mm @ 21mm Iso 250 f/416 74 sec
Roland's Tower? Bay Bridge, San Francisco
Made by
Jared Ropelato
****Please Click on Image to view larger and on Black background**** Last practice before the big game (Boot Camp 3!). Storm was clearing as another was rolling in. Great opportunity to get some dynamic weather I figured. Where to go, where to go? That decision is always made on the fly, from the freeway. Time wise, it was after work, so I didn't have too much. SF. Where? …. Lights getting good, no time to get too far I thought. Ok, Treasure Island. New comp, new comp… How do I get a new comp? Got it! Plummet through ¼ mile of poison oak! No one is stupid enough to do that, so I will!!! Was it worth it, ask me again in two days to see if I'm covered in boils, but for now…. YES! Four shots coming, but you'll have to wait for now. Off to Boot Camp! –jared r. Canon 5D MkII (finally got it back!) Canon 16-35mm @ 35mm Iso 160 f/19 1 Sec Raw handled in LR Luminosity, contrast, cloning in PHCS4
www.ropelatophotography.net
Superst☆rs
Made by
~ Aaron Reed ~
Bluey, and her friend Chinniah took me back to this location for a redo of our original shoot here the day I met Blue. :) Chinniah's wife dropped us off so we could come down here before sunset and get eaten alive by mosquitoes for an hour while we waited. If I lived in SF I would spend a ton of time in this location. While we were waiting for the light, I saw a few locations down by the water that would be a ton of fun to scramble to and probably have some great views of the bridge and the city. I love bridges and I wish we had beautiful ones like this here. Thanks Chinniah & Blue! We were forced to cancel our Central Oregon workshop but our final 3 (Seattle, Southern Oregon Coast, and Fall Color Post Processing) are filling up fast so..... Check Out for information on prints, licensing & workshops. Please do not use my images on blogs, personal or professional websites, or any other digital media without my explicit permission. Thank you.
Photo of the Day: November 14, 2010 - "Bay Bridge Twilight"
Made by
photosbyjas
Wow, what an amazing journey coming here! It was breathtaking watching the sunset. This is actually one of the photos from my time lapse that I am going to put together! Whoo hoo! Be on the look out for my first time lapse video soon :). It was my first time here at Yerba Beuna Island. I kind of got lost getting here but I eventually made it. I got scared every time someone came by, especially in a car. I even came across a HUGE raccoon and we made eye contact! OMG, that was super scary. It even climbed over the fence and came close to me! I was about to pepper spray it and run! Haha. When I finished my taking my photos, it was pretty dark and I ran to my car and drove off super fast. Yup, that was my evening taking these photos... But it was OH SO WORTH IT! Best viewed on black - Click on the photo of press L. Thanks! Update: Time lapse video:
Goodbye, San Francisco!
Made by
Rob Kroenert (Wiggum03)
But just for a while. A pretty long while, but still just a while. I recently quit my job so I can travel around the world. My plan is to spend most of July hiking and camping (maybe even taking a photo or two) at some of my favorite National Parks here in the U.S., then head overseas at the end of July or early August. So far I'm thinking I'll start in Southeast Asia, then head to Nepal, India, eastern and southern Africa, and South America. If all goes well I should be overseas for 6-12 months. This photo is from one of my favorite San Francisco sunsets, taken on New Year's Eve 2007. I posted a similar shot back then but thought this would be a good excuse to add another. I'll post trip photos here, as usual, but I'm also going to try keeping a travel blog. I'm not sure if I'm disciplined enough, but I'll give it a shot.
A Night Under The Bay Bridge
Made by
Matt Granz Photography
BEST VIEWED LARGE
Capturing this shot is not one to be taken by the faint of heart... Steep inclines on soft ash like dirt, cliffs, ravines and jagged metal abound. There is no parking unless you want to take a chance at being towed... then you have to trespass onto government land (just ignore all the threatening signs)... so with that said, no flashlights can be used while making this descent for fear of attracting the attention of the local coast guard, which adds to all the afore mentioned dangers of traversing down to this spot. All that said, I still had to go get this shot. I owe a big hearty thank you to Steve (Maxxsmart) for showing me this place and helping me avoid the police (two separate ones) while taking the shot. Thanks Steve!
San Francisco through Bay Bridge
Made by
Simon Christen - iseemooi
View On Black
And another San Francisco @ night picture... This time from Treasure Island with the Bay Bridge framing the city. It was a bit tricky to get down to the water since there is no path. Some minor dirt sliding/falling down the hill was involved and of course negotiating with the seals for a good spot on the beach. But the view from down there is definitely worth it. It was an exceptionally clear night since a storm just cleaned the air. I was hoping for some leftover clouds, unfortunately they all disappeared right before sunset. Will just have to go back and try again... :-) Would you like to license this photo or get a print? You got it:
www.simonchristen.com
21 Twilight Salute
Made by
Landscape Images by David Shield
"21 Twilight Salute" As I was waiting for the sun to set, I looked at my watch and realized it was September 11. I began to think about the tragedy that took place nine years ago, and about the heroes and especially the innocent people who lost their lives. I immediately wanted to devote this image as a tribute, so my plan was to take twenty one separate images, and transform them in to one panorama image. As you can see, this ended up being rather challenging, as I tried desperately to complete the task as the light was continually changing. Areas of uneven light transition, distortion, a few stars and a crescent moon…In the end, I am happy to accept the trade-offs and post a tribute, in remembrance of 9/11/01. Nikon D700 28-70mm f/2.8 5-32 Sec f/4-f/11 ISO 200 21 Images
Videos:

Clipper Cove Far Beach - Yerba Buena Island, San Francisco B
Here we have a natural scene of the Clipper Cove Far Beach, Yerba Buena Island....yerba buena island


Pirates Of Treasure Island - The Classic Vegas Show
Remember Treasure Island's original pirate ship show at Treasure Island? It's gone!.. Replaced by half naked Sirens. Well, here's the original version taped in


To Yerba Buena Island
Traveling with Abba...The Bridge


Las Vegas Treasure Island Pirates Show
a free show in front of Treasure Island...Las Vegas


Sirens of Treasure Island - Las Vegas
Sirens of TI Show on the Las Vegas Strip...sirens of ti treasure island show las vegas


Carlei Brasil - Treasure Island, JUN/07
Treasure Island, tambem conhecida como Yerba Buena, temos a vista para Bay Bridge, San Francisco (North Beach) e Golden Gate....Treasure Island


Las Vegas Episode 4 - Treasure Island & Kahunaville
In episode 4, we spent the afternoon at Treasure Island, where Dev hit 4 aces on a video poker machine, we hung out in the Kahunaville bar


Treasure Island Resort and Casino's Poker Room
Treasure Island Resort and Casino is located just south of Minneapolis and St. Paul. Their Poker Room is the Best in the Midwest....Poker Room


The Last Treasure Island Show
This was the Pirates show at Treasure Island. By chance I was there with two cameras and my son-in-law to help tape. After the


Sirens of Treasure Island show
Sirens of Treasure Island show...Sirens of Treasure Island Las vegas


Treasure Island
clip of "Sirens of TI". have good walking shoes, bottled water at all times & an umbrella...Treasure Island Sirens of TI


Sirens of the Treasure Island-Part2
in front of the Treasure Island Hotel and Casino in Las Vegas Nevada; Part 2 of 3; December 2003;...Sirens Treasure Island Las Vegas Nevada


Sirens of the Treasure Island-Part1
in front of the Treasure Island Hotel and Casino in Las Vegas Nevada; Part 1 of 3; December 2003;...Sirens Treasure Island Las Vegas Nevada


Las Vegas - Treasure Island
Hätt´ma´s nicht, könnt ma´s nicht!...Las Vegas Treasure Island luxus hotel


Treasure Island Part1
lo spettacolo messo in scena dai ballerini all'esterno del Treasure Island...Treasure Island


Treasure Island goes on the road
the cast of treasure island bring the show 3 and a half hours north to weaverville and go camping....set sail weigh anchor treasure island childrens play


The treasure island - Sziget 2007
Summary of our trip to the music festival Sziget in Budapest,Hungary....Sziget 2007 music festival Chemical Brothers Gentleman Faithless hitch-hiking Budapest Hungary


Nearest places of interest:
Popular places: