Videos: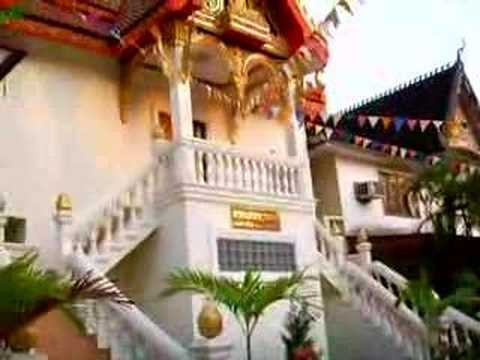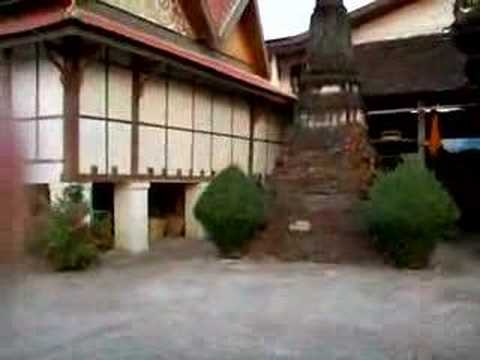 More videos
Wat Saket
Interesting places in Wat Saket:
'') in Pom Prap Sattru Phai district, Bangkok, Thailand. The temple dates back to Ayutthaya era, when it was called Wat Sakae. King Rama I renovated the temple and renamed it to Wat Saket. During the reign of King Rama III the ''Chedi'' Phu Khao Thong (''Golden mountain'', ภูเขาทอง) was added to the temple. It was finished under King Rama V and then named ''Suwannabanphot'' (...)
Location is derived from the great work of
WikiMapia
Top photos chosen by u all:
Old and New in Bangkok
Made by
uncorneredmarket
Take a canal taxi and catch a clash of competing architectural styles. Read
Bangkok's 15-course street meal
.
Golden Mount View 3
Made by
richarch
The view from the top of the Golden Mount
Thailand - Bangkok
Made by
Joerg1975
Wak Saket (Golden Mountain)
Thailand - Bangkok
Made by
Joerg1975
Panorama über Bangkok
Golden Mount View 2
Made by
richarch
Videos:

View from the top of Golden Mount (Wat Saket) in Bangkok
A quick look around from on top of the Golden Mount....golden mount bangkok view wat saket


Wat Si Saket in Vientiane, Laos 2
Wat Si Saket in Vientiane, Laos 2 Thursday 5 April 2007 - 5:52pm...Wat Si Saket Vientiane Laos


Wat Si Saket in Vientiane, Laos 1
Wat Si Saket in Vientiane, Laos 1 Thursday 5 April 2007 - 5:47pm...Wat Si Saket Vientiane Laos


Bells in the Wind
High up at the Wat Saket temple at Golden Mount, Bangkok...Bangkok Thailand temple bells wind Golden Mount


jeffs_bangkok#7
Wat Saket temple fair. Food and all sorts of things for sale...Bangkok


Nearest places of interest:
Popular places: