Videos: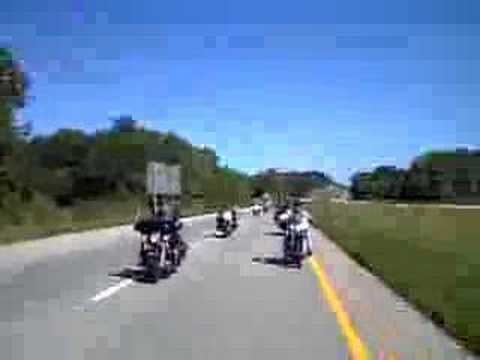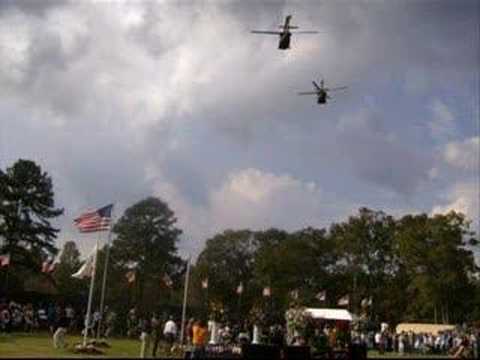 More videos
Vietnam Veterans Memorial
The Vietnam Veterans Memorial is a national war memorial located in Washington , D.C., that honors members of the U.S. armed forces who served in the Vietnam War.
Location is derived from the great work of
WikiMapia
Top photos chosen by u all:
Reflections and Rememberance
Made by
thorscipher_mason
On our walk through Highland last night, we wandered into the Viet Nam Veterans Memorial. I knew it was here for several years but have never walked the path. I've seen the memorial in Washington and had the same somber, sobering feeling as I wandered the path. I am not pro-war. I think the current war we are in is just as much of a mess as Viet Nam was. I do support our troops and wish I could do more. I have often looked at the Books for Soldiers website (http://booksforsoldiers.com/) and seriously thought of participating. I remember a M*A*S*H episode where Hawkeye got a mystery novel from home, and as he read through it, he passed around the previous chapters, ripped out of the book, to the rest of the camp, and how everyone was so anxious and excited to have a book to read. Yes, in the end, the final chapter was lost and Hawkeye never found out who done it. For those soldiers who have had their final chapter lost, I support you and remember you, even though I do not know your names or even your faces, or support this war we are currently mired in. ...and in a time when men feel safe to call war insane, Take one moment to embrace Those gentle heroes You left behind... Major Michael Davis O'Donnell inscription on monument in the Highland Park Viet Nam Memorial Garden.
Memorial
Made by
daxster78
Daily Phlog 05-25-07 If you are able, Save a place for them Inside of you. And save one backward glance When you are leaving for the places they can no longer go.
~Remember, by Major Michael Davis O'Donnell, helicopter pilot; 1 January 1970, Dak To, Vietnam; KIA on March 24, 1970
We go about our daily lives able to make simple choices, free to do the most mundane activities because their sacrifices. As we approach this holiday weekend it's important that we remember the heros who fight to protect us not only on this one day but everyday. I captured this photo at the Vietnam Veteran's Memorial, at Highland Park, Rochester, NY. The statue is part of the walk of honor.
Click here
to learn more about the memorial.
Walk of Honor
Made by
daxster78
This is the Walk of Honor at the Vietnam Veterans Memorial at Highland Park, in Rochester, NY. Each column has the name of a fallen hero from all branches of service.
Click here
to learn more about the memorial (there's a wonderful voice-over at the beginning of the page).
Cold Fish, Hot Pants
Made by
Pro-Zak
'Twas quite freezy outside, but I really wanted to take the new fisheye lens out for a spin. Half the portrait shots I've taken with it are unforgivingly freakish, but the other half are really fun. Speaking of forgiving, I'm sure my favorite woman will be so for the picture title. ;-)
Highland Park
Made by
Jodi M. is hating Cincinnati
Went to the lilac festival today... most of the flowers were dead from the wind storm we had a few days earlier. Managed to find a few flowers that were worth photographing.
IMG_0410
Made by
tomoe.dave
Apparently this multi-lingual monument to has been erected in Highland Park. I never noticed it before, and it certainly looks very new.
vietnam_memorial_01
Made by
frinky77
The walk honoring Rochester's Vietnam Veterans. Taken in Infrared with a Kodak Easy Share V550 modified for Infrared Photography.
vietnam_memorial_02
Made by
frinky77
Vietnam Veterans Memorial in Rochester NY. Taken in Infrared with a Kodak Easy Share V550 modified for Infrared Photography.
old friends
Made by
twoeightnine
vote for this photo on capture rochester!
capturerochester.com/photo/6261
Best Seat
Made by
maryshelsby
Only 14 weeks till Rochester's Lilac Festival. Be sure to get there early for the best seat. ;-)
0510082009.jpg
Made by
nflect
Totally out of standing room, folks have resorted to climbing trees at the Lilac Festival.
French Fries
Made by
a suitable path
my stream is full of flowers and cats right now... so this will have to do dmu
Made by
whittikerowens
digital - i dont know the name of this place, so feel free to tell me :)
Rochester Lilac Festival
Made by
statPaige
Emily Kaye, holding a baseball bat as she sings Before He Cheats
Dev
Made by
delgrosso
My nephew, decked out in his Gruber starter kit.
Vets Memorial 1
Made by
Steelopus
Vietnam Veterans Memorial - Rochester, NY 2007
tRedz
Made by
Pro-Zak
Snowplow tractors lined up in Highland Park.
27/04/2008
Made by
rmcaluma
Last photo before the skateboard crash
IMG_3702
Made by
Jacksonfs
Highland Park Rochester, NY
_t4g2709
Made by
ColorblindedPhotos
Memorial to fallen soldiers
Videos:

Randy's videos
Motorcycle escort of the Vietnam Veteran's Memorial Wall to Louisville Ky. 06...Motorcycle escort Vietnam Veteran's Memorial Wall Louisville Ky


Rolling Thunder Ride For Freedom XII
2 Ride For Freedom XII Departing Warnico Park, Roselle, NJ to The Vietnam Veteran's Memorial, Holmdel, NJ...Rolling Thunder Ride For Freedom XII


Veterans Day 2007
Traveling Vietnam Memorial Wall...Veteran Vietnam


Arkansas Vietnam Memorial Single Rose
A quick shot of a single rose at the Vietnam Memorial at the State Capital in Little Rock....arkansas vietnam memorial veteran war rose


Washington, DC
Visiting Washington, DC with Josh in 2006...Washington DC capitol hill washington monument jefferson memorial lincoln the white house vietnam veteran


Gardens Of Stone: Remembering Those That Served
A photo essay of war memorials in San Diego...memorial military korea vietnam ww2 soledad army marine navy veteran san diego la jolla cross purple heart


Nearest places of interest:
Popular places: