Videos: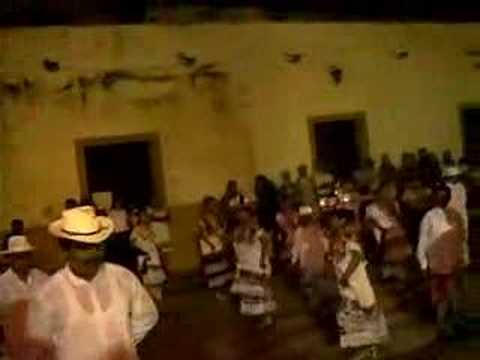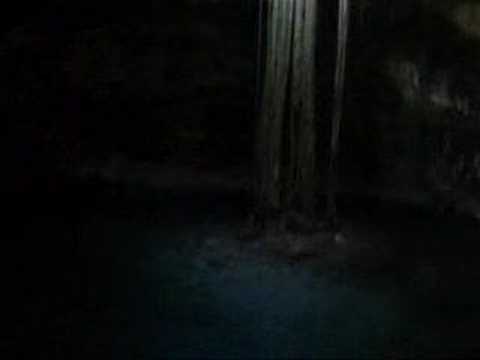 More videos
Valladolid
Interesting places in Valladolid:
Valladolid is an industrial city and its municipality in central Spain, upon the Rio Pisuerga and within the Ribera del Duero region. It is the capital of the province of Valladolid and of the autonomous community of Castile and Leon, therefore is part of the historical region of Castile. As of the 2004 census, the population of the city of Valladolid proper was 321,713, and the population of the entire urban area was estimated to be near 400,000. It is also popularly called Pucela, a nickname whose origin is not clear, but probably refers to a few knights who accompanied "Juana de Arco".
Location is derived from the great work of
WikiMapia
Top photos chosen by u all:
Ir de tapas, Valladolid (Spain) HDR
Made by
marcp_dmoz
Tapas is the name of a wide variety of appetizers, or snacks, in Spanish cuisine. They may be cold (such as mixed olives and cheese) or warm. In Spain, dinner is usually served between 9 p.m. and 11 p.m. (sometimes as late as 12 midnight), leaving significant time between work and dinner. Therefore, Spaniards often go bar hopping (Spanish: Ir de tapas) and eat tapas in the time between finishing work and having dinner. Since lunch is usually served between 1 and 3 p.m., another common time for tapas is weekend days around noon as a means of socializing before lunch proper at home (excerpt Wikipedia). HDR from 5 bracketed exposures (0,7EV steps), handheld. ------------------------- Una tapa en España es esencialmente un aperitivo que se sirve en un bar o restaurante acompañando a la bebida, generalmente sin coste económico adicional. Tradicionalmente, la forma habitual de consumirla es tomando una o dos por local junto con la bebida y luego desplazándose a otro bar, donde se repite el proceso. A este consumo itinerante (local, consumición y nuevo local) se le llama tapeo, o ir de tapas, y puede alargarse durante tanto tiempo como quieran los participantes y queden locales abiertos; en muchas regiones de España es bastante habitual salir a cenar o a comer los fines de semana a base de tapeo (Wikipedia). HDR generado a partir de un horquillado de 5 exposiciones (intervalos de 0,7EV) sin trípode. ;-)
University – Universidad Valladolid (Spain) HDR
Made by
marcp_dmoz
From the plaza de Santa María (today the University Square), one can see the interesting Baroque facade designed by the Carmelite Fray Pedro de la Visitación and constructed in 1715. There are distinct sculptural groups that represent allegories of the subjects that are taught in the building. The central section, organized into four columns of giants, is finished off by a giant ornamental comb (Wikipedia). HDR from five bracketed exposures, handheld. ----------------------------- Cerrando el conjunto a la plaza de Santa María (hoy plaza de la Universidad), se realizó una una interesante fachada barroca proyectada por el carmelita Fray Pedro de la Visitación y que se construyó en 1715. En ella se encuentran distintos grupos escultóricos de calidad y que representan alegorías de las materias que se impartían en el edificio. Es de destacar el cuerpo central, organizado por cuatro columnas gigantes y rematado por una gran peineta. En la balaustrada se disponen cuatro esculturas que representan a los reyes que favorecieron a la Universidad vallisoletana (Wikipedia). HDR generado a partir de un horquillado de cinco exposiciones, sin trípode. ;-)
VALLADOLID - MUSEO NACIONAL COLEGIO DE SAN GREGORIO - CLAUSTRO -
Made by
mel.li
Este magnífico edificio se construyó a finales del siglo XV por iniciativa de Alonso de Burgos, obispo de la diócesis de Palencia y dominico confesor de los Reyes Católicos. En 1487 obtiene del prior del convento de San Pablo la cesión de la capilla del Cristo y las huertas sobre las cuales se levanta el edificio central del Museo Nacional Colegio de San Gregorio. El Colegio se edificó entre 1488 y 1496, alrededor de un patio de dos pisos unidos con una bella escalera. Ambos presentan elementos decorativos propios del gótico tardío: motivos con yugos y flechas, hojarascas que invaden todas las superficies. El primer piso del claustro se resuelve con arcos de medio punto apeados sobre columnas helicoidales y el segundo, mediante ventanales con antepechos calados y tracerías de gran belleza, realizados en piedra. Alrededor del patio, antes se encontraban celdas, capilla y comedor Wikipedia
Plaza Mayor, Valladolid (Castilla y León), Spain HDR
Made by
marcp_dmoz
The Plaza Mayor is a central plaza in the city of Valladolid, Spain. It is located only a few blocks away from another famous plaza, the Plaza Zorrilla (Wikipedia). HDR from 7 bracketed exposures (0,7 EV steps) on a tripod. ---------------------------- La Plaza Mayor de Valladolid está situada en el centro de la ciudad de Valladolid a pocos metros de otros monumentos significativos como la Iglesia de San Benito el Real o la Iglesia de Santa María La Antigua. Presidida por el repoblador de la ciudad, el Conde Ansúrez, la Plaza Mayor constituye el principal espacio de encuentro de los vallisoletanos (Wikipedia). HDR generado de un horquillado de 7 exposiciones (intervalos de 0,7 EV) con trípode. ;-)
Donde Habita el Olvido / Where Oblivion Lives In
Made by
juanignaciosl ~ notedetengas.es
Fotoblog:
juanignaciosl.aminus3.com/image/2008-05-29.html
Donde penas y dichas no sean más que nombres, Cielo y tierra nativos en torno de un recuerdo; Donde al fin quede libre sin saberlo yo mismo, Disuelto en niebla, ausencia, Ausencia leve como carne de niño. Allá, allá lejos; Donde habite el olvido. -- Luis Cernuda Made with the Gimp: 1.- Cropping the part of the streets I didn't want. 2.- Black layer + mask layer (transparent center, opaque frame). 3.- Level adjustment for high contrast: burnt lights, black shadows. It should be scary and misterious! 4.- Added some noise. 5.- Desaturation.
Park – Parque del Campo Grande, Valladolid (Spain) HDR
Made by
marcp_dmoz
El Campo Grande es un gran jardín público ubicado en pleno centro de la ciudad de Valladolid. Tiene forma triangular, cuenta con 115.000 m² (11.5 ha.) de superficie y está limitado por la calle de la Acera de Recoletos, el Paseo de los Filipinos y el Paseo de Zorrilla. Su acceso principal se encuentra en la Plaza de Zorrilla, donde junto a una gran puerta de factura moderna se halla un escudo floral de la ciudad. El parque se encuentra cerrado en todo su perímetro por una sencilla verja que corre entre pilastras, con puertas en todos sus lados (Wikipedia).
Jugando con texturas (XVII): Happiness is a How
Made by
Zyllan
Today one of my photos has been used to ilustrate this text:
Happiness is a how; not a what. A talent, not an object.
~ Hermann Hesse
www.socialworkout.com/index.php?q=2010/07/05/happiness-how
Really inspiring. Textures from: Asja: JenDarling1010 (Who is not active anymore)
Escalera hacia la luz/Stairs to the light
Made by
Alvaro Herreras
Nikon 601af+scanned negative Que dia tan productivo fue ese, esta hecha en un edificio viejo de valladolid que huele a gato y esta mal iluminado abajo, como arriba hay uralita transparente hay mas luz,y hay, entre la suciedad surgio esto. Took in an old building, down is dark but when you go up the light stars to bright... and show you the beuty of old things.
Autorretrato imposible en el casco de un bombero [tres dimensiones]
Made by
Chema Concellon
Con esta foto doy por concluidos los sets de la
Semana Santa vallisoletana
correspondientes a los años
2004, 2005 y 2006
, y con ella quiero mostrar mi agradecimiento hacia aquellos/as amigos/as de flickr que han visitado mi stream y las han seguido puntualmente. Más fotos en este monográfico:
Me allegro, ma non troppo.
Made by
Ángela Burón
Esta foto va por esa sed insaciable. Esas cosas que prometen y no cumplen. Esas mañanas en las que te despiertas cinco minutos antes de que suene el despertador. Esas personas que son tan increíbles que no llegas a conocerlas. Esas duchas veraniegas que no te quitan el calor. Esos polvos a medias.
Trans Garden (VII): En su mundo
Made by
Zyllan
Muchísimas gracias a todos los que estais comentando sobre mi serie del TAC. Creo que incluso alguna foto se podría haber colado en el Explore por unos minutos... pero ahora ya no está :P PD: Va a ser que las estadísticas me han jugado una mala pasada... ya decía yo.
PASARELA..
Made by
mel.li
Gracias a todos por los amables comentarios! Thank you for all your kind comments! mejor ver en grande
www.goear.com/listen/38c393e/the-gold-bug-the-alan-parson...
Hoppípolla (Saltando charcos)
Made by
Zyllan
Otra foto hecha ayer de camino a casa. Como el goear se ha puesto tonto os quedais sin la canción de momento. ... ya está:
www.goear.com/listen/7a2e152/hoppipolla-sigur-ros
EN HOMENAJE AL PUEBLO CHILENO EN SU DESGRACIA.
Made by
marthinotf
Con respeto, consideración y afecto para el pueblo chileno que ha sufrido el terrible terremoto y llora a sus muertos con dolor. Desde aquí me uno a su dolor y hago votos porque pronto adquiera la normalidad dentro esa lamentable desgracia.
Pavo Real
Made by
Marisa Gabín (*)
POR FAVOR, no dejes multi-invitaciones a grupos!! PLEASE, do not leave multiple invitations to groups
Cámara:Nikon D60 Exposición:0,033 sec (1/30) Aperture:f/5.6 Lente:52 mm Velocidad ISO:450
[Help me make it throught the night] - WTF my first explored -
Made by
Jack inMotion
Take the ribbon from your hair hake it loose and let it fall Laying soft upon my skin Like the shadows on the wall... Thanks Kristofferson, and Elvis, and Nelson and Cash... Ayúdame a pasar la noche.... EXPLORED
PLAZA MAYOR DE VALLADOLID
Made by
marthinotf
La Plaza Mayor, es una plaza porticada a su alrededor, que está ordenada con un portal tras otro. Surge como Plaza Mayor por disposición de los Reyes Católicos y anteriormente parece que fue una Plaza del Mercado.
MAÑANA DE NIEBLA ....
Made by
titoalfredo
El dicho tiene dos versiones, al menos, diferentes: Mañana de niebla, tarde de paseo (como hoy) o Mañana de niebla, tarde de siesta. Se trata del Puente Colgante de Valladolid, de hierro, en una mañana de niebla.
UN POEMA DE LUZ
Made by
marthinotf
El lunes me someto a una intervención quirúgica y espero que todo salga bien para estar de nuevo con vosotros que es un gran placer. Saludos y hasta la vuelta para diifrutar de otras 100.000 visitas vuestras.
Verónica del siglo XXI
Made by
Chema Concellon
Jesús atado a la Columna ante un anuncio luminoso de Martini, que parece una especie de moderna recreación de las atenciones de la verónica a Jesús, camino del Calvario. Más fotos en este monográfico:
Videos:

Mayan dance. Valladolid town in Yucatan, Mexico.
Valladolid is a very charming town located 40km from Chichén Itzá on highway 180....Maya dance Valladolid Yucatan Mexico travel


Down into the Cenote Samula, Valladolid, Yucatan
Cenote Samula near Valladolid, Yucatan, Mexico...Valladolid Yucatan cenote Samula


VALLADOLID - BALNEARIO VILLA OLMEDO WEB TV VIAJES EL CORTE
VALLADOLID - BALNEARIO VILLA OLMEDO WEB TV VIAJES EL CORTE INGLES...Televisión Interactiva videos viajes cruceros vacaciones turisticos playas costas balnearios canarias


Beaj Valladolid
Beaj Valladolid, 16-23 a viz C'hwevrer 2007!...beaj


RIO FRIO 11-11-2007 GUM VALLADOLID
RIO FRIO EN SEGOVIA (SPAIN).DON DE SE INICIA EL ACUEDUCTO DE SEGOVIA....GUM RIOFRIO


Las Campanas in Valladolid
to have lunch on the square across from the Cathedral San Gervasio in Valladolid, Yucatan, MX....Las Campanas Soledad Rivero Peon Valladolid Yucatan


presentazione tour valladolid 2004-2005
la truppa in terra iberica...festa valladolid capodanno noche vieja spagna inverno


valladolid
Friends...Festas


PM valladolid-barcelona
PM and post PM in valladolid and barcelona (Lexu, Alecs, Slc, Zapo, Vova & Gemma)...PM barcelona valladolid


In the market at Valladolid
In the central market at Valladolid, Mexico...#@$gh;lcccccccccc


Champanada 2006 - Valladolid
of courses in Valladolid. Almost all the students are there. One of the best students' parties and places to have fun....valladolid champanada industriales


THE EASTER OF VALLADOLID!!!!!
This is a video about the Easter of Valladolid. The video is without sound but the atmosphere in this city with this celebration is very seriuos and very interesting


Cenote in Valladolid
Crazy birds circling at the cenote in downtown Valladolid....cenote birds Valladolid


Festival in Valladolid - part 4
The kept on asking for water, still have no idea why.....festival spain valladolid water


cenote valladolid
cenote valladolid...cenote valladolid


fiestas de valladolid
fuegos artificiales...fuegos artificiales


Festival in Valladolid - part 1
Craziness!...valladolid festival spain


Valladolid
start a new story about nothing...start new story about nothing


Valladolid
Biking through Valladolid...Valladolid Yucatan Cancun Mexico Colonial Cenote Dzitnup


Nearest places of interest:
Popular places: