Videos: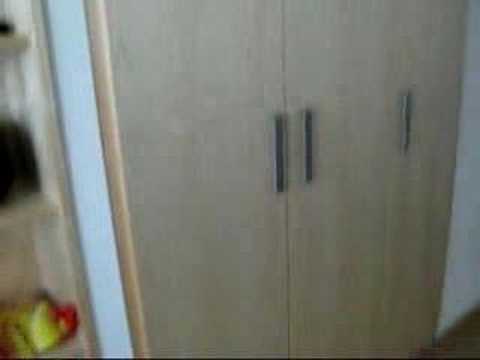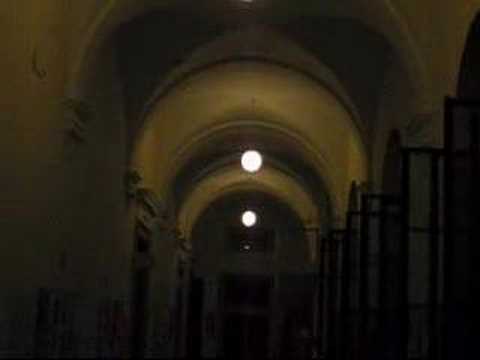 More videos
University of Vienna
The University of Vienna (German: Universität Wien) in Vienna, Austria is the oldest university in the current German-speaking world; it formally opened in 1365.
Location is derived from the great work of
WikiMapia
Top photos chosen by u all:
Angelobung zur Bildung
Made by
daniel-weber
Um 13:00 versammelten sich die StudentInnen zu einer Alternativangelobung auf der Unirampe. Ich gelobe meine Bildung sowie den freien Bildungszugang zu schützen und mit Transpi und Stimme zu verteidigen Ich gelobe die Gesetze und gesetzmäßigen Behörden zu demokratisieren und zu verbessern Ich gelobe alle Befehle meiner Vorgesetzten kritisch und genau zu hinterfragen sowie mit allen meinen Kräften einer kritischen Wissenschaft sowie einer kritischen internationalen Gesellschaften zu dienen!!!
unibrennt.at/
up the stairs?
Made by
AccusedToView
Hi my flickr friends, first upload since days! The last weeks were pretty exhausting. I had to prepare for my final exams... But I'm back with good news: I passed and finally finished my PhD after 4 years of work! I'm so happy and relieved and just curious to see what the future holds for me. I took this picture at the university of Vienna. Maybe the steps into the future. Please press 'L' and view in flickr's lightbox!
University of Vienna (Vienna, Austria)
Made by
courthouselover
The University of Vienna (German: Universität Wien) is a public university located in Vienna, Austria. It was founded by Duke Rudolph IV in 1365 and is the oldest university in the German-speaking world and one of the largest in Europe. According to the THE–QS World University Rankings it was ranked 132 of the overall world's best universities and 46 among the best universities in the field of Arts and Humanities.
Robert Misik
Made by
Christoph Liebentritt
Effizienz, Freiheit und andere Vokabeln aus dem neukonservativen Jargon Die Rede von Robert Misik wurde übrigens auch in Gebärdensprache übersetzt. Spitze was hier innerhalb kürzester Zeit alles auf die Beine gestellt wurde und wird.
Wiener Kammerchor, Klangfarben, Universität Wien
Made by
franzj
buy the new CD Klangfarben at iTunes:
phobos.apple.com/WebObjects/MZStore.woa/wa/viewAlbum?id=2...
Podiumsdiskussion
Made by
PixCat
Thema: Wissenschaft und Wirtschaft in der globalisierten Welt: Versagt die Wirtschaftsinformatik? Teilnehmer: F.Wohlfahrt, S.Junginger, M.Prinz, K.Kurbel, M.Jarke, I. Schädler, P.Mertens
Zähne zeigen!
Made by
Christoph Liebentritt
sehr treffender Beitrag von Tom Schaffer zum Thema:
zurpolitik.com/2009/10/27/es-ist-unsere-uni/
Hanno Schauer
Made by
PixCat
Vortrag Moden in der Wirtschaftsinformatik – Wissenschaftstheoretische und wissenschaftspraktische Überlegungen zu einer von Hypes geprägten Disziplin
Wo ist unser Institut?
Made by
Christoph Liebentritt
einige tausend StudentInnen auf der IE und wir haben immer noch kein Institut.
www.univie.ac.at/ie/
books
Made by
ketu°
Here are some books i borrowed from the main university library so I won't get bored this weekend. Hun! Honestly, I only need only some pages
DB9
Made by
JesusVillalba
quantaoflight.wordpress.com/2009/12/12/db9/
Audimax-Besetzung Tag 5
Made by
Philipp RĂĽmmele (RiOTPHOTOGRAPHY.com)
www.riotphotography.com/?p=129
FED2 in Vienna (2)
Made by
noviodunum
Vienna University. FED2, Industar 26m lens, Kodak BW400CN film, commercial dev and scan.
Peter Zencke
Made by
PixCat
Hauptvortrag Die Transformation des Unternehmens in der vernetzten Gesellschaft
Robert Misik
Made by
Christoph Liebentritt
Rede: Effizienz, Freiheit und andere Vokabeln aus dem neukonservativen Jargon
Made by
Christoph Liebentritt
unsereuni.at/?p=4920
On the Ring
Made by
DorteF
Texture
Man muss ein Opfer bringer...
Made by
Christoph Liebentritt
... oder nicht auf die eigene Polaroid Kamera fallen. Seli.
unibrennt-demo-52
Made by
Neo_II
Demonstration fĂĽr ein besseres Bildungssystem in Wien.
Selfshot
Made by
Titlee
Just me... stupid and bored... so that's the result :D
Videos:

Der Narrenturm: The place for all things Alex
university clinics in 1866. Holds the National Pathological-Anatomical Museum since 1971, belongs to the University of Vienna....Narrenturm Unicampus Vienna Wien campus university


Studentheim Simmeringer Hauptstrasse
Just a simple room of the student house of the University of Vienna in Simmering...Vienna


Bats at university
Bats fly inside the university of Vienna...vienna


Vienna 2004 Part 1
the International Congress of Archivists (ICA-SUV)seminar held at Vienna University of Technology at Karlsplatz, with a music reception and a tour of The Technisches


My Vienna Vaction
clip is of the famous castle garden and Fransika. Fransika is Austrian..This was film on my only day without Sanela....Vienna University


A Ride with the Bim
Tramway number 43 in vienna - from Alser StraĂźe to the university at Schottentor...tramway vienna bim wien


SISONKE Cross Continental Design Catwalk 07
visuals and poetry for an enthralling event reflecting the theme of 'togetherness'. SISONKE was developed by kulturaxe Vienna and Imfundiso South Africa. The SISONKE CCDC was


Moleskine Massimiliano Fuksas notebook @ Detour ehibition
a Member of the Berlin and Salzburg town planning commissions, in 97 became a director of Institut Français d'Architecture, 1998/2000 Director of VII Biennale


Innsbruck: One Amazing Year
The University of Notre Dame has operated a year-long program of study in Austria since 1964. More than 700 students have participated in the program to date


Hans Blix
some of the recommendations of the Weapons of Mass Destruction Commission including combating the spread of WMD, and the need for verification. Dr Blix is the chairman of


Library of my Uni
the library of the Uni of Vienna...looks like Harry Potter... bad quality though!...Vienna University Katherine


Cardinal Shonborn Meets ITI Families
A video of Cardinal Shonborn of Vienna meeting ITI families...ITI Ave Maria University Cardinal Shonborn


Salzburg, Austria 2004
a journey to Salzburg in August 2004 on the final days of my Vienna sojourn on the occasion of the ICA (International Council on Archives) Congress.


Where in Iowa is Jeff?
, the video of my tour of Iowa is complete. Filmed between May and November of 2007, it is my spoof of Matt Harding of www.wherethehellismatt


Fachhochschule Vorarlberg - Trailer
Vorarlberg University of Applied Sciences is situated in the so-called Vierländereck (corner of four countries) Austria, Germany, Switzerland and the Principality of Switzerland.


Nearest places of interest:
Popular places: