Find hotels near Ulcinj
Videos: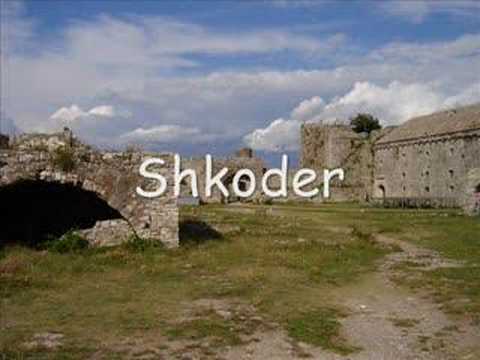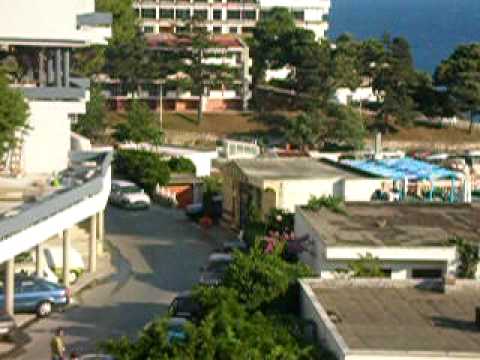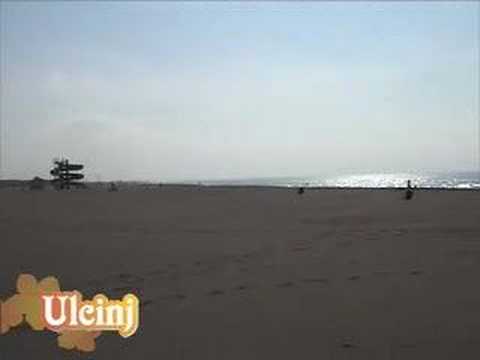 More videos
Ulcinj
Interesting places in Ulcinj:
/Montenegrin Cyrillic: Улцињ, Albanian: ''Ulqin'' or ''Ulqini'', Italian: ''Dulcigno'') is a coastal town and municipality in Montenegro. The town of Ulcinj has a population of 10,828 (2003 census), and it is the centre of Ulcinj municipality. This southernmost municipality of Montenegro has a population of 20,290. (...)
There is an old castle over looking the sea.
Location is derived from the great work of
WikiMapia
Top photos chosen by u all:
Face
Made by
Merkur*
Is it that we can't see or don't want to see what we are leaving behind for our children? Help stop the global warming, Drive less, switch off unnecessary lights, consume less water - especially hot, consume less plastic paper - less everything, talk to people and explain them what it is all about - it is not only that we have less snow, it goes far deeper then that, extend this list to your liking and creativity ... . . .
( Check Flickr Art in BW )( Check Flickr Art in Color)
He is one of a kind
Made by
sandra.d.
We grew up together- went in the same kindergarten, play yard, the same school... Many years after we starts our friendship again. I feel like I found the lost treasure... Beautiful man, husband, dad, lawyer and great friend! He is one of a kind! Happy birthday, dear Rade! :*** This is the one of his favorite songs:
youtu.be/d6TLTwQ7_f0
The beach or the mosque?
Made by
xeja
Ulcinj (Улцињ), Montenegro. The southern part of the country is mostly muslim and Albanian-speaking. The town and beach are great. The strange triangular monument on the top-left is a Yugoslavian-era war memorial
Ulcinj sunset
Made by
strangerpixel
The almost painterly grain and hue of Fujicolour Superia 400. Not sure if I like it all the time, but it works for this. From the walls of the old town, Ulcinj, Montenegro. Minolta 9000, 50mm.
Food
Made by
splekhov
Перед тем как приготовить нам принесли на выбор живую рыбу из которой потом получилась такая красота
A monument
Made by
baryka
I believe it has something to do with WWII, but I'm not so sure... It was a dangerous spot, though. It was quite high and the banister was there for a looong time...
Ulcinj
Made by
LeoKoolhoven
Ulcinj is een mooie kustplaats van Montenegro vlak bij de grens met Albanië. De meeste inwoners zijn ook Albanezen en geen Montenegrijnen.
ulcinj by night
Made by
wunderskatz
I've been planning going to Ulcinj for years; this time I did it. A wonderful city, a unique mixture of Albania and Montenegro.
imposed independence
Made by
Sasha Grubach
independence - On black
Milena Canal
Made by
joncox
Ulcinj
, June 2009. Fishing huts along the Milena Canal.
mikullovci.com
Made by
mikullovci.com
Sara sometimes doesn't like when here's father takes pictures of here.. (Ulqin) mikullovci.com
A beach in Ulcinj
Made by
baryka
This used to be a very popular, nice and clean beach... None of these was true when we were there.
insel Ada
Made by
Eva Freude
28.09.09 montag- fluss- insel-Ada-grenzfluuss bojana- ulcinj- montenegro-albanien
Adriatic
Made by
inextinguishable
Adriatic Sea seen from the narrow window in the walls of the Ulcinj's Old Town.
Ulcinj
Made by
joncox
Ulcinj
, June 2009.
In front of the memorial
Made by
baryka
I did almost fall down because I believed I could lean on the barister...
Sucked...
Made by
Marco Schweier
Not the best place to park the car... 1979 at the border to Albania.
Sunset on Ada Bojana
Made by
Damir Krpuljevic
This is the place where the river Bojana flows into the Adriatic Sea
9
Made by
nat_mastalerzh_
montenegro, ulcinj, villa anastasija misha, anton, igor
Albana revealed / Albana pa syze
Made by
Merkur*
And then she took her sunglasses off..., and smiled!
Videos:

Ulcinj/Shkoder/Budva/Kotor
took while on holiday August 2006. Sorry, no music:-)...ulcinj ulqin ulqini skadar shkoder kotor budva sveti stefan albania montenegro cats3212


Ulqini-Ulcinj, Montenegro
Montenegro...Montenegro Ulqini Ulcinj


Ulcinj-Montenegro
Old city Ulcinj. All material is taken from "Montenegro in COLOURS" - Film about natural beauty, resourcies, and potentialities of Montenegro....Montenegro


Montenegro Beach. Czarnogóra - Piaszczysta plaza 13km
Ulcinj w Czarnogórze. "Wielka plaza" 13km dlugosci, czesc Copacabana. A beach in Montenegro....Czarnogóra morze Chorwacja Montenegro Ulcinj


Surf and Kite in Ulqin 2
Paradies Part 2: ulqin ulqini Ulcinj Monte Negro...Ada surfing beach waves ulcinj ulqin ulqini sport kite


Surf and Kite in Ulqin
Paradies Part 1: ulqin ulqini Ulcinj Monte Negro...Ada surfing beach waves ulcinj ulqin ulqini sport kite


Montenegro
A beautiful place to be, Montenegro...bar luka budva kotor plav gusinje staribar petrovac ulcinj ulcin ulqin gusine guci montenegro crna gora


Adriatyk...
Ach ta zajebiscie niebieska woda w Ulcinj :D To były czasy :D...cliff jumping diving montenegro ulcinj skałki


W meczecie
Zwiedzam meczet w Ulcinj....Ulcinj


ULQINI SHKURT 2007
ULQINI SHKURT 2007...ulqin ulqini ulcinj qazim ibishi montenegro arben tula besnik adil gjeka ximi


ALBANIAN/ULQINI WEDDING IN AUSTRALIA
ALBANIANS FROM MONTENEGRO ULQINI/ULCINJ/DULCIGNO?DULCINI/ULCINI IN MELBOURNE AUSTRALIA...ALBANIANS IN AUSTRALIA WEDDING ULQIN DARSMA SHQIPTARE MELBOURNE VICTORIA MONTENEGRO COSTUME


Vizitë varrit të Ymer Prizrenit Ulqin 2007 Montengro RTK
Vizit varrit të Ymer Prizrenit Varri i Ymer Prizrenit imer varret mollali Ulqin ulqini 2007...Emin Vushtrri Selim Tula Nexhmedin Ibishi ulqin mollabeqiri Ulcinj Ymer Prizreni


Kalaja e Ulqinit
Kalaja e Ulqinit...Ulqin Ulqini Ulcinj Montenegro Albanien Shqip


MONTENEGRO
Visit the Montenegro. Posjetite Crnu Goru!!!...Montenegro crna gora himna anthem visit flag budva boka sveti stefan ulcinj tara ostrog kotor durmitor


Ulqini
hometown Ulqin... (For those who don't know Ulqin (Ulcinj) is a small mediteranian town in Montenegro (Ex-Yugoslavia) in


Dziewczyny na mieście
Karolina z Pauliną....Ulcinj


Gezim Mavriqi
My Winter & Summer Photos....Gezim Mavriqi Gzim Pictures Ulqini 2007 Ulcinj Ulqin Diana Bregaj


Montenegro Wild Beauty
Experience Wild Beauty...Kotor Budva Sveti Stefan Ulcinj Tara Rafting Durmitor Bianca


Nearest places of interest:
Popular places: