Find hotels near Treptower Park
Videos: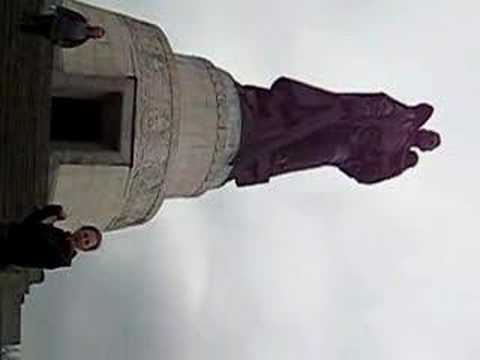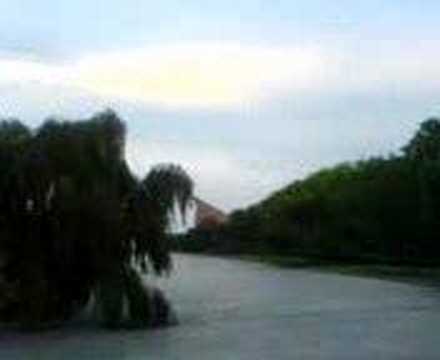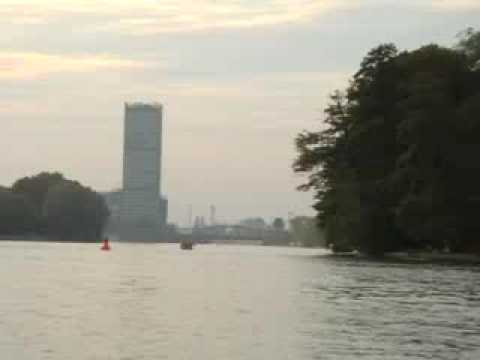 More videos
Treptower Park
Interesting places in Treptower Park:
Treptower Park is a park along the river Spree in Treptow, in the district of Treptow-KŲpenick, south of central Berlin. The park is a popular place for recreation of Berliners and a tourist attraction.
Location is derived from the great work of
WikiMapia
Top photos chosen by u all:
Berliner Feuerwehr
Made by
Hagens_world
Berlin Fire Department Treptower Park (pronounced [t Ā…õptoňź…ź], with a silent w) is a park along the river Spree in Alt-Treptow, in the district of Treptow-K√∂penick, south of central Berlin. The park is a popular place for recreation of Berliners and a tourist attraction. It was also used for the concert given by the British Rock Band Barclay James Harvest on the 14th July 1987, which was the first ever open-air concert by a Western Rock Band in the German Democratic Republic If you like to see more of my art then click here:
www.flickriver.com/photos/hagens_world/popular-interesting
green shoes
Made by
Malte Brandenburg
View On Black
Hey folks, I'm back! Didnt' have the time to upload images the last couple of weeks (initially I wanted to write days but just saw that my last upload was on April 5th!!). I had plenty of things which kept me from my photography, like moving, work, weddings, etc.. I manged to take images though once in a while and am preparing a small series. Meanwhile enjoy my single images in different styles and with different processing. I fairly like this one since it helps me to believe that summer is just late this year, but definitely has planned to drop by.
Soviet monument Berlin-Treptow 5: –†–ĺ–ī–ł–Ĺ–į –ú–į—ā—Ć
Made by
SebastianBerlin
A mother, symbolizing what Germans call
Heimat
and Russians
—Ä–ĺ–ī–ł–Ĺ–į
(while Englishmen don't have a word for), mourning her fallen sons. Detail of the Soviet War Monument in Treptower Park, Berlin/Germany. Sculptor:
–ē–≤–≥–Ķ–Ĺ–ł–Ļ –í–ł–ļ—ā–ĺ—Ä–ĺ–≤–ł—á –í—É—á–Ķ—ā–ł—á
(1908-1974).
Soviet War Memorial Treptower Park 04
Made by
Mrs'icks
The Soviet War Memorial at Treptower Park is one of three such memorials across Berlin. The Treptower Park memorial contains a mass grave for around 7,000 Russian soldiers killed during the Battle for Berlin in May-June 1945. The central memorial depicts a Russian soldier breaking a swastika under his foot and carrying a child in his arms. Inside the memorial building is a mosaic commemorating the contribution Russian soldiers made to the Allied defeat of the Nazi regime.
Sovietische Ehrenmal
Made by
Mr. Jovaninho
Il Memoriale Sovietico. Ricorda il contributo dell'Armata Rossa nella sconfitta dei Nazisti e nella liberazione dela Germania. Il marmo rosso di cui sono fatti queste strutture proviene dalla Cancelleria del Reich, demolita dopo la sconfitta dei Nazisti. Altre foto ed informazioni all'interno - more inside
Sowjetisches Ehrenmal
Made by
ilConte
Ewiger Ruhm den Helden, die f√ľr die Freiheit und Unabh√§ngigkeit der sozialistischen Heimat gefallen sind Sia gloria eterna agli eroi caduti per la libert√† e l'indipendenza della patria socialista Eternal glory to the heroes who fell for the freedom and independance of the socialist homeland
Giant
Made by
jmvanelk
I made this picture at an information stand by the Soviet Memorial in Treptower Park, Berlin. But look at the picture; they're all communist hotshots, but who is the man on the right? Look how tall he is! He's a giant; must be over 2 mtrs. Does someboby knows who is he?
View on Stralau
Made by
V.C. Alblas
Stralau is a locality in the Berlin borough of Friedrichshain-Kreuzberg, and lies on a peninsula between the river Spree and Lake Rummelsburg. The name Stralau comes from a village that was built here under the name Stralow and became part of Greater Berlin in 1920.
Burning Coal, Melting Ice
Made by
AMM-Boston
January 17, 2009 Bewag AG HKW Klingenberg Coal Fired Power Plant Viewed from Treptower Park Berlin, Germany Canon Digital Rebel XTi f/11, 1/400 sec, ISO-400, 18mm A. Mark Mento
www.WorldsEndPhoto.com
Burger King - 28Sep09, Berlin (Germany)
Made by
philippe leroyer
[Taken in Berlin (Germany) - 28Sep09]
See all the Berlin photos in this set :
See all the photos of insides of buildings in this set : [Insides]
Bier Garten - 28Sep09, Berlin (Germany)
Made by
philippe leroyer
[Taken in Berlin (Germany) - 28Sep09]
See all the Berlin photos in this set :
See all the Lomo LC-A+ photos in this set : [Lomo LC-A+]
Treptower Park, Berlin 2010
Made by
Karl Gunnarsson
Or, rather, the
Soviet War Memorial
in Treptower Park. If anything, I hope to manage to convey the sheer scale of the memorial with this photo.
38104 Auch hier in Treptow
Made by
golli43
gibt es einen Rosengarten, was wir wirklich nicht wussten, doch konnten wir noch einige der wunderbaren letzten Bl√ľten fotografieren! Ausserdem ist die ganze Anlage mit dem Springbrunnen der aber nicht dauernd sprudelt wundersch√∂n.
Interrail 07 - D2B - Antifaxista beti
Made by
Mr. Theklan
Interrail 2007 - Eastern Europe
Day
: 2
Image
: 2B
Place
: Monument to Sovietic soldiers death fighting agains fascism, in Berlin, Treptower Park.
Title
: Antifascist, always!
World Festival
Made by
SebastianBerlin
Sculpture Metal flower by Achim K√ľhn in Treptower Park, remembering the socialist Word Youth Festival in 1973 in East Berlin. Guessed in the by
Faltanleitung
and
jonas_k
.
Little Red Riding Hood / Rotkäppchen
Made by
Angelos A.
Sunny (but still cold) day in Berlin, and the Berliners went out to the parks for a stroll ! Among them was Little Red Riding Hood with her baby . Treptower Park, Berlin
.
Made by
–ĮAFIK 'ôč BERLIN
The girl to the left is autistic and taught herself classical Latin and Japanese. She talks and translate the languages as well. Why can't our society use her abilities?
Mother Russia
Made by
cheesemonster
en.wikipedia.org/wiki/Soviet_War_Memorial_(Treptower_Park)
lee in berlin
Made by
lomokev
this image was used in the little india video, click
here
to see it
iPhone 4 Apple Logo Reflection
Made by
Ole Begemann
The silvery logo of the iPhone is reflected onto the leaf. I suppose this is why most cameras are matte black and have no reflective surfaces.
Videos:

Berlin - Treptower park
po...lost places


Berlin Treptower Park
Berlin Treptower Park...Berlin Treptower Park


Rowing on Rummelsburger See
Rowing on Rummelsburger See near Treptower Park, Berlin....Rowing Rummelsburger See Treptower Park Berlin germany deutschland


Sowjetisches Ehrenmal im Treptower Park
Carpeberlin zeigt das Treptower Ehrenmal in Berlin. Es ist Mahnmal, Siegesdenkmal - aber auch ein Friedhof: fast 5.000 der rund 20.000 im Kampf um Berlin gefallenen sowjetischen


stand day 99: keeper
stand: treptower park with friends...treptower park stand day 99 vlog berlin fussball


Soviet War Memorial
The Soviet War Memorial at Treptower Park...Berlin


treptower (stand day 177)
treptower park and the badeschiff....treptower badeschiff park


Berlin - Treptower park
tut nas prinimali v pionery...lost places


Sowjetisches Ehrenmal
Monumento Soviético a las Guerra, en Treptower Park...flaakenpost


FEZ - Europas größtes, Kinder-, Jugend- und Familienzentrum
Benannt ist der Park nach der im S√ľdosten des Parks in die Spree m√ľndenden Wuhle. Der Park wurde als Volks- und Waldgarten nach Pl√§nen des Treptower Gartendirektors Ernst


Nearest places of interest:
Popular places: