Videos: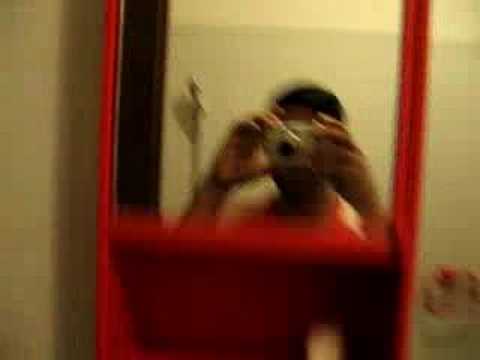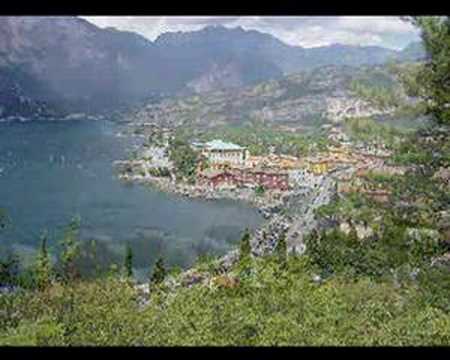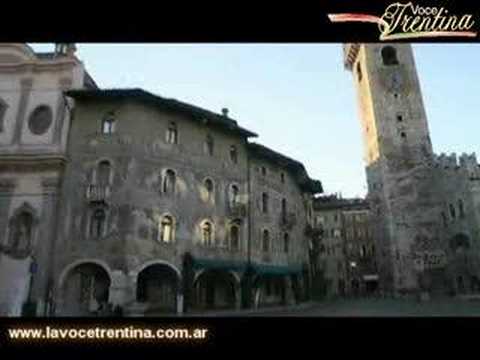 More videos
Trento
Interesting places in Trento:
Trento, in English sometimes called Trent, Italian Trento (TREN-to), German Trient (tree-ENT), Latin Tridentum, is an Italian city located in the Adige river valley in the Trentino-South Tyrol region. It is the capital of the region and of the autonomous province of Trento.
Piazza Duomo
Castello del Buonconsiglio (with the reknowned Torre Aquila)
Location is derived from the great work of
WikiMapia
Top photos chosen by u all:
Y / Tn - Seconda Guerra Mondiale TRENTO bombardata Second World War Trento bombed year 1943
Made by
marvin 345
Seconda Guerra Mondiale TRENTO bombardata Second World War Trento bombed year 1943 Sono riuscito a recuperare tramite la Signora LAURA delle foto originali del periodo della Seconda guerra mondiale in Trentino . Questa immagine come altre che ho recuperato è stata scattata da uno dei Fratelli PEDROTTI , fotografi molto famosi a Trento per questo periodo storico e anche per la cultura del Trentino. Probabilmente alcune immagini non ritenute da loro di qualità le hanno accantonate in qualche cassetto e poi regalate . Ci sono tanti libri storici che documentano questo periodo di guerra in Trentino con foto ,cercherò sicuramente le tracce dei Fratelli PEDROTTI deceduti da anni . Sulla foto c'è scritto che siamo in Via S.Giovanni TRENTO ed è stata bombardata la Cassa Malattia al 28.09.1943 In questa foto tragica si nota un FIAT 634 con la scritta Scuola Guida con targa RE 06021 La foto originale con tanti graffi e punti l'ho restaurata nelle mie possibilità . Questo documento lo trovate nel set HISTORY is YUO L'anno della foto ricorda la mascita di mia mamma Paola I have managed to recover through Mrs Laura of original photos of the period of the Second World War in Trentino. This file as I have recovered was taken by one of the Brothers Pedrotti, photographers very famous in Trento for this historical period and also for culture of the Trentino .Probably some images not deemed by their quality have set aside in some drawer and then give the gift. There are many historical books which document this period of war in Trentino with photos, I shall try certainly the traces of the Brothers Pedrotti died for years. ON THE PICTURE there is written that we are in Via S. Giovanni Trento and was bombed the sickness fund to 28.09.1943 In this photo tragic is note a FIAT 634 with the writing school guide with plate RE 06021 The original photo with many scratches and points I have been restored in my possibilities. This document you find in the Set History is Yuo
www.flickr.com/photos/30797788@N03/sets/72157622635105267...
The Year of the picture recalls the mascita of my mother Paola
Simonino
Made by
AndreasC
Trento, 1475. A boy, Simon Unverdorben, is found dead in the river. In a story often heard across Europe, the Jewish community is accused of having killed him in a ritual murder. Despite strong opposition from a Papal Envoy, local authorities have some members of the community confess under torture, and have them executed. The rest of the community is expelled, their goods confiscated. Later the boy is made a Saint as
San Simonino
(
Little Saint Simon
). In 1965 the Church reconsidered the matter, and he was removed from sainthood. Where the old synagogue stood, the city of Trento has placed in 1992 a plaque in which apologies are made for the
dark page in the history of mankind intolerance wrote here
. (See the
Wikipedia
, and the
Jewish Encyclopaedia
.) The photo shows a bas-relief located on one of the main streets of Trento, which stands to this day as a chilling reminder of this story. The inscription in Latin reads (translation courtesy of my son F.)
In the dungeons of these buildings, where once a synagogue stood, and now a shrine, the blessed martyr Simon of Trent, in his 29th month of life, was killed with excruciating pain by the Jews in the deep of the night of April 10, 1475 A.D.
Made it to Explore #398 on Thursday, February 15, 2007.
FIAT 600 with GUZZI ERCOLINO
Made by
marvin 345
FIAT 600 with GUZZI ERCOLINO ? Dato che qualcuno sa dei miei gusti e il genere Foto alla Marvin il carrozziere ALESSANDRO tempo fa mi aveva segnalato questa zona che rimane anonima anche perchè non ci sono dei cani tranquilli. Prima di questo ritrovo c'è un'altra motocicletta a tre ruote . A me mi viene da pensare che è il GUZZI ERCOLINO voi che dite ? Queste sono immagini pazzesche ! Il buon Alessandro non mi aveva segnalato un OM LUPETTO nascosto legato sotto un telo , probabile che prossima una forbice sia con me ! Credo di aver fatto un buon report ! Given that someone knows of my tastes and the kind photos to Marvin the dealers Alessandro time ago I had reported the area that remains anonymous also because there are of the dogs quiet. First of this meeting there is another motorcycle to three wheels. To me I have to think that is the Guzzi Premier you that you say? These images crazy! The good Alessandro I do not pointed out a truck OM LUPETTO hidden linked under a cloth, likely next scissors is with me! I believe I have done a good report! 05.02.2011
Mortal sin
Made by
Niccolò Caranti
View larger image
DIOCESAN CURIA OF PIACENZA
WARNING
AFTER THE DECREE OF THE INQUISITION
It is a mortal sin:
1. To be a member of the Communist Party. 2. To support it in any way,
especially with vote
. 3. To read communist newspapers. 4. To spread communist newspapers.
You cannot be absolved if you are not repented and firmly ready not to commit it anymore.
Those, member of the Communist Party or not, who admit and spread the Marxist, atheist and antichristian doctrine are
APOSTATE OF THE FAITH AND EXCOMMUNICATED
and can only be absolved by the Holy See.
What was said for the Communist Party must be extended to Parties who make common cause with i
May God enlighten those who are guilty of such a serious sin, and may Him concede them full repentance, because the salvation of the eternity itself is in danger. Piacenza, July 15, 1947
Is there anybody going to push me?
Made by
Niccolò Caranti
La foto è stata fatta durante un'uscita di un gruppetto di
trentoasini
per il progetto Disagio a San Martino (un quartiere di Trento). Se il disagio non c'è lo creiamo noi. Ah, la risposta alla domanda del titolo è: no, buahahaaa, buahahaaa, ecc. ---- On Sunday I went to a photo-tour with a group of member of the association Trento ASA for our project Malaise in Saint Martin (San Martino, a neighborhood in Trento). If we don't find the malaise we create it ourselves. By the way, the answer to the title question is: no, buahhahaaa buahahaahaha, etc.
Explored!
#371 on Tuesday, November 3, 2009 ()
Are You Sure He's Not To Be Rescued?
Made by
AndreasC
Among the many events of the 2008
Feste Vigiliane
in Trento, this beautiful
Newfoundland/Terranova
(whose name is Berry) gave a display of his ability by rescuing a man from the cold and impetuous waters of River Adige. In an organizational glitch, while Berry and other younger rescue dogs were waiting by the riverside, a group of swimmers went by in a swimming competition. The owners had serious problems restraining the dogs, who were more than eager to
rescue
the swimmers - that's what they are trained for after all!
FIAT 682 / 125
Made by
marvin 345
FIAT 682 / 125 Mi è stato spiegato da un giostraio che questo è FIAT 682/125 con cabina modificata e costruita in vetroresina ! Io quando l'ho visto ho pensato che era un FIAT 684 ma che portava per ricordo il fregio del 682 ! Sempre bello da vedere anche super taroccato ! Per eseguire questa foto dato che il FIAT era in una piazzola di sosta sono andato in mezzo alla tagenziale o superstrada come desiderate voi a rischio , da brivido perchè le auto sfrecciano ai 90 Km/h ! Se tornassi indietro non credo ripeterei esperienza ! TRENTO ITALY 10.03.2011
Whirlwinds
Made by
AndreasC
This column is in the shape of a
One-Sheeted Elliptic Hyperboloid
. Despite its round shape, it is a
doubly ruled surface
, that is, there are two families of lines (highlighted in the surface pattern) that lie on it. This is a detail of
Palazzo della Regione
in Trento, built by Adalberto Libera between 1954 and 1961. The whirlwind on the right is my youngest son. Made it to Explore#328 on Friday, December 22, 2006.
Il Cuore della Vita
Made by
danars
La mente soppesa e misura, ma è lo spirito che giunge al cuore della vita e ne abbraccia il segreto; e il seme dello spirito è immortale. Il vento puo' soffiare e placarsi, e il mare fluire e rifluire: ma il cuore della vita è sfera immobile e serena, e in quel punto rifulge una stella che è fissa in eterno. (Kahlil Gibran) Auguri a tutti!!!! e per chi ha 4 minuti di tempo glieli faccio con calma:
www.youtube.com/watch?v=eovvIVNR3L0
Inside The Piano
Made by
AndreasC
Taken at the opening of the academic year of the
Trento Music Conservatory
, which included a lecture of composer
Salvatore Sciarrino
on Mozart's Concert K. 491.
A technical note.
Taken with available light at what would be 3200 ISO, except that Nikon calls it
Hi-1
in the camera, and refuses to commit to anything in the EXIF data.
Buon compleanno, Italia! / Happy Birthday, Italy!
Made by
AndreasC
This photo reached Explore #118 on Thursday, March 24, 2011 (thanks, ). I haven't had a photo in Explore since December 2009. No big deal, but what happened is, in March 2010 I was violently mugged (I am fine now), and my dream camera+lens combo was gone. Since then I have not felt like going around with a visibly expensive camera. Only recently I have resumed taking photos with a cellphone. Who knows what the future might bring...
Not My President
Made by
Niccolò Caranti
In realtà ero uscito per fotografare una scritta contro Fini che avevo visto il giorno prima su un cantiere in Via Mazzini ma sono arrivato tardi: l'avevano già cancellata. Quindi ho ripiegato su questa, che per qualche motivo non avevo mai fotografato nonostante l'avessi vista un sacco di volte, e c'era pure in altre versioni.
www.facebook.com/fotocaranti
Micette in notturna
Made by
Fabio Miotto
Pochi secondi prima della partenza alla volta di Cremona, le 3 ALn668 serie 1800 scaldano i motori sotto una fine, ma intensa nevicata. Due coppie di macchinisti condurranno il convoglio durante il viaggio. La prima è chiaramente davanti, la seconda, nella cabina dietro dell'ultima automotrice. Molto caratterstica la partenza con i comandi leggermente sfalsati!
Où Allons Nous
Made by
Niccolò Caranti
Dove andiamo?
Ce n'era uno pure davanti al Picaro ma lo hanno cancellato prima che lo fotografassi (mai aspettare!). Questo è (era?) in via delle Orne. Utilizzata su
Reset Italia
---
Where Are We Going?
Duomo di notte
Made by
AndreasC
A night view of the Cathedral of Trento (
Duomo
:
it.wikipedia.org/wiki/Duomo_di_trento
,
en.wikipedia.org/wiki/Trento_Cathedral)
around the Summer solstice. Built 1212-1321.
Cubist Self-Portrait with Hydrant
Made by
AndreasC
gioia
and
I
had already taken pictures of this hydrant, which I pass every day on my walk home from work. When I saw the shattered glass lying next to it, though, my camera jumped out of its pouch...
Doss Trento
Made by
michele pedrolli
Monumento a Cesare Battisti sul
Doss Trento
.
Finalmente sono riuscito, dopo settimane di
stasi fotografica
, a trovare il tempo per una breve passeggiata sul Doss Trento, dove il monumento a Cesare Battisti sovrasta la città e la domina dall'alto.
B4
Made by
Niccolò Caranti
Waiting for something? Or for someone? --- 8 giugno 2010, studentato di San Bartolameo.
Massimo Volume
in concerto. Aprono la serata i
Gio_veNaLe
, vincitori di Suoni Universitari 2010.
Castle (Dramatic)
Made by
2 Rivers Photos
3 Exposures: [-2 EV, 0 EV, +2 EV] Tone mapped with Photomatix using Details Enhancer Photoshop: Levels & Curves adjustments + Topaz Adjust filter
View Large On Black
Grand Hotel Trento
Made by
AndreasC
The building of Grand Hotel Trento is a fine example of
Razionalismo
, the Italian version of
International Style
. It was built by Giovanni Lorenzi in 1939. Made it to Explore #55 on Wednesday, December 20, 2006.
Videos:

My home in Trento
This video shows inside of my apartment in Vela, Trento, Italy....My home in Trento


Italy : Lake Garda - Trento - Verona . . .
slideshow...Lago di Garda Verona Torbole ewg


LAVOCETRENTINA.COM.AR - Trento per Sempre
TRENTINO...argentina italia trento


Erasmus Trento 2004-2005
erasmus...trento erasmus 2004 2005


Erasmus trento sci
A DIFERENT ERASMUS...erasmus trento sci esqui ski erasmustrento


Escursione in Val di Genova (Trentino- Italy)
Gita in burgman 400...burgman suzuki trentino trento scooter viaggi gite uomovitruviano


Come in Trentino-Sudtirol
Come in Trentino-Sudtirol!...Trentino Sudtirol Italia Italy Alpen Tirol Alpi Alto Adige Trento Trient Bolzano Bozen


TENNA-TRENTO-ITALIA
Photos of Tenna with the song of Mitar Miric-Gledam Drinu...Tenna Trento Mitar Miric Gledam Drinu Labunista


Erasmus Trento 23/06/07-Feste Vigiliane, Fontane in Concerto
Trento, Italy - 23 June 2007... Some beautiful days and a cool night... to remember......feste vigiliane trento


ecomobile in trento, again.
two stranieri in Trento driving a electric car in the mountains...Trento electric car ecomobile


LILLA' - Trento Hotel
services with warm and traditional hospitality. The hotel complex is only six kilometers from Trento and is set on the shores of lake Terlago, surrounded by meadows and


Guilherme esquiando em Trento
snowboarding video...guilherme esqui italia trento


Panorama Masen - Val Di Cembra (Trento)
Prateria Masen - Val Di Cembra (Trento)...Panorama Masen Val Di Cembra Trento Trentino Pergine Relax Italy Italia Lombardia Piemonte Roma Bolzano Bozen Austria


G2 Rysa of Tagum, Panabo, Bislig, Trento
rysa...Rysa group 2 tagum pnabao bislig trento lds


trento, casa 2005-2006
visita guidata......home visit


trento
bua...trento fiera


Trento Nevicata 2005
Trento Nevicata 2005...Trento Nevicata 2005


AMERICA - Trento Hotel
Welcome to America Hotel, in the heart of Trento historical centre. At walking distance from Castello del Buonconsiglio and the Duomo, it is the perfect hotel if


ecomobile in trento!
free ecomobile (electric car) in trento. yahoo!...ecomobile trento italia italy free electric car adventure


Nearest places of interest:
Popular places: