Find hotels near Traunstein
Videos: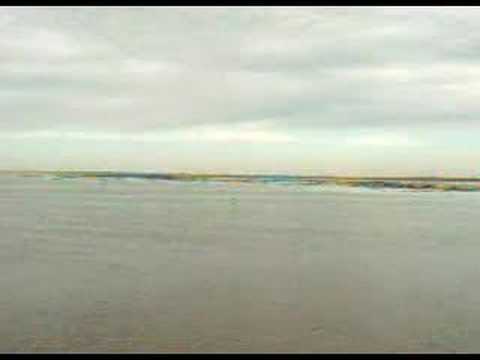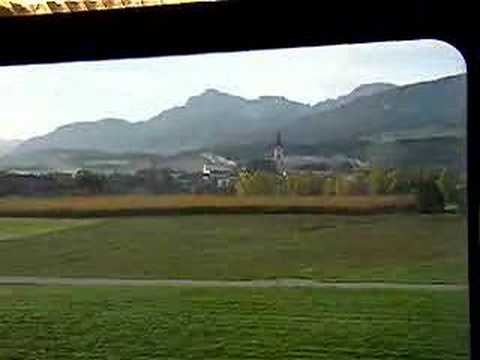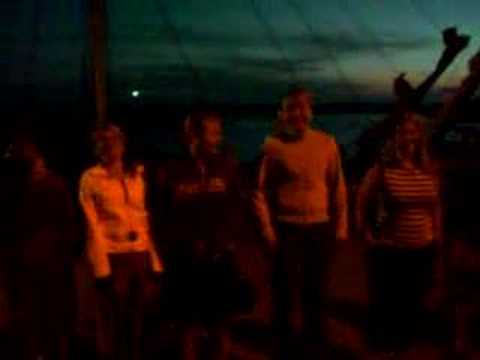 More videos
Traunstein
Interesting places in Traunstein:
Traunstein is a town in the south-eastern part of Bavaria, Germany and is the administrative center of a district by the same name. It is situated at the heart of a region called Chiemgau, approximately 11 km east of Lake Chiemsee between Munich and Salzburg, 15 km north of the Alps, and 30 km west of Salzburg. Its geographical location is 47°52'N 12°38'E. Traunstein has a population of approximately 18,000. The town's most famous inhabitant is the current Pope, Benedict XVI, who attended the priest's seminary here before moving to Munich for his university studies.
Location is derived from the great work of
WikiMapia
Top photos chosen by u all:
Not so long ago......
Made by
Faisal!
I was in Germany this weekend. Had some good time with relatives. On saturday we decided to visit one of the many Concentration Camps in Germany which were in use during WWII, near Munich, Dachau Concentration Camp Memorial Site. Everybody heard of the genocide, the WWII, persecution and terror. To have visited this camp, where up to 250 000 were prisoned and 50000 were brought to death, in most unthinkable ways for us living today, it was a undescribable experience for me. There cant be a living soul who will not be touched by such crime commited, actually not so long ago. Question I ask myself, have Man changed since that?? became a better human being? Answer to myself is, I doubt that!
Rococo-Saal
Made by
bleicher
Fascinating building in Traunstein. I don't know anything about it apart from guessing that it used to be a concert hall and I don't believe that it is still in use. What leads to a lot of questions: What's behind those curtains? Is it used for something else nowadays? And what? Any chance to get in there?? And how??? When was the last concert there? And, and, and....
ADAC Tourismuspreis 2011
Made by
Chiemgau - Bayerns LĂ€cheln
Das Siegerfoto des ADAC Tourismuspreis 2011. v.l.n.r.: Dr. August Markl (Vorsitzender ADAC SĂŒdbayern e.V.), Herbert Behlert (Vorsitzender ADAC Nordbayern e.V.), Franz Mayer (additive bike), Maria Perreiter und Wolfgang Kornfeld (Chiemgau Tourismus e.V.) sowie Angelika Nuscheler (stellv. GeschĂ€ftsfĂŒhrerin Tourismusverband MĂŒnchen-Oberbayern).
Church of Ettendorf - Georgiritt
Made by
daitoZen
Church of Ettendorf Destination of the horse pilgrimage in honour of Saint George on Easter Monday.
en.wikipedia.org/wiki/Traunstein
www.georgi-verein.de/cms/front_content.php?idcatart=131
river startrail
Made by
daitoZen
Star trails over the river Traun in Traunstein, Germany on a perfect summer night. lesson learned: it's not exactly a good idea to setup your camera on a river bank for a 2h startrail shooting. i could only use the first 3 pictures because of lens fogging...
Traunstein, Stadtplatz ...
Made by
bayernernst
INFO
Traunstein/Oberbayern
:
de.wikipedia.org/wiki/Traunstein
INFO
Chiemgau
:
de.wikipedia.org/wiki/Chiemgau
Logo Chiemgau schwarz/weiss
Made by
Chiemgau - Bayerns LĂ€cheln
Das offizielle Logo des Chiemgau Tourismus e.V. Dieses Logo darf in einer max. GrĂ¶ĂŸe von bis zu min. 25mm verwendet werden unter Beachtung der CI/CD-Vorgaben (erhĂ€ltlich beim Chiemgau Tourismus e.V., Leonrodstraße 7, 83278 Traunstein).
Turm der Kirche St. Oswald ...
Made by
bayernernst
... in Traunstein, Oberbayern, Deutschland, Germany.
INFO
Traunstein/Oberbayern:
de.wikipedia.org/wiki/Traunstein
Traunstein in early morning light, BW
Made by
springm / Markus Spring
The conversion to b&w unfortunately created some artefacts in the sky which I tuned down by blurring the sky a bit. Lesson to learn: Never shoot jpg if you want to massage the image.
Eine Welt fĂŒr Lia in Traunstein
Made by
FOAFknowsAlice
This picture was taken in Traunstein in subdivision Bayern This photo is taken on Tuesday, March 25, 2008 3:10:35 PM and context-tagged with
IYOUIT
.
Commuting train
Made by
springm / Markus Spring
see also
markus-spring.info/wp/2009/10/commuting-train-and-wallpap...
Supermoto-Jugend
Made by
fotoimpressionen.org
www.fotoimpressionen.org
www.rennfotos.com
Hecienda Mexicana
Made by
portablemojo
my first Mexican while here....and 'no, they didn't have Dos Equis' LMAO germany=beer snobs - Taken at 12:45 PM on August 12, 2009 - uploaded by ShoZu
Rococo Saal - Inside
Made by
bleicher
Traunstein. I wondered what it might look like inside this building: And this is the view, when you are approaching Rococo Saal....
Thomahof
Made by
Francesca Brizzi
This photo is taken on Monday, March 24, 2008 4:42:14 PM and context-tagged with
IYOUIT
.
First think then Klick/14sec freehand error
Made by
Alex Schraufstetter Photographer
This was the first result of my moon-series. If i had thought first, i had known, that i CANÂŽT shot this freehand, fool!
Blitzableiter 1995
Made by
Isar-Bella
@Klinikum Traunstein. Trrrmmerfraktur, nachdem ich beim Motorrad fahren (Yamaha Diversion 600) einen Baum kuesste ...
Sylvenstein
Made by
Faisal!
Sylvenstein - Border Germany and Austria, beautiful place, it was a rainy grey day. But thank God for Postprocessing
Toyota billboard (10x optical zoom)
Made by
m@ness
a toyota billboard in traunstein, bavaria shot this photo with my fuji finepix s5800 and 10x optical zoom
628 570-4, Traunstein.
Made by
Kijfhoek Rbf
De 628 570-4 staat op 29-6-2011 gereed voor vertrek als een RB-trein naar Waging am See te Traunstein.
Videos:

kljb traunstein segeln 2
Ein Rundblick um die Iselmar bei Ebbe am Montag....klj


entre traunstein e salzburg
pequeno trecho de um percurso diario...traunstein teisendorf


kljb traunstein segeln 1
Segelfreizeit der KLJB Traunstein. Lustiges kennenlernen am ersten Tag....kljb segeln


Salzkammergut 2007
Liebstattsonntag...ircoderoma salzkammergut salzburg austria österreich oberösterreich gmunden traun traunsee traunstein rakousko


austria, gmunden, LOLU
lake traun, traunsee, traunstein, gmunden...austria gmunden LOLU dv20 da20 fluglehrer katana


AÖ, TS & M
auch anders sein, ohne Phil und mich :-P...Altötting Neuötting MĂŒnchen Traunstein Burghausen Alzgern Bayern September Zu Hause Urlaub Bahn Photo Bilder Wetter


Hochfelln September 2007
Höhe von 1.674 Metern ĂŒber dem Meeresspiegel. Er liegt bei Bergen im oberbayerischen Landkreis Traunstein. Ein benachbarter Berg ist der Hochgern. Der Gipfel kann zu Fuß erklommen


austria, gmunden, LOLU
approaching gmunden from the south, traunsee, traunstein...austria gmunden LOLU dv20 da20 katana


Kloster Seeon am Chiemsee
Seeon) was a Benedictine monastery in the municipality of Seeon-Seebruck in the rural district of Traunstein in Bavaria, Germany....Seeon Chiemsee


Nearest places of interest:
Popular places: