Videos: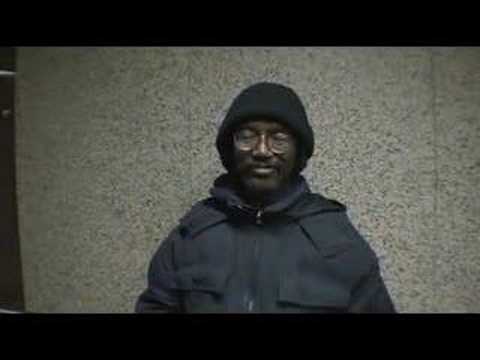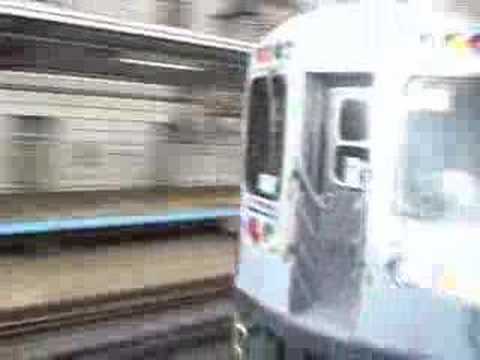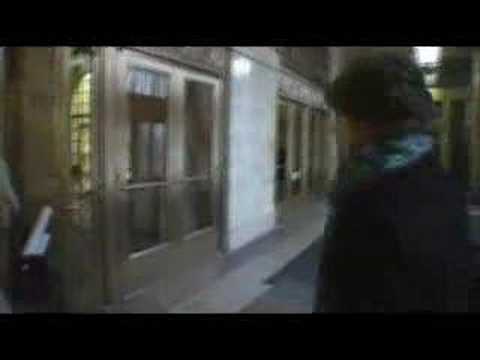 More videos
Chicago Loop
Interesting places in Chicago Loop:
The Loop is what locals call the historical center of downtown Chicago. It is the second largest downtown business district in the United States, after Midtown Manhattan. Bounded on the west and north by the Chicago River, on the east by Lake Michigan, and on the south by Roosevelt Road, the lack of space shaped an architectural style dominated by high-rises (...)
Location is derived from the great work of
WikiMapia
Top photos chosen by u all:
Chicago CTA Quincy train station
Made by
spudart
The friendliest Chicago CTA train station in Chicago. That's the award that the Quincy loop station got tonight as I was photographing. I had a total of five different groups of people talk to me while I was photographing. Tripod set up, I shoot long exposures. Lots of long exposures, about 111 that night. Normally people don't approach me all that much. Maybe one person a night, if that. But while shooting at Quincy, it was, let's talk to the photographer night. Which is fine with me. I like company while shooting. First guy was the normal security guard asking me what I was doing. The past couple weeks all the security guards have asked me the same question, are you working with a company? There must be some security newsletter that is telling them to ask this. But he was friendly and nice. Second guy was an older dude. He asked what I was doing. I explained to him I'm photographing all the loop stations at dusk to capture all the range of colors. He was convinced that I work for the CTA, because he couldn't understand that I would just do this on my own. Kinda funny. Third was a group of tourists asking how to get to Willis Tower, which is just one block away. I got a kick out how how they correctly called it Willis Tower instead of Sears Tower. Fourth was an interesting one. I was shooting the staircases, and this car pulls up with its headlights right next to the stairs. I waited it out thinking that he was picking someone up. I didn't actually mind, because part of the aesthetics of these photos are all the different types of lights and colors of lights. His car just gave an additional set of lights. Plus, I like how headlights illuminate the street. I was just trying to avoid moving cars, so i wouldn't have the horizontal lines. I finished up that particular angle and moved down a side street to get a better angle of the stationhouse. It was a quiet side street (for the loop), so I just set up right in the middle of the street. While I'm shooting, the same car comes down the street. I move my tripod and the car pulls up next to me. Ends up he was a wedding photographer. So it was cool to share photo experiences with him. I gave him my flickr address, so Rick if you are reading this, HI! Fifth person approached me when I was on the stairs shooting. She asked for directions to Union Station (just a few blocks away). Therefore, Quincy wins the award for friendliest CTA train station in Chicago for that night. Now for this photo. There are several things I like about this photo: -- Three staircases are featured -- The purple light on top of the stairs roof -- The green light on the stairs -- The roadblock pillars give a nice rhythm leading into the stairs, and flowing around to the right of the stairs. -- The light blue sky -- The sewer cap at the bottom of the photo -- The structure of the L This photo is a continuation of my project to photograph . Hi-res print available at
www.deviantart.com/print/20066035
Rectifying Revolution
Made by
Viewminder
The reasons for wanting revolution are many. I think foremost is the perceived lack of opportunity. Any society that has an unemployment rate for a prolonged period of greater than 25% WILL undergo revolution. It's a historical fact. Our government is covering up the real unemployment numbers. They're also not addressing the crisis of 'underemployment.' People who have consumed all of their unemployment benefits and are off the rolls aren't even counted as unemployed. Without opportunity the young will grow restless. They're already resenting that they've got less opportunity than their parents did. As a society we face growing property crime, violence, increased addiction rates and ultimately revolution. I'd love to see a peaceful, completely non-violent revolution take place... one that respects the 'democratic' customs and traditions of our republic. What I see on the street though is a population that's disenfranchised from those traditions... they voted for a guy who promised a lot... and delivered little. They voted for 'hope and change' and they were given the 'status quo.' That's why they've begun taking to the streets. It doesn't matter which party you might be affiliated with. They're all self serving megalomanics who get off on their power and the use of the public's treasure. I'll correct myself... there are a few decent politicians. They don't last long in the 'snake pit' though. If I had my way they'd all go. We'd either come up with a new way or just shitcan them all. They're the ones tearing this country apart. They create oppositions where none exist to become 'great protectors' where there was no threat. They've sold our children and our grandchildren into slavery and we let them. We let them do what they've done to the republic. Because we were too busy maxin' out our credit cards, buyin' McMansions, plasma screen tv's and cheap imported consumer goods... back when the banks were our buddies and gave anyone piles of dough because the government guaranteed the loans. We let the 'Trojan Horse' in ourselves. Only it wasn't a horse at all. It was a shipping container. Now we realize that the piper's gotta get paid. Things are gonna get crazy. They always do when resources are diminishing. If we don't find something to pull us all together... something's gonna find a way to tear us all apart. Faces on the street Chicago 10.12.11 35mm 1.8 SOOC
Chicago "L" Harold Washington Library-State/Van Buren CTA station
Made by
spudart
The giant Harold Washington lamps reaches out to the entrance of the train entrance. I was originally looking to frame the lamps and the entrance together, but I ended up getting a little more bonus. The library book return box is realy close to the entrance stairs. From this angle, it almost looks like the box and garbage can are blocking the stairs. They were originally an annoyance as I was trying to position myself to get them out of the composition. But I rather like how they function in the lower right. The book returns functions as a reminder that this photo is indeed right by the library. Speaking of the library, Harold Washington Library's giant lamps are featured on the left of the photo. (designed by architect Hammond, Beeby and Babka) Their giant swooping structure is really rather cool. They also get nicely framed by the horizontal structure of the train station behind it. The stair cases have an unsual blueish glow. I'm not really quite sure where that came from. The same with the green glow on the side of the station. Such are the amazing surprises from HDR developing. 311 South Wacker shines brightly in the sunsetting misting sky background. Overall, I'm pleased with the HDR processing on this photo. Some of my previous HDR photos were way too HDR-y with that fake saturated look. This particular photo has a deeper rich look. This photo is a continuation of my project to photograph . Hi-resolution print available at
www.deviantart.com/print/20001306
311/365: The Red Line
Made by
pixelmama
Project 365 Sunday • November 7, 2010
I had an awesome time in the city with Jackie yesterday! She wanted to take me on the El Train. So we boarded the Red Line at Lake Street and disembarked at the Addison stop. Oh hey! There's Wrigley Field and Harry Caray's Tavern! She took me to a quaint restaurant she had discovered with her new school chums: The Cozy Noodle. What a fun little hole in the wall diner! The Crispy Pad Thai was sinfully delicious. Jackie said, Mom, you HAVE to go use the restroom ... and take your camera! Just please; don't KNOCK anything off the wall in there! Strange request, right? So I went ... and to my total amazement; the walls were plastered with PEZ dispensers! Take a little peek at the image in the comments! The room was not much larger than a phone booth so her warning made sense! So today's fun image has the worm crawling around on the El Train Platform (funny looks you say? not in Chicago)! Loved her orange Converse against the brilliant cyan and yellow border of the platform. The lighting was horrendous so all the highlights were blown but with some SLIDER magic, I recovered the highlights and brought out some wild urban color! And finally, we have some Bokeh People huddled in the background!! Happy Slider Sunday! Happy Worms-Eye View Sunday! Happy Bokeh People Any Day of the Week!
*This would also make a perfect Cliche Saturday too with the Converse!!
Chicago | Inland Steel Building | East
Made by
planckstudios
503CW + 50mm Distagon
F11, 4 exposures (4s, 1s, 1/4, 1/125) Scanned at 4000dpi BW version, details and prints available at
planckstudios.com/photos/2006/nov/20/inland-steel-building/
. The Inland Steel building, located at 30 W. Monroe Street in Chicago, is one of the defining commercial high-rises of the post-World War II era of modern architecture. It was built in the years 1956-1957. The use of brushed stainless steel cladding reflects the corporation that commissioned the building as its headquarters. The placement of all structural columns on the building's perimeter - and the consolidation of elevators and other service functions in a separate tower - allowed for a highly flexible interior floor layout with no interior columns. This design is a good example of the widely held principle of the era, form follows function. It was the first skyscraper to be built in the Chicago Loop following the Great Depression of the 1930s. Its principal designers were Bruce Graham and Walter Netsch of the Skidmore, Owings & Merrill architecture firm.
Wikipedia
Chicago Olympics 2016 bid poster IV
Made by
spudart
On Monroe Street between Clark and LaSalle Street stands an Chicago Olympic bid poster featuring a man in a wheelchair playing basketball. High-resolution print of this photograph is at:
www.deviantart.com/print/752412
- - - - - - - - - - - - - - - - - - - - - About the posters: Chicago is making a bid to host the Olympics in 2016. Billboards and posters went up in the Loop area of downtown Chicago the weekend before the U.S. Olympic Committee came to visit Chicago to evaluate Chicago's venues and plans for the 2016 Summer Olympic Games. The posters say, Stir the Soul. Stir the Soul comes from the famous Daniel Burnham quote, Make no little plans; they have no magic to stir men's blood and probably themselves will not be realized. Make big plans; aim high in hope and work, remembering that a noble, logical diagram once recorded will not die, but long after we are gone be a living thing, asserting itself with ever-growing insistence. -Daniel Burnham, 1910 - - - - - - - - - - - - - - - - - - - - - Thanks to my twin brother,
Erik
, for instant messaging his idea to me that I shoot these posters.
Chicago Olympics 2016 bid poster II
Made by
spudart
This poster appears in the financial district of downtown Chicago. Specifically on LaSalle Street between Munroe and Adams Street. High-resolution print of this photograph available at:
www.deviantart.com/print/743497
- - - - - - - - - - - - - - - - - - - - - About the posters: Chicago is making a bid to host the Olympics in 2016. Billboards and posters went up in the Loop area of downtown Chicago the weekend before the U.S. Olympic Committee came to visit Chicago to evaluate Chicago's venues and plans for the 2016 Summer Olympic Games. The posters say, Stir the Soul. Stir the Soul comes from the famous Daniel Burnham quote, Make no little plans; they have no magic to stir men's blood and probably themselves will not be realized. Make big plans; aim high in hope and work, remembering that a noble, logical diagram once recorded will not die, but long after we are gone be a living thing, asserting itself with ever-growing insistence. -Daniel Burnham, 1910 - - - - - - - - - - - - - - - - - - - - - Thanks to my twin brother,
Erik
, for instant messaging his idea with me that I shoot these posters.
Of the People By the People Screw the People
Made by
Viewminder
Of course it should. But it really seems that our government's agenda is to benefit itself. The 'beast' has grown too big. It's become a burden. This woman's got a degree in economics. We had an interesting conversation today. Both of us agree that there's only two options... increased production... or a growing population struggling for a share of dwindling resources. The former would be preferred... the latter would be disasterous. In my opinion the government needs to get out of the way. The American people are motivated and industrious. Without the heavy hand of government and it's burden holding them back... the people of this country would become prosperous once again. The answer... again it's only my opinion... lays in small business. Small business and the middle class exist in the same realm. It's no surprise to me that both are fighting for survival right now. The youth of this nation would serve themselves well to learn more about the theories of economics. Their knowledge of those fundamentals will determine their future.
Everything to Lose
Chicago Theatre marquee in black and white, shot with holga 135
Made by
spudart
I'm trying film! Normally all of my HDR shots are done with a Nikon D80, but this photo is one of my first experiments with a film camera. Yes. FILM. Camera: Holga 135 plastic toy camera. Film: 200 ISO cheap Walgreens film. Technique: 3 exposures. I first shot the scene with my D80 to determine the shutter speed settings. To achieve these settings, I emulated the settings on the Holga by shooting with f8 priority and ISO at 200. The shutter speeds were 1/13th, 1/4 and 1.1 seconds. So that's about what I shot with the Holga. The Holga has no control to set the shutter speed, so I set it on bulb and just held the shutter down by hand for each exposure. I shot a whole roll by doing this technique. This is the best shot of the bunch. If you want to see the individual exposures head on over to my special webpage where I posted the entire first role for a contest that dared photographers to buy a camera for under $50.
www.spudart.org/etc/holga-vs-d80/
High-resolution print available at:
www.deviantart.com/print/4191166/
Corkscrew turns
Made by
The New No. 2
The stairs in the Rookery provide wonderful, detailed ironwork combined with the magical interplay of light created by the buildings central light well and numerous windows at every turn. The building was constructed with fixtures for both gas and electric lighting, but both were quite dim. Before modern lighting really took hold shortly before World War 2, speculative builders knew that the brighter the room the more they could charge for rent. The amount of light falls off dramatically as you move farther away from windows so designers like Burnham and Root sacrificed huge amounts of floor space in the middle of their buildings to light wells which effectively doubled the amount of light on each floor, and which more than doubled the rent in the office space. Incidentally this is why a corner office was coveted - it had more light than any other spot in the building. Featured on
Chicagoist.
Dark nights
Made by
kern.justin
View Large on Black at
www.thewindypixel.com!
Thanks for all your wonderful comments the last few days - I'm on my way to your stream to see what you've been up to! The summer of 2008's The Dark Knight transformed Chicago's skyline into the brooding Gotham City. The previous Batman Begins also used Chicago, but the city's role was far more minor in that earlier film. It was a good choice by the filmmakers; Chicago's skyline is dramatic and well-known but not nearly so well-known as New York's. I noticed that most images of the city avoided focusing on those buildings that are instantly identifiable as Chicago – the Hancock and the Willis Tower. The result was a dramatic and dark series of city sequences. Sometimes that same character comes out while we are shooting for tWp, especially at night. This was shot not far from where the joker's semi was flipped end over end on LaSalle street.
Chicago's Two Tallest Towers
Made by
Storm Crypt
On , Aug. 30, 2008 _____________________________________________________ After so many years, the Sears Tower in Chicago, will finally meet its match -- and quite close to it literally. The building under construction to the left is the
Trump Tower
, soon to be one of the tallest in Chicago and the rest of the American continent. Upon completion, the The Trump Tower will also surpass the 400 meter mark, but slightly shorter than that of the Sears Tower. The Chicago Spire, which has also started construction, will soon top out these two towers, and will be the tallest in North America. Shot taken early evening from the John Hancock Center observatory.
Chicago, Illinois
_________________________________________________________________
Thanks to
rainer w.
for pointing it out.
__________________________________________________________________
believe what you want
Made by
mr.blue.sky
chicago, il // Something about yesterday felt fuzzy to me when i left work. I couldn't put my finger on it, but the journey from the office to the train felt more like a dream than reality. I'd been having trouble placing my finger on what was real and what wasn't since this weekend. I chose not to think too deeply into it. On the train platform there are these large bins at either end of each platform. If you're from chicago you've probably seen them before. They're filled with sand for the winter. Anyway...i like to lay back on these things when i'm waiting for the train. Most days i look up and see nothing but the sky above me, but on this particular day when my head was all fuzzy and my body felt so light i could have floated right up into the air, this is what i saw. A plane...moving very slowly, hovering just above the building top making no sound whatsoever. imagine that.
Vibrant
Made by
Rick Armacost
These flowers were in the shadows. The first few shots were with a flash and then without. Still wasn't satifisfied so I pulled out my grey card and this was the result. I love that grey card. For those wondering what a grey card is...A grey card is a card that contains a grey area which is spectrally neutral. That is, it contains equal amounts of red, green and blue color. A spectrally neutral reference your camera (or your post-processing software) uses to achieve correct colors. This is mainly used when in odd lighting situations (mix of florescent and tungsten is a classic example) produce incorrect colors. Most cameras have choices of switching the WB, but sometimes the default choices just don't give you the result you desire so this is when a grey card is helpful. DSC_3714
JRTC in HDR
Made by
setholiver1
you are looking up at the incredible atrium of the James R. Thompson Center in the heart of downtown Chicago....the JRTC is 1.2 million square feet of spectacular space of commerce, culture and offices under gleaming glass....it was my first time yesterday to go into this buliding and it was breathtaking for me...one needs to see the whole space in person to really appreciate how incredible this piece of brlliant architecture really is....this building is in the North Loop and is located in the corner of Clark St. and Randolph....the building was completed in 1985 and is a glass enclosed steel structure with a curving, sloping facade...it has 17 above ground floors and 2 below ground levels....this building was designed by Helmut Jahn and cost $89 million to build....pls.
i'm new here
Made by
mr._martini
view large here
view on twitter
I did not become someone different I did not want to be But I'm new here Will you show me around No matter how far wrong you've gone You can always tournaround Met a woman in a bar Told her I was hard to get to know And near impossible to forget She said i had an ego on me The size of Texas Well I'm new here and I forget Does that mean big or small Turnaround turnaround turnaround And I'm shedding plates like a snake And it may be crazy but I'm the closest thing I have To a voice of reason Turnaround turnaround turnaround And you may come full circle and be new here again Gil Scott-Heron
White Dress
Made by
freemysoul
Feel how the wind blows, December despair Bring me a ribbon to tie up my hair I'll be your bride, go where you go All of my life, you'll be my beau Kiss me and I might Put on the white dress If you'll take me dancing tonight The night's in your face, sky's in your eyes The day's in my arms when you're by my side Whenever you're weary, I'll sing you a song Whenever you're lonely, I'll show you, you're wrong Kiss me and I might Put on the white dress If you'll take me dancing tonight Come from the window, let's climb the stairs All of my sorrows are none of your cares While life is in us, let's love all we can I'll be your woman if you'll be my man Kiss me and I might Put on the white dress If you'll take me dancing tonight
Fairport Convention White Dress
Postal
Made by
The New No. 2
This is a different version of the same photo I posted before. I think I like this better because you can see the relationship between the post office and the surrounding buildings more clearly. You can see the contrast between the sleek, modern, minimalist Post Office and the classical, more ornate , and heavier structures to the north and west (and down the street you can see the Sears Tower peeking in between the buildings). Additionally I like the contrast in colors. The nasty mercury vapor lights have actually helped make a shot better looking for once as the interior lighting takes on a bluish tone. I am interested to see which version people prefer.
Click here to see the large size.
.7 seconds
Made by
Βrandon
Photo for September 9, 2011. Day 252. .7 seconds and he's walking along Madison Street with his eyes closed thinking about bills and the bowling league and if he should change dry-cleaners and if he left the garage door open. .7 seconds and she's late for lunch with her best friend from from college. .7 seconds before her phone rings and she looks down to reach into her purse. .7 seconds before he apologizes and she laughs and he picks up her phone. .7 seconds before she decides he's awkward and cute and how it was funny the way he said ouch. .7 seconds before he notices how her nose wrinkles when she smiles and how her hair shines even when it's cloudy out. .7 seconds before they realize they're going to spend the rest of their lives together.
The Great Clock
Made by
StGrundy
Marshall Field's Great Clock
Chicago, Illinois The Great Clock was installed on Marshall Field's State Street Store on November 26, 1897. Marshall Field envisioned his great clock as a beacon that could be seen for miles and attract crowds to his store which he saw as a meeting place. Norman Rockwell immortalized this famous clock when he produced a painting of the clock called
The Clock Mender
for the cover of the Saturday Evening Post on November 3, 1945. Selected for inclusion in the
Schmap guide of Chicago:
Marshall Field's and Company
Videos:

Homeless in Chicago's Loop
under the Loop. He says the Pacific Garden Mission is nasty, and predicts the Bears will lose the Super Bowl....Chicago Illinois Loop yochicago yoloop


chicago loop シカゴ ループ
chicago loop シカゴ ループ...chicago loop シカゴ ループ


Lost underground, Chicago's Loop pedway, part two
yojoe and yoval wander underground to little purpose....Chicago Illinois Loop yochicago yoloop underground pedway


Chicago Loop Line stopping at Quincy.
A quick few seconds of the Chicago Loop line ending at Quincy All thanks to the CTA....Chicago Loop Line CTA Subway Underground Train Transport Illinois


Chicago's Loop pedway, part one
Lake and walk underground to the great atrium of the Thompson Center / State of Illinois building...jchicago Illinois loop pedway yochicago Thompson Center State underground


Motor Row Lofts, South Loop, Chicago, Part two
of the redevelopment of 3 loft buildings in Chicago's Motor Row Landmark District....Chicago Illinois neighborhood South Loop Motor Row Lofts real estate condos yochicago


1 North Bishop, Madison - Bishop, West Loop, Chicago
yochicago's Mark Dalton for a tour of this townhome and its extensive roof decks....Chicago Illinois neighborhood West Loop Madison Bishop real estate townhome yochicago


1224 W Van Buren Lofts, West Loop, Chicago
properties' Peter Boland gives yochicago's Mark Dalton an overview of the project....Chicago Illinois neighborhood West Loop Van Buren lofts condos real estate yochicago


Loop in Chicago, IL
The train at the loop in Chicago...loop chicago train


Artopolis Bakery, Cafe & Agora, Chicago's West Loop
flaky dough filled with things such as spinach, feta and ham) and entrees....Chicago Illinois neighborhood West Loop Artopolis bakery cafe agora yochicago


High-rise at 1349 Wabash, South Loop, Chicago
and into the South Loop. Wong outlines his competitive strategy: fewer amenities = lower prices and assessments....Chicago Illinois neighborhood South Loop high-rise


Prairie Pointe, South Loop, Chicago
Museum Park and the existing building at the site of X/O Condominiums....Chicago Illinois neighborhood South Loop Prairie Pointe real estate condos yochicago


Motor Row Lofts, South Loop, Chicago, Part one
of the redevelopment of 3 loft buildings in Chicago's Motor Row Landmark District....Chicago Illinois neighborhood South Loop Motor Row Lofts real estate condos yochicago


A Chicago 'L' Train in "The Loop"
(elevated) trains in "The Loop" on a warm day in February 2006....Chicago Transit Authority Loop CTA downtown train elevated 'L'


Ouest Boutique, Chicago's West Loop
is moving in ... It's fun to be one of the first."...Chicago Illinois neighborhood West Loop Ouest Boutique Kelly Bry yochicago


Chicago's South Loop - a forest of cranes and billboards
the South Loop beggars imagination. yochicago's Barry Pearce takes a look at what's happening in this first part of a two-part video....Chicago Illinois


Chicago South Loop: Roosevelt & Canal
June 30, 2007 (Saturday) Chicago, IL...chicago south loop roosevelt canal road street metra train tracks cars


Chicago at the Loop - War Protest
Protests went on around the country. This one is in Chicago Illinois. Oct 27 2007...War protest grassroot action NWO freepress Loop Illinois Chicago


Another Chicago 'L' Train in "The Loop"
Loop" on a warm day in February 2006. This is a favorite one-shot video. The flow of the train, traffic and people make Chicago


Nearest places of interest:
Popular places: