Videos: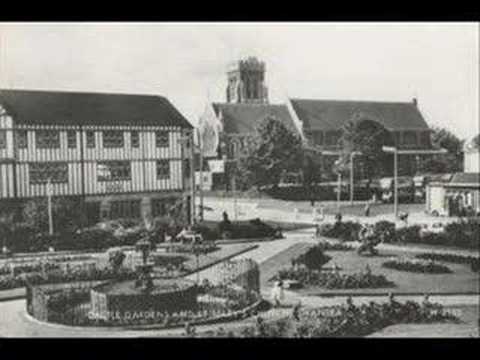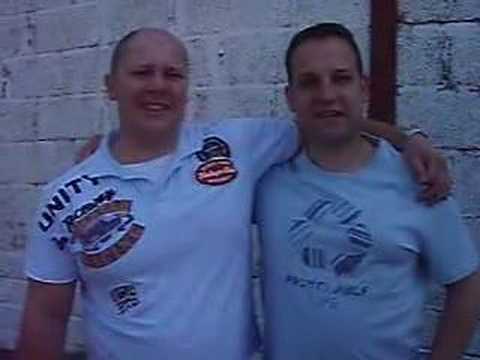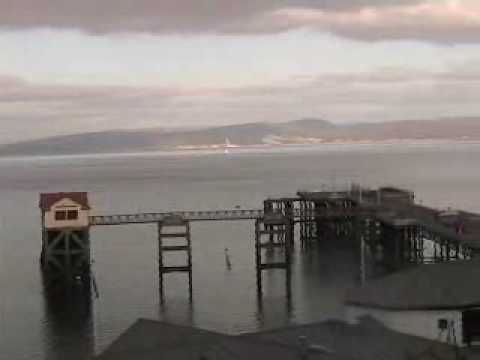 More videos
Swansea
Interesting places in Swansea:
Swansea (Welsh: Abertawe, "mouth of the Tawe") is a city in Wales and a Welsh County. The city of Swansea is situated on the South Wales coast immediately to the east of the Gower Peninsula and is the second largest city in Wales. It grew to its present importance during the eighteenth and nineteenth centuries, becoming a centre of heavy industry. However, it did not enjoy the same degree of immigration as Cardiff and the eastern Welsh valleys.
Landmarks
Swansea Castle . The ruins of this 13th century castle are located in the city center. While the remains are not substantial enough to warrant a special visit, the contrast of the battlements against the more contemporary architecture of its surroundings does provide an interesting backdrop for souvenir photographs of Swansea city center - the building is flood lit at night.
The Guildhall. This elegant building of white Portland stone has graced the city center's western approach since 1934. The main building only houses administrative offices and is of no interest to the casual visitor. However, Sir Frank Brangwyn's murals (originally intended for the House of Lords, but considered too frivolous) that grace the interior of the Brangwyn Hall are definitely worth viewing. The Brangwyn Hall is located on the sea-facing side of the building and functions as the city's main concert and reception hall.
Dylan Thomas' Childhood Home, 5 Cwmdonkin Drive, Uplands . Currently under renovation.
Oystermouth Castle, Mumbles. . The original castle was founded in the early 12th century by William de Londres of Ogmore and was constructed of ringwork and bailey. In the 13th century, the castle was the principle residence of the de Braoses, the lords of Gower (their other main residence was Swansea Castle), and most of the structure remaining today originates from this period. King Edward 1 is recorded to have visited the castle in December 1284. The present day remains are well preserved and the battlements offer commanding views over Swansea Bay. There is a small entry fee.
Historical buildings. Much of Swansea city center was destroyed in war time bombing. Still, there are large pockets of the historic center that did survive, and these have painstakingly been restored in recent times. Some of the best examples of Georgian and Victorian architecture can be found on Wind Street (pronounced ), with Salubrious Passage (linking Wind Street with Princess Way) being almost exclusively Georgian - though the accolade for oldest buildings in that area goes to Swansea Castle and the Cross Keys (inn), which are respectively relics of the 13th and 14th centuries. At the bottom end of Wind Street and across the main thoroughfare leading from the M4 into Swansea are several lovely Georgian terraces, with Somerset Place and Cambrian Place perhaps being the most stylish. The Dylan Thomas center on Somerset Place also represents a fine example of Doric style Georgian architecture, and the area (which leads onto the marina) also has an impressive mixture of Victorian and Edwardian buildings, such as the colonnaded neo-classical style Swansea Museum (1841) and Morgan's Hotel (1903). Across town, Alexandra Road offers some fine examples of baroque revival Edwardian architecture, with the Glynn Vivian Art Gallery acting as the focal point. British visitors may immediately recognize some of Swansea's historic streets as they have featured in the popular TV series Dr. Who.
.
Museums and Galleries
the National Waterfront Museum, Maritime Quarter. Tel: 638-950 . Housed in an iconic building clad in Welsh slate, the National Waterfront Museum represents an exciting and innovative way to explore the development of the industrial revolution - through the eyes of the people whose lives it touched and transformed. The toil, the achievements, the defeats and the joys are revealed through the museum's creative exhibitions. Children will particularly enjoy the working machinery. There are also cafes and gift shops overlooking the marina. This is one of the 's most imaginative exhibition spaces and must-see destinations. Open daily 10AM-5PM. Admission is free.
the Dylan Thomas Centre, Somerset Place, Marina. Tel: 463-980 . This spendid example of early 19th century Doric style architecture served as Swansea Guildhall for over 100 years. It became the Dylan Thomas Center in 1995 when it was refurbished in commemoration of Swansea hosting the 1995 UK Year of Literature and Writing, and was opened by former US President Jimmy Carter. The center is dedicated to the works of Swansea's greatest literary son, and in addition to a theater, exhibition and events hall, the center also has a second hand book store and gift shop. The local cuisine served in the second floor restaurant is highly recommended. Open Tues-Sun, 9AM-10PM. Admission free.
the Glyn Vivian Art Gallery, Alexandra Road. Tel: 516-900 . The gallery housed in a baroque revival Edwardian building has permanent exhibits of paintings by local artists and a good collection of Swansea china. In addition, it frequently hosts exhibitions of national and international works of art. Open: Tues-Sun 9AM-5PM. Admission free.
Swansea Museum, Victoria Road, Maritime Quarter. Tel: . This grade two, neo-classic building was Wales' first museum, and displays artifacts as diverse as Swansea china and an Egyptian mummy. The museum gift shop sells good quality souvenirs. Open: Tues-Sun 9AM-5PM. Admission free.
Gower Heritage Centre, Parkmill, Gower. Tel: 371-206 . A rural life museum based around a working water mill - gift shop and cafe on site.
the Egypt Centre, Swansea University campus (near the Taliesin Art Centre). Tel: 295-960 . One of the UK's best collections of ancient Egyptian artifacts outside London. Open Tues-Sat, 10AM-4PM, entry free.
Attic Gallery, 140 Cambrian Place, Marina. Tel: . Wales' oldest independent gallery - specializing in grass roots Welsh art. Open: Fri 10AM-5:30PM, Sat 10AM-4:30PM. Admission free
Mission Gallery, Gloucester Place, Marina. Tel: 652-016. A small independent gallery located in a converted sea-man's chapel. Open: Mon-Sun 11AM-5PM. Entrance - free.
Exposure Art Gallery, 9 College Street. Tel: . A city center gallery established by the Swansea Guild of Artists and sponsored by Air Wales. Open: Mon-Thurs 10AM–5PM, Fri & Sat 11AM–4PM. Admission free.
1940s Swansea Bay, Elba Crescent, Crymlyn Burrows (off Fabian Way - the main road linking the city center and M4 motorway) Tel: 458-864, E-mail <mail@1940sswanseabay.co.uk> . This small museum invites visitors to experience life in Swansea during the second world war and through the blitz that devastated the city center. NB: This is definitely a museum in the making, and at present the entrance fee is probably a bit steep. However, for those interested in war memorabilia, it is worth a visit and the owners are very friendly and helpful. Open: March–Oct: 10AM–5PM, Nov–Feb:10AM–4PM (Closed 24-26 December, 1st January and Mondays Oct-March). The museum offers free parking and has a gift shop and cafe.
Mellow Mango, Café Nissé, 11 Wind Street. - a gallery in a cafe. Exhibits focus on the work of local artists.
Women in Jazz, Queen's Buildings, Cambrian Place, Maritime Quarter. Tel: 456-666. E-mail: enquiries@womeninjazzswansea.org.uk . A collection of several thousand audio and visual records, photographs, periodicals, paintings, stained glass windows, stage gowns, a library and an oral history collection.
Mumbles Lifeboat Museum , located on the slip road running off Mumbles Road to Mumbles Pier (near Verdi's Cafe). This small museum is dedicated to the memory of the heroic and sometimes tragic events in the history of the Mumbles Lifeboat. Open Mon-Sat and Sun morning.
Oriel Ceri Richards Gallery, Taliesin Arts Centre, Swansea Univeristy. Tel: 295-526 Taliesin's Oriel Ceri Richards Gallery not only hosts regular touring exhibitions, but also stocks an excellent range of greetings cards as well as jewellery, ceramics and other craft items. Open Monday to Saturday
Parks and scenic sites
Mumbles . A former fishing village located at the western end of Swansea Bay - the quaint streets, a 12th century castle , fashionable boutiques and excellent restaurants make this suburb of Swansea a must-see destination. The promenade at Mumbles offers a spectacular panoramic view over Swansea Bay, and Village Lane (behind Patrick's restaurant) is a street of picture postcard fisherman's cottages.
The - the first area in Britain to be designated an "area of outstanding natural beauty" - stunning scenery that extends from sandy beaches, hidden coves and lush country-side. In addition, (including the ruins of Swansea castle) there are seven medieval castles to explore. Home to Oxwich Bay - named the most beautiful beach in the UK and one of the most beautiful in the world by Travel Magazine in 2007 .
The Maritime Quarter. An international award winning bay-side development. The swinging masts and sails of the three marinas offer a great backdrop to the theaters, museums, hotels, cafes, bars and restaurants that jostle for positions in this tight little corner off the city center. The south-side faces the sea, where there are great views over Swansea Bay and the Mumbles Head.
Plantasia, Parc Tawe. Tel: 474-555 . A chisel shaped hot house in the city center, complete with three different climate zones and exotic butterflies. Open: Tues - Sun 10AM - 5PM (closed Mondays). Admission: £1.20
.
Singleton Park. Swansea's largest park - meandering over several acres of gentle undulating hills and leads down to Swansea Bay - botanical gardens located near the Sketty end of the park, and Swansea University located at the lower end, near the sea front. The main entrance to the park is on Mumbles Road, just past the St. Helen's Stadium.
Clyne Gardens and Country Park. No doubt the gem in the crown of Swansea parks. Originally a private garden, Clyne is bursting with flora and fauna meticulously collected from across the world. It is has an internationally recognized collection of rhododendrons and azaleas which are at their spectacular best in May. The Japanese style pond, complete with willow trees and oriental bridge is a great place to relax and watch the clouds sail by. Entrance behind the Woodman pub on Mumbles Road at Blackpill.
Cwmdonkin Park, located in the Uplands. A classic Victorian park that was a favorite with Dylan Thomas, and several of his works were inspired here.
Brynmill Park. Swansea's oldest park, located in Dylan's Uplands - famous for its large swan lake.
View over the city and Swansea Bay. The best location to gain a panoramic view of the city and the full sweep of Swansea Bay is from Pant-y-Celyn Road in Townhill (near the Townhill Campus of Swansea Institute). There are bay-facing parking areas along the road that allow the stunning views to be enjoyed from the comfort of your car. The scene is especially spectacular at dusk with the sun setting over Mumbles Head. For the adventurous and those possessing cars with strong brakes, return to the city center via the 1 in 3 incline of the cobbled street of Constitution Hill.
Location is derived from the great work of
WikiMapia
Top photos chosen by u all:
View from inside the USS Massachusetts
Made by
Frank C. Grace (Trig Photography)
Battleship Massachusetts was built in Quincy, Massachusetts at the Fore River Shipyard of the Bethlehem Steel Corporation. The ship was launched on September 23, 1941 and holds the record as the heaviest ship ever launched in Quincy. Big Mamie, as her crew knew her, was delivered to the Boston Navy Yard in April 1942 and commissioned the following month. Following her shakedown period Battleship Massachusetts went into action on November 8, 1942 as part of Operation Torch, the invasion of North Africa. While cruising off the city of Casablanca, Morocco, the Battleship engaged in a gun duel with the unfinished French battleship Jean Bart, moored at a Casablanca pier. In this battle, Massachusetts fired the first American 16 projectile in anger of World War II. Five hits from Big Mamie silenced the enemy battleship, and other 16 shells from Battleship Massachusetts helped sink two destroyers, two merchant ships, a floating dry-dock, and heavily damaged buildings and docks in Casablanca.
American Printing Company
Made by
Marcfoto
circa 1910, Fall River, Massachusetts. The largest cloth printing company, employing 6,000 people, and printing over 100,000 pieces per week. The cloth producing portion of the company was referred to as the Iron Works Division referring to the business founded by the Bordens in the early 1800s. After shutting down in the 1934, the facility was taken over by Firestone Rubber Company in 1937, employing 2,600 people until a disasterous fire in October 1941, just weeks before Pearl Harbor destroyed the 1868 tower building, along with the two large mills in the foreground, and 30,000 tons of raw rubber, a key stockpile for the U.S. Government. Another huge fire in 1974 destroyed the 1892 tower building (next to the tall smokestack). The Fall River Line Pier appears on the left.
USS Massachusetts
Made by
Paul Keleher
USS Massachusetts (BB-59)
, known as Big Mamie to her crewmembers during World War II, was a battleship of the second South Dakota-class. She was the seventh ship of the United States Navy to be named in honor of the sixth state. Her keel was laid down 20 July 1939 at the Fore River Shipyard of Quincy, Massachusetts. She was launched on 23 September 1941 and commissioned on 12 May 1942 at Boston, Massachusetts, with Captain Francis E.M. Whiting in command. The ship, which saw action throughout World War II, is believed to have fired the U.S. Navy's first and last 16-inch shells of the war. BB-59 is currently a museum ship, the focal point of Battleship Cove at Fall River, Massachusetts.
Smokestack Skyline
Made by
Marcfoto
The historic textile mill city of Fall River, Massachusetts, as seen from across Mount Hope Bay at Brayton Point in Somerset. The inspiration for this shot came from A. Sergeev, who shot many scenes of Fall River during his time here a few years ago. It was probably his photo collection more than anything that finally led me to buy my first DSLR in 2005. See his version (next time I will take a couple steps right so I can get that additional stack).
www.asergeev.com/pictures/archives/compress/2004/384/16.htm
Fall River Railroad Trench
Made by
Marcfoto
The Fall River Branch Railroad was built in 1845 with a connection to the New Bedford and Taunton Railroad. This line later became part of the Old Colony Railroad with a direct connection to Boston and also to Newport, as well as to New York City via the famous Fall River Line. The high retaining walls and the arched Central Street roadway crossing were built in 1904. Today this portion of the line still receives occasional freight traffic to the nearby Borden-Remington Chemical Company and is part of CSX. The viaduct on the left is part of Route 79, which connects I-195 with Somerset and Taunton.
The Falls of Fall River
Made by
Marcfoto
The Quequechan River drops about 130 feet in roughly 1/4 mile on it's route through the center of the city. Meaning Place of Falling Water in native language, the series of short falls gave birth to the textile mill industry in the early 1800s. Today, after being re-routed in the 1960s for construction of Interstate Highway 195, only two sections of the falls daylight, on either side of the last two remaining mills built over the river, the Metacomet Mill (1847) and the American Printing Company Mill No. 7 (1906). Added to the National Register of Historic Places in 1983 (#83000617).
South End View
Made by
Marcfoto
St. Anne's Church dominates the Fall River skyline in the south end, as seen from across Mount Hope Bay at Brayton Point in Somerset, Massachusetts. Borden Flats Lighthouse lies in between. The inspiration for this shot came from A. Sergeev, who shot many scenes of Fall River during his time here a few years ago. It was probably his photo collection more than anything that finally led me to buy my first DSLR in 2005. His version:
www.asergeev.com/pictures/archives/compress/2004/384/17.htm
37-365 6Feb2011 Underneath
Made by
K-O-M
I set out walking the neighborhood looking for an underneath shot. I took what I thought was a nice image of the sunlight under the docks in the river. On my way back home I stopped at my scenic location and scared a Great Blue Heron that was fishing nearby. I took up a post balancing my elbows on the guardrailing to steady my camera and waited while it made it's way back towards me. The area was back light so I didn't get as much color and detail as I might have liked. But here is my image of catcing what is underneath for dinner. At least I am learning about lighting-lol.
Battleship Cove
Made by
Marcfoto
Fall River, Massachusetts; the largest collection WWII Naval ships in the country. It contains the USS Massachusetts battleship, the USS Joseph P. Kennedy destroyer, the USS Lionfish submarine, PT-617 and PT-796, all which have been designated National Historic Landmarks. The collection also contains Hiddensee, a cold-war era East German missle corvette built in the Soviet Union. The Charles M. Braga Bridge (named for the first man from Fall River to die in WWII) is on the left along with the restored 1925 vintage Lincoln Park carousel and Heritage State Park is on the right.
Bristol County Superior Courthouse, Fall River, MA (1889)
Made by
Marcfoto
Fall River, Massachusetts; built in 1889. Bristol County Massachusetts has three superior courthouses located in Taunton, New Bedford and Fall River. This building was designed by Robert H. Slack, in the Richardsonian Romanesque Style using Maine Granite. (National Register of Historic Places, added 1983 - Building - #83000638). View along North Main Street, with Registry of Deeds (1910's) addition in background, left. A very ugly elevator shaft was recently added to the front of the registry to comply with accessibilty laws, as was the ramp on the right of the photo.
Under the Braga Bridge
Made by
Marcfoto
1962 vs. 2009. View of the Braga Bridge, Fall River, Massachusetts from the Davol Street railroad overpass. My father took the original photo. The Route 79 double-decker viaduct was built later. At 5,780 feet long, the Braga Bridge is the longest bridge currently maintained by the Massachusetts Highway Department. It provides a vital link between Providence and Southeastern Massachusetts and Cape Cod. (The Tobin Bridge in Boston is longer, but it maintained by MassPort). However, the Braga's main span is 40 feet longer than the Tobin.
Destroyer Joseph P. Kennedy, Jr.
Made by
Frank C. Grace (Trig Photography)
Battleship Cove Fall River, MA Destroyer Joseph P. Kennedy, Jr., known by her crew as the Joey P, was laid down April 2, 1945, by the Bethlehem Steel Company at the Fore River Shipyard in Quincy, MA. Launched on July 26, 1945, and commissioned on December 15, 1945, she was completed in only 8 months, reflective of the fast pace of shipbuilding during the last year of WWII.
www.battleshipcove.com/dd850-history.htm
114-365 24Apr2011 Triple Treasure
Made by
K-O-M
A triple treasure both for the three flowers but also for the gift of spring sunshine, the foresight of those who preserved this area for all to use and for my health to be out enjoying an Easter morning hike. A spring ephemeral, (I love that word) these little flowers appear for a few weeks each spring and are spread throughout the forest floor. Names both common and Latin in the Tags. It is reported that the corms from which they spring can be over 100 years old. Fun to imagine...
Fall River Heritage State Park
Made by
Frank C. Grace (Trig Photography)
Fall River Heritage State Park Davol St., Fall River 508 675 5759 This 8.5-acre park enjoys a spectacular location overlooking Battleship Cove, home of the World War II battleship, U.S.S. Massachusetts. The park hugs the shore of the Taunton River (Mt. Hope Bay) and offers a boardwalk, benches, groves of trees, an antique carousel, public sailing programs, and a three-acre meadow perfect for summer concerts, craft festivals and family picnics.
Longest Epitaph in US
Made by
Mr. Ducke
Today I visited Burial Place Hill in Rehoboth MA. Among the graves is this table stone honoring Lt. Governor Simeon Martin (of nearby Rhode Island) , a Revolutionary War soldier. According to Ripley's Believe it or Not , the 405 word epitaph is the longest in the US. You can read the whole thing here:
www.oldrehoboth.com/people/simeonmartin.htm
Bristol County Superior Courthouse, Fall River, MA (1889)
Made by
Marcfoto
Fall River, Massachusetts; built in 1889. Bristol County Massachusetts has three superior courthouses located in Taunton, New Bedford and Fall River. This building was designed by Robert H. Slack, in the Richardsonian Romanesque Style. (National Register of Historic Places, added 1983 - Building - #83000638). [PICNIK'D in the style of
HABS/HAER
]
Ships
Made by
rexp2
Looking down the deck of the USS Joseph P. Kennedy, Jr. (DD-850) at the USS Lionfish (SS-298), German corvette Hiddensee (formerly the Rudolf Eglehofer of the GDR), and the battleship USS Massachusetts (BB-59) as they reflect on the Taunton River at Fall River, MA. These ships make up part of the Battleship Cove museum. Photographed on Kodak Portra 400 film using a Nikon F4 and a Nikkor 18mm f/4 lens.
Dyed Reds
Made by
Marcfoto
Vintage catalog (circa 1910) description: Our Dyed Reds are the best 64x64 print cloth, dyed with a pure color, guaranteed to be absoultely fast. Our dyeing process is such that a uniformity of shade is produced rarely obtainable in this class of dyeing. We are printing this fabric with patterns in White on Red, Black on Red and Black and White on Red. Our Plain Shade of Red is particularily desirable.
Durfee House
Made by
Marcfoto
Thomas Durfee house. 1906 vs 2008. Cherry Street, Fall River, Massachusetts. Originally built around 1750 and located on North Main Street where the courthouse is now. It was moved here in the late 1800s. It is now operated as a museum house, commonly known as the Lafayette-Durfee House, after the famous French Marquis who stayed here during the Revolutionary War on his way between Newport and Boston.
Anawan Street
Made by
Marcfoto
Anawan Street, Fall River, Massachusetts. The ornate tower of the American Printing Company once stood promenently at the end of this street. After APC closed in 1937, the massive complex was occupied by Firestone Rubber Company. In October 1941 a kettle of rubber overheated and caused a massive fire. Several million dollars worth of U.S. Government's rubber supply was destroyed in the blaze.
Videos:

SWANSEA 2007
how Swansea has changed over the last few years. Is it still a Pretty Shitty City !!! Music Paul Young Everything must change...Swansea Kingsway


Call of the Wild and Swansea Are Great!
Swansea is a real party town and why they book their activity weekends with Call of the Wild in Wales, UK....Call of the Wild Swansea


Swansea City
A lovely City!...Swansea City Gower Mumbles Lovely Insitute


Allens in Swansea Tasmania
Ed & Connie traveal to Swansea, Tasmania. Our B&B, hike to Wineglass Bay, visit wineries....ednconnie Swansea Tasmania Wineglass Bay


Swansea in the past
These are pictures of Swansea in the past put to music...Pictures


Swansea Cork Ferry
On the way to Cork on the Swansea Cork ferry. Much drink taken and lots of singing....swansea cork ferry singing drinking pallaskenry Scotland the brave


Swansea Today
More pictures put to music of Swansea today...PICTURES


A flight around Gower, Swansea
A flight around Gower, Swansea...Flight Swansea Gower Wales


Soul Survivor with Elim Swansea
various years cleverly put together into a single video. Watch Elim Swansea eventually make it into the Big Top....soul survivor elim swansea momentum


Hiking (Senderismo) con Swansea University
Swansea, un paseo por la costa! The first trip with the Swansea Hiking Society, a walk by the coast and over the cliffs!...swansea


Swansea People Unite (SPU)
know your from Swansea or have lived here or if you dont have any videos just leave a comment! take care all!...swansea people unite ace


Swansea College Mis Cŵl Cymru
Swansea College Mis Cŵl Cymru...Swansea College ILT blog blogs angelo conti cps lams education wales jisc cymru kate pearce


Swansea Parade 2007
A few clips from Swansea's Parade 2007...swansea parade town x-mas kingsway college david rogers ace 87 cloud wales welsh


Firework Display at St Helens Swansea - Part 1
and Cricket ground on Oystermouth Road in Swansea. Fireworks started at 8.30pm and ended at 8.55pm....Swansea Fireworks "November 5th"


Swansea Town Site
Join Flying M Air for a trip to this remote ghost town in west central Arizona...Swansea helicopter Arizona AZ


Speak Swansea Pt 1
A guide on how to speak when in Swansea, UK...Swansea zeta


A Quick guide to the Castles of Swansea and Gower
An introduction to Swansea's and Gower's ancient castles......Gower Swansea Castles Wales


Swansea boys surfing the Basque coast May2007
A few friends and I packed our bags and headed to the Basque coast for a long weekend. This video shows some of the waves we encountered.


Nearest places of interest:
Popular places: