Videos: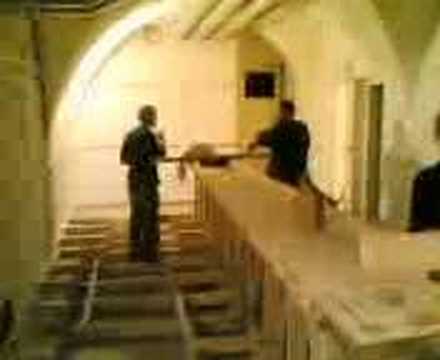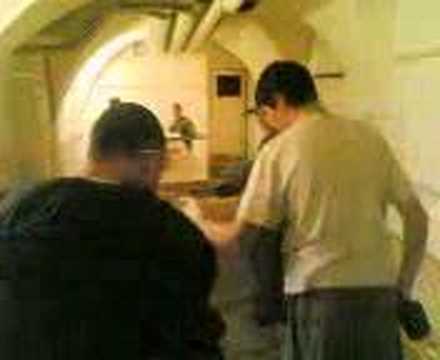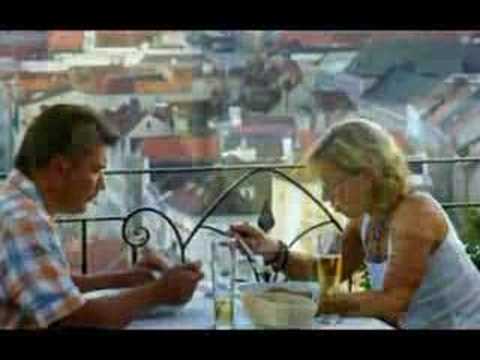 More videos
Steyr
Interesting places in Steyr:
Steyr (Czech: Stýrsko) is a town in the Austrian federal state of Upper Austria, located at the confluence of the rivers Steyr and Enns.
Location is derived from the great work of
WikiMapia
Top photos chosen by u all:
Steyr - Stadtplatz - Upper Austria
Made by
Been Around
Bummerlhaus am Stadtplatz / Bummerlhaus on the Main Square of Steyr - Austria The Bummerlhaus is a gothic residence in Steyr, that is often considered a symbol of the town. The oldest part of the building dates from the thirteenth century, and it is first mentioned in documents dating from 1450. The name of the house (Bummerl meaning plump little dog) stems from its onetime seal from its days as an inn that contained a lion the people of Steyr jokingly said looked like a dog. (from Wikipedia)
Steyr - Taken with my iPhone
Made by
Been Around
BĂĽrgerspital - Kirchengasse - Michaelerplatz - Steyrdorf - Steyr - Austria That evening i had no regular cam with me, so i used my iPhone 3GS to take some pictures (there was such a beautiful light). This building (a former church) dates back to the 12th century and is located close to my flat.
Steyr - Jägerkrippe - Upper Austria
Made by
Been Around
Jägerkrippe beim Teufelsbach - Blumauergasse / Schweizergasse - nahe Museumsbahnhof Steyr - lebensgroße Krippenfiguren beim Wasserfall des Teufelsbaches - erschaffen von Siegfried Jäger - Steyr - Oberösterreich / Upper Austria - Austria
Postcard View - Steyr - Austria
Made by
Been Around
Steyr - Upper Austria - View to Steyrdorf - Michaelerkirche - BĂĽrgerspital & Ortskai / Enns-River
www.steyr.at
www.steyr.info/blog/
No show today - Steyr - Austria
Made by
Been Around
Musikfestival Steyr 2011 - Schlossgraben Schloss Lamberg - Der Watzmann - Steyr - Oberösterreich / Upper Austria - Österreich / Austria
www.musikfestivalsteyr.at
Steyr - Castle Lamberg - Upper Austria
Made by
Been Around
Schloss Lamberg / Castle Lamberg - Styraburg - Steyr - Oberösterreich / Upper Austria - Österreich / Austria
de.wikipedia.org/wiki/Schloss_Lamberg
Steyr - Upper Austria
Made by
Been Around
Altes Stadttor - Detail at the Old Town Gate - Berggasse - Zwischenbrücken - Inner City of Steyr - Oberösterreich / Upper Austria - Österreich / Austria
www.steyr.at
Steyr - Steyrdorf - Upper Austria
Made by
Been Around
Enns-River - View to Ortskai, Bürgerspital, Michaelerkirche, Taborturm - Steyrdorf - Steyr - Oberösterreich / Upper Austria - Österreich / Austria
www.steyr.at
Colors
Made by
Been Around
Fabrikstraße - Wehrgraben - Steyrdorf - Steyr - Oberösterreich / Upper Austria - Austria
www.youtube.com/watch?v=Vi8D7pxtLiQ
Morning View - Steyr - Upper Austria
Made by
Been Around
entering my car at 7 am - Ortskai - Steyr-River - Wasserturm - Schloss Lamberg / Castle Lamberg - Zwischenbrücken - Enns River - Steyr - Oberösterreich / Upper Austria - Österreich / Austria
Steyr - Upper Austria
Made by
Been Around
View from Färbergasse - Ennsdorf to Zwischenbrücken - Steyrdorf - Ortskai - Michaelerkirche & Bürgerspital - Enns-River - Steyr - Oberösterreich / Upper Austria - Österreich / Austria
Steyr - Steyrdorf - Upper Austria
Made by
Been Around
View from Panoramaweg at Castle Lamberg to Michaelerkirche, Bürgerspital, Tabor Turm, Ortskai - Steyrdorf - Steyr-River - Steyr - Oberösterreich / Upper Austria - Österreich / Austria
Steyr - Upper Austria
Made by
Been Around
Tribute to Josef Werndl - Werndl-Memorial - Promenade - Steyr - Upper Austria -
de.wikipedia.org/wiki/Josef_Werndl
Café Postmann - Steyr
Made by
Been Around
Cafe at the Main Square / Stadtplatz in Steyr - Oberösterreich / Upper Austria - Österreich / Austria
www.cafepostmann.at
Joyful Nodding - Steyr - Austria
Made by
Been Around
Steyrer Christkindl meets Rudolph the red nosed Reindeer - Advent 2010 - seen at Christkindlmarkt am Stadtplatz - Steyr - Oberösterreich / Upper Austria - Österreich / Austria
Steyr - Upper Austria
Made by
Been Around
Zwischenbrücken - Michaelerkirche, Bürgerspital - Steyr - Oberösterreich / Upper Austria - Österreich / Austria -
www.steyr.at
Steyr - Upper Austria (@home)
Made by
Been Around
View from Steyrdorf - Ortskai to Steyr River, Wasserturm & Castle Lamberg / Schloss Lamberg / Styraburg - Steyr - Upper Austria / Oberösterreich - Austria / Österreich
Daily, but beautiful
Made by
Been Around
Ortskai - Steyr-River - Wasserturm - Schloss Lamberg / Castle Lamberg - Zwischenbrücken - Enns River - Steyr - Oberösterreich / Upper Austria - Österreich / Austria
Steyr - Taborturm - Austria
Made by
Been Around
Tabor Turm (built in 1480 a.C.) - Taborweg 3 - Steyr - Upper Austria -
de.wikipedia.org/wiki/Taborturm
Steyr - Austria
Made by
Been Around
View from Ortskai to Steyr-River - Wasserturm - Schloss Lamberg / Castle Lamberg - Zwischenbrücken - Steyr - Oberösterreich / Upper Austria - Österreich / Austria
Videos:

Working in the NEW Irish Pub Steyr
Helping the Owner Eamon. Thats what friends R 4!...New Irish Pub Steyr


Working in the NEW Irish Pub Steyr
Helping the owner Eamon. Thats what friends R 4!...New Irish Pub Steyr


taborturm Restaurant Steyr
Trailer zu ausgezeichnet gutem Essen aus Steyr im taborturm Restaurant....Taborturm Tabor Turm gut ausgezeichnet Essen Trinken Wein Aussicht Steyr


Attersee
Taucher@Net - Bei diesem Wrack handelt sich um einen Steyr Bj. ca. 1936-39. Basismodell von Fiat Topolino. Das Auto kann nur mit


AIRSOFT ATLANTA
un Rifle Barret! Por supuesto los precios no son de juguete! Replicas como Steyr, H&K o SKS no valen menos de U$ 500.Como broche


Telent Zug
Der erste neue Talent-Zug am Bahnhof Steyr...9.Juli.07


Sy09 - Visaginas LARP
------- Cyberpunk larp...Visaginas larp airsoft aug steyr orderion motroskin nelor elfen lied strike ball kill killing soldier war rpg volshebnik extreme


Nearest places of interest:
Popular places: