Videos: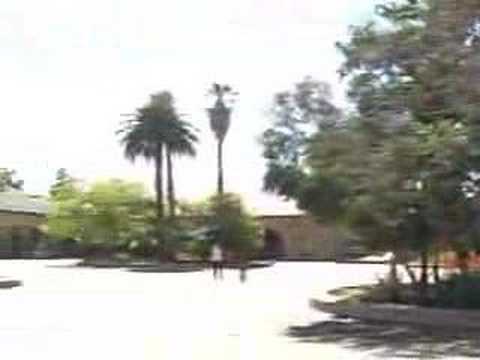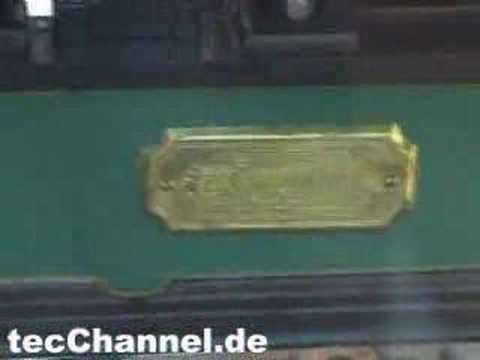 More videos
Stanford University
Interesting places in Stanford University:
Stanford University owns 8,183 acres (32 km˛). The main campus is bounded by El Camino Real, Stanford Avenue, Junipero Serra Boulevard and Sand Hill Road, in the northwest part of the Santa Clara Valley on the San Francisco Peninsula.
Location is derived from the great work of
WikiMapia
Top photos chosen by u all:
HOWL
Made by
pyramis
Howl
Allen Ginsberg (1926-1997)
For Carl Solomon
I I saw the best minds of my generation destroyed by madness, starving hysterical naked, dragging themselves through the negro streets at dawn looking for an angry fix, angelheaded hipsters burning for the ancient heavenly connection to the starry dynamo in the machinery of night, who poverty and tatters and hollow-eyed and high sat up smoking in the supernatural darkness of cold-water flats floating across the tops of cities contemplating jazz, who bared their brains to Heaven under the El and saw Mohammedan angels staggering on tenement roofs illuminated, who passed through universities with radiant eyes hallucinating Arkansas and Blake-light tragedy among the scholars of war, who were expelled from the academies for crazy & publishing obscene odes on the windows of the skull, who cowered in unshaven rooms in underwear, burning their money in wastebaskets and listening to the Terror through the wall, who got busted in their pubic beards returning through Laredo with a belt of marijuana for New York, who ate fire in paint hotels or drank turpentine in Paradise Alley, death, or purgatoried their torsos night after night with dreams, with drugs, with waking nightmares, alcohol and cock and endless balls, incomparable blind streets of shuddering cloud and lightning in the mind leaping towards poles of Canada & Paterson, illuminating all the motionless world of Time between, Peyote solidities of halls, backyard green tree cemetery dawns, wine drunkenness over the rooftops, storefront boroughs of teahead joyride neon blinking traffic light, sun and moon and tree vibrations in the roaring winter dusks of Brooklyn, ashcan rantings and kind king light of mind, who chained themselves to subways for the endless ride from Battery to holy Bronx on benzedrine until the noise of wheels and children brought them down shuddering mouth-wracked and battered bleak of brain all drained of brilliance in the drear light of Zoo, who sank all night in submarine light of Bickford's floated out and sat through the stale beer afternoon in desolate Fugazzi's, listening to the crack of doom on the hydrogen jukebox, who talked continuously seventy hours from park to pad to bar to Bellevue to museum to the Brooklyn Bridge, a lost batallion of platonic conversationalists jumping down the stoops off fire escapes off windowsills off Empire State out of the moon yacketayakking screaming vomiting whispering facts and memories and anecdotes and eyeball kicks and shocks of hospitals and jails and wars, whose intellects disgorged in total recall for seven days and nights with brilliant eyes, meat for the Synagogue cast on the pavement, who vanished into nowhere Zen New Jersey leaving a trail of ambiguous picture postcards of Atlantic City Hall, suffering Eastern sweats and Tangerian bone-grindings and migraines of China under junk-withdrawal in Newark's bleak furnished room, who wandered around and around at midnight in the railway yard wondering where to go, and went, leaving no broken hearts, who lit cigarettes in boxcars boxcars boxcars racketing through snow toward lonesome farms in grandfather night, who studied Plotinus Poe St John of the Cross telepathy and bop kabbalah because the universe instinctively vibrated at their feet in Kansas, who loned it through the streets of Idaho seeking visionary indian angels who were visionary indian angels, who thought they were only mad when Baltimore gleamed in supernatural ecstasy, who jumped in limousines with the Chinaman of Oklahoma on the impulse of winter midnight streetlight smalltown rain, who lounged hungry and lonesome through Houston seeking jazz or sex or soup, and followed the brilliant Spaniard to converse about America and Eternity, a hopeless task, and so took ship to Africa, who disappeared into the volcanoes of Mexico leaving nothing behind but the shadow of dungarees and the larva and ash of poetry scattered in fireplace Chicago, who reappeared on the West Coast investigating the FBI in beards and shorts with big pacifist eyes sexy in their dark skin passing out incomprehensible leaflets, who burned cigarette holes in their arms protesting the narcotic tobacco haze of Capitalism, who distributed Supercommunist pamphlets in Union Square weeping and undressing while the sirens of Los Alamos wailed them down, and wailed down Wall, and the Staten Island ferry also wailed, who broke down crying in white gymnasiums naked and trembling before the machinery of other skeletons, who bit detectives in the neck and shrieked with delight in policecars for committing no crime but their own wild cooking pederasty and intoxication, who howled on their knees in the subway and were dragged off the roof waving genitals and manuscripts, who let themselves be fucked in the ass by saintly motorcyclists, and screamed with joy, who blew and were blown by those human seraphim, the sailors, caresses of Atlantic and Caribbean love, who balled in the morning in the evenings in rosegardens and the grass of public parks and cemeteries scattering their semen freely to whomever come who may, who hiccuped endlessly trying to giggle but wound up with a sob behind a partition in a Turkish Bath when the blond & naked angel came to pierce them with a sword, who lost their loveboys to the three old shrews of fate the one eyed shrew of the heterosexual dollar the one eyed shrew that winks out of the womb and the one eyed shrew that does nothing but sit on her ass and snip the intellectual golden threads of the craftsman's loom, who copulated ecstatic and insatiate and fell off the bed, and continued along the floor and down the hall and ended fainting on the wall with a vision of ultimate cunt and come eluding the last gyzym of consciousness, who sweetened the snatches of a million girls trembling in the sunset, and were red eyed in the morning but were prepared to sweeten the snatch of the sunrise, flashing buttocks under barns and naked in the lake, who went out whoring through Colorado in myriad stolen night-cars, N.C., secret hero of these poems, cocksman and Adonis of Denver—joy to the memory of his innumerable lays of girls in empty lots & diner backyards, moviehouses' rickety rows, on mountaintops in caves or with gaunt waitresses in familiar roadside lonely petticoat upliftings & especially secret gas-station solipsisms of johns, & hometown alleys too, who faded out in vast sordid movies, were shifted in dreams, woke on a sudden Manhattan, and picked themselves up out of basements hungover with heartless Tokay and horrors of Third Avenue iron dreams & stumbled to unemployment offices, who walked all night with their shoes full of blood on the snowbank docks waiting for a door in the East River to open full of steamheat and opium, who created great suicidal dramas on the appartment cliff-banks of the Hudson under the wartime blue floodlight of the moon & their heads shall be crowned with laurel in oblivion, who ate the lamb stew of the imagination or digested the crab at the muddy bottom of the rivers of the Bowery, who wept at the romance of the streets with their pushcarts full of onions and bad music, who sat in boxes breathing in the darkness under the bridge, and rose up to build harpsichords in their lofts, who coughed on the sixth floor of Harlem crowned with flame under the tubercular sky surrounded by orange crates of theology, who scribbled all night rocking and rolling over lofty incantations which in the yellow morning were stanzas of gibberish, who cooked rotten animals lung heart feet tail borsht & tortillas dreaming of the pure vegetable kingdom, who plunged themselves under meat trucks looking for an egg, who threw their watches off the roof to cast their ballot for an Eternity outside of Time, & alarm clocks fell on their heads every day for the next decade, who cut their wrists three times successfully unsuccessfully, gave up and were forced to open antique stores where they thought they were growing old and cried, who were burned alive in their innocent flannel suits on Madison Avenue amid blasts of leaden verse & the tanked-up clatter of the iron regiments of fashion & the nitroglycerine shrieks of the fairies of advertising & the mustard gas of sinister intelligent editors, or were run down by the drunken taxicabs of Absolute Reality, who jumped off the Brooklyn Bridge this actually happened and walked away unknown and forgotten into the ghostly daze of Chinatown soup alleyways & firetrucks, not even one free beer, who sang out of their windows in despair, fell out of the subway window, jumped in the filthy Passaic, leaped on negroes, cried all over the street, danced on broken wineglasses barefoot smashed phonograph records of nostalgic European 1930s German jazz finished the whiskey and threw up groaning into the bloody toilet, moans in their ears and the blast of colossal steamwhistles, who barreled down the highways of the past journeying to each other's hotrod-Golgotha jail-solitude watch Birmingham jazz incarnation, who drove crosscountry seventytwo hours to find out if I had a vision or you had a vision or he had a vision to find out Eternity, who journeyed to Denver, who died in Denver, who came back to Denver & waited in vain, who watched over Denver & brooded & loned in Denver and finally went away to find out the Time, & now Denver is lonesome for her heroes, who fell on their knees in hopeless cathedrals praying for each other's salvation and light and breasts, until the soul illuminated its hair for a second, who crashed through their minds in jail waiting for impossible criminals with golden heads and the charm of reality in their hearts who sang sweet blues to Alcatraz, who retired to Mexico to cultivate a habit, or Rocky Mount to tender Buddha or Tangiers to boys or Southern Pacific to the black locomotive or Harvard to Narcissus to Woodlawn to the daisychain or grave, who demanded sanity trials accusing the radio of hypnotism & were left with their insanity & their hands & a hung jury, who threw potato salad at CCNY lecturerson Dadaism and subsequently presented themselves on the granite steps of the madhouse with the shaven heads and harlequin speech of suicide, demanding instantaneous lobotomy, and who were given instead the concrete void of insulin Metrazol electricity hydrotherapy psychotherapy occupational therapy pingpong & amnesia, who in humorless protest overturned only one symbolic pingpong table, resting briefly in catatonia, returning years later truly bald except for a wig of blood, and tears and fingers, to the visible madman doom of the wards of the madtowns of the East, Pilgrim State's Rockland's and Greystone's foetid halls, bickering with the echoes of the soul, rocking and rolling in the midnight solitude-bench dolmen-realms of love, dream of life a nightmare, bodies turned to stone as heavy as the moon, with mother finally *****, and the last fantastic book flung out of the tenement window, and the last door closed at 4 A.M. and the last telephone slammed at the wall in reply and the last furnished room emptied down to the last piece of mental furniture, a yellow paper rose twisted on a wire hanger on the closet, and even that imaginary, nothing but a hopeful little bit of hallucination— ah, Carl, while you are not safe I am not safe, and now you're really in the total animal soup of time— and who therefore ran through the icy streets obsessed with a sudden flash of the alchemy of the use of the ellipse the catalog the meter & the vibrating plane, who dreamt and made incarnate gaps in Time & Space through images juxtaposed, and trapped the archangel of the soulbetween 2 visual images and joined the elemental verbs and set the noun and dash of consciousness together jumping with sensation of Pater Omnipotens Aeterna Deus to recreate the syntax and measure of poor human prose and stand before you speechless and intelligent and shaking with shame, rejected yet confessing out the soul to conform to the rhythm of thought in his naked and endless head, the madman bum and angel beat in Time, unknown, yet putting down here what might be left to say in time come after death, and rose incarnate in the ghostly clothes of jazz in the goldhorn shadow of the band and blew the suffering of America's naked mind for love into an eli eli lamma lamma sabacthani saxophone cry that shivered the cities down to the last radio with the absolute heart of the poem butchered out of their own bodies good to eat a thousand years. II What sphinx of cement and aluminium bashed open their skulls and ate up their brains and imagination? Moloch! Solitude! Filth! Ugliness! Ashcans and unobtainable dollars! Children screaming under the stairways! Boys sobbing in armies! Old men weeping in the parks! Moloch! Moloch! Nightmare of Moloch! Moloch the loveless! Mental Moloch! Moloch the heavy judger of men! Moloch the incomprehensible prison! Moloch the crossbone soulless jailhouse and Congress of sorrows! Moloch whose buildings are judgement! Moloch the vast stone of war! Moloch the stunned governments! Moloch whose mind is pure machinery! Moloch whose blood is running money! Moloch whose fingers are ten armies! Moloch whose breast is a cannibal dynamo! Moloch whose ear is a smoking tomb! Moloch whose eyes are a thousand blind windows! Moloch whose skyscrapers stand in the long streets like endless Jehovas! Moloch whose factories dream and choke in the fog! Moloch whose smokestacks and antennae crown the cities! Moloch whose love is endless oil and stone! Moloch whose soul is electricity and banks! Moloch whose poverty is the specter of genius! Moloch whose fate is a cloud of sexless hydrogen! Moloch whose name is the Mind! Moloch in whom I sit lonely! Moloch in whom I dream angels! Crazy in Moloch! Cocksucker in Moloch! Lacklove and manless in Moloch! Moloch who entered my soul early! Moloch in whom I am a consciousness without a body! Moloch who frightened me out of my natural ecstasy! Moloch whom I abandon! Wake up in Moloch! Light streaming out of the sky! Moloch! Moloch! Robot apartments! invisable suburbs! skeleton treasuries! blind capitals! demonic industries! spectral nations! invincible madhouses! granite cocks! monstrous bombs! They broke their backs lifting Moloch to Heaven! Pavements, trees, radios, tons! lifting the city to Heaven which exists and is everywhere about us! Visions! omens! hallucinations! miracles! ecstacies! gone down the American river! Dreams! adorations! illuminations! religions! the whole boatload of sensitive bullshit! Breakthroughs! over the river! flips and crucifixions! gone down the flood! Highs! Epiphanies! Despairs! Ten years' animal screams and suicides! Minds! New loves! Mad generation! down on the rocks of Time! Real holy laughter in the river! They saw it all! the wild eyes! the holy yells! They bade farewell! They jumped off the roof! to solitude! waving! carrying flowers! Down to the river! into the street! III Carl Solomon! I'm with you in Rockland where you're madder than I am I'm with you in Rockland where you must feel strange I'm with you in Rockland where you imitate the shade of my mother I'm with you in Rockland where you've murdered your twelve secretaries I'm with you in Rockland where you laugh at this invisible humour I'm with you in Rockland where we are great writers on the same dreadful typewriter I'm with you in Rockland where your condition has become serious and is reported on the radio I'm with you in Rockland where the faculties of the skull no longer admit the worms of the senses I'm with you in Rockland where you drink the tea of the breasts of the spinsters of Utica I'm with you in Rockland where you pun on the bodies of your nurses the harpies of the Bronx I'm with you in Rockland where you scream in a straightjacket that you're losing the game of actual pingpong of the abyss I'm with you in Rockland where you bang on the catatonic piano the soul is innocent and immortal it should never die ungodly in an armed madhouse I'm with you in Rockland where fifty more shocks will never return your soul to its body again from its pilgrimage to a cross in the void I'm with you in Rockland where you accuse your doctors of insanity and plot the Hebrew socialist revolution against the fascist national Golgotha I'm with you in Rockland where you will split the heavens of Long Island and resurrect your living human Jesus from the superhuman tomb I'm with you in Rockland where there are twentyfive thousand mad comrades all together singing the final stanzas of the Internationale I'm with you in Rockland where we hug and kiss the United States under our bedsheets the United States that coughs all night and won't let us sleep I'm with you in Rockland where we wake up electrified out of the coma by our own souls' airplanes roaring over the roof they've come to drop angelic bombs the hospital illuminates itself imaginary walls collapse O skinny legions run outside O starry-spangled shock of mercy the eternal war is here O victory forget your underwear we're free I'm with you in Rockland in my dreams you walk dripping from a sea-journey on the highway across America in tears to the door of my cottage in the Western night
Stone River Wall
Made by
.Leili
Work by Andy Goldsworthy - Stone River Wall - at Stanford University Cantor Center for the Arts. Goldsworthy is one of the most inspiring artists to me, and this was the first of his works I have seen in person. From an article in the Stanford Report:
news-service.stanford.edu/news/2002/january23/goldsworthy...
When he heard about the campus boneyard -- a repository of salvaged historic materials including sandstone from buildings toppled in the 1906 and 1989 earthquakes -- he knew he'd found the right material. The idea of stone that was once a building returned to the ground, back into the earth, for a work that is about flow, movement and change, it was perfect. It was really perfect. The reason why I put it into the ground is to weld it, and to give it the feeling that you've just scraped away one small portion of something that may be much, much larger. While we were making it, it felt like an archeological dig -- some people came along and thought it was an archeological dig, he said. I had the idea that I was just revealing something that was already there. The human element to the stone -- the fact that it already had been worked -- was important to the artist, he said. In rural Scotland, I have become aware that the place I that work in has been made rich by the presence of people who have worked there -- layers upon layers of people. At the moment, I am the next layer. Goldsworthy created Stone River last summer with eight professional English and Scottish dry-stone wallers, experts at building agricultural stone walls, who worked for 11 hours a day, six days a week for three-and-a-half weeks on the project. Though Goldsworthy's palms and fingers are callused and his fingernails are discolored from years of working outside, he didn't lay any stones himself, he said. His role was to achieve the ridiculous edge he was after. I had never made a work like this until I came here, which was unnerving -- which is always good.
Twilight Glow at Stanford - Site of Steve Jobs' Memorial Service
Made by
Jill Clardy
I've bumped this older 2009 image up to the top of my queue since it has been featured in an online article at CNN Money relating to the memorial service that was held at Stanford yesterday for Steve Jobs. I'm honored that out of the thousands of Creative Commons images of Mem Chu available on flickr, they chose mine !
tech.fortune.cnn.com/2011/10/17/who-attended-the-memorial...
(Since it is a Creative Commons image, they did not ask my permission in advance, but have provided accurate attribution.) A visit to Stanford University on a warm summer evening when few people were around allowed for time to set up the tripod and carefully compose shots. A few other point & shoot photographers raced by, but I patiently waited them out. I think the golden glow of the beautiful facade of Memorial Church made the wait worthwhile ! Twilight is called the blue hour - I will post more images over the coming week with the lovely blue tones of evening. I am a Continuing Studies student at Stanford, and love to photograph the beautiful campus; Check out my Stanford Set (click on the link to the right) to see more of my images. If you can linger a moment longer, press L to look at the large or original size to see the wonderful detail of the mural and the carvings on the sandstone arches.
Title IX: Arena Polo
Made by
mona, eh
I've been taking a break from flickr to concentrate on my finals. Next week is my last week of school for-e-ver. yay! This photo is proof that if you have an idea and you tell everyone, one day it will happen. Two weeks ago I told a client about my project and she loved the idea and hooked me up with her old teammate at Stanford who just happens to be the GM of the stables. One thing led to another and I got to shoot there all day Thursday. I was in photo shoot heaven. Except for the darn weather - it showered for 10 mins every hour. I'm pretty happy with the result. Next summer I'll try Polo on grass Project: My goal is to show how much Title IX has affected girls and women since it first passed in 1972. It was an amendment that prohibits discriminations against girls in public schools that receive grants from the government . At least, girls teams must equal the same as boys teams. Model: Sisters Jen & Heather Hair/Make-up: Nick Andrade Photographer: Mona T Brooks Lighting: natural Upcoming show: in San Francisco, California
Kira L (1)
Made by
Leftquark
Lately I've really liked browsing flickr for peoples model/portrait shots and I decided it was time to give it a try myself. Normally I shoot mostly landscapes but I thought I'd try to learn to do portraits as well. I convinced 2 of my friends to model of me and we woke up early and headed out to teach ourselves how to model and how to photograph. Obviously this is a work in progress and I learned a lot of things so hopefully I'll have some better ones to post in the future! Model: Kira L Photography: Aaron Meyers Location: Stanford University, Palo Alto, California Lighting: Natural Nikon D300s w/Nikkor 50mm f/1.8D AF: 50mm, f/2.8, 1/125 sec, ISO 640, hand-held,
Best Viewed Large on Black
Please be courteous and leave some feedback/constructive criticism when posting comments or awards.
Twilight Aura at Stanford - Panorama
Made by
Jill Clardy
On a warm summer night, the Stanford Quad had few visitors and I was able to set up the tripod and enjoy the blue hour. The lights inside the long colonnades cast a warm golden glow. This panorama consists of 5 images with 3 exposures each tonemapped in Photomatix. Photoshop was only used to crop and fix a few smudges in the sky. Though the colonnade is actually one linear side of the quad it appears to be curving away from me due to my proximity to the center arch. I would like to try this again from further away to see how the angles will change. If you're curious enough to look at the really large size, you will see the amazing detail of the carved sandstone blocks from which the arches are constructed. Straight ahead thru the arch and across the oval lawn is Palm Drive which takes you from the campus to downtown Palo Alto.
Full Moon over Stanford
Made by
Jill Clardy
My first attempt at night photography. As I was leaving class last night the nearly full moon created such a nice aura above the campus that I was compelled to set up the tripod and give it a try. A small plane passed by during this 20 sec exposure leaving a nice light trail. The gaps in the light trail are the momentary pause between images, since this is an HDR with 3 images blended. Anyway, if you view LARGE you will get to enjoy all the twinkly light in much more detail. I learned that: 1) it's hard to set up the tripod in the near dark; it wasn't level so I had to straighten in PS 2) you can't really tell thru the viewfinder whether the image is in focus 3) selecting the right exposure takes experimentation - I started at 2 seconds and kept going until 30 seconds (which is the max for my camera); This one is 20 sec.
3D- Stanford Chapel
Made by
3dphoto.net
I had a few minutes to spare the other day while in the Bay Area. I happened to have two meetings in Palo Alto, and had to drive by Stanford on the way. So I stopped in and went inside the Stanford Chapel. I'd seen the outside, but the inside is stunning as well. This 3D shot was taken from the floor- I didn't have much time, and it was so quiet that setting up a tripod would have been disruptive. I put the camera on the floor between the pews and fired off a few shots. This is best viewed as large as possible- view largest and put into StereoPhoto Maker, then you can use your mouse scroll wheel to zoom in and then pan around and look at the details.
California Courtyard
Made by
odditty
The courtyard in front of Stanford's Memorial Chruch - Students and other visitors were wondering why there would possibly be so many people with cameras and tripods lined up outside - but the 40 or so of us just smiled and took as many shots as we could before the rain came down and we took refuge in the chruch Taken on the photowalk at Stanford with Trey Ratcliff (@stuckincustoms
www.stuckincustoms.com/)
last thursday. I had a great time, met a ton of incredible people, learned quite a few sweet tips, and even managed to get a few neat shots! Thanks so much Trey for putting this on.
Summer Solstice at Stanford
Made by
Jill Clardy
Last year I marked the summer solstice by photographing both the sunrise and sunset. This year, I was out there on the Bay at 5:30 a.m. to record the sunrise, but I was in a classroom at Stanford for the sunset, so I settled for a twilight shot from the parking lot after class was over. I'm always astonished at the detail that the sensor can capture when it's dark outside ! This is a 4 second exposure at ISO400. Initially I tried to just brace the camera on the roof of the car, but it was too crooked, so I got out the tripod. I forgot to use the 2 second timer though, which probably would have made this a tad sharper.
The Facade
Made by
odditty
Does anyone know the name of this building? (Edit: It's the Old Union, thanks SLJ!) Sadly I had to leave the photowalk after we passed by, hope the rest of the evening went well! I sure had fun. Taken on the photowalk at Stanford with Trey Ratcliff (@stuckincustoms
www.stuckincustoms.com
last thursday. I had a great time, met a ton of incredible people, learned quite a few sweet tips, and even managed to get a few neat shots. Thanks so much Trey for putting this on.
View My Photostream On Black
The Big Red "S"
Made by
Jill Clardy
Twilight on the Oval lawn in front of Stanford's quad. The planters always feature red and white flowers in the shape of an S. The groundskeepers are in full maintenance mode as they prepare for the return of the students next month. On a warm summer evening, the campus is relatively quiet; although earlier in the day I saw many small groups of kids & parents being shepherded around for campus tours. Don't get your heart set on this top-rated school though - because the acceptance rate is ~12% and the cost >$40K. (I'm an adult learner in the Continuing Studies program which is much more affordable.)
The Gates of Hell
Made by
Jill Clardy
It is impossible to do photographic justice to this mammoth bronze artwork - nearly 20 feet tall with intricate, horrifying and puzzling bronze relief images throughout; Rodin worked on the project for nearly 37 years. People just stand in front of it in awe and wonder. But I don't like to gaze at it too long - I feel like I will fall thru the Gates into Hell and not find my way out... You can see it for free at the Rodin sculpture garden at the Cantor Arts Center at Stanford:
museum.stanford.edu/view/rodin.html
Yet Another Walkway Perspective Shot
Made by
odditty
I didn't really notice while I was snapping away at Stanford, but almost all of the keepers from this trip were all perspective, symmetrical shots! I guess I was just feeling mathematical that day.. Taken on the photowalk at Stanford with Trey Ratcliff (@stuckincustoms
www.stuckincustoms.com
last thursday. I had a great time, met a ton of incredible people, learned quite a few sweet tips, and even managed to get a few neat shots.
View My Photostream On Black
Arches
Made by
odditty
A few quick snaps (handheld HDR) as we were following Trey to our next stop - tried to mix the HDR feel of this one up a bit - make it less surreal Taken on the photowalk at Stanford with Trey Ratcliff (@stuckincustoms
www.stuckincustoms.com/)
last thursday. I had a great time, met a ton of incredible people, learned quite a few sweet tips, and even managed to get a few neat shots! Thanks so much Trey for putting this on.
View My Photostream On Black
Grand Space
Made by
atmtx
Stanford University Memorial Church, Stanford, CA
This is the third image of the Stanford Memorial Church taken during my recent visit to California. The ceiling detail along with the stained glass windows and the pipe organ makes for a grand space. I posted and
this image
of the church over the last couple of weeks. According to Wikipedia, the church was completed in 1903 and is Romanesque in form and Byzantine in details. It was inspired by churches from the Venice region of Italy.
Coasting through College.
Made by
Sonora Guy
My wife and I were over in Palo Alto last weekend and we decided to take some shots around Stanford University. I didn't know everybody at Stanford rode a bike, but after seeing how big the campus is, it sure makes sense now. But, you'd think a big old fancy college like Stanford would teach kids how to ride a bike. I mean, just look at her. Riding down the middle of the street. No helmet. Not looking where she's going. Dang, I think they teach those things in community college, don't they? Stanford -- what a rip off. Happy Bokeh Wednesday
Bygone Curves
Made by
atmtx
Stanford University Memorial Church, Stanford, CA
In a stark contrast to , this image from the Memorial Church at Stanford is from a bygone era. According to Wikipedia, the church was completed in 1903 and is Romanesque in form and Byzantine in details. It was inspired by churches from the Venice region of Italy. I had an extra 2 hours before my flight back to Austin so I made a quick trip to Stanford University to get this image. It turned out that my flight was cancelled so I had a lot more time that I originally expected.
Corridor
Made by
SF knitter
A few weeks ago, we went shooting at Stanford University. Usually, I'm attracted more to flowers, while my husband prefers architecture and landscapes. We had spotted some lovely stands of poppies, and I had intentions of photographing them after I explored the main Stanford courtyard. I eventually found my husband in the middle of the flowers. He never made it down to the buildings. They had just powerwashed the flagstones here - in anticipation of graduation, I think. Made for some nice reflections of the columns.
Made by
/seth/
A relative gave me an old light box, so I readjusted the scan in PS with the slide right next to me for comparison. This looks a lot closer to the original slide, for whatever that is worth. I have to admit, though, looking at slides on a light box with a loupe is way more fun than looking at them on a monitor. There's so much more depth and nuance that just doesn't come through. Of course, until I get my monitor calibrated (which will probably never happen) who knows what it looks like on anyone else's screen.
Videos:

Stanford University - The Campus
Campus of Stanford University in California...Stanford Campus University


Stanford University
Impressionen...Stanford University Silicon Valley California Palo Alto


Stanford University sites on campus, music by Van Morrison
Sites of Stanford University. Just some random shots put to the song "Everyone" by Van Morrison....Stanford University trip Van Morrison Everyone Guitar Music


Stanford University - Part 2
Stanford University - Part 2...Stanford_University


Stanford University. Palo Alto, California
//www.stanford.edu/ http://en.wikipedia.org/wiki/Stanford_University...palo alto stanford university roller blading


Stanford University - Part 3
Stanford University - Part 2...Stanford_University


Stanford University. Palo Alto, California
memorial arch http://en.wikipedia.org/wiki/Stanford_University...stanfo rd


Stanford University, Hoover Tower (2)
Stanford University, Hoover Tower. Commented in Italian....Stanford University Hoover Tower Italian damirockzip


Stanford University, Palm Dr
Stanford University main entrance. Commented in Italian....Stanford University Palm Dr Italian damirockzip


Stanford University
Stanford University...Stanford University


Hoover Tower, Stanford University
This is the view of Hoover Tower from my dorm room at Stanford...Stanford Hoover Tower California USA


Memorial Church at Stanford University
Document on Memorial Church at Stanford University...memorial churh stanford university


Stanford University Museum
African art...stanford museum


Stanford University, Hoover Tower (1)
Stanford University, Hoover Tower. Commented in Italian...Stanford University Hoover Tower Italian damirockzip


Stanford University Video1
wie eine kleine Stadt. Ein Muss den man sehen muss, wenn man nach Californien kommen sollte....Stanford University Elite Universität Californien Palo Alto


Interview at Stanford
Feelings and thougts regarding Stanford University....Stanford University


Stanford University's 116th Commencement
Stanford University...Stanford University California


Divest Sudan!
Harvard University, Stanford University, Dartmouth College, Amherst College, Yale University, Brown University, the University of California, the University of Pennsylvania, Brandeis University


Stanford University Video2
wie eine kleine Stadt. Ein Muss den man sehen muss, wenn man nach Californien kommen sollte....Stanford University Elite Universität Californien Palo Alto


Nearest places of interest:
Popular places: