Videos: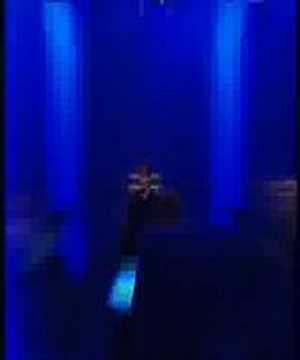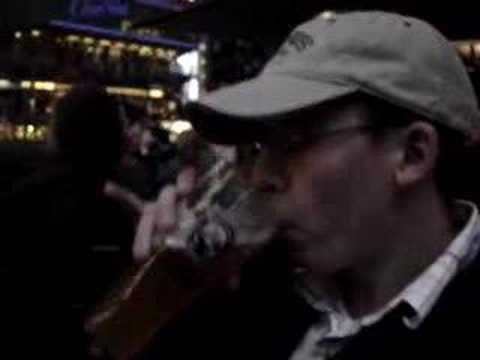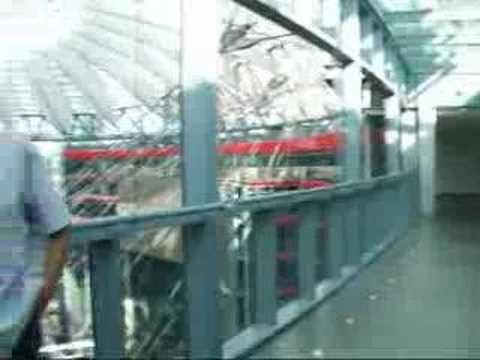 More videos
Sony Center
The Sony Center is a building complex located at the Potsdamer Platz in Berlin, Germany. The Sony Center was designed by Helmut Jahn and construction was completed in 2000 at a total cost of US$800M. The Sony Bahntower The Sony Bahntower
Location is derived from the great work of
WikiMapia
Top photos chosen by u all:
Berlin Sony Center
Made by
Wolfgang Staudt
Get a large view! The
Sony Center
is a Sony-sponsored building complex located at the Potsdamer Platz in Berlin, Germany. It opened in 2000 The site was originally a bustling city center in the early 20th Century. After World War II, the area suffered a sharp decline and was eventually left abandoned. As part of a redevelopment effort for the area, the center was constructed. The centre was designed by Helmut Jahn and construction was completed in 2000 at a total cost of US$800M. In February 2008 Sony sold Berlin's Sony Center for less than US$880 to a group of German and US investment funds, including investment bank Morgan Stanley, Corpus Sireo and an affiliate of The John Buck Company Sony Center contains a mix of shops, restaurants, a conference centre, hotel rooms, luxurious rented suites and condominiums, offices, art and film museums, cinemas, an IMAX theater, and a Sony Style store. Free Wi-Fi connections are available for all visitors. During the 2006 FIFA World Cup, the centre also had a large television screen on which the games were broadcast to viewers sitting in the large open area in the middle. The Sony Center is located near the Berlin Potsdamer Platz railway station for easy walking accessibility. A large shopping centre is nearby, as is a myriad of hotels, the Deutsche Bahn central offices, and an office building featuring the fastest lift in Europe. From
Wikipedia
, the free encyclopedia
幸運の車輪
Made by
Wollbinho
-
PRESS
L
for view that in the light box
-
PRESS
F
to add this as your favorite
- Photographer / Fotograf:
Thomas Wollbinho Wollbeck
- Camera / Kamera:
Canon EOS 1000D
- Lens / Objektiv:
Tamron 18-270 F/3.5-6.3 Di II VC
- Creation Software / Erstellungssoftware:
Adobe Photoshop 7.0
- Date (Original) / Datum (Original):
27.08.2011
- Place / Ort:
Berlin (Germany)
- Description / Beschreibung:
Das Zeltdach des Sony Centers. Es soll eines der Wahrzeichen Japans, den heiligen Berg Fujisan, symbolisieren. Nach japanischem Glauben wohnen die Kami in den Bergen, da Berlin jedoch in dem Sinne keinen Berg hat, wurde kurzerhand das Sony Center als künstlicher Wohnsitz für die Kami gebaut, damit Sony auch in Europa im Schutz dieser steht. The tent roof of the Sony Center. It symbolizes one of the symbols of Japan, Mount Fuji, the sacred mountain. According to Japanese belief, the kami live in the mountains, however, since Berlin has no meaning in the mountains, without further ado, the Sony Center was built as an artificial home for the kami, so Sony and Europe in the protection of these stands. (Wikipedia)
This work of Thomas Wollbeck is licensed under a
Creative Commons Attribution-NonCommercial-NoDerivs 3.0 Germany License.
Sony Center
Made by
Claude@Munich
The Sony Center is a Sony-sponsored building complex located at the Potsdamer Platz in Berlin, Germany. It opened in 2000. The site was originally a bustling city centre in the early 20th century. Most of the buildings were destroyed or damaged during World War II. From 1961 on, most of the area became part of the No Man's Land of the Berlin Wall, resulting in the destruction of the remaining buildings. After the fall of the Berlin Wall on 9 November 1989, the square became the focus of attention again, as a large (some 60 hectares), attractive location which had suddenly become available in the centre of a major European capital city. The centre was designed by Helmut Jahn and construction was completed in 2000 at a total cost of €750M. In February 2008 Sony sold Berlin's Sony Center for less than €600M to a group of German and US investment funds. Das Sony Center ist ein Gebäudeensemble am Potsdamer Platz in Berlin. Der Architekt Helmut Jahn, Geschäftsführer des Chicagoer Büros Murphy/Jahn, hat mit dem Sony Center einen Komplex mit sieben Gebäuden auf einem etwa 26.000 m² großen Grundstück im Bezirk Mitte geschaffen, die Bauzeit betrug knapp vier Jahre. Die Eröffnung des gesamten Komplexes fand am 14. Juni 2000 statt.
Douglas C-47 "Dakota"
Made by
pedro vidigal
View LARGE On Black
___________________________________________________________________ German Museum of Technology Berlin The Technic-Museum continues the tradition of considerable technique museums, which were located in Berlin since world war II. The location at the Gleisdreieck is of historical importance. This plane is suspended by cables on the top of the museum. Quite spectacular ___________________________________________________________________ The aircraft was adapted from the DC-3 commercial airliner which appeared in 1936, one of America's most famous and widely used transports. Few aircraft are as well known or were so widely used for so long as the C-47 Dakota, Skytrain, Biscut Bomber or Gooney Bird and many other affectionate nicknames. In the Pacific, they were instrumental in resully and transport to remote islands, mountains and ocean. The first C-47s were ordered in 1940 and by the end of WW II, 9,348 were built. They carried personnel and cargo, and in a combat role, towed troop-carrying gliders and dropped paratroops. ___________________________________________________________________
Sony Plaza at night, Berlin
Made by
episa
Click here to view larger size file with more details
My favorite lens-camera combination for colorful night photography with pure deep blacks. Nikon D700 and lens Voigtlander Nokton SLII 58mm f/1.4. Taken hand-held at ISO 3200, 1/80s and f/2.0 People living in Berlin like to hang out in the evening at this place near the center called The Sony Plaza because of a huge SONY sign on top of a building and an electronic store from SONY displaying its latest innovation. It is an outdoor commercial complex with many restaurants surrounding a central fountain with benches to rest or simply appreciate the colorful lighting all around. A IMAX theater is also frequently visited by the local residents who wish to see the latest movies in original soundtrack.
279/365 - Do you like flowers?
Made by
Sinuhé Bravo
SOOC >>>
Look it in black >>> Press L
Went out in downtown looking for my today's shot... I read in the news that a big face was set close to Postdamer Platz for the Inauguration of the Berlin Festival of Lights... I found it, but well, I couldn't get a nice shot of it... I think I will need to wait till next Wednesday when it will start... So, once there, I went to the , and well, I tried what I didn't try before... A zoom in - zoom out shot of the
dome...
I don't know why I haven't tried this before... I really like the result! Have a great night you all!
Berlin | Glass and steel
Made by
tochis
Best viewed large
Potsdamer Platz
is an ensemble dominated by glass and steel. A metaphore of the new Germany: modern, functional, vanguardist, focus of attention. The central feature in the triangular development is the oval Forum which is designed as a public area and is therefore not separated from the ­sur­rounding streets. The roof construction is a spectacular engineering feat: the outstretched tent roof consists of a length of material fastened to a steel ring which is attached to the neighbouring buildings.
Convergences | pic in comment
Made by
. M a r t @ . ♦ ♦
The Potsdamer Platz was completely destroyed in World War II. Completed in 2004, its reconstruction has been one of major architectural projects in the world. With the reconstruction, Potsdamer Platz becomes again in one of Berlin hubs. __________________________________________________________________________ La Potsdamer Platz fue totalmente destruida durante la Segunda Guerra Mundial. Finalizada en el 2004, su reconstrucción ha sido uno de los mayores proyectos arquitectónicos del mundo. Con ella la Potsdamer Platz se convierte nuevamente en uno de los centros neurálgicos de Berlín.
Gracias Cecilia y Marcos por las fotos!!!!
The eye in colors
Made by
A@lbi
Sony Center Ceiling, Potzdamer Platz, Berlin, Germany
Dear Flickr Users, unfortunately today 18/4 my account has been hacked by someone who left a hundred of disgusting comments to other users' photo in my name. I reported this action to flickr team, I think it'is a flickr security issue, beacuse someone recently left the same message to one of my pics. I do apologize for the inconvenient. Fortunately I can see the messages in the Comments you've made section, and I'm patiently deleting them one by one, it'll take a while ... Never Underestimate the Power of Human Stupidity
merry xmas!!!!!
Made by
...storrao...
...
it has been a fully and truly fabulous flickr year... found fantastic photographs photographers even got to meet some of them in person... really really great times... thank you all for these fantastic moments online and offline, for your comments and support... wish you all a merry xmas and happy new year 2011!!! i do love berlin!!!! .18.
Sony Center - Potsdamer Platz
Made by
Little Pebble For the animal rights!
This is the glass roof in the Sony center.....for a general overview have a look below on the comment boxes ;@))) I struggled i bit to have decent photos as i was handheld and using higher ISOs than what i wanted but in the end it turned to be kind of ok! This place is so so cool not only for photography as well as to have a nice meal or going to the cinema! For more info just go here:
en.wikipedia.org/wiki/Potsdamer_Platz
Who Turned the Fan Off?
Made by
AJ Brustein
Yeah, it looks like a gigantic fan - the roof of Potsdamer Platz in Berlin Germany. I don't know what the design of this is supposed to be and to my surprise it is actually open air and not a glass roof - found that out as the rain started coming through. Anyway, this place was cool mostly because it was different but nothing too spectacular. The TV Museum (of which i will post a few shots later this week) located under this roof was very cool though. ----- Random abstract
The Expedition
Made by
yushimoto_02 [christian]
McCoy : Where are we going? Kirk: Where they went. McCoy: What if they went nowhere? Kirk: Then this will be your big chance to get away from it all. Kirk, directing the search party to beam to the last coordinates of the transporter room in the deserted science lab (Star Trek II) Shot taken at the
Deutsche Kinemathek
, a museum for cinema and television. Link:
www.deutsche-kinemathek.de/
"You and your bloody ****** vignettes!"
Made by
daruma*
One of the funniest moments last weekend was when Jorg had a go at me for my use of vignettes and just (just!) managed to avoid yusing the F word when he realised young Fabe was sitting there! Fabe has been laughing and teasing me since!
Detail of a cable fence in front of a building at the Sony Centre, Potsdamer Platz - vignette added! :-)
: ministract
.
Einstein-Rosen bridge
Made by
Toni F.
If you happen to work on gravitational physics the throat of a wormhole and one end of the two asymptotic sheets it connects - an Einstein-Rosen bridge - may perhaps come to mind when you set foot at the Sony Center in Berlin's Potsdamer Platz and look at the building's beautiful ceiling. If you wish you can take a look at the
Wikipedia entry
on wormholes to notice the (somewhat frivolous) analogy.
The Upward Spiral
Made by
yushimoto_02 [christian]
CLAUDIUS :Where is Polonius? HAMLET: In heaven. If your messenger find him not there, seek him i' th' other place yourself. But if indeed you find him not within this month, you shall nose him as you go up the stairs into the lobby. [William Shakespeare - Hamlet] Shot taken at the
Deutsche Kinemathek
, a museum for cinema and television. Link:
www.deutsche-kinemathek.de/
Least interesting photo
Made by
Mike G. K.
Sony Center
: A big modern building with restaurants, bars and cafeterias in Potsdammer Platz in Berlin. It's roof with the shape of a cone has lights that change colors at night. When I clicked on the link popular on the top of my photostream this was my least interesting photo according to the ranking given by flickr. It would be ´'interesting' to see which is your 'least interesting' photo
turbine blades
Made by
rhinozaur
sony center, potsdamer platz, berlin mitte
another cool thing about the futuristic buildings at potsdamer platz is the impressive construction of the roof of the sony forum. a masterpiece of architecture... camera: nikon d60 / nikkor af 18-200mm aperture: f3.5 exposure: 1/2000 focal lenght: 18mm iso speed: 100
no awards or invitations to awardgroups please, thank you!
Mount Fuji
Made by
daruma*
Designed by Helmut Jahn, the Sony Center at Potsdamer Platz in Berlin is a stunning structure of glass and steel, with a roof designed to resemble Mount Fuji. There were no snow capped peaks when I took this shot but there was a thunderous sky :)
: buildings
Sony Center
Made by
GiuQu
This new Sony Center, designed by Helmut Jahn, is an eye-catching monolith of glass and steel featuring an enormous tent-like conical roof, its shape reportedly inspired by Mount Fuji in Japan, covering an elliptical central public space up to 102 metres across, and thus differing substantially from Hilmer & Sattler's original plan for the site.
Videos:

Potsdamer Platz - Sony Center
Sony Center Berlin with its impressive dome, a real tourist attraction. For more information please visit: www.kiekma.com...Berlin Potsdamer Platz Sony


Sony Center Berlin During German Cup
Berlin, Germany during the German Cup. So, we went to the Sony Center to watch the game on the big screen. FC Bayern München 1:


Berlin SONY-Center, Daniel, Sarah, Oz Shy 060624
Berlin SONY-Center, Daniel, Sarah, Oz Shy, June 2006 (during the World Football Tournament)...Daniel Sarah Oz Shy Travel


Sightseeing Tour Sony Center Part 2
s. Part 1...Berlin sightseeing langeweile sony center


Sony Center, New York April 07
BEBEE the talking robot...bebe sony new york


berlin sony center
berlin sony center...berlin sony center potsdamer platz


Sony Center
Me and MYNAMEISTONYMONTANA in the coolest store EVER!...Sony Center retarded nigahiga kevjumba vivalla bråket stores playstation 3


Free internet at the Sony Center
, but the internet is free! Here we are, in the middle of the Sony Center, in Potsdamer Platz in Berlin!...Germany


Sony Center 2, Berlin Potsdamerplatz
, the dome was way too bright. However, the center is a gorgeous area....Berlin Sony "Sony Center" Potsdamerplatz Germany dome


Berlin Sony Center 2006
Berlin Sony Center 2006...Berlin Sony Center 2006


Sony Center
Sony Center in Berlin. Babilonian construction. Ghenadie Sontu www.ghenador.com...Sony Center Eletronic SF www.ghenador.com


Sony Center Berlin 2007
360 viewing at Sony Center Berlin...Sony Center Berlin


Dana, Where Are We? (Episode 9 - Sony Center, Berlin)
Now we visit the Sony Center. We find it rather dull, expect the Ice Cream was good....DWAW Berlin Sony Center Ice Cream Dana


Sony Center Berlin
Sony Center Berlin...Sony Center Berlin


Sony Center - Postdamer Platz - Berlín
Sony Center Postdamer Platz Berlín...Sony Center Postdamer Platz Berlín


Sony Center dome, Berlin Potsdamerplatz
, the dome was way too bright. However, the center is a gorgeous area....Berlin Sony "Sony Center" Potsdamerplatz Germany dome


study abroad part 3:sony center
sony center...study abroad germany


sony center evelator
sony center elevator...sony center evevator


Sony Center 1, Berlin Potsdamerplatz
inside, the dome was way too bright. However, the center is a gorgeous area....Berlin Sony "Sony Center" Potsdamerplatz Germany


Nearest places of interest:
Popular places: