Videos: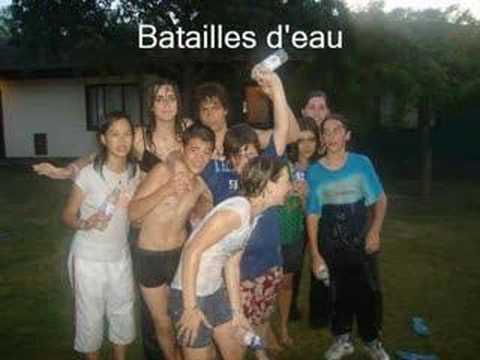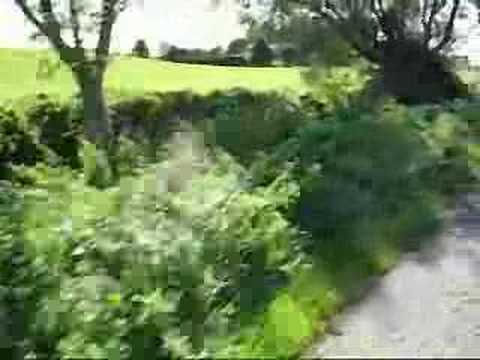 More videos
Somerset
Interesting places in Somerset:
Somerset is a county in the south-west of England. The county town is Taunton, situated at 51°00'49''N, 3°06'23''W(grid reference ST227247). Somerset borders the counties of Bristol and Gloucestershire to the north, Wiltshire to the east, Dorset to the south-east, and Devon to the south-west; the county is also partly bounded to the north and west by the coast of the Bristol Channel.
Location is derived from the great work of
WikiMapia
Top photos chosen by u all:
Litter - Urban Decay meets rural Somerset on an ice cold winter evening
Made by
Mukumbura
Litter - Urban Decay meets rural Somerset on an ice cold winter evening I decided to have a New Year's
Rant about litter!
It seems to becoming more and more of a problem here from people with a couldn't care less attitude to casually tossing away anything they are carrying rather than putting it in a rubbish bin right up to those who recently drove a truckload of old carpets up to a local beauty spot one night, reversed into the woods and dumped the lot. The education system here pays no attention to this; indeed the most litter-filled place round here is a 500 yard radius around the local High School. A few weeks ago we saw a large family having a picnic on the Cathedral Green in Wells with lots of styrofoam containers and coffee cups, chip packets, wine bottles and plastic glasses. When they'd finished eating and drinking they simply got up and walked off leaving everything where it lay. Every footpath round here is strewn with discarded soft drink bottles and plastic bags. This photo shows a supermarket trolley dumped on the ice covering a frozen field beside the river Brue on the edge of Glastonbury yesterday. It's a long way from its home, the nearest Tesco supermarket being at least a mile away. It is accompanied by the ubiquitous throwaway soft drink bottle. There was even a supermarket trolley in the moat at the Bishop's Palace in Wells recently thanks no doubt to a group of Friday night feral youths. Next time I go for a walk I'm going to have to carry a rubbish bag with me again and pick up some more of everybody else's mess! Thankfully my parents taught me to take these things home with me and to leave nature the way I'd like to find it. Sadly these days they would probably not have been allowed to teach me that sort of thing!
.
Made by
Trapac
Vivitar Ultra Wide & Slim + Hybrid Redscaled Konica Minolta VX Super 200 + Double Exposure. (Print first, Redscale 2nd.)
Continuing experiments with redscale...
First run through as standard print film mostly around Bristol, Blagdon Lake, & Stanton Drew. The film was then removed from the canister in a dark bag, reversed then replaced in the canister (all still in the dark bag) and shot through as Redscale around Bristol & Glastonbury. I did not line up the film, nor take notes, nor plan the compositions, beyond remembering that the first run through might take up some variety of colour and the second run through might work well with strong lines & silhouettes or textures. The negatives were returned uncut as requested, but I did get lab scans - any overlaps of one frame over another, are a result of this. I have cropped where I feel it is most helpful to do so, so any inclusion of frame overlap is these uploaded images has been an active choice. I will almost certainly return to the negs with a home scanner to search for alternative compositions to complement these.
Redscaling.
Basically it involves taking a roll of ordinary 'bog standard' print film, reversing it and respooling it into another film canister (all done in a dark bag) so that the light is exposed on 'the wrong side of the film' when you take a shot. You then lose two 'stops' on the optimal exposure conditions from the original. It gets developed in exactly the same way as print film, but be prepared for the technician to be a little startled (at best) or a little irritated (at worst) when they realise that something very odd has happened to the film. :)
Glastonbury Tor (Explored #1) Please visit my photo stream.
Made by
Paul C Stokes
I would like to thank everyone who has taken the time to view comment and fave this image, I am blown away by the response it has received. Never did I think one of my shots would make the front page let alone the top spot. Thanks again for all the support over the past 14 months.
Took a drive about 45 minutes south with my father yesterday to snap a few shots of this amazing building. Even more amazing is the fact the hill its on is so bloody steep its a wonder how it was built up there in the first place. Glastonbury Tor is a hill at Glastonbury, Somerset, England, which features the roofless St. Michael's Tower and is all that remains of a fourteenth-century chapel, a replacement for an earlier church destroyed by an earthquake in 1275. Tor is a local word of Celtic origin meaning 'conical hill'. The Tor has a striking location in the middle of a plain called the Summerland Meadows, part of the Somerset Levels. The Tor has been associated with the name Avalon, and identified, since the alleged discovery of King Arthur and Queen Guinevere's neatly labelled coffins in 1191, with the legendary hero King Arthur. Modern archaeology has revealed a fort, dated to the 5th century.
www.glastonburytor.org.uk/index.html
Like me on
Facebook
.
Wells Cathedral
Made by
Joe Dunckley
Photoblog
: 02 Jun 2007 I was going through old sets looking for stuff to print, and noticed that the ones of Wells Cathedral were very red, so I decided to see how it would turn out with cooler white ballance. I also cropped this to 10x8, and made sure the building was centred. Excluding the square mile, Wells is England's smallest city, being the size of an average market town. Indeed, the scene may be vaguely familiar to those who have seen the Simon Pegg film Hot Fuzz, which was filmed in the city. The diocese of Bath and Wells was created in the 10th century, when a large diocese based in Sherborne, Dorset, was divided between Bath and Wells, Sarum (Salisbury) and Winchester. The building has been evolving for over a millennium (the oldest surviving part dating to 705 CE) , and following years of neglect and abuse was renovated in the Victorian era. You can see more photos of Wells, including the original of this, .
Ashton Windmill 3
Made by
Paul C Stokes
Explored #314 Thank you Last upload from this set. This is a 3 shot HDR blended in Photomatix, adjustments made in ACR and fine tuned in PS. This was the best sunset I have photographed, the sun had dipped below the horizon here and I actually reduced the saturation in the sky a little as it was very overpowering. Taken 21 minutes after my previous post. Over 50,000 hits on my photostream now. Thank you Exposure1.3 Aperturef/11.0 Focal Length24 mm ISO Speed100
Ashton windmill is a Tower mill in Chapel Allerton, Somerset, England. The first mill on the site was medieval, but the present structure probably dates from the 18th century. It was modernised in 1900 with machinery brought from the demolished Moorlinch mill, and iron hoops around the building being added. It was restored in 1967. The mill has been designated by English Heritage as a grade II listed building.
Ashton Windmill
Golden dreams....
Made by
Carl Loves Poppies
Very busy so here's another repost! #84 in Explore, 4th August 2009! :-) Sunset at Greylake RSPB reserve in Somerset, UK. This shot made the front page of Explore!! :-) My second front page in 4 days.....i'm thrilled! Thankyou for all visits, comments and faves! I was 'tagged' by my friend (ArtFlow) So here are 10 facts about myself... 1. I spend too much of my life just thinking! 2. I love heights if i feel safe and secure....but if i don't feel safe then i am terrified! 3. I am totally at home in nature, especially open areas and hills! 4. When i love, i love forever.... 5. I don't know hate, i hope i never will... 6. I once shook Princess Dianas hand! :-) 7. I won 4000 pounds in a newspaper competition once! :-) 8. I really want to learn photography, the technical aspects! 9. I'm too sensitive for my own good!!! 10. James Blunts 'Back to bedlam' is my favourire album.
Ashton Windmill 2
Made by
Paul C Stokes
2 of 3 Another BIG thank you to everyone who took time to view fave and comment this shot. It reached #1 in Explore. This is the 2nd shot of 3 I will upload from this mini series. The shot was taken 18 minutes after my previous post, amazing how much the scenery changes in a short space of time.
Exposure 1/6 Aperture f/11.0 Focal Length 24 mm ISO Speed 100
Ashton windmill is a Tower mill in Chapel Allerton, Somerset, England. The first mill on the site was medieval, but the present structure probably dates from the 18th century. It was modernised in 1900 with machinery brought from the demolished Moorlinch mill, and iron hoops around the building being added. It was restored in 1967. The mill has been designated by English Heritage as a grade II listed building.
Ashton Windmill
Ashton windmill 1
Made by
Paul C Stokes
1 of 3 A BIG thank you to everyone who visited, faved and commented on this image, it hit #1 in Explore. I have been wanting to visit this place for a while. The weather forecast seemed promising so I jumped in the car and and snapped a few shots.
2 more Sunset shots to follow.
Exposure 1/30 Aperture f/11.0 Focal Length 24 mm ISO Speed100
Ashton windmill is a Tower mill in Chapel Allerton, Somerset, England. The first mill on the site was medieval, but the present structure probably dates from the 18th century. It was modernised in 1900 with machinery brought from the demolished Moorlinch mill, and iron hoops around the building being added. It was restored in 1967. The mill has been designated by English Heritage as a grade II listed building.
Ashton Windmill
Love on high....
Made by
Carl Loves Poppies
Tender breeze on hilltop, Tender look in eye, Sun is bursting through the clouds, A singing bird nearby, Naked feet on naked grass, A naked embrace on high, Hand in hand and heart to heart, Feel our spirits fly, Dry your tears my darling, Hush baby, don't cry, For happiness is love, And love will never die! One of my poems, i like simple rhyming poems myself, so i try to write these too.... This was taken recently at Priddy Pools, Stock Hill, on the Mendips, Somerset. It was a dull day, but the sun suddenly peaked through the clouds in the late afternoon and lit the grasses in a magical light, not sure i caught the beauty i saw that day but i like the photo anyway and i love the moorlandy landscape on the hill tops. I'm sorry, i've had trouble commenting today, but i will catch up soon!! Love Carl xx
We've come a long long way together...
Made by
zailmcc
I sat for a good couple of hours watching this 4 Spot Chaser dry out after emerging from the exuvia you can still see in the bottom right. After spending maybe a couple of years as a larvae in the water they crawl out of the water when conditions are right and up a stem where they begin the process of metamorphosis. Once it has come out of it's case it then pumps fluid through it's body and wings to get to full size. It's a really amazing process and today was the first time I'd seen it - watching the soft new creature harden and change colour was truly fantastic - I'm sure I'll post more pics of this when I've sorted them :) View on
blackground
Some colour correction in PS DSC_0053_2010_05_30_060 copy
100 metre sprint final
Made by
Mukumbura
Go on then, You know you want to! This is a rework of an image I took last year of two cygnets attempting to get airborne running the length of the Bishop's Palace Moat in Wells. There was lots of noise and splashing as you can see! They have a colossal wingspan. Several Mute Swans live on the moat and have learned that if they ring a bell beside the drawbridge and gatehouse they will get food thrown to them by the gatekeeper. It is interesting to see how quickly the youngsters learn the same trick. This was also a case of being in the right place at the right time AND having the camera set up correctly for a shot like this on shutter priority at 1/1600th. If it had been on 1/250th there'd have been just a blur of passing bird!
Tor Zoom Supermoon
Made by
Bob Small photography.
That'll have Prof. Cox gnashing his teeth! ;) I'd been thinking of this shot for a couple of days - now I have the D7000 I felt more confident to attempt it as performance at lower ISOs is far better than the D200. So, using the handy software tool 'The Photographer's Ephemeris' I scoped out a good place to observe the 'Supermoon(!)' rising above Glastonbury Tor. Now I haven't really shot the moon seriously before so this was all on the hoof - and it's surprising how quickly it rises! The colour was, I suspect, due to the fine cloud it was rising through. Almost could be Mars ;) This is the sharpest of all attempts - now I know what to do I need to wait another 20 years or so for the next large pass at full moon! Enjoy...
Glastonbury Abbey flora HDR
Made by
*Firefox
Last Saturday I visited friends in Glastonbury... late in the day I took a little time out to take a stroll around the abbey. For centuries travellers and pilgrims have visited this sacred site, situated in the heart of the beautiful county of Somerset. Traditionally the seat of Christianity in England and steeped in legend, Glastonbury Abbey attracts visitors from across the globe, who come to marvel at these romantic ruins. Glastonbury Abbey is yet another victim of Henry VIIIs dissolution of the monasteries. Legend states that the grave of King Arthur is within the grounds, and that Joseph of Arimethea once visited here, his staff becoming the Holy Thorn that grows here, and which flowers twice a year.
Glastonbury Tor, shrouded in fog
Made by
Carl Loves Poppies
I had to stop on the way to my job this morning and get a picture of Glastonbury Tor over the treetops, seemingly an island above the fog! In fact, it's been known as the Isle of Avalon, and today i could see why! Note the 2 people at the top! :-) I'm feeling a bit like my old self at the moment......and i'm fed up with going on about my health here...i will try to restrain in future, even if i feel very bad again!! Some happier news, the Official South West England website has chosen my Woolacombe picture as the main one for their 'Family Holidays' page! :-)
www.visitsouthwest.co.uk/experiences/family-holidays/
Let the light shine down on you....
Made by
Carl Loves Poppies
#145 in Explore, 24th September 2009! :-) Reposted 28th January 2011 Thankyou everyone for your visits, comments and faves! :-) ' ..as i step into the bright sunshine, i leave the demons behind, It's a kaleidescope of colour, Spinning round my mind, I'm so dizzy....and i feel free..... ....free to live my life again.... ...free to just think twice...... ....free to feel alive again..... Free to try to be, what i've always wanted to be...' A song i wrote a few years ago, during one of my 'up' moments! :-) This shot was taken near Moorlynch on the Polden Hills in Somerset..... the sun was starting to burst through the fog... :-) I hope all my friends have a brilliant weekend! :-) Love Carl xx
Roe deer in the nettles
Made by
Carl Loves Poppies
#65 in Explore, 26th May 2009! :-) I was so happy with this capture. I was at Shapwick Heath nature reserve in Somerset when i noticed a deer in the undergrowth besides the path. It was moving slowly away from me with it's head lowered and out of view. It hadn't noticed me. I ran quietly down a side path to where it looked like the deer was heading and i hid behind a tree with my camera at the ready. Luckily the deer heard something and put it's head up for a split second, long enough for me to get this shot! :-) Then it turned and fled into the woods! This was a wild animal, not a tame park deer, so i was so happy to get the picture! It's one of my faves! :-) Re-posted 14th October 2010!
painted shoe by Clarks
Made by
Trevira
Imagine having a hand painted, arty Deco style pair of shoes. From the caption: 'About 1929, to encourage shoe design, Alice Clark organised a department to produce satin shoes painted to customers' colour schemes, and hand painted and embroidered evening shoes. 1929 Evening Bar shoe. Painted satin designed by Christina Walshe. 2 1/2 louis heel. Turnshoe.' I've just found out that Alice Clark was an interesting woman; a campaigner for women's rights and a pioneering historian of women's lives and work. There's a useful piece about her at
Early Modern Notes
.
Summer life.....
Made by
Carl Loves Poppies
Another memory of summer during this grim weather.... Taken at RSPB Greylake on the Somerset Levels. I'm in a slightly happier place today, i saw my doctor a couple of days ago, she is a real people person, understanding and caring...... she put me on some anti-depressants while i waited to find out what was wrong with me as she could see i was in a bad way... Unfortunately the tablet made me ill, so i didn't take any today! I have just had a blood test but don't get the results until after Christmas, so i will try and have a good holiday and worry about it after! Wishing all my friends good health and a wonderful Christmas! :-) Love Carl xx
Ancient clock
Made by
Rob Roy 06
This clock, inside in the north transept, has been telling the time in Wells Cathedral (Somerset, England) since around 1390. The second oldest original working clock in the world, and the oldest with its original dials. (That and following information pp notice displayed with the clock.) It shows hours and minutes, and the number of days since a new moon. Above the dial, there is a group of figures which spins around on the quarter hour. As it spins, a knight is unhorsed by a lance. He is merely 600 years old. I presume the first one wore out! (My id Wells clock 1390 pde0159)
Your heart is never wrong....
Made by
Carl Loves Poppies
I battle all the time with myself..... My head or my heart? They always contradict each other.... but in my case my heart always rules my head, my heart is stronger....and i'm comfortable with that.... This shot was taken on a rather gloomy but dramatic afternoon at Westhay Nature Reserve in Somerset, i must admit, i love these kind of conditions, cloudy, windy days....nature seems so much more intense at these times......to go with my often intense personality! :-) Thankyou to everyone for their comments and faves, it is much appreciated! Re-posted on 23rd November 2010
Videos:

somerset
somerset...somerset


cycling over the somerset levels
music by 'Caravan' clips of moors road between Goldney and Glastonbury...cyclying over the somerset levels goldney glastonbury


Somerset Pennsylvania Camp Cadet 2007
Police Camp Cadet of Somerset County, PA. Scenes are from the 2006 and previous years....Pennsylvania State Police Camp Cadet Somerset County PA


West Somerset Railway Autumn Gala 2006
Lineside shots from the West Somerset Railways Autumn Gala in 2006....Steam Train Locomotive West Somerset Railway Autumn Gala 6024 4247 850 3850 45231 5553 5164 6412


Visit Dunster on Exmoor (Devon/Somerset)
What are your thoughts on the picturesque village of Dunster in Exmoor, Devon/Somerset. Dunster has over 200 listed buildings. Dunster is a protected village that


Hymek D7076 Class 35 West Somerset Railway 16/6/07
Hellfire Hymek...Class 35 Hymek Diesel Hydraulic Maybach MD 850


Footprints: In Somerset - Trailer
Matt and Tom on a whirlwind five-day exploration of the unique county of Somerset. Watch as the lads are put through their paces as they experience life


Somerset Academy: Islands of Adventure
is Somerset Academy's 9th and 10th Grader's Endo of the Year Trip. Please Comment! I wanna know what you think! Enjoy......Somerset


Britain's Best Breaks: Somerset: The Toby Inn
In the Somerset Highlands you will find a quality selection of b&bs and Guest Houses providing great service and value for money. Just right for those people looking for


Britain's Best Breaks: Somerset: Edgcott House
In the Somerset Highlands you will find a quality selection of b&bs and Guest Houses providing great service and value for money. Just right for those people looking for


Strand & Somerset West Slide Show South Africa
://www.12234455.co.za - Strand & Somerset West Slide Show South Africa...Strand Somerset West Slide Show South Africa


Somerset Holiday
Slideshow from our July 2006 visit to relatives in Somerset. I had to shorten this to make it fit youtube. I cut the display length of each photo


West Somerset Railway Autumn Gala 2007. October 5th.
Some views from the West Somerset Railway's 2007 Autumn Gala. Locos Included:3802, 44422, 42968, 5553, 3440, 4160 and 6619. We'


West Somerset Railway Autumn Gala 2007. October 6th.
My apologies for not placing the sequel to the West Somerset Railway's 2007 Autumn Gala immediatly. These views were taken on the 6th of October. Locos Included:


Warwickshire and Somerset
to Somerset last Monday gave the opportunity to take some video of a pretty village and its big house, and features of the Somerset Levels....Somerset


West Somerset Railway
Some shots of our day on West Somerset Railway...West Somerset Railway Steam Train Watchett Minehead


Somerset Palace Seoul
Somerset Palace Seoul, Grand Opening on 18 October...somerset palace seoul grand opening 18 october


WEST SOMERSET SUNDAY MORNING
A Test Run Along The WSR on a Spring Sunday Morning in A Class 35 Hymek type Locomotive...MSTS WSR HYMEK CLASS_35 PETETHETIM UKTRAINSIM TRAINSIM.COM


Somerset Fun
Somerset...Somerset


Nearest places of interest:
Popular places: