Videos: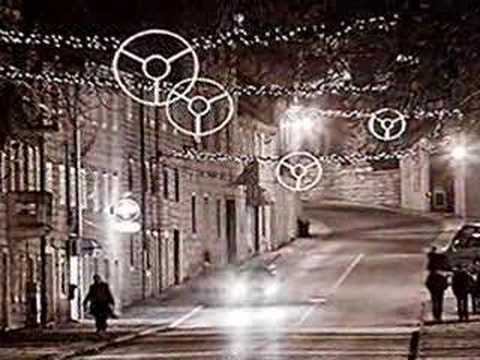 More videos
Sinj
Interesting places in Sinj:
Sinj is a town in the continental part of Split-Dalmatia county, Croatia, at . The town itself has a population of 11,468 (2001 census), while the population of the administrative municipality which includes surrounding villages is 25,373 (2001). Sinj is the center of an area known as ''Cetinska krajina'', a group of settlements situated on a fertile karstic field (''Sinjsko polje'') (...)
Location is derived from the great work of
WikiMapia
Top photos chosen by u all:
Church of Our Lady of Sinj on the medieval fortress Grad
Made by
Load.Error
In their invasions, following the fall of Bosnia in 1463, Turks were tearing off one by one piece of the Croatian territory and only reliquiae reliquiarum – remains of the remains of the once famous Croatian kingdom were left. Thus on 25th November 1536 they conquered Sinj as well. During 150 years of the Turkish reign, several attempts to liberate Cetina region gave no results. It was only in 1686 that the Venetian governor Cornaro managed to expel the Turkish force out of Cetina region. But Turks couldn't get over Sinj. After several unsuccessful attempts, in July 1715, Mehmed-pasha Celic and his 60.000 soldiers from Livno broke into Dalmatia. Some went for Drnis, had to go back empty-handed and conquered Vrlika by deceit and killed the entire crew, while the others first attacked Otok and after a few days of bloody battles killed more than 300 brave defenders led by the parish priest, father Stipan Vucemilovic. After the slaughter in Otok, they hit on Sinj, plundered and burnt a newly erected church and besieged the Fortress. All that happened in those days was recorded by an officer in his Diary of the Siege of Sinj, which is still kept in the archives of the Franciscan Monastery in Sinj. The enormous Turkish army besieged the Fortress with cannons and other weapons. There were 700 brave defenders in the Fortress led by the chevalier, Rev. Ivan Filipovic Grcic and father Pavao Vuckovic. Turks first asked them to surrender the town. When the latter rejected, on the 8th of August they bombed the Fortress heavily, and in a few days it was almost pulled down. Early morning on the 14th of August, the attackers stormed out and hoped to conquer the town. It was a desperate, life-and death struggle. Before the noon, in the peak of August heat, in the mist of fight, the Turks started running back. There was riot and confusion ... Under the walls of the half destroyed town they left the abundant plunder of arms and food and more than 10.000 killed Turkish solders, and only 39 fallen Croatian defenders. Then a beautiful sunny day came, the 15th of August, Feast of the Assumption. All the officers and soldiers, monks, and the people were convinced that the defence of Sinj, defeat and rout of a far more superior Turkish force was a gift from Heaven. Therefore, Stjepan Cupilli, the archbishop of Split, arrived to Sinj and thanked God and Virgin Mary for the gift of victory, in a solemn mass. In sign of their thankfulness to the Virgin Mary, Croatian officers invested their first salaries to forge a golden crown in Venice, by which they crowned the figure of Our Lady of Mercy, which is since then worshipped as Our Lady of Sinj. They also decided to celebrate the unique victory every year by Alka tournament.
Sinj, Croatia
Made by
LusoFox
Sinj, Croatia Sinj (pronounced [sîːɲ]) is a town in the continental part of Split-Dalmatia County, Croatia, at 43°42′N 16°38′E. The town itself has a population of 11,468 (2001 census), while the population of the administrative municipality which includes surrounding villages is 25,373 (2001). Sinj is the center of an area known as Cetinska krajina, a group of settlements situated on a fertile karstic field (Sinjsko polje) through which the river Cetina passes. Sinj lies between four mountains: Svilaja, Dinara, Kamešnica and Visoka. Those mountains give Sinj its specific submediterranean climate (hotter summers and colder winters). The town grew around an ancient fortress held by the Ottomans from 16th until the end of 17th century, and the Franciscan monastery with the church of Our Lady of Sinj (Gospa Sinjska), a place of pilgrimage. The anniversary of the last victory over the Ottoman army in 1715 is celebrated yearly in the beginning of August by Sinjska alka, an equestrian competition in which ceremonially dressed horsemen try to hit a small ring (alka) with their lance while galloping.
en.wikipedia.org/wiki/Sinj
20080925_40D_IMG_3073_Hrvatska
Next Generation - Sinjska Alka
Made by
vankufer
A long standing tradition in Croatia is the Sinjska Alka. The tournament is performed once a year, in memory of victory over the Ottoman Turks in 1715 in the city of Sinj. Alkari (knights) dressed in the traditional costume,
riding in a full gallop
, try to put a spear through a metal ring (alka) that hangs from a wire.
Flugplatz Sinj Panorama 2
Made by
pilot_micha
Diese Bildserie zeigt das Panorama am Flugplatz Sinj. Am Morgen vor dem Aufrüsten der Segelflugzeuge aufgenommen. Der Standpunkt ist am Südrand der Piste (08/26). Die Bilder wurden von Osten (1) über Süden bis nach Westen (6) aufgenommen.
knight
Made by
*shana
Alka is knight tournament which has been held every first Sunday in the month of August in town of Sinj, Croatia since 1715,
'knight' On Black
Motorsegler Vivat 03
Made by
pilot_micha
Vivat beim Ausrollen nach der Landung. Der Motorsegler ist vom Blanik abgeleitet und hat neben dem einziehbaren Zentralrad Stützräder ganz am Ende der Flügel. Diese werden im Flug an die Fläche angeklappt.
Flugplatz Sinj 02
Made by
pilot_micha
Unsere DG 505 wird von den kroatischen Fliegerkameraden in Sinj fachmännisch begutachtet. Für viele ist dies das erste Leistungsflugzeug in Kunststoffbauweise, das sie aus der Nähe betrachten können.
DG 505 in der Abenddämmerung
Made by
pilot_micha
Da wir am Montag erst sehr spät starten konnten und sowieso praktisch keine Thermik war, flogen wir im Hangwind und unter den Rotoren einer schwachen Welle bis zum Sonnenuntergang.
Flugplatz Sinj 06
Made by
pilot_micha
Am Abend des ersten Tages wird die DG zunächst nur angebunden. Als dann aber der Bora aufkam wurde sie doch noch sicherheitshalber im Hänger verstaut.
Flugplatz Sinj 59
Made by
pilot_micha
Die Piloten nutzen die Gelegenheit für einige Lektionen im Schwebeflug. Dies ist die Gelegenheit das Fluggerät mal aus der Nähe zu fotografieren.
Luftbild Sinj 10
Made by
pilot_micha
Das Segelflugzeug kreist etwas südlich des Flugplatzes Sinj. Der Blick geht über den Platz, der eine West-Ost-Ausrichtung hat, nach Süden.
Flugplatz Sinj 04
Made by
pilot_micha
Tomislav aus Sinj hat im Pilotensitz platzgenommen, aber erst viel später am Nachmittag findet auch der erste Start statt.
Motorsegler Vivat 05
Made by
pilot_micha
Der Vivat in der Parkposition am Flugplatz Sinj. Im Hintergrund sind die westlich des Platzes gelegenen Hügel erkennbar.
Flugplatz Sinj 65
Made by
pilot_micha
An der Leine hängen neben der Wäsche einige Forellen zum trocknen. Diese werden später noch von Robert geräuchert.
Flugplatz Sinj 56
Made by
pilot_micha
Mit Hilfe eines Miltärhubschraubers wird eine Druckgaseflasche Stickstoff für das Fahrwerk des Blanik angeliefert.
Flugplatz Sinj 15
Made by
pilot_micha
Die private Citabria am Flugplatz Sinj. Diese Maschine wurde während unseres Aufenthalts zum Schleppen verwendet.
Flugplatz Sinj 77
Made by
pilot_micha
Der Schäfer und sein Begleitesel. Immer wenn die Herde weiter weg grast, dann muss dieser das Gepäck tragen.
Flugplatz Sinj 45
Made by
pilot_micha
Eine Pilatus über der Graspiste von Sinj. Es handelt sich um eine Trainingsmaschine des kroatischen Militärs.
SINJ - spomenik sinjskoj alci...
Made by
ikrokar
hr.wikipedia.org/wiki/Sinjska_alka
Flugplatz Sinj 22
Made by
pilot_micha
Interessantes amphibisches Ultraleichtflugzeug (UL) am Flugplatz Sinj. Das Gerät hat drei Sitze!
Videos:

Sinj
beautiful little town...sinj alka gospa sinjska croatia


Klapa Sinj - Ne daj se Cetino
Slide show: Sinj, Alka, Cetina ________________________ Muzika: Klapa Sinj - Ne daj se Cetino ________________________ foto: http://www.ile85.com


sinj
grad sinj.stanica litre...sinj


Otok-Sinj ...moje rodno misto
Općina Otok proteže seistočnom stranom sinjskog polja.Između Kosinca , Cetine, Rude i planine Kamešnice.Obuhvaća mista Gala,Otok,Ruda i Udovičići.U zadnjih


Najlipši grad na svitu...
Slide show Sinj......sinj hrvatska croatia dalmatinska zagora vito


Arsen Dedic & Gabi Novak: Tamo da putujem
hrvatska zagora glazba muzika kastela drnis sinj imotski trogir...arsen dedic gabi novak dalmacija sibenik croatia hrvatska zagora glazba muzika kastela drnis sinj music croatian artist


Viteska igra / Knights game - ALKA
organisé à Sinj depuis le 15 août 1715 par les habitants de la région de Cetina, pour fêter et commémorer la victoire sur les Turcs. Sinj est une


Sinjska alka
alka) with their lance while galloping." http://en.wikipedia.org/wiki/Sinj...sinj alka horses croatia


Arsen Dedic & Gabi Novak: Bit ces uvijek moja...
I drugoj kad ih dam brac imotski hvar drnis trogir kastela split solta sibenik zadar sinj vinovo donje cavoglave makarska korcula primosten cvrljevo lecevica bol supetar planjane cavoglave sedramic sratok


Arsen Dedic: Stara pjesma
zemlja k'oi prije brac imotski hvar drnis trogir kastela split solta sibenik zadar sinj vinovo donje cavoglave makarska korcula primosten cvrljevo lecevica bol supetar planjane cavoglave sedramic sratok


Klapa Pasika - Kostanje: O, Pasiko moja
dugi rat podstrana sinj katuni drnis vinovo donje gornje stara zagora pisma krilo jesenice maslina intrade poljud vilo moja crikvenica tragos trogir sibenik sumadija uruguay fjaka sinj lucica kastela orij


Jel to oni nas zajebaju
Croatia is over and her visa expired,......zagora croatia hrvatska dalmacija drnis split sinj movie film karate kroatien croatian dalmatia dalmatien dalmazia


Old Traditional Singing: Ojkavica
- 823 Rumin - 220 Satrić - 513 ......croatia hrvatska sinj zagora dalmacija glazba muzika traditional old ethno legen zagreb split trogir kastela slavonija


Lubenice - Cres, Croatia
city, Lubenice, hanging 300m above sea level. Enjoy! Background music: Klapa Sinj - Susna zikva na skoju...lubenice cres croatia hrvatska


Croatian folklore: Vrlika - Pitaju me odakle si mala
" (Milan Begović) Vrlički......Folklore Croatian Croatia Hrvatska Music Folk Dance Sinj Vrlika Zagora Ethno CRO Balkan Folklor Dalmacija Dalmatia kolo


Vaganj
www.rujani.pondi.hr Cesta preko Vagnja...rujani prolog livno vaganj sinj


Lijepa Hrvatska Beautiful Croatia
gospić dubrovnik šibenik trogir split solin kaštela makarska dubrovnik neum imotski metković buje pazin senj sinj ploče cavtat derventa orašje odžak omiš nova gradiška okučani brač hvar krk cres biograd


imotska krajina zemlja vukova, vila i hajduka
, naši narodni obicaji imotska krajna zemlja vila hajduka i vukova hrvati dinaroidi morlaci imotski sinj vrgorac biokovo svilaja dinara slivno zmijavci runovici poljica zagvozd aržano proložac rašcane lovrec studenci


Traditional Music: Dodji dragi, dodji moja nado
ispunjen poljima plavljenim Cetinom i njenim pritocima,......zagora dalmacija croatia hrvatska kroatien music slavonija traditional sinj bosna zagreb glazba split trogir kastela


Nearest places of interest:
Popular places: