Videos: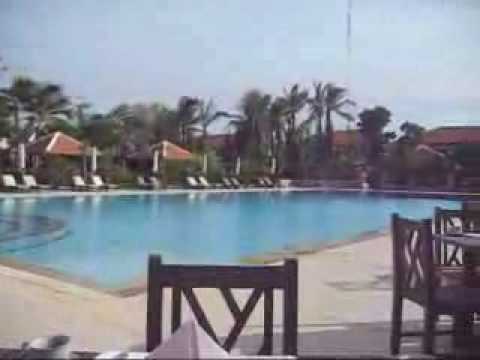 More videos
Siem Reap
Interesting places in Siem Reap:
Siem Reap is the capital of Siem Reap Province, Cambodia.
The reason most people come to Siem Reap is the , which is thoroughly covered on its own page.
Landmine Museum, , 6 km south of Banteay Srey . This tiny museum was set up by local deminer Aki Ra to educate locals and tourists about the dangers of land mines. Piles of defused mines and UXO lie around the site and the guides are mostly teenagers who were orphaned or injured by mines, many of whom live on site. A very worthwhile trip that brings home the scale of the problem and shows you a slice of "real" Cambodia. US$1 entry, and donations very welcome — everything will be used to provide support for land mine relief initiatives, education and victim assistance. NB: The museum moved in 2007, so make sure your motodop doesn't try to take you to the old location in a village near Angkor Wat.
A short distance outside of the city center, there is a small bone to mark the Khmer Rouge killing fields that were near Siem Reap. There is no cost to enter, but donations are requested, as the temple that hosts the memorial is under expansion.
An alternative trip when you are feeling 'templed out' is to visit the Tonle Sap lake a few miles from town and take a boat trip past the floating villages. The fast hydrofoil to also passes this way.
The silk worm farm is worth the hike. Again, ask any tuk-tuk driver.
Kampong Phluck, off the Highway to , is only reachable by motorbike and then boat, and is a much more authentic 'floating village experience' than the one close to the Tonlé Sap-ferry harbour. Enquire at your local hotel for a day trip to this fascinating village on stilts. This day trip should cost around US$30 and it takes about 2 hours to reach the village, depending on the road conditions and water level.
Location is derived from the great work of
WikiMapia
Top photos chosen by u all:
Siem Reap, Cambodia
Made by
EricK_1968
Siem Reap City is the capital of Siem Reap Province, Cambodia. Siem Reap has colonial and Chinese-style architecture in the Old French Quarter, and around the Old Market. In town, there are Apsara dance performances, craft shops, silk farms, rice-paddy countryside, fishing villages and a bird sanctuary near the Tonle Sap Lake. It is the gateway city for nearby Angkor Wat. Siem Reap today, being a popular tourist destination, has a large number of hotels and restaurants. Most smaller establishments are concentrated around the Old Market area, while more expensive hotels are located between Siem Reap-Angkor International Airport and the town along National Road 6. There are a variety of mid-range hotels and restaurants along Sivatha, and budget to mid-range hotels in the Phsar Leu area. The name Siem Reap means the 'Defeat of Siam' —today's Thailand —and refers to a centuries-old bloodbath, commemorated in stone in the celebrated bas relief carvings of the monuments. In 1901 the École Française d'Extrême Orient (EFEO) began a long association with Angkor by funding an expedition to the Bayon. In 1907 Angkor, which had been under Thai control, was returned to Cambodia and the EFEO took responsibility for clearing and restoring the whole site. In the same year, the first tourists arrived in Angkor - an unprecedented 200 of them in three months. Angkor had been 'rescued' from the jungle and was assuming its place in the modern world. Siem Reap, Battambang & Preah Vihear received by King Sisowath, 1907. Siem Reap was little more than a village when the first French explorers re-discovered Angkor in the 19th century. With the return of Angkor to Cambodian, or French, control in 1907, Siem Reap began to grow, absorbing the first wave of tourists. The Grand Hotel d'Angkor opened its doors in 1929 and the temples of Angkor remained one of Asia's leading draws until the late 1960s, luring visitors like Charlie Chaplin and Jackie Kennedy. In 1975, the population of Siem Reap, along with that of the rest of the cities and towns in Cambodia, was evacuated by the communist Khmer Rouge and driven into the countryside. As with the rest of the country, Siem Reap's history (and the memories of its people) is coloured by spectre of the brutal Khmer Rouge Regime, though since Pol Pot's death in 1998, relative stability and a rejuvenated tourist industry have been important steps in an important, if tentative, journey forward to recovery. With the advent of war, Siem Reap entered a long slumber from which it only began to awake in the mid-1990s. Today, Siem Reap is undoubtedly Cambodia's fastest growing city and serves as a small charming gateway town to the world famous heritage of the Angkor temples. Thanks to those attractions, Siem Reap has transformed itself into a major tourist hub. Siem Reap nowadays is a vibrant town with modern hotels and architectures. Despite international influences, Siem Reap and its people have conserved much of the town's image, culture and traditions. wikipedia
Apsara Dance - Cambodia - Khmer classical dance
Made by
fixosign
Khmer classical dance is a form of dance from Cambodia also known as Khmer royal ballet and Cambodian court dance. Khmer classical dancers use stylized movements and gestures to tell a story much like a mime. Many people consider its style vague or abstract. Dancers do not speak or sing; they dance with a slight smile and are never supposed to open their mouths (though a few dramas have brief speaking parts). Khmer classical dance can be compared to French ballet in that it requires years of practice and stretching at a young age so the limbs become very flexible. Hand gestures in Khmer classical dance are called kbach (meaning style). These hand gestures form a sort of alphabet and represent various things from nature such as fruit, flowers, and leaves. They are used in different combinations, sometimes with accompanying foot movements, to convey different thoughts and concepts. The way in which they are presented, the position of the arm, and the position of the hand relative to the arm can also affect their meaning. Besides hand gestures are gestures which are more specific to their meaning, such as that which is used to represent laughing or flying. These other gestures are performed in different manners depending on which type of character is played.
Siem Reap
Made by
Ed-meister
At a drab-looking teeny village on our way to Kompong Phluk, overturned boats and discarded fishing nets symbolised the harsh dry season that has taken hold. Fishing is the main source of income here and I often inquired whether China's gargantuan Three Gorges Dam project had any adverse effect on the Mekong. Most were fazed at my questioning, claiming they've never heard such an accusation. Well, there's my attempt at a story gone into humid air. The people here were so poor the huts barely looked intact. Two naked children frolicked under an upturned boat, languishing in the shade away from the unrelenting sunlight. One seemed to playing with a bowl of mud when I realised it was actually food. "Here", I thought, "have a vegetable cracker." He was duly rewarded with a balloon afterwards and I don't know if he's seen or much less held a balloon before, but he seemed mesmerised enough to leave us with a rewarding feeling as we left and made way for the enchantingly titled 'floating village'. More abject poverty awaited us.
Threshold
Made by
... Arjun
In the foreground, is one of the 54 gods, which stand on the left side of the causeway to Angkor Thom. The right hand side of the causeway has 54 demons. There are 5 monumental gates, each 20m high, around the city. You can see the South gate in the background. Angkor Thom is a fortified city, which was built by Angkor's greatest king, Jayavarman VII (1181-1219). The wall is 8m high and 12km in length and is encircled by a moat that is 100m wide. At its height, the city supported a population of one million. This is amazing considering the population of London at the same time was only 50,000. Even the remains of this city are spectacular and a sight to behold. Siem Reap, Cambodia 2006
Arjun Purkayastha • travel & fine art photography •
Crushed | The power of nature | Ta Som
Made by
lou1003
There's a few different Angkor temples that have trees growing over the top of them. This has led to the collapse of quite a few temple walls. The Cambodian government is currently in the process of reinforcing all of the effected areas, to give the walls of the temples extra strength.... Hopefully the reinforcements they are installing will hold, as it would be a shame to lose either the trees or the temples! This image was taken on my second day exploring the Angkor temples at Ta Som. It was definitely my favourite temple - no where near as many tourists and there is a spectacular tree at the end of the temple - it's kind of a long thin walk-through type thing, and the end opens out in to a court yard, with a HUGE winding tree growing over the top of the elaborate stone entrance.
Hidden Gods
Made by
Souvik_Prometure
Featured at Explore Front Page on 23rd Mar'10
Peek through the wall
The collection of Buddha statues inside
Phnom Bakheng
temple's library. They were found by World Monument Fund in April 2009 and very soon they will be transferred to Angkor Conservation Office in Siem Reap. The shot was taken by passing tripod with mounted camera through narrow hole in the wall. Then multiple shots were taken with numerous settings by remote shutter release. It was very dark inside just little glimpse of sunlight through the hole in the back wall.
Khmer Children
Made by
Tex Flix
One of the most touching moments came when I was able to visit a small village about 45 minutes outside Siem Reap. Many of the people that live in rural Cambodia have very little to live on. I was accompanied by a group of business owners from Bangkok who have taken this community under their care. We were delivering large bags of rice and sandals. Under their care many within the village now have meager homes, small farm animals and clothes on their backs. It was raining extremely hard that afternoon (that's a raindrop falling past the boy's face on the right). We had umbrella's and the occupants of the village had nothing. The rain didn't bother them a bit, it was just another normal day.
Made by
Flash Parker
Pub Street, Siem Reap, Cambodia Ah, the ancient temples of Angkor. The glory of those that have passed, the sublimity of... ... the bar. When you pack your own light you can create whatever stories you want. Adam, my travel campanion and I were quenching our thirst the night before we were to tackle the temples when I spotted this statue at the end of the bar. A little bit of flash magic and the bartender, ladyboys and street hawkers vanish from the frame. Flashes: SB-28, 2cm grid, high camera right * Flashwaves Triggers Bloggery goodness, with updates a plenty:
www.flashparker.wordpress.com
Made by
Flash Parker
Pub Street, Siem Reap, Cambodia. The street adjacent the drinking/cavorting district in Siem Reap may only be a few lanes wide, but it's as dangerous as any 12-lane highway back home will ever be. You see, there are no rules, per se. There is no right of way save for the size of the vehicle you're driving, and there are no lights, stops signs or traffic cops. Makes for good panning. Makes for bad crossing. Bloggery goodness, with updates a plenty:
www.flashparker.wordpress.com
The single best portrait tip ...
Made by
... Arjun
I don't remember where exactly, but I do remember reading somewhere to take a big bag of sweets with me to Cambodia. It said it would be good to give the children something after you have photographed them. With this girl, I thought, Why not give her the sweets before I take the shot? I waited for her to open it and pop one before opening the shutter ... and you can see the effect it had on her. Added to the
Arjun Purkayastha • travel & fine art photography •
Made by
Flash Parker
Pub Street, Siem Reap, Cambodia Dr. Fish. He operates all over the world. Not that I'd ever stick my feet inside one of these disease pits, but they're cool to watch for a moment or two. They're also a little different than the ones we find here in Korea; this one is at a restaurant, and the woman with her feet in the tank is eating a cheese pizza. True story. Bloggery goodness, with updates a plenty:
www.flashparker.wordpress.com
Apsara
Made by
Khmer dude
see on black background
A cultural village (Siem Reap) version of the 13th century Apsara, accurately dressed except the modest top to keep it G rated in present standard. BTW, this stunning young lady's name is Marina... This is an improved version from the initial rushed job done in order to complete the History of Jayavarman VII set together. A reminder to myself to avoid rushed work if possible :))
The glow of the Buddha
Made by
... Arjun
As I climbed the steps to Bayon, we came face to face. The noise in the background slowly muffled into the evening silence, just before the sunset. I saw the world in black and white. Except for the orange. And yes, the gold. The glistening gold reflecting and glimmering with the wind. The glow of the Buddha. In 50mm. . Siem Reap, Cambodia 2008
Arjun Purkayastha • travel & fine art photography •
Six monks
Made by
MagdaBis
Cambodia, August 2003 This is my favourite. I was on the way from Angkor Wat to Thai border. We stoped for a break and I noticed those monks waiting for some food from people from the village. They left seconds after I took that photo. It was taken around noon with ordinary compact camera and in a hurry, so there was no chance to play with light.
Visit My Travel Blog
Apsara Dancer - Siem Reap
Made by
lyon photography
Check me out on:
My LinkedIn Page
Twitter
Facebook
My Blog, Lyon Photography
khmer ..
Made by
shakmati
3 years... 8 months... 20 days. 1.8 million were murdered by the Khmer Rouge. Of the over 14,000 prisoners who entered the now infamous S21 prison camp, formerly a high school, only 7 survived. They photographed each one before their execution. Learn about it here:
www.killingfieldsmuseum.com/s21-victims.html
Angkor wat
Made by
Andypk99
One of the world famous sunrise in the world. Angkor wat sunrise.. the little girl was just begging the tourist to buy some book from them. Beside of enjoying the beautiful sunrise, who dare to give some love for the Cambodia people? First explored! Thanks every one :) Deleted from explore,lol dont know how is the system working :)
Siem Reap
Made by
Ed-meister
Jas and I observed these two rambunctious children for quite a while. On the onset they seemed to be playing in sand with a plastic bag. There must've been more to it I thought. Were they going to carry it somewhere, building their little secret sand temple? When I got in closer the crassly pair unleashed a wave of sand at me.
Khmer Colonnade
Made by
photobenedict
Colonnade at Angkor Wat after a rainstorm, near Siem Reap, Cambodia. View
my most interesting on flickriver
View
my favorites set on flickriver
Cambodia-251-1
Made by
Tristan27
The spectacular Ta Prohm temple. This temple is also known as the Angelina Jolie or Tomb Raider temple as it was used in part of the 2001 movie. What is great is that it hasn't been restored too much and it looks as though the jungle is reclaiming it! It is also part of the Angkor Wat temple complex near Siem Reap
Videos:

Siem Reap Smile
A slideshow of the amazing sights and signs of Siem Reap, Cambodia!...Cambodia Khmer Rock Angkor Wat Asia Music Rocks Weird Holiday Tomb Raider Rat Food


Village Life Around Siem Reap
Around the Villages of Siem Reap. Some snaps of "real" Khmer. Maybe. Things i remember from my short time there. Riding out on dirt


Siem Reap Video Montage
110 Siem Reap, is a province located in northwestern Cambodia, on the shores of the Tonle Sap lake. The provincial capital is also called Siem Reap.


Night Scene in Siem Reap
This short video comprises of 5 scenes, taken around Siem Reap Town, Cambodia....Siem-Reap Cambodia


Tuk-tuk Ride in Siem Reap
Taken from the tuk-tuk in Siem Reap...Siem Reap Cambodia tuk-tuk ride


Temples of Siem Reap (Cambodia)
Siem Reap VALPARD FILMS http://valpardfilms.free.fr...Cambodge Cambodia كمبوديا कम्बूजा カンボジア 캄보디아 柬埔寨 ประเทศกัมพูชา Kambodscha Cambogia Khmer Bayon Ta Prohm Siem


Angkor-@-Siem Reap
Siem Reap Tour, Dec 2006...Cambodia Siem Reap Ankor Wat angkorwat Travel Tour Trip Asia Tonle Sap Khmer Apsara taprohm prerup banteaysrey 柬埔寨暹粒吴哥


Siem Reap Airport to Golden Temple Villa
.com Part of Journey Siem Reap Airport to Golden Temple Villa . We ride on a Tuk Tuk ....Siem Reap Siemreap Cambodia Seven wonders of the


Siem Reap
Angkor Wat, Bayon, Ta Prohm and Preah Khan temples near Siem Reap - Cambodia...Angkor Wat Bayon Ta Prohm Preah Khan Siem Reap Cambodia


Siem Reap, Cambodia
A look at this beautiful country....Cambodia Siem Reap Orphans floating village Khmer semester at sea


Stranded with Cash Peters -Siem Reap, Cambodia
This is the last segment from the show 'Stranded with Cash Peters' in Siem Reap, Cambodia....Cash Peters Cambodia


Bangkok airlines Phnom Penh to Siem Reap Cambodia
Bangkok airlines Phnom Penh to Siem Reap Cambodia...Bangkok airlines Phnom Penh to Siem Reap Cambodia


Travel Video - Siem Reap and Singapore
Trip to Siem Reap and Singapore from 1-6 July 2006...Siem Reap Singapore travel


Road 2 Siem Reap Cambodia
we're on the road from Poipet at the Thai border driving to Siem Reap in Cambodia near Angkor Wat. January 2004. the road was better that


Going to Angkor Wat Siem Reap Cambodia
Chamkrong Banteay Kdei Bayon Chau Say Tevoda Suryavarman Jayavarman Rajendravarman Siem Reap Khmer Cambodia Terrell Neuage...Siem reap Terrell Neuage Angkor Wat Thom Phnom Bakheng Prasat Kas Ho


Cambodia Slideshow 01 - The road from Poi Pet to Siem Reap
here are the trip from the Thai/Cambodian border at Poi Pet to Siem Reap, and some photos of the Angkor Wat temples Banteay Srey and the North


SIEM REAP INTERLUDE (Angkor Prologue Pt. III)
Siem Reap is seeing a tourist boom because of its proximity to the famous Angkor Wat. Video portrait of a day in dusty, hardworking Siem Reap. Music


Chong Khneas Floating Village -- Tonie Sap Lake -- Siem Reap
Tonie Sap Lake Siem Reap Cambodia Mekong River chaktomuk confluence Kampong Khleang Prek Toal Terrell Neuage...Chong Khneas Floating Village Boeung Tonie Sap Lake Siem Reap Cambodia Mekong


Siem Reap
Photo collage set to music of Angkor Wat and surrounding temples....Angkor Wat Siem Reap Cambodia


Nearest places of interest:
Popular places: