Videos: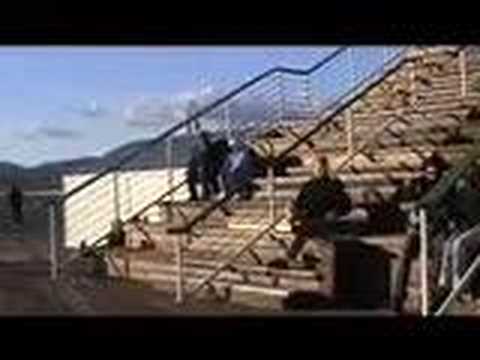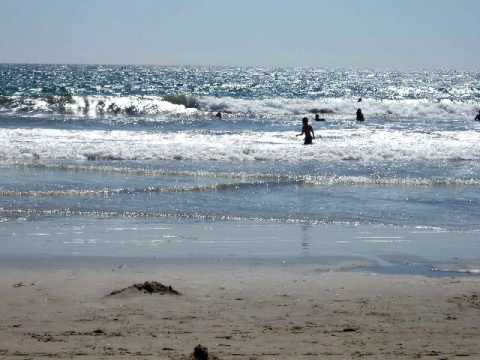 More videos
Santa Monica Pier
Interesting places in Santa Monica Pier:
The Santa Monica Pier is located at the foot of Colorado Boulevard in Santa Monica, California and is a prominent landmark.
Location is derived from the great work of
WikiMapia
Top photos chosen by u all:
i am still living with your ghost, lonely and dreaming of the west coast
Made by
red.dahlia
the pier on Santa Monica Beach
- - - so, it's Saturday morning, i have a quick look at the group and realize that the deadline is Sunday and NOT Monday, like i'd thought. i grabbed my new precious gem of a camera, my point and shoot just in case- seeing as i didn't know how to use a real camera. i still don't know my aperture from my ISO from my shutter stop from my histogram. seriously. (this and every other photo was taken on Auto. i know, right? what is wrong with me?) also grabbed the book i've been wrapped up in, the blackberry that hates me, some money and sunglasses. stuffed it all into a messenger bag and headed out to Santa Monica. I'd been wanting to get a shot of that Ferris Wheel for ages and it was a gorgeous warm Saturday. so, the beach it was. got there around 1pm. wandered about. weaved through the heavy foot traffic on the main area of the pier, watched the rides go, and then spent loads of time walking around the shore and then underneath that pier, up on the slightly wet sand and watched the waves crash into the wooden poles, contentedly. it was sort of dark-ish underneath this massive wooden pier and it was a little magical with the sunlight straining to get in with the waves. best part was when all the adorable little ones would run through and splash about in and around the poles like it was the Best Place On Earth Ever. there were two particularly awesome little ones that were happily scrounging around trying to get a crab that had crawled in. i caught it for them since they both squealed in half delight, half fear when the crab got too close. so i solved the problem by procuring a large cup, a bit of sand, a bit of water and placing mr. crab gently inside so they could ooh and ahhh and cautiously try and touch it very quickly on top of it's head. i suppose theoretically i should be a bit more cautious talking to random children, but i honestly got as excited as they did about the prospect of catching the crab. and their mom was smiling on, so it was okay. (we, of course, let mr. crab, whom we named Bob, go back into the sand and poles and sea) when i was a child, my mom took me and my brother to the beach in Santa Monica once every few weeks. our favorite thing to do was to run out into the waves, my brother and i, and as soon as the wave began receding we'd dig super super super fast where the air bubbles in the sand came up and the little grey sand crabs (the harmless ones without claws) would be caught up in our cupped palms, wriggling about and tickling. it's funny. i remember more now than i ever did before how much we found the same amount of near obsessive joy in the same things. from classic rock to novels we'd pass back and forth to each other or going on hunts for bugs and insects and of course later, throwing parties together when our parents went away. just few of the many, many things. i wish i remembered back then to not to forget to remember all the good things when they were happening instead of looking back on the good old days. i ended up staying until 9 that night. i had no idea what stunning images that lit up Ferris Wheel and sunset and wet sand would provide. or how peaceful and tranquil i'd feel just being there, near the ocean and memories. i lost track of time and couldn't believe i'd been there for 8 hours and it was dark, dark, dark by the time i packed it in. it was what i didn't know i needed. it was the good old days, but i remembered to remember that this time. ------------
for the group cliches are fun - reflections.
Made by
red.dahlia
it's been in the high 70's for about a week now which clearly necessitated a trip to the beach this weekend. sunsets and ocean waves and the smell of cotton candy on the pier do a heart and mind good. _______
i saw this Banished Word List (from Lake Superior University) shortly after the New Year and loved reading all the words and snark accompanying them and thought i'd share some of my favorites. enjoy!
EPIC
Cecil B. DeMille movies are epic. Internet fallouts and opinions delivered in caps-lock are not. 'Epic fail,' 'epic win', 'epic (noun)' -- it doesn't matter; it needs to be banished until people recognize that echoing trite, hyperbolic Internet phrases in an effort to look witty or intelligent actually achieves the opposite.
- Kim, Des Moines, Iowa.
FAIL
Fail is not a noun. It is not an adjective. It is a verb. If this word is not banned, then this entire word banishment system is full of FAIL. (Now doesn't that just sound silly?) Daniel of Carrollton, Georgia. It has taken over blogs, photo captions, 'status' comments. Anytime someone does something less than perfect, we have to read 'FAIL!' The word has failed us all.
- Aaron, Ishpeming, Mich.
SWEET
It became popular with the advent of the television show 'South Park' and by rights should have died of natural causes, but the term continues to cling to life. It is annoying when young children use it and have no idea why, but it really sounds stupid coming from the mouths of adults. Please kill this particular use of an otherwise fine word.
– Wayne, Manistique, Michigan
IT IS WHAT IT IS
This pointless phrase, uttered initially by athletes on the losing side of a contest, is making its way into general use. It accomplishes the dual feat of adding nothing to the conversation while also being phonetically and thematically redundant.
– Jeffrey, St. Paul, Minnesota.
CHILLAXIN'
Horrifying overuse, even in face-to-face conversation… It should receive bonus points for its ability to exhort the opposite reaction from the receiver.
– Bret, Cincinnati, Ohio.
WATERBOARDING
Let's banish 'waterboarding' to the beach, where it belongs with boogie boards and surfboards.
– Patrick, Sault Ste. Marie, Michigan
I'M JUST SAYIN'
'A phrase used to diffuse any ill feelings caused by a preceded remark,' according to the Urban Dictionary. Do we really need a qualifier at the end of every sentence? People feel uncomfortable with a comment that was made and then 'just sayin'' comes rolling off the tongue? It really doesn't change what was said, I'm just sayin'.
- Becky, Sault Ste. Marie, Mich.
<3
Supposed to resemble a heart, or stand for the word 'love. Used when sending those important text messages to loved ones. Just say the word instead of making me turn my head sideways and wondering what 'less than three' means.
- Andrea, Chicago.
Made by
red.dahlia
do you ever go through slumps? i'm so slumpering right now. picking up the camera and taking photos has slipped so far back on my Want To Do list. i can't sort out if it's because we're so damn busy with several large Life Things at the moment or if it's just one of those times where photography sort of naturally takes it's turn on the back burner. i always carry my camera with me - that's still the case. but i just don't take it out as much these days. even when i see something i know could become a stellar shot. i got a macro lens about a month ago and have shamefully hardly utilized it. and taking self portraits? dear god, that sounds just full of allllll sorts of hassle and the antithesis of fun. i'd honestly rather take pictures of clouds day after day than pictures of myself. where, oh where, has my vanity gone? ;) i suppose i can partially chalk up my lack of interest to having a parent in the hospital for several weeks and subsequent recovery, house hunting and all the stress that brings, and the fact that i'm going to have a baby in 3 months time (eeeek!!!). but still. i miss it dammit. and this place, too. i love it when the stars align and everything you shoot looks and feels great and you can't want to get on here and post and comment and just enjoy. i'm sure it will all return soon enough. ebbs and flows and all that jazz. ____ i really, really love Explosions In The Sky. there are three great songs by them in this week, including this one:
Your Hand In Mine
(which is a perfect accompaniment to the above image, i've decided)
"oh, a storm is threat'ning."
Made by
red.dahlia
big
for the last day of my song selections in , i knew i wanted to do Gimme Shelter. everything that i know and love about classic rock, i learned from my big brother. and though our top bands were Led Zeppelin, Pink Floyd and, most importantly, The Doors, there were a few dozen Stones songs that found a permanent place on our list of favorites. that, and the fact that the first concert i ever attended, with my brother and some friends, was the Rolling Stones (with Guns N Roses opening!). i had a much different shot in mind than the one i posted, but i wasn't able to find the time to execute it. i'll probably get around to doing it one day, but i didn't want to let my last chance at doing Gimme Shelter, to just...
fade away
. (yes, i totally said that on purpose. and yes. i am such a dork) it may not look like a storm is threatening on that sun soaked beach, but i love the way the women in the bottom right are looking up to the sky as if something IS, in fact, coming their way. __________________________
Gimme Shelter, by The Rolling Stones Oh, a storm is threat'ning My very life today If I don't get some shelter Oh yeah, I'm gonna fade away War, children, it's just a shot away It's just a shot away ...I tell you love, sister, it's just a kiss away It's just a kiss away
Santa Monica Spin #2
Made by
PatrickSmithPhotography
The Santa Monica Pier at sunset with the old ferris wheel. Timing the spin is everything. No HDR Free wallpaper for over 100 of my images in 6 different screen sizes is now available! --------------------------------------------------------- Settings etc.: --------------------------------------------------------- 38-second exposure @F16 - No circular ND filters Canon 5D, Canon 17-40L @ 28 ND soft grad 0.9 over the top half of the frame. After getting a really nice sunset image from this spot and a 4 minute exposure from under the pier, I waited for the sun to go down. An extra long exposure and a little light still in the sky allowed the scene to become evenly lit. The wheel spun about 5 times during this exposure. The spinning wheel turned out to be the most import factor to getting a good photograph. Sometimes the wheel stopped, and the dynamic feel of the resulting image was lost. Sometimes it would turn too quickly and become out of synch with the way the lights on the spokes worked, creating odd-looking effects. So a lot of experimentation was required to get a smooth and dynamic look without distracting features. Improvisation is often required to get the best photograph possible. Also, the sand was reflective like this only part of the time. So that had to be factored in. .
Santa Monica Beach
Made by
szeke
A lazy afternoon in Santa Monica beach. I was standing on the pier waiting for the sunset when I saw the reflection of the buildings on the ocean. Processing: Photomatix of -2, 0, +2 to produce the image used for the beach and above. The ocean is the 0 exposure belnded on the Photomatix HDR. Photomatix cannot really deal with all the movement on the breaking waves and produces tiny patches of no tonality. Looks pretty bad 1:1. Imagenomic for noise reduction, strong reduction on the Photomatix part. Tried to produce a more natural looking image than my usual impulse to produce very high contrast and saturation. - Blue filter on the sky. - Gradient on the sky to reduce brightness. - Contrast enhancement by producing a tonality mask so that curve adjustments affect the darker tones more. Used this mask on a curves layer where I pulled the curves down (page 203 of Eismann Duggan Creative Digital Darkroom) - Added layer with Soft Light blending mode at low opacity. - Some dodging on the beach and water. - Smart sharpen filter on the beach and buildings. The Photomatix image had a nice warm colored reflection on the water, which I lost when I blended in the 0 image of the water. I could not recreate the nice warm tones in PS.
186/365 santa monica pier
Made by
Joits
view on black
i was pretty tired from the previous day's activities, which included the anime expo, fireworks at the rose bowl and a late night dinner at dennys, and i almost decided not to come out for today's flickrmeet in santa monica. i guess you can say i was about out of it when i went there as i didn't really feel like socializing and almost didn't feel like taking pictures. did chat a bit with some new friends and old friends though and thank god i managed to get my camera out for a bit to take some shots of the pier. it had been awhile since i shot from this location and i hadn't shot here since they replaced the ferris wheel. i seemed to not like my initial shots though, was mostly shooting really long exposures and decided to try a much shorter one and got this shot which i sort of like. i did do long exposures here before though, which can be seen . wished i could have joined the group for dinner at barney's beanery but i had to move my car and i was pretty tired so i called it a day early which was a good thing cos i was falling asleep on the way home!
forget about your worries and your strife.
Made by
red.dahlia
edit: decided to switch the two shots. i think i do like the pink a bit better...
___ 4pm yesterday. spontaneously decide beach time!. pack the camera, tripod, every lens i own, a book, and stuff a sweater in for good measure, as i plan to be there well into dusk, and head out. driving down the 10 towards Santa Monica, music up high, and the sun slowly sinks back behind the clouds almost sheepishly. more gray clouds move in and by the time i get to the beach, it's overcast as all hell. which, normally, are my very favorite days - blustery and gray. probably because we don't often get those in Southern California. but i was counting on the sun. i was counting on flare and silhouettes and that shimmering way it hits the waves. i almost called it a day before stepping foot on the sand. but i'm so glad i didn't. _______
look for the bare necessities the simple bare necessities forget about your worries and your strife i mean the bare necessities old Mother Nature's recipes that brings the bare necessities of life - The Jungle Book
for
Early Morning Passion
Made by
Extra Medium
Jason is stationed in South Korea as part of the US Army and was only home on leave for 3 days before leaving again. Now I had the kids this weekend so jokingly I told the couple that the only time I'd have to photograph their engagement was at sunrise on Friday (my day off). They said SURE. I said, "oh…" So I left home at 4:50am and made it down to Santa Monica, met them and then as the sun broke, took them to the end of the pier with the big Ferris wheel, setup my SB600 with Fong dome on it, fired remotely with my South Korea eBay triggers, and got my first ever sunrise engagement kissing photo. Kinda proud of it. They were good sports and we used the pier as much as we could until the security guard showed up and started hassling us about having permits and licensing and using the pier for commercial profit, blah blah blah blah. We got what we want, it was illegal, and fantastic. Strobist: D700 w/ 17-35 f/2.8 shot with SB-600 on light stand with Gary Fong clear dome fired remotesly with iShoot PT-04 CN III Wireless Radio Flash off ebay.
the photograph on the dashboard, taken years ago...
Made by
red.dahlia
Nightswimming has been amongst my favorite songs for as long as i can remember. or since 1993, rather. not only could i listen to it for days on end, it's also one of my favorite songs to play on the piano. ___ a few days ago i was browsing a new contact's stream - who takes the most gorgeous beach and ocean shots. i came across
one in particular
that caught my eye - a soft, perfect b&w of her three friends who are barely little black marks way out in the ocean. i'm not sure i'd ever have thought to go the black and white route on an oceanscape, but after seeing hers, i gave it a go. the pictures aren't
that
similar - i can temporarily give up my need for oversaturated colors, but it's harder to part with the hyper contrast/clarity! so, thank you ms. forty-one! :) ___
the photograph reflects, every streetlight a reminder nightswimming deserves a quiet night, deserves a quiet night Nightswimming by R.E.M.
Santa Monica Pier Revisited
Made by
Colin Maduzia
This shot was taken right before the next shot in my photostream. I made it back to the pier for the first time since my post of Jan 24th. This was a last-minute outing. I finished up a meeting with my son's baseball team at about 5:20 p.m., looked outside and noticed the sunset had potential. It turned out to be a subtle range of colors that I worked with for about an hour. I liked the portal-like nature of this shot and how the ferris wheel took a back seat to the horizon, unlike my previous shot of the pier in which the ferris wheel and some amazing cloud colors took center stage. The next photo in my stream (below) was the surprise that I had when I turned around to leave.
See my photostream on black
Made by
red.dahlia
i'm going to take a page from the ever-cool and wickedly talented b.plus. he's ending his year by reworking of 2010. and while this particular image of mine isn't my very favorite, it does rank in my top, as i continually find myself always coming back to it. i've re-edited it several times over the course of a year plus, but i think i'm finally finished. when i shot this back in August 2009, i'd just gotten my very first DSLR:a barely-used hand me down Nikon D50 and i can't tell you how full of joy i was to just wander the beach that day shooting anything and everything, feeling like i'd just taken my first baby step into playing at being A Real Photographer. ___ happy almost 2011, everyone. xx
Santa Monica Beach
Made by
szeke
View of the Santa Monica beach from the pier looking north. The waves break early and form really nice patterns. Processing. Tried doing an HDR using Photomatix but the moving people and moving waves don't look nice in the Photomatix output. So, I only kept the sky from the Photomatix image. The buildings, beach and ocean come from one raw exposure processed using Topaz (thanks Ian). Topaz has some nice local enhancement operators similar to Photomatix. Used PS to add contrast, neutralize a strong yellow/green cast on the white water, fix a flare on the sky due to a dried up drop of water on the GND filter (argh), high pass filter sharpenning (thanks Erroba).
Los Angeles / Circus / Photography
Made by
►CubaGallery
Cuba Gallery: Los Angeles / Santa Monica Pier / planes / circus / color / fun / people / photography:
Love the plane in the background, see if you can spot where it is. Actually there is two. For those that don't know this is Santa Monica Pier in Los Angeles. we had a fun day at the circus and it was great watching the planes take off with the roller coasters running in the background Check out my Lightroom blog for
before & after shots.
The link is on my profile page.
► Follow me on Tumblr
Santa Monica Pier
Made by
Colin Maduzia
I have been living here for 18 years and have finally taken my first crack at photographing this landmark. I will have many more tries at it. What I love is that the light from the pier is as varied as the light from the sky. The combinations are infinite. On this evening, the cloud line stayed pretty high above the horizon at sunset, making the lower part of the sky bright and challenging. But I liked enough about this shot to put it up. See my photostream on black:
www.flickriver.com/photos/belcra44/
Santa Monica Pier Buildings
Made by
larrygerbrandt
When I saw these wildly painted walls at the Santa Monica Pier, perfectly lit by the late afternoon sun, I knew all I had to do was get the framing right to eliminate a lot of distracting signage. Added to the pool as Most Favorites. One of my favorite things about this shot is that, as opposed to a lot of the work I do, this shot is basically straight out of the camera. I used a polarizer to darken the blue sky and I cleaned up a little seagull offerings on a couple of the boards but other than that, this is exactly what I saw in person that afternoon on the pier.
She's On Fire!
Made by
Emmanuel_D.Photography
Hottest chick I saw at Santa Monica Pier! =]
Become a Fan on my
Facebook Page...
CameraCanon EOS 50D Exposure1/4000 sec Aperturef/2.0 Focal Length135 mm ISO Speed100 Today is my last day in Los Angeles, I'm Heading to Philippines, don't know if I'll be online over there, this pic might be the last photo I'll be posting, until I get back on October. See ya Later peeps.
Santa Monica Glow
Made by
SheldonBranford
Another shot from one of the last nights of service for the old Pacific Wheel at Santa Monica Pier. Another brand new, state-of-the-art wheel which will have even more lights while using less electricity, is slated to be ready to go May 22, 2008, just in time for Memorial Day Weekend. This is a digital blend of three RAW files, created in CS2, but oddly enough not using HDR Merge. I need to spend some time with that at a future date. If you care to, check it out large on black: Reached Explore #49 May 18, 2008. Thank you all!
Blurred Motion
Made by
AJ Brustein
I took like a 1000 pictures at the Santa Monica Pier in Los Angeles, but mostly because I was so disappointed I didn't notice the very low lying cloud cover which meant I couldn't get my sunset photo I had hoped for under the pier. But kept shooting the Ferris Wheel and hoping to get some good shots that weren't blurred too much by the creeping waves. This was one of my favorite shots of the Ferris Wheel and a decent reflection too. I tried again the next day but the clouds were worse. Guess I gotta go back to LA to try again soon...
Santa Monica Beach
Made by
szeke
Another view of the Santa Monica beach taken from the pier looking north. I was particularly amazed at the breaking waves. Quite a spectacle. Processing: single raw tonemapped in Photomatix using the details enhancer (settings in exif data). Then imagenomic noise reduction. Photoshop: - unsharp mask radius 140 - curves to darken shadows, with luminosity mask - curves for global lighten - overlay mode layer at 20% - dodge over the water along the lines leading in - highpass sharpening except sky - slight warming filter
Videos:

Santa Monica Pier
Santa Monica Pier tour with david young...Santa Monica Pier David Aaron Young


Das Feuerwerk, Santa Monica Pier, Movie Park Germany
ENG] This is a small snap of the big fireworks at the new santa monica pier in Movie Park Germany. Enjoy and have some fun.[DE


ROAD TRIP 2007 - DAY 8 - Santa Monica Pier, California
filled day at Disneyland, we had another action-packed day at the Santa Monica Pier. Followed by a stroll along the shops and artisans of Venice Beach


Santa Monica Pier
www.veogeo.com - Walk around Santa Monica Pier on a perfect day!...veogeo


Santa Monica Pier Los Angeles
Santa Monica Pier Los Angeles...Santa Monica Pier Los Angeles Yacht Harbor Sport fishing Boating Cafes Southern California


Santa Monica Pier
. Here is the Santa Monica Pier clip! (Go to my channel to look at the other clips)....Santa Monica Pier LA Vacation Holiday


Studios and Santa Monica Pier
Studios, Warner Bros, Paramount, and Santa Monica Pier. Los Angeles, California....Los Angeles Santa Monica Studio Lots Beach Disney Warner Brothers Paramount


Pacific Park on the Santa Monica Pier
Great times never end at LA's own family amusement park on the Santa Monica Pier. Step onto one exciting ride after another. Catch your breath,


The Santa Monica Pier at night
This was me at the Santa Monica Pier at night. Some street singer was there but I just thought the view was like so pretty at night. Oh


Cool Santa monica pier Ride
Cool family ride...ride video


Strongman at Santa Monica Pier
Strongman at Santa Monica Pier...Strongman at Santa Monica Pier


santa monica pier insallation
500 feet of string 300 white paper birds santa monica pier...art installation kasia pawluskiewicz santa monica pier birds


On a Ferris Wheel at Santa Monica Pier
us on the Ferris Wheel at Santa Monica Pier in Los Angeles California. What a view!...Ferris Wheel Santa Monica Pier Los Angeles Pacific Ocean Steph


Santa Monica Pier Time Lapse
Time Lapse of Santa Monica Pier from a rare, untold location....Kinley


Santa monica pier
It's really a nice place:)...Santa monica california


Entertainer Performing at the Santa Monica Pier (Part 1)
Entertainer Performing at the Santa Monica Pier (Part 1)...santa monica


Santa Monica Pier
Santa Monica Pier, California...santa monica pier california


On the Ferris Wheel at Santa Monica Pier
. Great view from the Ferris Wheel at Santa Monica Pier in Los Angeles California....Ferris Wheel Santa Monica Pier Los Angeles California Pacific Ocean


Santa Monica Pier Rollercoaster
on the rollercoaster with Lauren on Santa Monica Pier...santa monica pier


Nearest places of interest:
Popular places: