Find hotels near Sagada, Mountain Province
Videos: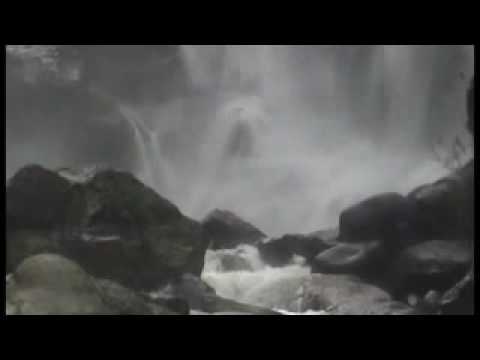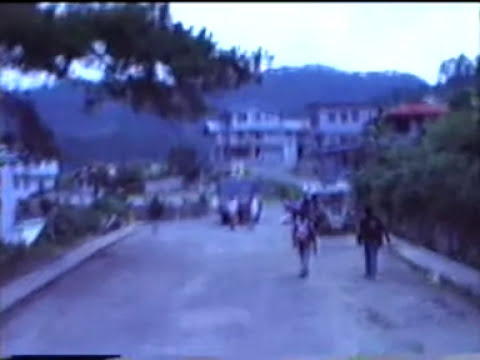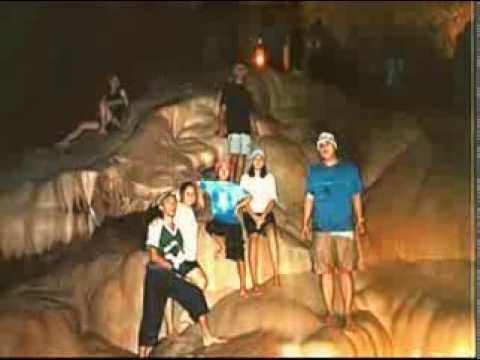 More videos
Sagada, Mountain Province
Interesting places in Sagada, Mountain Province:
Sagada is a 5th class municipality in the province of Mountain Province, Philippines. According to the 2000 census, it has a population of 10,575 people in 2,158 households. It is located 275 km. north of Manila, 100 km. from Baguio, and it is adjacent to Bontoc, the provincial capital. (...)
Location is derived from the great work of
WikiMapia
Top photos chosen by u all:
I Find It Hard To Believe You Don't Know The Beauty That You Are.
Made by
NgirNgir
Rice Terraces of Sagada, seen from Kiltepan View Point Sagada Mt. Province. I'll Be You're Mirror - The Velvet Underground I'll be your mirror Reflect what you are, in case you don't know I'll be the wind, the rain and the sunset The light on your door to show that you're home When you think the night has seen your mind That inside you're twisted and unkind Let me stand to show that you are blind Please put down your hands cause I see you I find it hard to believe you don't know The beauty that you are But if you don't let me be your eyes A hand in your darkness, so you won't be afraid When you think the night has seen your mind That inside you're twisted and unkind Let me stand to show that you are blind Please put down your hands cause I see you I'll be your mirror
Rice Terraces Inside the Cave
Made by
RoyTC
An old photo that I didn't realize was set to 'Private' until today 5-1-08... 1 year later. :D This is a cool rock formation, quite fitting for the rice terrace-abundant Cordillera region. Over the years, these rocks inside Sumaguing cave eventually became the shape of rice terraces (and perhaps even some clouds above them). Strobist info: 1 sb-24 camera right, around 1/16 power; 1 sb80dx behind the rock formation to light the back wall, around 1/16th power (optical slave) Triggered by Cactus radio trigger In hindsight, I would have turned down the main light a bit and changed the position of the background light a bit to show more of the rock wall, but we were in a rush to get out to avoid spending the night inside the cave (more details on that . I guess its better than nothing. :D
the joy it brings
Made by
lacesdews
The hills are alive with the sound of music With songs they have sung for a thousand years The hills fill my heart with the sound of music My heart wants to sing every song it hears My heart wants to beat like the wings of the birds that rise from the lake to the trees My heart wants to sigh like a chime that flies from a church on a breeze To laugh like a brook when it trips and falls over stones on its way To sing through the night like a lark who is learning to pray I go to the hills when my heart is lonely I know I will hear what I've heard before My heart will be blessed with the sound of music And I'll sing once more --The Sound of Music (one of my all time fave movies)
Let Me Be Your Everlasting Light
Made by
Kath [is not here right now]
This photo was taken by Mr. Jonathan Cayaon of Alpha Camera Club. I cropped out my eyes because I want to look mysterious. Honestly, because I had huge eyebags. Sagada is a dream. At 4am there are literally a million stars which you can see with your naked eye. I had nothing to do that weekend, so I decided to fall in love with an entire place. ===== I am posting this here because I want to let a lot of people know that Alpha Camera Club is composed of some of the most brilliant photographers in this country. I feel extremely humbled to have been with them during their trip to Sagada.
Hanging Coffins
Made by
robbik
Hanging coffins in Echo Valley, Sagada. These coffins are carved by the elderly before they die. This ritual involves pushing the bodies into the tight spaces of the coffins, and often bones are cracked and broken as the process is completed. After the deceased are put inside these coffins they are then brought to caves high in the cliffs where they join the coffins of other ancestors. The people of Sagada have been doing this for over 2000 years.
Sumaguing Cave
Made by
RoyTC
This is the lamp that broke down, nearly leaving us stranded in the cave. This was a problem especially since we started late and we were the last to go caving that day. Kudos to our guide for his skills in lamp dismantling and repair. We didn't have backup flashlights, so no kudos to us. :D Sumaguing Cave Sagada, Mountain Province Philippines Strobist notes: 1 SB-24 with radio trigger at camera left, zoomed to 24mm ISO 400, f/5.6 1/50
Sagada rice terraces 1
Made by
Romainjohn
One thing I really loved about these terraces apart from the architecture is the tones. I guess according to how long the rice has been planted it more or less dense therefore more or less green... beautiful... I like this shot because the front ones show how a terrace is made and the far ones display their beautiful colors... Nikon D300s Nikon 50mm AF f/1.4 f/5 1/125 ISO 100 + CPL
Living cross
Made by
Romainjohn
This tomb was the very first one I saw at Sagada cemetery and as a French man I was very surprised that the cross was just leaning against the coffin stone... But even better, the flower pots had fallen over, everything looked so not taken care of and old that I still wonder how that cross could still be standing... who knows! Nikon D300S 16-85mm 16mm f/8 1/250 ISO 250
Hanging cross
Made by
Romainjohn
I just wanted to play with the lines of this tomb so that you could feel how heavy this cross could be. I chose this title because this christian grave is very close to Sagada's hanging coffins (coffins hung on cliff sides, old tradition). It is still very strange to me to have a cross just leaning over a tomb!!! Nikon D300S 16-85mm 16mm f/5.6 1/500 ISO 100
Banaue, The Philippines
Made by
The Dilly Lama
The Igorot people in Banaue seemed eager to have their photo taken. While we observed the view of the rice terraces from the look out, the three of them emerged from the literal woodworks with hats in hand, sat on the bench next to us and said 'picture'? They then returned to thier shops along side the road and awaited the next pink faced tourists.
Breathtaking
Made by
Paolo Paraiso
do i need to explain further? :) And I can not stop thinking about you I can not stop wondering if you're constantly thinking about me Don't close your eyes dear I'm still staring I won't lie dear I'm still breathing even though your beauty is breath taking Darlin' by Between the Trees photo by Eunice Louvin de Leon using her Nikon D90. :)
awe-inspiring
Made by
lacesdews
Cherish your visions; cherish your ideals; cherish the music that stirs in your heart, the beauty that forms in your mind, the loveliness that drapes your purest thoughts, for out of them will grow delightful conditions, all heavenly environment; of these if you but remain true to them, your world will at last be built. --James Allen
Philippines - Aklay
Made by
Jeff_Werner
The French baker of Sagada. Too many roads, says Aklay on cycling in the Philippines six years ago. Got lost. Ended up in Sagada. On his back is a traditional pasiking (backpack). Included in some
general design observations
at jeffwerner.ca.
faces of Sagada coffins
Made by
frozenjester
This is the opposite of the
Sagada hanging coffins
. They buried their low-status class natives here and vice versa.
trodden path
Made by
lacesdews
As a single footstep will not make a path on the earth, so a single thought will not make a pathway in the mind. To make a deep physical path, we walk again and again. To make a deep mental path, we must think over and over the kind of thoughts we wish to dominate our lives. --Henry David Thoreau
picturesque
Made by
lacesdews
I knew the wild riders and the vacant land were about to vanish forever... and the more I considered the subject, the bigger the forever loomed. Without knowing how to do it, I began to record some facts around me, and the more I looked the more the panorama unfolded. --Frederic Remington
quirks ;-)
Made by
lacesdews
The best way for a person to have happy thoughts is to count his blessings and not his cash There is no goal better than this one: to know as you lie on your deathbed that you lived your true life, and you did whatever made you happy. --Steve Chandler 100 Ways to Motivate Yourself
Sagada Church
Made by
pareng_borj
A known landmark at the center of Sagada is the Church of St. Mary the Virgin, a vibrant Episcopal parish. The municipality of Sagada has become the only Philippine town that is predominantly Protestant with almost 95% baptized into the Episcopal Church. source: wikipedia
I-gizmo challenge: Flower
Made by
estan
While trekking to Bomod-ok Falls in Sagada, noticed wild sunlfower (?) plants with their showy flowers. Good thing the sun was in a position that provided me to maximize the use of my warm circular polarizer
www.estanli.net/photo
au naturelle
Made by
lacesdews
Becoming responsible adults is no longer a matter of whether children hang up there pajamas or put dirty towels in the hamper, but whether they care about themselves and others -- and whether they see everyday chores as related to how we treat this planet. --Eda LeShan
Videos:

surviving sagada
took during my first visit to sagada, mountain province, on 31st of may, 2007. i fell in love with sagada and with its people. this


Philippines: Trip to Sagada
Through the Mountains of Benguet, and Mountain Province.....Philippines Benguet Mountain Province Sagada Igorot


Sagada Adventure 2004
Sagada Adventure 2004...aguzm sagada mountain province st mary's church sumaging cave echo valley mummy hanging coffins


mountain province trip
sagada,banaue rice teraces,batad trip 07...mt.province


sagada part 6
Sagada, Mountain Province October 29, 2005...vhezzzi


Hanging Coffins
View of the Hanging Coffins in Sagada, Mountain Province, in the northern part of the Philippines...Hanging Coffins Sagada Mountain Province


The Igorot of the Sagada Valley, Philippines
impressions with a handycam...Philippines Mountain Province Sagada Igorot Ambasing


Sagada part 1
Sagada, Mountain Province October 29, 2005...vhezzzi


sagada part 4
Sagada, Mountain Province October 29, 2005...vhezzzi


sagada part 8
Sagada, Mountain Province October 29, 2005...vhezzzi


sagada part 3
Sagada, Mountain Province October 29, 2005...vhezzzi


sagada part 5
Sagada, Mountain Province October 29, 2005...vhezzzi


Sagada Adventure
the beauty of Sagada Caves... after a week of Retreat in Bontoc, Mountain Province, Philippines....Montfort Missionaries Philippine Delegation Sagada Adventure


Igorot cave burial, Philippines
a typical Igorot burial in the Mountain Province on the northern island of Luzon...Igorot burial Mountain Province Luzon Philippines Sagada dead man


Igorot tribal feast, Philippines
a traditional seasonal feast among village elders....Philippines Igorot Mountain Province Luzon Sagada tribal feast


Going to Sagada
On the road...road Mountain Province


lang-ay street dance
lang-ay 2006 bontoc, mountain province...lang-ay kabenguetan sagada benguet bontoc tourism igorot sds festival


igorot in London,Heathrow Airport
Pabalik ng Pilipinas,sa Baguio City C Ronald & family....igorot baguio sagada viscaya ifugao kalinga quebec London mountain province


igorot in London,Kensington High street
walking on Kensington street...igorot baguio sagada viscaya ifugao kalinga quebec London mountain province


Nearest places of interest:
Popular places: