Videos: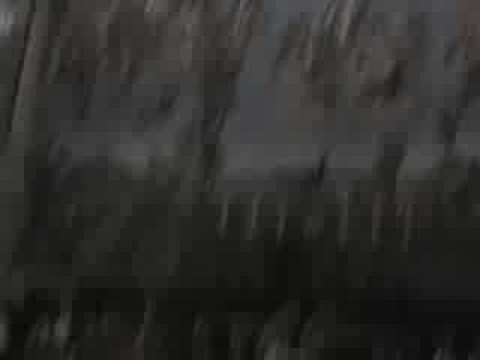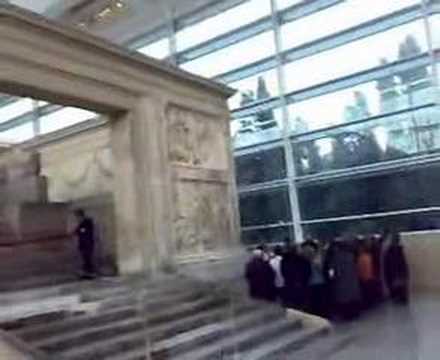 More videos
Rome
Interesting places in Rome:
Rome (Italian and Latin: Roma) is the capital city of Italy and of the Lazio region, as well as the country's largest and most populous comune, with about 2.8 million residents (3.8 million considering the whole urbanised area, as represented by the Province of Rome). It is located in the central-western portion of the Italian peninsula, where the river Aniene joins the Tiber. As one of the largest cities in the European Union, the Comune di Roma has a gross domestic product of EUR97 billion in the year 2005, equal to 6.7% of Italy's GDP -- the highest proportion of GDP produced by any single Italian comune. The current Mayor of Rome is Walter Veltroni.
Italians are very fond of their landmark and their ancient culture and in order to make it more accessible every year there is a week during which every publicly managed place is free. This nice happening which typically is in mid-May is "", i.e. 7 to 10 days all landmark, archeological places and museums belonging to public management (including Colosseo and all the areas of the ancient Foro) are free. See to know the exact dates, in 2007 it was from May 12th to 20th.
Roman Empire structures
The Colosseum, Forum, and Palatine Hill are all in very close proximity to each other.
The Colosseum - Entry €11 (€9 if you're under 25). Expect a long queue and an even longer wait. You can skip the queue if you decide to take a tour, but if you don't want a tour, you can STILL skip the queue. If you walk across the street to the Roman Forum, you can buy a day-long pass for €10,or a standard Colosseum + Palatine ticket at €11, better still, a 7-day pass for €22. This pass gets you in to the Colosseum (Colosseo), Palatine Hill (Palatino Hill), the Baths of Caracalla (Terme di Caracalla), and the catacombs as well as the Terme di Diocleziano, Palazza Massimo alle Terme, Crypta Balbi, Palazzo Altemps, Villa dei Quintili, Tomba di Cecilia Metella. If you don't want to cram it all into one day, get the pass. Plus, it is nice to buy a slice of pizza and eat in the gardens of Palatine Hill. There are lots of people offering tours in English just outside the entrance to the Colosseum. Inside you can take a tour (English, Spanish, or German) every 30 minutes or so for an additional fee of €3.5 per person. The tours are given by knowledgeable archeologists, but they don't take you to any areas you couldn't visit on your own.
The Pantheon - A marvel of ancient architecture, this ancient temple to all the gods is celebrated for its large dome, copied during Greek and Roman revival periods by such designers as Thomas Jefferson, who modeled his Monticello and the Rotunda at the University of Virginia on it. Built during the reign of the emperor Hadrian (AD 125-128), the Pantheon carries a dedication to Marcus Agrippa, who built the original structure on this spot in 27 BC. As it is still a functioning church, silence is requested during your visit. From inside the Pantheon, you'll see traces of the former bronze ceiling, melted down during the reign of Pope Urban VIII to make bombards to for the fortification of the Castel Sant' Angelo. The hole in the center of the ceiling, though, is an original feature designed to admit light. Guides will tell you the spectacular doors are original, but a glance shows that extensive alterations were made to the original doorway in order to accommodate them.
The site surrounding the Pantheon offers a lesson in archaeologial stratigraphy. The building now appears to be built in a recess at the edge of a hill, but this is not the original appearance. The street level at the sides and rear has risen about 10 meters since the original construction due to the accumulation of debris from 2,000 years of settlement. This has necessitated the maintenance of the deep trench that keeps the building from being buried.
Roman Forum - If stones could talk: these hallowed ruins were the most powerful seat of government in the world. The Forum is much less crowded than the Colosseum and, from a historical perspective, much more interesting. Free admission, except for an audio guide, which is highly recommended. To stand in the political, legal and religious centre of the whole Roman Empire brings shivers down one's spine. It is the best way of imagining the splendour and glory of ancient Rome.
Tabularium The remains of the ancient Roman archives, where Cicero and Seneca did research. Visible from the Forum and accessible through the Capitoline Museum.
Circus Maximus The contours of the ancient stadium are still visible in a city park across the Palatine from the Forum. It was in one of the tunnels here that Caligula met his end.
Palatine Hill - right next to the Roman Forum, contains the ruins of several large villas that belonged to wealthy Roman families. You can buy a combined ticket for the Palatine Hill and the Colosseum here, avoiding the long lines at the Colosseum.
Fori Imperiali - Entry €7 (cheaper for EU nationals, free for EU history students). The inside of the fort is very similar to a museum, with a lot of rooms containing items in glass cases. It is a bit of a maze and takes time to orient yourself, but it is worth climbing to very top for a view of the city and the Vatican. As of late June 2007, it is closed for restoration, but you can still see a lot of it from the road.
Museums
The Capitoline Museums, Piazza del Campidoglio 1 - 00186 Roma, ☎ 06 82059127 (every day 9.00-19.30) (info.museicapitolini@comune.roma.it, fax: 06 6785488), [13]. Tu-Su 9.00am-8.00pm; Dec 24th, 31st 9AM-2PM (the ticket office closes an hour in advance) Closed on Mondays, 25th Dec, 1st Jan, 1st May. Also contain a good collection of classical art, as well as ancient sculpture, including the famous bronze wolf. The Capitoline piazza, between the two museum buildings - designed by Michelangelo, is beautiful. Explore these museums, then head out the back of the square to the Forum, where you'll find the remains of the Temple of the Vestal Virgins, among many other buildings on the way to the Colosseum.

Ordinary €6,50 (+ €1,50 for exhibitions), Concessions €4,50 (+ €1,50 for exhibitions)..
Palazzo Massimo, ☎ 06 39967700. Mo-Sa 9AM-1:30PM, 2:30PM-5PM. A magnificent collection of ancient Roman sculptures, mosaics and wall paintings, including the famous paintings from the Imperial-era villa discovered under the Villa Farnesina, as well as the bedroom from the Empress Livia's villa at Prima Porta. Located across the piazza from Termini, opposite the Baths of Diocetian.

€ 7,00.
Galleria Borghese, Piazzale Museo Borghese (Parco di Villa Borghese) 00197 - Roma, ☎ +39 06 8555952, booking: +39 06 32810 (info.servizimusei@libero.it, fax: +39 06 32651329.), [14]. Tu-Su 9AM-7PM (note: Mandatory exit at the end of allotted 2 hour slot). A small museum that concentrates on the quality rather than the size of its collection. There are some very notable works by Antonio Canova and Gian Lorenzo Bernini here. The number of people admitted is limited to 200 every 2 hours, so make a well in advance for the time slot you want. No cameras are allowed

Full €8.50, Concessions €2.00.
Villa Giulia Museum, Piazzale di Villa Giulia, 9, Villa Borghese 00196 - Roma, ☎ +39 06 3201951, [15]. Everyday 8:30AM-7:30PM. Closed Jan 1st, Dec 25th. The most extensive collection of Etruscan art and artifacts anywhere, well worth the admission charge. They do, however, make you lock up your camera. A difficult museum to find, but a lovely display in a beautiful villa setting.

Full: €4.00 Concessions: €2.00.
Vatican Museums, [16]. Check opening hours from website or signs near the museums. Vatican Museums includes the Sistine Chapel famous for Michelangelo's frescos. Accessing the Sistine Chapel requires walking through many other halls and buildings (including the Raphael's Rooms) and it takes about an hour.

Full: €13.00, Concessions: €8.00.
Churches
If you aren't familiar with Roman Catholic churches, take a look inside of any one of these. You'll find the richness and range of decor astonishing, from fine classical art to tacky electric candles. Please note that some churches in Rome deny admission to people who are dressed inappropriately. You will find "fashion police" at Rome's most visited churches - near the front doors of St Peter's, St Paul Outside the Walls, and often Sta Maria Maggiore and San Giovanni in Laterano. Bare shoulders, short skirts, and shorts are officially not allowed, but long shorts and skirts reaching just above the knee should generally be no problem. However, it's always safer to wear longer pants or skirts that go below the knee; St. Peter's in particular is known for rejecting tourists for uncovered knees, shoulders, midriffs, etc. (You also generally won't be told until right before you enter the church, so you will have made the trek to the Vatican and stood in a long security line for nothing.) The stricter churches usually have vendors just outside selling inexpensive scarves and sometimes plastic pants. Few other churches in Rome enforce dress codes. You can wander into lesser known churches like Sant'Ivo and Sta Maria in Trastevere wearing shorts, sleeveless shirts, or pretty much anything without problems. It is, however, good to keep one's dress tasteful, as these are still churches and houses of prayer for many people. (Older Romans might comment on attire and perhaps harass you if it is particularly revealing.)
St. Pietro - St Peter's - where the Pope resides. Said to be the finest church on the planet. Long queues for entry, but queuing time is not very long. Strict dress code, entrance is denied if not followed. The basil and tombs of the popes are free. Access to the cupola is €7 using lift, and €4 using stairs. Even with lift, about 350 steps must be climbed.
San Carlo alle Quattro Fontane - a very small and beautiful church, the first design commission of Francesco Borromini.
Sant' Ivo della Sapienza - This little church is hard to find but well worth the extra effort. It is located only a block from Piazza Navona, but not usually visible from the street, as one must enter the courtyard of an old palazzo to reach the church. Sant'Ivo is a small church shaped like the Star of David, with an amazing star-shaped dome and whimsical steeple.
Santa Maria del Popolo - with a couple of paintings by Caravaggio: "The Crucifixion of Saint Peter" and "The Conversion of Saint Paul"
San Luigi dei Francesi - This church is roughly halfway between Piazza Navona and the Pantheon. It is most notable for a side chapel which contains three Caravaggio masterworks: "The Calling of St. Matthew", "St. Matthew and the Angel" and "Martyrdom of St. Matthew"
Sant'Agnese in Agone in Piazza Navona - This lovely basilica church is small with an almost circular interior. It is undergoing rehabilitation and the facade and dome are hidden in scaffolding. It seems to be open only until noon.
San Giovanni in Laterano - this is the cathedral church of Rome and first of the major basilicas. It's also the Pope's (as Bishop of Rome) Church. Be sure to check out the fourth century baptistry (still in use) and the medieval cloister.
Santa Maria Maggiore - This ancient basilica crowns the top of the Esquiline Hill. Tons of gold decorate the interior.
San Paolo fuori le Mura - also known as St Paul's Outside the Walls. This is on the outskirts of Rome in an otherwise drab modern neighborhood. The church is a faithful reconstruction of the ancient basilica which burned down in the early 1800s. Don't miss the medieval cloister, which survived the fire.
S. Passera Even though it isn't worth a trip, this church can be a interesting deviation if you live or pass through its neighbourhood. This church is believed to be the grave of the Saints Ciro and Giovanni, killed during the time of the Emperor Diocletian. The church is now know as because of the several changes its name has undergone. The oringal name was and through Appaciro and then Appacero finally it got Pacera, that's very close to today's . The building on top is a 3rd century building still visible in the lower floor and in the underground. The main part of the building dates back to the IX century as the frescoes on the higher floor. Some of th frescoes are too spoiled to be enjoyed, but some of them have recently been restored and depict the Saints Paolo, Pietro, Giovanni Battista and Giovanni Evangelista in the vault and Our Lady together with Jesus, Saints Giacomo and Antonio and the Archangel Michele in the apse. Downstairs there is a small quadrangular room and the underground, where the rest of the two Saints should be. Frescoes in these floor date back to XIV century but are almost completely ruined, but in the underground there are still visible III century traces of Roman age frescoes; in front of the stair you can enjoy a small bird, the Justice, and an athlete while in the vault some eight apex stars.
San Clemente - a great little cathedral to visit, with an excavated older church below and a pagan temple below that. The only place in Rome to hear the underground river that flows beneath the city. Very close to the Colosseum.
Santa Maria in Trastevere - one of the oldest churches in the city. The nave is lined with a mismatched collection of columns taken from ancient Roman buildings. The apse is covered in gold mosaics from the 13th century, arguably the finest mosaics in the city.
Santa Maria degli Angeli - this church was built inside the former baths of Diocletian. Very light and airy inside. Note the unusual art on the outside doors.
San Pietro in Vincoli - The chains that held St. Peter are displayed in a case before the altar. Also contains a statue of Moses created by Michelangelo. It's close to the Colosseum, but a little hard to find
Santissima Trinità dei Monti - up above the Spanish Steps
Santa Maria in Aracoeli - Ballroom-like church which crowns part of the Capitoline Hill. Don't be fooled by the plain stone exterior
Santa Maria alla Minerva - This church is literally right behind the Pantheon. It is Rome's only gothic church, and well worth seeing, although its plain square façade makes it look inconspicuous.
Il Gesù - not far from Piazza Venezia. The interior is Baroque art on steroids. Simply astounding.
Sant'Ignazio - Not far from the Pantheon. A stunning example of Baroque art. The ceiling frescoes are especially fine, including a trompe l'oeuil dome.
Capuchin Monastery - On Via Veneto, right by Piazza Barberini. The crypt of the church contains a macabre display - a series of chapels decorated with the bones of thousands of dead monks. The bones are glued to the walls and ceilings in bizarre and striking decorations.
Public squares
Largo di Torre Argentina - an excavation of four roman temples and Pompeys theater. The largo is also home to a large amount of cats which are tended by the local animal rights organization.
Piazza di Trevi - where you can find the famous Fontana di Trevi. It's not a very big piazza and gets very crowded very quickly.
Piazza di Spagna - under the "Spanish Steps"
Piazza Navona - Used to be an ancient stadium built by the emperor Domitian and still retains the shape. The fountains are by Bernini and are very notable. Piazza Pasquino is just round the corner.
Campo de' Fiori - not far from Piazza Navona. Used as a marketplace. In nearby via dei Giubbonari the salumeria Roscioli is worth checking out.
Piazza Pasquino - piazza about 20m from Piazza Navona. There is a statue here named "Pasquino", apparently named after a tailor working nearby who had a reputation for complaining. The statue is now used as a place to hang messages, complaints and other opinions which has to be shared with the world. The piazza is also home to Cul de Sac, one of the best enoteca in Rome.
Piazza del Popolo - with the twin churches
Piazza della Minerva- a small piazza just behind the Pantheon. The centerpiece is a statue of an elephant by Bernini with an ancient obelisk on its back
Piazza delle Coppelle
Piazza di Sant'Ignazio- small and attractive piazza tucked away in a neighborhood near Pantheon
Piazza Montecitorio - where you can find the building of the House or Representatives
Piazza Colonna - where there is the building of the Italian Government, Palazzo Chigi. Also there is a marvelous carved column (hence the name) dating back to Imperial Rome
Piazza Barberini - with Bernini's famous Triton Fountain. Via Veneto starts here too.
Piazza della Rotonda - where you can see the Pantheon
Piazza Venezia- more of an enormous traffic circle than a piazza, but a good central location. The centerpiece is the enormous Vittorio Emmanuale Monument (aka the Wedding Cake) with the Capitoline hill next door. Piazza Venezia is also very close to the Forum
Piazza del Campidoglio - On top of the Capitol hill. It was designed by Michelangelo. The Capitoline Museum is housed in the palaces flanking the piazza. You can walk behind the palaces and to a wonderful viewpoint which overlooks the entire Forum
Historical Buildings
Palazzo Venezia In the very heart of the city center, the building was for centuries ago the seat of the Venice embassy. Today it houses a museum and galleries art.
Palazzo della Cancelleria
Palazzo della Sapienza - 8, Corso Rinascimento tel 06 686 4987. Bus 70 81, 87, 492. Close to Navona square, this building housed the University of Rome since the middle of the 15th century until 1935. The splendid interior courtyard was created by Giacomo della Porta. The inside church of St Ivo is one of the masterpieces of Architect Borromini.
Palazzo Altemps - 8, Sant' Apollinare street tel.06 6897091. Bus 70, 81, 87, 492. Simple and elegant lines make up this building, whose construction began in 1480 for Count Girolamo Riario, nephew of Papa Sisto IV and was taken up by architect Martino Longhi for the new owner, Cardinal Marco Sittico Altemps.
Palazzo Taverna - Via di Monte Giordano. The building is located in one of the most set-apart corners of the city center among the Navona square and Castel Sant Angelo. It served as residence for the Orsini Family. Nowatdays it is a private property and one can only glance at the courtyard and the inside amazing fountain erected in 1618 by architect Antonio Casoni. However, the brief moment is worth it.
Palazzo Crivelli - Via dei Banchi vecchi, 22 This building also know as the Doll House was built in the 16th century. It is unique for the quantity and quality of the decorations - lions heads, satyrs and disfigured heads that adorn the facade attributed to the sculptor Giulio Mazzoni.
Palazzo Spada Piazza Capo di Ferro - This building was erected in the 16th century by Giulio Merisi Caravaggio for Cardinal Capodiferro. One century later it was acquired by another powerful Cardinal, Bernardino Spada and was restored by Borromini.
Villa Farnesina This Renaissance house is in Trastevere, very close to the river and not far from the Vatican. You can tour several beautiful rooms covered in frescoes, including some by Raphael.
Others
Castel Sant'Angelo - Perhaps the most fascinating building in Rome. The core of the structure began life as the mausoleum of the Emperor Hadrian, built between 135 and 139 AD. Subsequent strongholds built on top of the mausoleum were in turn incorporated into a residence and castle by medieval Popes. The building was used as a prison until 1870, but now houses a museum. Opera buffs will be exhilarated to visit the balcony from which Tosca leaps to her death.
Trastevere
Il Gianicolo
Piramid, at the Piramid metro station.
Location is derived from the great work of
WikiMapia
Top photos chosen by u all:
Colosseo
Made by
klausthebest
The Coliseum was built of brick and covered with travertine in a valley between the hills Palatine, Celio and Esquilino, after draining a small lake that Nero used for the Domus Aurea. The building of four storeys, with a height of 48.50 metres and an extension elliptical covering an area of approximately 19000 square meters, measuring axis greater than 188m and 156m less. The first floor is high with 10.50m semi Doric style, the second highest of about two metres is formed by Ionic columns, the third high 11.60m has Corinthian columns while the fourth wall with small square windows. At this level there are also holes required to support the beams of velario that, in ancient times, was used to protect spectators from the sun flying. The Coliseum is made up of areas that we could access through ladders and tunnels in which, during the shows, vendors were placed chickpeas, beverages and pillows. Along the sidelines, including places for the senators and members of the court was built by order of the stage of the emperor Augustus ( pulvinar). It was probably entitled to access through an underground corridor known as passage of Commodus, the fact that, in a passage of the Roman History, Dione Cassius tells how the emperor Commodus had suffered an attack in what was described as a dark ways. The elliptical arena, Flavian Amphitheater, which measures along the approximately 77m to 46, was formed by a wooden desk covered with sand. To access existed two inputs: west Gateway Triumphalis, which entered the gladiators or animals, and to the east Gateway Libitinensis, which were taken away the lifeless bodies of fighters (Labitinia Goddess of Death) . Under the arena of the Coliseum extended several corridors and environments destined to host the gladiators and wild beasts that could be brought to centre stage by forklifts and ramps. Along the edges paved the arena there was a porch to two orders of which there were received around the remains while running at a pavement with marble which was set on the velarium. Outside the building you can see inscriptions that recall the work of consolidating the amphitheatre and especially the prohibition of Pope Benedict XIV to pillage the monument.
.
Made by
Nicolò P.
Piazza San Pietro, Città del Vaticano. The Papal Basilica of Saint Peter is a Late Renaissance church located within the Vatican City. St. Peter's Basilica has the largest interior of any Christian church in the world, holding 60,000 people. It is regarded as one of the holiest Catholic sites. It has been described as holding a unique position in the Christian world and as the greatest of all churches of Christendom. In Catholic tradition, the basilica is the burial site of its namesake Saint Peter, who was one of the twelve apostles of Jesus and, according to tradition, first Bishop of Rome and therefore first in the line of the papal succession. Tradition and some historical evidence hold that Saint Peter's tomb is directly below the altar of the basilica. For this reason, many Popes have been interred at St Peter's since the Early Christian period. There has been a church on this site since the 4th century. Construction of the present basilica, over the old Constantinian basilica, began on April 18, 1506 and was completed on November 18, 1626. St. Peter's is famous as a place of pilgrimage, for its liturgical functions and for its historical associations. It is associated with the papacy, with the Counter-reformation and with numerous artists, most significantly Michelangelo. As a work of architecture, it is regarded as the greatest building of its age. Contrary to popular misconception, Saint Peter's is not a cathedral, as it is not the seat of a bishop. It is properly termed a papal basilica. The Basilica of St. John Lateran is the cathedral church of Rome.
When you feel like this...
Made by
Osvaldo_Zoom
Explore, sept. 21 Michelangelo Buonarroti, La Pietà, St.Peter's Basilica in Vatican, Rome This is considered by some to be one of Michelangelo's greatest works of art, completed when he was 24 years old in 1499 AD. It is the only work signed by Michelangelo (on a diagonal ribbon carved across Mary's breast) possibly indicating his satisfaction with his work. Another account states the artist chiseled his name out of rage for a false attribution to one of his contemporaries. When it was unveiled in 1500, Michelangelo overheard a crowd admiring it. Going closer, he soon discovered that another artist was stealing his glory. The people could not believe that a previously unknown young artist had produced something of such staggering beauty. That night, out of a caustic combination of injured pride and jealousy he chiseled a message to all future viewers on the sash across Mary's chest: MICHAELA[N]GELUS BONAROTUS FLORENTIN[US] FACIEBAT (Michelangelo Buonarroti, Florentine, made this). However, he later regretted this action. In 1972 the statue was vandalised by Laszlo Toth wielding a hammer; he was later declared insane.
Aurorus Reflectus Colosseo
Made by
Stuck in Customs
If you want to see how I made this (and how you can too!), visit my
HDR Tutorial
. I hope it gives you some new tricks! Ahhh Rome! I love it there. Everywhere I walked was filled with art and inspiration. One of my hobbies is ancient Roman history, so the city had forever held a mythical romanticism place in my mind. I have a bad (good) habit of circumnavigating structures before taking photos to find the right angle. I say bad because some of these structures are so big that it's a major commitment to walk around the thing. Finally, however, it paid off and I found some wet pavement just outside one of the subways. That purple streak in the upper left is very mysterious. I don't really remember what happened during the shot to cause that, but it was an unexpected and pleasant surprise. from my daily photo blog at
www.stuckincustoms.com
St. Peter's Basilica
Made by
MarcelGermain
Vatican City, Rome.
View for best detail! Wow, it's been a while since I uploaded anything in black and white...! The light beam coming from the front windows is natural, not a photoshop addition. =) This is the interior of St. Peter's, with the baldacchino (left) and the nave. The baldacchino is a pavilion-like structure 30 metres (98 ft) tall and claimed to be the largest piece of bronze in the world, which stands beneath the dome and above the altar. It was intended to mark in a monumental way the place of Saint Peter's tomb. It was commissioned by Pope Urban VIII. Works began in July 1623 and ended in 1633. Explore #450 (August 24, 2009) - Thank you for your comments and faves!
Inutile Cancello
Made by
padesig
Roma - Parco degli Acquedotti - L'inutile cancello Certo, se io sapessi cosa c'è dietro quella porta, Oltre Quest'inutile cancello Che talvolta i miei passi non vogliono oltrepassare Forse lo sguardo Si ancora al limite Temendo di pagare Qualche assurdo dazio Ma vedo nuvole E più in basso il sole a suggerire un'ombra Che altri sguardi possano seguire In modo da distrarli Si china sulla curva del muro antico Costruito con il dolore di schiavi Si china per farci liberi Indicarci Un altro e diverso Sentiero ---------------------------------- Paolo Del Signore 2005 Officialy selected for Thanks all AGAIN!!
O Roma o morte (l'alba dal Gianicolo)
Made by
Geomangio
Where contest Winner and pubblied. Gianicolo. The places of I besiege. It was the 1849, this man, with to the others that to the Gianicolo have lost the life, tried to rebel itself to the papal power and to found one true Roman Republic. The world would be changed... Gianicolo. I luoghi dell'
assedio
. Era il 1849, quest'uomo, insieme agli altri che al Gianicolo hanno perso la vita, provò a ribellarsi al potere papale e a fondare una vera Repubblica Romana. Se solo ci fossero riusciti, oggi il mondo sarebbe diverso..
Orange mood
Made by
Pensiero
Via dei Fori Imperiali, Rome
www.stefanocorso.com
Orange
is a combination of yellow and red. Orange is considered a warm color like red, but to a lesser extent; orange expresses energy. It has luminous qualities and has been used for attention-getting purposes, such as on caution signs. Orange brings up memories of fall leaves, pumpkins and Halloween. It symbolizes balance, warmth, enthusiasm, vibrance, flamboyancy, and is demanding of attention.
Excerpt from Colors and Moods
Trevi Fountain - Rome, Italy
Made by
DiGitALGoLD
Hello Everyone! I wish everyone a smooth and easy new week. Here is one more of the Trevi Fountain in Rome, Italy. I walked by during the daytime and this site was a madhouse. I asked a local store owner across the way if the lights stay on all night and he said yes. My friend and I returned at around 12:30 - 1:00 and there were only around 25-30 people there. we both set up our tripods right in front of the fountain and started cliking away. Camera Data for this shot: Camera: Nikon D3 Lens: Nikon 24-70mm f/2.8 F Stop: f/6.3 Exposure: 0.6 seconds ISO: 200
Jasmine
Made by
Rickydavid
bighugelabs.com/flickr/scout.php?mode=history&id=5932...
[...] Bagheera: Now, now. I know how you feel. But you must remember, Mowgli: "Greater love hath no one than he who lays down his life for his friend." [As the panther speaks, Baloo opens his eyes.] When great deeds are remembered in this jungle, one name will stand above all others: our friend... [...] -- Excerpt from movie The Jungle Book by W.Disney 1967 Rome, Italy (June, 2007)
San Pietro e Ponte Vittorio Emanuele II
Made by
dujarandille
Agua de Roma Oyes correr en Roma eternamente, en la noche, en el día, a toda hora el agua, el agua, el agua corredora de una fuente a otra fuente y otra fuente. Arrebatada, acústica, demente, infinita insistencia corredora, cante en lo oscuro, gima bullidora, es su fija locura ser corriente. Ría de un ojo, llore de unos senos, salte de un caracol, de entre la boca de la más afilada dentadura. O de las ingles de unos muslos llenos, correrá siempre, desbandada y loca libre y presa y perdida en su locura. Rafael Alberti
Unidentified Flying Objects (UFO's)
Made by
James Rye
CM Aim: I wanted to capture the sense of celestial beings flying/floating on air. See my
blog
on this photograph. Taken in a church in Rome - I think it might have been the Basilica of Santa Maria Sopra Minerva but can't remember. So do let me know if I am right or wrong. We were 'arted and churched out' at the time. This just seemed so surreal. Although perhaps the architect intended us to see flying celestial beings.
Angels Bridge - Ponte Sant'Angelo, Rome - Italy (HDR) [Explore Front Page]
Made by
paperinikkio
The photos were shooted at sunset time in front of Ponte Sant'Angelo (built in 134 AD) facing the Saint Peter basilique. The bridge is surrounded with statues of Angels, that's why its nickname is Angels Bridge, I guess. Canon 450d Canon 17-40 L
View Awards Count
----------------------------------------------------- Explore Front Page - 8 February 2011 -----------------------------------------------------
Unbrand America
Made by
Pierluigi Riccio
«Like cigarettes that are sold as symbols of vitality and youthful rebellion, the American reality is very different from its brand image. America™ has been subverted by corporate agendas. Its elected officials bow before corporate power as a condition of their survival in office. A collective sense of powerlessness and disillusionment has set in. A deeply felt sense of betrayal is brewing».
www.adbusters.org
Staircase of the Vatican Museum
Made by
_Robert C_
The Vatican Museums (Musei Vaticani) are the public art and sculpture museums in the Vatican City, which display works from the extensive collection of the Roman Catholic Church. Pope Julius II founded the museums in the 16th century. The Sistine Chapel and the Stanze della Segnatura decorated by Raphael are on the visitor route through the Vatican Museums. As of November 2006, it was visited by more than 4,000,000 people for the year.
Layers...
Made by
Trapac
FujiFinepix F450 (Point & Shoot Digicam). Another aerial shot from the roof of the Venerable English College down to the streets below - layers of colour, texture, history and human stories one on top of the other. This one appealed to the voyeur in me - you can have a good uninterrupted nose of those terraces from here....scrutinised implaccably by yet another church cupola on the horizon!
the ghosts of our past
Made by
Ąиđч
another long exposure shot.... i don't have time to shoot in daylight anymore :-) the interesting lighting effect is caused by cars headlights going past and illuminating only the bottom part of the path. it was actually completely dark and i had to guess the focus manually. i know it's not straight, but since i had no tripod i put it on a bench and i kind of like it this way
The Vatican Libraries (part of...)
Made by
Giorgos~ (moving to Google+)
The Vatican city. Recommended view Light conditions were rather poor with low light to preserve the frescos or whatever technique those lovely paintings were made ....That made things difficult, this was a bracketed exposure and handheld like all the rest in this set.....The result came out to my satisfaction, altough a bit dark but I decided not to push it further.....
Darkness Falls in Rome
Made by
Storm Crypt
About twenty centuries ago, the Roman empire used slaves to construct this building to last. It did. But the empire and the emperors did not. Sometimes, the magic of twilight can tell how humans always fail short trying to fathom cosmic time. Shot at the same angle, but a bit farther than the previous one. Stitched three photos.
The Colosseum Rome, Italy
a surprise for you (SOOC) [EXPLORE]
Made by
♥NFlove♥
Today you left me for back in Russia, and I'm thinking of you, I'm waiting ... in this moment you are flying ... you're going 6000 km away from me ... I miss you already ... thanks so much for the wonderful summer. When you will arrive in your hostel, you will read it...I love you. Federico PS Thanks to all...this is our first explore!!!!!!!!!
Videos:

ROME DOWNTOWN APARTMENT, colosseumapts@yahoo.com
Rome downtown apartment is situated in the Renaissance era building which was once a convent. The flat is located on Colle Oppio, in the historic center of Rome


second day of rome
carola and I hit the night life and visit the vatican...rome vatican


The new Ara Pacis, Rome
The new Ara Pacis, Rome...rome roma italy tourism monuments arts arte museum culture marketing architecture architettura


Rome in a nutshell - 1 of 3 - travel guide of italy
easier to uncover Rome, offering lots of practical advice that will help you discover and enjoy the city in all its glory....rome italy europe travel


Rome
Rome...Rome Italy


Our visit to Ancient Rome
Took on 11.01.07...Rome


Tour of Umbria and Rome
. The trip finished with a day in Rome....hilltop Umbria Spoleto Assisi Duomo Giotto fresco Spello Todi Orvieto Gubbio Perugia Montefalco Rome Trevi Coliseum


our honeymoon. Rome and Florence, Italy
our honeymoon . Rome and Florence, Italy...rome florence italy honeymoon 2006


Italy 2: Rome, Vatican City and Tower of Pisa
Rome and Vatican city and by road trip to Pisa. Hope that you will enjoy it. Music: Fuzon, Haatoo may lay kar haat...roma


Rome, Italy 2005
My vacation to Rome, Italy in 2005....Rome Italy 2005 Vacation


Summer's Evening in Rome - Italy
some food and a few beers too :) Music - An Evening in Roma - Dean Martin...Rome Evening Roma Italy Italian Dean Martin neunelf911


Saint Peter's Basilica, Rome Italy
in Rome. For more info or to buy a DVD of the Pilgrim Churches of Rome call: 201-867-6400....Saint Basilica Rome


The prestigious Gionvanelli villa in Rome
"The prestigious Gionvanelli villa in Rome has a history of hosting some very athe prestigious Gionvanelli villa in Rome: A history of hosting glamourous parties. Princess Ginevra


Roman Forum and Roman Colosseum, Rome Italy
Italy Rome. The Roman Forum is located in a valley that is between the Palatine hill and the Capitoline hill. It originally was a marsh, but the


The Hotel de Russie in Rome
"The Hotel de Russie in Rome has long been a favorite stopover for prestigious clients from all over the world. Among the many important guests to have enjoyed


Italy Travel: Sky Castles in Castelli Romani / Rome, Italy
500 years mark this amazing town outside Rome, Italy. Italy's regions are all special and on our travel in Italy to Rome we went to the closeby town


Rome , the eternal city
beautiful slide show of Rome at its best...roma rome city europa italy italia


Tales from Italy - Rome
Vespa Club roma and other scooterist meet British television BBC in their city....vespa vespismo lambretta mods R&B scooter rome italy


Italy Travel: Florence, Rome Venice May 2007
Florence, Rome, Venice May 2007 is what;s going on in Italy Right Now! Summary of Italian festivals and celebrations in Florence, Rome and Venice


Nearest places of interest:
Popular places: