Find hotels near Riobamba
Videos: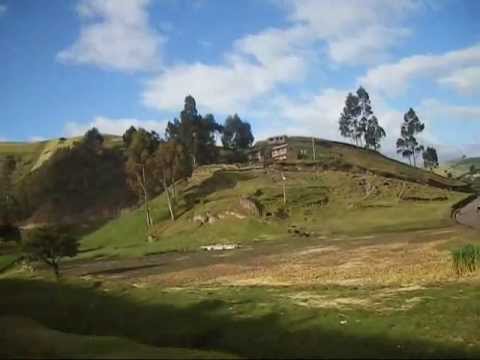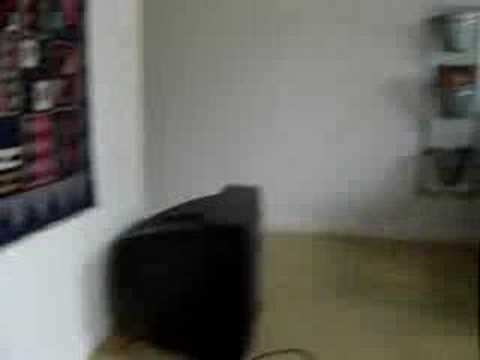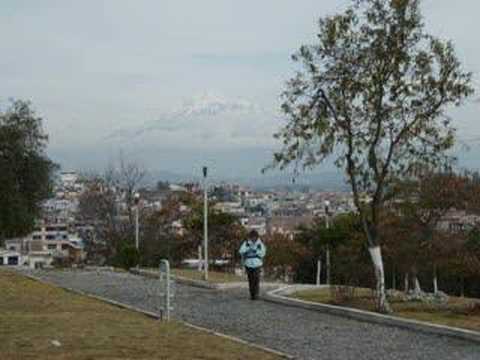 More videos
Riobamba
Interesting places in Riobamba:
Riobamba is a city in Ecuador, capital of the Chimborazo Province. It has a population of 130,000 and is located 200km (125 miles) south of the country capital Quito. The present town dates from 1797, when the great earthquake of that year destroyed the old town then situated 12 miles to the west near the existing village of Cajabamba.
On a clear day don't miss the view of the surrounding mountains. The best views in the city are from , close to the train station.
Location is derived from the great work of
WikiMapia
Top photos chosen by u all:
Riobamba-after-rain
Made by
©haddock
After a day of nonstop rain, the skies opened up before sunset. Riobamba is not at all an interesting city, but is near many of Ecuador's highest volcanoes (none of which were visible during my week long visit because of awful weather). Taken from Parque 21 de Abril, the Church of San Antonio in the foreground, invisible Andes at the back.
Texting.
Made by
Flickmor
On the streets of Riobamba, in the Ecuador Andes.
More on the Y!RB blog
.
Nariz del Diablo train, Riobamba
Made by
chris.bryant
Best seat in the house - on the roof of the train (it's allowed to ride up there) at Riobamba station waiting to depart for Nariz del Diablo (the Devils Nose), Ecuador.
roof riding on the Riobamba train line
Made by
digitalia
Nobody
was happy about clambering onto the unsecured roof rack of the cattle trucks at 5 am in Riobamba. Much less, sitting there for six hours straight.
A That´s Right
Made by
ipedaler
It´s hard to decide which costumes were the best in the parade, since almost all of them were awesome, but I think these guys won for best dancers
Water Lens
Made by
ipedaler
Got some droplets on the lens during the downpour, but I still can´t tell whether the lady is actually dressed up or just parading as herself...
Restaurante chino
Made by
Mr.Philux
Los restaurantes chinos abundan en Ecuador y sorprende ver que sus letreros muestran un Chifa en lugar del clásico Restaurante Chino
Blending In
Made by
ipedaler
Yeah, I stole her hat for the portrait - too bad we didn´t get the memo or we could have probably been in the parade
Mesh-Mask
Made by
ipedaler
These mesh-masks were fantastic - just not too photogenic, as the light reflection almost always caused motion blur
Riobamba, Ecuador
Made by
Jenn Pascoe
One woman's campaign to end littering...clown garbage cans...you can actually buy these online for your own town.
Spin Move
Made by
ipedaler
Actually, I´m absolutely sure that these were the most coordinated dancers in a parade that I´ve ever seen
That´s Roight
Made by
ipedaler
These guys were seriously getting into it... it made more sense when I scrutinized the guy in the rear
Monkey Break-Dance
Made by
ipedaler
A gang of monkeys takes to the streets with their giant bananas for an impromptu break-dance session
ViewfromTraininAndesEcuador
Made by
lnewman333
Quichuans waving to us as we rode the train (on top of the cars) through the Andes, Ecuador
Riobamba (Ecuador 1977)
Made by
ninin 50
Classificata al primo posto al concorso Il lavoro di Emotions in photos - dicembre 2008
Coloridos edificios
Made by
Mr.Philux
En Riobamba y otros sitios de Ecuador, es posible encontrar casas de todos los colores.
Goodbye Riobamba
Made by
ipedaler
The sun setting over Riobamba on my last night in the Central Highlands - Thank God!
Feriante
Made by
Mr.Philux
En el parque había feriantes que hacían su número musical ante el gentío.
Day-Care
Made by
ipedaler
Looks like someone just dressed up the kids and left em with this poor girl
Runa y Huarmi
Made by
yapacunchi
Figuras de cerámica fabricadas por Cerart empresa perteneciente a la UTPL
Videos:

Train Ride: Alausí - Riobamba
discovering the landscape of ecuador......ecuador alausi alausí riobamba train


riobamba 2777
esta es mi casa...virtual tour


Riobamba
Visite de Riobamba et environs...Visite de Riobamba


Derniere Aventure Equatorienne - Riobamba
Train de la Nariz del Diablo....Riobamba


Jaron and Sara waiting for an escape from Riobamba
After another large eruption of the volcano Tungurahua, the city of Riobamba was covered in ashes. Instead of leaving the city directly, Sara and I arrived in


Train from Quito to Riobamba
you travel on top of the train. It is a wonderful experience and a great way to see Ecuador...train travel Quito Riobamba Ecuador backpacking


From Pulingui to Riobamba (Ecuador)
One of many bus trips I'd made from Pulingui to Riobamba during my placement in Ecuador....Jaron Riobamba Pulingui Chimborazo Ecuador Cordtuch


Tren Riobamba-Nariz del diablo
w...ww


Train Riobamba-Alausi
Train Riobamba-Alausi...Train Riobamba Alausi


Tren en Riobamba
Viaje Riobamba - Cajabamba...Tren Ecuador


Riobamba, station
Vertrekpunt naar de Duivelsneus...Riobamba Ecuador Duivelsneus trein


Lagunas de Riobamba, Ecuador
Otro video promocional que muestra las lagunas que se encuentran en la Sultana de los Andes....Ecuador


Pura traccion Riobamba 07 Fmla Icaza Freire
4x4 en Riobamba con Toyota...pura traccion riobamba


Bus Riobamba-Cuenca
entre Riobamba et Cuenca! Des paysages vraiment magnifique...scotchée à la vitre du début à la fin!......Ecuador Riobamba Cuenca


My Trip to Ecuador
del Diablo train ride in Riobamba, Tena jungle trek, biking in Chimborazo, 4 x 4ing in Banos...tena Nariz del Diablo Ecuador Riobamba


My Trip to Ecuador - Part 10
del Diablo train ride in Riobamba, Tena jungle trek, biking in Chimborazo, 4 x 4ing in Banos...tena Nariz del Diablo Ecuador Riobamba


My Trip to Ecuador - Part 7
del Diablo train ride in Riobamba, Tena jungle trek, biking in Chimborazo, 4 x 4ing in Banos...tena Nariz del Diablo Ecuador Riobamba


My Trip to Ecuador - Part 6
del Diablo train ride in Riobamba, Tena jungle trek, biking in Chimborazo, 4 x 4ing in Banos...tena Nariz del Diablo Ecuador Riobamba


The Train - Ecuador
Visiting the train station at Riobamba, Ecuador. We are preparing trip to Cajabamba. Did you know that on July 2007 the tourist train will complete the trip


Nearest places of interest:
Popular places: