Videos: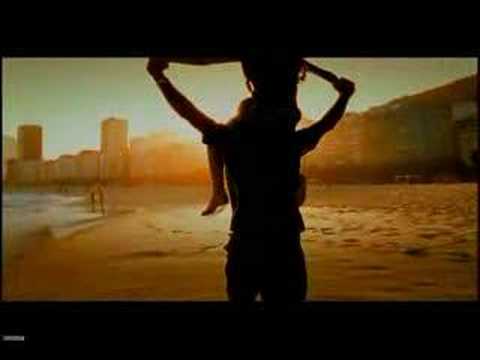 More videos
Rio de Janeiro
Interesting places in Rio de Janeiro:
Rio de Janeiro (pronounced IPA , Portuguese: ; Portuguese for "January River") is the name of both a state and a city in southeastern Brazil. The city was the capital of Brazil (1763-1960) and of the Portuguese Empire (1808-1821). Commonly known as just Rio (particularly in English and by its inhabitants), the city is also nicknamed A Cidade Maravilhosa - "The Marvelous City".
Beaches
Rio's beaches are undoubtedly one of the main reasons why travellers visit the city. Copacabana and Ipanema are by far the most famous, but there are many others, each with a distinct character. Travellers should be aware that most beaches are polluted, and bathing is not advisable in any of the non-oceanic beaches (except for those in the island of ). The beaches that are often proper for swimming are Ipanema, Leblon, Recreio dos Bandeirantes, and Grumari. Copacabana, though worldwide famous, is usually dirty. Some of the most notable are (ordered from North to South):
Flamengo (by the bay, but often polluted)
Botafogo (by the bay, but often polluted)
Praia Vermelha (oceanic, but often polluted)
Leme (oceanic)
Copacabana (oceanic)
Arpoador (oceanic)
Ipanema (oceanic)
Leblon (oceanic)
São Conrado (oceanic)
Barra da Tijuca (oceanic)
Recreio dos Bandeirantes (oceanic)
Grumari (oceanic)
It is also worth visiting the beaches in , particularly:
Praia da Moreninha (on the Guanabara Bay, but often proper for swimming)
Cariocas have a unique beach culture, with a code of customs which outlanders (even Brazilians from other cities) can misconstrue easily. Unlike many foreigners might think, there is no topless in the beaches - in fact, it is outlawed and women who dare to try it can be arrested. Girls can wear tiny string bikinis , but it doesn't mean they're exhibitionists. For most of them, it's highly offensive to stare. Until the 1990s, men and boys wore , but since then wearing bermudas or boardshorts has become more usual. Jammers are less usual but nothing wrong either. Smoking marijuana is quite common among youth (and not only), even in crowded spots, but use drugs in Brazil it's still illegal (though a minor felony since 2006) and undercover policemen can watch for infractors. Other drugs are rare, except for beach raves.
Waves in Rio vary from tiny, calm in Guanabara bay beaches (Paquetá, Ramos, Flamengo, Botafogo, Urca) to high, surf-ideal waves in Recreio. In Leme, Copacabana, Arpoador, Ipanema, and Leblon, there's a popular way of "riding" the waves called (pe-GAHR zha-kah-REH; literally, "to grab an alligator"). You wait for the wave to come behind you then swim on top of it until it crumbles next to the sand.
Residents go to the beach with their swimsuits on, under shorts and T-shirts or even wearing only the suit, which is normal. You will see people in speedos and bikini walking on the streets or in the bus. There are "cabins" and lockers for changing clothes in the beach only at Copacabana beach in some new and clean public restrooms (located like a subway station under the famous boardwalk). If you don't go with your swimsuit on, use a towel to cover yourself while changing. Women must not dare to take their bra off in the sand, even for a brief moment, or they might get trouble.
If you don't want a sunburn and you are typically white, get a strong sunblock for yourself. Locals are used to get a tan easily, but don't try to mimic them; you might end up at a hospital. Also, having a red-burnt skin is considered as "lame", and can make fun of it - especially girls, say, if you're trying something at a nightclub.
Commerce is common in Rio's beaches, with thousands of walking vendors selling everything from sun glasses to fried shrimp to cooling beverages (try , a local ice tea mixed with lemonade). For food, there is also (baked flour pastry filled with meat or cheese) and (cool sandwich with vegetables and mayo). Vendors typically shout out loud what they're selling, but they won't usually bother you unless you call them.
Although beaches are often considered a plural, democratic space, there are still some informal (and not too strict) "social area" divisions. In the South Zone, Copacabana attracts mainly tourists (foreign and national) and lower-classes bathers. Prostitution is also widespread there, even in daylight. Ipanema is the major beach for middle-class, and specifically the section (watchtower #9) is prefered by left-wing, intellectuals, artists, journalists and similar beach-goers. You can easily walk into a politician or someone famous there. The beaches in Barra and Recreio (Quebra-Mar, Pepê, Pontal, Prainha) were favored by surfers and hang-gliders until the 1980s, but now they are outnumbered by the middle-class and from the suburbs and also West Zone favela residents, such as now world-famous (City of God, that of the film).
There is also in the Guanabara Bay, a popular destination among low-class beach-goers. There the government built an artificial pool on the sand . Not recommended for foreigners to visit this place.
Sights
Corcovado - The tram up costs R$36 for roundtrip up to Cristo Redentor, and it is definetly worth the view.
Pão de Açúcar - the Sugar Loaf mountains (one taller, the other shorter), Brazil's top landmark, with an aerial tramway to the top; unmissable. A ticket up is R$ 35. The buses number 591 and 592 bring you to the base station.
Lagoa Rodrigo de Freitas - a large lagoon in the middle of South Zone, with great views to Corcovado and Ipanema and Leblon beaches; there are skating and jogging fields all around it.
Maracanã - the largest football/soccer stadium in Rio and once the largest on Earth.
Parque Lage - a small park, once a private mansion, where now a school of fine arts works.
Jardim Botanico - The Botanical Garden, planted up in the 1800s. It is both a park and a scientific laboratory. If you take the bus note that Jardim Botanico is also the name of a neighborhood so make sure you take the right one to the entrance. The admission is $4. The gardens are well kept and very lush. Not far from the cafe, first you hear swooshing sounds. Look up and you can see small monkeys swinging from tree to tree.
Buildings
Paço Imperial (1743) - old Imperial Palace (though impressively modest), colonial architecture (in downtown, next to , Fifteen Square).
Casa França Brasil (1820) - French cultural center, with gallery and video hall (in downtown, next to CCBB).
CCBB - Centro Cultural Banco do Brasil (1906) - a cultural center with gallery, movie theater, video room, library and stages; usually hosts the main exhibitions in town (in downtown).
Candelária Church - neoclassic cathedral (next to CCBB).
Mosteiro de São Bento (1663) - , colonial architecture (in downtown).
Ilha Fiscal Palace (1889) - in the Guanabara Bay, next to the Navy Museum
Palácio Gustavo Capanema - former ministry of culture, designed by French architect Le Corbusier; though small, it is regarded as an important pioneering in modern architecture (downtown).
Arcos da Lapa (1750) - Lapa Aqueduct, colonial structure that brought water from springs to downtown; now it has a suspended tramway track (in Lapa)
Catedral Metropolitana - cone-shaped cathedral, an example of modern architecture (in Lapa).
São Francisco da Penitência church (1773) - colonial church.
Teatro Municipal (1909) - City Theater, inspired by the Paris Opéra House (in Cinelândia square).
Biblioteca Nacional (1910) - (in Cinelândia square)
Câmara Municipal - the City Hall, hosts the city council (in Cinelândia square).
Palácio do Catete - the former presidential palace (1893-1960), now hosts a museum of recent history and nice gardens (in Catete).
Itamaraty - former presidential palace (1889-1893) and foreign office; now hosts a museum of South American diplomacy, a library and the UN information offices in Brazil (in Downtown, next to the Central station).
Palácio Guanabara - former palace of the Imperial Princess, now governor's office; ecletic architecture; not open to public (in Laranjeiras).
Museums
Downtown
Museu Histórico Nacional - a museum of Brazilian history stretching from colonial to imperial times; big collection of paintings, but poor in artifacts (downtown).
Museu Nacional de Belas Artes - includes large paintings from Academicist and Neoclassical Brazilian artists, as well as many copies of European sculptures (downtown, Cinelândia square).
MAM - Museu de Arte Moderna - the second most important contemporary art museum in Brazil, after MASP (downtown, next to Santos Dumont airport).
Museu da Imagem e do Som - for researchers about Brazilian film, radio, and broadcasting industry (downtown).
Museu Naval - downtown.
Museu do Carnaval - history of Brazilian carnival and parades (in downtown, next to the Sambódromo).
Museu Chácara do Céu - an important collection of South American modern art (in Santa Tereza).
South Zone
Jardim Botânico - not a museum per se, but a huge collection of plants from all over the world, not only tropical, yet you will find Amazon trees and river flowers as well in the same-named neighborhood.
Museu da República - hosted on the former presidential palace, this museum hosts permanent exhibitions about recent Brazilian history (from 1889 on); one of main features is the room where president Getúlio Vargas shot himself in 1954 (in Catete)
Centro Cultural Telemar - formerly Museum of Telephone, it now hosts a fine gallery with temporary exhibitions of digital art or art with interactive medias; it is sponsored by the local phone company (in Catete)
Museu Internacional de Arte Naïf - with Naïf painting. In Cosme Velho, next to Corcovado rail station.
Museu Carmem Miranda - about this Brazilian actress and singer (the lady with pinapples-and-bananas hat), the national icon in the 1940s and 50s (in Flamengo).
Museu do Índio - a very small museum with a modest collection of native American artifacts and craft (in )
Museu Villa-Lobos - a modest collection about Brazil's most important composer (in Botafogo).
North Zone
Museu Nacional - actually, it's the Natural History museum, with dinosaur fossiles and lots of mounted tanned animals; go there if you want to see a jaguar without getting into the jungle; it was formely the Emperor's Palace (in São Cristóvão, just next to the Zoo)
Museu do Primeiro Reinado - a museum about the reign of Emperor Pedro I (1822-1831), but with a modest collection (in São Cristóvão)
Museu Museu de Astronomia e Ciências Afins - with an observatory (in São Cristóvão)
Museu do Trem - a modest collection of 19th century engines, train cars and streetcars (in Engenho de Dentro)
Museu Aeroespacial - in Campo dos Afonsos (in the surburbs)
West Zone
Museu Casa do Pontal - the most important collection of popular craft and artisany (in Recreio dos Bandeirantes)
Parks
Jardim Botânico
Parque Lage
Parque do Flamengo
Parque Guinle
Campo de Santana
Quinta da Boa Vista
Location is derived from the great work of
WikiMapia
Top photos chosen by u all:
My greatest Loss
Made by
_Paula AnDDrade
It's been One Year I suddenly
lost my beloved father
from an unexpected fulminating stroke. He passed away on a Friday 13th,
the worst day in my life
. One year of Grieve, putting myself together, one day after the other. It was traumatic, I've never cried as much, never hurt that much. I hadn't really learned the meaning of Despair till then. it's been a long process. He was the joy in our lives, our Anchor.
It was in the middle of a real storm, one I'd never expected, most powerful than I could've ever imagined, that I learned how strong and fragile I could be
. One doesn't learn that until Darkness comes with no short notice... A water divisor I wish it hadn't happened. I've learned a lot about myself and people in general after this. I also learned who my real friends are, not that many, by the way, but priceless. Some stayed by my side, others revealed they weren't such good friends... and there were a few who surprised me, who checked on me from time to time to see how I was doing, offered me help, sincerely and not afraid I could accept it. I call it even. I thank those good old friends and the new ones, for their support, compassion, their Friendship. I thank my boyfriend, my Family and my Brother, who has become our anchor. and my Flickr friends who kept visiting and posting on my photos, even when I spent months hardly commenting on anyone's. One doesn't remain the same after such loss. I haven't.
Life is, indeed, short... and it can end from one minute to the other
. I'm learning to say I love you more often, to give my love more often to the ones who matter. In the last year my ambitions have also changed, I want to be happy doing what I do, I don't want to change the way I see the world and people through my lenses in order to fit where some people may think I should. Life is too short for that. I'll stand with the ones who appreciate, value, what I do. As a person, I'll stand with good people, the strong in character, the ones who know the value of friendship, love. I want to be the best person I can, honor the man my father was and everything he taught me. I learned so much from him,
he was a Genuine Good, Unselfish, Loving Person. A Real Father, Husband, Son, Brother, Friend. A Great Man, with an amazing Character (one either has it or not, there's no mid term for that) a man of his Word. He was so Unique, died young... full of plans, full of life. The World is a sadder place without him
. It's with tears going down that
I dedicate this self portrait to Him
, who was never afraid to show the ones he loved how much he cared, who helped others, who raised his family with all his heart, love, tenderness.
A man I'll miss till the end of my life
. *
Breathe Me
Igreja da Candelária - Rio de Janeiro - Brasil
Made by
_ ♪ Claudio Lara ♫
The Candelária Church (Portuguese: Igreja da Candelária) is an important historical church in the city of Rio de Janeiro, in Brazil. It was built and decorated during a long period (1775 to the end of the 19th century) and combines a Baroque façade with a Neoclassical and Neo-Renaissance inner decoration. The quasi-legendary history about the foundation of the church states that, in the beginning of the 17th century, a ship called Candelária almost sank during a storm on the sea. Upon arriving in Rio de Janeiro, a group of Spaniards sponsored the building of a small chapel, fulfilling the oath they made during the storm. This small chapel, dedicated to Our Lady of Candelária, was built around 1609. In the second half of the 18th century, as the ancient chapel was in need of repair, Portuguese military engineer Francisco João Roscio was put in charge of the project of a new, larger building. The works started in 1775 and the church - still unfinished - was inaugurated in 1811 in the presence of King John VI of Portugal, who at the time was in Rio with the whole Portuguese court. From this early period date the splendid main façade in Baroque style with Neoclassical elements. The interior of the church was, however, greatly modified afterwards, as the floorplan was changed from a one-aisled to a three-aisled nave.wikipedia
A Igreja de Nossa Senhora da Candelária deve ser a igreja mais conhecida do Brasil devido a sua importância histórica, cultural, religiosa e localização. ♪ ≡ ♫ =♪ =♫ ≡ ♪ =♫ [♪] Música do Dia – J.S.Bach - Brandenburg Concerto n.º 3
Metrô - Subway - Rio de Janeiro
Made by
_ ♪ Claudio Lara ♫
Known as "Cidade Maravilhosa" or Marvelous City, Rio de Janeiro is one of the world's brightest, most famous, colorful, and joyful cities in the world. By the way, Rio de Janeiro is translated into English as "River of January". World's biggest carnivals, samba dancing, rhythms of Bossa Nova, bright football, perfect sandy beaches, the giant statue of Christ the Redeemer – these is only a small fraction of things, which made this city a world known with inimitable atmosphere, authentic climate and unique people. The city is considered to be the citadel of joy, happiness, cheerfulness, openness, and sincerity. If you have never been to Rio de Janeiro, the gallery of photographs, featuring this marvelous city, will help you understand and, maybe, even feel the atmosphere, reigning there. We have collected different pictures – from the grandeur architecture and monuments to vivid moments of Brazilian carnivals and to the pictures of life far from joy and happiness of mass celebrations. As any other city with global importance, Rio de Janeiro is the city of contrasts. Pictures below will show you those contrasts, but it is up to you to decide what prevails there – a world-known well-crafted image of Rio de Janeiro or some unadvertised and unrevealed faces of Rio…
Rio de Janeiro 2016 EU VOU - - - Rio 2007 EU FUI !!
Made by
_ ♪ Claudio Lara ♫
International Olympic Committe. The city of Rio de Janeiro has been elected as the Host City of the Games of the XXXI Olympiad in 2016 following a vote by the International Olympic Committee (IOC) Session. IOC President Jacques Rogge made the announcement at the close of the first day of meetings of the IOC's 121st Session in Copenhagen, Denmark. Rio de Janeiro received 66 votes compared to Madrid's 32 in the final round of voting. A Sporting Celebration Rio 2016 will provide the best possible environment for peak performances. Athletes will enjoy world-class facilities, including a superb village, all located in one of the world's most beautiful cities, in a compact layout for maximum convenience. The competition venues will be clustered in four zones – Barra, Copacabana, Deodoro and Maracanã – and connected by a high-performance transport ring. Nearly half of the athletes will be able to reach their venues in less than 10 minutes, and almost 75 per cent will do so in less than 25 minutes. Of the 34 competition venues, of which 18 are already operational, eight will undergo some permanent works, seven will be totally temporary and nine are constructed as permanent legacy venues.
Corcovado - Cristo Redentor
Made by
_ ♪ Claudio Lara ♫
Christ the Redeemer (Portuguese: Cristo Redentor, formerly Portuguese: Christo Redemptor) is a statue of Jesus Christ in Rio de Janeiro, Brazil; considered the largest Art Deco statue in the world.[1] The statue is 39.6 metres (130 ft) tall, including its 9.5 metre (31 feet) pedestal, and 30 metres (98 ft) wide. It weighs 635 tonnes (700 short tons), and is located at the peak of the 700-metre (2,300 ft) Corcovado mountain in the Tijuca Forest National Park overlooking the city. It is one of the tallest of its kind in the world (The statue of Cristo de la Concordia in Cochabamba, Bolivia, is slightly taller). A symbol of Christianity, the statue has become an icon of Rio and Brazil.[2] It is made of reinforced concrete and soapstone, and was constructed between 1922 and 1931. On 7 July 2007, Christ the Redeemer was named one of the New Seven Wonders of the World in a list compiled by the Swiss-based The New Open World Corporation. wikipedia ♫ ♪ ♫ ♪ ♫ ♪ ♫ ♪ ♫ ♪ ♫ ♪ ♫ ♪ ♫ ♪ [♪] Música do Dia – James Taylor - What a Wonderful World
Morro Dois Irmãos Leblon Rio de Janeiro
Made by
SeLuSaVa
Rich and poor people in the same place! Vidigal is a favela in Rio de Janeiro. It is located in the South Zone of Rio, between Leblon and São Conrado neighborhoods ). The favela is placed on the base of Morro Dois Irmãos Leblon (named after a French plantation owner, Le Blond, who owned this area) is an affluent neighborhood in Rio de Janeiro, just west of Ipanema, another neighborhood in that city. In the north it is bordered by Gávea, and in the west by a towering hill called Dois Irmãos, which translates as two brothers, because of its split peak. It's very much like Ipanema but even more exclusive, being the home of very rich, affluent and famous people. The beach is a bit more quiet and relaxed than the hip and trendy beach of Ipanema. The neighborhood has the highest land prices of Brazil and Latin America. Consequently, the many beautiful houses in the neighborhood were torn down to make way for high-rise apartments.
A deity under construction, Rio de Janeiro – Brazil. Crystal ball
Made by
kees straver
Corcovado, meaning hunchback in Portuguese, is a mountain in central Rio de Janeiro, Brazil. The 710-metre granite peak is located in the Tijuca Forest, a national park. Corcovado hill lies just west of the city center but is wholly within the city limits and visible from great distances. It is known worldwide for the 38-meter statue of Jesus atop its peak, entitled Cristo Redentor or Christ the Redeemer. The view from Corcovado is truly amazing, you´ll have a wonderful panoramic view of Rio and some of the city´s main attractions like: downtown Rio, Sugarloaf Mountain, the Lagoa Rodrigo de Freitas, Copacabana and Ipanema beaches. The statue of Jesus was under construction during my visit, but I didn´t mind that for one second. There aren´t a lot of people how have a picture like this and especially when captured in a Crystal ball.
Rio in Rio de Janeiro, Brazil
Made by
r e n a t a
3/365 A doll's dream came true! It was a cloudy day, it was RAINING, but at least we managed to save this shot from the 20 others that were worst than this one! :) ----------------
Christ the Redeemer
is a statue of Jesus Christ in Rio de Janeiro, Brazil. The statue stands 40 metres (130 ft) tall weighs 700 short tons (635 tonnes), and is located at the peak of the 700 metres (2,300 ft) Corcovado mountain overlooking the city. It is the tallest of its kind in the world. It is made of reinforced concrete and soapstone. A symbol of Christianity, the statue has become an icon of Rio and Brazil.
wikipedia
Sunny boy ( aka "The boy from Ipanema")
Made by
neloqua
Sunny boy You made my life so sweet It's just like honey, boy And I love you so much till it ain't funny boy My cloudy days have been declouded Since you're here, so keep on shining Sunny boy...sunny boy... My pride and joy Hey, sunny boy My honey boy Now only your sweet loving can give me joy I'm trying to tell the World That you're my sunny boy... Some weeks ago, I've given a charming gift ,to my male Flickr friends! Now, isn't it the time to please my female Flickr friends? Hey girls, how about my Sunny boy? Have a nice day everyone! See you all later!
Rio de Janeiro
Made by
Tony Gálvez
An alternative take on an all-time classic!
Practical information on Rio de Janeiro from my blog in English:
Destination: Rio de Janeiro
------------------
Una lectura alternativa de un clásico perenne.
Información práctica sobre Río de Janeiro en mi blog en español:
Destinos: Río de Janeiro
Fotos do Jardim Botânico do Rio de Janeiro - Brasil
Made by
_ ♪ Claudio Lara ♫
The genus Victoria represents the giant water lilies. The most famous, Victoria amazonica, is the largest of all with leaves sometimes nearly 3 m in diameter, on stalks 7–8 m in length. Victoria is named after Queen Victoria. V. amazonica was once called Victoria regia, but the species name was superseded.
Victoria Regia in Wikipedia
Photo - Jardim Botânico - Rio de Janeiro - Brazil
Aline Campos - Setup Lighting
Made by
Bruno Jordão
Modelo - Aline Diagrama com esquema de luz ou setup do Studio. Modelo - Aline Diagrama com esquema de luz ou setup do Studio. Voce conhece o Forum FotoClube ??? Entre no Forum e Acompanhe um Topico explicando tudinho sobre os Esquemas de Iluminação que Posto aqui!! Cadastrem-se e Vejam o que Rola na Fotografia em Geral e Studio... Espero Vcs la!!
fotoclube.com.br/phpBB3/viewforum.php?f=28
Abrs
- Rio de Janeiro - Brasil - Pão de Açúcar - Corcovado - Praia de Copacabana beach
Made by
_ ♪ Claudio Lara ♫
Tom Jobim Samba do Avião
♪ ... Minha Alma Canta Vejo o Rio de Janeiro Estou morrendo de saudades ... ♫ ♪ ♫ ♪ ♫ ♪ ♫ ♪ ♫ ♪ ♫ ♪ ♫ ♪ ♫ ♪ [♪] Música do Dia – Tom Jobim –
Samba do Avião
.
Christ the Redeemer
Made by
Heaven`s Gate (John)
The view of this famous statue in Rio de Janeiro, from Sugarloaf Mountain, was obscured by cloud for much of the morning, when suddenly, the clouds parted long enough to capture this scene. Rio Janerio has been awarded the Olympic Games for 2016. To see the view, before the clouds parted, please link below :
www.flickr.com/photos/59303791@N00/3238041075/
The girl from Ipanema
Made by
neloqua
Tall and tan and young and lovely The girl from Ipanema goes walking When she walks she's like a samba that Swings so cool and sways so gentle, That when she passes, each one she passes goes a-a-ah! But each day when she walks to the sea She looks straight ahead not at me The girl from Ipanema goes walking And when she passes I smile, but she doesn't see She just doesn't see No she doesn't see...
Aline Campos - Setup Lighting
Made by
Bruno Jordão
Modelo - Aline Diagrama com esquema de luz ou setup do Studio. Voce conhece o Forum FotoClube ??? Entre no Forum e Acompanhe um Topico explicando tudinho sobre os Esquemas de Iluminação que Posto aqui!! Cadastrem-se e Vejam o que Rola na Fotografia em Geral e Studio... Espero Vcs la!!
fotoclube.com.br/phpBB3/viewforum.php?f=28
Abrs
I'll go sailing no more
Made by
neloqua
In my silver ship I sail a dream that ended to soon now I know exactly who I am, and what I am here for and I will go sailing no more All the things I thought I'd be, all the brave things I'd done vanished like a snowflake, with the rising of the Sun never more to sail my ship, where no man has gone before and I will go sailing no more... I will go sailing no more Disney- Toy Story
From the airplane window. Sugar Loaf, Rio de Janeiro, Brazil (II)
Made by
:: through my eyes ::
Sugar Loaf, Rio de Janeiro, Brazil. This is to celebrate my pro account! Thanks sooo much for it :) Photo taken just before this one:
From the airplane window. Sugar Loaf, Rio de Janeiro, Brazil (I)
* Thanks so much for all comments, faves and almost 10.000 views. Obrigada! Gracie! Danke! Merci! Gracias! *
Água - Water
Made by
rbpdesigner
Foto em alta velocidade. Macro 1/1000 f 5 iso 400. Melhor vista em tamanho grande. High speed photo. Best viewed in large format. Macro 1/1000 f 5 400 iso. Foto em homenagem ao amigo HUDLU. HUDLU homenage. added to Cream of the Crop as my most favorited and second most commented photo. Esta foto esteve entre as TOP 10 das mais interessantes do dia 10/06/2005
Flying high over Rio de Janeiro
Made by
kees straver
This is the view you´ll get when you´re standing on the platform at Corcovado. Every time I see this shot i´m always wondering what the view must be like from the helicopter. I didn´t do the helicopter tour because they where asking a lot of money for just a couple of minutes. I guess this view of Rio de Janeiro is the second best view you can get.
Videos:

Discover Rio de Janeiro - Brazil
Discover Rio de Janeiro- Brazil.Narrated in English. "Sea,Lagoon, Forest... And all of that in the middle of a city


Icaraí Beach in Nikiti, Rio de Janeiro State - Des'ree Fire
from the shops....panasonic pv-gs500 do icarai nikiti rio niteroi praia beach brazil des'ree fire janeiro de 2007 pedra itapuca indio


Rio - City of Splendour 1936
is part of documentary series "Traveltalk" ("The Voice of the Globe")from MGM. Released in 1936...Rio de Janeiro


Landing at Rio de Janeiro
Nice landing, see the background is amazing....Landing at Rio de Janeiro Brazil


RIO DE JANEIRO 1973
RIO DE JANEIRO 1973...RIO DE JANEIRO 1973 COPACABANA


Brazilian Beach Soccer in Rio de Janeiro
We just sat there in a trance. Ipanema Beach is situation in downtown Rio de Janeiro just blocks from some of the most dangerous Favelas (slums) in


NBC News Cosmetic Surgery in Rio de Janeiro
NBC News, Cosmetic Surgery, Rio de Janeiro, cosmeticvacations, cosmetic vacations, plastic surgery, Brazil surgery, Brazil surgeons, Brazil cosmetic surgeons, surgery abroad


New Year 2007 in Rio De Janeiro, Brasil
and watching fireworks, and occasionally had the odd cocktail....newyear 2007 brasil happynewyear brazil rio beach fireworks midnight riodejaneiro dancing waves drunk copacabana new


Rio de Janeiro - Brasil
A Tribute to Rio de Janeiro with bossanova song....Rio de Janeiro Brazil Brasil Beauty beleza Corcovado Copacabana beaches bossanova Riodejaneiro art rio tribute


Rio de Janeiro - Favela Livin'
. Rio de Janeiro's low paid and ill-equipped police is violent as well. In 2006 the police killed 1063 people in the state of Rio de Janeiro


Vacations in Rio de Janeiro - Brazil
are somes beautyfuls photos in Rio de Janeiro for the family from France and Brazil can see....avc reportagem Brazil Rio de Janeiro Vacations Ipanema Copacabana


NYE 2007 Fireworks Rio de Janeiro Clip
Beach in Rio de Janeiro, Brazil. With the soundtrack of "Shining Star" by Get Far....nye new years 2007 rio de janeiro brazil


Carnival 2007 Rio de Janeiro Mangueira drums
of the beat, it shows how amazing it is....Carnival 2007 Rio de Janeiro Brazil Brasil Carnaval Sambodromo Sambódromo Escola Samba Drums Bateria Mangueira


Rio de Janeiro Carnival
Unidos da Ponte, 1994....Brazil Rio de Janeiro Carnival Carnaval


Rio De Janeiro
this is where Waldo has been...with a little surprise at the end:)...Rio De Janeiro dejuanp travels


Jesus the Redeemer over Rio de Janeiro
Jesus the Redeemer over Rio de Janeiro...Jesus Redeemer Rio de Janeiro brazil jay smith islam christianity


BRAZIL RIO DE JANEIRO
copamodel.com presents from HEISSESAMBANACHT: RIO DE JANEIRO...rio de janeiro brazil beach bunda copacabana ipanema christo sugarloaf zuckerhut


Nearest places of interest:
Popular places: