Videos: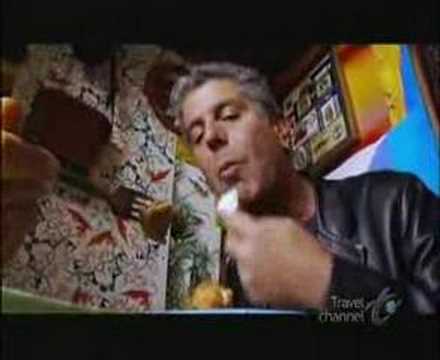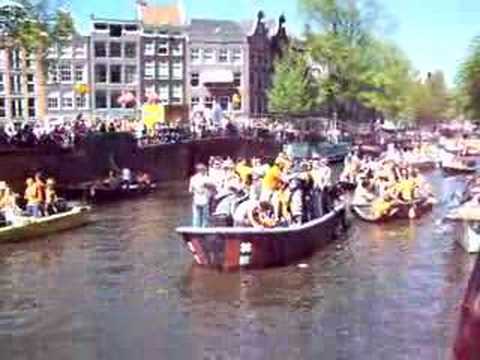 More videos
Queens
Interesting places in Queens:
Queens is one of the five boroughs of New York City, USA. Geographically the largest borough in the city, Queens is home to many immigrants and two of New York's major airports.
Queens is quite diverse in density and character. While western Queens (closer to Manhattan) is urban, much of eastern Queens is relatively suburban. As in every borough, the closer you get to Manhattan, the more rare it is to find a stand-alone house. The more urban clusters are in the northwest: Astoria and Long Island City (LIC). LIC also contains Queens' only skyscraper, the "other" Citibank building, located directly across the East River from the more prominent angled-roof skyscraper in Manhattan. Rising 50 stories, the building, the result of Citibank's unsuccessful attempt to create a new business district in LIC, is the tallest building in New York State located outside of Manhattan.
P.S.1 Contemporary Art Center, 22-25 Jackson Avenue, Long Island City, (718) 784-2084, . Th-M noon-6pm. Supported by the Museum of Modern, this innovative (and cheap) contemporary art museum is in a former public school building. The conversion left most of the original features of the school - the large ex-classrooms are perfect for installations - and the bathrooms are a blast from the past. P.S.1 is a few blocks south on Jackson Avenue from the Citibank tower; the entrance is a concrete slab (how fitting) which occludes view of the school itself. P.S.1 also has a nice cafe and outdoor seats where every able-bodied New Yorker can enjoy a smoke.
Steinway & Sons Pianos, 1 Steinway Place, Long Island City, (718) 721-2600. They offer free guided tours during fall and spring to see the skilled crafts men at work. Phone ahead, a month in advance is recommended, to reserve a place on these popular tours, and to check the days and times. Otherwise take the online factory tour on their website.
A number of museums are located in Long Island City, including the Isamu Noguchi Sculpture Museum in Noguchi's former sculpture studio, the Museum of African Art, and the which includes interactive exhibits on the history of video games. The area also includes two free places to view art, Socrates Sculpture Park which overlooks the East River (next to Price Costco on Vernon Blvd.), and the Fisher Landau Center showing a private collection of contemporary art.
(A general tip on NYC Museums: if you work for a large company such as IBM, GE, or Citigroup, check to see if your company is a member--this goes for all museums in NYC; different museums have different sponsors of course.)
Across the street (Jackson Avenue) from PS.1 is a fascinating site as well: 5 Points ( ) which is one of the few "legal graffiti zones" in New York City. Visit the website for an advance taste. The entire building is decorated (including the inside if you can, ahem, find a way in). 5 Ptz is underground New York at its finest--although artists must apply for permits from a shadowy figure with e-mail addresses posted on-site (which perhaps ensures that high standards for the spraypainted art). Few taggers have defaced the site with their idiotic scrawls; rather, the art is better, fresher, and more colorful than many PS.1 exhibits. Be sure to walk around the entire length of the building. Just under the 7 train, which runs overhead on 5 Ptz's north face, you'll find a large enclosure for truck loading, which features some of the best artwork of all. A fire escape runs up to the roof, and of course, every space within arms' reach is decorated as well. If you're into this stuff, you'll want to bring a camera.
In Flushing Meadows Corona Park (also on the 7 line; exit at Shea Stadium) the Queens Museum offers cultural events, Worlds' Fair Memorabilia, and a sprawling scaled-down Panorama of the entire city. It's incredibly accurate--except they've yet to remove the World Trade Center.
Just off Northern Blvd. in the area between Astoria and L.I.C.--at 35th Avenue and 36th street--you'll find the Museum of the Moving Image, which showcases movies and the televisual arts with revolving exhibitions. Kaufman-Astoria Studios (home of the Sopranos, among others) stands next door; there's also a gigantic movie theater, and a nice new 24 hour diner/bar (which serves pitchers of beer) known as Cup. Take the R/V/G or the N/W line.
Location is derived from the great work of
WikiMapia
Top photos chosen by u all:
Cathedral of Saint John the Divine - New York
Made by
anadelmann
Dear flickr friends, this might be the last post for a while as I have to prepare my move back to Germany (which will take place in the second half of September) and I wanted to thank you once again for all your support.
Wasn't aware that I forgot to put this in: Please consider to view it Todays picture was taken last Sunday on our trip to Uptown Manhattan at the
Cathedral of Saint John the Divine
(The Western facade from the inside, including the Rose Window above) as I was testing my new 16-35mm lens on my Sony Alpha 900 (handheld shot at ISO1000). Two more pictures are down in my comments (taken at ISO 1000 and 1600).
Some more info about the cathedral
(from wikipedia): The
Cathedral of St. John the Divine
, officially the
Cathedral Church of Saint John the Divine in the City and Diocese of New York
, is the Cathedral of the Episcopal Diocese of New York. The cathedral is nicknamed
St. John the Unfinished
and
The White Elephant Of The Upper West Side
. Located at 1047 Amsterdam Avenue New York, in Manhattan's Morningside Heights, the cathedral is claimed to be the largest Cathedral and Anglican church and fourth largest Christian church in the world (although the title is disputed with Liverpool Anglican Cathedral).The inside covers more than half a city block, with 121,000 sq ft (1.12 ha), spanning a length of 183.2 meters (601 ft) and height 70.7 meters (232 ft). The cathedral, designed in 1888 and begun in 1892, has, in its history, undergone radical stylistic changes and the interruption of the two World Wars. Originally designed as Byzantine-Romanesque, the plan was changed after 1909 to a Gothic design. After a large fire on December 18, 2001, it was closed for repairs and reopened in November 2008. It remains unfinished, with construction and restoration a continuing process. The building as it appears today conforms primarily to a second design campaign from the prolific Gothic Revival architect Ralph Adams Cram of the Boston firm Cram, Goodhue, and Ferguson. Saint John the Divine is an example of the 13th century High Gothic style of northern France.
Dupli-city
Made by
wired_gr
People who hate me will not like this one, because I appear in the photo twice! Haha! This is another experiment of mine. I wanted to play a bit with long exposures, as well as double exposures and off camera flash. It was around 7:10pm when I took this one, so there was still some sun light. In order to take this one I chose the manual mode and stepped down my aperture to the minimum of f/22. I then tried different shutter speeds, in order to make sure that the photo will be well exposed. After seeing that 13 secs would produce good results, I went on the other side of the camera and started shooting. I tried to count about 6 secs for the first pose and then I switched lightning fast (!) to the other pose! :) In the background you can see the Empire State Building! Best viewed in
Info
Nikon D90 with Tokina 11-16mm 2.8@ 11mm Manual Exposure ISO 200 : As a sidenote I wanted to mention that I listened to a podcast recently that suggested using the lowest NATIVE ISO setting when shooting long exposures. I used to use the Lo1 settings when shooting long exposures but I listened to the advice and switched to ISO 200. 13 secs (on a crappy tripod) f/22 Shot RAW and processed in PS5 (after minimal work in LR3). I used PS5 because there was part of a bench on the right end of the photo. I didn't want to crop that part, because I wanted to keep the light (rays) in the picture. So, I used the new content-aware deletion in PS5 to try and remove the bench. I think it did a pretty good job! I then went back to LR3 and following [http://www.flickr.com/photos/leonem/]'s suggestions I changed the contrast and clarity..
Vertigo
Made by
Philipp Klinger Photography
A bit different than the one before:
Technique/Processing
Panorama of 2 pictures to have a better possibility of framing on the PC later on. Converted to bw using Silver Efex Pro and then added a bit of Glamour Glow (Yeah, i just love it, to make the light more intense) on the window.
Info
The Solomon R. Guggenheim Museum opened its doors on October 21, 1959 and is one of the best-known museums in New York City and one of the 20th century's most important architectural landmarks. Designed by Frank Lloyd Wright, the museum––which is often called simply The Guggenheim––is the permanent home to a renowned collection of Impressionist, Post-Impressionist, early Modern, and contemporary art, and also features special exhibitions throughout the year. Located on the Upper East Side in New York City it is the second museum opened by the Solomon R. Guggenheim Foundation which was founded in 1937. The 50th year anniversary of the Frank Lloyd Wright building will occur on October 21, 2009. The Museum recently underwent an extensive, three year renovation. In September, 2008, the Board of Trustees of the Solomon R. Guggenheim Foundation confirmed the appointment of Richard Armstrong as its fifth director, effective November 4, 2008. He succeeds Thomas Krens, who served as Director from 1998.
en.wikipedia.org/wiki/Solomon_R._Guggenheim_Museum
Solomon R. Guggenheim Museum
Made by
anadelmann
For the past weekend I know why we lost our internet connection. The heavy rainfalls on Saturday found their way not only into our house but also into my modem - Brzzzz. Today I called our internet provider and they actually fixed the problem the same day. Sunday we spent in New York City. The weather was perfect and after a beautiful time in SoHo we moved to Central Park and I had the chance to take a few pictures of
The Guggenheim
. This museum, founded in 1937, is a modern art museum located on the Upper East Side in New York City. It is one of the best-known museums in New York City. The main part of the building is a very unusual shape, and was designed by Frank Lloyd Wright. The distinctive building, Wright's last major work, instantly polarized architecture critics upon completion, though today it is widely revered. From the street, the building looks approximately like a white ribbon curled into a cylindrical stack, slightly wider at the top than the bottom. Its appearance is in sharp contrast to the more typically boxy Manhattan buildings that surround it, a fact relished by Wright who claimed that his museum would make the nearby Metropolitan Museum of Art "look like a Protestant barn." (Source: Wikipedia). The exterior and infrastructure of the museum are still under restoration but the process was thankfully far enough advanced to take some pictures. Suggest to view it
The Greek Slave by Hiram S. Powers at the Brooklyn Museum
Made by
Stephen Sandoval
Hiram S. Powers (American, 1805–1873). The Greek Slave, 1869. Marble, 65 1/2 x 19 1/4 x 18 3/4 in. (166.4 x 48.9 x 47.6 cm). Brooklyn Museum, Gift of Charles F. Bound, 55.14 Hiram Powers was part of a large community of expatriate American sculptors who lived in Italy in order to obtain the training, materials, and assistants necessary to create monumental Neoclassical sculpture in marble. This work, the last of six versions Powers made (the first version dates from 1841–47), represents the plight of Greek women who were enslaved during their war of independence with the Turks (1821–30). The image of a naked, manacled woman took on added significance in antebellum America, where it came to be associated with this nation's enslaved blacks. When it was exhibited, The Greek Slave attracted large audiences and elicited impassioned commentary from priests, critics, and others sympathetic to the abolitionist cause. For example, one reporter for an antislavery newspaper wrote: As this elegant statue traverses the land, may many … be awakened to a sense of the enormity of slavery.… Waste not your sympathies on the senseless marble, but reserve some tears for the helpless humanity that lies quivering beneath the lash of American freemen! For a full view see:
www.brooklynmuseum.org/collections/american_art/55.14.php
DIFARA'S PIZZA - Domenico DeMarco
Made by
smoothdude
I finally made it out to Difara's pizza a few weeks ago with Jordana. This historic pizzeria is considered among the best in NYC but it's located out in the deep forrest of Brooklyn. Domenico DeMarco (seen here) is a little old man who makes each pie himself and has been doing it everyday since 1964. He tops each pizza and when it's done cooking he drizzles a healthy dose of olive oil on it and slowly walks over the pie, right in front of you and snips fresh basil on it. The square pie is what we ordered which looked amazing..better than the round pie, but unfortunately the screwed up our order (and it took almost 2 hours to get). I was a bit pissed especially since in the 2 hours we sat there (seating is very limited) I didn't see or hear any other mixed up orders and I'm pretty sure other people got their pies first. Also the pie we got the special cost about 32 bucks! most expensive pizza I've ever had. But it was damn good. The toppings and cheeses are all high quality and very fresh. They make pie after pie never taking a minute to stop.. It was perfectly cooked as well..the crust crispy on the bottom and chewy in the middle...slightly charred If you're interested in reading up check out
here
and
here
.
parol
Made by
Farl
why?..because it's September, the start of Christmastime in the Philippines, because jolly carols are already trickling in the radio stations, because Christmas decorations are now being put up in the malls. The reasons are commercial I suppose but nothing like the -ber months to perk up the Philippines from its longstanding economic doldrums and political squabbles. The traditional Christmas star lantern is called parol and is a long cherished traditional trimming at every home in the Philippines during Christmas, be it made in paper, wood, plastic or she... The most stunning lantern is the one pictured here, Pampanga capiz lantern, which is made of wooden frame, wire skeleton and colored capiz shells, with built in tivoli lights in elaborate dancing, chasing, blinking, synchronizing patterns. Yeah, the US Customs eyed us with interest when we brought this in. Now in storage, waiting to be displayed this Christmas at Astoria, NY. more of
my Christmas nostalgia
at
www.colloidfarl.blogspot.com/
Guggenheim Museum - New York
Made by
DiGitALGoLD
Hello Everyone, This has been on my priority list of places in NYC to photograph and I'm glad I finally made it there. I have to give credit when credit is due so this photo has been inspired by Philipp Klinger. I love visiting his photostream just to see what he's up to. By the amount of views he has I'd say most of you have been checking out his stream too :) I was looking forward to the bright light in this museum and was hoping to take a multiple shot HDR. I was slightly dissapointed when I arrived because the window on top of the building had been covered and the lighting was dim at best. I set up in a corner, sat on the floor, held my breath and made like a tripod for 10 seconds to get this shot. What a challenge! I asked one of the employees if they were planning on removing the window tarp but he said it comes on and off to support the mood of the exhibits they display. I guess they were going for a dim/gloom feeling ? Camera Data from this shot: Camera: Nikon D3 Lens: Nikon 14-24mm Shutter: 10 Seconds F Stop: f/16 ISO: 200
S.O.S. (Save Our Species)
Made by
Faerie Girl
A pint-sized protest for Project SoulPancake, and a sort of belated Earth Day idea. Did you know that 9 out of 10 dinosaurs would probably agree that we should treat our planet better? Did you know that in a generation or two, we could be reading storybooks to children and pointing at elephant pictures saying i remember when these were actually still ALIVE.? Okay, let's try something harder. Did you know that the background extinction rate is somewhere around 10 species per year (one extinction per million species per year), but with the help of ours truly (ourselves), the number of species lost is estimated at between 27 and 30 THOUSAND per year. And yeah, mostly that's bugs and plants and stuff, but still. My point is, extinction sucks. And it's forever. And we should do all we can to prevent it. At the very least, we should get all Jurassic Park-y, and reverse it. Just kidding on that last part. I think that's a terrible idea.
307/365
Made Explore at #2!!
click click click...
Made by
brandon king
i get the urge to take these photos but i don't have anyone to shoot. instead i end up just running back and forth to and from the camera. it gets old and i'm sure everyone is tired of seing my face in all these test shots. the only way i can see to fix this problem is if i hire a live in model. A cute little woman with distinct features that doesn't mind being my muse. if you are down or know someone, please get at your boy. about the shot: I was sitting at home and thought about how much today felt like the first day of fall (cue autumn in new york by ella). The sun was setting and the clouds were perfect. So i ran upstairs to take a few pics of the skyline looking toward lower manhattan and in the process i wanted to see what it looked like if i did a shoot up here. On went my flash and out comes a bunch of photos like this. The flash is an on camera canon 580ex. I think it was set one stop down. okay, see why i need a model?
I ate 6
Made by
Farl
People who know me can attest that I have a self-destructive affinity to chocolates. I already have my tonsils removed 10 years ago as my EENT said that they were already irreparably diseased'. I still get sick occasionally for excessive sugar intake but with sore throat- yes, now my esophagus is the one which gets inflamed now. I know I really should stop. I try but not when my brother tempts me this box of delicious marzipan (part of his Christmas gifts). In just one sitting, midway in taking photographs of the colorful delights, I ate six. So let's see- at 180calories (50cal fat) per 3 pieces, they were easily 360 calories or about 2 hours of jogging. Aaargh! Astoria, New York, the US more on my sugar addiction in
Have Chocolate, Will Travel
at
www.colloidfarl.blogspot.com/
Student Of The Strobe (Explored)
Made by
Dan Love
ISO 100 | 15mm | f4.5 | 1/100 LP160 @ 1/2 power | Camera left | Reflective umbrella 430EX II @ 1/8 power | Camera right | Shoot through umbrella Both triggered by Impact PowerSync16 So I have my first wedding to shoot this weekend and had to take the plunge into a new flash trigger system for the formal images. I was happy enough with the Impact system that I already had but given that they discontinued the model I wasn't going to be able to expand beyond one strobe. This was a quick test shot just to make sure everything works. It does. No ambient light here, everything just from the flashes. Ultimately I think the image would have looked better with two shoot through umbrellas but I wanted to see what sort of light the reflective one would throw out. Interesting to compare how different the spread and quality of light is even if the strobes were set at different power levels.
loading... loading... loading...
Made by
sgoralnick
everyone i know has lately been mentioning that for the past several months viewing my photos or photostream on flickr is agonizingly slow. and not just taking a few extra seconds, it has been described as akin to AOL dialup in the 90's. i open the page and leave to go get a cup of coffee and drink most of it before the photo is finished loading. and it's something that is only happening on my stream, no one else's. has anyone else noticed this phenomenon? it's kinda weird because it doesn't actually happen for me, which makes it a tough thing to report as i imagine it's not ultimately a reproducable behavior. i wonder if i am parked on the slow server in the back closet? what could it be? oh woe! (video inspired, of course, by the flickr spinning dots loading animation. for an extra air of authenticity, the lollipops were even obtained in the )
Merry Freaking Christmas!
Made by
Ryan Brenizer
Or whatever your holiday needs.
You should see this bigger on the (newly redesigned!) blog
The only Photoshop on this was high-pass sharpening for that contrasty look -- that glowing door doesn't lead anywhere, it was closed and only about four inches deep. The light was entirely accomplished by two SB-900s parked behind Brendan. This has been the wildest year of my life by a very, very wide margin, and I have been blessed by being able to see and photograph so many great things. I'm already excited about the places 2010 is going to take me. Hope to see you along for the ride! ---------
Ryan Brenizer Photography Blog. Photography tips, wedding photos, events and portraits from New York City and beyond
Queensboro Bridge at Twilight from Sutton Place, New York City
Made by
andrew c mace
I had the chance tonight to briefly check out the views from the roof of a Sutton Place building along the river. This is the Queensboro Bridge, which links Manhattan at 59th Street to Queens and the rest of Long Island. The bridge runs over Roosevelt Island, which is where they used to keep the lepers, I think. This was a quick comp, shot once, so many elements (like bridge traffic) could be better—though the hazy night gave a nice glow to the more distant lights. Still, a different view of the bridge. I'm not sure if my Tokina is as sharp as it should be. I might send it in for servicing. Single RAW blended (-2/-1/0/+1/+2) / f/13 / 13s / 12mm (18mm=)
Huge 2000-pixel-wide version.
New York World's Fair (1964)
Made by
musicmuse_ca
This photo was taken at the
World's Fair in NYC in 1964 - 1965
. It was shot by one of those guys who goes around taking pictures and then gets you to buy one. You can see part of the triple observation towers of the New York State Pavilion, designed by architect Philip Johnson for this World's Fair, peaking out from behind the metal post on the right of the shot. (Those of you who have seen Men in Black must remember the part they played in that film) My mother is in the orange dress and I have the red headband on. That is one of her boyfriends and his son. This was right around the time of her separation from my father. I remember this day vividly. It is funny how you can see things so differently as you grow and mature.
Made by
Dmitry Gudkov
I wanted to walk and shoot around Greenpoint tonight, but didn't feel like getting rained on. So instead I decided to experiment with my lights inside and flesh out a some portrait lighting ideas that have been kicking around in my head. The only good thing about self portraits is that you always have a willing and patient model. Other than that, it's a total pain in the ass. Set up lights/camera - pose - shoot - chimp - adjust lights/camera - pose - shoot - chimp... Since I wanted a really thin depth of field for this shot, focusing was especially tricky. I ended up letting the camera autofocus *somewhere* on my face and then firing off a burst of 5/6 frames while slowly rocking my face toward from the camera, in hopes that one of the shots will have my eyes in focus.
Clasped.
Made by
Ryan Brenizer
These are the hands of a principal turning around a troubled NYC school. I wasted no time with the D3; I shot a magazine feature the fist thing in the morning. I'll leave all the on-topic shots for the publication, but I had to post something. The D3 performed like a champ. Subjects pop out of images with the 24-70, and the 17-35 is an entirely different lens. Flash exposures of all kinds, from bounce to head-on fill, are excellent. Of course, flash is more of a creative choice than a necessity now. --------------------
www.amazon.com/gp/blog/A1K7OB8VJ7CMKI/
, or
follow the RSS feed
.
Tower
Made by
Rafakoy
For those who are interested about long exposures on the Nikon D7000 here are some things I had noticed: - It has mirror lock up. You can setup the remote control to be used with it. - Speed demon. With the Nikon D90, after 20 or 30 seconds of a long exposure, the camera takes some time to process the image before showing it on the LCD screen, the D7000 does it instantly. - No noise. Even at low ISO with the Nikon D90 I used to get some normal noise from long exposures, but with the D7000 I can't noticed it. UPDATED: For those who asked, there is no noise reduction for long exposures here. - Super sharp images. Maybe this is just technique, but the images I've got are super sharp. .
the light.
Made by
Vitaliy P.
It's May, which means that Manhattanhenge is almost upon us. I met up with a bunch of my flickr friends/photographers, some of whom are probably in the crowd under the burst of light. So I figured it'd be fun to throw out an invite for anyone who wants to meet up for this event again this year. It should happen over the days of May 30th and 31st. So just let me know if anyone wants to meet and I'll try to coordinate a meet up point (I'm open for ideas) when the date draws near.
Also check out our
Blog
|
Facebook
Videos:

Bourdain and Zimmern at Kabab Cafe, Astoria, Queens
Andrew Zimmern visit Ali El Sayed's famous Kabab Cafe on Steinway Street in Astoria, Queens, for a meal of sweetbreads, a puff at the hookah, and


Work at Queens Library: Enrich Your Life®
Queens Library, the No. 1 circulating public library in the country, is seeking enthusiastic professionals who are ready to meet the challenge of working in a fast


Queen's Day 2007, Amsterdam (Party boats on Prinsengracht!)
Queen's Day 2007, Amsterdam (Party boats on Prinsengracht!)...Queen's Day Amsterdam party boats Prinsengracht


The Queen's Chambers in the Château de Versaille
- apartment therapy was a must. Renovating her "petit appartement", the Queen's chambers foreshadowed the Empire style while reflecting Marie-Antoinette's own personal flair.


The Queens - A Royal Rendezvous
Queen Mary 2 sailed into Long Beach Harbor to pay tribute to the Queen Mary....ship oceanliner cunard line cruise long beach steamship royal rendezvous RMS Queen


Queen Elizabeth 2 - QE2 - Cruise Ship & Ocean Liner Dec 06
com A Merry Queens Grill Christmas to one and all. Filmed onboard QE2, 15-17th December 2006. Gregory Dorothy, Assistant Waiter in Queens Grill restaurant


Trooping of the Colour THE QUEENS BIRTHDAY PARADE & Gun Run
The Colour 2002 to celebrate the Queen of Englands birthday & The Gun Run at Earls Court Royal Tournement....trooping colour queens birthday parade london england rbphotos


Queen's day 2007! Crazy Dutchies....
Celebrating the birthday of our Queen on 30th of may. This annual event causes the dutch population to go insane for 24 hours. The whole of amsterdam got


The Queen's Castle Part2 (a documentary by Universal)
series titled "The Queen's Castle" which features the life behind-the-scenes at Windsor....Windsor Castle London UK Queen Elizabeth documentary


The Queen's Castle (an excerpt from a documentary series)
An excerpt from a documentary series titled "The Queen's Castle" which features life inside Windsor....Windsor Castle London UK Queen Elizabeth documentary


A new slide show.. From my trip to Queens New York
I got to go to Queens New York on a load. So I figured I'd take some pictures to share with all of you.. Including


THE QUEEN'S SPECTACULAR FLYPAST
THE BIGGEST FLYPAST IN THE HISTORY OF THE QUEEN'S BIRTHDAY.JUNE,17,2006....THE QUEEN FLYPAST LONDON UK BIRTHDAY CELEBRATION


Charles St to Queens Rd, Leicester on the 44 bus
Charles St to Queens Rd, Leicester on the number 44 bus, via Halford St, Wigston St, Rutland St, Charles St, Georges St, London


Queens Day 2006 Amsterdam
on Queens Day 2006. Mostly around the Jordaan (where we live) and Prisengracht (best party I thought)....amsterdam konnigendag koninginnedag jordaan queens


The Queen's motorcade in Williamsburg
The Queen's motorcade arriving at the College of William and Mary in Williamsburg, Virginia...Queen Elizabeth II Williamsburg Jamestown Richmond Virginia USA United Kingdom Britain England College


Changing the Queen's Guard at Buckingham Palace, London
DSCN1826...london


The Queen's Life Guard at Horse Guards
Images of an hourly shift change ceremony of The Queen's Life Guard (aka Horse Guards) in London, recorded in May of 2006. The regiment on duty


Driving Manhattan to Queens
east on Thomson St., which merges with Queens Blvd. The video ends just after 39th St on Queens Blvd., with the 7 train on the


Queens Bath
in Hawaii a special one with a trip to Queen's Bath located on the north shore of Kauaii....Queens Bath Kauaii North Shore Tide Pool Sea Turtles


Nearest places of interest:
Popular places:
Privacy policy