Videos: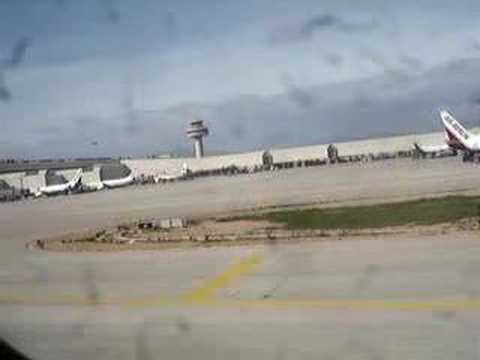 More videos
Palma de Mallorca
Interesting places in Palma de Mallorca:
Palma is the major city and port in the island of Mallorca and capital city of the autonomous community of the Balearic Islands in Spain. It is situated on the south coast of the island on the Bay of Palma. As of the 2005 census, the population of the city of Palma proper was 375,773, and the population of the entire urban area was estimated to be 474,035, ranking as the 12th-largest (...)
Castell de Bellver. ph 971 73 06 57 or 971 45 12 03. fax 971 45 43 73. Bellver Castle is built on the ruins of a Muslim site. It contains a museum of archaeological finds and classical sculptures as well as having an excellent view of the bay. It is open on weekdays at 8am to 8pm (October to March) and 8am to 9pm (April to September). It is open on Sundays and public holidays at 10am to 5pm (October to March), 10am to 7pm (April to June), 10am to 2pm and 4pm to 8pm (July to August) and 10am to 7pm (September). Admission is €1,80 adults and €0,87 members and concessions.
Pueblo Español, C- del Poble Espanyol. ph 971 73 70 70 or 971 73 70 75. fax 971 73 15 92. email p.espanyol@baleares.com. This architectural museum is designed like a small village containing facsimiles of the major classical works of Spanish architecture. During the week there are numerous artisans' shops, restaurants and bars operating within the museum. Open 9am to 7pm. Admission is €5 adults and €3 children.
Historic Center
The historical center of Palma is the oldest part of the city. It's also a refreshing area to walk in on one of Palma's hot humid days: the streets are narrow and shady. You will get a chance to peek in at a number of private courtyards. In addition, the historic center has a lot of attractions:
Catedral de Mallorca and Museo Catedralicio, C/ Capiscolato, 2. ph 971 72 31 30 or 971 71 31 33. fax 971 71 93 87. email info@catedraldemallorca.org. Mallorca's spectacular cathedral is located close to the sea-side. The museum, located in the chapter room and vestry, has exhibits of religious paintings and silverware. The museum opens at 10am, and its weekday closing hours are 5:15pm (April to May), 6:15pm (June to September), 5:15pm (October) and 3:15pm (November to March). On weekends it closes at 2:15pm (all year).
Banys Àrabs, C/- Serra 3. ph 971 72 15 49. The Arab bath building is the only building in Palma dating to the Arab settlement. The baths were constructed in the tenth century, and were sauna-style: the floor was heated and water added to make the room steamy. A small courtyard and the two rooms of the baths themselves are open to ten people at a time. €1,50 adults and free for children.
Museo de Arte Español Contemporáneo, Sant Miquel, 11. ph 971 71 35 15 or 971 71 04 28. email museupalma@expo.march.es. This branch of the museum of contemporary art has a permanent collection of over seventy pieces by modern Spanish artists including Pablo Picasso, Joan Miró, Juan Gris and Salvador Dalí. The museum is open from 10am to 6:30pm weekdays and 10:30am to 2pm Saturdays. Admission is free.
Plaça del Mercat, church and interesting buildings.
Location is derived from the great work of
WikiMapia
Top photos chosen by u all:
Mallorca, Trip to Palma de Mallorca, Cathedral of the Holy Maria, 61
Made by
Hobby-Photograph
Die Kathedrale der Heiligen Maria in der spanischen Hafenstadt Palma, der Hauptstadt der Baleareninsel Mallorca wird im Volksmund oft einfach La Seu genannt, der katalanische Ausdruck bedeutet "der Bischofssitz". Nach der Befreiung von der Maurenherrschaft begann König Jaume I. mit dem Bau auf dem Platz einer islamischen Moschee, die Grundsteinlegung erfolgte 1230. Unter Jaume II., dem Sohn des Eroberers, wurde ab 1306 von der Hauptapsis her der eigentliche Bau der Kathedrale begonnen. Sie sollte auch als Mausoleum für das mallorquinische Königshaus dienen; Jaume II. und III. sind hier begraben. Der Bau des Kirchenschiffs wurde 1587 abgeschlossen, das Hauptportal wurde 1601 geweiht. Die Arbeiten an der Hauptfassade begannen 1852 und wurden erst Anfang des 20. Jahrhunderts beendet. Die Kathedrale ist 109,50 Meter lang und 33 Meter breit, das Hauptschiff misst 75,50 Meter in der Länge und 19,50 Meter in der Breite. Die beiden Seitenschiffe sind je 86 Meter lang und 10 Meter breit. Die 14 Pfeiler, auf denen das Gewölbe ruht, sind 30 Meter hoch, das Hauptschiff erreicht 44 Meter Höhe und die beiden Seitenschiffe je 30 Meter. Das Presbyterium mit dem Chor, auch Königskapelle genannt, hat eine Größe von 34 mal 16 Metern. Trotz fehlender richtiger Türme gehört die Kathedrale zu den wichtigsten Bauwerken gotischer Stilrichtung. Das 1370 gebaute und 1599 verglaste Rundfenster hat einen Durchmesser von (wahrscheinlich) 12,55 Metern und wird aufgrund der Fensterfläche von 97,5 m² häufig als "größte gotische Rosette der Welt" bezeichnet. Neben ihrer Größe fällt sie auch durch ihre Lage (Apsis) und die Form der Streben (Davidstern) aus dem Rahmen. Vom Durchmesser her wird sie allerdings von der Portalrosette des Straßburger Münsters (mit über 15 m) und wohl auch von den 1250 bzw. 1260 erbauten Rosetten an der Nord- und Südfront der Notre-Dame in Paris (jeweils 12,90 m) übertroffen. In der Kathedrale von Palma befinden sich fünf weitere Rosetten (mit Maßwerk im franko-flämischen Stil) sowie 60 künstlerisch gestaltete Glasfenster. Seit dem Mittelalter haben viele Baustile ihre Spuren in der Kathedrale hinterlassen. Zu Baubeginn folgte man gotischem Baustil in Reinform, wie er aus Katalonien und Südfrankreich bekannt ist. Eine verzierungsreichere Weiterentwicklung dieses Stils findet sich im Seitenportal, das dem Meer zugewandt ist. Das Almosen-Portal auf der Gegenseite folgte bereits dem ästhetischen Empfinden der Spätgotik. Die Renaissance mit ihrem für den hispanischen Raum typischen plateresken Stil und der Manierismus hielten im 16. Jahrhundert ihren Einzug. In vielen Altaraufsätzen der Seitenkapellen findet man auch Barockelemente, beispielsweise in den Kapellen Corpus Christi, Unbefleckte Empfängnis, Hl. Sebastian, Hl. Benedikt oder auch der des Hl. Martin. Der Klassizismus ist die prägende Stilrichtung der Taufkapelle und des Mausoleums des Grafen von Romana. Auch der berühmte Architekt Antoni Gaudí steuerte durch seine Restaurierungs- und Dekorationsarbeiten in den Jahren 1904 bis 1914 auf Initiative des Bischofs Campins seine Kunst im Stil des katalanischen Modernisme (Jugendstilrichtung) bei. Gaudí nahm auch einschneidende bauliche Veränderungen vor: der Chorraum wurde aus der Mitte des Kirchenschiffs verlegt und in die Königskapelle eingegliedert; der Stuhl des Bischofs wurde erneuert und die Gläubigen erhielten freien Blick auf den Hochaltar. Als Beitrag des 21. Jahrhunderts hat der 1957 geborene mallorquinische Künstler Miquel Barceló die Kapelle des Allerheiligsten im rechten Seitenschiff neugestaltet, unter anderem hängt hier sein Werk über die Wundersame Vermehrung von Brot und Fisch. Die große Orgel ist das Werk des Mallorquiners Gabriel Tomás aus dem ausgehenden 18. Jahrhundert. Sie wurde zuletzt 1993 restauriert. In zwei Kapitelsälen und im Erdgeschoss des Glockenturms ist seit 1932 das Museum der Kathedrale untergebracht. The Cathedral of Santa Maria of Palma, more commonly referred to as La Seu, is a Gothic Roman Catholic cathedral located in Palma, Majorca, Spain, built on the site of a pre-existing Arab mosque. It is 121 metres long, 55 metres wide and its nave is 44 metres tall. Designed in the Catalan Gothic style but with Northern European influences, it was begun by King James I of Aragon in 1229 but finished only in 1601. It sits within the old city of Palma atop the former citadel of the Roman city, between the Royal Palace of La Almudaina and the episcopal palace. It also overlooks the Parc de la Mar and the Mediterranean Sea. In 1901, fifty years after a restoration of the Cathedral had started, Antoni Gaudí was invited to take over the project. While some of his ideas were adopted – moving the choir stalls from the middle nave to be closer to the altar, as well as a large canopy – Gaudí abandoned his work in 1914 after an argument with the contractor. The planned changes were essentially cosmetic rather than structural, and the project was cancelled soon after. more info:
en.wikipedia.org/wiki/Palma_Cathedral
other languages available
De regreso - Coming back
Made by
maytevidri (out) MDZ
♪♫ Coming Back to Life ♪♫ - Pink Floyd
....................................... Where were you when I was burned and broken While the days slipped by from my window watching Where were you when I was hurt and I was helpless Because the things you say and the things you do surround me While you were hanging yourself on someone else's words Dying to believe in what you heard I was staring straight into the shining sun Lost in thought and lost in time While the seeds of life and the seeds of change were planted Outside the rain fell dark and slow While I pondered on this dangerous but irresistible pastime I took a heavenly ride through our silence I knew the moment had arrived For killing the past and coming back to life I took a heavenly ride through our silence I knew the waiting had begun And headed straight...into the shining sun
Palma De Mallorca
Made by
Daniele Di Palma
Domenica 26 Agosto 2007 Es Trenc è diventata famosa come spiaggia caraibica. Sebbene molto visitata, questa spiaggia di più di 3 km di sabbia bianca conserva tutta intorno una natura selvaggia. Es Trenc (Es Trench) è tra le spiagge più rinomate di Maiorca. Il mare è il più cristallino di Maiorca. Sunday, August 26, 2007 Es Trenc has become known as a Caribbean beach. Although many visitors, this beach for more than 3 km of white sand all around a wildlife preserve. Es Trench (Trench Es) is among the most popular beaches of Mallorca. The sea is the most crystal clear of Mallorca.
"The Man Who Went Fishing on a Sunset"
Made by
Sion Fullana's photography
And even if he got home without a fish, he certainly fished the most beautiful landscape in the world with his own eyes... This is one of the most beautiful (and very majestic) spots in the city, and by sunset hour certainly a marvel to witness, with the Cathedral, the famous fountain and the park nearby. Behind the man, there is a cafe with a big terrace where you can seat and have a drink with those views... Parc del Mar (Park of the Sea) Palma de Majorca, Spain Taken with an iPhone 4 and processed with Camera+, CameraBag and PerfectlyClear apps.
Sometimes...
Made by
raul gonza|ez
Well I never want to land
'Cause I'm high on you Beyond all sleight of hand And tell me if you're sure And I won't pretend to fall down anymore 'Cause you'll all I really want Headlong, I'm falling in headlong And act a little braver And the lies that try to trip you Will be my slaves And tell me if you're sure And the precious, precious waiting I've endured 'Cause you're all I'll ever want Headlong, I'm falling in headlong...
THE FRAMES
[Explored] La Seu - Palma Cathedral, Majorca
Made by
** Lucky Cavey **
Flickr Expore #29 - 14/09/2011 Palma is famous for La Seu, its vast cathedral originally built on a previous mosque. Although construction began in 1229, it did not finish until 1601 and local architect Antoni Gaudí was drafted in during a restoration project in 1901. The Parc de la Mar (Park of the Sea) lies just south overlooked by the great building which sits above it on the city's stone foundations. Between these two are the town walls. Here there is a vast blue and yellow canopy strung over a lower area, shading rows of wooden benches.
"The Shadow of a Passing Bike"
Made by
Sion Fullana's photography
I'm thinking with a grin on my face that some shadows can be larger than the original object that originated them (a metaphor perhaps of the possibility for us to achieve bigger greatness than we even know possible?), and that no matter how fast an object moves, there is always at least one eye (and one iPhone -in my case-) ready to freeze it for an eternal second of wonderful quietness... Palma de Majorca, Spain Taken with an iPhone 4 with VintB&W app and processed with PictureShow app
Baluard Mirallat
Made by
fullos
En aquest espai on abans hi havia un fortí, han creat fa anys el Museu d'art modern. Encara no entenc perquè no varen batejar el Museu com el
baluART
In this space where before there was a military fort, they have created a few years ago a Museum of Modern Art. The name in Catalan is BALUARD (military watchtower), I even do not deal why they didn't baptize it with the name of BALUART.
Thanks for your visits and commentaries.
PRIMAVERA - SPRING
Made by
maytevidri (out) MDZ
Mejor aquí - View On Black
Toda mi vida pensando que la primavera comenzaba el 21 de marzo ... y resulta que hoy 20 de marzo de 2009, a las 12:44 horas (hora oficial peninsular) comienza la primavera en el hemisferio Norte de acuerdo al convenio astronómico. Sea como sea ¡os deseo a todos una feliz primavera! ;-) I wish you a wonderful spring!
"The Woman Who Walks Behind"
Made by
Sion Fullana's photography
All I can think when I see them is that they have been married for probably more than 40 years, and still they don't walk side by side, holding hands, as equal.... Here's to women in the world and hoping they will step up and walk either by men or even in front of them in many fields... the world could be a better place. Palma de Majorca, Spain. Taken with an iPhone 4 with VintB&W app and processed with Format126 app
Underneath the Cathedral of Palma de Mallorca
Made by
5ERG10
The first arch just reminded of a big horseshoe, so let's hope it brings some good luck! You probably wonder what I was doing underneath the Palma cathedral instead of being on the beach.. so do I! Explore #88 on 16 September 2008, thanks for all the comments and faves!
Visit www.sergioamiti.com for prints
Bikes & smoker
Made by
raul gonza|ez
View On Black
Y puede que no venga a cuento pero me apetece ponerle este tema:
Marlene, la vecina del ártico - Love of Lesbian
Mediterranean diet
Made by
Sator Arepo
Sobrasada is a raw, cured sausage from the Balearic Islands made with ground pork, paprika and salt and other spices. In a traditional Mediterranean diet, containing little meat, as Mallorca had until the 1950s, sobrasada and its affiliated pork sausages were usually the main and exclusive pork meat source for Mallorquins. (Source: Wikipedia)
মেলে দিলেম গানের সুরের এই ডানা.... Spread my wings to the rhythm of my song....
Made by
pallab seth
কোথাও আমার হারিয়ে যাওয়ার নেই মানা মনে মনে ! মেলে দিলেম গানের সুরের এই ডানা মনে মনে। No bounds for my soul to fly Spread my wings that spreads the notes all over... Palma, Mallorca, Spain
"Nudo"
Made by
maytevidri (out) MDZ
IGOR MITORAJ Temporary exhibition in Majorca. Sculpture and Almudaina. Majorca, Spain Escultura de IGOR MITORAJ en bronce (Nudo, 2003) (183 x 65 x 43) y Almudaina. Exposición temporal en Dalt Murada de Palma de Mallorca en 10-2006 Mis fotos de
MITORAJ
Life is a wheel?
Made by
raul gonza|ez
Y rueda y rueda.. y siempre acabas en el mismo sitio. Y me apetece oir una más de The Frames, que a mi me parece desgarradora, y repito, me apetece y punto.
Say it to me now - The Frames
Yacht Shopping
Made by
Philipp Klinger Photography
Still don't know which one to choose... Just kidding ;) Used Photomatix for this (haven't been using it for months before, and now already twice this week, hmmmmm...)
Reached #23 on Explore 08/11/08 and appeared on Front Page. Thanks for all the comments and faves!
Interior
Made by
phil102 .
of the Palma de Mallorca's Cathedral with the famous works by Antoni Gaudì. Here: * the enormous wrought-iron chandelier, forged by Gaudi as if it were the baldaquin for the altar (from the internet) * My last submission for awhile, as I'm going to vacations.
Gotic daurat / Golden gothic
Made by
SBA73
View On Black
Catedral de Palma de Mallorca Cathedral of Palma de Mallorca.
ca.wikipedia.org/wiki/Catedral_de_Palma
La Seu (Cathedral of Palma de Mallorca) II
Made by
Philipp Klinger Photography
Originally the top of the church was almost at the border of the photo as i didn't have my 10-20mm with me on Mallorca. But luckily, content-aware scaling in cs4 made it possible to change that fact in about 5 seconds, by expanding the sky :)
Videos:

Palma de Mallorca, Mallorca
60 Mallorca Videos on www.hd4.tv for Apple TV and iPod Video...Mallorca Majorca Palma AppleTV Apple TV iPod High Definition hd4.tv hd4tv


Landing in Palma de Mallorca PMI with Niki A320
Landing in Palma de Mallorca PMI with Niki A320...Landing Palma de Mallorca PMI Niki A320


Sightseeing in Palma de Mallorca
Sightseeing in Palma de Mallorca, the place where I stayed for the last 2 months. Thanks to every viewer that came to watch these silly videos. I


Palma De MaLLoRCa 2007(2)
vacaaaaaanza *___*...palma de mallorca 2007


Palma De Mallorca (by SkEcH)
Island of Palma De Mallorca...skech palma mallorca skechmallorca rulz fotos island


PALMA DE MALLORCA by cellole
UNA SETTIMANA A PALMA DE MALLORCA DA PAURA TUTTE LE SERE A BALLARE EA FARE GLI SCEMI VIAGGIO DA FARE DI NUOVO AL 100% GRAZIE MY FRIENDS VI VOGLIO


Palma de Mallorca
http://www.ginatonic.net...diari personal diaripersonal ginatonic videoblog palma mallorca turismo


Gorch Fock in Palma de Mallorca (Sept. 2004)
boss for this phantastic trip - my colleagues and I enjoyed it a lot....gorch fock sailing ship vessel segelschiff segelschulschiff palma de mallorca spain


palma de mallorca (1)
vacanza 20007 *__*...vacanza palma de mallorca 2007


"Palma De Mallorca" part 6/6
Me and some friends at our after high school trip to Palma De Mallorca!!!...Palma De Mallorca trip AviadPanhi


"Palma De Mallorca" part 5/6
Me and some friends at our after high school trip to Palma De Mallorca!!!...Palma De Mallorca trip AviadPanhi


PALMA DE MALLORCA 2
VIAGGIO DA SBALLO...PALMA DE MALLORCA CELLOLE VIAGGI


palma de mallorca 2005
estate 2005 nella indescrivibile spagna......shaky bamby ladyfly bellucci vale fabio space boccini estate 2005 palma de mallorca spagna


Takeoff in Palma de Mallorca
Palma de Mallorca to Porto with Air Berlin...Palme de Mallorca Air Berlin Takeoff Porto


Paris Hilton in Palma de Mallorca
the beach of Palma de Mallorca. One of the many videos on www.teleweb-mallorca.com...teleweb mallorca information palma de event paris hilton


Palma De Mallorca 2004
Estate 2004, ricordi stupendi di Palma De Mallorca......Palma De Mallorca


"Palma De Mallorca" part 4/6
Me and some friends at our after high school trip to Palma De Mallorca!!!...Palma De Mallorca trip AviadPanhi


Takeoff from Palma de Mallorca
TakeOff from PMI with EasyJet A319 from rw 24L on January 1st 2007...Easyjet A319 PMI TakeOff


"Palma De Mallorca" part 3/6
Me and some friends at our after high school trip to Palma De Mallorca!!!...Palma De Mallorca trip AviadPanhi


Nearest places of interest:
Popular places: