Find hotels near Nadi International Airport
Videos: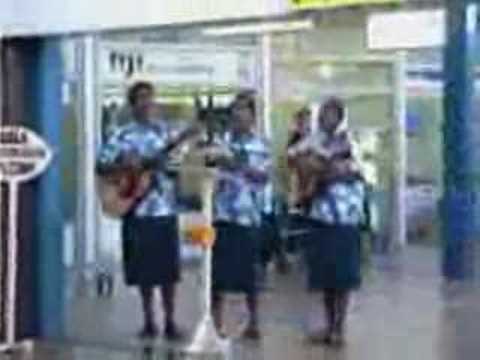 More videos
Nadi International Airport
Interesting places in Nadi International Airport:
Nadi International Airport is the main international gateway for the islands of Fiji. It serves about 1.2 million people per year. It is also the main hub of Air Pacific. (...)
Location is derived from the great work of
WikiMapia
Top photos chosen by u all:
That's the big bird, shortly after landing in Nadi, Fiji
Made by
itspaulp
Just after taking this shot, we entered the terminal, saw the requisite island welcoming party playing guitar at 5:00am, and went to wait for our luggage. And we waited. And waited. Surely, they couldn't, wouldn't lose our luggage on our honeymoon? They lost our luggage. No clothes, no makeup (Kelly), no flip flops, no nothing. Big bummer. The honeymoon must go on.
Nananu's Fate
Made by
rvwest
This was a shot from the inflight magazine.. This is the Island I was staying on.. The hostel owned pretty much all of the island that you can see on the photo - and in a few months the developers move in to turn it into a Hilton managed resort :( At least I was there when it was F$20 a night :)
Bula Fiji!
Made by
yoboy
Photo taken from the airplane when we approached the runway. The flight from Seoul took about nine hours, we left 7pm from Seoul and landed 9am in Nadi. Pretty tired but quickly woke up by a warm welcome song by some local fijians and some strong coffee at the airport. Bula is hello in Fijian!
Nadi sky
Made by
Kumukulanui
The last picture I took in Fiji after living there for over 4 years. It is the sky over Nadi International Airport. Seconds earlier the rain had been torrential - then it was over. A dramatic and beautiful country. Then I moved to Vanuatu - another dramatic and beautiful country!
Taxi Driver
Made by
yoboy
We had a couple of hours in Nadi before the flight to Taveuni, so we hired a cab driver to take us to some tourist spots. First stop was a Orchid garden close to a small mountain called The Sleeping Giant. Photos of flowers follows!
Ready To Hop
Made by
tab2space
Some of our luggage will go with us. Other bags will stay. (Someone will cut the ties on one of my bags and rifle through it, stealing a pair of sunglasses. What a jerk.)
Festival
Made by
Ian Lyons
This is a shot of a Hindi Festival that I happened to come across in Nadi Fiji. There was an endless stream of ornage clad ladies with polished urns atop their heads.
Preflight
Made by
Jex207
Looking serious during the preflight preparations in Nadi, Fiji. Air Pacific's maintenance hangar is in the background. Photo by Georgia.
Not This Time
Made by
tab2space
Some of our bags took this Islander to Labasa, eventually. Or so we're told. Sadly we didn't get to ride it this time.
Orchid at the Sleeping Giant
Made by
yoboy
Another orchid. With a dark backdrop and some sun rays on the flowers, this one looked almost magical through the lens!
Orchid at the Sleeping Giant
Made by
yoboy
Beautiful orchids of all kinds grew in this garden that's located very close to the airport, just a 20min taxi drive..
Have a nice day
Made by
Steve Bolton, Esq.
For submission to the flickr group 'Images to teach languages'. Ice truck outside Nadi International Departures, Fiji.
Made by
beccacantpark
Later this day, a wild horse would gallop across the beach in front of a sunset. I would have neither camera with me.
fiji03
Made by
mælstrøm
josh loved the helicopter, we think. he sat there with a fixed expression of deep concentration the entire trip.
1475 Concentration
Made by
eytl
12 August 2011: a look of intense concentration as the fire dancer performs, Smugglers Cove Hotel, Nadi, Fiji
Fidji, Nandi
Made by
fabvirge
Croton, beaucoup plus grand que celui qu'on avait à Paris. C'est sûr qu'il n'y avait pas autant de soleil !
IMG_1111
Made by
bjarnit
Leaving for the final destination. Taken in Nadi airport. The flight to Malololailai took about 5 minutes.
1465 Nadi International Airport
Made by
eytl
12 August 2011: the view across to the Sabeto Mountains from Nadi International Airport, Nadi, Fiji
Air Pacific
Made by
Annie&John
After nearly 11 hours aboard this flight, we were happy to be taking this picture from the outside.
Fiji Airport Monument
Made by
dtn8402
Nikon D60 Tokina 12-24mm AF Pro DX II Aperture: f7.1 Shuuter speed: 1/400 sec iso: 200 Focal: 19mm
Videos: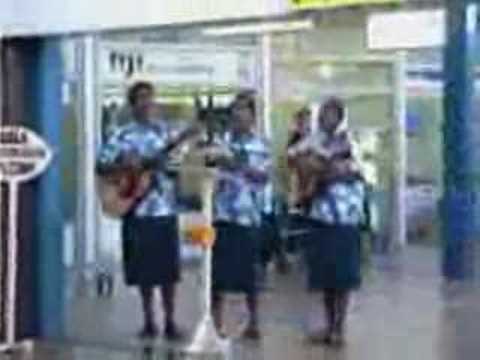 Musicians at Fiji Airport
At the arraival hall at Fiji international airport musicians welcomes you....Nadi Fiji Airport Travel


Nearest places of interest:
Popular places: