Videos: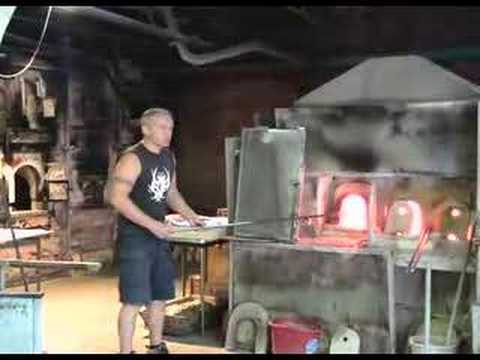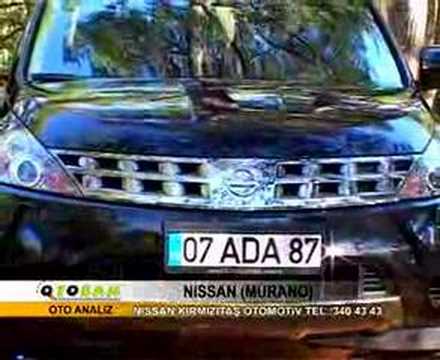 More videos
Murano
Interesting places in Murano:
Murano is usually described as an island in the Venetian Lagoon, although like Venice itself it is actually an archipelago of islands linked by bridges. It lies about a mile north of Venice and is famous for its glass making, particularly lampworking.
Church of Santa Maria e San Donato, known for its twelfth century Byzantine mosaic pavement. It is said to house the bones of the dragon slain by Saint Donatus, the Church of San Pietro Martire and the Palazzo da Mula.
Glass-related attractions include the many glassworks, some Mediaeval and most open to the public, and the Glass Museum, housed in the large Palazzo Giustinian.
Location is derived from the great work of
WikiMapia
Top photos chosen by u all:
Venezia – Il leone di San Marco
Made by
giovanni_novara
Il Leone alato costituisce l'emblema di Venezia e dell'antica Repubblica Serenissima ed è la rappresentazione simbolica di san Marco l'evangelista. E' contraddistinto da aureola, spada e libro sotto la zampa anteriore destra sulla quale è presente il motto latino: "Pax tibi Marce, evangelista meus" (Pace a te, Marco, mio evangelista). Il testo completo comprenderebbe anche la frase «Hic requiescet corpus tuum» ovvero In questo luogo giacerà il tuo corpo che, secondo un'antica tradizione, un angelo in forma di leone alato avrebbe rivolto al santo naufragato nella laguna per anticipargli che proprio in quell'area geografica nei secoli successivi avrebbe trovato sepoltura e venerazione come patrono. Numerose sono le sue raffigurazioni iconografiche che si possono rinvenire negli emblemi ufficiali come quella in "in soldo" o "in gazzetta", seduto con le ali spiegate a ventaglio e inserito in mandorla (vedi il mosaico in vetro di Murano nella fotografia). E' comunque un dato di fatto che il leone, simbolo di maestà e forza, è sempre stata una figura che ha affascinato Venezia, soggetto di immagini scultoree che si possiamo rinvenire facilmente camminando per la città o di raffigurazioni in stemmi, bandiere o dipinti. The winged lion is the emblem of the ancient Republic of Venice and it is the symbolic representation of St. Mark the Evangelist. It is marked by halo, sword and a book under his right front leg reporting the latin motto: Pax tibi Marce, Evangelista meus (Peace be with you, Mark, my Evangelist). The full text would also include the phrase Hic requiescet corpus tuum or In this place, lie your body becouse, according to ancient tradition, an angel in the form of a winged lion would have turned these words to the holyman shipwrecked in the lagoon to anticipate that in thoese area in later centuries he was buried and venerated as the patron. There are many his iconographic depictions that can be found in the official emblems such as in the money or journal, sitting with its wings spread like a fan and added in an almonds (see the mosaic in the photo). It 's still a fact that the lion, the symbol of majesty and strength, has always been a figure that has fascinated Venice, the subject of sculptural images that we can be found easily by walking around the city or representations in armorial bearings, flags or painted.
Venecia (Italia). Isla de Murano.
Made by
josemazcona
Murano se encuentra a 16 kilómetros de Venecia y es famosa por sus obras en cristal, particularmente por sus lámparas. Murano fue fundada por los romanos, y desde el siglo VI fue habitada por gentes procedentes de Altino y Oderzo. En un principio, la isla prosperó como puerto pesquero y gracias a la producción de sal. Era, asimismo, un centro de comercio. Con el puerto controlaban la isla de Sant'Erasmo. Desde el siglo XI, la ciudad empezó a caer en declive debido a que muchos habitantes se mudaron a Dorsoduro. Tenían un gran ayuntamiento, como el de Venecia, pero desde el siglo XIII Murano fue gobernada por un podestà veneciano. A diferencia de otras islas de la laguna, Murano acuñaba sus propias monedas. En 1291, todos los cristaleros de Venecia se vieron forzados a mudarse a Murano debido al riesgo de incendios. Durante el siguiente siglo, las exportaciones comenzaron y la isla ganó fama, inicialmente por la fabricación de abalorios de cristal y de espejos. El cristal aventurine se inventó en la isla y, durante algún tiempo, Murano llegó a ser el mayor productor de cristal de Europa. La isla, más tarde, se hizo conocida por sus arañas de luces. Aunque hubo un importante declive durante el siglo XVIII, la cristalería sigue siendo la industria más importante de la isla. En el siglo XV, la ciudad se hizo popular como lugar de vacaciones de los venecianos, y se construyó un palacio, pero esta moda pasó más tarde. El campo de la isla era conocido por sus árboles frutales y sus jardines vegetales hasta el siglo XIX, cuando empezaron a construirse más casas.
Basilica di Santi Maria e Donato
Made by
Paulus.Sapiens
En murano existían muchas iglesias, sin embargo la llegada del comercio y las fabricas de vidrio, como lo comentaba , hizo que se derribaran gran cantidad de ellas. Actualmente solo quedan cuatro iglesias y pueden ser visitadas la
Basilica Santi Maria e Donato
(Basilica de Santa María y Donato) y la
Chiesa di San Pietro
(Iglesia de San Pedro). La
Basilica Santi Maria e Donato
, fue reconstruida en en el siglo XII y restaurada en el siglo XIX, pero su origen data del siglo VII, esta iglesia es una de las mejores muestras del estilo Veneciano-Bizantino que se pueden apreciar en nuestros días. El interior de la iglesia está caracterizado por un gran techo y piso de mosaico, con ilustraciones de muchas de figuras.
Murano, Italia.
Venice 0286
Made by
Michael Dawes
Murano is usually described as an island in the Venetian Lagoon, although like Venice itself it is actually an archipelago of islands linked by bridges. It lies about a mile north of Venice and is famous for its glass making, particularly lampworking. Murano was settled by the Romans, then from the sixth century by people from Altino and Oderzo. At first, the island prospered as a fishing port and through production of salt. It was also a centre for trade, through the port it controlled on Sant'Erasmo. From the eleventh century, it began to decline as islanders moved to Dorsoduro. It had a Grand Council, like that of Venice, but from the thirteenth century Murano was ultimately governed by a podestà from Venice. Unlike the other islands in the Lagoon, Murano minted its own coins.
Reflection
Made by
Maurizio Palumbo
Venezia - Isola di Murano
www.mauriziopalumbo.it
facebook fan page
Ho avuto la fortuna di visitare Murano quando ormai, data l'ora, la bolgia di turisti era quasi assente: per uno scatto è il meglio che si possa desiderare! :D Anche in questo caso ho usato sia l'ND che il polarizzatore, per avere un buon riflesso sull'acqua resa piatta dalla lunga esposizione.
Canon EOS 500D, Canon EF-S 18-55 IS, B+W ND 64x, Kenko Pro.1 CPL, Manfrotto 709b
Ps: premete L per vederla in alta risoluzione, su sfondo nero
Yellow House
Made by
Paulus.Sapiens
A 16 km de Venecia se encuentran los talleres donde se fabrican las obras de arte en cristal conocidas en el mundo entero. Fundada en el siglo VI por los Romanos,
Murano
se caracterizó inicialmente como puerto pesquero y centro de comercio gracias a la producción de sal. En 1291 los cristaleros de Venecia tuvieron que moverse a Murano por el alto riesgo de incendios lo que potenció la fama de la isla, inicialmente por la fabricación de abalorios de cristal y de espejos, llegando a ser el mayor productor de cristal de Europa.
Murano, Italia.
Murano colours
Made by
LusoFox
Murano Venice, Italy From Wikipedia, the free encyclopedia: Murano is usually described as an island in the Venetian Lagoon, although like Venice itself it is actually an archipelago of islands linked by bridges. It lies about a mile north of Venice and is famous for its glass making, particularly lampworking. It was once an independent comune, but is now a località of the comune of Venice. More info:
en.wikipedia.org/wiki/Murano
20090307_40D_IMG_4472_Veneza
Murano Tower
Made by
usabin
My photostream on Black
Murano is a series of islands linked by bridges in the Venetian Lagoon, northern Italy. It lies about 1.5 km north of Venice and measures about 1.5 km across with a population of just over 5,000 (2004 figures). It is famous for its glass making.
usabin Photography on Facebook
P9046_Ferro-Lazzarini_Murano
Made by
Haiku_Ted
The mosaic says: INDUSTRIA VETRI ARTISTICI FERRO-LAZZARINI which means: Artistic Glass Factory of Ferro-Lazzarini. This is one of the places where the art of creating Venetian glass wonders is still cultivated. Murano island, Venice, Italy. Napis na mozaice: Wytwórnia Szkła Artystycznego Ferro-Lazzarini. To jedno z miejsc gdzie sztuka tworzenia cudownych drobiazgów ze szkła weneckiego jest nadal kultywowana. Wysepka Murano, Wenecja, Włochy.
The Movie Project meets Venetia / Wide Series: VW:001 - So you want to take a boat.
Made by
bazzmann
Technical info
Location:
Murano, Venice, Italy
Lens:
Nikkor 50mm (ƒ/1.4D) — ƒ/3.2
Shoot:
ISO 200 | 1/2500s — full manual
Filters:
none
Strobist:
Hoya Orange
The Story:
New shoot from the unseen Venice project: from the The Movie Project meets: series. This is the first of the Wide Series.
Murano - Veneto - Italia
Made by
Been Around
Palazzo Trevisan degli Olivi a Murano - Former school of Andrea Palladio - Fondamenta Andrea Navagero - Isola di Murano / Murano Island - Laguna di Venezia / Venice - Veneto - Italia / Italy
venedig.jc-r.net/palazzi/trevisan-a-murano.htm
il cantiere nautico a Murano
Made by
Ticino-Joana
Se Venezia è l'isola dei palazzi e dei turisti - e Burano è l'isola pittoresca - Murano è l'isola della maestranza. If Venezia is the island full of palazzi and tourists and Burano is the pittoresc island - Murano is the island for the working people.
Venezia - Murano: Basilica di S Maria e Donato 4
Made by
mariagraziaschiapparelli
View On Black
Particolare dello splendido mosaico in marmo e paste vitree policrome, che si ritiene risalga al XII secolo.
-> Ferrovia - >
Made by
Leonard Garchi
a Brigde view in Venice
www.youtube.com/watch?v=fqqDi9ydRkk&feature=related
Mulheres zeca pagodinho
bicycle (Murano island)
Made by
R.BeneaPhotography
:) ...If you run out of time while shopping on Murano, don't panic: Venice has innumerable shops and galleries that sell authentic Murano glass, jewelry made from Murano beads, etc.
Murano Drive-by
Made by
vgm8383
Taken on a water taxi, heading from Marco Polo Airport to the Lido in Venice. To get from the airport to the Lido, the water taxis cut through the island of Murano. Looks best:
BURANO Venezia
Made by
danilo.rizzetto
i colori forti con cui si annunciano le case di Burano, che alternano, riflessi nell'acqua, i viola, gialli, arancione, blu, senape, verde, rosso in un caleidoscopio unico.
Murano Glass Fragments Ready For Recycling
Made by
cxny
Behind the scenes of CX Design's glass blowing factory in Murano, Italy. Our lighting can be seen at:
www.cxny.com
Venezia - Murano - Italia
Made by
Been Around
Campo Santo Stefano with its Campanile and Comet Glass Star by Simone Cenedese - Isola di Murano / Murano Island - Laguna di Venezia - Veneto - Italia / Italy
Venezia - Murano - Italia
Made by
Been Around
Riva Longa - Canal Grande di Murano / Canal Santa Maria degli Angeli - Isola di Murano / Murano Island - Laguna di Venezia - Venice - Veneto - Italia / Italy
Videos:

Glass blowing in Murano, Venice
Demonstration of glass making for the famous Murano glass...glass blowing murano venice italy


Nissan Murano NISSAN 4x4 www.otobanforum.org
4X4 off road drift hız konfor teknolofi güvenlik heyecanını bir arada yaşayın....OTOBAN PROGRAMI Murat seyirci


Murano Grande South Beach Real Estate Condos
amenities, and breathtaking sunrise and sunset views. Murano Grande is the top of the world in South Beach. Murano Grande luxury condos boast an interior of floor


Murano glass Masters made the world's biggest Christmas tree
the-world-is-made-in-murano.html The monumental Glass Christmas tree realized in Murano is a image of the ability and skill of


Impressions from Murano, Venice
Venice island Murano is famous for its glas art. See how a glashorse is made and come with me to a boat tour through the channels of Murano.


Venice Murano
Glass Artisan...Venice murano glass artisan


Murano Horse
get from Murano in Italy, the problem is I don't remember the factory that it came from. Can anyone help me?...murano horse


murano
murano'da bir atolyede fırında cam yapımı. murano camları dünyanın en kaliteli camıdır.....venedik murano cam atolye


Italy travel: Venice's Murano Glass Factory Vase demo
. Our Perillo Tours Familia sits in amazement. www.perillotours.com http://jpmeye.com...Venice Italy murano familia perillo


Murano Glass Blowing Demonstration
Murano factory in Venice...Murano Glass Blowing Venice


Italy travel: Venice to Murano Glass Factory, continued
lighthouse of the Murano Glass factory greet us. www.perillotours.com http://jpmeyer.com...Venice Factory glass Italy murano familia perillo


Italy travel: Venice's Murano Glass Factory Horse demo
peek at a lovely sparkling bauble. www.perillotours.com http://jpmeyer.com...Venice glass blowing Italy murano familia perillo


Italy travel: Venice to the Murano Glass Factory: Fun on the
Perillo Tours. What could be better? Well, a boat ride to the Murano Glass factory provided spectacular views of the Doge's Palace and several other landmarks of


SALA MURANO
Sala Murano Santiago Chile...Sala Murano


Murano Glass Blowing Demonstration
November 8th, 2006 - Venice, Italy Mike & Kara's Honeymoon...Venice


Italy travel: Venice's Murano Glass examples
Perillo Tours Familia bought lovely items. www.perillotours.com http://jpmeyer.com...Venice glass Italy murano familia perillo art


Murano Glass
is trying to sell us the glass because of the guarantee if we break it they will replace it for free....venice italy murano glass


Murano, Italy
The small island near Venice famous for glass blowing....murano


Venice Murano Glass
DSCN5057...venice


Nearest places of interest:
Popular places: