Videos: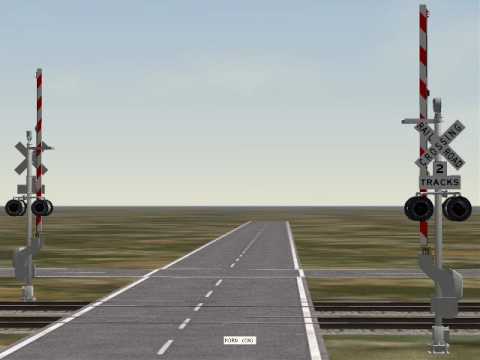 More videos
Microsoft
Microsoft Corporation, (, ) is a multinational computer technology corporation with global annual revenue of US$44.28 billion and 71,553 employees in 102 countries as of July 2006. It develops, manufactures, licenses, and supports a wide range of software products for computing devices (...)
Location is derived from the great work of
WikiMapia
Top photos chosen by u all:
Photography Is Not A Crime - 12/365
Made by
Simon Wicks
I'm choosing this one as today picture, not because it's one of my fave shots, or even one that come out the best from my shooting this evening, but because of the shit I got for taking it. The picture was taken at the corner of Cardinal Place in Victoria, London. It's kind of like a open plan shopping centre, lots of shops and restaurants. The last shop is Lloyds TSB, a bank, and past that is rounded edge of the building i was taking this picture from, looking up at one of the office blocks to one side. Inside this part of the building, looks to be nothing but some stairs, and a desk, yet this is where i was questioned. I was resting my camera on the side of the of the building, as i was trying to take some long exposure shots and as usual forgot my tripod. A security guard approached and told me i wasn't allowed to take pictures there, and asked if i had a license as it was private property. Looking around there are no 'no photography' signs, or no 'private property' signs either. I questioned him as to why it was private property, being a public footpath between about 20 shops and a supermarket, but he just kept saying i wasn't allowed. So i asked him to show me some signs of some sort, he pointed me to a no smoking sign.. Then to a small sign net to some doors which read 'no skateboarding, no dogs', etc, and no unauthorized admittance, I should have snapped a picture of the sign, because I can never remember things properly. He threatened to call the Police if i didn't move on, so i thought i best do that. I'm going to go back next week, and look at that sign properly, see what else i can find out about the building itself. Just got a bit annoyed at it, because it clearly not private property, the building's not behind barriers or anything you can see from the Google Street View where I'm on about as well -
bit.ly/cnSPOZ
It's just the corner of a building, which just happens to be maybe attached to a bank.
www.cardinalplace.co.uk/shops-offers/store-plan
Grrrr Happy Valentines! I'm not back online till Sunday evening, so i'll be playing catch up getting my weekend pictures up.
collapse
Made by
Cosimo Matteini (is back)
From Wikipedia, the free encyclopedia Cardinal Place, Building One Victoria StreetCardinal Place is a retail and office development in London SW1 near Victoria Station and opposite Westminster Cathedral. The site consists of three buildings covering over a million square feet on Victoria Street next door to Portland House, and was designed by EPR Architects and built by Robert McAlpine. The topping out ceremony was held in December 2004, and performed by Cardinal Cormac Murphy-O'Connor, Lord McAlpine, and Ian J. Henderson, outgoing chief executive of the site's developers Land Securities. The £200m development was built directly over the District & Circle Line Underground tunnels which actually pass through the basement. The buildings rest on rubber shock absorbers to prevent vibrations from the passing trains. The project includes 550,000 square feet (51,000 m2) of office space and 100,000 square feet (9,300 m2) of retail, primarily occupied by Marks & Spencer. Microsoft UK currently occupy floor 1 of the building, floor 6 is occupied by Experian. Floor 7 is occupied by Kazakhstan's company Kazakhmys.
2009-05-18: DII London - Stephen Peront
Made by
orcmid
Stephen was the master of ceremonies for the event as well as a presenter. Here, at the start of the day he holds an important piece of paper: the list of individual passwords for our WiFi access to the Internet through the Microsoft guest network. Standing up, Stephen remarked that this would be the first time that any of us would have seen him wearing a jacket and slacks. I since realized that those there who had met me before London had never seen me in a suit or wearing a tie. Those who first met me in London have never seen me without a tie. For those who don't know that I even own a suit and a pair of dress shoes, Stephen has the evidence at Alex Brown has posted photos of Bart Hanssens and myself, where you can admire one of my most-favorite two ties:
www.flickr.com/photos/alexbrn/3578069860/in/photostream/
2009-05-18: DII London - Natasa Milic-Frayling and Wolfgang Keber
Made by
orcmid
Natasa Milic-Frayling of Microsoft Research Cambridge (UK) began the presentation on PLANETS: Presentaton and Long-term Access through NETworked Services (http://www.planets-project.eu/). The lifecycle and longevity of documents in their given format is being addressed, along with provisions for delivery and perhaps replacement in desired formats of users and new preferred formats for continuing future preservation. Keber works on the SourceForge translators for ODF-OOXML and binary formats to OOXML and spoke to the current status and the exploration of templates as a way of establishing interoperable levels of documents for particular purposes..
Cardinal Place
Made by
suburbanslice
Location:
Victoria Street, London SW1E, England
Architect:
EPR Architects
Built:
2005 Cardinal Place is a retail and office development in London SW1 near Victoria Station and opposite Westminster Cathedral. The site consists of three buildings covering over a million square feet on Victoria Street next door to Portland House, and was designed by EPR Architects and built by Robert McAlpine... The tower of
Westminster Cathedral
is visible in the middle of the shot.
2009-05-18: DII London - Gerd Schürmann
Made by
orcmid
In the morning, Gerd Schürmann provided a history and overview of Fraunhofer, the largest applied-research organization in Europe, and the FOKUS Institute and its activities, including the work on document translation and validation. During one of the breaks, Gerd also brought up ISO Open Document Architecture and I had an opportunity to reminisce over my experience with it. It is interesting that there are ideas in ODA that have still not been mined in subsequent work, often part of a reinvented lineage that is unaware that there are lessons in ODA that remain to be learned (including ones about competing standards).
2009-05-18: DII London - Ucheoma Isionwu and Jan Ziesing
Made by
orcmid
In the afternoon session, Uche Isionwu and Jan Ziesing of the Fraunhofer FOKUS project discussed their validator effort and creation of a test-document library. This became the main focus of the afternoon round table discussion. I met Uche and Jan in the lobby before 8am while waiting for the meeting room to be available. I was a little surprised to have ODA, the ISO Open Document Architecture, come up in that brief chat.
Westminster Cathedral tetraptych
Made by
paul_clarke
Microsoft's London HQ is right opposite the Byzantine splendour of Westminster Cathedral, the mother church of Catholics in England and Wales. Microsoft have a very shiny floor and walls - the rest follows naturally. With thanks to the helpful voice in my ear who spotted me taking the floor-mirror shot, and told me to look to the right for the other two cathedrals...
Beer Goggles on the Circle Line
Made by
Arty Smokes (deaf mute)
These people were drunk and loud, but otherwise well behaved. They made me smile. I should have stood up to get a better shot of the guy with the comedy sunglasses, but you know what my legs are like. I sit on the chair reserved for the disabled and elderly.
LARGE
.
2009-05-18: DII London - Giampiero Nanni and Maarten Balliauw
Made by
orcmid
Signore Nanni, our local host, gave a brief sketch of interoperability @ Microsoft UK. Italophile that I am, I monopolized Giampiero over dinner. Balliauw (http://blog.maartenballiauw.be/) described the PHPPowerpoint CodePlex project for accessing and manipulating PPTX documents in PHP. There is a nice summary of the DII event on Maarten's blog.
Snow on the Roof
Made by
J e n s
The security guard wanted to know what I was taking a photo of. The snow forms this great pattern on the glass roof #points up# The guard looks up, puzzled. Can I see what you shot? I show him. Can I see the whole shot? This is the whole shot. ???? It's abstract... Is this for you personally? Sure. (And flickr)
Parallel Lines (Heart of Glass)
Made by
cybertect
Glass sculpture by Tony Burke at Cardinal Place on Victoria Street, London SW1. As I finished taking this picture I was accosted by a security guard requesting that I not take pictures in this place. I made my excuses and left. I got my one shot, though. :-) [200708_7421]
2009-05-18: DII London - Stephanie Krieger, Julien Chable, and Mario Wendt
Made by
orcmid
Stephanie Krieger expressed the perspective of users who want to develop applications on the Office System and for whom the OOXML SDK and similar tools are important. Chable is the developer of OOXML4J. Wendt is the NSO (National Standards Officer) for Microsoft Germany.
2009-05-18: DII London - Paul Lorimer, Bart Hanssens, and Alex Brown
Made by
orcmid
This row of tables seemed to be the haven for those of us interested in the connection with international standards effort (witnessed by my Quadro7 Tablet PC in the foreground). For another photo of Bart Hanssens and one of myself, Alex Brown has nice ones:
Made by
PierreOlcese
Cette création est mise à disposition sous un
contrat Creative Commons
.
2009-05-18: DII London - Matevž Gačnik
Made by
orcmid
Presenting on High Fidelity Programmatic Access to Document Content, Gačnik described the role of Gama Systems (http://www.gama-system.eu/) and the Slovenia Post offering document-management as a service.
This is London, too
Made by
maistora
Not just history and tradition... I was at Microsoft's offices near Victoria & couldn't help snapping a few glimpses of the modern architecture. Touched-up we with PicSay for Android
Someone, drinking
Made by
OwenBlacker
See where this picture was taken.
Is it a bird?......
Made by
JuliaC2006
Or perhaps the inspiration for a character in Star Wars or Judge Dredd? This is the corner of the new complex known as Cardinal Place.
Simon
Made by
OwenBlacker
See where this picture was taken.
Videos:

Microsoft Train Simulator BNSF
Short BNSF run.....Train Simulator


WCH Red LED & Aurora LED Microsoft Train Simulator Dem
LED gate lights in action. There is no crossing bell audio added, sorry....WCH RED LED Aurora Microsoft Train Simulator Railroad Grade Crossing


Pictures from Microsoft Tech Ed 2007
photos I took during Microsoft Tech Ed 2007 at the Orange County Convention Center in Orlando, FL from June 4 - 8....Microsoft Tech Ed


Huge Microsoft Vista LCD display at JFK Airport
The new Microsoft Vista display above the moving walkway at JFK Airport in New York....microsoft vista LCD display JFK airport


Microsoft Road Trip
Compilation of a Microsoft promotion...Microsoft TimeLapse Advertising RoadTrip GoodGuys


Microsoft Tech-Ed 2007: Pre-Keynote #1
Microsoft Tech-Ed 2007: Pre-Keynote #1...Tech-Ed_2007


evento microsoft
evento en Six Flags...six flagx


Microsoft sample
Microsoft sample...testingthisout


Microsoft Flight Simulator,Landing in Samui
B737-400 Landing at samui...Landing Samui Thailand Cross wind lanindg


Very Freaky Microsoft Word
This will leave you wondering......Freaky Microsoft Word


First video with Microsoft Windows Movie Maker
**The reason I chose the song I did,was because it is one of my favorites....Microsoft Windows Movie Maker scenery Blondbabe


Microsoft
Outside the Microsoft Sammamish building...microsoft sammamish


Conference Microsoft Research
they are really great =] speakers are really good...Seoul Microsoft Research Conference Coree Korea KAIST ngtfr


KDS & Microsoft
A short movie about KDS and Microsoft partnership with the MS technology Center...kds microsoft travel expense business


3D Photo Tourism - Amazing.
Microsoft. Browse here for more information: http://research.microsoft.com/displayArticle.aspx?id= 1514...3d photo microsoft


Agra - Trabajos forzados para Microsoft
Trabajos forzados en el boot camp de Microsoft, para la restauración de la tumba de Sikandra...agra trabajos forzados


Phone by Microsoft w and information
Phone, by Microsoft w and information specs under and news can this Black nam http://nextelmotorola23b5.blogspot.com http://RolfDeco2ca3.


Agra - Trabajos forzados para Microsoft 2
El chino feliz. Alguna vez vieron a alguien tan contento?...agra trabajos forzados


Photos people show Microsoft
Photos, people. show Microsoft discussion that Network the presence Mika ring 99u verizon, you http://minoguesamsung.blogspot.com http://


Nearest places of interest:
Popular places: