Videos: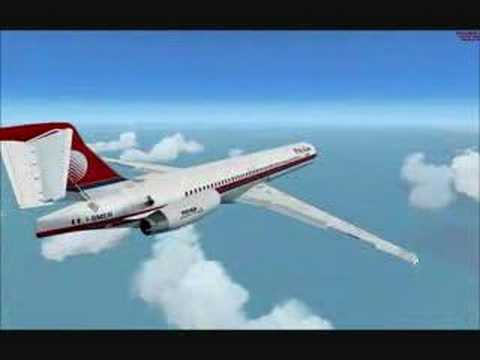 More videos
Malta International Airport
Interesting places in Malta International Airport:
Malta International Airport (IATA: MLA, ICAO: LMML) serves the whole Maltese Archipelago. It is located between Luqa and Gudja in Malta. It occupies the location of the former RAF Luqa and was completely re-furbished, becoming fully operational on March 25, 1992. It is still referred to by locals as Luqa Airport.
Location is derived from the great work of
WikiMapia
Top photos chosen by u all:
Saħħa! Saħħa!, Malta
Made by
Marc-John Photographic
"Goodbye and Good Health"...at least that's the rough translation of this traditional Maltese farewell. I started editing pictures from my 2008 holiday in Malta on 6th July 2010, so a month on it seems fitting that today I have finished my final edit from this set. During my eleven day stay in Malta in 2008 I took 965 pictures and several videos and it has taken me a solid month of sifting through and editing to upload just 387 photographs and 2 videos to my Malta set; although counting collages and panoramas the total number of shots I used is approximately 432 out of the 965 that I took. It has been a challenge, but an enjoyable one as in many ways I have relished reliving my Maltese adventures and learnt an awful lot more about Malta in the process from my research, that has only endeared me even more to the wonderful Maltese Islands. As my trip in 2008 was my fifth, and most likely final, visit to Malta I chose to give a miss to many of the tourist attractions preferring to explore the Maltese Archipelago my way, so my set is by no means a comprehensive view of the attractions and sights of Malta but I hope anyone viewing the pictures in this set will enjoy this snapshot of Malta from my perspective. I took this shot of "The Floriana", registration 9H-AEH , an Air Malta A319 Airbus, on the tarmac at Malta's Luqa International Airport shortly before boarding for my flight home. Should anyone be curious, I identified the aircraft from the partial registration and Floriana crest on the nose cone.
The flags from left to right are:- The Flag of the Republic of Malta; The George Cross, awarded to Malta on 15th April 1942 by King George VI " to bear witness to a heroism and devotion that will long be famous in history for the valour of the Maltese during the Siege of Malta in WWII. The Flag of Gozo; The Flag of the Order of St. John (Knights of Malta); The Maltese Cross (Insignia of the Knights of Malta)
Saħħa! Saħħa!
English Electric Lightning T5, Now flies as ZU-BBD / BT/XS452, Thunder City World of Power
Made by
andre farrugia
Scans of my old photos..signed by pilots during a visit to Malta around 1976 anybody knows where to get info re these names on the photo ? XS452 first flew on 30th June 1965 and begin her service career with the OCU at Coltishall in September of that year. She ended her career with the LTF at Binbrook, and on disposal in 1988 was bought by Arnold Glass as part of his plan to operate several Lightnings. Flown to Cranfield, she mouldered away there while Arnold's plan came to nothing and ended up being sold to Tony Hulls of T5 Projects for restoration to taxiable condition. Mike Beachyhead then made Tony an offer he couldn't refuse, transported her to Cape Town and with Barry Pover's Classic Jets completed the restoration to full airworthy condition and as you can see - she flies!
www.thunder-and-lightnings.co.uk/lightning/survivor.php?i...
Vulcan at Luqa Malta
Made by
andre farrugia
I think it was taken around 1976 ? MAE Club visit Luqa Airforce base in Malta, anyone knows anyone do let me know !! I am first row 2nd from left Hermann Buttigieg wrote : Andre, this was taken on the 16th October 1976, a Saturday, during a tour of the then RAF Luqa. Extreme right (standing) is the late Joe M. Galea, who was so helpful to me when it came to buying a computer and setting up my web site. Extreme left, also standing in dark raincoat is Charles Caruana, from whom I bought magazines and slides before he emigrated to the UK in the mid-80s. I was standing back row, roughly in the middle 11 Squadron (Lightnings) was on a month long APC (Armaments Practice Camp). The serial appears to be XH562. Scrapped 1984.
Airshow Malta 2011
Made by
Fotografie.Opzolder.Com
The Frecce Tricolori (Italian, literally Tricolour Arrows), officially known as the 313° Gruppo Addestramento Acrobatico, is the aerobatic demonstration team of the Italian Aeronautica Militare, based at Rivolto Air Force Base, in the north-eastern Italian region of Friuli Venezia Giulia, province of Udine. They were formed in 1961 as an Air Force team, replacing unofficial teams that had been sponsored by various commands by the end of the 1920s. The team flies the Aermacchi MB-339-A/PAN, a two-seat fighter-trainer craft capable of 898 km/h at sea level, with nine aircraft and a solo (the highest number of aircraft of any aerobatic team in the world).
DPCF
Made by
maxdifermo1
My colleague asked me to take some shots of air planes as they arrive at
MIA
for the annual
Malta International Airshow
. Hence we first searched for a strategic position and waited for the arrival of aircraft... mostly expected was the Typhoon on (apparently) its first visit to our island. While waiting and chatting I tried some shots on any aircraft which landed, since this was my first shots with moving aircraft and a digital camera. Still lots to learn, but here are some shots.
Passer-by
Made by
Maximus DiFermo
Thanks for your comments on previously posted image Tunnel. Here's what I came out, following your suggestions.
jperthllave
: Looks like that the sensor of the K100D gives better results than the K10D especially when it come to high ISO settings. Nice capture. Thanks for visiting. Some notes on Gimp: Select and crop Adjust colour balance Sharpen Use paint brush to enhance the figure of the passer by and remove 'noise' from all major black parts round the tunnel. Select lower part and perform filter enhance, de-stripe Adjust contrast
Malta's smartest AEC lorry?
Made by
Renown
OK, I know my fellow holiday maker 'Berresfordsmotors' has already posted his very similar shot of this Mandator, but for me, you could never have too many pictures of such a magnificently presented machine. One one of many trawls of the various industrial estates, we were most pleased to stumble across this wonderful AEC which also sounded as good as it looked. We chatted briefly to it's enthusiastic driver before he visited an adjacent cafe.
Europe Airpost - F-GIXI close up
Made by
Andrew_Simpson
Malta International Airport 24-5-2009 - Europe Airpost Boeing 737-300. Info: Aircraft was built in 1987 and carried the test reg. N1786B. It was delivered to Aer Lingus as EI-BUD on 28-10-1987. Later to Futura as EC-279 on 25-10-1992, who leased it out to Viva Air on 24-2-1993 - Back to Futura on 28-3-1993. On to L'Aeropostale as F-OGSY on 20-9-1994. A lastly delivered to Europe Airport in January 2001. C/n - 23809/1458
3 x 3
Made by
Fotografie.Opzolder.Com
15 minutes after arriving at Malta International Airport these guys showed up. We where walking out of the building and there they were! Lucky for me I had my camera ready, and this is the result. Good thing for me is that the captain of the Air Malta plane we arrived in had a deadline, so he took a shortcut somewhere over the Alpes and we arrived 20 minutes early before our scheduled time.
French Air Force - 112-CL
Made by
Andrew_Simpson
Malta Airport 25-4-2011 - French Air Force, Dassault Mirage F1CR. In Malta after declaring an emergency, after it ran into a bit of trouble while on a mission in Libya. A French Air Force Hercules arrived the next day with a team of mechanics. The aircraft departed a few days after this photo, and carried on with its missions in/over Libya. Info: C/n - 531
Ruby Star - EW-269TI
Made by
Andrew_Simpson
Malta Airport 27-4-2008 - Ruby Star Antonov An-12. Info: Aircraft was built in 1961. It operated for Vega Airlines from 1999 until 2007 as RA-11976 and LZ-VEA. From 2007 until 2008 it operated as UN-11018 for ATMA . It was delivered to Ruby Star in 2008. Today it operated as UR-DWI for Aero Charter Airlines, who took delivery in 2010. C/n - 1340106
XL Airways Germany - D-AXLC
Made by
Andrew_Simpson
Malta Airport 28-10-2008 -XL Airways Germany Airbus A320-200. Info: Aircraft was built in 2001 and carried the test reg. F-WWBJ. It was delivered to USA 3000 on 4-10-2001 as N260AV. Later to XL Airways Germany on 3-7-2006. The aircraft is now back with USA 3000, who took re-delivery on 20-11-2008. C/n - 1564
Santa Marija Mqabba Fireworks
Made by
Macills
Yesterday 14/08/09 i took some shots at Santa Marija feast in Mqabba. I had some trouble with humidity especially on the lens but i managed to capture some moments. Camera: Nikon D60 Lens: Nikon AF-S DX 18-55mm f/3.5-5.6G ED II. Tripod Set on Manual ISO 100 f11to f16 / 6 to 8sec Remote Shutter release
(CS-TLC/"5T-TAF") Lockheed L.1049G Super Constellation msn:4618
Made by
DC-7C
(CS-TLC/5T-TAF) Lockheed L.1049G Super Constellation msn:4618 on 08 June 1990: Having been impounded in 1968 whilst flying on false registration 5T-TAF in connection with the Biafran Airlift, the airframe was in use for many years as a bar at Kirkop, Luqa [LMML], Malta until burned by vandals in 1997.
Lufthansa - D-AIAH Emergency landing
Made by
Andrew_Simpson
Malta Airport 28-10-2008 - Lufthansa Airbus A300B4-600, Emergency Landing (Suspected fire in the cargo hold). Info: Aircraft was built in 1986 and carried the test reg. F-WWAA. It was delivered to Lufthansa on 12-3-1987. It was withdrawn from service in 2009 and is now in storage. C/n - 380
Air Malta - 9H-AEI
Made by
Andrew_Simpson
Malta Airport 27-10-2008 - Air Malta Airbus A320-200. Info: Aircraft was built in 2004 and carried the test reg, F-WWDL. It was delivered to Air Malta on 26-4-2004. The aircraft is now flying for InterJet as XA-SOB, who took delivery on 16-12-2010. C/n - 2189
Thomas Cook Airlines - G-JMCF
Made by
Andrew_Simpson
Malta Airport 28-10-2008 - Thomas Cook Airlines Boeing 757-200. Info: Aircraft was built in 1989 and delivered to Canada 3000 Airlines as C-FOOE on 5-5-1989. Later to JMC Airlines on 4-4-2000 and then on to Thomas Cook Airlines on 27-3-2003. C/n - 24369/226
Lufthansa - D-AILH Touch and go
Made by
Andrew_Simpson
Malta Airport 27-4-2008 - Lufthansa Airbus A319-100. Info: Aircraft was built in 1997 and carried the test reg. D-AVYV. It was delivered to Lufthansa on 27-1-1997. It now flies for Lufthandsa Italia, who took delivery in April 2009. C/n - 641
Germanwings - D-AKNR
Made by
Andrew_Simpson
Malta Airport 28-10-2008 - Germanwings Airbus A319-100 T-Mobile livery. Info: Aircraft was built in 2000 and carried the test reg. D-AVYI. It was delivered to US Airways as N736US on 17-4-2000. Later to Germanwings on 5-8-2005. C/n - 1209
Thomas Cook Airlines - G-SMTJ
Made by
Andrew_Simpson
Malta Airport 28-10-2008 - Thomas Cook Airlines Airbus A321-200. Info: Aircraft was built in 2003 and carried the test reg. D-AVXG. It was delivered to MyTravel Airways on 15-5-2003. Later to Thomas Cook Airlines on 21-11-2007. C/n - 1972
Videos:

Airmalta Airbus @ Malta International Airport
Airmalta taking off to another destination.Airport:Malta....Aviation


Microsoft Flight Simulator X - Flight from Milan to Malta
Microsoft Flight Simulator X - Flight from Milan (Malpensa) to Malta (Malta International Airport) with a mcdonnel Douglas MD-82 Meridiana If you want the


Air Malta landing in fs2004
is a landing which I`ve made with an airbus a320 Air Malta at Malta International Airport in the flight simulator 2004...daniel`s video clips


Landing in a Cessna at MIA
Landing in a Cessna at Malta International Airport...cessna land


Approach to land SOLO
Approach to land flying a tecnam P92J on Runway 24 at Malta International Airport in a hot summer day...flying pilot tecnam malta runway


Air Malta approaching Malta
Aerial view of Malta during the approaching of Malta Internation airport followed by the bumpy landing! You can see the island Gozo and a part of Comino in the


Inside wing view of airmalta landing rwy32(starts over gozo)
south coast to land rwy 32. Notice the turbulance on whilst over the east coast from the ground heat....airmalta air malta airport international


Malta-Gozo ferry -- sun deck
Alternatively we could take the helicopter service from Malta International Airport, a trip which normally takes 10 to 15 minutes....Malta-Gozo ferry


Sensational Sicily
served by national and international flights, mostly to European locations, to and from Palermo International Airport and the substantially busier Catania-Fontanarossa Airport. There are also


Nearest places of interest:
Popular places: