Find hotels near Lapu-Lapu City
Videos: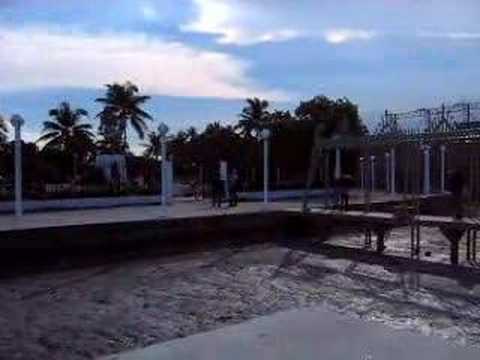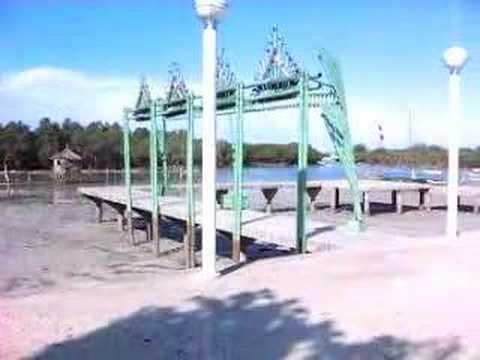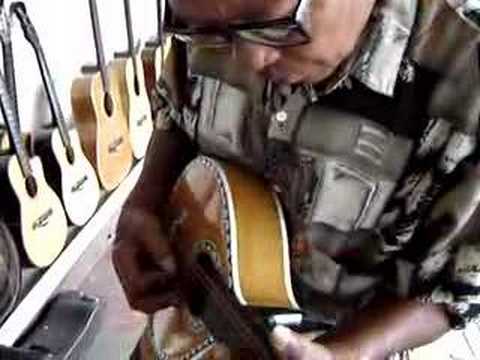 More videos
Lapu-Lapu City
Interesting places in Lapu-Lapu City:
Lapu-Lapu City is a 1st class city in the province of Cebu, Philippines. The city occupies most of Mactan Island, just one kilometer southeast from the island of Cebu, and also covers the whole of Olango Island five kilometers further to the southeast plus a few other islets. Lapu-Lapu City is part of the larger Cebu Metropolitan Area or Metro Cebu centered on Cebu City.
Location is derived from the great work of
WikiMapia
Top photos chosen by u all:
OVER LOOKING
Made by
justpedalhard
View in LARGE
View the rest of my Philippines – Cebu Mactan Set
When it's -11C this is the place where I want to be. This is one of my favorite colored panoramic shot from my last trip in the Philippines. It was taken on a man-made island on a Cantilever platform to get a better view of the sea. Depending what time of the day you will be rewarded by an amazing sight of the sea exaggerated by different hue spectrum of blue to green. The one thing I did not do during this trip was plan well of my photo-shoot during the day and just literally wing it when I can to squeeze in photography. This is not entirely like me but on vacation trip you need to be flexible and work with the available time you have. I like to play during the Golden hour to get the ideal lighting condition but that's not always the case. If you ever been in the tropics (area within the Equator), the sun is typically within overhead around noon. And if you look at this shot, the cast shadow is on the left. And I had to get the 90Deg angle against the sun (pointed North on this shot) to get the perfect blue to make the most of the Polarizer effect. Some of the professional photographer, they like to take a nap during this time but you can still get a good photo if you try.
Canon Rebel XTi (400D) EF 17-40mm f4L Circular Polarizer
Adobe Lightroom 2.1 3 Images Panorama
Shangrila Mactan Cebu, Philippines
Island Opportunities
Made by
JoLiz
"You must live in the present, launch yourself on every wave, find your eternity in each moment. Fools stand on their island opportunities and look toward another land. There is no other land, there is no other life but this."
- Henry David Thoreau (American Essayist, Poet and Philosopher, 1817-1862) It was a great day for boating and we figured that my girls are old enough for their first island hopping experience and we did it the Cebuano way. So we did the basic hop, getting off on a bangka (local outrigger canoe) from
Punta Engano, Mactan
, and circled around the
Gilutongan Channel and saw Caohagan, Gilutungan, Nalusuan, Olango, & Sulpa Islands
. Our first stop. In the photo here, bangka boats are lined up near the shores of one island (I forgot which one as I was too eager to jump off the clear, aqua-colored waters as you can see). Local fisherman come up to your boat and offer their fresh catch for the day. Your bangka crew will then offer to cook it for your in the boat if you wish. Photos taken from the waters of the
Gilutungan Channel, off Mactan Island, Cebu, Philippines
.
Seconds Before Full Throttle
Made by
Storm Crypt
This is Runway 04 of Mactan International Airport. You're just on one end of a 3,000 meter runway. 3,000 meters. That's the distance that you have to accelerate a plane currently weighing more than 800,000 pounds for this flight. You miss, you run into big trouble. The take-off run is the MOST dangerous time in an aircraft's journey (second is landing). This is the time when the aircraft's engines are on full power. You know why in commercial airliners, they say they dim their lights to give a better view of the city? Partly true. But, they don't really care if you get a good view. Its all about maximizing the aircraft's power requirements during take-off. The more correct announcement would be We are turning off the lights and dimming some, because if we don't, we might lack power for the engine's allocation, the aircraft might stall and we will crash. That's the truth, but many people don't like to handle the truth -- so they're given a chance to get a better view of the city. hehehe. Still, flying is the safest transportation there is.
Runway 04 Mactan International Airport Lapu Lapu City Cebu, Philippines
Virgen de la Regla of Opon, Cebu
Made by
Farl
The original church was built during the Spanish times between the years 1735-1744 and was made of Mactan (coral) stone cut in square blocks and was only slightly damaged during the WW II. Unfortunately, the Dutch priests later assigned to the parish bypassed 200 years of history. Instead of repairing the damages, they had the church bulldozed in 1960 and built a totally new one made of plaster and concrete. The walls of the old (Mactan) coral stone church were so solid that, during the architectural massacre, the Dutch priest who ordered to have it demolished was said to have regretted the cultural carnage. However, there is still a remainder of the old church, as proof of its solidity - the still existing convent built in 1855. It is a beautiful example of the Spanish colonial mission complex and is spacious and solid. Lapu-Lapu City, Cebu, the Philippines, August 12, 2005 (back view of the church is in ) for Lall and Jack Hess more pics and journeys in
colloidfarl.blogspot.com/
48 seconds in the dark
Made by
Farl
I've always wondered how it is to extend the exposure beyond the longest preset 30 seconds of my Rebel so finally tonight I did an experiment. 1. subject. The fallen lying amidst the white forget-me-not flowers in the darkness was an easy choice. 2. white balance. I chose fluorescent as the lamp was the nearest source of light. 3. focus. I illuminated the fruit first with a flashlight so that the autofocus would work. Then I changed the focus to manual as the camera will register an error as the lens cannot autofocus when the flashlight is turned off. 4. Exposure. This is the trial and error part. With camera at manual at f/8 aperture, I set the shutter speed to
bulb
. The 48s exposure that I finally used did make the scene bright. A remote control and tripod were used to prevent movement. at home in the island of Mactan, Cebu, the Philippines more pics and journeys in
colloidfarl.blogspot.com/
Visions of a Night Landing
Made by
Storm Crypt
On , Feb. 20, 2009 __________________________________________________________________ ...Later that evening, took a shot while letting time pass by at Runway 04. Clearly seen are some of the runway lights, part of the VASI and PAPI lights. VASI(Visual Approach Slope Indicators) and PAPI(Precision Approach Path Indicator) lights are visual runway approach indicators, to tell pilots if they're approaching the runway in the right angle. The PAPI lights -- that four red lights indicates that the position of the viewer is way too low. If you're approaching the runway in the right glide angle, those lights will have two reds and two whites(the outer will be white). If you're too high, the light will be seen in all white. We are seeing red, since this photo was taken from the ground -- meaning if we're landing and we see all red, its disaster. But we're just standing on the ground, so no worries.
Mactan International Airport Cebu, Philippines
Hilutungan Island
Made by
JoLiz
Hilutungan Island
is one of the islands in the
Olango Reef
which is protected by the government as fish sanctuary. This beautiful island is 20 to 30 minutes away from
Mactan Island
. This island is perfect for snorkeling and scuba diving due to abundant corals and tropical fishes. Within 3 to 7 meters you can have fun in feeding the fish, these tropical fishes are friendly that you can feed them with bread and swim together with you. During lowtide the opposite side of the island is bare at low between Olango Reef at knee below you can walk between 5 islands along the reef. - Taken from the
K.I Marine Sports Center, Cebu website
. Read more about the island
here
. Photos taken from the
Gilutungan Channel near Mactan, Cebu, Philippines
. Stitched using two photos.
Mirage
Made by
Storm Crypt
On , April 22, 2008 __________________________________________________________________ No, this is not that French air-superiority figher plane. That's a commercial A320 airliner. I'm referring to the effect of what you see when looking at a distance during hot summer days -- and the object seems to float or refract as what's happening as you look at this plane almost 2 kilometers away. This phenomenon, derived from the french word
mirage
, meaning 'mirror' -- which is also named to one of their best figher planes -- when there is air of varying densities(cold and hot) within your line of sight causing a refractive effect on an object viewed from a distance. Why? In school it was taught that air of varying densities will always have a different refractive index. That's why. Shot taken prior to accelerating for takeoff at runway 04.
Mactan-Cebu International Airport Cebu, Philippines
transitions [1 of 3]- 30min before sunset
Made by
Farl
Having been a sun owl for years, I already am attuned to the colors of the skies during sundown. A lot of people have asked me for phototips so here are some ideas so that you too can indulge in the color palettes that still amaze me up to now. The sun was not raging yesterday as the day was generally overcast but the skies cleared just in time to sport gold tones 30 minutes before sunset. I wanted to play silhouettes so I
underexposed
the shot by 1 stop. Note that the closer the scenery, the darker the silhouettes. taken 5:40PM, 30 min before the 6:10PM sunset f/5.0, 0.002s (telephoto lens at 205mm) at Suba Basbas, Lapu-Lapu City, Cebu, the Philippines more pics and journeys in
colloidfarl.blogspot.com/
Lapu-Lapu
Made by
xelor (on and off)
Lapu-Lapu (c.1491 – 1547) was the earliest known indigenous Visayan chieftain, and datu (king) of Mactan in the Philippines. He is known as the first native of the archipelago to have resisted Spanish colonization. He is now regarded as the first National hero of the Philippines. On the morning of March 17, 1521, Lapu-Lapu and the men of Mactan, armed with spears and kampilan, faced Spanish soldiers led by Portuguese captain Ferdinand Magellan. In what would later be known as the Battle of Mactan, Magellan and several of his men were killed. In his honor, the Cebuano people have erected a statue and church in Mactan Island and also renamed the town of Opon in Cebu to Lapu-Lapu City. Note: This photo is part of a set
Euphorbia
Made by
Farl
A friend lent me her Tokina closeup No4 extension lens* last week. It is a bright morning today in Cebu so I chose one flower and composed this shot. Goodness, macros are so difficult. The sheer precise optical plane could not be pinned down quickly and my pulse quivered. Composing is the easy part but
isolating
the field point is the problem. No, I don't think I will buy a macro lens nor will I stalk more flowers but I will get off flickr after this post and get that wasp somehow. hahaha! *attached to the Rebel's kit lens of 18-55mm
Euphorbia spp.
, at home in Mactan island, Cebu, the Philippines more pics and journeys in
colloidfarl.blogspot.com/
the floor is too cold
Made by
Farl
Since December, I have been trying to capture our kitten, Ming, who likes sitting on my mom's slippers while waiting for his meal. You see, the floor is cold this rainy season and he likes the warmth that the insulated rubber provides. My problem is that this spot in front of the kitchen door has poor light. Since the aperture cannot be lowered below 5.6 (I still have to study why sometimes I cannot use 3.5), I have to extend shutter speed to 1s. But how do you keep a kitten still? Answer: you can't and he moved his head here. at Lapu-Lapu City, Cebu, the Philippines more pics and journeys in
colloidfarl.blogspot.com/
Mingkay
Made by
Farl
A refugee and now, the only survivor among the stray brood we fed and subsequently adopted. She loves to sleep and eat with our dog Bantay (yeah, the classical schoolbook name for Philippine mongrel dog which means guard). As I always I am not around, she is wary of me and is suspicious of my approaches. This time, I was quick and camera-ready and made her freeze on her tracks amidst the fallen iba leaves (a variety of starfruit). dedicated to Jack Hess who has been requesting a shot of our latest Mingkay! Mactan island, Cebu, the Philippines more pics and journeys in
colloidfarl.blogspot.com/
Can't Outdo Cebu
Made by
Storm Crypt
On , Mar 24, 2009 __________________________________________________________________ With an island like this, it is difficult to miss summertime in Cebu. A resort on the east side, and in the foreground(west side), is a fish sanctuary, teeming with corals, and a huge variety of species of fish, that you can view closely to the point that you can touch them. And you can do all that with just snorkeling. Shot taken off the southeastern coast of Mactan Island, just a few minutes of side trip on the way to the airport. This island is called Hilutungan Island -- a few kilometers off the southeast coast of Mactan Island.
Cebu, Philippines
puwa [2]
Made by
Farl
We, at Cebu flickr, decided on a at the grand old bridge spanning Cebu and the island of Opon, my hometown. Everyday, I pass by this bridge so I always have these images that I wanted to convey since way back when. I knew I had to take this shot. Today's early misty sunrise was a bonus- the heavens went peach on us. Another surprise was that when I viewed the downloaded pics, the sun was bordered by a trim of yellow and wisps of gold. the sun over the Mactan Export Processing Zone, Lapu-Lapu City (island of Opon), Cebu, the Philippines more pics and journeys in
colloidfarl.blogspot.com/
back facade of Virgen de la Regla Church
Made by
Farl
the church's 250+yr old ebonized statue (housed inside the church, not this stone replica pictured here) is considered as one of the most miraculous images in Cebu, 2nd only in number of devotees to the Sr Sto Nino de Cebu in brown Philippines, this Virgen is one of the few black images in the country. interesting bit of history is in
www.travelsmart.net/ph/inquirer/issues/nov98/nov15/lifest...
Mactan Island, Cebu, the Philippines more pics and journeys in
colloidfarl.blogspot.com/
Togetherness
Made by
jeshurun flores
[143/365] This is the moment when we must come together to save this planet. Let us resolve that we will not leave our children a world where the oceans rise and famine spreads and terrible storms devastate our lands. - Barack Obama I'm starting off with a new series. I call it the Devotional Candles series, featuring different phases in life. This is part 1, where we live together, with friends, with family, with comrades, with strangers. It is when we live, work, play, and enjoy life in harmony. Full photoblog text
here
.
Passage of Time (ca. 1984)
Made by
Bong Manayon
They said believe in love But I found the picture ends If they call it love it should treat you like a friend Somehow I finally found A way that I can win Now I know a love I can believe in... (Cathy Spurr & Debbie McNeil)
_________________________________________ An old favorite from way back in 1984 (taken New Year's Eve, December 31, 1984. This was the last time I used my Canon AE-1 before I would migrate
back
to Pentax. Taken in Mactan Island, Cebu. Canon AE-1 + Super Takumar 28/3.5 (M42) + Kodak VR200 (ca. 1984)
No multiple awards/invitations & Flickrivers please.
Maayong Pasko
Made by
Farl
Two more days and it is Christmas. The Christmas caroling in the neighborhood is sounding more frequent, the store hours are stretching longer and somehow, the days are getting shorter. It is the time to be merry, to celebrate family and to spread the message of love and hope. From me, Dia and Cacing, Maayong Pasko to one and all! Enjoy the holidays with us in
the Cacing Diaries
in
colloidfarl.blogspot.com/
Badjao or "Sea Gypsies"
Made by
choyphotos.tk
Zoom
( Grrrrr! I'm starving...Hmmm what will I write it here. Ok! ) The Badjao are popularly known as Sea Gypsies of the Sulu and Celebes Sea. They are known as one of the best pearl divers in the world using only with dagger and handmade goggles as their gadgets. This photo was taken last summer when we went to Bohol. They beg for alms and waiting for ferry passengers to toss coins into the sea. Their special skill in free diving will definitely capture the tossed coin.
Videos:

Beach of the "Battle of Mactan" II - Lapu Lapu City
the Mactan Shrine in Lapu Lapu City / Mactan Island, Philippines. It is here where Ferdinand Magellan was defeated and Killed by Lapu Lapu...


Beach of the "Battle of Mactan" - Lapu Lapu City
the Mactan Shrine in Lapu Lapu City / Mactan Island, Philippines. It is here where Ferdinand Magellan was defeated and Killed by Lapu Lapu...


Inday Celia's Guitar Factory, Lapu Lapu City, Cebu
Short demonstration of banduria playing....banduria guitar Cebu Philippines DrBN


Cebu Income Generating Properties
, Lapu-Lapu City, Cebu. 250000 plus income potential....This property is located at ML Quezon Highway Lapu-Lapu City Cebu. 250


SOULMOVERS MEDICAL EVANGELISTIC MISSION
SOULMOVERS MEDICAL EVANGELISTIC MISSION AT MACTAN, LAPULAPU CITY...SOULMOVERS SOULMOVER MEDICAL EVANGELISTIC MISSIONMACTAN LAPULAPU CITY


trancentral highway
we came from toledo city on our way back to lapu-lapu city cebu. we decided to pass by the trancentral highway route which is high in the


Genesis Homes Mactan - For Sale
A desirable community to start a small family. Located in Basak Lapu-lapu City, a place in Mactan where there are more than five subdivisions that are


Nalusuan Island Resort
Boat ride to Nalusuan Island, Lapu-Lapu City, Cebu, Philippines...nalusuan island


aque ligo dagat!
ligo dagat!...ligo dagat! sa Hadsan Lapu-Lapu City


ANGELAnNY
NYC...lapu-lapu city cebu plantation bay


Cebu City Mactan Tour at Magellan
having a tour around Cebu Mactan Island of the Philippines. We visit the Magellan Shrine and take photos with Lapu Lapu statue....cebu mactan


Nearest places of interest:
Popular places: