Videos: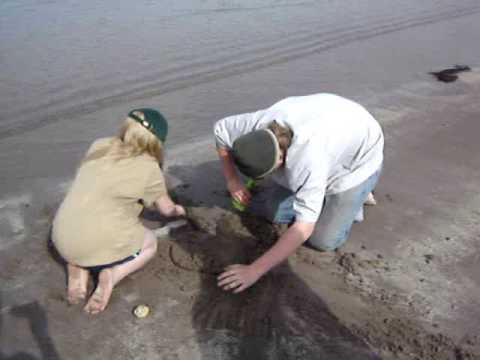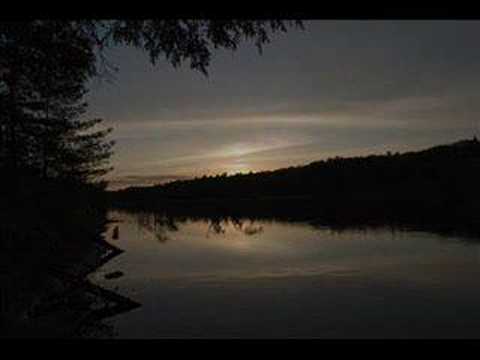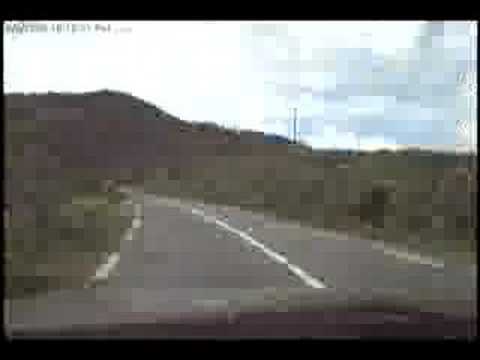 More videos
Killarney
Interesting places in Killarney:
Killarney (Irish: Cill Airne, meaning "The church of the sloe") is a town in County Kerry, southwestern Ireland. The town is in a deep valley in the MacGillicuddy Reeks, beside the Lakes of Killarney and part of the Killarney National Park. It is home to St. Mary's Cathedral, Ross Castle, Muckross Abbey, torc waterfall and Innisfallen Island, the location of a ruined monastery. It is a sister city of Cooper City, Florida and Concord, North Carolina.
Huge flocks of Rooks appear on the town's rooftops at sunset, reminiscent of Hitchcock's "The Birds." In summer, they concentrate down near the cathedral. The Rook population is estimated at 10,000 - more than the number of people living in Killarney! The town's a bit heavy on the tourist pub scene, but pleasant.
Location is derived from the great work of
WikiMapia
Top photos chosen by u all:
Cooper House - 1919
Made by
Bob_2006
5872 Wales Street, Vancouver, BC. The heritage building was constructed in 1919 for the Cooper family and sits on the corner of Wales Street and East 44th Avenue. The family of the present owner purchased the property in 1941 and has retained ownership since then. The surrounding area was originally farmland. The size of the lot reflects a semi-rural setting and life style. The house was constructed in the middle of the lot and today, there are many large specimen trees surrounding the building and the property. The building exhibits strong elements of the Craftsmen style along with Tudor Revival half-timbering and a Colonial Revival front porch. Much of the historic value of the house is gained from its siting on a large lot with mature landscaping. The siting of the building and the strong architectural presence merited an AA@ listing on the Vancouver Heritage Register. The building retains all its original features and is in excellent condition. It is one of only 14 VFK buildings on the Vancouver Heritage Register. The surrounding area is zoned RS-1 and developed with single-family homes. Some of the area's early development remains, as seen in the adjacent Vancouver School Board nursery site and the VHR AA@ listed Avalon Dairy. The Avalon Diary was constructed in 1906, and is BC's oldest continuously operating dairy. - City of Vancouver
Sir Guy Carleton School - 1908
Made by
Bob_2006
3250 Kingsway, Vancouver, BC. Sir Guy Carleton (1724-1808); British Governor-in-Chief of British North America.. Originally opened in the Municipality of South Vancouver in a store front, the first building opening in 1896. Names were East Vancouver (1895), Collingwood Heights (1908) and Carleton (1911). Sir Guy Carleton Elementary School (or its more common name Carleton) is an elementary school in Vancouver, British Columbia, Canada. It is situated near the intersection of Kingsway and Joyce Street. Carleton houses the oldest schoolhouse in Vancouver, which was built in 1896 making it more than a 100 years old. Originally called the Vancouver East School, its name changed to Collingwood Heights in 1908 and then to its present name in 1911. Carleton has grown from the small one-room schoolhouse and has added 3 more buildings into the area over the course of the years: a two-room schoolhouse, a two-story Edwardian-style building, and a bigger red brick building.
Home Renovations in Vancouver BC
Made by
chalwiz
Vancouver General Contractors services the Greater Vancouver Region as General Contractors who specialise in home renovations and designs. Our range of work consists of everything from small home repairs to all out DESIGN and BUILD for new construction and renovations. We are a leading and innovative renovations company that specializes in kitchens, bathrooms, basements and foundation repair. Vancouver General Contractors has years of renovation experience, reliable project managers and some of the best designers in the city to make your dream project come to life.
Home Renovations in Vancouver BC
300-3665 Kingsway, Vancouver, B.C., V5R 5W2 (604) 800-8705
www.vancouvergeneralcontractors.com
Harvey Residence - 1911
Made by
Bob_2006
3358 S.E. Marine Drive, Vancouver, BC. This building was completed in 1911 as the home of William E. Harvey, president of the Dominion Creosoting Company. The large estate-like property was originally located within the municipality of South Vancouver in 1929. This building and several others on the site were occupied by the Northwest Baptist Theological College from 1959 to 1990. All buildings on the site, excluding this one, were cleared to make way for a residential development designed by Busby Bridger Architects and developed by Intergulf Development Group in 1994.
City of Vancouver Heritage Plaque Program
New Rescue Arrivals 02
Made by
The Gordons
This is a 13 oz chihuahua puppy that was added to the shipment at the last minute. The driver had to stop every 2 hours to syringe feed it. Initial assessment is that it might be blind. We went into Vancouver last night to help with the arrival of 19 new dogs at the Dhana Metta Resue Society. These dogs were surrenders and strays from northern Alberta. A rescue society in the area collects them and then a volunteer drives 14 hours straight to bring them down here. For more information or an application to either foster or adopt visit their site at
bit.ly/aIa4Hb
.
Avalon Dairy Farmhouse - 1906
Made by
Bob_2006
5805 Wales Street, Vancouver, BC. British Columbia's oldest continuously operating dairy outlet bottles and sells milk in traditional glass bottles (Avalon products are also available at the supermarket and by home delivery). The dairy has been owned since 1906 by the Crowley family. The farmhouse is a rare reminder of the City's agricultural past and still stands in what, decepitively, appears to be a rural setting. - Exploring Vancouver, Harold Kalman, Ron Phillips, and Robin Wood
why i hate the mail system
Made by
_jayme
this is how a postcard from Paris comes to me: ripped in two places, taped back together, with a note assessing damage and an apology taped to a plastic bag the postcard was in. stupid Canada Post. Furthermore, the letter indicates the postcard arrived in Quebec September 20th. It arrived in Vancouver October 3rd. That's sad. It could have been driven to my house from Quebec faster than that. I give Canada Post thumbs down.
SS Minnow in HDR
Made by
Kyle Bailey - Da Big Cheeze
Just sit right back and you'll hear a tale.... This boat reminded me of the sitcom Gilligan's Island from the 70s. It is beached with a gaping hole in its hull. At high or low tide it sits waiting to be consumed ever so slowly by the Fraser River. For more images and details about my journey from Rookie to Pro visit
www.rookiephoto.com
or follow me on Twitter @rookie_photo
Portrait of Joe Higgins
Made by
Paulsydney
Joe in Halloween Costume, oil on canvas, ~90cm x 90cm, 1994 Electrified with glass-dome industrial lamp and lightswitch. Lamp base projects through a small hole in the canvas and is mounted on the wooden frame support on the back of the canvas. Black is painted around the lamp to reduce reflective glare in that area. Light bulb has a silver end so the light is reflected back onto the canvas only.
Vancouver Bus Shelter SE Marine and City Edge 2007_0516
Made by
Stephen Rees
This is now the standard shelter in Vancouver, supplied by CBS/Decaux in return for a share of the advertising revenue. While most shelters have the ad panel there are some that have the half size glass screen at both ends of the shelter, presumably where sidewalk space is limited. Not every stop has a shelter. These include a location sign at the back of the shelter and a system map.
Rasterbation!
Made by
_jayme
Yeah, I rasterbated (
http://homokaasu.org/rasterbator/
) It's the cover of Blur's
Think Tank
, done by Bansky. Printed out, it's 32 pages glued together, and ends up being 3x5 feet. 'tis big. Next time, I'll use a printer that prints borderless, so I don't have to cut each bloody page up. (hence the poor quality of it)
gm_11030 Kingsway in East Vancouver & Burnaby, BC 1994
Made by
CanadaGood
View east on Kingsway from East Vancouver in 1994. Banners on the light poles celebrate the local Collingwood neighbourhood. The larger buildings in this view -- including the large Telus microwave towers -- are all in the city of Burnaby. In the middle is a large sign for the Technocracy movement. (I always that it was a church but apparently it is a social movement).
Microwave towers 2
Made by
Derek K. Miller
About 30 years ago, I visited the inside of this building, then a BC Tel switching facility. The din was unbelievable -- it was full of clacking electromechanical relays for the phone system. Of course, those systems were long ago replaced by fully electronic equivalents, so I suspect the building is now full of server racks or something, but I don't know.
Edison Transportation
Made by
Flyer E901
This TMC RTS is one of the many second hand buses being utilized for the 2010 Olympic bus fleet - Vancouver, British Columbia.
Ex-LACMTA (Los Angeles County Metropolitan Transportation Authority). Thanks to James for helping me identify the origin of this bus.
Most likely Ex-VTA (Santa Clara Valley Transportation Authority)
doodle - "office warrior"
Made by
Paulsydney
Early pen and ink/oil paint doodle of mine on paper circa 1986 that I just re-discovered recently. Measures about 30cm x 40cm. Funny - It instantly reminded me of the way G. Trudeau characterizes GWB in the Doonesbury cartoon as a combination of Roman Legionnaire and Cowboy - all hat and no horse, (or body for that matter).
Shipwreck 02 HDR
Made by
Kyle Bailey - Da Big Cheeze
This boat is beached with a gaping hole in its hull. At high or low tide it sits waiting to be consumed ever so slowly by the Fraser River. For more images and details about my journey from Rookie to Pro visit
www.rookiephoto.com
or follow me on Twitter @rookie_photo
Fraser Colours
Made by
Filmshooter43
There was texture in the scene but the sky was bright and the trees were dark and the river was well...dull. LR3, Nik Color Effect Pro, and Topaz to the came into play and the trees came out of the shadows, and the sky began to dance. Yes I know it is not 'real' looking but reality is sometimes just plain dull.
8/365: Reaping What We Sew
Made by
mattyisagnome
Came up with this idea a while ago and totally forgot about it. I was completely stuck for an idea today, when out of nowhere I just decided to look into the closet in my bathroom and saw my jar of sewing thread.. Eureka! 0.3 | f/ 9.0 | 30mm | iso 250 | mounted to tripod
SK-1!
Made by
_jayme
Now that INTD is over, I need a new time consuming project (besides the
scamera
). Enter the Casio SK-1. It samples! Max sample length is a stunning 1.4 seconds, and it has no RAM :) It will one day have MIDI output. I swear.
Monument Dedicated to Servicemen from British Columbia who Fell in Korea
Made by
weezerthewonderful
Submitted to Guess Where Vancouver? flickr group on December 14 2009 Monument Dedicated to Servicemen from British Columbia who Fell in Korea
www.canadianguards.ca/Vankorea.htm
Central Park, Burnaby BC
Videos:

Ireland Kerry beach Killarney Crag Cave
in front of the world. Meri had sand everywhere. Our next stop was Killarney. We found the road with the most shops and the book store that


Killarney
Killarney Provincial park...Killarneyprovincialpark killarney


Ireland roadtrip part 2 - Killarney to Sneem
Timelapse video from Killarney Ireland to Sneem. Trip starts in parking lot of Ross Castle. When I get back from Spain in the middle of September I will


Harley Rally Killarney 2006
Harley European rally in Killarney 2006....Motorcycle rally.


Ireland roadtrip part 1 - Kantuck to Killarney
Time lapse video of drving from Kantuck to Killarney. Trip starts from the parking lot of our B&B and ends up in the parking lot of Ross Castle.


Ireland 2005 Connemra - Galway - Cliffs of Moher - Killarney
Tour of Isle continues with the day's highlight being the spectacular Cliffs of Moher...Ireland 2005 Connemara Galway 'Cliffs of Moher' Killarney Trip bardvern


Killarney National Park (Chapter 6)
2007 trip to Ireland. We left Tralee early in the morning and drove to Killarney National Park in County Kerry. We took the guided tour of Ross Castle


killarney ireland
beautiful slide show must see...ring of kerry blarney castle


Killarney 2007
Cosma David, Long Lam, Lilly Chang & Lynda Kim Portaging in Killarney...Portage Portaging Killarney Camping Canoe Swim Canada Lynda Kim


Killarney Provincial Park Backpacking La Cloche Silhouette
Roy Kranz, Bob Peters, Mark Kowalczyk, Dennis Maschue, Killarney Provincial Park, backpacking, hiking, brutal, challenging, La Cloche Silhouette Trail, guy


Cycling in Killarney, Ireland 2005
National Park of Killarney Lakes will take you anywhere you want: to the Muckross House, the Torc Waterfall and the Ross Castle!...killarney lakes national


Walking down KILLARNEY lake
How about spending some time with the nature to discover that time is eternity?...lakes walking trees map Ireland Kerry Killarney National Park


BLARNEY, CORK & KILLARNEY, REPUBLIC OF IRELAND
Cork and Killarney, Republic of Ireland. CREDITS OF MUSIC The Dubliners NOW I AM EASY...irlanda eire ireland irish airlann thedubliners castle blarney cork killarney


SWIMMING IN KILLARNEY
SWIMMING IN KILLARNEY...SWIMMING MOUNTAINEERING


Me & friends taking a short cut from Kenmare to Killarney 2
when we're taking a short cut from Kenmare to Killarney......Kenmare Killarney kerry mountains ireland irlandia wycieczka góry molls gap of dunloe


Killarney Provincial Park Backpacking La Cloche Silhouette
backpacking, hiking, Killarney Provincial Park, Ontario, Canada, rugged, brutal....backpacking hiking Killarney


Way to Killarney from Cork Part I
then from cork to killarney & then in return same first went to cork from killarney & then from cork to limerick...Cork Limerick Killarney Ireland Friends Car


A Walk Around Killarney
A Look around Killarney...Ireland Killarney tour travel


Torc Waterfall "Killarney National Park",County Kerry
This is torn waterfall which is in Killarney National Park in Killarney county Kerry......Killarney Ireland National Park Torc Waterfal Friends Car Picnic Irfan


Nearest places of interest:
Popular places: