Videos: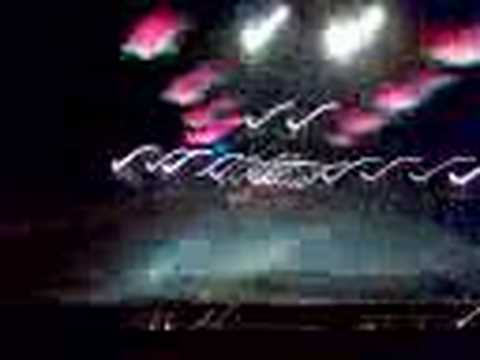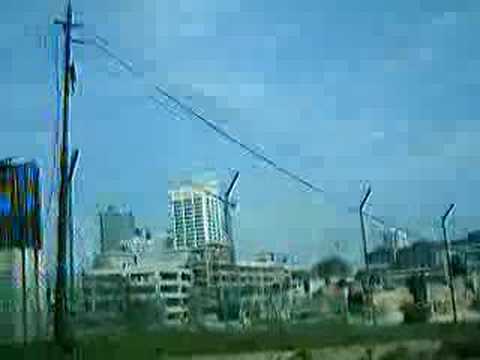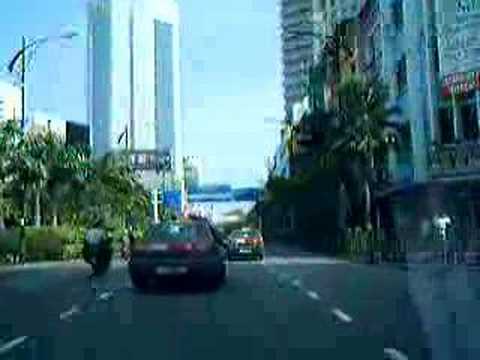 More videos
Johor Bahru
Interesting places in Johor Bahru:
Johor Bahru, also spelled Johor Baru or Johore Bahru and near-universally abbreviated as JB, is the city and the capital of Johor in southern Malaysia. It is the second largest city in the country, after the national capital, Kuala Lumpur. With a population of approximately 500,000 in the city, 1.73 million in the metropolitan area and 5.33 million in the Singapore-Johor Bahru conurbation (), the city is an important industrial, tourism and commercial hub for southern Malaysia and is part of one of Southeast Asia's most populous urban areas. The population growth rate of Johor Bahru is also among the highest in Malaysia. Tourism is a significant contributor to the city's economy, as it receives 60% of the country's annual 16 million foreign tourists via its bridges and road links to Singapore. However, Johor Bahru's highly developed industrial base has made the city one of the biggest industrial centres of the country.
Historical landmarks
Sultan Abu Bakar State Mosque. Overlooking the Straits, this state mosque was finished in 1900 and opened by the then Sultan Ibrahim. A combination of Moorish and Victorian architecture, visiting hours are between 10am and 6pm from Saturday to Thursday except during congregational prayers.
Sultan Abu Bakar Royal Palace Museum, Jalan Skudai. Definitely Johor Bahru's top attraction, this is the opulent former residence ( or Grand Palace) of the Sultan of Johor, which is still used on special occasions but is open to the public as a museum the rest of the time. Dating back to 1866 but extended and refurbished many times since, the scale of the palace is suitably grand and the furnishings inside veer from French rococo to dining chairs built from crystal glass via Japanese pottery and oil paintings of the Sultan on his favorite motorbike. Open Sat-Thu 9 AM-4 PM. Entry US$7 for foreigners, RM5 for Malaysians.
Sultan Ibrahim Building. Built in 1940, the building is located on Bukit Timbalan and houses the State Secretariat and the offices of the state government. The building blends the cosmopolitan architecture of Renaissance style, with an overlay of Anglo-Malay influence.
Natural Attractions
Johor Zoo, across from the Sultan Abu Bakar Mosque. A run down zoo that provides a dismal diversion to western tourists.
Saleng Zoo, Kulai . A private zoo which surprisingly has been reasonably well maintained.
Orchid Valley Located in the Pulai area along Jalan Johor-Pontian road. Relatively run down.
Location is derived from the great work of
WikiMapia
Top photos chosen by u all:
Sigh
Made by
madnoh
Under bright lighting conditions, her hair appears brownish. To enrol her in a kindergarden next year, her parents has to produce a letter from a doctor stating that her hair was not dyed. Strange times we live in.
Tok Rimau - Kami Tak Lalai (noise mode)
Made by
Roslan Tangah (aka Rasso)
tokrimau.blogspot.com
Kami Tak Lalai #05
Made by
Roslan Tangah (aka Rasso)
Ada awek rajin membaca dalam majlis gigs..
Kancil Clan
Made by
Roslan Tangah (aka Rasso)
Girl Only OK!
Kami Tidak Lalai #15
Made by
Roslan Tangah (aka Rasso)
Ninapop
Videos:

johor bahru
johor bahru...DNP DE BIERES DJ JACKY NEW JACKSON KICKER CAR AUDIO KULAI MALAYSIA JOHOR BAHRU KL SELANGOR GENTING SINGAPORE


New Johor Bahru Causeway Immigration buildings
View from former Cathey Cinema Location....New Johor Bahru Causeway Immigration Building Malaysia


Johor Bahru City Drive II
Along Jln Wong Ah Fook...Road Johor Bahru Malaysia Jln Wong Ah Fook


Morning in Hutan Bandar Johor Bahru
Last Nov 19 2006, Aidah family went to Hutan Bandar JB for good ox soup and lontong kering. Enjoy our trip...Hutan Bandar Ox Soup Lontong


Johor Bahru Chingay Preparation II
Chingay...Chingay Johor Bahru Malaysia


Johor Bahru City Drive I
Starting in Jln Tun Abdul Razak beside Mobil Petrol Station near causeway immigration...Johor Bahru City Drive Malaysia


The Puteri Pacific Hotel, Johor Bahru
One of the grandest hotel in city centre...The Puetri Pacific Hotel Johor Bahru Malaysia


a vista melati hotel, your best budget hotel in johor bahru,
star, 119-room hotel strategically located in the city centre of johor bahru, johor, malaysia...the nearest hotel to city square shopping centre


Johor Bahru- Brilliance and Poverty
Johor Bahru, Malaysia...Johor Bahru Malaysia


KTM in-train announcements: ER1 arriving Johor Bahru
Shortly after the train departed from Kempas Baru, this announcement was made as Johor Bahru was the next station south of it. Happy Mid-autumn festival to


Bored in Johor Bahru Airport
a walk around in JB airport...Johor Bahru Airport


Departing at Senai Airport, Johor
Video shot at Senai airport, Johor Bahru, Malaysia while aircraft departing....senai airport johor bahru malaysia jb


Johor Bahru New Railway Station
The one on the left, still underconstruction....Railway Station Johor Bahru Malaysia


Singapore-Malaysia Causeway
Johor Bahru Railway Station. Recorded on the first day of Chinese New Year 2007, 18/2/07....singapore malaysia woolands custom checkpoint johor


Cultural Trip to Malaysia
Singapore's Hwa Chong Institution Malay Special Program (MSP) visited Johor Bahru of Malaysia on 18 October 2006...cultural trip malaysia jb johor bahru


Outside Hotel Merlin, going home
After a fantastic afternoon at Johor Bahru Malaysia, we felt that it was time to go home. The weather was becoming real bad and it was raining heavily


Visit Malaysia Year 2007
come and visit johor bahru, miri and kota bahru!!!...johor bahru miri kota kelantan sarawak malaysia golden celebration


kemunting lilies
by Lim Hock Teck, with an image from Amitaba Pureland Buddhist Center in Johor Bahru, Malaysia. The Song is Wesak Dawn by Wayfarers a free download from


A Vista Melati Hotel 2 johor bahru, malaysia
frills budget concept, that offers as low as US14 per night....best 2-star 119-room budget hotel in johor bahru malaysia


Nearest places of interest:
Popular places: