Videos: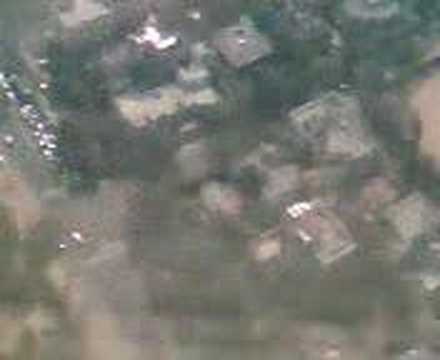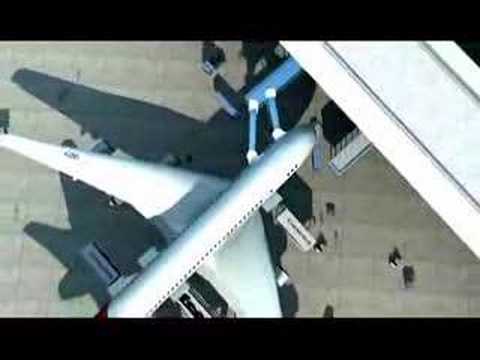 More videos
Indira Gandhi International Airport
Interesting places in Indira Gandhi International Airport:
Indira Gandhi International (IGI) Airport , located in the city of Delhi, India is one of India's main domestic and international gateways. The airport has been named after former prime minister Indira Gandhi, the daughter of Jawaharlal Nehru. (...)
Location is derived from the great work of
WikiMapia
Top photos chosen by u all:
Delhi-Gurgaon Expressway (National Highway - 08)
Made by
fl_amit
National Highway 8 (NH 8), is a National Highway in India that connects the Indian capital city of New Delhi with the Indian Financial capital city of Mumbai. The Delhi-Gurgaon Expressway is a part of NH 8. Delhi-Gurgaon Expressway is a 28 km (17 mi) long access-controlled toll expressway connecting Delhi, the national capital of India, and Gurgaon, an important satellite city of Delhi. This expressway is the busiest inter-city route in India and handles more than 180,000 PCUs daily. -It Starts at Dhaula Kuan in Delhi and terminates on the outskirts of Gurgaon (Manesar). -The road has 11 flyovers and overpasses. -Four toll plazas including the 32-lane toll plaza at Delhi-Haryana Border, which is the biggest toll plaza in South Asia and the second biggest in the Asia. -CCTV surveillance till IGI airport. -SOS one-way telephones at every 1.5 km (0.93 mi) -Elevated sections of the expressway will be open only for vehicles capable of attaining speeds of 80–100 km/h. -47 km (29 mi) of service roads for local and slow moving traffic.
The Day We Leave India
Made by
DocBudie [ busy :(
India Day 13
Indira Gandhi International Airport ~ New Delhi
The India Photographic tour series is now accomplish and resulting 286 photos including 88 my favourite photos, we the 12 photographers from Indonesia and Malaysia have explored India for 13 days, 3 districts, which was Haryana, Uttar Pradesh and Rajasthan, 8 cities Delhi, Agra, Fatehpur Sikri, Jaipur, Bikaner, Jaisalmer, Jodhpur, and Pushkar. 2 train journeys ranged 1350 kms from Delhi to Varanasi and Varanasi to Agra, continued with long route exploring Rajasthan winth ranged more than 1800 kms, then go and return flight for 12 hours. Really an exhausting journey but pleasing at the same time. India truly is worth using the motto INCREDIBLE INDIA
I really appreciate and thanks for comments and critique on my India Photo Collection
Leaving Delhi
Made by
betta design
Boarding time at Delhi airport. This was an Airbus A340-200 from Royal Jordanian Airlines taking me to Amman, in Jordan, on a 6 and a half hour flight. Most of the passengers were pilgrims going possibly to Mecca. Hora de embarque em Nova Deli. O avião era um Airbus A340-200 da Royal Jordanian Airlines com destino a Amman, na Jordania, num vôo de 6 horas e meia. A maioria dos passageiros eram peregrinos a caminho de Mecca creio.
To browse through my photos of India using flickriver/ Para ver minhas fotos da India com o flickriver
Ceremonial Arch - Water Cannon Salute
Made by
Varun Bhargava
The New Delhi airport is coming up with Asia's longest runway after conducting a successful test take-off and landing. It will not only ease huge congestion, but also will double the airport's peak-hour capacity from 35-40 aircraft landings and take-offs to about 75. The 4.43 km (2.7-mile) strip is the longest runway in Asia. Not only this, the runway is equipped with a state-of-the art CAT-IIIB ILS at both ends. Kingfisher Airlines flight was the second to land on the brand new runway, and the pic shows the ceremonial Water Canon Salute.
Flying Into Delhi...
Made by
cmac66
Dropping down into the brand new Indira Gandhi International Airport in Delhi. So begins our 2010/11 Great Indian Adventure. Become a fan of the cool Froz'n Motion Facebook page at
FACEBOOK
or visit
www.froznmotion.com
Check out The Incredible India Adventure Blog HERE
Finally at work at the runway...
Made by
Peterbijkerk.eu Photography
Illegale foto, genomen in een (letterlijk) onbewaakt moment... pb_20090401-0005 The falling weight deflectometer (FWD) is a test system for performing non destructive testing of pavements. The system develops force from acceleration caused by the arrest of a falling weight. These forces are transmitted onto the surface of a structure causing it to deflect much as it would due to the weight of a passing wheel load.
Direction signs
Made by
LIANG Hai
Indira Gandhi International Airport, Terminal 1D Boarding Gates बोर्डिंग द्वार Airlines Lounge एयरलाइन्स लाउंज Toilets प्रसाधन Food Court / Smoking जलपान गृह / धूम्रपान लाउंज Drinking Water / Telepho… पीने का पानी / दूरभाष
A-330
Made by
Vijay Sharma(Busy for a month)
My dream is to fly...Ohh By the rainbow...So high ! Hi everyone. I'm Vijay Sharma Aerospace Engineer
This work is licensed under a
Creative Commons Attribution-NonCommercial-NoDerivs 2.5 India License
.
T3 IGI Airport
Made by
Swami Stream
This is one of the decorations at Terminal 3 of Indira Gandhi International Airport, New Delhi. I must say this is one of the best in class airports in India I have seen and is at par or better than many International airports. Bravo this is India Shining campaign testimonial. Guess we should thank the Commonwealth games for this terminal to be on time .
human enterprise
Made by
Shashanka Nanda
Up there among the steel trusses that support the massive roof of Delhi Airport's new terminal, an unknown, unnamed worker goes about his job. No one would recognize him even when he takes his mask off, but what he has built will serve the world for generations to come. Hats off to these workers, hats off to human enterprise.
Fuck yeah big backpacks
Made by
prismeyed
We had our big luggage checked in and a tiny hand luggage with us. Leszcze (this term aggregates Leszcz, Cegła and Leny) had big duffel bags with them as the carry-on. When we arrived at the airport in Delhi they had to repack everything from those bags into the backpacks. The results were... interesting.
Delayed Speedbird From Heathrow
Made by
DELAPPROACH
Woke up a bit early today and was hovering on flightstats when I found that Speedbird was delayed by around 4.5 hrs. today! Rushed to the airport only to find that it had already reached its parking bay :( Anyways here is G-VIIG at Delhi Airport after operating as Speedbird 257 to Delhi.
The Last of the Kings 2
Made by
Shashanka Nanda
Air India had a tradition of naming their 747 Jumbo Jets after great kings from Indian history. The tradition ended when the last 2 aircraft, Shivaji and Narsimha Varman were retired. Here the latter is about to make a picture perfect touchdown at Delhi Airport.
Love
Made by
Abhishek~
It is wrong to think that love comes from long companionship and persevering courtship. Love is the offspring of spiritual affinity and unless that affinity is created in a moment, it will not be created for years or even generations. Kahlil Gibran
Goodbye '09
Made by
Shashanka Nanda
As the sun sets on the year 2009, an Air India Airbus A321 lifts off, most likely carrying those off to a party somewhere. You too party hard, and have a great New Year.... I'll see you in 2010.
EOS 350D @ 300mm f/32 1/1250 sec ND 4x
Singapore Airlines B777-300/ER 9V-SWF
Made by
DELAPPROACH
Singapore Airlines B77W 9V-SWF being towed towards the end of Runway 9 at Delhi for some checks on its newly installed engine. This aircraft was operating on the Singapore-Paris sector when it made an emergency landing at Delhi.
Emirates First Scheduled Flight-Airbus 380 From Dubai To Delhi !
Made by
Vijay Sharma(Busy for a month)
I can't express my feelings when it touched down.. It was raining heavily at the time of 1st landing attempt..I didn't have the cam at that time.. That isn't smoke near the tires , its the water on the runway.
Gulf Air A340-300 A9C-LI
Made by
DELAPPROACH
World's Best Livery Plane Holding Short Of Runway 10 For Departure To Bahrain. Just Imagine a Boeing 777-300/ER In These Colors! :) Eva Air Also Begins Its Long Taxi To Runway 10 From The Cargo Terminal.
The whale has landed
Made by
Shashanka Nanda
Amid pelting rain, an Emirates A380 touches ground at Delhi's IGI Airport marking the first commercial flight of this aircraft type in India. This though was the second time that this type visited DEL.
Another day at work
Made by
Shashanka Nanda
Jet B737 takes off with the inaugural line-up of Air India's new livery in the IAF Technical Area. VT - ALC is taxiing towards the lineup flanked by Kingfisher A321, Indigo A320 and Jet B737
Videos: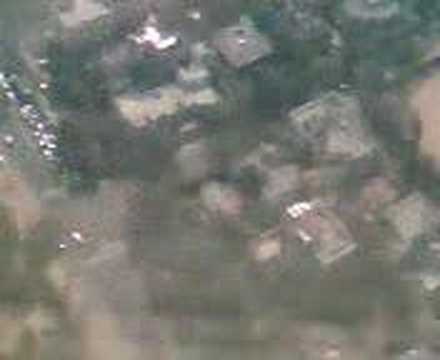 Landing at Delhi Airport
Videos of last few minutes before I land at Delhi Airport...Kapil Vijan IGI Indira Gandhi International Airport Delhi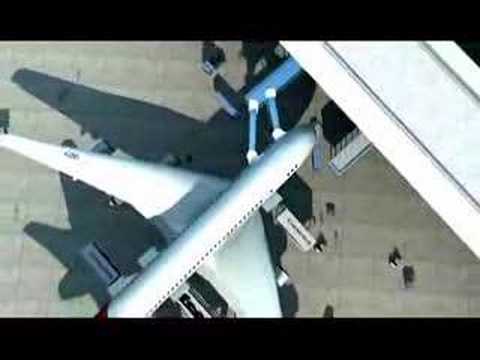 Delhi Int'national Airport Terminal 3
Future of Delhi Airport Terminal 3...new delhi airport indira gandhi international air india landing take off bharat



2007 HELSINKI DELHI
of the flight from Helsinki Vantaa International Airport to Delhi Indira Gandhi International Aiport....Helsinki Delhi Vantaa Indira Gandhi International Airport airbus 340 MD-11 India


Nearest places of interest:
Popular places: