Videos: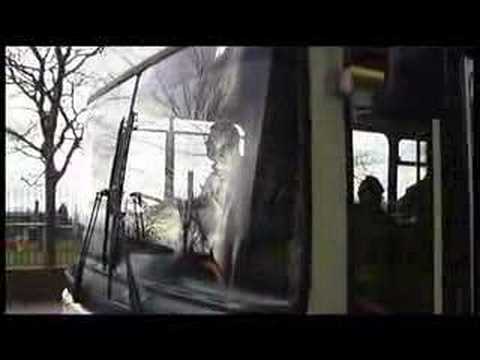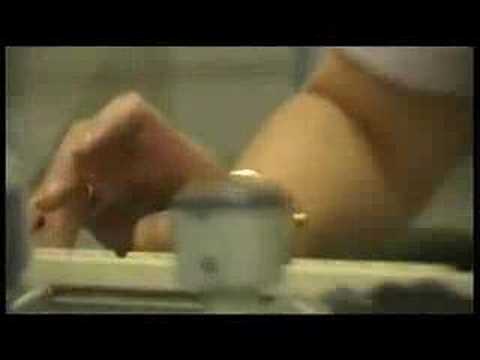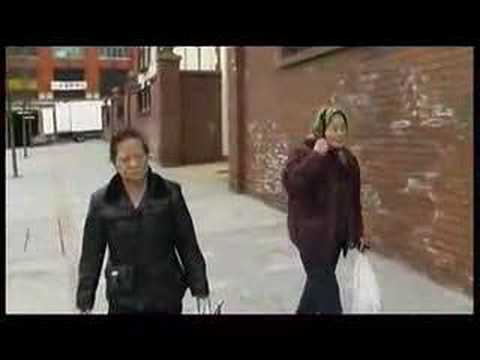 More videos
Hatton Garden
Interesting places in Hatton Garden:
Hatton Garden is a street and area near Holborn in London, England. It derives its name from the garden of the bishops of Ely, which was given to Sir Christopher Hatton by Elizabeth I in 1581, during a vacancy of the see. The area around Hatton Garden has been the centre of London's jewellery trade since medieval times (...)
Location is derived from the great work of
WikiMapia
Top photos chosen by u all:
Wren House: Hatton Garden
Made by
curry15
This building started life as a church, then became a school and now houses offices. There is a brass plaque on the wall which states . . .
This building, reputed to be from designs by Sir Christopher Wren, was erected as a church by Lord Hatton to serve the neighbourhood after St. Andrew's Holborn had been destroyed in The Great Fire of 1666. It was adapted for use as a charity school about 1696, was severely damaged by incendary bombs during the 1939-1945 war and has since been reconstructed internally to provide offices - the original facades being restored and retained. The figures of scholars in 18th century costume, taken down and sent for safe keeping during the war to Bradfield College, Berkshire, have been replaced in their original positions as a memorial of the former use of the building. The name 'Hatton Garden' is derived from the garden of the Bishop of Ely, which was given to Sir Christopher Hatton by Elizabeth I in 1581, during a vacancy of the see.
Grade II listed, EXTERIOR: 2 storeys. Double fronted, 3 windows. 6-window return to Cross Street. Hatton Garden facade with slightly projecting central bay with stone doorcase with consoles, pulvinated frieze and segmental pediment. To either side stone corbel supports with painted stone boy and girl figures in C18 costume. Above, semicircular arched window with stone key, the bay topped by an open stucco pediment. Bays to either side with transom and mullion windows with flat arches and stone keys on ground floor, 1st floor with semicircular arched windows having stone keystones. Stone capped parapet. Cross Street elevation similar but 3 window central bay, no pediment, figures missing and left hand bay with square headed windows on ground and 1st floor. Ground floor window to right of door only one with keystone.
British Listed Buildings
Prufrock
Made by
Michael Dales
Day 245 of 365. I've been reading a book about street photography recommended to me by my friend Rolf, and it's something I'm terrible at, as I feel very uncomfortable taking photos of random people without their permission. Today I tried to make myself take some photos in that style, with limited success. This one I liked, but my focus point is wrong because I rushed it. It's not a total disaster, the picture still stands, but it'd stand better if the customer here was just a bit more in focus. But as I say, I rushed it because I was worried about what people might say. I suspect to be good at street art you really need to get fast as knowing how to frame stuff and exactly what your camera's going to do. I thought I was getting better at that, but it was a fun lesson that I've still got a ways to go :)
Prudential Assurance Building - London
Made by
Stephane Pironon Aka Mtt92
Sometimes, especially with a fisheye lense, think to look at the sky! Lay down to the floor (even if people think your are crazy!!) and catch huge perspective :o) Here is an unusual view of the Prudential Assurance Building. made by Alfred Waterhouse, 1879. Located in Holborn, London City ------------------------------------------------------------ Date Time Original : 13th of December 2010 Camera: Pentax K-5 Fw 1.01 Lens: Samyang 8mm F3.5 Filter : - Focal Length: 8 mm Shutter Speed Value: 2 RAW Aperture: f/8 ISO: 200 Post Prod : CS with HDR FX
atm legs, High Holborn, London
Made by
lyon photography
Check me out on:
My LinkedIn Page
Twitter
Facebook
My Blog, Lyon Photography
King of Diamonds, Hatton Garden, EC1
Made by
Ewan-M
Decent enough, though I haven't been here for years.
Address:
1 Greville Street.
Owner:
Stonegate Pub Company; Mitchells and Butlers [Castle] (former).
Links:
Fancyapint
Beer in the Evening
Cold brewing at Prufrock
Made by
RobsonBarista
We are trying out some cold brewing methods at Prufrock on Leather Lane. Not quite on the menu, but we are having a little play. The idea behind the cold brewer is to take our time brewing (anywhere up to 11 hours) at a cold temp. to produce a coffee that works well with ice. We are trying out 1 drop of water every two seconds and building a brew profile that works from there.
Throwing Boxes
Made by
blech​
On Wednesday when I went to lunch there was a chain of people leading out from one office, down Hatton Garden, and into a van. They were passing boxes down the line and so I stopped and took a couple of shots. Sadly, I didn't figure out a good way of capturing the whole thing, and once I got back from the sandwich shop they were all done. Still, I quite like this one.
Old Mitre pub, Clerkenwell.
Made by
Kake Pugh
Small pub up an alleyway off Hatton Garden. You'd not know it was there if you weren't looking for it. The alley (Ely Court) is just off to the right a little way up from Holborn Circus; it's marked by a blue mitre stuck onto a lamppost.
Old Mitre on the Randomness Guide to London
.
Billy squints
Made by
boncey
After much hacking, cursing and keyboard bashing; I've managed to get my photo database to import photos scanned from film. This makes it much easier for me to add film photos to Flickr. Also, I've just finished scanning 3 rolls of film (from 3 different cameras) from
Peak
. There may be a small backlog.
Clockwork Clerkenwell 3
Made by
Nick Peligno
Even a stopped clock tells the right time twice a day, and for once I'm inclined to believe Withnail is right. We are indeed drifting into the arena of the unwell. Peter Marwood For many years Clerkenwell was the centre of clock and watch making. Ironically it now has more than its fair share of broken clocks.
#5 ~ What recession?
Made by
Richard Forward
I took lots of images today around Blackfriars, Clerkenwell and Farringdon. I probably have better images technically, but what this captures is the sheer scale of how much office space is empty in this area. This clearly has a knock on effect as many of the pubs I used to frequent are no longer there!
Jul 8: Department of Coffee and Social Affairs
Made by
pjohnkeane
I was going to be early for work until I stopped in here on a whim (they were just opening as I wandered past). Interested in their catholic approach to coffee suppliers (their filter blend was from Monmouth, my flat white was Climpson's, and they're about to put on a feature espresso from Hasbean).
A great pub
Made by
buckethandle
If you are ever in London and looking for a pub, try this one: Ye Olde Mitre. It's down a narrow alley off Hatton Garden, and it was the reason I was almost late for my train. Not a great picture but I wanted to share this place with my new mates. Ahhh, bless.
Made by
jcarroza
we love LDN don't we? new Prufrock Coffee shop in Leather Lane, London.
prufrockcoffee.com/
cargocollective.com/jeremiascarroza
Ye Olde Mitre, London, EC
Made by
piktaker
Mitre Court, London EC1. All images are the exclusive property of Paddy Ballard. The photographs are for web browser viewing only and may not be reproduced, copied, stored, downloaded or altered in any way without permission.
Langdon House
Made by
blech​
I keep going out at lunch with my camera held by my side, the lens as wide as it'll go (28mm equivalent), and trying to snap people without them noticing. Every now and then I get something that might be worth posting.
Thank you!
Made by
KaiChanVong
In the post Mr. Francis sent through a little thank you for our donation to his Flora London Marathon
fundraising page
run which is coming up soon
Why bother making a grand building when you can just reflect the nice ones across the road?
Made by
Martin Deutsch
Holborn Circus
Moon - Sunset
Made by
Over The Counter Culture
Double Exposure, the moon was high in the sky and the sun was setting left of the picture so i took a picture of the moon and took another picture on the same neagative of the skyline.
The Pru
Made by
Shane_Dublin_1975
The
Prudential Assurance building
in High Holburn in London. Click for a few more rain shots
Videos:

Merseytravel Travel Pass (Somali)
have any other questions, please contact: Ticket Unit, Merseytravel, 24 Hatton Garden, Liverpool L3 2AN. Phone 0151 236 6056 Hours of opening: Monday


Merseytravel Travel Pass (English)
have any other questions, please contact: Ticket Unit, Merseytravel, 24 Hatton Garden, Liverpool L3 2AN. Phone 0151 236 6056 Hours of opening: Monday


Merseytravel Travel Pass (Cantonese)
have any other questions, please contact: Ticket Unit, Merseytravel, 24 Hatton Garden, Liverpool L3 2AN. Phone 0151 236 6056 Hours of opening: Monday


Merseytravel Travel Pass (Arabic)
have any other questions, please contact: Ticket Unit, Merseytravel, 24 Hatton Garden, Liverpool L3 2AN. Phone 0151 236 6056 Hours of opening: Monday


pleasetakemeto Mackay
Pioneer Valley, Finch Hatton Gorge and the famous Eungella National Park. Artspace Mackay -- gallery and museum, our new Regional Botanic Gardens, the impressive Mackay


Nearest places of interest:
Popular places: