Videos: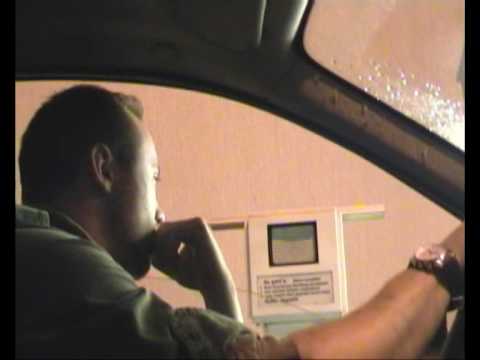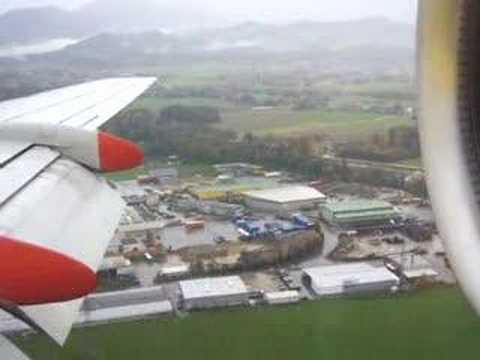 More videos
Hamburg
Interesting places in Hamburg:
Hamburg (German pronunciation: ; Low Saxon: Hamborg, ) is the second largest city in Germany and with Hamburg Harbour, its principal port, Hamburg is also the second largest port city in Europe, no. 9 in the world-ranking of ports and the largest city in the European Union which is not a national capital. A large part of the port is a fenced-in duty-free area.
City Centre
Around Mönckebergstraße
The area west of Hamburg's central railway station is mainly a shopping area with the streets Spitaler Straße and Mönckebergstraße leading to Hamburg's town hall. Close to the Mönckebergstraße you find the churches St. Jacobi (at road Jakobikirchhof) and St. Petri (at road Bergstraße), two of Hamburg's five main churches. Directly beside St. Petri there is the Hubelhaus dating from the beginning of the 20th century as most buildings around, but looking much older.
Behind the Hubelhaus under the building of "Radio Hamburg" you can visit the remains of the bishops tower, from the 11th century. On the other side of the road, you can currently see excavations in progress, seeking the remains of the small fortress Hammaburg, which was erected in the 9th century giving Hamburg its name.
Around city hall
The Mönckebergstraße ends at Hamburg's impressive city hall ("Rathaus"). It was built 1897 out of sandstone in neo-Renaissance style having a 112 meters tower. Inside there are several magnificent halls used for representative purposes and sittings of government and parliament. These can be visited in guided tours (Mon-Thu: 10:00-15:15, Fri-Sun: 10:00-13:15, half-hourly in German, hourly in English and French. Closed during official events. Admission: EUR 2/0.50 adult/children.) A virtual tour with photos and German comments is available .
The building behind the city hall is Hamburg's House of Commerce ("Börse"). Between the buildings there is a little nice place called Rathaushof with its fountain Hygieia-Brunnen. The place in front of the city hall is the Rathausmarkt hosting many events especially in summer.
North of the Rathausmarkt you find white arches at a canal called Alsterarkaden. The whole area behind is full of indoor shopping arcades. The most well-known one is the Hanse Viertel.
Following the canal to the right and crossing the traditional shopping road Jungfernstieg you quickly get to the artificial lake Binnenalster. Boat tours take you to the even bigger artificial lake Außenalster directly behind the Binnenalster with lots of sailing boats in summer.
Around St. Nikolai
From the House of Commerce into the road Börsenbrücke you get to the house of the Patriotische Gesellschaft. Behind the building to the right there is the bridge Trostbrücke with the statues of Graf Adolf III and Bishop Ansgar on both sides. Following the water to left, there is Hamburg's oldest remaining bridge Zollenbrücke from the 17th century.
At the other side of the Trostbrücke there is the ruin of the church St. Nikolai. All five main churches of Hamburg were damaged in World War II. But in contrast to the other four St. Nikolai has not been re-erected making it a memorial against war. The steeple is still standing and visitors can take an elevator to the top for a view of the city. The price to take the elevator is 3 Euros. At the side of St.Nikolai there is the hop market ("Hopfenmarkt") with its fountain Vierländerinbrunnen.
Following the bridge over the huge street Willy-Brandt-Straße and keeping right takes you into the road "Alte Deichstraße" with its ensemble of traditional half timbered merchant houses and the canal Nicolai Fleet at the rear. This is the site where Hamburg's harbour was some centuries ago.
Harbour Area
At the southern end of the Alte Deichstraße you see where the harbour moved afterwards. There is a canal called Zollkanal. Looking to the left you see the Speicherstadt, a large district of warehouses from around 1900. Some are still in use, but others have been converted to apartments. It's a "typical" location and worth a visit. It also houses attractions such as the "Hamburg Dungeon" and the "Miniatur-Wunderland".
The Hamburg Dungeon is a live-action presentation of the "darker times" of Hamburg. It is probably mostly suited for a younger, easily impressed audience. But it might not be suitable for young children. For details see their .
The Miniaturwunderland is the world largest model railway layout. The panoramas include parts of Hamburg, the Alps, the American west and a Scandanavian exhibit which features automated ships on a body of water. It is located in the Speicherstadt close to the Hamburg Dungeon. For details see their .
Behind the Speicherstadt is the area of Hamburg's HafenCity. It is Europe's largest project of city development, creating a whole new quarter from scratch in a former harbour region. The Kesselhaus houses an exhibition about (Am Sandtorkai 30, in the Speicherstadt, Open Tue-Sun 10am-6pm, , admission free).
The Hamburg Cruise Center, where cruise lines land in Hamburg, is in the HafenCity. Its terminal building is constructed out of 40 sea containers. Nearby, directly at the river Elbe, you find an orange observation tower called HafenCity View Point, allowing nice views on the HafenCity, the harbour and the river (admission free).
Looking from Alte Deichstraße over the Zollkanal to the right you can see the modern buildings belonging to the Hanseatic Trade Center ending to the right at the Kehrwiederspitze. Looking further right you already see the modern harbour.
Walking in this direction takes you to the river Elbe. At the opposite of the metro station "Baumwall" there's Hamburg's city and yacht harbour ("City und Sportboothafen"). The big red lighthouse ship ("Feuerschiff") hosts a restaurant today. Some yards further down the Elbe you get to the Überseebrücke where formerly big cruise liners docked when coming to Hamburg. Permanently docked is the museum ship Cap San Diego, which is said to be last classic cargo ship.
Leaving the water, passing by the hypermodern building of the Gruner + Jahr publishers, you get to the church St. Michaelis (called "Michel", from the tower you'll have a great view over the city), Hamburg's well-known landmark. Close to the Michel off the road Krayenkamp the shopkeeper-office-flats ("Krameramtswohnungen") are the last example of a typical 17th century housing estate.
Continuing down the river Elbe you get to Landungsbrücken ("landing bridges"), the most touristy part of Hamburg's harbour, close to the metro station with the same name. Piers connected with several bridges swim on the water adapting to the tide. There tourism boats land and you will find tourist shops, restaurants and snack bars. The sailing ship Rickmer Rickmers can be visited.
From Landungsbrücken you can make boat tours into the harbour. These Hafenrundfahrten are available from various companies and take around an hour. Big ships provide more comfort, but smaller ships also go though the Speicherstadt. Both are well worth the money. Inquire about English language tours.
As a low-budget alternative for a boat tour on the river Elbe take a HADAG Ferry that is part of Hamburg's public transport system (HVV, see "Get Around"). If you have already bought a HVV day ticket, the ride is free. Most tourists take the number 62 to Finkenwerder via the museum harbour Övelgönne. The whole ride to Finkenwerder and return takes about an hour. In Finkenwerder you can continue with another ferry to Teufelsbrück (costs extra).
You can also walk through the tunnel Alter Elbtunnel from 1911 to the other side of the river Elbe and have great views from there. A lift or stairs bring you the 24 meters down into the tunnel. You then walk through one of its two 427 meter long pipes having 12 meters of water over your head. The tunnel is decorated with ceramic arts of maritime motives (e.g. fish, mussles, seals, old boots). At the other side you again walk up the stairs or take a lift. Go out and back to the river to "Aussichtspunkt Steinwerder" for great views on Landungsbrücken and the sights behind. Even cars can pass though the tunnel (only Mon-Fri, 5:30-20:00, for 2 Euros) being brought down with 4 lifts. You find the tunnel at Landungsbrücken in the building having the biggest green dome. Signs to "Aussichtspunkt Steinwerder" also point to it. For pedestrians and bicycles it is free and open all day and night, every day.
Walking from Landungsbrücken down the river Elbe takes you to St. Pauli Fischmarkt, walking further you'll reach and .
Other Neighbourhoods
Sankt Pauli
Another Hamburg landmark is the Reeperbahn in Sankt Pauli - probably one of the most famous red-light districts in the world. And that's exactly what it is. From variety to prostitutes, from bars to sex-shops you can find an assortment of attractions. Plus, it is frequently visited by a lot of travelers to go shopping for a huge variety of sex-related articles and toys - it is probably one of very few places worldwide where all shopkeepers give you and open advice on all kinds of sex-related articles. Common sense and caution are advised here as in any such area. It's relatively safe and a definite touristy place to see - a lot of people go there for dinner, live music, or other non-sex related activities.
Three times a year (March, August, and November) there is an enormous carnival in this part of down called der Dom . It features rides, enormous numbers of food vendors, and a broad range of tacky animatronics. Take the U-Bahn to Feldstraße. In a park across the street is an enormous statue of Bismark.
The "Hafenstraße" (Harbourstreet) is between Landungsbrücken the most touristcrowded place in the city and the fishmarket, wich has just opend on sunday morning 4.3o to 9.3o for this time this is the most touristcrowded place. The Street between was squated in the 1980s and was well known from the medias, when there were "Battles" between the Autonomous movement and the police. Now there are still some houses existing, the "80s-Myth" is dead, but you can go to the Punksbar "onkel otto" or eat at the "vokü" (mo-fr? 2o.oo)
During the time of Squating, the well known footballclub "F.C. St.Pauli" becomes an antifascist-fan-crowd, in oposition to rightwing hooligans. The team played the last years in the third league, but was even one of the most popular teams in germany. If you get the chance for a ticket of a match or you find a way over the fences around the stadium, don't miss the chance.
Sankt Pauli is one of the most populousness district in europe and a melting pot of all diferent people, thousends of storys and interesting history.
Schanzenviertel
This neighbourhood is situatated right inbetween Sankt Pauli, Eimsbüttel and Altona. Get out Sternschanze station and walk down Schanzenstraße southward to reach the vivid centre of Schanzenviertel. Students, immigrants from all around the world and young creatives give this quarter a unique and urban flair. During the last few years, Schanzenviertel became very popular among even wealthy people. This lead to rising rents and living costs on the one hand and a variety of exquisite boutiques on the other. The Schulterblatt street with the Rote Flora building and its galore of bars and restaurants represents the centre of Schanzenviertel. The Rote Flora is last squated house in Hamburg, on self-organization level you have during the week in café and on friday and saturday sometimes fantastic partys for small prices. The Streetlife in the neighbourhood is changing, from hanging around in the "Schanzenpark" with playing drums and juggling to sitting in a café on the place so called "Piaza". It's losing his charm within a gentrification process, which will cost the city his name as "open-minded".
Sankt Georg
Situated northeast of centralstation and city centre, Sankt Georg is the lively, trendy centre of Hamburg's gay scene. Rainbow flags flutter from the balconies in summer. And the streets are crowded with people shopping, having a chat, drinking coffee or going to one of the many art exhibitions around the Lange Reihe street.
Ottensen
The former Danish village Ottensen, bordered by the River Elbe in the south and the Altona Central Station in the east, is not unlike Schanzenviertel a very hip place to live. In the seventies and eighties, Ottensen was mainly populated by Turks, working class people and political activists. Nowadays it is one of the most expensive neighbourhoods. Its situation and the architecture let many inhabitants even today speak of Ottensen as a village. The Fabrik, an alternative concert hall, is situated at Barnerstrasse. Only a few blocks away lies Zeisehallen, a formerly occupied fabric hall, nowadays home of a movie theatre, a gallery, a restaurant and a bookshop. Ottenser Hauptstrasse and Bahrenfelder Strasse, crossing at the Spritzenplatz offer a huge variety of small shops and bistros.
Blankenese
Blankenese was a fishing village on the Elbe to the southwest of Hamburg. It lies in a valley between two of the only ridges in the area that runs straight down to the river. On pretty weekends, the place will be full of Hamburgers there to enjoy the tiny beaches, the winding streets, and the charming houses. Blankenese is among the most picturesque parts of Hamburg.
To get there, take the S1 to Wedel or the S11 to Blankenese. The train station lies at the top of the valley, on Bahnhofstraße. Go straight across Bahnhofstraße and your will find the banks, an Italian gelateria and café, the market square (markets open early and close at 1PM on Wednesday, Friday, and Saturday), and the bakeries, grocery store, and post office.
Other Sites
U 434: One of the biggest non-nuclear Soviet submarines.
Church St. Katherinen: One of the five main churches of Hamburg.
The Chilehaus depicting the form of a ship is propably the best example of the 1920s style of "Kontorhaus" architecture - large office buildings in the typical northern red brick style.
The Auswandererhalle is only a sight if you know its history. In some way it is the counterpart of Ellis Island in New York where immigrants from the old world landed in America. Emmigrants stayed in Hamburg's Auswandererhallen for two weeks in quarantine before emigrating to the new world. It was opened 1900 and regarded to be modern and comfortable. After the flow of emigrants decreased it was closed in 1934. Today only one of the buildings is left and nothing tells you about its historical role. It just looks like a dirty, white commercial building with a today closed restaurant on one side. But for the future there are plans to make it a museum. For a visit take metro S3 to Station "Veddel". Leave at its southern exit, cross the bus station and the steet "Veddeler Straße". Then you stand in front of it.
Parks
Alter Botanischer Garten with a Tropenhaus.
Planten un Bloomen is a park in the city with an emphasis on flower displays. Subway station Dammtor.
Ohlsdorfer Friedhof: One of the world's biggest graveyards.
The Stadtpark (city park) with a pretty good Planetarium situated in an old water tower in the middle of the park.
Alstervorland at the Außenalster
Jenischpark, Baurs Park and Garten der Alma l'Aigles down the river Elbe close to Teufelsbrück.
Neuer Botanischer Garten
Hamburg's Zoo called Hagenbecks Tierpark
Beaches
There are a number of small beaches on the North side of the Elbe river between and . Even though not common, it is safe to swim in the Elbe there (if you don't swim out too far). You may have a barbecue there in the evenings as long as you bring a grill and clean up after you. Watch out for surprisingly large waves created by container ships passing by.
In addition, there are a usually number of commercial beach clubs during the summer, usually between and . Other than the name might indicate, these are bars open to the public.
The best way to come to the most popular beach, is to take the harbour-ferry-bus from the Landungsbrücken-station to Neumühlen/Övelgönne.
Museums
Hamburg publishes a thick booklet of their museums called containing details of all the city's museums, which you can find at the information desk of any of the museums.
Altonaer Museum - Dedicated to Altona's, Hamburg's and northern Germany's cultural history
BallinStadt Auswanderwelt Hamburg (BallinStadt - History of Emigraton), Veddeler Bogen 2, ☎ +49/ (0)40/ 3197916-0 (info@ballinstadt.de, fax: +49/ (0)40/ 3197916-20), [2]. Originally built in 1892 under the guidance of Albert Ballin, the complex was built to provide medical care and accommodation to immigrants, who were emigrating to the US on HAPAG ships. The complex was converted into a museum, though, it's original design and layout is not the same because parts of the complex were demolished and destroyed. The museum is dedicated to the five million persons who emigrated via Hamburg.
Deichtorhallen - The Deichtorhallen is one of the best known exhibition galleries worldwide. The historical buildings are divided into an exhibition hall for contemporary art and the "House of Photography" – together the two buildings organize a highly diverse program of changing exhibitions.
Deutsches Zollmuseum (admission free)
Kunsthalle Glockengießerwall near Hauptbahnhof, Telephone 428 131-200, Fax 428 54-3409 Open Tues-Sun 10AM-6PM, Thurs 10AM-9PM. The museum houses an important collection of painting from the 19th century with works from Max Liebermann, Lovis Corinth, Philipp Otto Runge, Caspar David Friedrich, Adolf Menzel and modern arts. It rises on both sides of a paved court: the Baroque building on one side has the older works. The areas under the courtyard and the other, modern looking building house an extensive collection of very modern art. There are some extremely fine pieces, but the quality is uneven and the curacy curious at times. For instance, in a far back corner with minimal climate control and no observation are four or five gorgeous French Impressionist paintings which are among the finest in the museum.
Museumshafen Övelgönne (admission free)
Museum für Kommunikation (admission free)
Museum für Kunst und Gewerbe, Glockengießerwall, just to the southeast of Hauptbahnhof, Telephon 428 131-200, Fax 428 134-28 34 Open Tues-Sun, 10AM-6PM, Thursday 10AM-9PM. The museum is a leading centre for art, applied art and design. Its collections of work from Europe, the Middle and the Far East are of the finest-quality and span all epochs from the Ancient World to the present day. They also have many activities and concerts (see the Classical Music section). The museum is housed in an 18th century palace, which has the original roofs and cielings, and as of April 2006, large parts of the museum are closed for major structural renovation. €5
Hamburg-Museum (former: Museum für Hamburgische Geschichte), Holstenwall, close to Underground station "St. Pauli". This is the museum of city history, bringing the past to live with a lot of models showing the devellopment of the harbour and the city. The club "MEHEV" is showing a 40-years of age old and one of the largest scale-1 modell railroads here.
Museum für Völkerkunde Rothenbaumchaussee, Museum of Ethnology
Spicey's Gewürzmuseum (Spice Museum) located in the Speicherstadt claims to be the worlds only spice museum. Entrance is €3.
Churches, Mosques and Synagogues
Hamburg is traditionally a lutheran evangelic town. But due to the large number of different ethnic groups who settled in the harbour town, one is most certainly going to find a suitable temple of any religion. Almost all synagogues have been destroyed during the time of Nazi-government.
Synagoge Hamburg - Situated in the traditionally Jewish Grindel neighbourhood
Christianskirche - Baroque church in Ottensen
Dreieinigkeitskirche St. Georg - Baroque church in Sankt Georg
St.-Marien-Dom St. Georg Since 1995 this neo-romanesque church is the cathedral of the youngest roman-catholic archbishopry of Germany. Though the church has not the splendor one might expect, next to it you may find the first statue world wide of the late pope, John-Paul II.
Flussschifferkirche - Germany's only swimming church in Rothenburgsort
Imam-Ali-Mosque - Biggest of all mosques in Hamburg. Centre of the religious and cultural life of the huge Iranian community. The Imams of Hamburg happen to have played important roles in Iran's religious and political everyday life since their installation in the 1950s.
Location is derived from the great work of
WikiMapia
Top photos chosen by u all:
NOT IN OUR NAME, MARKE HAMBURG
Made by
spanier
Ein Gespenst geht um in Europa, seit der US-Ökonom Richard Florida vorgerechnet hat, dass nur die Städte prosperieren, in denen sich die kreative Klasse wohlfühlt. Cities without gays and rock bands are losing the economic development race, schreibt Florida. Viele europäische Metropolen konkurrieren heute darum, zum Ansiedelungsgebiet für diese kreative Klasse zu werden. Für Hamburg hat die Konkurrenz der Standorte mittlerweile dazu geführt, dass sich die städtische Politik immer mehr einer Image City unterordnet. Es geht darum, ein bestimmtes Bild von Stadt in die Welt zu setzen: Das Bild von der pulsierenden Metropole, die ein anregendes Umfeld und beste Chancen für Kulturschaffende aller Couleur bietet. Eine stadteigene Marketing-Agentur sorgt dafür, dass dieses Bild als Marke Hamburg in die Medien eingespeist wird. Sie überschwemmt die Republik mit Broschüren, in denen aus Hamburg ein widerspruchfreies, sozial befriedetes Fantasialand mit Elbphilharmonie und Table-Dance, Blankenese und Schanze, Agenturleben und Künstlerszene wird. Harley-Days auf dem Kiez, Gay-Paraden in St. Georg, Off-Kunst-Spektakel in der Hafencity, Reeperbahn-Festival, Fanmeilen und Cruising Days: Kaum eine Woche vergeht ohne ein touristisches Megaevent, das markenstärkende Funktion übernehmen soll. Wir sagen: Aua, es tut weh. Hört auf mit dem Scheiß. Wir lassen uns nicht für blöd verkaufen. Liebe Standortpolitiker: Wir weigern uns, über diese Stadt in Marketing- Kategorien zu sprechen. Wir wollen weder dabei helfen, den Kiez als bunten, frechen, vielseitigen Stadtteil zu positionieren, noch denken wir bei Hamburg an Wasser, Weltoffenheit, Internationalität, oder was euch sonst noch an Erfolgsbausteinen der Marke Hamburg einfällt. Wir denken an andere Sachen. An über eine Million leerstehender Büroquadratmeter zum Beispiel und daran, dass ihr die Elbe trotzdem immer weiter zubauen lasst mit Premium-Glaszähnen. Wir stellen fest, dass es in der westlichen inneren Stadt kaum mehr ein WG-Zimmer unter 450 Euro gibt, kaum mehr Wohnungen unter10 Euro pro Quadratmeter. Dass sich die Anzahl der Sozialwohnungen in den nächsten zehn Jahren halbieren wird. Dass die armen, die alten und migrantischen Bewohner an den Stadtrand ziehen, weil Hartz IV und eine städtische Wohnungsvergabepolitik dafür sorgen. Wir glauben: Eure wachsende Stadt ist in Wahrheit die segregierte Stadt, wie im 19. Jahrhundert: Die Promenaden den Gutsituierten, dem Pöbel die Mietskasernen außerhalb. Und deshalb sind wir auch nicht dabei, beim Werbefeldzug für die Marke Hamburg. Nicht dass ihr uns freundlich gebeten hättet. Im Gegenteil: uns ist nicht verborgen geblieben, dass die seit Jahren sinkenden kulturpolitischen Fördermittel für freie künstlerische Arbeit heutzutage auch noch zunehmend nach standortpolitischen Kriterien vergeben werden. Siehe Wilhelmsburg, die Neue Große Bergstraße, siehe die Hafencity: Wie der Esel der Karotte sollen bildende Künstler den Fördertöpfen und Zwischennutzungs-Gelegenheiten nachlaufen – dahin, wo es Entwicklungsgebiete zu beleben, Investoren oder neue, zahlungskräftigere Bewohner anzulocken gilt. Ihr haltet es offensichtlich für selbstverständlich, kulturelle Ressourcen bewusst für die Stadtentwicklung und für das Stadt-Image einzusetzen. Kultur soll zum Ornament einer Art Turbo-Gentrifizierung werden, weil ihr die die üblichen, jahrelangen Trockenwohn-Prozesse garnicht mehr abwarten wollt. Wie die Stadt danach aussehen soll kann man in St. Pauli und im Schanzenviertel begutachten: Aus ehemaligen Arbeiterstadtteilen, dann Szenevierteln, werden binnen kürzester Zeit exklusive Wohngegenden mit angeschlossenem Party- und Shopping Kiez, auf dem Franchising-Gastronomie und Ketten wie H&M die Amüsierhorde abmelken. Die Hamburgische Kulturpolitik ist längst integraler Bestandteil eurer Eventisierungs- Strategie. Dreissig Millionen Euro gingen an das Militaria-Museum eines reaktionären Sammlerfürsten . Über vierzig Prozent der Ausgaben für Kultur entfallen derzeit auf die Elbphilharmonie. Damit wird die Kulturbehörde zur Geisel eines 500-Millionen-Grabes, das nach Fertigstellung bestenfalls eine luxuriöse Spielstätte für Megastars des internationalen Klassik- und Jazz-Tourneezirkus ist. Mal abgesehen davon, dass die Symbolwirkung der Elbphilharmonie nichts an sozialem Zynismus zu wünschen übrig lässt: Da lässt die Stadt ein Leuchtturmprojekt bauen, das dem Geldadel ein Fünf-Sterne-Hotel und 47 exklusive Eigentumswohnungen zu bieten hat und dem gemeinen Volk eine zugige Aussichtsplattform übrig lässt. Was für ein Wahrzeichen! Uns macht es die wachsende Stadt indessen zunehmend schwer, halbwegs bezahlbare Ateliers, Studio- und Probenräume zu finden, oder Clubs und Spielstätten zu betreiben, die nicht einzig und allein dem Diktat des Umsatzes verpflichtet sind. Genau deshalb finden wir: Das Gerede von den pulsierenden Szenen steht am allerwenigsten einer Stadtpolitik zu, die die Antwort auf die Frage, was mit städtischem Grund und Boden geschehen soll, im Wesentlichen der Finanzbehörde überlässt. Wo immer eine Innenstadtlage zu Geld zu machen ist, wo immer ein Park zu verdichten, einem Grünstreifen ein Grundstück abzuringen oder eine Lücke zu schließen ist, wirft die Finanzbehörde die Sahnelagen auf den Immobilienmarkt – zum Höchstgebot und mit einem Minimum an Auflagen. Was dabei entsteht, ist eine geschichts- und kulturlose Investoren-City in Stahl und Beton. Wir haben schon verstanden: Wir, die Musik-, DJ-, Kunst-, Theater- und Film-Leute, die kleine-geile-Läden –Betreiber und ein-anderes-Lebensgefühl-Bringer, sollen der Kontrapunkt sein zur Stadt der Tiefgaragen (Süddeutsche Zeitung). Wir sollen für Ambiente sorgen, für die Aura und den Freizeitwert, ohne den ein urbaner Standort heute nicht mehr global konkurrenzfähig ist. Wir sind willkommen. Irgendwie. Einerseits. Andererseits hat die totale Inwertsetzung des städtischen Raumes zur Folge, dass wir – die wir doch Lockvögel sein sollen – in Scharen abwandern, weil es hier immer weniger bezahlbaren und bespielbaren Platz gibt. Mittlerweile, liebe Standortpolitiker habt ihr bemerkt, dass das zum Problem für euer Vorhaben wird. Doch eure Lösungsvorschläge bewegen sich tragischer Weise kein Jota außerhalb der Logik der unternehmerischen Stadt. Eine frische Senatsdrucksache etwa kündigt an die Zukunftspotenziale der Kreativwirtschaft durch Stärkung ihrer Wettbewerbsfähigkeit zu erschließen. Eine Kreativagentur soll zukünftig u.a. Anlaufstelle für die Vermittlung von Immobilienangeboten sein. Wer sich die Mieten nicht leisten kann, muss sich als künstlerischer Nachwuchs einsortieren lassen und bei der Kreativagentur um temporäre Nutzung von Leerständen ersuchen. Dafür gibt es sogar einen Mietzuschuss, allerdings nur, wenn die Dringlichkeit des Bedarfs und die Relevanz für den Kreativstandort Hamburg gegeben sind. Unmissverständlicher kann man nicht klarstellen, was Kreativität hier zu sein hat: Nämlich ein profit center für die wachsende Stadt. edit: original text und unterschrifte unter:
www.buback.de/nion/
Long Way from the Gate to the Baggage Claim - Hamburg Airport, Germany
Made by
Batikart
The path seemed endless from the gate to the baggage claim at the airport in Hamburg. It was certainly my feeling, because I finally wanted to keep my grandson in my arms;-) ... see him in my comment. I had a wonderful time in Kiel with my son, his wife and my third grandchild.
Hamburg Airport
(Hamburg Airport official, former Flughafen Hamburg) is the international airport of the city of Hamburg. It is the oldest and fifth largest airport in Germany. 2010 used about 12.96 million passengers the Hamburg airport. The passenger check-in takes place in two terminals. In between is the so-called airport plaza. The view from a runway on all three buildings, a nearly 800 m long pier is in front of with 17 passenger boarding bridges (Wikipedia). Worth to view Der Weg schien mir endlos lang vom Gate bis zur Gepäckausgabe am Flughafen in Hamburg. Es war sicher mein Empfinden, weil ich endlich meinen Enkelsohn im Arm halten wollte ;-) ... Bilder in meinem Kommentar. Ich hatte wunderschöne Tage in Kiel mit meinem Sohn, seiner Frau und meinem dritten Enkelkind. Der
Flughafen Hamburg
(offiziell Hamburg Airport, ehemals Flughafen Hamburg-Fuhlsbüttel) ist der internationale Flughafen der Stadt Hamburg. Er ist der älteste und fünftgrößte Flughafen Deutschlands. 2010 nutzten rund 12,96 Millionen Passagiere den Hamburger Flughafen. Die Passagierabfertigung erfolgt in zwei Terminals. Dazwischen befindet sich die sogenannte AirportPlaza. Vom Rollfeld aus gesehen ist allen drei Gebäuden eine knapp 800 m lange Pier mit 17 Fluggastbrücken vorgelagert (Wikipedia). ----------
Follow me on Twitter
Speicherstadt - old warehouses (HDR-2)
Made by
Kliefi
Speicherstadt Hamburg - old harbour warehouses
(part 2) Usually I do not post same photo twice but this time I had so many photos of this spot that I decided to play a bit with light, effects and finally tried to correct distortion using PTLens.
(not really successfully)
However this is a
big
photo with 3580x2740 px (8,34MB) giving you the chance to go a bit deeper into detail. As I had to shoot through a construction fence I changed the perspective slightly to the middle of the bridge. ----------
EXIF
---------------- HDR from 3 shots with tripod (Photomatix) ISO100 F3,5 @ 15 mm (8,15,30 sec.) . . ==============================================================================
5th place of category 'Architecture and Technic'
and
16.300 th download
-------
Photokina 2008
---------- Beginning of 2008 a big public photocontest took place, sponsored by
Sigma
and german magazine
Compterbild
and I participated with some pics. Now on 23-Sept.
(my 40th birthday)
the winners were announced and presented in a special gallery in hall 5.2 at the world biggest fair Photokina in Cologne. -------
16.300 Downloads
---------- It has already been downloaded since 19-June >15.000 times. However, I want to thank all people involved and all who made this possible as well as my friends everywhere and last but not least my family, giving me the time for this hobby and letting me dream when shooting!
MS Dockville /Flaum
Made by
evoldaily
Earlier this year I have been kindly invited to an art festival as part of the MS Dockville Music Festival, which is going to happen in mid August. Usually I prefer to work on site by interfering with already existing structures. As I came there first, that's what I found: endless meadow, trees and blue sky. Not exactly what I play with usually. So I decided to cut open the idyll, and pretend there is no endless meadow, but only rooftop-gardens of the disgust underneath ... 8 exhausting days of hard work (at least for people who usually cut paper only). Thanks to my adorable helpers Matthias H. and Matthi R. and the Dockville Team, esp. Laura, Doro, Arvid, Felix, Christoph, ...
msdockville.de/
Kunstcamp: 21.07. /ongoing Festival: 12.-14-08. 2011 Hamburg-Wilhelmsburg
The Townhall in Hamburg at Night
Made by
Tobi_2008
Hamburg is the second largest city in Germany and along with Hamburg Harbour, its principal port, Hamburg is also the second-largest port city in Europe (after Rotterdam), ninth-largest port in the world, and the most populous city in the European Union which is not a national capital. The city, defined according to its current administrative area, contains 1.76 million inhabitants, the Hamburg Metropolitan Area is home to 4.5 million people. The Townhall (Rathaus) Richly decorated Neo-Renaissance building finished in 1896. With its tower of 112 meters it is Europe's highest townhall. On its facade it shows the emperors of the Holy Roman Empire since Hamburg was, as a Free Imperial City, only under the sovereignty of the emperor. (Source: Wikipedia)
(1029) Hamburg Speicherstadt
Made by
unicorn 81
HDR aus 5 Bildern
en.wikipedia.org/wiki/Speicherstadt
The Speicherstadt (lit. city of warehouses, meaning warehouse district) in Hamburg, Germany is the world-largest timber-pile founded warehouse district of the world. It is located in the port of Hamburg—within the HafenCity quarter—and was built from 1883 to 1927. ********************************************************************************************* Die Speicherstadt in Hamburg ist der größte auf Eichenpfählen gegründete Lagerhauskomplex der Welt und steht seit 1991 unter Denkmalschutz. Als Baumeister der Speicherstadt gilt der Hamburger Bauingenieur Andreas Meyer. Poggenmühlenbrücke in der Hamburger Speicherstadt
Nightshift [Explore]
Made by
ROY_HH
Highest position on Explore #29, July 8, 2011 Hier am Containerterminal in Hamburg-Waltershof werden im Jahr ca.5000 Schiffe abgefertigt und täglich bis zu 1100 Eisenbahnwaggons be-und entladen. Was muss ich feststellen als ich in einer kalten Nacht dort eintreffe um das nächtliche Treiben einzufangen? Kein Schiff,kein Lärm,keine Action!Ich war zuerst etwas enttäuscht,beschloß aber trotzdem einige Bilder zu schießen. Mit dem Ergebniss kann ich doch eigentlich ganz zufrieden sein,oder? Weniger ist manchmal mehr!
Dockland Hamburg
Made by
david.bank (www.david-bank.com)
I went to see my buddy
Tim
on the weekend who kindly showed me around Hamburg. It was freezing cold (under -10 and windy which felt like -20) but we made the best out of it and rented a tilt and shift lens (17mm) to try on Tim's 5d Mark II. What a pleasure that was! I did not want to get my 400d back afterwards. If it wasn't so expensive… (No Photoshop here, no re-touching, this is how it was).
White brick paradise
Made by
crosslens
Living since 7 years in my quarter but never walked this street. Why? It's just 5 minutes from home and a white brick paradise. Today it was cloudy - but at the next sunny day it will be my pattern Nirvana. ------------------------------------------------------------- I wonder if this is minimal? One side of me says yes: just a few differences, easy structures. The other side means: no, thats maximalism: Maximal number of pattern/m² and eyekiller-essence
Elbphilharmonie Hamburg - Reflected blue sky
Made by
Ostholländer
The Hamburg Philharmonic Hall
(German: Elbphilharmonie Hamburg) is a concert hall under construction in the HafenCity quarter of Hamburg, Germany. The concert hall is designed by Herzog & de Meuron on top of an old warehouse (Kaispeicher A). It will be the highest inhabited building of Hamburg.
Read more
Just look around
Made by
theblackstar
Hamburg, Schanze, Haus 73 ...
see here
Blick von der Poggenmühlenbrücke auf die Speicherstadt
Made by
Martin Braun
-Blick von der Poggenmühlenbrücke auf den Zusammenfluss des Wandrahmsfleet und des Holländischbrookfleet in der Hamburger Speicherstadt. -View of the Speicherstadt from the Poggenmühlenbridge in Hamburg. Canon EOS 450D | Canon EF-S 18-55mm IS | 47mm | f/8 | 30s | ISO 100
www.martinbraunphotography.com
Made by
heinerluepke
Book Preview
facebook
ahw.. i tried to hold this back for a while but i am weak... as most recent Photos this will be part of my book about northern fairy tales. well off to france now.
Arab GTO *Explored*
Made by
Keno Zache
30 Ferrari's from Dubai casing through europe and they started in Hamburg last sunday morning.
Hamburg 2011
Highest position: 273 on Saturday, July 9, 2011
Become a fan of Keno Zache | photography on Facebook!
16M *Explored*
Made by
Keno Zache
Definitely one of the best looking
Ferrari 430 Scuderia Spider 16M
!
Hamburg 2011
Highest position: 307 on Saturday, July 9, 2011
Become a fan of Keno Zache | photography on Facebook!
if this picture isn't enticement enough to visit us in bochum tomorrow, i cannot really help you ... =)
Made by
pixelwelten
cyanotype of amelie, 50 x 50 centimetres, unique. each of the big cyanos is available at 250 euros, will be sold to the first bidder
pixelwelten.blogspot.com
fktbo.blogspot.com
danke allen beteiligten und besuchern fuer eine feine ausstellung in bochum
Made by
pixelwelten
wir hatten eine feine zeit! wer im nachhinein doch noch das ein oder andere cyano erwerben moechte: ich habe die website aktualisiert. bei den kleinen motiven koennt ihr jetzt genau sehen, welche noch verfuegbar sind. ich geh jetzt mal ein paar filme scannen. beste gruesse von ruedi
demo
Made by
spanier
last saturday. hundreds of people went to demonstrate against some stupid right wing idiots (npd). the police did their best to avoid an encounter. and once again we saw that they just employed their forces to protect the right and fight the left. which is really fucked up.
squirrel looking for food
Made by
andi.vs.zf
Canon EOS 500D lens: Canon EF 50mm f/1.8 II
view my stream on black
In search of food, the squirrel was stealing bread from my bird feeder.
cooking ..
Made by
HamburgerJung
Model:
Mangoona
Strobist: Pentax AF-360FGZ, 1/8 with bouncer left of cam, same height Pentax AF-540FGZ, 1/1with umbrella from upper right -Added to the pool as most interesting.
Videos:

HAMBURG - IN DAYLIGHT & LA PALOMA - HANS ALBERS
Hamburg/Germany -City-Stadt - Fotos/photos/images - mit/with La Paloma - Hans Albers Hamburg is the second biggest harbour in Europe


Hamburg Nights
Ride trough Hamburg in summer 2006 : City, Reeperbahn, Hamburg-Port,...Hamburg Ride Fahrt Auto Nacht Kiez St.Pauli Reeperbahn Goal lustig Spass


Hamburg - Salzburg (Landing at SZG with HLX)
Landing sequence of flight HLX from Hamburg/Germany to Salzburg (bad weather) in a Fokker 100 (operated by Germania), rear seat right! Start


Hamburg - Der Film
Some impressions of Hamburg/Germany....Hamburg Sightseeing Reeperbahn Hafencity


Queen Mary 2 in Hamburg
Queen Mary 2 in Hamburg http://www.chrks-productions-online.de.vu...Queen Mary in Hamburg Titanic Cunard Liner Schiff


Queen Mary 2 Hamburg my Backyard in Blankenese
a visit from the Q2. I was lucky to film it from my balcony apt....Queen Mary Hamburg Germany Blankenese Huge Big CNN Cool


Hamburg Germany 1972 - ( 8 mm ) part 1.
Hamburg Reeperbahn Germany 1972 - ( 8 mm ) part 1. One of many tours of Vagn Bo Andersen & Ole Petersen...Hamburg Reeperbahn Germany 1972 8mm


" Memories " - Deine Heimatstadt Hamburg
In Memory at my son ! Bilder unserer Heimatstadt Hamburg...Heimat TV Memories Erinnerung Deutschland Hamburg meine Perle Germany Musik Lotto King Karl ON


An American in Hamburg
My first video ever about my first trip to Hamburg...Hamburgers are cool....American Hamburg travel


Queen Mary 2 in Hamburg nr2
Queen Mary 2 in Hamburg nr2 http://www.chrks-productions-online.de.vu...Queen Mary in Hamburg Titanic Cunard Liner


A 380 in Hamburg
A 380 in Hamburg Airport...A380


Hamburg Hafen
27.07.2006 in Hamburg, Landungsbrueck....hamburg


Hamburg cargo
Container cargo being unloaded from container ships in the Port of Hamburg....Hamburg cargo


Hamburg Elbtunnel
Hamburg Elbtunnel...Hamburg Elbtunnel


Salzburg - Hamburg (Fly with HLX/TUIFly.COM - Land. at...
See also starting sequence video at Hamburg / Germany. Flight duration: 59 minutes! www.warsteinair.com...Salzburg Hamburg TUIFLY HLX BOEING 737


go2eu gparty hamburg
go2eu gparty hamburg...go2eu gparty hamburg


Hamburg Airport (EDDH)
Diashow of our visit @ Hamburg Airport (EDDH) 2007.....:-) Music by 1.Nelly Furtado- Te Busque 2.


Hamburg - Salzburg (Start at HAM with HLX)
Start sequence of flight HLX from Hamburg/Germany (nice weather) to Salzburg in a Fokker 100 (operated by Germania), rear seat right! Start


Hamburg - The Film
you a feel for the city. It was recently unveiled at the Hamburg Film Fest....Imagefilm Hamburg Germany Film City Reeperbahn Harbor Water Shopping


Nearest places of interest:
Popular places: