Find hotels near Glastonbury
Videos: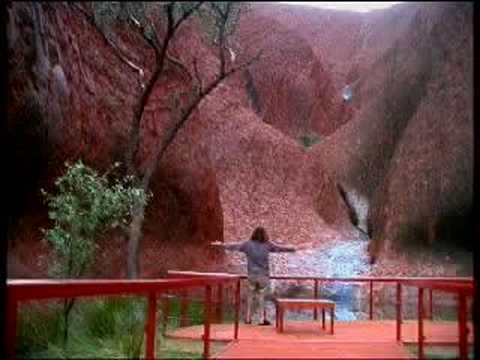 More videos
Glastonbury
Interesting places in Glastonbury:
Glastonbury is a small town in Somerset, England, situated at a dry spot on the Somerset Levels, 30 miles south of Bristol. The town has a population of 8,800 (2002 estimate). It is in the Mendip district.
Glastonbury Tor - maintained by the National Trust
Glastonbury Abbey , - a place of pilgrimage for thousands worldwide each year, one of the legendary burial places of King Arthur
Location is derived from the great work of
WikiMapia
Top photos chosen by u all:
Litter - Urban Decay meets rural Somerset on an ice cold winter evening
Made by
Mukumbura
Litter - Urban Decay meets rural Somerset on an ice cold winter evening I decided to have a New Year's
Rant about litter!
It seems to becoming more and more of a problem here from people with a couldn't care less attitude to casually tossing away anything they are carrying rather than putting it in a rubbish bin right up to those who recently drove a truckload of old carpets up to a local beauty spot one night, reversed into the woods and dumped the lot. The education system here pays no attention to this; indeed the most litter-filled place round here is a 500 yard radius around the local High School. A few weeks ago we saw a large family having a picnic on the Cathedral Green in Wells with lots of styrofoam containers and coffee cups, chip packets, wine bottles and plastic glasses. When they'd finished eating and drinking they simply got up and walked off leaving everything where it lay. Every footpath round here is strewn with discarded soft drink bottles and plastic bags. This photo shows a supermarket trolley dumped on the ice covering a frozen field beside the river Brue on the edge of Glastonbury yesterday. It's a long way from its home, the nearest Tesco supermarket being at least a mile away. It is accompanied by the ubiquitous throwaway soft drink bottle. There was even a supermarket trolley in the moat at the Bishop's Palace in Wells recently thanks no doubt to a group of Friday night feral youths. Next time I go for a walk I'm going to have to carry a rubbish bag with me again and pick up some more of everybody else's mess! Thankfully my parents taught me to take these things home with me and to leave nature the way I'd like to find it. Sadly these days they would probably not have been allowed to teach me that sort of thing!
.
Made by
Trapac
Vivitar Ultra Wide & Slim + Hybrid Redscaled Konica Minolta VX Super 200 + Double Exposure. (Print first, Redscale 2nd.)
Continuing experiments with redscale...
First run through as standard print film mostly around Bristol, Blagdon Lake, & Stanton Drew. The film was then removed from the canister in a dark bag, reversed then replaced in the canister (all still in the dark bag) and shot through as Redscale around Bristol & Glastonbury. I did not line up the film, nor take notes, nor plan the compositions, beyond remembering that the first run through might take up some variety of colour and the second run through might work well with strong lines & silhouettes or textures. The negatives were returned uncut as requested, but I did get lab scans - any overlaps of one frame over another, are a result of this. I have cropped where I feel it is most helpful to do so, so any inclusion of frame overlap is these uploaded images has been an active choice. I will almost certainly return to the negs with a home scanner to search for alternative compositions to complement these.
Redscaling.
Basically it involves taking a roll of ordinary 'bog standard' print film, reversing it and respooling it into another film canister (all done in a dark bag) so that the light is exposed on 'the wrong side of the film' when you take a shot. You then lose two 'stops' on the optimal exposure conditions from the original. It gets developed in exactly the same way as print film, but be prepared for the technician to be a little startled (at best) or a little irritated (at worst) when they realise that something very odd has happened to the film. :)
Glastonbury Tor (Explored #1) Please visit my photo stream.
Made by
Paul C Stokes
I would like to thank everyone who has taken the time to view comment and fave this image, I am blown away by the response it has received. Never did I think one of my shots would make the front page let alone the top spot. Thanks again for all the support over the past 14 months.
Took a drive about 45 minutes south with my father yesterday to snap a few shots of this amazing building. Even more amazing is the fact the hill its on is so bloody steep its a wonder how it was built up there in the first place. Glastonbury Tor is a hill at Glastonbury, Somerset, England, which features the roofless St. Michael's Tower and is all that remains of a fourteenth-century chapel, a replacement for an earlier church destroyed by an earthquake in 1275. Tor is a local word of Celtic origin meaning 'conical hill'. The Tor has a striking location in the middle of a plain called the Summerland Meadows, part of the Somerset Levels. The Tor has been associated with the name Avalon, and identified, since the alleged discovery of King Arthur and Queen Guinevere's neatly labelled coffins in 1191, with the legendary hero King Arthur. Modern archaeology has revealed a fort, dated to the 5th century.
www.glastonburytor.org.uk/index.html
Like me on
Facebook
.
The Chalice Well
Made by
www.LKGPhoto.com
This description is from the Chalice Well webiste:
www.chalicewell.org.uk/
There are many associations with Chalice Well covering countless centuries; it is a timeless and sacred place, full of legend, symbolism and atmosphere, a place whose history has no beginning....... Since ancient times, the waters that flow from deep below our planet have been revered as the essence of life, the gift of mother earth to sustain all her living forms. A spring such as the Chalice Well which has never been known to fail is especially revered as a symbol of the continuous and unbounded nature of the life force. The people of old saw the wells as gateways to the spirit world where the veils between human existence and the greater spirit became thinner, and communications could take place with the gods and goddesses of the nature religions. The Chalice Well is one of the oldest continuously used holy wells in Britain. Archaeology has shown that the Spring was used by prehistoric tribes who inhabited this land, and for the last 2000 years we can be fairly sure that the site has been in constant use. To be at the well head, and drink the water and absorb the atmosphere of the place is truly an inspirational experience.
MARTHA_CARE_RIDE_OUT_2011_04_17_IMAGE_083
Made by
Weston super Mare Bike Night Photos
Martha Care Motorcycle Ride Out 17 April 2011 The Charity Ride set off from Glastonbury taking in some of the amazing biking roads on the Mendips, including Cheddar Gorge & Burrington Combe returning to the starting point. Martha Care has been set up to support parents and families of seriously ill or injured children who have been admitted to the South West specialist treatment centres in Frenchay Hospital and Bristol Royal Hospital for Sick Children. See website for further information
www.marthacare.co.uk/index.html
Images can be obtained with a donation of £5 per image, the full image will then be e-mailed to you. Either send donation via paypal stating the images wanted to bikenightphotos@btinternet.com or send a e-mail to bikenightphotos@btinternet.com with your request and a paypal invoice will be e-mailed to you allowing you to make a secure donationn via debit/credit card. All proceeds will go to the charity Martha Care. For further assistance about these images e-mail bikenightphotos@btinternet.com Please note the images put onto this site are reduced in quality/ size.
Flower Power
Made by
boliston
I notice that quite a few flickr members have been visiting the town of Glastonbury recently, such as Spencer_D & StarPixie (yesterday) and Dichohecho (earlier this month), so I thought that it's about time I gave it a quick visit as I have not been here for some time, apart from passing through via the bypass. Glastonbury is famous for its hippy flower power culture and has a large number of very eccentric residents which makes this a very good place to photograph interesting looking people. As I tend to shoot things rather than people I tried to find something that epitomised the character of Glastonbury and parked up just behind the Rainbows End Cafe was this classic icon of 60's flower power. As well as the colourful flowers, it was plastered with window stickers - Save the Whale, CND, Greenpeace, Friends of The Earth....you name it they had it! This shot was taken near the end of my visit, as the sky had got very black and it was threatening to rain at any minute, and I was down to f/4 at this stage in order to get enough light into the camera. A few minutes later it had started pouring with rain.
Outlook
Made by
Umberto Luparelli
Glastonbury Tor is a hill at Glastonbury, Somerset, England, which features the roofless St. Michael's Tower. The site is managed by the National Trust. It has been designated as a Scheduled Ancient Monument (No: 196702). Tor is a local word of Celtic origin meaning 'rock outcropping' or 'hill'. The Tor has a striking location in the middle of a plain called the Summerland Meadows, part of the Somerset Levels. The plain is actually reclaimed fenland out of which the Tor once rose like an island, but now, with the surrounding flats, is a peninsula washed on three sides by the River Brue. The remains of Glastonbury Lake Village nearby were identified in 1892, showing that there was an Iron Age settlement about 300–200 BC on what was an easily defended island in the fens. Earthworks and Roman remains prove later occupation. The spot seems to have been called
Ynys yr Afalon
(meaning The Isle of Avalon) by the Britons, and it is believed by some to be the Avalon of Arthurian legend.
Walking home at sunset - Glastonbury this evening
Made by
Mukumbura
Walking home at sunset - Glastonbury this evening Taken about two hours ago. We had a long walk along the River Brue to the south of Glastonbury this evening. Many of the fields have flooded recently and after a cold spell the lying water has frozen over into large sheets of ice. While I was taking some photos of the frozen flooded fields as the sun set, I just managed to catch this Schmocussy shot through the trees of my wife, wrapped up warmly, trudging back to where we had left the car on Roman Way. The sad thing about the walk was the vast amount of litter abandoned in such a pleasant setting; everything from plastic bags and bottles to a supermarket trolley parked on top of one large patch of ice. Urban decay has reached rural Somerset. More on that to follow tomorrow. You can see my
Jack Russell Terrier
Made by
Flickr JRT 250k views :)
Belle at the top of another summit, she does seem to enjoy climbing hills. Glastonbury Tor The myths associated with Glastonbury Tor are extraordinary. It has been called a magic mountain, a faeries' glass hill, a spiral castle, a Grail castle, the Land of the Dead, Hades, a Druid initiation centre, an Arthurian hill-fort, a magnetic power-point, a crossroads of leys, a centre for Goddess fertility rituals and celebrations, a converging point for UFOs. These myths are still very much alive today, although they are constantly being built upon and undergoing change. This is not surprising, given that this 500-foot-high conical hill is a most striking and inspiring landmark – visible at vast distances and yet invisible at certain angles close-by.
Glastonbury Abbey flora HDR
Made by
*Firefox
Last Saturday I visited friends in Glastonbury... late in the day I took a little time out to take a stroll around the abbey. For centuries travellers and pilgrims have visited this sacred site, situated in the heart of the beautiful county of Somerset. Traditionally the seat of Christianity in England and steeped in legend, Glastonbury Abbey attracts visitors from across the globe, who come to marvel at these romantic ruins. Glastonbury Abbey is yet another victim of Henry VIIIs dissolution of the monasteries. Legend states that the grave of King Arthur is within the grounds, and that Joseph of Arimethea once visited here, his staff becoming the Holy Thorn that grows here, and which flowers twice a year.
Glastonbury Tor, shrouded in fog
Made by
Carl Loves Poppies
I had to stop on the way to my job this morning and get a picture of Glastonbury Tor over the treetops, seemingly an island above the fog! In fact, it's been known as the Isle of Avalon, and today i could see why! Note the 2 people at the top! :-) I'm feeling a bit like my old self at the moment......and i'm fed up with going on about my health here...i will try to restrain in future, even if i feel very bad again!! Some happier news, the Official South West England website has chosen my Woolacombe picture as the main one for their 'Family Holidays' page! :-)
www.visitsouthwest.co.uk/experiences/family-holidays/
Fenced Out
Made by
boliston
Still with a Glastonbury theme, but this time at the top of the tor. I headed for the tor as soon as I arrived in Glastonbury and I needed to build up an appetite before I consumed the two very substantial sandwiches in my pockets. Anyway I was about halfway through my second sandwich when I noticed a group of 4 hearty walkers striding up the hill and rapidly approaching a temporary wooden fence. I grabbed my camera and took a shot just as the lead walker reached the fence, as I liked the way they were evenly spaced. I did not get the chance to check the exposure or focus settings and it was slightly overexposed at 1/180s,f/8, but in some ways I quite like the slightly washed out look.
Glastonbury Tor
Made by
DaveWyatt
Glastonbury Tor, situated overlooking the Somerset levels and the traditional Isle of Avalon, in the South West of the United Kingdom, offers a perfect days get away for those in search of a mystical pilgrimage or those who just want one of the best panoramic views of South West England. Supposedly home to the burial place of King Arthur and Queen Guinivere, Glastonbury is a vibrant town with a truly eclectic culture and offers many things for the visitor apart from the annual music festival. Legend has it that Gwyn ap Nudd, King of the Fairies, lives on the Tor, and the ritual labyrinth that is on the slopes of the Tor probably dates back to the early goddess religion in England.
the tor
Made by
Aaron_Bennett
when to glastonbury over the weekend and was well up for doing some self portrait work at the tor. me and my lady got up the tor fine. it was cold but nothing was going to prepare me for how cold and very windy it was. lets just say if i was lighter i would of got blown off the top. i was limted to shoot in the tower which was just as windy but at the least my camera wouldn't blow away in it. lol. at least i got this one. i think it was worth lugging my stuff up the 170 meters above ground in the icy icy wind for. strobist info. iso 100, f 11, 1/100 shutter and sb800 right of camera 1/2 power. processed in lightroom and photoshop
Glastonbury Tor, Somerset
Made by
bitterbutter2000
Decided to take a short detour after a shopping trip at Clark's Village. If only I can wait for few more minutes for the sunset and include more horizon on the background... Non-HDR editing anyway: playing with shadow/ highlight and some trick that I learn from a book from Matt Kloskowski, entitled
Layer
. Pretty resourceful, suitable for a complete n00b (looks who's talking!) in photo editing. Worth every penny spent! | |
James Blunt
Made by
maapu
Live @ the Pyramid Stage during Glastonbury Festival '08' I was there hours early to get in front, It was a dream come true to see James Blunt live. I had a wicked time (as a whole in Glastonbury festival) and seeing James Blunt performing live from so close has to be the highlight of the festival for me. I did record some videos from my G9 and i have uploaded them to u-tube, click
here
to watch this video. Click
here
to see all the videos at BBC website.
Newton Faulkner
Made by
maapu
Live @ the Other Stage during Glastonbury Festival '08'
I enjoyed watching him live, One of the best performers at Glastonbury this year loved his hit
dream catch me
and
I need something
live
was tonns better than the CD. Click
here
to watch this video on u-tube (
it's recorded from my G9 sorry abt the poor video quality
) Click
here
to watch the original video of
i need something
on you-tube
Inspiration...
Made by
Trapac
Supersampler + Vivitar UWS + Film tbc... The results of another double exposure collaboration. This time between myself and the crazy mad and very lovely ; who shot the first run through on the roll using her Supersampler. I subsequently shot over it using the Vivitar Ultra Wide & Slim. We did not plan individual frames, and had no idea what the other would shoot, what camera they would use, nor did we attempt to line up the frames. There are a few occasions when I've felt the need to crop, but not much and not on many from this roll.
Fleet of tents at dawn
Made by
maapu
Glastonbury Festival 2008
This is one of many camping fields at Glastonbury Festival this year. The photo was taken at (dawn) thursday 26th june. This is just a fraction of the tents that were actually pitched when the festival was in full swing. The majority of people pitched their tents friday & Saturday although some late arrivals was still pitching tents on sunday (the last day of the festival)
Psst...!
click to see the whole
Glastonbury Festival '08'
set.
Day 211 of 365
Made by
starpixie
My remote ran out of batteries!! AGH!!! *cries!* Atleast I hope it's just the batteries and not broken! Running around like an idiot, trying to get in shot in time, is NOT my idea of fun! I should have believed the weather forecast when it said it was going to be cloudy. There were blue skies when I left Taunton. By the time I reached Glastonbury, the sky was one big cloud. Not good for photographing abbey ruins.
www.glastonburyabbey.com/
Videos:

The Glastonbury Uluru Crystal Bridge
follows the film maker from Uluru back to Glastonbury on a poetic crystal burying mission at these two earth chakra points, Glastonbury the heart chakra and Uluru (ayers


Glastonbury Goddess Temple Ceremony
Beltane ceremony at the Glastonbury Goddess Temple, England, 2006...Goddess Temple Beltane Ceremony Ritual Glastonbury Avalon


Thornbury Castle, England: a day trip to Glastonbury Abbey R
, we took a day trip to Glastonbury Abbey Ruins, where King Arthur and Guenevere are buried. "Glastonbury Abbey in Glastonbury, Somerset, England, now


glastonbury festival weather 2005
Start of the tent flooding @2005 Glastonbury Festival...rain glastonbury festival weather


Glastonbury 2007 Adventure Part 1
Glastonbury Adventure Part 1 - Mike, Ryan & Carl go to Glasto 07!!...Glastonbury Adventure Part 1 DOCUMENTARY 2007 07 glasto festival story video mad


GLASTONBURY TOR - 505
Beautiful spring day at Glastonbury Tor; helicopter giving tourist erosion essential TLC - although several local potheads reported a Flying Teapot: it is to them we dedicate this


Glastonbury 2005
pics of Glastonbury music festival Somerset...Glastonbury Somerset festival


gypsy wagons glastonbury market cross part 2
noise and poisonous exhaust fumes, and anything that threatens this is not to be tolerated. Way to go!...gypsy wagons glastonbury market cross


Glastonbury (Avalon) England
vacation in this special and to some sacred place. here's a summary of the place....glastonbury avalon goddess fairies druids witches tor chalice well


The Goonies at Glastonbury 2005
bit of footage of when they showed The Goonies on a massive outdoor screen at Glastonbury, people went mad for it, amazing atmosphere, tho it probably doesn


Thornbury Castle, England: Glastonbury Tor, a day trip from Thornbury Castle
Thornbury Castle, England: Glastonbury Tor, a day trip from Thornbury Castle. "Glastonbury Tor is a teardrop-shaped hill at Glastonbury, Somerset, England


Thornbury Castle, England: a day trip to Glastonbury Abbey R
, we took a day trip to Glastonbury Abbey Ruins, where King Arthur and Guenevere are buried. "Glastonbury Abbey in Glastonbury, Somerset, England, now


The Tor - Glastonbury UK
2006 Quest to the Tor...Glastonbury Tor Saint Michael's Tower


Glastonbury Tor
3rd, 2007. Lovely and sunny on top of Glastonbury Tor. Loads of people there just enjoying the lovely weather,...Glastonbury Tor Avalon


After the rain Glastonbury high st night time xmas lights
Glastonbury high st night time, after rain. Still photo's with long exposure of about 5 secs, no tripod, I used tables, walls etc. Music


Glastonbury Tor Mist
Mist from Glastonbury Tor...Glastonbury


Sword play in Glastonbury Abbey
June, 13century reinactors in Glastonbury Abbey Team Falchion http://www.falchion.org/...Sword play in Glastonbury Abbey 13century reinactors Team Falchion


Britain's Best Breaks: Bristol & Bath: Glastonbury Abbey
Millennium Square and Temple Meads. Details at www.britainsbestbreaks.tv...glastonbury abbey christian church chapel monastery oldest ruin abbot monk pilgrimage medieval history religion


Glastonbury Mud
Some of the mud covering the site at the 2007 Glastonbury Festival....glastonbury mud


Nearest places of interest:
Popular places: