Videos: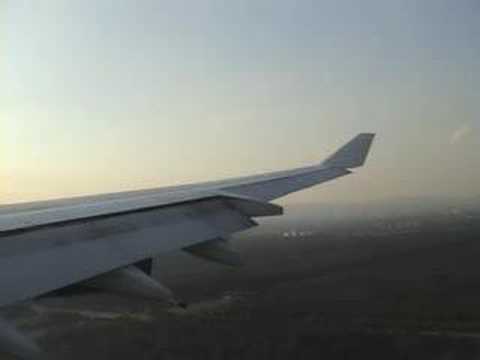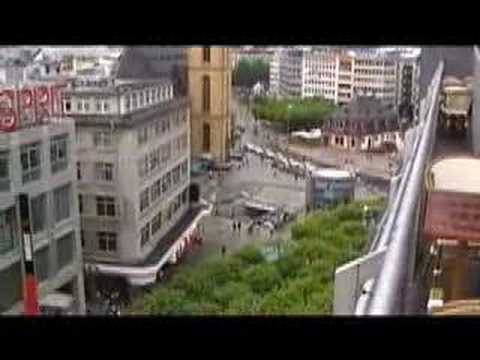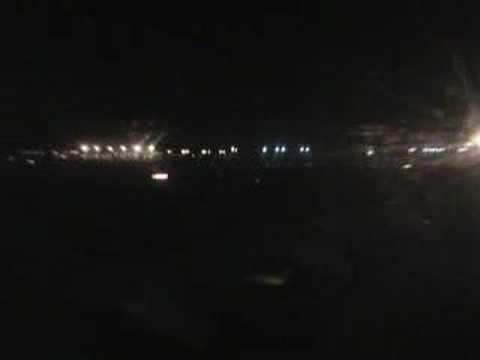 More videos
Frankfurt
Frankfurt has played a central role in the political history of Germany and the German states for centuries. From 855 to 1792 Frankfurt was the electoral city for the Emperors of the Holy Roman Empire of the German Nation. In the 1848-49 revolutions, it became a sort of revolutionary capital and was the seat of the first democratically elected German parliament, the Frankfurt Parliament, which met in the Frankfurter Paulskirche, or the St. Paul's Church.
Museums
Museums in Germany are generally closed on Mondays (there are exceptions); the exact opening hours on other days depend on the museum. If you want to visit a museum on a public holiday, check with them before to be sure they open on that day.
The museums in Frankfurt offer a wide range of exhibits. Many museums are clustered on the south bank of the Main in a district called Museumsufer. To get there, take the subway to Schweizer Platz, then walk towards the Main river. You can see the downtown skyscrapers when you leave the station, that's the direction you have to take. There are enough museums in Museumsufer to keep you occupied for a while, and it is especially suitable if you are staying in Frankfurt only for a short time.
At the Museumsufer
Deutsches Architektur Museum (German Architecture Museum)
Schaumainkai 43
+49 69 21238844
+49 69 21237721
info.dam@stadt-frankfurt.de
M closed, Tu, Th-Su 10AM-5PM, We 10AM-8PM.
€6.00 for adults, €3.00 for children.
The Architecture Museum displays various types of exhibits about buildings and architecture. Their tagline is "From Primordial Hut to Skyscraper". There's also a small cafe in the DAM.
Deutsches Filmmuseum (German Film Museum)
Schaumainkai 41
+49 69 21238830
+49 69 21237881
info@deutsches-filmmuseum.de
M closed, Tu,Th,F,Su 10AM-5PM, We+Sa 10AM-8PM.
: €4.00 for adults, €1.50 for children.
The German Movie Museum displays—as the name implies—the art and history of film making.
Dürerstrasse
+49 69 605098-0
+49 69 610163
M closed, Tue, Fri, Sun 10AM - 5PM, Wed + Thu 10AM - 9PM
€8.00 for adults; students € 5.00; children under 12 free.
Fully named the "Staedelsches Kunstinstitut" (named after Johann Friedrich Staedel), the museum displays various works of arts, both modern and old. There are also varying exhibitions at any time. Behind the museum is the Städelschule, an art school with a cheap cafeteria.
Museum Giersch (Museum of Regional Historic Art and Culture)
Schaumainkai 83
+49 69 63304-128
+49 69 63304-144
museum-giersch@schaumainkai.de
Tuesday - Friday, 12.00 - 19.00 h, Saturday + Sunday, 11.00 - 17.00 h, Monday closed
€4.00 for adults, €2.00 for children.
The broad exhibition range covers all types of art – painting, photography, sculpture, graphic art, architecture and applied arts. Usually the exibitions focus on artist that have some sort of connection to Frankfurt or the Frankfurt region. It presents works on loan from public and private owners, which are often stored in depots or private collections and therefore not otherwise accessible to the general public. There are also varying exhibitions at any time.
: every Sunday, 15.00 h & every 2nd Wednesday, 18.00 h - Guided tours for groups such as pupils or adults by arrangement
Museum für Angewandte Kunst (Museum of Applied Arts)
Schaumainkai 17
+49 69 212-34037
+49 69 212-30703
info.angewandte-kunst@stadt-frankfurt.de
M closed, Tue, Thu-Sun 10AM - 5PM, Wed 10AM-9PM.
€5 adults, €2.5 children.
The muesum for applied arts and design hosts just that in a beautiful Richard Meier designed buidling. The small park around it is a popular hangout in summer and there is a small posh restaurant on the ground floor.
Liebieghaus (Liebieg House), Schaumainkai 71, +49 69 212-38617 M closed, Tue, Thu-Sun 10 AM - 5 PM, Wed 10 AM - 8 PM. Large collection of sculptures and statues from all over the world. Very nice cafe in the garden.
Museum der Weltkulturen (Museum of World Cultures), Schaumainkai 29-37, +49 69 212-35913 (
Due to a lack of space and funding currently doesn't display it's permanent ethnographic collection but rather shows well made exibitions.
Museum für Kommunikation (Museum of Communication), Schaumainkai 53, +49 69 6060-0 M closed, Tue - Fri 9 AM - 5 PM; Sat-Sun 11 AM - 7 PM. € 2 for adults; € 1 for children.
Formerly known as the postal museum, it explains the history of communication with a strong focus on postal services and telecommunication. A lot of old telegraphs, phones, fax mashines etc. can be tried out so it is fun for not too young kids. Don't miss the small but impressive art collection, hosting works with communication themes from the early 19th century up until today.
Jüdisches Museum (Jewish Museum), Untermainkai 14/15, +49 69 21235000 Mon closed, Tue-Sun 10 AM - 5 PM, Wed 10 AM - 8 PM. Adults 2.60 Eur, children 1.30 Eur. NB. This is not on the actual Museumsufer but on the other (north) bank of the river. - The jewish community in Frankfurt can look back on 200 years of history in Frankfurt and is the second oldest community (after ) in Germany. The well funded museum in the old Rothschild (they originate from Frankfurt) palais pays reference to this history with a strong focus on the holocaust.
Museum Judengasse is part of the Jewish Museum, but at differing address (not anywhere near the Museumsufer), Kurt Schumacher-Straße 10, +49 69 2977419 Mon closed, Tue-Sun 10 AM - 5 PM, Wed 10 AM - 8 PM. Adults 1.50 Eur, children 0.70 Eur.
Here mostly excavations from the old ghetto are shown. There is another outpost of the jewish museum near by, which hosts exibitions on a regular basis. It is housed in a 4 story world war II overground bunker.
Other museums
There are many other museums in Frankfurt:
Naturmuseum Senckenberg (Nature Museum Seckenberg), Senckenberganlage 25, +49 69 75420 Mo-Tu and Th-Fr 9am-5pm, We 9am-8pm, Sa-Su 9am - 6pm. Commonly just called Senckenberg museum it is one of the most famous museums of Frankfurt. The Senckenberg has various exhibits on natural history; plants, animals, minerals, and so on; the biggest attraction are the dinosaur skeletons and the collection of preserved animals that were hunted and stuffed in a less enlightened age. Highly recommended for anybody interested in the subject. Seems suitable for children, who can touch some of the exhibit (like replicas of Dinosaur skeletons). To get to the museum, take the tram or subway to , then walk. There are no parking spaces available at the museum. €5.00 for adults, € 1.50 for children.
Museum für Moderne Kunst (Museum of Modern Art), Domstraße 10, +49 69 212-30447 (, ) Mo closed; Tu, Th-Su 10am-5pm, We 10am-8pm. € 6.00 for adults, € 3.00 for children. Has an associated restaurant .
Deutsches Ledermuseum (German Leather Museum). The leather museum is actually in .
Geldmuseum der Deutschen Bundesbank (Money Museum of the German National Bank). Wilhelm-Epstein-Strasse 14, +49 69 9566-3073 Mon, Thu-Sun 10 AM - 5 PM, Wed 1 PM - 9 PM. A museum about money and its history.
Archäologisches Museum (Archaeological Museum), Karmelitergasse 1, +49 69 212-35896 (, ) Mo closed; Tu-Sun 10 AM - 5 PM; We 10 AM - 8 PM. € 4 for an adult; € 2 for a child.
Bibelhaus
Dommuseum
Fotografie Forum international
Frankfurter Apfelweinmuseum (part of the Historisches Museum)
Frankfurter Kunstverein
Goethehaus und Goethemuseum located in the birthplace of Germany's most famous author.
Haus der Stadtgeschichte
Heinrich-Hoffmann-Museum
Ikonen Museum
Historisches Museum
Institut für Stadtgeschichte
Kommunale Galerie im Leinwandhaus
Klingspor-Museum
Kunsthalle Schirn is a museum specializing in contemporary art. It's located just off the Römerplatz. There are two exhibition spaces that rotate every month or two.
Portikus exhibition hall located in the building, Weckmarkt 17 , +49 69 219987-60 and +49 69 219987-59 . M closed, Tue-Sun 11 AM - 6 PM, Wed 11 AM - 8 PM, also closed when there is no current exhibition and on some public holidays. Admission free.
Stoltzemuseum im Stoltzeturm
Struwwelpeter-Museum Located in the same building as the Schirn Kunsthalle (see above). This small museum specializes in the famous children's story.
Museum related events
Three special events are associated with Frankfurt's museums.
Every Saturday morning there's a flea market until noon at the Museumsufer.
Once a year (mostly in August/September), a festival called Museumsuferfest is organized at the Museumsufer with food, music and various other activities. It is quite popular locally and offers a good chance to mingle with the locals.
Lange Nacht der Museen (Long Night of Museums) One night a year (in the End of April), most Frankfurt museums are open to the public until the early morning of the next day. Special bus lines will take visitors from one to the next. Various special events are organized; for example dances, music performances, special exhibits, games, and so on. It is very crowded but also highly recommended; be prepared for very long lines. Buy a ticket in advance so you do not have to waste time during the night of the event on this, and do not forget to pick up a schedule of the events and map of the bus routes. Similar events are organized in other German cities as well.
Skyline
Frankfurt has some of the tallest buildings in Europe (the Commerzbank tower is the highest office building of Europe), and the tallest in Germany. Its skyline is unique for the country as the high-rises are concentrated in a relatively small downtown area, giving Frankfurt the looks of a metropolis. The skyline is the reason why Frankfurt is sometimes called by the nickname Mainhattan.
For a view of the skyline try the Main river bridges. The eastern bridges offer the best view. Also, when you approach the city from the airport via the subway, stay to the right side of the train. Just before the train approaches the Frankfurt central station it enters a big curve, and from here you will have a nice first glance of the skyline.
Take a walk from northwards for another good view of the skyscrapers.
The Main Tower building is special as it is the only Frankfurt high-rise that is open to the public. For 4.60 Euro (price for one adult as of summer 2007) you can take the elevator to the viewing platform at a height of 200 meters. From here, you will have a good view of Frankfurt and the surrounding area. Make sure to go on a clear day, and if you're in Frankfurt in Fall or Spring you might wish to try to go up a short while before sunset. That way, you can witness how the city changes from day to nightlife. The Main Tower is something that you should not miss during your stay. The viewing platform will be closed during severe weather.
The European Central Bank in downtown Frankfurt (Subway station ) - easily recognized by its hexagonal layout and the big neon color € statue in front of the entrance - might be of some special interest as this is the seat of European financial power and decisions. It's not open to the public, although a small gift shop downstairs will sell you all the Euro-related memorabilia you want.
Watch the skies
Frankfurt can have quite beautiful sunsets. Caused by the air pollution gathered in the valley it is situated in, they are a good photo opportunity, especially with Frankfurt's skyline. Good vantage points are the bridges, or of course the Maintower high-rise.
There are various fireworks displays throughout the year. Many major events - like the Museumsufer festival are ended with very well done fireworks. Check your local event schedule; if you are in the city these are always worth your time. The exception are the New Year fireworks, which are unorganized and less than spectacular. Good vantage points are the Main bridges, or the river banks.
Other attractions
Zoo Alfred-Brehm-Platz 16 , tel. +49 69 21233735. Winter: Daily 9AM - 5PM, Summer: Daily 9AM - 7PM. 8€ adults, 4€ children.
Palmengarten ("palm garden") botanic gardens. Siesmayerstraße 61 , tel. +49 69 212-33939 . Nov-Jan: Daily 9AM-4PM; Feb-Oct: Daily 9AM-6PM. The Palmengarten is Frankfurt's botanic garden. There are special exhibitions and events throughout the much of the year. €5.00 adults, €2.00 children. Prices during special events & exhibitions: €7.00 adults, €2.50 children. (German language part of the website has a lot more information than the English part)
Grueneburgpark This is Frankfurt's largest public park. Even though there are many parks in Frankfurt, the Grueneburgpark is probably the most liked. Located close to two campuses of the university, many young people meet there, and many business people jog there after work.
Frankfurt Airport has a public viewing platform. Bus tours of the airport are available. Take S8/S9 direction Wiesbaden.
The Turmpalast (Kino am Turm) shows movies in English.
The Eiserner Steg (Iron bridge) - Relatively well-known bridge for pedestrians, built in 1869. Good view of the skyline.
Römerberg is a central, old place in downtown Frankfurt. It features various buildings and a church from the 14th and 15th century (in theory; the buildings were mostly destroyed during World War II but completely rebuilt afterwards). The Römer itself is the town hall of Frankfurt. Cafés and shops can be found at the square itself and in the vicinity. A definite tourist attraction. Within walking distance of the Zeil shopping area and the Main river, it is located just north of the Eiserner Steg bridge.
The RMV offers a tour of the city in the so-called Ebbelwei Express, a special tram that offers music, apple wine, and pretzels. Probably very stereotypical and more suited for people who do not mind "tacky" tourist traps.
About once a month, an old steam engine train rides along tracks on the northern riverbank of the . Prices vary, starting at 4€ for an adult. (German language.)
Alte Oper (Old Opera) - Renaissance Opera Building in the center of the city ; a busy square with fountains can be found in front of it. Originally opened in 1880, it is not used for operas any more since the rebuilding after the war, but for concerts, congresses, and similar "fancy" events.
Oper Frankfurt (Opera) - this modern building is where to go to see an opera performance. State subsidized performances make this a relatively affordable place to see high quality productions
Paulskirche (St. Paul's Church) was the seat of the first democratically elected parlaiment in Germany. It is located directly next to the Römer.
There are a number of trade fairs held in Frankfurt every year. From the central station take subway lines S3, S4, or S5 on platform 104 (underground) to station ; trains to the trade fairs will be announced in English.
Bornheim A nice residential quarter with a lively market and beautiful medieval houses which survived the war intact (unlike the city centre).
Videos:

Lan Chile Airbus A340-300 landing at Frankfurt
Routing:Santiago de Chile - Madrid - Frankfurt...Lan Chile AIrbus A340 340-300 landing window frankfurt madrid


Gagos Club Lounge, Frankfurt, August 2007
to the roof top club in the centre of Frankfurt as well as views from the roof garden over the city....gagos club lounge frankfurt


PK764 Landing Frankfurt Airport
2007 Landing in Frankfurt Airport and taxiing to the gate. AIRBUS A310-308 AP-BEU with sticker of Destination Pakistan 2007 Filming locations : FRANKFURT AIRPORT PIA


Frankfurt Airport Tour
Frankfurt Airport Tour...Frankfurt Airport Tour Plane Planes Flight Airbus Boing United Airlines Lufthansa DHL


a340 takes off at Frankfurt
A Lufthansa a340-600 takes off from Frankfurt to Seoul Airport...A340 Lufthansa Frankfurt Seoul


Landing in Frankfurt
Landing in Frankfurt with a B747, early morning. VHS-C...frankfurt landung landing airport airplane


Landing at Frankfurt, Germany from a Lufthansa 747-400
I flew from Newark to Frankfurt onboard Lufthansa 747-400 D-ABVN "Dortmund"...here's the landing in Frankfurt as seen from my seat


a340-600 landing at frankfurt
D-AIHB [Nickname Bremerhaven] is landing at Frankfurt International bound from vancouver. Here you see the approch, landing and taxi from the cockpit.


Flight Frankfurt - Zagreb
Flight Frankfurt, Germany to Zagreb, Croatia By Croatia Airlines...flight frankfurt zagreb let croatia airlines take off landing pleso airport airbus 320 ivicafilm


Lufthansa Airbus A321 Takeoff from Frankfurt
The flight is going to Malaga on takeoff at runway 18 from Frankfurt. (seat 6F) Tune it up the volume to listening the IAE V2500 engines sound


Cathay Pacific Boeing 747-400 Take Off Frankfurt - Hongkong
at Frankfurt Airport to Hong Kong on our flight to Denpasar Bali. Beautiful view over Commerzbank Arena and Frankfurt Skyline....Cathay Pacific Take off Frankfurt dreieich


Frankfurt Night - English Fans (Part-1)
were in Frankfurt along day and night with English football fans, celebrating the wining along the "Zeil" at the downtown...football english Indonesian Frankfurt world


Start in Colombo (Sri Lanka) nach Frankfurt mit Boing 767
Start in Colombo nach Frankfurt...Colombo Start Darmstadt LGG Sri Lanka Airport Boing


Landing in Hawler via Frankfurt
via Frankfurt. It was a real great experience. I cant wait to do it again!...HIA Hawler Airport Kurd Kurdistan North South Erbil Arbil Frankfurt


069 Frankfurt Bornheim 385
watch?v=9mN7xI3Gpag ...auf den strassen bornheims!...frankfurt am main FFM azad warheit strasse hochhaus ghetto gangster nordi bonames gallus nied berlin


Frankfurt airport SkyLine train
Full length travel on the Frankfurt airport SkyLine train (at night)...frankfurt airport skyline train


Frankfurt Night - English Fans (Part-4)
in Frankfurt along day and night with English football fans, celebrating the wining along the "Zeil" at the downtown...football english fans Indonesian Frankfurt world


Alte Oper Frankfurt (1/5)
A documentary film for the 25th anniversary of the re-opening of the historic Frankfurt Alte Oper. Interviews with celebrated artists such as Julia Fischer, Alfred Brendel


Entering Frankfurt am Main
Entering Frankfurt am main from A648...Frankfurt Germany Autobahn Highway Skyscrapers Skyline Deutschland


Nearest places of interest:
Popular places: