Find hotels near Eugene, Oregon
Videos: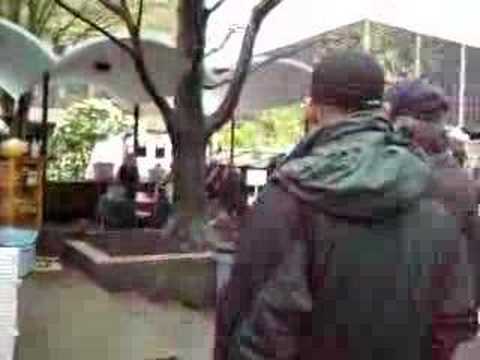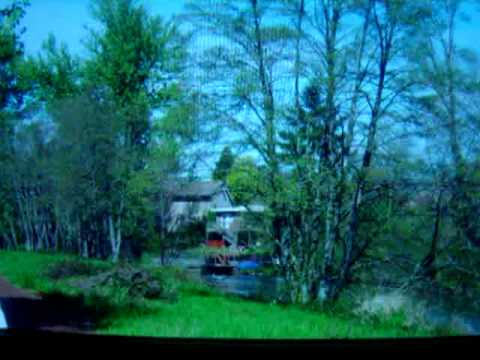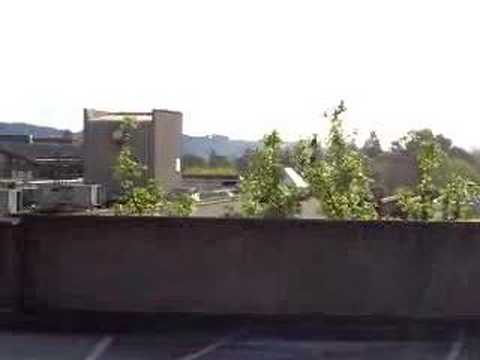 More videos
Eugene, Oregon
Interesting places in Eugene, Oregon:
Eugene is home to the University of Oregon. The city is also noted for its natural beauty, activist political leanings, alternative lifestyles, recreation opportunities (especially bicycling, rafting, and kayaking), and arts focus. Eugene's motto is "The World's Greatest City of the Arts and Outdoors." It is also referred to as "The Emerald Empire," "The Emerald City," "The People's Republic of Eugene," and "Track Town, USA" or "The Track Capital of the World." The Nike corporation had its beginnings in Eugene.
Walk along 13th Street to the University.
Go to the 5th Street Public Market.
Go to the and Farmers Market: 8th and Oak every Saturday April 2 through Nov. 12, rain or shine, 10 am - 5 pm
Go on the or .
See a show at the , ask about work trade opportunities between 3:00 and 6:00 PM Monday through Friday--maybe you'll get to see the show for free!
Location is derived from the great work of
WikiMapia
Top photos chosen by u all:
Cody
Made by
ZachAncell
Finally! School is winding down so I actually had a chance to go out and shoot last night with Cody. This photo shoot was originally a sports shoot (and I'm still processing those images) but at the very end I told him to throw back on his clothes and we could do a couple photos that way. That's when the photo shoot got interesting. Not because the images looked amazing but because a crazy guy came walking down the alley where we were set up. He was definitely on something and he kept going on and on about how he didn't need a fancy camera like mine because he had all the pixels and megabytes in his brain. He continued and started to threaten to take all my gear and Cody was eying him and making sure nothing happened. That was when I snapped this shot. It's funny, in all my shoots I'm telling people to look angrier and I didn't even need to do that here because Cody was visibly fed up with this guy (I think you can see it in the image). Cody told the guy we were finishing up shooting and that we needed some space. The guy walked away and we didn't see him again. Cody was a trooper. For most of the shoot he was standing out in the freezing cold in a pair of football pants and a sleeveless shirt. Both of us were pretty frozen by the end of the shoot. I'm thinking that NIkon and Canon need to bring out heat warming casings for their cameras! I've got a bunch more shoots set up over the next couple of weeks so keep checking back and if you are in the Eugene area and interested in a photo shoot contact me. All that info, and more photos from this shoot will be posted on my website
www.zachancell.com
Thanks for stopping by and take care! Strobist: One SB-800 shot into a 22 Beauty dish placed 18 away from the subject. The speedlight was set in Manual and triggered with a pocketwizard
Tori
Made by
ZachAncell
Tori's a member of the University of Oregon Stunts and Gymnastics team and was nice enough to come do a photo shoot with me. I tried to continue with the idea of athlete's out of their element and I think these shots turned out really well. We spent the majority of our time in downtown Eugene where it's pretty heavily populated with homeless people. Tori was constantly putting up with people stopping and watching her and so I just want to thank her for being such a great sport. At one point, a security guard drove by and almost ran over some of my gear and Tori's clothes and iPod. Luckily, he just missed and nothing got broken. He then proceeded to tell us to be careful of trains as if we didn't know we were on train tracks. It was an entertaining shoot and had a lot of fun. This was actually the first time I've had a female model which was great but also created some challenges. Poses that look good on male subjects don't necessarily look good on female subjects (and vice versa). I constantly was telling her to pose one way and then had to take a step back and make her change positions. It's those type of challenges though that make photography fun and interesting. It was great to have a subject that could contort her body in a such a way that I felt in pain just photographing it. Different is always a challenge but that's where all the fun lies. If you want to see the rest of the photos from the shoot, check them out on my website
www.zachancell.com
Please do not use any of my photos without contacting me first. Thanks. Strobist Info: Two SB-600's shot through two Lastolite EzyBox's to the left and right of the subject. An SB-800 fired through a 22 beauty dish head on from 8 feet away. All the flashes were triggered remotely with Pocketwizards.
IMG_3637
Made by
jbleee
The Nerd..decided to nerd it up this term with some junk. Don't really use the Numark omni control that much as of now but utilize it for its 24-bit sound which is great for music. The apple wireless keyboard is the best keyboard i have ever used. it works seamlessly with the macbook and is tiny. Besides, I dont find myself needing a num pad and the keyboard doesnt have any lag which i thought might be common with wireless peripherals. music is played through itunes and uses the numark as the sound card. the logitech z-2300 speakers are awesome and the sub makes lots of a power for a 2.1 computer system. been using the logitech mx518 for a few years now and it is by far the best and most reliable mouse i have ever owned. has no problems and is perfect for daily activites and also gaming. no logitech drivers are needed and works well with Steermouse (mouse program for macs) using the asus 24inch monitor as my main display and it is also hooked up to a comcast cable hd box so not only does it function as a large monitor but you can watch 1080p tv on it (it has 1 HDMI port). The laptop is in closed clamshell mode and sitting on the twleve south bookarc which can be found at the apple stores. monitor and laptop are hooked up with a mini display port to DVI adaptor from apple. been using seagate ext HD's for some time now. this one is quiet and the orange light bar pulses instead of the older flickering led's, its formated in HFS+ to work smoothly with OSX. it also knows when to power on/off by itself. All of this stuff is sitting on ikea furniture. So far very satified with this setup here at college, this setup is the best of both worlds. you can go mobile in a few minutes by unplugging the laptop and putting it in your bag. and when you come back plug it back in and it becomes a desktop!
Ashton
Made by
ZachAncell
Digging back into my photo library I came across another unused photo of Ashton. I decided to play around with it and use a couple of tutorials that I had watched online recently to add to my post production workflow. It's a photo from about 9 months ago but I'm still happy to be able to put something new up for a change. I just finished up school and moved up to Portland. Now, I'll be able to focus more on my photography and not always be bogged down with homework. I'm most looking forward to the diversity this city brings. I can walk around downtown and get some nice grungy city shots for composites down the road but also I can make the drive east or west and hit some great new landscape scenes. It's definitely time for a change and that means I'll get back to updating my flickr, blog and portfolio much more often. With that said, make sure you check out my portfolio to see a gallery presentation of my work or visit my blog to get updates about what's going on.
www.zachancell.com
www.zachancellblog.com
The current blog posts shows a before an after processing on this image. Check it out and look through some of my other articles. I'm putting together an HDR Processing Tutorial at the moment and then I'm always looking for other suggestions! Thanks for looking! Strobist Info: Two SB-600's placed in two lastolite ezyboxes placed camera left and right (directly in front and behind the subject). One SB-800 shot through a Kacey Enterprise Beauty dish directly above camera and to the right of the subject.
Ashton
Made by
ZachAncell
This photo is a concept that I've been working on for a while. As you may or may not know from my past photos, Ashton is a Decathlete for the University of Oregon and competed for team USA in the World Championships this year. I wanted to take a photo where I could capture Ashton doing various events like he would in a Decathlon. When we went out last time, we had a lot of technical difficulties and weren't able to get any shots other than the block start photo I posted a week or two ago. We tried to do this kind of multiple composition photo but gave up after my original concept didn't work out as well. The original idea was to shoot all the images at a profile and have one dead on and then two in front and two in back. Quickly it became clear that it was going to be really hard to fit all the images into one individual frame. I thought about it and realized that it might look better in a V sort of shape. This is the composition that I came out with and one of the most difficult images that I've ever had to edit. For more, check out my website
www.zachancell.com
Please contact me before using any of my photos for any reason. Thanks STROBIST INFO: Each image was shot with the same lighting scheme (the flash units never moved). I shot two SB-600 through two Lastolite EzyBox's placed to the left and right of the subject. One SB-800 was shot through a 22 Beauty Dish head on at the subject. All the flash units were triggered with Pocketwizards
August 5, 2006
Made by
Melinda Mary
As I returned from walking my dog early Saturday morning I noticed this man sitting on the curb, legs stretched out, hood up and beaming at me with a huge smile. My first reaction was to stay on the other side of the street. What town am I in? the man called to me as I walked by. Eugene, Oregon, I called back figuring the guy might need a state included. I walked on, disappointed in myself for not talking to him more and mostly, for not getting his picture. So I headed back around the block and found him standing on the sidewalk and took in his full appearance: platform heels, skirt, tank top with fake breasts underneath with a protective winter coat on top. He smiled again. This time I smiled back. That's a beautiful dog, he said. Thanks, I said. Where are you from? San Fransisco, he told me. We exchanged names with a handshake. Marshall then told me that he was a male prostitute. He hooked up with some girls who were doing a lot of drugs (he usually doesn't do drugs, of course, he told me) and woke up in this town. I usually don't dress this way, he kept telling me. I usually work with lesbians, he wanted me to know. (What would lesbians want to do with a male prostitute, by the way?) What's a girl to do? I would have liked to helped Marshall and would have had I not been alone, but even I can recognize some safety concerns in offering my assistance to a strange man coming off a drug binge. We bid farewell and I wished him luck in returning home.
Ashton Eaton
Made by
ZachAncell
Update 10/10/09: Hey everyone! I just wanted to thank you all for your support and kind words. This photo has made it onto Flickr Explore and it's all thanks to you! I'll keep doing my best to provide you with some more great photos. Thanks Everyone!
Here's a shot of the three time NCAA Champion and 2009 World Championship competitor. We headed out probably the coldest day we've had so far and spend an hour or so outside freezing trying to get some shots. I had some trouble with my flash units again (there always seems to be something). The batteries were run down low so it was taking forever for the flashes to charge up. This was the only shot that really turned out well. We decided that we are going to head out again soon (I bought 40 AA Batteries) so we shouldn't have any problems the next time. School just started up here so things have been busy, trying to get back into the flow of things. Ill be posting as often as I can but I'm not sure how much that will be. For more, check out my website
www.zachancell.com
*No use of this photo shall be allowed without first contacting me* Strobist Info: Two Nikon SB-600's shot through Lastolite Ezybox's places to the left and right of the subject. An SB-800 was placed directly in front of the subject shot through a 22 Beauty dish set about 6 feet away from the subject. All of the flashes were triggered with Pocketwizards
EWEB Fountain | HDR
Made by
ZachAncell
This is a shot that I've wanted to get for a long time. The last time I went out it was around January or February in the middle of the winter. If I was just a little bit smarter I would have realized that when it's cold, water freezes, therefore they don't have the fountains on during the winter. Anyway, I actually went to this spot twice today cause the first time the sky just wasn't the way that I wanted it to be. I was also a little lucky not to have a bunch of people around when I was shooting. It's a pretty popular place for people to just come around and run through. The one thing I'm still trying to figure out is if this is the EWEB (Eugene Water and Electric) Fountain, how much water do they waste running this? There's a sign right by this saying Don't Drink Recycled Water. So maybe the water shoots up and then is filtered and sent out to the public. Either way, I don't really want to think about the whole recycled water thing. Hope you all enjoy. For more, make sure you check out my website
www.zachancell.com
UPDATE: I have a post on my blog to vote for your favorite picture of the week. If you like this picture or want to check out my other photos from this week, click on the link and vote. Thanks!
www.zachancell.com/blog/2009/6/19/photos-of-the-week.html
Brianne
Made by
ZachAncell
10/24/09: I just wanted to thank you all for the kind words, favorites and making this photo #18 on flickr explore. This is by far the most interesting (by flickr standards) that I have ever had and I thank you all so much! I'll do my best to keep bringing you all more dramatic Sportraits (my new favorite word).
I got a chance to shoot another one of my good friends from the Oregon Track Team. Brianne is an NCAA Champion in the Heptathlon and competed in the World Championships for Canada (hence, the Canada uniform). I'm getting to the point where I pretty much have at least one or two people who want to do a photo shoot a week. It's a great opportunity to build my portfolio and eventually, I'll have to start charging. I'm hoping that soon I'm going to start getting some interest from other Oregon athletes so I can bring you all some photos of Football, Basketball, Volleyball and any other sports I can get. You can find the rest of my photos from this photo shoot on my website
www.zachancell.com
Thanks for looking.
Please contact me before using any of my photos. Thank you very much
STROBIST: Two SB-600 shot at full power through two Lastolite EzyBox's. These were set to the left and the right of the subject. A SB-800 was shot into a 22 Beauty Dish head on at the subject.
Nissan 350z | HDR
Made by
ZachAncell
Finally!!!! I got a chance to take some pictures other than something at Hayward field. Don't get me wrong, I love taking those pictures but I was ready to do something different. My friend Trav let me take out his 350z to take some pictures. We drove around Eugene and went to a bunch of different spots and got some really nice shots. This is by far one of my most favorite HDR shots that I've done. The car looks super clean and I love the mirrored window building and the blue sky background. The most interesting thing about HDR and cars is the different reflections you get. If you look at the front of the car between the wheel and the headlight it almost looks like a creepy face (or at least that's what I see) and then a little to the left of the Z logo there's a dark blue water droplet. This shot took a little precision. First off, Trav had to stand buy and make sure i wasn't about to get hit by some car driving by. But also, I had to get this shot at the right angle so I could have the building, sculpture, the car but no homeless man who was sleeping on the ledge just behind the car. The good news is that I'm not done processing all the photos from this shoot so I'll have a couple more of the 350z to put up in the next few days. Let me know what you guys think, hopefully you like it as much as I do!
Taylor
Made by
ZachAncell
Finally, now that school is over for a couple of weeks I've actually had an opportunity to shoot some photos. This photoshoot was one that Taylor and I were trying to do for over a month. But, with her busy school and basketball schedule we had to keep pushing it back until a couple nights ago. I was super excited to have an opportunity to shoot another sport and add it to my sportraits portfolio. I shot a group photo for Tay and her teammates and then we worked on some individual shots. The hardest thing about shooting a new sport is coming up with the lighting that works with different poses. I think this turned out pretty well. I have some more photos from this shoot that I'll be posting on my website so make sure you check it out if you want to see what else we came up with.
www.zachancell.com
I'm going to try to fit in a couple photo shoots before I head home for the holidays next week. Keep checking back and hopefully I can bring you some more great photos. Thanks for looking! Strobist: Two SB-600's shot through Lastolite ezyBox's placed to the left and right of the subject. One SB-800 shot through a 22 Beauty Dish placed directly in front of the subject and just above where the picture was taken from. All were triggered by Pocketwizards.
Hamilton in the Pampas Grass 2/52
Made by
Runs with Poodles
Perry went to the oral surgeon in Eugene to have some implants done, and Hammie and I played fetch and took pictures in Alton-Baker Park while he was in surgery. Alton-Baker is such a beautiful park, but photograpy has been difficult all week due to the cloudy weather and low -light conditions. After many failed attempts, I had just had a most brilliant idea for a shot based on a Robert Bateman painting that I saw and admired years ago, when my cell rang and I was informed that Perry was ready for pick-up. Drat! Like the fish that got away, I'm sure it would have been my biggest and best ever! Hammie was a perfect gentleman off leash in the park. He ignored all joggers, other dogs, bicyclists and such and was content to play ball with me and pose for pics. At the car later, as I was giving him water, a woman approached and we chatted about dogs for awhile. I told her how easy he is to have around and how wonderfully mannered he is. After she left, a couple went by with two dogs on leashes and Ham raced over to them bouncing and barking! Made a complete liar out of me! So glad the woman wasn't there to witness his indiscretion! Oh, Hammie, Hammie, Hammie . . .
Jammin' in the Mole Hole--
Made by
BuckarooBob
Grad school housing was an old two-story frame house with a mother-in-law cabin attached. The place boasted three different mailboxes, but the fourth unofficial address was the basement room--the Mole Hole. They write building codes specifically to prevent places like this from happening. Folks who lived there bathed in the utility sinks that also did duty as my darkroom lab. They used a hippie porta-potty--an apple juice jug. Mostly, they came upstairs and borrowed my bathroom. No problem. We were all friends here. What the place lacked in accommodations, it made up for in atmosphere. The walls were build from rough-cut beams of mahogany--gleaned from palates from a nearby veneer mill. The hirsute hideaway was more a burrow than a room. We'd gather in that golden glow and make music, get high on the potent power of possibility. Too broke to buy much more than brown rice, we were rich beyond our wildest dreams.
Dylan's Dream
Marshall Ackley | HDR
Made by
ZachAncell
Here's a shot that I took over spring break but didn't have the tools to make it look the way I wanted it to. But, I've been doing some HDR research and learning some new tricks with Photoshop that really brought this photo out. The biggest issue I had was that I had done photos of all my other teammates except Marshall so today seemed like the perfect day to give this shot another try. I'm really happy with the result, I used a couple Nik Color Efex Pro filters to enhance the photo and then finally ran it through Silver Efex Pro and used a masking layer to just leave Marshall in color. There are two other versions of this photo on my website and I'm running a poll, I'd love it if you stopped by and voted which one is your favorite. Here's the link:
www.zachancell.com/blog/2009/6/3/photo-poll-marshall-ackl...
For more, check out
www.zachancell.com
Hayward Steeple Perspective | HDR
Made by
ZachAncell
Update: As of March 22nd this photo has made it to Explore #140. Thank you to everyone for the comments and favorites!
I've been taking a lot of pictures lately and working on the HDR processing (I'm sure you could tell by my photostream). Today, I had everyone on the track team begging me to take some pictures of them. After walking all around the track and taking pictures of the guys everywhere I decided to take another shot of Hayward. This is taken on the track but right at the main entrance. I thought the flowers would turn out well in the processing and the sky was perfect at this point. Unlike my other shot of Hayward (Hayward Lane 4), this one is more of a full shot of the field. You get a little bit of the East Grandstands and barely miss out on the Bowerman building on the right edge. I hope you are all enjoying my HDR work. I have about 300 shots to go through from today and see if I can use any of them. Can't wait to hear what you all think of this one. Take care!
Ashton: West Grandstands
Made by
ZachAncell
Update 10/20/09: As of today, his photo has been added to Flickr Explore with a top position of #145. I wanted to thank you all for your support and kind words. I'll do my best to bring you some more great photos.
Another photo from my shoot with Ashton the other night. This is probably one of my favorite portrait shots I've done. We shot this in the West Grandstands at Hayward field the the lighting turned out great. Not only does the lighting accent him really well but I like the fact that the stands are lit up and even where they aren't, the numbers are still glowing. There are a couple more photos from this photo shoot if you want to check them out on my website
www.zachancell.com
Strobitst: Two SB-600's fired at full power into Two lastolite ezyBox's. These were placed to the left and right of the subject. One SB-800 was shot into a 22 Beauty Dish shot head onto the subject. All flash units were triggered using Pocketwizards
Hayward Field: Lane 4 | HDR
Made by
ZachAncell
Update: I'm happy to say that this picture made it to Explore. As of March 21, 2009 the highest position this photo has reached is #198. Thank you all for your support!
Hayward Field. The House that Bowerman Built. One of the most prestigious Track and Field facilities in the world. I was lucky enough to get out and have perfect weather to attempt another HDR. This was a lot more difficult than my previous two attempts. The lighting on this one was way more difficult but I think it has a really nice feel to it. The sky is parted and partially mixing. One side filled with luminous clouds and the other bright blue skies. This combination gives a very interesting contrast between light and dark. After taking multiple shots all over the track I decided it might be fun to do one from ground level (from the point of view of a pair of nikes). I like how you can follow the lane lines down and then focus on the West Grandstands. I hope you all enjoy another one of my attempts at HDR
Eugene Courthouse | HDR
Made by
ZachAncell
I've been really experimenting with the Singh Ray Vari-ND and using it in my HDR work. The great thing is being able to have the shutter speed at 10 seconds for the +0EV in order to get a lot of movement in the clouds. By doing this, it creates those really dramatic and eerie clouds. This was probably one of the few angles that I could take of the courthouse without getting any extra stop lights or run down buildings. But, I loved the lights at the front and behind me was a orange street light so that gave the foreground some great lighting. I have another one I'll post tomorrow that shot from another side but if you want a sneak peak at it you can go check out my blog tomorrow morning and vote in my poll. Here's the link to that
www.zachancell.com/blog/2009/6/19/photos-of-the-week.html
For more, check out
www.zachancell.com
Hayward Field
Made by
ZachAncell
Here's something new for a change. I took this about two weeks ago hoping to use it for a background for one of my Sportraits. Originally, I was hoping to do a panorama of Hayward Field but the stitching turned out funny and it looked horrible. This was the only individual shot that I took and I'm glad I did. Things have been so busy lately that I haven't had a chance to get this uploaded. I'm right in the middle of my final term of school so just trying to get through the last couple of weeks and then hopefully, I'll have more opportunity to get back to working on my photography and bringing some new images to the table. Thanks for being patient with me! I now have two websites, so if you want to go see more of my images visit
www.zachancell.com
and if you want to read my blog and catch a couple tips you can visit
www.zachancellblog.com
Thanks for looking!
Hayward Wings | HDR
Made by
ZachAncell
Last night, after I posted my pictures of my friend Chad all the guys on the track team saw them and freaked out. Travis (in this picture) liked it so much that he made me go out with him that second. I like this picture but I had a really hard time editing it. Anytime I tried to do anything with the sky it would start to get pixelated so I pretty much had to leave that the same. We took this right as the sun was setting, so the lighting was low but I still think it turned out pretty good. I think the pose is awesome and the water on the ground gives it a pretty cool effect. After I got home, I got a call from a couple of the guys saying that I need to take them out sometime so they can get a sweet picture like these ones I've done of Trav and Chad. Haha, so it looks like I'll be posting more of these HDR Portrait shots in the next few days or so. Anyway, let me know what you all think. Hope you enjoy.
Videos:

Saturday Market, Eugene Oregon
Saturday Market, Eugene Oregon...Saturday Market Eugene Oregon


These are trails in Eugene Oregon
Song:These are Days by 10000 Maniacs. April 5 , 2007 ....Eugene Oregon heron ducks dogs trails tulips flowers canoe canal


A rooftop in downtown Eugene Oregon
IS what it is.......Rooftop Downtown Eugene Oregon


Squirrel Glutton at Spencer's Butte, Eugene OREGON
Squirrel Glutton at Spencer's Butte, Eugene OREGON...Squirrel Eugene Oregon Spencer Butte


Re: Your 3 Fav... Eugene Oregon
Here are three reasons I love Eugene, Oregon.. Supplemented with a few great spots to spend some time :) A few spots seen here: 1


On the Rocks singing at UO, Eugene, Oregon
d'Oregon, à Eugene. On the Rocks singing in the middle of the UO, a Friday afternoon of February 2007....Oregon Eugene singing


Eugene Oregon Real Estate Upscale Duplex
Eugene Oregon Real Estate Upscale Duplex...Eugene Oregon Real Estate Duplex


Historic Eugene Oregon Home for Sale
Historic Eugene Oregon Home for Sale...Historic Eugene Oregon Real Estate


Alton Baker Park in Eugene Oregon
in Eugene, OR. Provided by alternativerealtor.com, which offers real estate services for the Eugene Metro area....alton baker park eugene oregon


Move to your dream home in Eugene, Oregon.
Thinking of moving to Oregon? The Eugene area is beautiful. Look at streaming video on our website. I am a real estate broker with experience in this


5th Street Public Market in Eugene Oregon
Eugene, OR. Provided by alternativerealtor.com, which offers real estate services for the Eugene Metro area....5th St fifth street market eugene oregon


2210 Suntrek for sale Eugene, Oregon $439.9k
Custom Quality Construction Presented by Eugene's Alternative alternativerealtor@gmail.com...Eugene OR Home for Sale


Saturday Market in Eugene Oregon
Video of Saturday Market and Farmers Market is provided by alternativerealtor.com in Eugene, Ore....marketplace sat market farmers eugene oregon


Hendricks Park in Eugene Oregon
attractions in Eugene, OR. Provided by alternativerealtor.com, which offers real estate services for the Eugene Metro area....park eugene oregon


Mt. Pisgah Mushroom Festival, Eugene, Oregon
A great one day mushroom festival...mushroom festival mt. pisgah eugene oregon


Eugene, Oregon - Homes
River Valley areas in Oregon, see more on my website at: http://www.oregonshomes4u.com...Eugene Oregon Springfield Homes Real Estate


Eugene Oregon Home with Views for Sale
and formal dining room. For more information contact Cathy Watkins of Keller Williams 541-242-8074...Real Estate Eugene Oregon Home for Sale


Eugene, OR New Construction 541-485-9956 zteam
New Construction in Eugene Oregon. Enjoy the extras that make this house a home...Home Sale Eugene Oregon Real Estate New


Nearest places of interest:
Popular places: