Videos: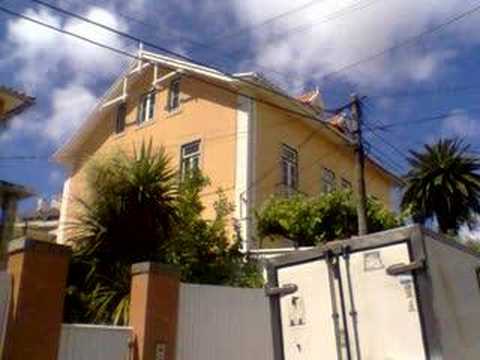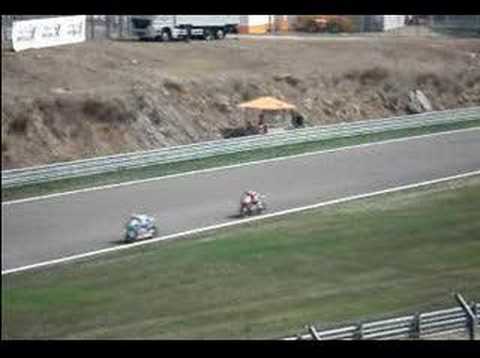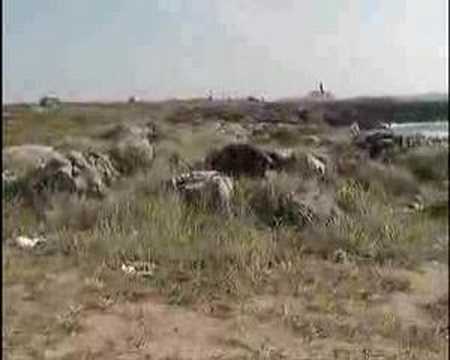 More videos
Estoril
Interesting places in Estoril:
Estoril is a civil parish of the Portuguese municipality of Cascais. The Estoril coast is close to Lisbon, the capital of Portugal. It starts in Carcavelos, 15 kilometres from Lisbon, and stretches as far as Guincho.
Location is derived from the great work of
WikiMapia
Top photos chosen by u all:
When Night Falls
Made by
CResende
Yesterday leave home relatively late, but with the idea of exploring a spot where I have seen many great photos in the area of Cascais, on the way and always with one eye in the sky and the other on the road, I noticed that the Sintra Mountain was full of heavy and fast clouds ... change of plans ... detour to Adraga Beach and this time may be able to catch a sunset with the sky full of clouds :) Road to Roca Cable and fate of the weekend drivers**, some overtaking and when I come to the junction that leads to the cable ... a Truck of goods enter before me and here I go again down the mountain at 30 Km/h without any possibility of overcoming ... what a nightmare! Finally I reached the beach! I went to see the picture and immediately got the idea that so much effort was in vain, the clouds were there but were so dense that sunlight could not to tear it seemed that they would dump a load of water at anyone who ventured by these stops, the sea helped the party with waves of around 4 to 5 mt ! Well ... 17:25 and not worth taking the camera from the bag, where to go? Back in the car I use GPS to calculate the time it would take to get to my first choice ... 17:48 ... the sunset is at 18.20 ... let's go ! Mountain top, more slugs and fascinated with the view drivers ... a few more passes ... 17:50 and there I was in my first choice to take some photos before the night falls ;) Press L to view @ 1024px Nikon D300 + Sigma 10-20 @ 13 mm ISO 200 - f/8-
84,1 s
Lee GND 0.9 HE + Lee GND 0.3 HE ** Drivers who only drive on weekends and are known for their slowness and direction changes without blinking.
A Primeira Missa
Made by
Paulo Heuser
Victor Meirelles de Lima (August 18, 1832 - February 22, 1903) was a 19th century painter. He studied art in Paris but painted most of his works in and about his native Brazil. His religious and military paintings helped him become one of the most popular and celebrated Brazilian painters. His The first Mass in Brazil was the first Brazilian painting to be accepted in the Salons of Paris and is one of the most well known paintings in his native country, being reproduced in every book of History for elementary schools. Source: Wikipedia
flickr wall
Made by
miss_kcc
At home - with photos by two fabulous flickr friends - and
jkonig
I am going to be pretty quiet for the next weeks - tomorrow I head off for 18 days of bike tour in the depths of Portugal, where internet access is slow and difficult, then straight to a meeting in France... I'll be back in June!
10 Pence For a Bucket of Sand
Made by
chiriacradu
My first try with the Brenizer Method. Only nine images shoot with a 30mm @ 1.4. Don't do like me and always use a telephoto zoom lens if you don't want to work all night long on stitching. ... I was stitching images (purpose of this
exaggerated
DOF) for a long time before I found out that there is an actual technique around.
jealousy
Made by
miss_kcc
we don't get the amazing colored leaves like so many people are posting right now here in Lisbon... this is the best I could manage with street lights shining through the branches of the trees in the car park round the corner from my flat! Please
don't
look at it large as it is rather out of focus (handheld and in a rush!)
leude maria
Made by
saladeira
embracing the challenge of shooting a stranger, i found Leude Maria, a brazilian woman who works in estoril congress centre. i was asking for some information and then thought - why not - and asked her to take her picture. she smiled and gave me a big yes. i discovered that she is also a photography fan :) muito obrigada Leude!
Estoril
Made by
roger4336
Estoril is a resort city on the Atlantic Ocean, about 21 km (13 miles) west of Lisbon. It was once a fishing village. The building on the left may be the casino, which was established in 1958. Or it may just be a big hotel. I presume that the boats in this photo (1968) have been replaced by yachts. :-)
he's the dog
Made by
miss_kcc
My arrived from
smalldogs
last week... yipee :) I couldn't resist taking a picture of them with Toby as it seems everyone else in the group has taken pictures of their books with their pets - he wasn't being very collaborative though!
forgotten gate
Made by
miss_kcc
I found this new trail just around the corner from my flat, it passes through some illegal shacks, then follows a stream up a valley until it gets blocked off by the motoway. I seem to be the only person that goes (dog) walking there, but I found all sorts of photographic gems :)
the power of harmony
Made by
gicol
"With an eye made quiet by the power of harmony, and the deep power of joy, we see into the life of things."
[William Wordsworth]
From the musical Fado – História de um Povo at the Casino Estoril (Portugal)
Traps
Made by
AurelioZen
Here's an other type of octopus (polvo) trap that is used in Portugal. This chaotic collection of cage traps was captured in the harbor of Estoril, 20 km from Lisboa.
Click for a large version with a black background.
david's lentil soup
Made by
miss_kcc
I record collected recipes in a notebook - this was delicious lentil soup - my first flickr recipe!! ... and today I have my first flickr meet-up with the fabulous
Voetmann
!!
sunrise
Made by
miss_kcc
I am off early tomorrow morning for another week working on a bike tour... I doubt I'll have much internet access while I am away, so have a great week, and a good start to 2007! Happy New Year all my flickr friends :)
The night when the sky went mad in Estoril
Made by
Oleg Zdorik
Taken in Estoril, Portugal, where I spent 4 weeks in total in 2007. To take this shot, I had to come back there for the second time. One day I will be back there again, but it will be a completely different story. :)
"Aero Ballerinas"
Made by
Nuno A. Sousa
Amazing wing walking performed at Estoril AirShow09 in Portugal. This duo wing walking performance is unique and those young ladies did it beatifully ;) Nikon D90 + Nikkor AF-S 70-200 f2.8G VR
Apeadeiro de Monte Estoril
Made by
Tiago Alves Miranda
Sentido
Cascais. Apeadeiro de Monte Estoril, Linha de Cascais, PK 24,4.
Terminal Intermodal
Vistas del Casino de Estoril
Made by
ReservasdeCoches.com
Vistas del Casino de Estoril, Portugal ReservasdeCoches.com:
Alquiler de Coches en Estoril
night walk
Made by
miss_kcc
i know this is out of focus, but I liked the silhouettes walking on the beach and the reflected lights. I didn't have time to find somewhere to steady my camera so I tried my best!
Pesca "sentada" - "Seated" fishing places
Made by
Antonio GGo
Portugal - Cascais - Costa do Estoril - Monte Estoril ********************** ********************** (Veja na caixa de luz, s.f.f. - Better seen in the lightbox, pls.)
Litoral entre o Tamariz e a Praia da Poça - Portugal
Made by
Portuguese_eyes
See where this picture was taken.
Videos:

Monte Estoril
Monte Estoril...Monte Estoril


motoGP Estoril 2007
Sektor belloto en el GP de Estoril 2007...estoril sektores belloto moto gp


Costa do Estoril
Ride showing some rockets, flower, and sea in Cascais, Costa do Estoril....GSR600 Ride Costa do Estoril Cascais


casino estoril
imagens de celular...casino cassino estoril lisboa


Estoril tourism
a stone's throw away. Discover why so many consider Estoril a place with a thousand sensations....estoril Portugal tourism portuguese riviera golf ocean sea surf windsurf


Train to Estoril Portugal
Arriving by train to Estoril Station in Lisbon Portugal...Estoril Train


Praia em Estoril Portugal
Eu na minhas ferias em portugal...Ferias


Casino Estoril - Portugal
Visita ao Casino Estoril....portugal estoril casino


Estoril-praia-do-Tamariz
Ocean...ocean


Estoril!!!!
feriasss...ferias


Casino Estoril 2 - Portugal
Visita ao Casino Estoril....portugal estoril casino


Casino ESTORIL
Casino ESTORIL...Casino ESTORIL


Daniel No Estoril 20/10/2007 [5]
its me again...me


Cassino Estoril
Visita ao Cassino Estoril em Portugal...Cassino Estoril em Portugal


Estoril
Estoril...Estoril


valentino rossi estoril 07
valentino rossi in bagar con pedroso nella gara MITICA dell estoril terzo stoner...valentino rossi estoril 16/09/07


Voyage Rhétos Portugal - Estoril
Petite visite lors de notre voyage rhétos au circuit d'Estoril......Estoril Rhétos Voyage Portugal


Leo PW Praia de Estoril, Portugaa
Ae Galera... a grande vista da praia du lado di casa!!!!...LeoPW Estoril Portugal Peitos


Estoril 2007
Un pequeño homenaje a los que alli estuvimos ;-)...GP Estoril


Nearest places of interest:
Popular places: