Videos: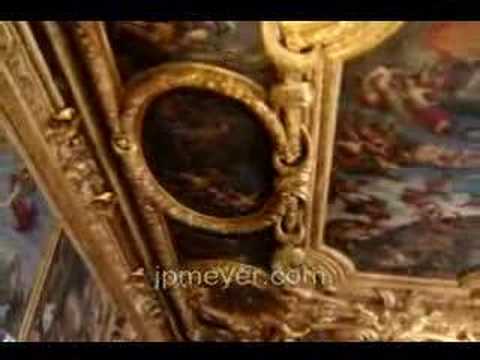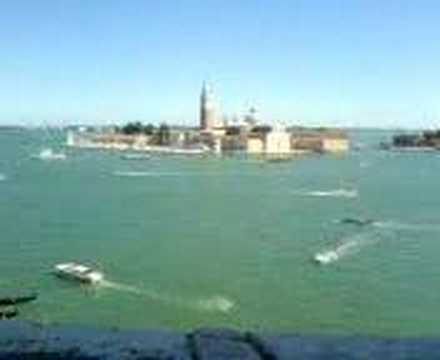 More videos
Doge's Palace
Interesting places in Doge's Palace:
The Doge's Palace is a gothic palace in Venice (Italian Palazzo Ducale di Venezia). The current palace was largely constructed from 1309 to 1424 on 9th century origins, designed perhaps by Filippo Calendario. Giovanni and Bartolomeo Buon created the so-called Porta della Carta, a monumental late-gothic gate on the Piazzetta side of the palace.
Location is derived from the great work of
WikiMapia
Top photos chosen by u all:
Rita Crane Photography: Italy / Venice / Piazza San Marco / architecture / Caffe Chioggia / Caffe Gran Chioggia / St. Mark's Square
Made by
Rita Crane Photography ~ returning slowly
Follow me on Twitter:
twitter.com/#!/ritacranephoto
Two images for you here, Flickr friends. I visited Venice in late winter, and on a quiet afternoon was walking around the Piazza San Marco. The square was almost deserted so I was able to get an architectural shot of this amazing place. Below is a view of this historic cafe's facade, along the arcade, taken during the magical hour of twilight. You can see the San Marco Square waterfront with gondolas bobbing in the distance, beyond the arch. It was the 'blue hour' .... just before nightfall, one of my favorite times of day, besides dawn. Thanks everyone for stopping by. Have a beautiful day! And here's some fun information about the caffes under the arcades of the Procuratie, the office buildings for the Procurators of ancient Venice's six sestiere or districts:
www.venetia.it/s_proc_eng.htm
The New and Old Procuratie, bordering the Square, were the offices of the 9 Procurators, the most important citizens of Venice after the Doge. They controlled the Square, the Basilica and the 6 sections of the city, called sestieri . In 1585 the Venetian ambassador to Instanbul told the Senate that the Turkish were drinking a hot black drink, made by a seed called Kahavè and that people had diffuculty in falling asleep after drinking this beverage. This seed was brought back to Venice and in 1638 it was roasted, ground and sold at an expensive price from a special caffè shop which was located directly under the Procuratie. In a short time the caffè shops opened all of the city and by the end of the next century there were 24 such caffè's in St.Mark's Square alone. These caffè's soon became the favorite place among intellectuals to meet and drink coffee. Gambling, another favorite past time of the Venetian nobility also went on in the caffè's.
San Giorgio Maggiore - dal Vaporetto
Made by
Lara♥Valerio
San Giorgio Maggiore è una basilica sull'Isola di San Giorgio Maggiore a Venezia, parte dell'omonimo monastero. La chiesa si affaccia sul Bacino di San Marco. La prima chiesa dedicata a San Giorgio sorse tra l'VIII e il IX secolo; nel 982 l'isola fu donata ad un monaco benedettino, che vi fondò l'adiacente monastero. La chiesa attuale, costruita da Andrea Palladio che si occupò del progetto a partire dal 1565, è una delle opere più note dell'architetto vicentino. L'edificio fu terminato nel 1576, mentre la sua facciata venne completata solo nel 1610 da Vincenzo Scamozzi, 30 anni dopo la morte del maestro. L'attuale campanile (alto 75 m) risale al 1791: costruito nel 1467, crollò nel 1774. A canna quadrata, con cella in pietra d'Istria e cuspide conica, offre un panorama unico su Venezia e sulla laguna. La facciata ha un unico accesso con ordine gigante di quattro colonne composite su alti plinti, sormontate da trabeazione reggente un classico timpano, come un tempio prostilo tetrastilo. Ciò si intreccia con un retrostante schema templare il cui frontone poggia su un architrave poco aggettante, retto da paraste. Ai lati del portale le statue di San Giorgio e di Santo Stefano, contitolare della chiesa. La soluzione adottata dal Palladio per questa facciata è simile a quella quasi contemporanea progettata per San Francesco della Vigna. È una soluzione fantasiosa ed è un contributo originale alla risoluzione di uno dei problemi più sentiti dagli architetti rinascimentali, cioè quello di trovare il modo di dotare di un prospetto ispirato al tempio classico un edificio tripartito come la chiesa cristiana a tre navate. Palladio mette assieme disinvoltamente due prospetti templari, uno per la navata centrale e uno minore spezzato per le due navate laterali. Tratto da:
it.wikipedia.org/wiki/Basilica_di_San_Giorgio_Maggiore_(V...
Il cielo dei sospiri
Made by
LusoFox
Ponte dei sospiri Venice, Italy From Wikipedia, the free encyclopedia: The Bridge of Sighs (Italian: Ponte dei Sospiri) is one of many bridges in Venice. The enclosed bridge is made of white limestone and has windows with stone bars. It passes over the Rio di Palazzo and connects the old prisons to the interrogation rooms in the Doge's Palace. It was designed by Antoni Contino (whose uncle Antonio da Ponte had designed the Rialto Bridge), and built in 1602. The view from the Bridge of Sighs was the last view of Venice that convicts saw before their imprisonment. The bridge name, given by Lord Byron in the 19th century, comes from the suggestion that prisoners would sigh at their final view of beautiful Venice out the window before being taken down to their cells. In reality, the days of inquisitions and summary executions were over by the time the bridge was built, and the cells under the palace roof were occupied mostly by small-time criminals. Also, they could barely see any view from inside the Bridge due to the stone grills covering the windows. A local legend says that lovers will be assured eternal love if they kiss on a gondola at sunset under the bridge. More info:
en.wikipedia.org/wiki/Ponte_dei_Sospiri
20090305_40D_IMG_4000_Veneza
The Lion of St Mark
Made by
SallyT.
This winged Lion with one paw resting on a book is the symbol of Venice. There is a legend that St Mark the Evangelist was moored at Venice on his way back to Rome when an angel appeared to him and told him that this is where his body would finally rest. It is the words of the Angel that are inscribe in Latin on the pages of the book the lion is holding. When St Mark died he was originally buried in Alexandria but in 828AD it was stolen by some Venetians and brought to Venice to fulfil the prophecy. His remains are now in the basilica that was built especially and is sited next to the Doge's palace. The fact the lion has wings and a halo can only leave me to believe the lion represents the Angel but this was not explained. The kneeling figure with the lion is St Mark.
View large
Venecia (Italia). Basilica de San Marcos desde el Patio del Palacio Ducal.
Made by
josemazcona
Tras el terrible incendio que sufrió el ala este del Palacio Ducal, Codussi será el encargado de reconstruirla. Se trata de la zona más importante del edificio ya que en ella se alojaban los apartamentos del dux y las salas de gobierno y representación de la Serenísima República de Venecia. Codussi planteó cuatro plantas coronadas por un amplio ático, cada una de ellas con una disposición diferente. Así, la primera presenta arcos de medio punto; ojivales la segunda; la tercera, dobles arcos de medio punto separados por paneles y coronados por frontones curvos; y la cuarta una estructura similar a la anterior. Esta fachada es una de las más decoradas de la producción de Codussi y serviría de muestra a las demás pórticos que no se abrieron hasta 1600, dotando de unidad al conjunto.
What on Earth?!?
Made by
Storm Crypt
On , April 24, 2009 __________________________________________________________________ Walking all the way from end to end of this Italian city to see the Bridge of Sighs at the other end -- is not an easy task(you got to know where the bridges are, and where the sidewalk-less canals are). I thought I can make it easier with my GPS device full of Venetian locations -- but the rain only made me put away my GPS device rendering it useless. The rain was already bad luck. The huge advertisement scheme just made it worse. I was suppose to take a real neat photo of the bridge, but the whole area is almost covered! Wow, some irresponsible advertising -- covering one of the most visited spots of the city.
Bridge of Sighs Venice, Veneto, Italy
Lookout 007! Evil Nemesis In Town
Made by
Ghost-Rider
Seen
Casino Royale
? The sleek motor-yacht at bottom left is James Bond's nemesis, Le Chiffre's, boat. Le Chiffre, bleeding eyes and all, is a creepy psychopath. Mind you, with good taste in bad taste, cf. the motor yacht, crisp black shirts, and tarts. The traditional little yacht right there is Bond's; he and Vesper float improbably around Venice in it. This picture shot in late afternoon (hence weird colour cast) from the Campanille di San Giorgio Maggiore, which has the best views of Venice. Behind the yachts, the Customs House at the entrace to the Grand Canal, a white apartment building, is the looming
Chiesa de la Maria de la Salute
, usually just called
Salute
Venice, Venezia, The "Palazzo Ducale" interiors: Il salone del Maggior Consiglio.
Made by
sanguedolces
The lounge of The Maggior Consiglio in the Palazzo Ducale in Venice. Dimensions: 53 meters lenght 25 meters wildt 12 meters height. It was built on the 11th Century and was decorated by many venetians painters as Tintoretto, Veronese et al. In the background you can admire the gigantic oil on canvas painted by Tintoretto on 1500 and its dimensions are. 17meters wildt and 8 meters height and was named The Paradise. People who love to take pictures in interiors of the monuments do not go to Venice because it is strictly forbiden to take photos everywhere inside all the pubblic and private monuments!!!! I stole this picture avoiding the supervision of guards!!
Le colonne del potere
Made by
Teone!
Dettaglio della facciata gotico veneziana del Palazzo Ducale verso piazzetta San Marco. Tra le molte colonne, due si distinguono per il marmo rosato con cui sono realizzate. Tra di esse si affacciava il Doge nelle cerimonie ufficiali e per decretare la morte di un imputato.
the pillars of power
Detail of the facade of the Venetian Gothic Palazzo Ducale to the Piazzetta San Marco. Among the many columns, two stand out for they are made of pink marble. Among them, the Doge overlooked in official ceremonies and to decree the death of a defendant. -- Setup -- Nikon D700 Nikkor AF-D 50 f/1.4 Venice - Italy
Coup de foudre ( Colpo di Fulmine )
Made by
PaoloBis
Lei era appena arrivata a Venezia, messa a fare la pubblicità sulla facciata del Palazzo che guarda sulla Piazzetta San Marco. Lui era già li da alcuni secoli, scolpito su una delle collonne del porticato del Palazzo Ducale. E fu amore a prima vista ... Coup de foudre !!! - No Fotomontaggio - No PhotoShop - She had just arrived in Venice, to do the advertise on the facade of the palace overlooking the Piazzetta San Marco. He was already there for some centuries, carved on a column of the portico of the Palazzo Ducale. It was love at first sight ... Coup de foudre!
Connection
Made by
FiumeSenzaFine
Carnevale a Venezia, 2009. Ho deciso di intitolare ciascuna foto del Carnevale 2009 di Venezia con un nome che suggerisca l'emozione/il sentimento che la maschera e la sua posa mi ispira. Come dice il titolo, questa foto mi ispira un legame. Carnival in Venice, 2009. I decided to entitle each photo of the 2009 Carnival in Venice with a name that suggests the emotion/the feeling that the mask and its pose inspires me. Like the title says, this photo inspires me a connection.
∩+∩∩∩∩∩∩∩∩ BW
Made by
Caffeinated Lens
There's not too much of a back story to this image other than it was taken in Pz. San Marco, Venice, Italy in 2007 using my old Canon S5 IS. I had the composition in my mind as soon I saw all those arches. This is the Black and White version of As always, it's best viewed LARGE! All comments and feedback are very much appreciated
@caffeinatedlens on Twitter
∩+∩∩∩∩∩∩∩∩
Made by
Caffeinated Lens
There's not too much of a back story to this image other than it was taken in Pz. San Marco, Venice, Italy in 2007 using my old Canon S5 IS. I had the composition in my mind as soon I saw all those arches. As always, it's best viewed LARGE! All comments and feedback are very much appreciated Check out the B&W version too:
@caffeinatedlens on Twitter
IT10BEE Venice Dog Sitters, Italy 2010
Made by
CanadaGood
Couple sitting canal-side with a little dog. The woman was cautious and tied the big leash to her waist. They were both well-prepared with rubber boots for plaza floods did they not come that day. They are sitting on the portable platforms which are used as temporary walkways when the floods do arrive. The building is the Ducal Palace in San Marco, Venice (Venezia), Italy in October 2010.
Bliss
Made by
la Tempest
Ponte dei Sospiri - Venezia ... Everything about you is how I wanna be Your freedom comes naturally Everything about you resonates happiness Now I won't settle for less Give me all the peace and joy in your mind Everything you pains my envying Your soul can't hate anything Everything about you is so easy to love They're watching you from above ... Bliss Muse
Basilica de San Marcos
Made by
mChuca
Al rato de amanecer. Lamentablemente la poca luz que había me impide mostrar la estatua de los tetrarcas mas alla de un bulto oscuro. Como no solo de Vivaldi y Monteverdi se nutria Venecia:
www.goear.com/listen/b499fe0/messa-per-san-marco-1-baldas...
Capturing Stillness
Made by
Slightly Amazing Grace
Some of the stillest people to capture are photographers. While the rest of the world hums along busy with business, we capture our breath and hold it captive until the moment is documented and our creative hunger satiated. She was shooting thunderclouds over the courtyard at the Doge's Palace, but I wanted to document something else...
St. Mark's Basilica, St. Mark's Square, Venice, Italy
Made by
Snuffy
St. Mark's Basilica is where the body of St. Mark was entombed. The basilica was built in Venetian Byzantine style in 830 AD to place the tomb of St. Mark's. Apparently his body was stolen from Alexandria, Egypt, and put into this church. It was also the private chapel for the Doge. The central dome cascades into four smaller ones.
2007-06 Venecia 476
Made by
blogmulo
Ponte della Paglia Es un rincón clásico cerca de San Marco, habitualmente muy concurrido. Pero, algunas veces, es posible disfrutarlo a una escala menos comercial... This is a classic spot close to San Marco, usually very crowded. However, it is possible to enjoy it sometimes at a less commercial scale...
The taste of Venice
Made by
Jordan Lye
Nothins in the world is more flexible and yielding than water. Yet when it attacks the firm and the strong, none can withstand it, because they have no way to change it. SO the flexible overcome the adamant, the yielding overcome the forceful. Everyone knows this, but no one can do it - Lao Tzu
Videos:

Italy travel: Venice Doge's Palace inside
Our Perillo Tours Familia is guided thru the inside of the Doge's Palace in Venice. "Perhaps the most spectacular room is the Grand Council chamber or Sala del


From the Doge's Palace, Venice
From the Doge's Palace, Venice, Italy...Venice Doge Palace


The Doge's Palace
A quick look around the courtyard of the Doge's Palace in Venice....venice doge courtyard italy walls palace


Venice 2004
Carnivale of Venice, 2004...Venice Carnival Carnevale 2007 masks venezia doges palace st marks square 2003 zero seven costumes bridge sighs marco


Carnival of Venice 2003 - Part 3
with costumes galore in St Marks Square....Venice Carnival Carnevale 2007 masks venezia doges palace st marks square 2003 zero seven costumes bridge sighs marco


Carnival of Venice 2003 - Part 2
world's greatest and most extravagant winter festival....Venice Carnival Carnevale 2007 masks venezia doges palace st marks square 2003 zero seven costumes bridge sighs marco


Carnival of Venice 2003 - Part 1
here's a short movie instead......Venice Carnival Carnevale 2007 masks venezia doges palace st marks square 2003 zero seven costumes bridge sighs marco


Venice - more than a dream
the fall. Palazzo Ducale, the Doge's Palace, a rare example of civil Venetian Gothic, was home to the doge (duke) and all arms of


Italy travel: Venice to Murano Glass Factory, continued
bit, absorbing all we had seen in St. Mark's Square and the Doge's Palace of Venice, Italy. Then, the black and white lighthouse of the


VENICE - SAN MARCO
architecture. It lies on St Mark's Square, adjacent and connected to the Doge's Palace and has been the seat of the Patriarch of Venice, archbishop of the


Venice
it is famous for many landmarks, the Campanile of San Marco and the Doges Palace and the Bridge of Sighs are to name a few. Best viewed in


Our Med Cruise 2 - Venice Pt1
starts in beautiful, crowded Venice. We visited Plaza San Marco and the Doge's Palace, traveling the Grand Canal on the Vaporetto water-bus...Mediterranean


Italy travel: Venice to the Murano Glass Factory: Fun on the
, a boat ride to the Murano Glass factory provided spectacular views of the Doge's Palace and several other landmarks of Venice, all from a sitting position. Sitting


My Venice
in Venice,Italy. Music by Savage Garden....Venice Italy May2006/2007 St Marcs Doges Palace Burano Rialto Bridge of sighs. onetruemedia


Venice Italy Randomness- imisstony.com
A quick boat ride and a stroll through Venice, Italy. imisstony.com...Venice Italy Lido Turtle Fountain Doges Palace Bridge Sighs


Venice highlights
Sights and sounds of Venice - the Grand Canal, St Marks Square, Doges Palace, street performers and more....Venice 'Grand Canal' gondalas


venice
doges palace...doge venice palace


Doge Palace
Doge Palace...Doge Palace Venice


St Marks Square from the Laguna in Venice
St. Marks Square and the Doge's Palace from the Laguna, Venice, Italy...Venice St Marks Doge


Nearest places of interest:
Popular places: