Videos: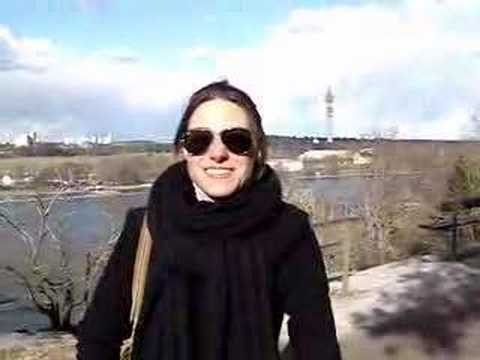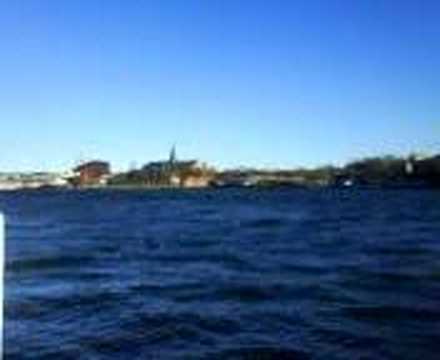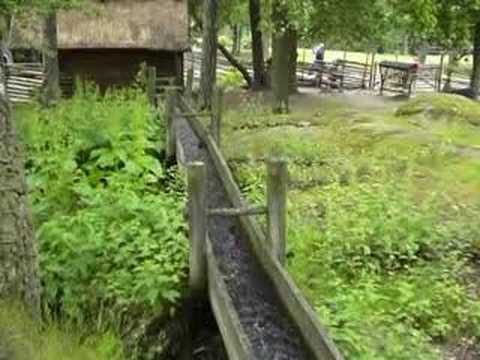 More videos
Djurgården
Interesting places in Djurgården:
and Södermalm in the background. , part of Northern Djurgården. Djurgården or, more officially, ''Kungliga Djurgården'' (Swedish: "The (Royal) Game Park") is a recreation park area and pleasure ground in eastern-central Stockholm, Sweden. With its large number of historical buildings and monuments, museums, amusement parks, zoos, cafés, promenades, and lush sceneries, it has been a (...)
Location is derived from the great work of
WikiMapia
Top photos chosen by u all:
Vasa..
Made by
Peter Levi
Stockholm, juli 2011. Vasa sank on her maiden voyage in Stockholm 1628 and was salvaged 1961. THE MAIDEN VOYAGE On Sunday, the 10th of August, 1628, Vasa lay rigged and ready for sea just below the royal palace Tre Kronor. Ballast, guns and ammunition were all on board. On the quays and shores along Strömmen, an excited public waited to watch the ship leave Stockholm and celebrate her departure. Over a hundred crewmen were on board, as well as women and children. The crew had permission to take family and guests along for the first part of the passage through the Archipelago. THE DISASTER For the first few hundred meters, Vasa was warped along the waterfront with cables from the shore. The ship did not begin to sail until she reached what is now Slussen. Sailors climbed the rigging to set four of Vasa's ten sails. A salute was fired, and Vasa slowly began her maiden voyage. Once Vasa came out from under the lee of the Södermalm cliffs, the sails could catch the wind, but the ship was tender and heeled over to port, then heeled again, even farther. Water rushed in through the open gunports and the ship's fate was decided. Vasa sank, after sailing barely 1300 meters. The crew threw themselves into the water or clung to the rigging until rescued, but not all managed to save themselves. Eyewitnesses differ on the exact numbers, but perhaps 30 of approximately 150 people on board died in the loss. After the ship was raised in 1961, the remains of at least 16 people were found. WHY DID VASA SINK? The news of the sinking reached the Swedish king, who was in Prussia, after two weeks. The disaster had to be the result of "foolishness and incompetence," and the guilty must be punished, he wrote to the Royal Council in Stockholm. What exactly lay behind the loss could not be determined with certainty in the inquest held in the palace, but the ship's lack of stability was a fact: the underwater part of the hull was too small and the ballast insufficient in relation to the rig and cannon. The leaders of the inquest believed that the ship was well built but incorrectly proportioned. After Vasa, many successful ships with two or even three gundecks were built, so something must have been learned from the disaster. WHOSE FAULT WAS IT? Vice Admiral Klas Fleming, partly. He had been present before the ship sailed, when the captain demonstrated how crank the ship was by having 30 men run back and forth across the upper deck. On their third pass, the ship was ready to capsize at the quay. The admiral was heard to say that he wished the king were there. King Gustav II Adolf, partly. He ordered a large ship with so many heavy-calibre cannon, and approved the ship's dimensions. Master shipwright Henrik Hybertsson, partly. He was a talented shipbuilder who had delivered several successful ships to the navy, but he had too little experience with building ships with two gundecks. Captain Söfring Hansson, ultimately. Vasa's sinking can also be blamed on the captain. It would have been safer to sail the ship with the lower gunports closed, since he knew the ship was unstable. It might have been possible to redistribute weight in the ship or even rebuild it. If the inquest were held today, the captain would probably be held responsible. Source: Vasa Museum
Good ol' Times [Explore 2011-07-29 #492]
Made by
daniel wildi photography
Old cash register, taken on our visit at the Skansen open air museum in Stockholm. Skansen is the first open air museum and zoo in Sweden and is located on the island Djurgården in Stockholm, Sweden. It was founded in 1891 by Artur Hazelius (1833-1901) to show the way of life in the different parts of Sweden before the industrial era. The 19th century was a period of great change throughout Europe and Sweden was no exception. Its rural way of life was rapidly giving way to an industrialised society and many feared that the country's many traditional customs and occupations may be lost to history. Artur Hazelius, who had previously founded the Nordic Museum on the island of Djurgården near the centre of Stockholm, was inspired by the open-air museum founded by King Oscar II in Kristiania in 1881 when he created his open-air museum on the hill that dominates the island. Skansen became the model for other early open-air museums in Scandinavia and later ones elsewhere. The name Skansen has also been used as a noun to refer to other open-air museums and collections of historic structures, particularly in Central and Eastern Europe, but also in the United States, e.g. Old World Wisconsin and Fairplay, Colorado. Skansen was originally a part of the Nordic Museum, but became an independent organisation in 1963. The objects in the Skansen buildings are still the property of the Nordic Museum. After extensive travelling, Hazelius bought around 150 houses from all over the country (as well as one structure from Telemark in Norway) and had them shipped piece by piece to the museum, where they were rebuilt to provide a unique picture of traditional Sweden. Only three of the buildings in the museum are not original, and were painstakingly copied from examples he had found. All of the buildings are open to visitors and show the full range of Swedish life from the Skogaholm Manor house built in 1680, to the 16th century Älvros farmhouses. Skansen attracts more than 1.3 million visitors each year. The many exhibits over the 75 acre (300,000 m²) site include a full replica of an average 19th-century town, in which craftsmen in traditional dress such as tanners, shoemakers, silversmiths, bakers and glass-blowers demonstrate their skills in period surroundings. There is even a small patch growing tobacco used for the making of cigarettes. There is also an open-air zoo containing a wide range of Scandinavian animals including the bison, brown bear, moose, grey seal, lynx, otter, red fox, reindeer, wolf, and wolverine (as well as some non-Scandinavian animals due to their popularity). There are also farmsteads where rare breeds of farm animals can be seen. In early December the site's central Bollnäs square is host to a popular Christmas market that has been held since 1903, attracting around 25,000 visitors each weekend. In the summer there are displays of folk dancing and concerts. [Source: Wikipedia] Canon EOS 60D Canon EF 24-105mm f/4L IS USM Aperture: f/4 Exposure time: 1/50 second Focal length: 60 mm ISO Speed 1600 Processed with PS CS5
SS Sankt Erik. Stockholm. Ледокол "Святой Эрик". Стокгольм.
Made by
Peer.Gynt
The SS Sankt Erik is an icebreaker, and a museum ship attached to the Vasa Museum in Stockholm, Sweden. She was launched in 1915 as the Isbrytaren II, Ice breaker II, and was a conventionally constructed Baltic icebreaker, with a strengthened bow shaped to be lifted up onto the ice to crush it and a forward-facing screw to push water and crushed ice along the side of the hull. She also has heeling tanks which can be filled and emptied with seawater in turn to rock the ship to widen the channel. Her reciprocating steam engines are the most powerful functioning ones in Sweden. Although she was the country's first large icebreaker, she was owned by the city of Stockholm and used to keep the channels around it clear of ice. She was also sometimes used outside of the Stockholm area by the Swedish government since they had contributed towards her cost. She was renamed in 1958 during an extensive refit, which saw her converted from coal to oil, the bridge was enclosed to protect the deck crew from the weather, and radar and radio fitted. Wikipedia
The bench lovers series #3.
Made by
flevia
While I was in Stockholm I unconsciously took pictures of people sat in bench. When I developed all the films I realize to have some of "bench pictures". This is the reason of this strange series. Than I find this beautiful poetry of an author from Bosnia, she is older as me and she is living in Italy as well, but unfortunately in her past passed the war. This series is a tribute to her. The bench has moved ohhhh, I've fallen on the yellow leaves of this unseen autumn. Aligi recited poetry Fiore followed the wind. Ideas in the vortex Aligi opened my skull, and threw my thoughts right into Fiore's face. An immensity of space opened up, infinity swallowed us. We couldn't stop our laughter. Then the closed doors, the fastened padlocks, Aligi's voice deaf, Fiore's flight broken. Brightly lit streets, flashy people, shining legs, decorated shoulders, forced smiles, hypocrisy on the walls. And we in the different light, outside the city, far from our falseness. (Elvira Mujcic) Nikon FA, Sigma 24mm f.2.8, Fuji Acros 100.
Regalskeppet Vasa
Made by
foje64
Yesterdays upload made it all the way to Explore and become my 100th explored picture here on flickr. I'm deaply honered and very thankful for all comments and faves I received from you! Today's upload is from the Vasa Museum in Stockholm and pictures the 1/10 scale model of the warship Vasa that's on display there. I found it extremely difficult to process this HDR but anyway I'm quite pleased with the result. HDR made from five shots with tripod, AEB -4, -2, 0 +2, +4. Equipment: Canon EOS 500D and EF-S10-22mm f/3.5-4.5 USM. Processed with Photomatix Pro 4.0, Photoshop Elements 7.0, Topaz Adjust 4 and Noise Ninja. Please don't use my photos without my permission!
[Daily blog]
[Portfolio]
The Terrible Cyclops
Made by
H Sundholm
One glance and you
know
he's is about to kill you. It's like an upgraded Jason Voorhees. Instead of a simple mask covering just the face, he chose a diving helmet that's bound to give you the creeps. Imagine being chased through the dark woods or down the basement corridors of a psychiatric hospital by this guy. There is in fact an HDR photo in here somewhere. The suit was worn by one of the divers who helped salvage during the 1950s. It is currently exhibited in the Vasa Museum in Stockholm. However, I decided to try something new, namely to turn an HDR photograph into an oil painting. Pretty neat, wouldn't you say? I really like the dark and rich colors, giving the true nature of this murderous beast away!
Karl XV
Made by
foje64
My 100th picture to get Explored! Like I said yesterday no more churches for a week! Instead I add one more HDR to the Monument collection. This statue on Djurgården represent Charles XV, King of Sweden and Norway (Charles IV) between 1859 to 1872. HDR made from three handheld shots, AEB -2, 0 +2. Equipment: Canon EOS 500D and EF-S10-22mm f/3.5-4.5 USM. Processed with Photomatix Pro 4.0, Photoshop Elements 7.0, Topaz Adjust 4 and Noise Ninja. Please don't use my photos without my permission!
[Daily blog]
[Portfolio]
Log Cabin
Made by
H Sundholm
I shot this house when I visited Skansen a couple of months ago. It's a big open air museum and zoo in Stockholm; everyone from Sweden knows about the place. If you ask me, it's entirely overrated. They charge you multiple admission fees if you want to see everything. They show you houses you're not allowed to enter, or if you're allowed to enter them, photography is strictly forbidden. Their selection of animals isn't impressive either. Basically, it's only worth going there once to see what it is. I don't think I was allowed to photograph this house, but hey, I had to get
something
out of my visit.
Green Tree Python
Made by
Mack2
Skansen, Stockholm, 26th May 2007 The Green Tree Python is a species of tree-dwelling python native to New Guinea, various islands in Indonesia, and the northern tip of Eastern Australia (Cape York Peninsula). It also grows to about 6 ft. Green Tree Pythons also have a particular way of resting in the branches of trees, as seen below they loop a coil or two over the branches in a saddle position and place their head in the middle.
Museo Nórdico / Estocolmo
Made by
Marcos Rivero / Fotógrafo
El museo nórdico (en sueco, Nordiska museet, donde museet significa el museo), está situado sobre la isla de Djurgården en Estocolmo en Suecia, es un museo dedicado a la historia del pueblo sueco y su cultura desde finales de la Edad media hasta el tiempo contemporáneo. Su visita es gratuita hasta los 18 años y para los adultos su valor es de 60 coronas suecas. Se fundó al principio del siglo XIX por Artur Hazelius,
Ca... guardi?
Made by
Girovago
entrata in explore il 4/01/2007 Tutte le foto presenti in queste pagine e che portano questo messaggio sono in vendita anche in formato cartaceo. Possono essere ordinate al seguente indirizzo email: mastronardi.nicola@gmail.com indicando l'immagine desiderata (pagina in cui è presente e posizione) il tipo di stampa (carta o tela), le dimensioni (da 10x15 a 50x70) e la presenza o meno del supporto (Forex 1 cm)
Autumn fashion
Made by
Jean M. Photography
Shooting on the beautifull island of Djurgården in Stockholm. Model: Teodora My website:
www.wix.com/Malnory/Jean-M
On my facebook page, you will find more of this shooting!!!
www.facebook.com/pages/Jean-M-Photography/119816151390439...
welcoming the fall
Made by
bostankorkulugu
...and I don't mind saying that I still love it all I wallowed in the springtime Now I'm welcoming the fall For every moment of joy Every hour of fear For every winding road that brought me here For every breath, for every day of living This is my thanksgiving. (Don Henley) ...taken by the pond in Skansen, the open air museum and zoological park... Stockholm, Sweden...
Hanna
Made by
Daniel Wadenius
This is Hanna, a very talented professional dancer from Sweden Strobist: 4 Nikon flashes, two on each side (one bare for slight rim light, one in umbrella) triggered by a SU-800
Homepage
|
Facebook
Pottery
Made by
Kaj Bjurman
I visited Skansen, Stockholm, Sweden . Skansen is a place where you can go if you want to see Nordic animals, and how we lived to use in Sweden a couple of hundred years ago.
www.skansen.se
Ps. Don't post your images in my stream. I will delete such posts, and I might block you as well.
Little Willow
Made by
Peter Levi
Stockholm, summer 2011. I found this shot on my harddrive and it is a second shot from two diffrent shots I made of her. I thought it would be a waste letting it collect dust on my computer, So, here it is, it´s a portrait of a young woman dressed up as how the working woman looked around 150-200 years ago in Sweden.
Stockholm #8: That Summer Feeling (Explore)
Made by
PetterPhoto
Can't let go of this image from my weeks spent in Stockholm, a city of numerous lovely marine views. Summer In The City would be a more obvious title but
this summer classic
is my favourite (unfortunately not the original 1983 version but anyway...)
Hanna
Made by
Daniel Wadenius
Strobist: 3 Nikon flashes, two on camera right (one bare for rim light, one in umbrella) and one in umbrella on camera left. Triggered by a SU-800
Homepage
|
Facebook
Hanna
Made by
Daniel Wadenius
Strobist: 4 Nikon flashes, two on each side (one bare for separation from background, one in umbrella) triggered by a SU-800
Homepage
|
Facebook
Black cottage
Made by
Sebastian Troedson
This house, which is closer to the center of the city than one would expect, radiated a fairytale mystique in the evening light. The way sun fell in patches on the lawn and the slightly wild-looking (but cared for) garden made it feel like something out of the lord of the rings.
Videos:

Djurgården view from Skansen with Nelia
Sunny but cold!...Stockholm Skansen Djurgården


Ferry to Djurgården
Trip with ferry-service betveen Slussen pier and Djurgården pier both in central Stocholm...Ferry slussen djurgaarden stockholm sweden


Stockholm Skansen
Skansen är Sveriges nationalzoo. Det är en djurpark och ett friluftsmuseum på Södra Djurgården, grundat 1891 av Artur Hazelius. Skansen invigdes den 11 oktober 1891. Namnet


Stockholm 20.-24.07.2007
the modern city featuring Sergels torg, Gamla stan, Kungliga slottet, Riksdag, Djurgården, Stadshuset, Drottningholms slott and some other places and sights.


Skansen - Stockholm
is the old open-air museum and zoological park located on the island of Djurgården in Stockholm. Really nice! Enjoy my video shot in April 2005 :


Våren kommer till Stockholm!!!
Walk downtown & Djurgården 2007/03/11...Stk sun


Stockholm Vasamuseet
. Skeppet bärgades den 24 april 1961 och är sedan 1990 inhyst i Vasamuseet på Djurgården i Stockholm. Vasa är det enda, nästan helt bevarade 1600-talsskeppet


Stålhingsten
New ride at Gröna Lund....gröna lund stålhingsten amusement park ride bike stockholm djurgården skansen pedal thrill


Estocolmo 6
Djurgården isla...estocolmo fran tilde


Viaggio a Stoccolma...
differenti versioni. Buona visione!!!! ;-)...estocolmo stockholm sweden sverige suecia suède Schweden سويد Швеция holiday vacation gamla stan djurgården


Estocolmo. Persiguiendo gansos en el parque.
Isla de Djurgården, en Estocolmo. Noelia "jugando" con unos gansos......estocolmo Djurgården gansos


Nearest places of interest:
Popular places: