Videos: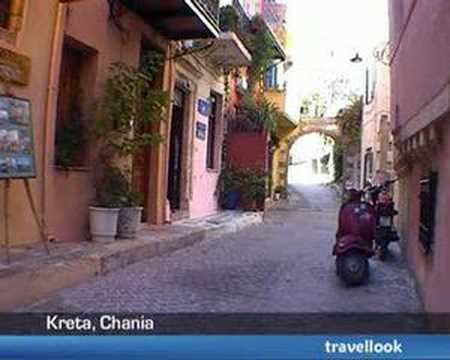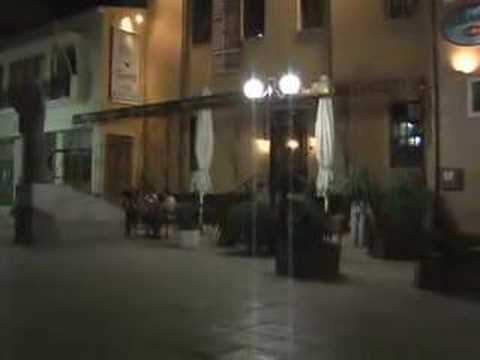 More videos
Chania
Interesting places in Chania:
Chania (IPA , Greek: Xania', also transliterated as Hania, older form Chanea and Venetian: Canea, Godart and Olivier abbreviation: KH) is the second largest city of Crete and the capital of the Chania Prefecture. It lies along the north coast of the island, about 70 km west of Rethymno and 145 km west of Heraklion.
There are many fascinating remnants of the Venetians' occupation, including a fortress and arsenals, as well as that of the Turks, including a mosque.
gorge is an easy and popular day trip from here.
The Archaeological Museum of Hanja is well worth a visit!
Location is derived from the great work of
WikiMapia
Videos:

Kreta Chania www.travellook.tv
Urlaubsort Chania auf Kreta, Griechenland Travel destination Chania at Crete, Greece...Chania Kreta Crete Holiday Destination Urlaubsort Travel Beach Strand travellook Greece Griechenland


Chania (Beaches and Coasts)
Chania Coasts & Beaches...BEST LBG Chania


Pameluzza a Chania
Pamela and I enjoy a night in Chania. Some scenes may disturb younger viewers -- such as the ones that show us eating nachos with way too much


Chania (Old Town and New City)
Chania Old Town & City...BEST LBG Chania


Chania in Rain 1
A Trip to Chania in February...Chania in rain


Chania Prefecture Beaches
Small video featuring beaches of the Prefecture of Chania on the Island of Crete in Greece...chania hania crete greece beach sun travel


Chania (Crete, Kreta)
Visiting the town of Chania...Chania Xania Crete Kreta 2007 vacation


Chania (Nightlife)
Chania Nightlife...BEST LBG Chania


chania 06 holidays
crete chania...summer 06 chania crete


Leaving Chania
and Kostas on his Kawasaki KLE 500, leaving Chania for a sunday Ride to the Beach !...Crete Chania Triumph Tiger Honda CB Kawasaki KLE Onboard Ride


Chania (Epilogue)
Chania Crossroad of civilizations Paradise for the Senses...BEST LBG Chania


The old town of Chania
The old venetian town of the city of Chania in Greece...chania town venetian hania crete greece


Chania (Introduction)
Chania Crossroad of Civilizations. Paradise for the senses....BEST LBG Chania


Chania Crete
The county of Chania is at the western side of Crete. The homonymous traditional port of Chania town along with the beautiful beaches and the Samaria Gorge are some


Chania (Culture and Traditions)
Chania Culture & Traditions...BEST LBG Chania


Chania (Historical Sites,Museums and Art)
Chania History & Arts...BEST LBG Chania


Chania (Hospitality)
Chania Hospitality...BEST LBG Chania


Chania (Other Prefectures of Crete)
Chania Other Prefectures of Crete...BEST LBG Chania


Volta sta Xania - Driving in Chania
theatro anatolikis tafrou . sto radio: o stathmos radio amore Xania....hania kriti krhth kritikos crete cretan kritika greek greece hyundai accent maasmechelen belgium panathinaikos gate13


Nearest places of interest:
Popular places: