Videos: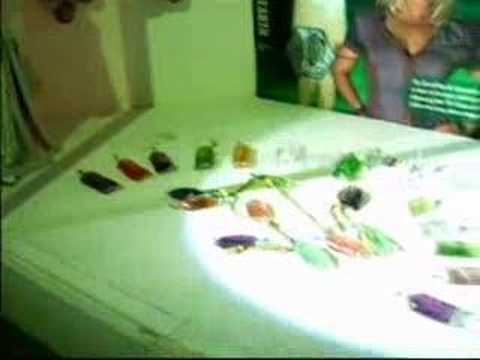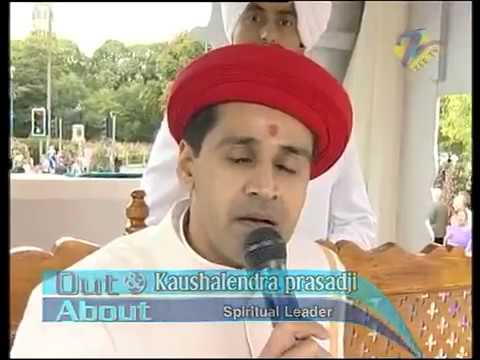 More videos
Cardiff
Interesting places in Cardiff:
Cardiff (English:Cardiff help·info) Welsh:Caerdydd (help·info) is the capital of Wales and its largest city. Located on the south coast of Wales it is administered as a unitary authority. It was a small town until the early nineteenth century and came to prominence following the arrival of industry in the region and the use of Cardiff as a major port for the transport of coal. It eventually grew to become the largest city in Wales and serves as a major centre of culture, sport and history in the United Kingdom. Cardiff was made a city in 1905 and proclaimed capital of Wales in 1955.
Landmarks
The Millennium Stadium . Cardiff's 74,200 seater stadium opened for the 1999 Rugby World Cup and is now host to the Wales national rugby and football teams. A must see for anyone, tours are available online or at the ticket desk.
Cardiff Castle , Castle Street. ph 029 2087 8100. fax 029 2023 1417. Cardiff Castle is a large castle whose foundations are based upon a Roman fort. In the nineteenth century it was the one of the homes of the Marquis of Bute. The Norman fort in the centre, the Welsh regimental museum and and excavated Roman ruins are open, and tours of the Bute household are available. The Bute part of the castle is quite amazing. The interior was all done in the early 1900's in a very ideosynchratic and interesting style. There is barely an inch that is not adorned with some sort of artistic work. Yet, it is not overwhelming. The craftsmanship is well worth a look. Admission is £3 for adults, £1.90 for children and seniors and £2.45 for students. Admission with a tour is £6 for adults, £3.70 for children and seniors, and £4.85 for students. There are family group discounts. However from summer 2007 admission will be free.
The Wales Millennium Centre , a great piece of modern architecture, opened in 2004 by the Queen, the futuristic Wales Millenium Centre is host to a opera, dance and musicals throughout the year, making it a must see for those who like Welsh theatre. Entry is free throughout the year. While entrance to the theatre is charged free live performances take place in the foyer every lunchtime.
The National Assembly for Wales or the Senedd (Cardiff Bay) is the seat of Wales' national government and was opened on St David's Day 2006 by the Queen. Visitors have a chance to see public debates from the viewing gallery or a free tour around the building, which is made out of purely Welsh materials, and how it is designed eco friendly. Entry is free.
The Norwegian Church (Cardiff Bay, next to the Assembly)was first established in Cardiff Bay to serve the large community of Norwegian sailors working in the docks. Its main claim to fame is as the place where the author Roald Dahl was christened but today it is a cafe and art gallery.
Cardiff Bay Visitor Centre also known as the Tube is home to displays and exhibitions on the development of Cardiff Bay as the world's largest port. Entry is free.
The Doctor Who Exhibition (Cardiff Bay), is operated out of the Red Dragon centre. This exhibition boasts various props and displays of the series, as well as a guide to the various locations in the Cardiff and Wales areas that were used as filming locations for the BBC's series Torchwood
Llandaff Cathedral is situated in the ancient 'city of Llandaff' and is one of the oldest religous sites in Europe. The cathedral dates from 1107 and features some spectacular architecture.
Castell Coch meaning the 'Red Castle' in Welsh is a fairytale castle nestled on a hill in the outskirts of the city. Built for the 3rd Marquis of Bute, who was at one time the richest man in the world.
City Hall the domed roof of City Hall is one of the landmarks of Cardiff city centre. Dating from the turn of the century, it is built of beautiful white Portland stone. Inside, the marble hall is dominated by statues of Welsh heroes.
Bute Park A very large and beautiful park in the centre of the city, adjoining the city centre at Cardiff castle.
Museums and Galleries
The Museum of Welsh Life at St Fagans , free admission. Great for kids. Also features one of the most beautiful gardens in Wales.
National Museum & Gallery of Wales , free admission. An excellent collection of paintings from all periods (strong on Impressionists), plus archaeological and geological exhibits, cafes and shops. Buy parking vouchers here if needed.
The Cardiff Museum opening in 2008 this will show how Cardiff has developed from a small town into the capital of Wales. The museum will occupy the old library site in the city centre, which currently hosts large exhibitions focusing on themes of the city's history such as sports, industry, immigration or the arts.
Techniquest [www.techniquest.org] (Cardiff Bay, near the Millenium Centre) has over 160 science and technology exhibits to entertain the whole family. There is also a Science Theatre and tours of the Universe in the Planetarium. Entry entry £6.90 Adults, £4.80 children with concessions available for groups.
Location is derived from the great work of
WikiMapia
Top photos chosen by u all:
victoria regia waterlilly
Made by
MuseumWales
Victoria regia, a water-lily named in honour of Queen Victoria, was discovered in South America in 1837, the year of her accession to the throne. It was later named Victoria amazonica.
The leaves were an astonishing 2 metres across. The daughter of Joseph Paxton, Head Gardner at Chatsworth where the water-lily first flowered in Britain, managed to stand on one leaf without it sinking. The structure of the plant inspired Joseph Paxton's design for the Crystal Palace, built to house the Great Exhibition in Hyde Park in 1851. This highly detailed lithograph from the folio book
Victoria regia
1854 by Walter Hood Fitch, illustrates the intricate structure of different parts of the plant.
Further information and images
Victoria regia, lili'r dŵr a enwyd er anrhydedd y Frenhines Fictoria, ac a ddarganfuwyd yn Ne America ym 1837, blwyddyn ei hesgyniad i'r orsedd.
Roedd y dail yn 2 fetr syfrdanol o led. Llwyddodd merch Joseph Paxton, Prif Arddwr Chatsworth, lle blodeuodd y lili'r dŵr cyntaf ym Mhrydain, i sefyll ar un ddeilen heb iddi suddo. Ysbrydolodd strwythur y planhigyn gynllun Joseph Paxton ar gyfer Crystal Palace, a adeiladwyd i gynnal y Great Exhibition yn Hyde Park ym 1851. Daw'r lithograff manwl iawn hwn o'r llyfr ffolio
Victoria regia
1854 gan Walter Hood Fitch, ac mae'n darlunio strwythur cywrain gwahanol rannau o'r planhigyn.
UK - Wales - Cardiff Bay - St Davids Hotel Atrium - blue
Made by
Darrell Godliman
This is an old shot of the Atrium but I've got some of the exterior to come shortly from a recent trip to Cardiff. Being 5*'s and right on Cardiff Bay it was somewhat more expensive than the Travelodge we stayed in. One day... From Wikipedia : St David's Hotel & Spa is a luxury 5-star hotel situated in Cardiff Bay, Wales. It is located just off the A4232, and is close to Cardiff Bay railway station. It was originally owned by the Rocco Forte Hotels group, but was bought by the Principal Hotels group in 2007. It is arguably the most prestigious hotel in Wales and has a commanding position in Cardiff overlooking the Bay and the Barrage. The 132 room hotel is situated on the waterfront overlooking Cardiff Bay, and is generally regarded as Wales' leading luxury hotel. By the way did I mention one of my photos features on the FlickrBlog today ? Click here to see it :
blog.flickr.net/en/2010/02/26/tales-of-the-alhambra/
Fish Supper
Made by
andrewwdavies
These are my first ever pictures of a kingfisher. After seeing my first one last year, I have seen lots but never photographed one. I have been jealously looking at the kingfishers here on flickr and decided that my mission for 2008 was to get a kingfisher to be proud of. I sat in a freezing cold hide for nearly four hours, only catching the odd glimpse of a kingfisher, too fast or too far away to get a shot. This male was making frequent visits to the pond so I watched him diving and catching fish, then he came to a perch near to me to eat it. I'm pretty pleased with these shots, they have been cropped (obviously haha) but other than that, the shots are almost straight out of the camera. To get him with a fish is a bonus, maybe next time I can try some action shots of one diving. Well I can dream!!! I had to suffer for these shots tho, I was naughty and hand held my camera with a and it's a little sore now, but
WELL
worth it!
Such a friendly Robin.
Made by
Gale's photo
Because I'm off work this week I've been able to get out and about for walks up the woods a lot. I found a lovely clump of fungus, I knelt down to get some photos when I heard something behind me, when I looked it was a Robin. He was within one foot of where I was kneeling. I had some biscuits in my pocket (I always take a snack of some sort) and gave him some, he was so friendly he came right up to my hand, in the photo below you can see my hand with the robin just in the right top corner. I spent ages sat on the wet, muddy, cold ground, I didn't notice how cold and numb I was till I went to get up, it was so very well worth it though. This is the closest I have been to a wild bird, or at least for one to come to me. I went off then to find more fungus, when I came back, he came up to me again, this really has made my day. I have also cropped this slightly.
Glas y Dorlan
Made by
andrewwdavies
These are my first ever pictures of a kingfisher. After seeing my first one last year, I have seen lots but never photographed one. I have been jealously looking at the kingfishers here on flickr and decided that my mission for 2008 was to get a kingfisher to be proud of. I sat in a freezing cold hide for nearly four hours, only catching the odd glimpse of a kingfisher, too fast or too far away to get a shot. This male was making frequent visits to the pond so I watched him diving and catching fish, then he came to a perch near to me to eat it. I'm pretty pleased with these shots, they have been cropped (obviously haha) but other than that, the shots are almost straight out of the camera. I had to suffer for these shots tho, I was naughty and hand held my camera with a and it's a little sore now, but
WELL
worth it!
Victorian glass models: Portuguese man-of-war
Made by
MuseumWales
An intricate antique glass model of a Portuguese Man-of-War (Physalia arethusa)
The 'float' is about 55mm wide by 90mm long. Total height: 240mm. There are about two hundred tentacles made of thin coloured glass, supported and attached by fine copper wires. See a
magnified version
of this image, or
discover more about this remarkable collection
Model cywrain o chwysigen fôr (Physalia arethusa)
Mae'r 'arnofyn' yn mesur rhyw 55mm o led a 90mm o hyd. Uchder cyfan: 240mm. Ceir rhyw ddau gant o dentaclau wedi'u gwneud o wydr lliw, main. Cânt eu dal a'u cynnal gan wifrau copr main.
St Fagans Old School (literally) Photography - Zeiss Ikonta 521/2 6x9
Made by
VEB Zardoz the Gravyboat
View On Black
In the old school at St Fagans in 2007, a group of welsh primary school children had to dress, and have a day at school, exactly as they would have done just before WW1 (less any necessary caning). Watching them trying to cope with nibbed pens and inkwells was quite fun, as was listening to the sound of absolute silence in the classroom, and iron discipline dispensed by the (very attractive) schoolmistress, also in period costume. I had to take this shot without the benefit of a tripod, at a 1/2 second exposure, handheld, so plenty of intensly arty blur from the old Ikonta's 105mm f/4.5 Novar lens. I quite like the result though. Zeiss Ikonta 521/2 6x9 Novar 105mm f/4.5
Six Spot Burnet Moth....
Made by
Gale's photo
I'm posting another one of these because this is all I managed to bring home with me after a long walk on Sunday....we waited until the rain had stopped and off we went....I found and photographed some nice fungus and a first for me, I saw a woodpeckers hole in a tree with the mother just coming in to feed a baby, who was poking it's head out for the food.....I got a few great shots of them, I was really pleased...... anyway on the way home, I took a couple of lousy photos, I decided to delete them, but pressed the wrong button and deleted all the photos on the card...no fungus photos or baby woodpecker photos...I was so annoyed with myself.....so instead I took this photo of this lovely moth....
Cardiff Castle....north gate
Made by
welshlady
View On Black
Having fun with Orton effect...second try. Now some history... Cardiff Castle is an unusual blend of Roman fort, medieval castle and fanciful Victorian gothic mansion. The Romans established a fort on the site in the 1st century AD, but the square 8 acre fort that remains today was built in the 4th century. When the Normans built their castle in the late 11th century what remained of the Roman walls was buried under earth ramparts. The walls were revealed during excavations in 1889, and were rebuilt on the original foundations - clearly visible in places - between 1922 and 1925.
The Way Things Were
Made by
dahil ŧ
This was taken in the Gwalia Supply Company Store about 1880. That's to say it was taken in a reconstruction of the original store found in St. Fagan's National History Museum, just outside Cardiff.
www.museumwales.ac.uk/en/stfagans/
This museum contains many reconstructed buildings, of all ages, taken from all over Wales and rebuilt as the originals, in the grounds of St Fagan's Castle. It's a fascinating way to spend a day. But I couldn't find the checkout and there was no-one behind the counter. Also thanks to my friend for the use (and abuse) of his texture.
Made by
pollywaffle
Feel free to leave feedback and criticism! Shot on my Pentax K1000 using Ilford HP5+ 35mm film. For my Documentary Photography module at uni. Second assignment - street photography. Think this is my favourite that I've taken for this so far. I developed my film today but most of it was ruined, so glad this photo wasn't! Shot at 50mm, at f2 and at either 1/1000 or 1/500 seconds. Can't remember which but I've shot the entire film on these settings. Only digital PP was to up the contrast slightly to match actual print, my scanner reduces it SO much.
TWITTER
Reflection in moat..
Made by
welshlady
Cardiff Castle is one of Wales's leading tourist attractions. Situated in the very heart of the capital, alongside city centre shopping and the magnificent Bute Park, the Castle's enchanting fairytale towers conceal an elaborate and splendid interior. Contained within its mighty walls is a history spanning nearly 2,000 years, dating from the coming of the Romans in the first century AD After the Norman Conquest the Castle's Keep was built, and a number of Medieval fortifications and dwellings followed..............
156: Goodbye Summer Sun
Made by
Callissa
156/365 Alas, nothing lasts forever and good British weather is most definitly one of those things! We day tripped to St Fagans: National History Museum located North West of Cardiff and we had a lovely day. It reminded me a lot of the the Norwegian Folk museum in Oslo but it was bigger. I got some pictures of the place but I seam to suck at those sort of images....need more practise! So here it is more flowers (and bees) :)
Explore:
Highest position: 206 on Monday, June 7, 2010
Winter Wonderland Wheel
Made by
2plus2isfive
Pinhole shot of the big wheel at the Winter Wonderland, Cardiff. Taken with the
'Hasselhole'
...foam core box to fit A12 backs. Also...I just purchased a Zero Image 2000, very excited to start using it :) I'd imagine it's a little less awkward to use than this black foam core box held on with elastic bands that I've currently got. About a 10 minute exposure on Ektar 100
Lunch Break
Made by
Time Grabber
Large cut Clarks Pie (meat and potato) on a plate with bread and butter and a mug of tea (optional) behind. I think they also go well with a pint from the local brewery of Brains. Clarks pies have been making pies in Cardiff for nearly 100 years and have been making them in Paget Street, Grangetown. Cardiff for the last 50 years. Checkout the Clarksie web site
www.clarksoriginalpies.co.uk
The Senedd
Made by
2plus2isfive
The Senedd, National Assembly for Wales. Designed by Richard Rogers Partnership. I think it's great. Eight pictures because the 80mm wasn't wide enough and I wanted to finish the roll off...(although admittedly this took up most of the roll). Rolleiflex Automat X, CP+R25A, Ilford HP5+, HC-110 Dilution H Might be the last from my Rolleiflex for a while...I just took delivery of a Zeiss Distagon 50mm CF FLE and a 500CM body is in the mail. Eeep!
A Place To Yourself - 11/52
Made by
pollywaffle
I went down to the Bay today, just because I finally had a day free of plans or uni work and wanted somewhere nice and people-free - it was so quiet and empty today - perfect! Didn't actually go with the intention of taking this week's 52, but remembered when I was down there that I hadn't taken one this week. I'll try to put more effort in next week! Straight out of camera besides crop.
Parrot Waxcap-Hygrocybe psittacina.
Made by
Gale's photo
Another first...went for a walk up the reservoir with Aaron this afternoon, cold but dry....we found this lovely cluster of beautiful fungus...I have been looking for these for ages, I hadn't realised they were as small as they were, only about an inch high, they were growing around the base of Holly trees, amongst the moss.. Had to use flash as it was pretty dark under the trees.
Amethyst Deceiver-Laccaria amethystina....
Made by
Gale's photo
Another first for me....These fungi were amazing, such a fabulous colour, and my favourite, I love anything purple...They are very young ones, the cap has not opened yet... These were growing in a hollow at the base of a tree, we were collecting sweet chestnuts when I spotted them... Found Castle Coch woods Tongwynlais 15-10-06....just for the record.
Light Artillery
Made by
Brainless Angel
I will give up my lightgun - when they prise it from my cold, dead fingers! For an idea which supposedly never caught on, the lightgun was pretty damn ubiquitous. They always cost a fortune, there were only ever a couple of games each could play, and yet they shifted units by the sandcrawlerload. And you can't even put up a set of shelves with one!
Videos:

Doctor Who Exhibition - Cardiff Bay (2006)
A look inside the new Doctor Who Exhibition at Cardiff Bay...Doctor Who TARDIS Daleks Cybermen Cardiff Monsters


Coxster.co.uk | A Trainspotting Seagull at Cardiff Central
around the London end of Cardiff Central station, possibly trainspotting - 29th April 2006....seagull train trainspotting wondering walking around cardiff central railway station class 142


Shree Swaminarayan Temple Cardiff -25th utsav-mandir parade
Shree Swaminarayan Temple Cardiff - 25th utsav (anniversary) parade through Cardiff...swaminarayan temple cardiff mandir utsav wales parade hindu indian bhuj nar narayan dev maharajshri


Britain's Best Breaks: Cardiff: Bridgend
With it's lofty Castle, Cardiff is steeped in history going back 2000 years with some surprising delights from the 15 th to the 19 th century. There are


Britain's Best Breaks: Cardiff: Rhondda Heritage Park
With it's lofty Castle, Cardiff is steeped in history going back 2000 years with some surprising delights from the 15 th to the 19 th century. There are


Takeoff, Maes awyr Caerdydd/Cardiff airport 2006
Takeoff from Cardiff airport. Air view of Cardiff 18/08/2006...Cardiff Airplane Caerdydd Takeoff Airport Wales Cymru


The Cardiff Bubble
using a Class 121 'Bubble Car' on its Cardiff Bay to Cardiff Queen Street route and here it is in action!...Bubble Cardiff


Cardiff: City of Culture
. A three minute promotional video for the city of Cardiff. Feedback appreciated. Enjoy!...Cardiff City Culture Promotional Millenium Stadium Welsh Wales Cymru Caerdydd Tourism


Cardiff - 27th Jan 2007
My day trip to Cardiff to see John Barrowman in panto! Went to the Bay to do some Doctor Who and Torchwood sight seeing first and popped into the


Capoeira in Cardiff
capoeira...capoeira cardiff bristol brazil wintercapoeira tomswindell tom swindell


Cardiff Giant
account of the Cardiff Giant hoax to a group of schoolchildren visiting the Cardiff Giant at the Farmer's Museum in Cooperstown, New York....cardiff giant hoax


Brompton Cycle bike ride commute in Llandaff, Cardiff, Wales
Journey to work on a Brompton folding bike....Cycle bike commute travel brompton folding bici cardiff wales


Cardiff Waterbus the movie
A trip on the waterbus in 2003...Cardiff Bay Waterbus Ben Sallter Penarth Barrage South Wales Boats


Cardiff to Glasgow in 3mins 30secs
400 mile Trip From Cardiff, Wales, UK to Glasgow, Scotland, UK, in just 3and half minutes...roadtrip Road Trip Cardiff Wales UK England


A weekend in Cardiff - July 2007
to Cardiff. We originally went to go to the Theatre to see 42nd Street but got to do all sorts of other kool stuff to! I love Cardiff


A Winters Walk in Cardiff Bay
A small funny film of Cardiff Bay...cardiff bay 102tropical emma english sam lane llantwit major school


Bristol to Cardiff by Motorway
to Cardiff via the A4018, M5, M4, M48 (First Severn Crossing), M4, A48(M) and A48....Bristol Cardiff


Cardiff Bay in South Wales (UK)
re-development of the old 'Tiger Bay' area in the centre of Cardiff. Also the home of the Welsh Assembly Government. You can download the


Cardiff Trip - May 2006
Me and my friends on Cardiff Trip, May 2006. Music by L'Arc en Ciel - Feeling Fine...cardiff trip castle bay l'arc


Nearest places of interest:
Popular places: