Find hotels near Camden Bridge
Videos: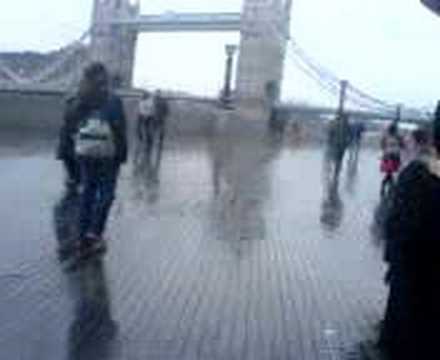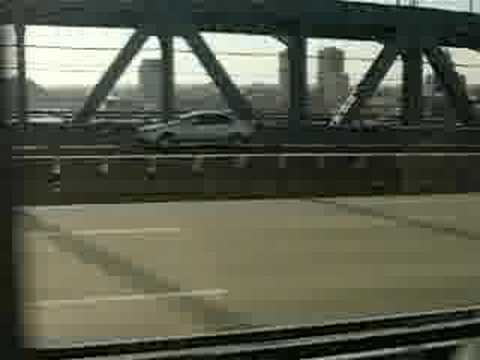 More videos
Camden Bridge
Camden Bridge is a plate girder bridge that spans the Mississippi River in Minneapolis, Minnesota. It connects 42nd Avenue North in the Camden community on the west side of the river to 37th Avenue Northeast in Northeast Minneapolis on the east side. It also links Webber Parkway (on the west side) to St (...)
Location is derived from the great work of
WikiMapia
Top photos chosen by u all:
Rookery
Made by
Thor59
A rookery is a colony of breeding animals. This is a rookery of herons. You can see their nests and some of the herons on the tree tops of this island. Located on the Mississippi River in Minnesota.
Scavenger Hunt!
Made by
bryanbope
I had a blast trying to find all these critters. I found 2. That means, I have plenty more to look for when I go back!
North Mississippi Regional Park
Made by
bryanbope
Right outside of the Camden/Webber neighborhood in Minneapolis
ARRA Sign
Made by
crossn81
Camden Bridge reconstruction.
CP 9597; Minneapolis, MN
Made by
ottergoose
Crossing the Mississippi.
s1-1.jpg
Made by
fatlotion
Videos:

Taking the high Speed Line over the Benjamin Franklin Bridge
The train is going from Camden to Philadelphia...camden train philly philadelphia patco bridge high hi speed line river tugboat tanker tide speedline


Our Awesome Detour Of Camden To Tower Bridge
Were tourists...Awsomness


Taking Train From Camden to Philadelphia on PATCO
train going over the Benjamin Franklin Bridge. You see the the Delaware River frozen over with ice and the prison on the Camden waterfront. They're thinking


Crossing the Ben Franklin Bridge on a Bicycle
A video of the route from the riverline train station at Rutgers Camden over the Ben Franklin Bridge into Philadelphia...bicycle bridge path walkway streetfilms


Going Across the Benjamin Franklin Bridge
Benjamin Franklin Bridge when I took this...The trip begins in Camden, New Jersey and ends in Philadelphia, Pennsylvania...The bridge spans


London
, big ben, tower bridge , camden town , osxford street, hide park, etc...london Big ben tower bridge camden town people streets hide park


London Calling
family, in tribute to our forthcoming journey to London....london eye buckingham palace regent garden shakespeare's globe camden bridge tower underground parliament madame tussaud


Derby streets by Car pt 3, A trip around the City of Derby
Street 04:14 Duke Street 04:21 St Marys Bridge Chapel 04:23 St Marys Bridge over River Derwent 04:26 Mansfield Road 05:00


Camden Riversharks fireworks 2
Fireworks after the Camden Riversharks game, with the Ben Franklin Bridge in the background...Fireworks Camden Riversharks Ben Franklin Bridge


speedlining
riding the PATCO train over the Ben Franklin Bridge from Philadelphia, PA to Camden, NJ for work....commute train newjersey philadelphia bridge


Londonurlaub Teil 2
-In einem Club bei Camden Lock - Die Musik -In einem Club bei Camden Lock - Der Draußenbereich -In einem Club bei Camden Lock - David Gest


On The Good Ship Lollipop - Philadelphia
a boat called the Good Ship Lollipop that gave short tours of the Philly and Camden waterfronts. It was mainly for kids with a clown on board. I


05-01-07_2200.3gp
Ferry Ride from Philadelphia, PA to Camden, New Jersey - Seeing The Ben Franklin Bridge, and USS New Jersey....mobile video cellphone


London trip...
journ�e sympatik dans London city: Big Ben London eye Downing street Camden market Oxford street Picadilly circus London bridge......londres


Do You Think You Would Die If You Jumped Off Of Here?
Do You?...Ben Franklin Bridge Bike Path Camden Philadelphia


Camden Riversharks fireworks
Fireworks after the Camden Riversharks game, with the Ben Franklin Bridge in the background...Fireworks Camden Riversharks Ben Franklin Bridge


de perfil
aun caminando por el puente...camden nj philly benjamin franklin bridge


Philadelphia Skyline at night from Campbell's Field, Camden
The Philadelphia skyline and Ben Franklin Bridge from the left field porch of Camden's Campbell's field at night...Philadelphia skyline Camden Campbell's Ben Franklin Bridge


Nearest places of interest:
Popular places: