Find hotels near Brighton, Ontario
Videos: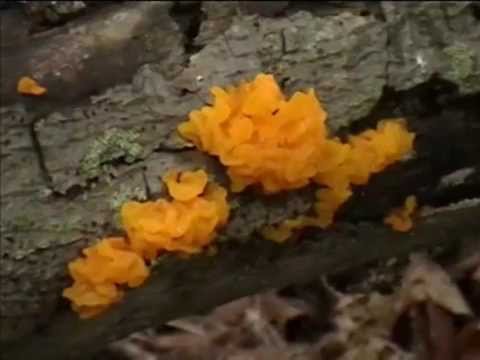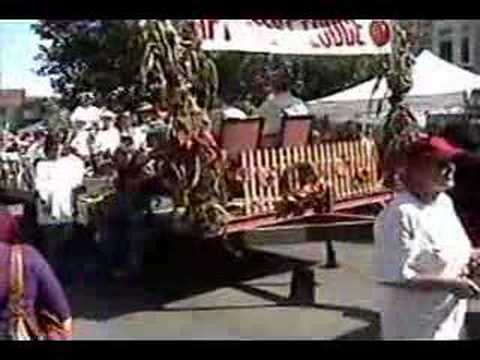 More videos
Brighton, Ontario
Brighton is a town in Northumberland County, Ontario, Canada, approximately 150 kilometres east of Toronto and 100 kilometres west of Kingston. It is intersected by both Highway 401 and the former Ontario Provincial Highway 2.
Location is derived from the great work of
WikiMapia
Top photos chosen by u all:
Engine 2534 @ Memory Junction
Made by
Jeannot7
The Century old former CN Station and grounds, have been purchased by Mr. Ralph Bangay, a local historian. It was constructed in 1857, using brick from the local area, and followed a similiar design of other stations between Toronto and Montreal. In it's heyday, the station was a very busy place, as seen in the picture on this page:
Brighton Railway Museum
. It was a popular arrival spot for guests travelling to Presquile (now the site of a large Provincial Park). The station remained open for passenger service until the 1960's, and then used only for Express freight and for the C.N. maintenace people until recently. On the back track are some examples of Canadian railway equipment he has acquired for restoration and display. The station also reflects Brighton's historical past, as well as the area's rich Marine history.
Engine 2534 @ Memory Junction
Made by
Jeannot7
Originally Grand Trunk Railway. Class N-4-A Built by the Montreal Locomotive Works in 1906. Renumbered #2534, when taken over by the Canadian Naitonal Railway. the locomotive was originally assigned to Turcott Roundhouse. Because of it's 40,000lbs of tractive power, it was used to draw freight, passengers and mixed train service between Quebec City, Montreal, Ottawa and Pembroke. In 1959, it was withdrawn from service and in 1966 presented to the City of Belleville. In 1998, after much thought and work the engine was brought to Brighton. due to it's tremendous weight (105 tons), it was dismantled into two separate pieces and placed on flat bed floats. Although the journey to its new home didn't take long, it took a crew of twelve men over eight hours to load and unload the train. C.N.R #2534 is one of only three remaining in existence in the N-4-A Class.
CNR Caboose @ Memory Junction
Made by
Jeannot7
The caboose at Memory Junction was constructed by Canadian National and saw much of it's service out on the prairies in Saskatchewan. It is 90% restored after being moved from Trenton, Ontario. Much of this restoration was performed throught the efforts of Mr Horace Hubbs, a dedicated volunteer at the museum. As a true piece of railway history, the caboose was always at the rear of the train. It housed the rear end Conductor and Brakemen who often sat up in the cupula from where they could view the length of the train. From here they could spot a problem with the train such as smoking wheel bearings, uneven loads or swaying cars. It was also their home on wheels when stopped over at the terminals.
Week 35: Colour
Made by
Rokudan
Catching up ... been away for a couple of weeks and heading right back out again after I post my Week 36 shot ... see y'all next week :-) These beautiful marigolds were found in a parking lot at a local grocery store near our cottage ... actually planted in a cement divider that separated sections of the lot ... I was fortunate enough that I could get close enough to them so that the pavement doesn't show in the photo ... sorry if you thought this was part of a country garden and I've just ruined it for you.
2010/365 September 17 - Greenscape
Made by
colin.jagoe
Ok. I checked @dailyshoot this AM, and the website had something about a square photo, which, admittedly I thought was a repeat. Ok, not a problem. So I took some photos and then tonight, when I went to post, the assignment was NOT was I had seen this am. Luckily there's lots of green in the photos I took of Brighton's central park area. Not a 'square', but kinda. @dailyshoot Showcase the beauty of living foliage! Make a photo of a single leaf or an entire greenscape today. #ds306
#ds414 Coat of Arms
Made by
colin.jagoe
This is on the war memorial in the park in the middle of town. It contains the coat of arms of 4 provinces They are, from top left and clockwise : Ontario, Quebec and New Brunswick, Nova Scotia. The NS one is an old one apparently
has some history.
It took some digging to find out what that one was. :) @dailyshoot Make a photograph with a symbol or an icon in it today. #ds414
2010/365 October 7 - Abandoned
Made by
colin.jagoe
This is a house in Brighton that partially burned in a fire a few years ago. It's been boarded up ever since. Apparently it has historical and architectural significance, but there is are criminal charges related to the fire. So it just sits and continues to decay. @dailyshoot Illustrate an aspect of modern culture today. Make a photo that communicates the feeling of abandoned or discarded. #ds326
2010/365 May 19 - Simple
Made by
colin.jagoe
The simple folio on a table amidst the chaos of the national science fair. All the judges have this simple black folder and make all their notes and calculations on the papers inside to determine the winners in a complex maze of categories and projects. @dailyshoot Make a photo today that distills some simplicity from the complexity of the world. #ds185
2010/365 Sept 9 95 Years of Education
Made by
colin.jagoe
This is the front of Brighton Public School. The building is likely to be demolished in a year or two, as a new school is slated to begin construction sometime in a few weeks. @dailyshoot Make a photograph of the front of a building today. Could be your house, the bank, or city hall. #ds298
Broken Tie HDR
Made by
mikebrown666
Broken railroad tie discarded (like so much) by the railways. Brighton, Ontario, Canada. A bit of an experiment to see what details the HDR process could bring out. HDR created from three exposures (-2, 0, +2 stops) off a Nikon D90's auto-bracket program. Processed by Photomatix.
Northumberland EMS Brighton Base
Made by
WolfmanHarris84
Paramedics in Brighton are based out of the local fire hall. Both trucks are front line, but only one is staffed. They're rotated with one being used during the day and the other at night to balance the wear and tear across the fleet.
2010/365 May 5 - Menu
Made by
colin.jagoe
Busy day today, this is the menu at the Peel Pub in Montreal, where we got to have a meal to close out the day. @dailyshoot Breakfast, lunch, or dinner. Make a photograph of a yummy part of one of your meals today. #ds171
Week 26: A Pop Of Colour
Made by
Rokudan
On July the 1st (Canada Day) we celebrated Canada's 144th birthday. Pretty well everyone sports red and white clothing. I managed to capture this pop of red (worn by my wife) in my nephew's wife's sunglasses.
#ds605 Metal Petals
Made by
colin.jagoe
This flower decoration sits outside my front door. Don't really notice it much. @dailyshoot Pay attention to your surroundings today. Make a photo of something you walk by every day without noticing. @ds605
Close-up on CN Rail logo
Made by
Will S.
I assume this slogan was to contrast with CP, which was mostly out west. From the
Memory Junction Railway Museum
in Brighton, Ontario.
CN bus
Made by
Will S.
I've never seen a CN bus before; I don't think they're involved in bus service. So I can only conclude this is for their own employees. Parked beside the CN line in Brighton, Ontario.
Christian Reformed Church logo atop spire
Made by
Will S.
The distinctive cross-triangle-hybrid logo of the Christian Reformed Churches of North America, atop the spire, at Fellowship Christian Reformed Church; Brighton, Ontario.
steam engine
Made by
snowpics.ca
This engine is located at the Brighton Rail Museum off Ontario street south of Hwy 2 in Brighton. A neat location even though they were closed already for the season.
Welcome to Brighton! Wanna beer?
Made by
Will S.
Tourist information centre, the Chamber of Commerce, the Community Policing Committee, AND the Beer Store, all in one building. Cheers! Brighton, Ontario.
The Weese Family 20061022
Made by
bigbearbard
My brother Lawrence, his wife Penny and their three sons Lawrence The 3rd (wearing white), Benjamin (Ben) and Christopher (the youngest). Love you all.
Videos: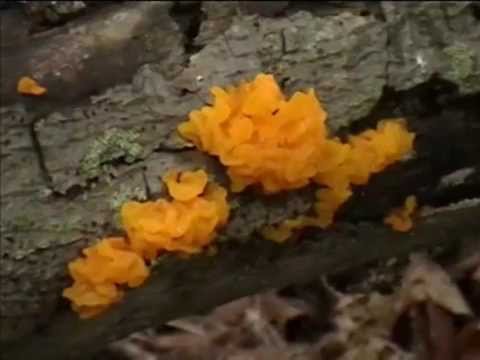 Fungus - Presqu'ile Park - Part II
fungus, toadstools and mushrooms found in a Provincial Park near Brighton Ontario Canada....fungus fungi toadstools mushroom bum Brighton Ontario Belleville barfsoup short comedy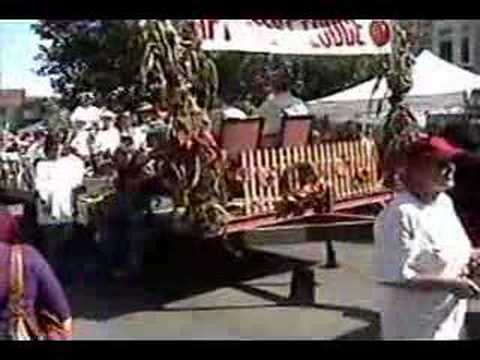 Brighton Applefest Parade 2007
is the amazing (new and improved) Applefest for the year of 2007....apple fest applefest halloween bobbing apples Brighton food parade Canada Ontario


Nearest places of interest:
Popular places: