Find hotels near Boeing Field
Videos: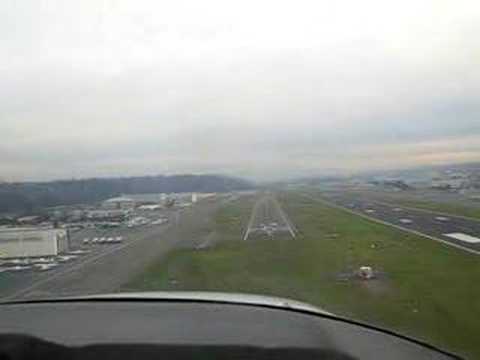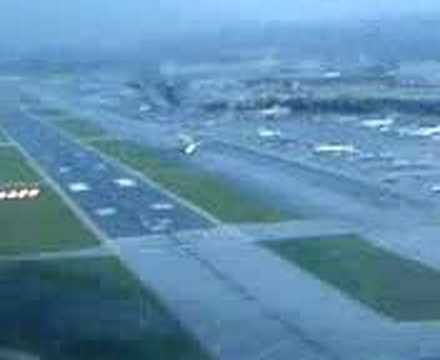 More videos
Boeing Field
Boeing Field, officially King County International Airport (IATA: BFI, ICAO: KBFI) is a two-runway airport owned and run by King County, Washington. The airport has some passenger service, but is mostly used by general aviation and cargo. It is named after the founder of the Boeing Company, William E. Boeing.
Location is derived from the great work of
WikiMapia
Top photos chosen by u all:
The Red Barn ...
Made by
♦ Tom
... or Boeing's humble beginnings @ Boeing Field, Seattle (Washington) USA Built in 1909 and moved to its present location in 1975, the Red Barn houses an interesting exhibit of Seattle's Museum of Flight. The 'Boeing Story 1916–1958', contains rare artifacts, such as the famous mail bag carried in 1919 by Boeing, Sr., and Eddie Hubbard during the first international U.S. Air Mail flight from Vancouver, B.C., to Seattle; a re-created factory workshop, showing the Red Barn as it was used during production of the Boeing Model C and Model 40; and exhibitry on the early history of Boeing and other major founders of the American aerospace industry.
Antonov Design Bureau UR-82008
Made by
Drewski2112
ADB548F from Incheon (Seoul), South Korea. This later departed to PAE using the same flight number.
Traffic Control
Made by
T a k
There's this odd observation deck thing... looking over the parking lot.
BAW49
Made by
Drewski2112
The daily British Airways flight from LHR on finals for SEA.
Controller Comp
Made by
Drewski2112
The Boeing Field Ground desk.
Videos:

Landing At Boeing Field
My friend Mike landing at Boeing Field on 12/16/06 in a Cessna 150....flying airplane cessna boeing field airport


Landing C-130 at Boeing Field Seattle
The Lockheed C-130 Hercules in a landing at Boeing Co. Field at Seattle....Landing C-130 Hercules Seattle


Boeing Field landing with 747LCF footage
flight. We delayed our landing to avoid any wake turbulence that would have drifted across our flight path....Flying Landing Light Aircraft Boeing Seattle


Long Drive to Snoqualmie falls & Seattle's Boeing Field
through tunnels at a great speeds on my new car KIA RIO. Me and My Parents enjoyed this Sunday :)...Snoqualmie falls Boeing Field


747LCF Takeoff at Boeing Field
Shot from the cockpit of a Cessna 172S....747LCF Cessna 172 Boeing Field Takeoff Awesome


Cessna 172SP flying from Seattle to Boeing Field
Flight Simulator Flight in a Cessna 172SP. Hope you enjoy....plane flight simulator 172 fly cessna airport


bruceair Aerobatic Ride in Extra 300L
take my first aerobatic ride in the Extra 300L. Take off was from Boeing Field and aerobatics around north of Fall City. The perfect way to start my


Lear 35 takeoff from Boeing Field
Lear Jet 35 takeoff from Boeing Field...tower view...tower control learjet 35 boeing field seattle airplane


B-17 flight
a WWII vet, we flew out of Boeing Field in Seattle, WA....B-17 WWII boeing field collings foundation Nine O'Nine seattle


Diamond DA42 Twin Star Landing Boeing Field
runway 31L on the north end) we touch down back home...Diamond DA42 Twin Star Landing Airplane Boeing Field Seattle WA BFI KBFI beautiful aviation


B-17 Flight 1
B-17 Flight from Boeing Field...B17 Boeing Field


Boeing 737 take off from Love Field, Dallas, TX
On our way to Houston Hobby...jet plane love field dallas houston hobby aircraft southwest airlines boeing 737


Takeoff
Takeoff from Boeing Field runway 31R in a Cessna 172SP...Cessna 172 Boeing Field


Air India Boeing 777 Landing Boeing Field
Air India 777 Landing Boeing Field...air india boeing 777 airplane aircraft landing field


Landing at SEA on Alaska Airlines flight 503
airport on July 14 2006. North Seattle, downtown, Lake Washington, Boeing Field (with Museum of Flight Concorde), Renton Municipal Airport, and finally


Crosswind landing with engine failure
Boeing 737-200 United Airlines Seattle Boeing Field BFI 36kt crosswind with engine failure in engine 1...Flight sim simulator crosswind landing engine failure united airlines boeing


Horizon Air bumpy approach to Seatac
. Seward Park and Lake Washington are visible. Also I-5 and Boeing Field (KBFI) are in view just before the landing gear drops.


Flying around Seattle
I took off from Boeing Field (BFI), flew to Paine Field (PAE), then down to Tacoma Narrows (TIW). Finally back through


Grapes on a Plane
a Westwind 2 jet. Footage comprised of takeoff from Seattle, WA at Boeing Field, a plane interior built by Greenpoint Technologies, and aerial views of the


Popular places: