Find hotels near Berliner Philharmonie
Videos: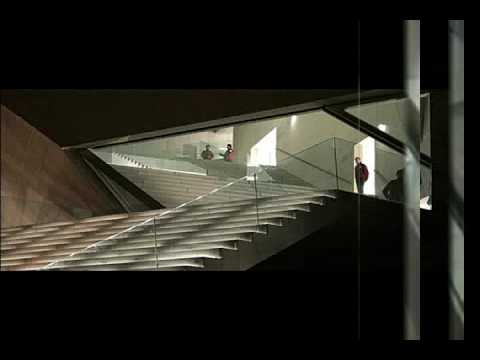 More videos
Berliner Philharmonie
The Berliner Philharmonie in Berlin-Tiergarten is one of the most important concert halls in Berlin. It is home to the Berlin Philharmonic Orchestra. It was built by the architect Hans Scharoun in the years 1960-1963. The Berlin Philharmonic Orchestra rehearsing inside the Philharmonie The Berlin Philharmonic Orchestra rehearsing inside the Philharmonie
Location is derived from the great work of
WikiMapia
Top photos chosen by u all:
Berlin 0323
Made by
whistlepunch
Kammermusiksaal (Chamber Music Hall) and Philharmonie The Philharmonie was the first of a series of buildings which would create a Kulturforum (including the Kammermusiksaal, Staatsbibliothek, and Neue Nationalgalerie) in an area of Berlin leveled before the war by Speer. The site of the Kulturforum was near the former center of Berlin at Potsdamer Platz and was adjacent the the Berlin Wall and was intended by Scharoun to be the seed of a cultural center for a reunited Berlin. The construction of the Kammermusiksaal (chamber music hall) in 1987 completed Hans Scharoun's concept for the Kulturforum almost thirty years after construction had started on the Philharmonie in 1960. The basic concepts of the building are clearly related to its next-door neighbor, the Philharmonie. The building is designed from the inside-out, with blocks of seating accommodating the audience in a 360 degree rake around the central stage. If the central stage arrangement was an experiment in the Philharmonie, it was taken for granted—and taken further—in the Kammermusiksaal; seats are configured to allow moving ensembles and experimental music, in which performers are placed in multiple locations
germany.archiseek.com/brandenburg/berlin/kammermusiksaal....
berlin philharmonic interior 1
Made by
Doctor Casino
This postwar building seeks to break down traditional hierarchies of power and order in a few ways. In terms of site planning, it's placed so as to deflect the Potsdamerplatz - formerly one of the great Nazi parade routes through Berlin. (This is quite clear if you pull this building up on the map.) As a concert hall, it's arranged with the performance space in the middle and an exuberant variety of different balconies dispersed around. The hope was that this strategy, combined with a careful attention to acoustics, would ensure that there were no bad seats. In practice, this isn't 100% true - our cheap seats later this evening definitely had their acoustic minuses.... but they were absolutely fabulous compared to the cheap seats at the much more traditionally-designed Staatsoper in Vienna, where I could, with great effort, managed to see the heads of three or four members of the orchestra and about 3/5 of the stage set. Bravo Scharoun! This is an example of an image from the stage in the trip when I had my mini-tripod but had mislaid my cable release, so getting non-shaky photos of stuff like this was tough. I picked up another cable a day or two into Vienna....
Berlin Kulturforum dahinter preuss. Staatsbibliothek II
Made by
Wolfsraum
gesehen von der Promenade des Kammermusiksaals. --- Das mächtige "Bücherschiff" gehört zum Kulturforum Berlin, es wurde von 1967 bis 1978 nach Plänen des Architekten Hans Scharoun errichtet. Nach Scharouns Tod im Jahr 1972 wurde das Gebäude von seinem Schüler Edgar Wisniewski vollendet. Die Raumkomposition des Gebäudes steht mit seiner beeindruckenden Leselandschaft für Offenheit und Gemeinschaft. Einem breiten Publikum ist das Gebäude der Staatsbibliothek auch durch den preisgekrönten Film Himmel über Berlin von Wim Wenders bekannt geworden. Dieser Standort entwickelte sich in den nächsten Jahren zur Bibliothek der Moderne. ---- dahinter die Türkis-Kuppel des Imax, Theater am Potsdamer Platz (Berlinale Palast), Debis-Haus, Imax inzwischen geschlossen.
Philharmonie
Made by
96dpi
Hans Scharoun designed the hall, which was constructed over the years 1960-1963. It is a singular building, asymmetrical and tentlike, with the main concert hall in the shape of a pentagon. Source
Wikipedia
Die neue Philharmonie wurde 1960 bis 1963 von Hans Scharoun erbaut und am 15. Oktober 1963 eingeweiht. Sie gehört heute zusammen mit dem Kammermusiksaal und anderen Gebäuden zum Kulturforum Berlin am Potsdamer Platz Quelle: Wikipedia
berlin philharmonic circulation
Made by
Doctor Casino
Part of Scharoun's egalitarian agenda for the building was to break down the traditional grand staircase entrance to the concert hall, while still having an effective system for getting people to their sections and seats. The solution is a Piranesian world of stairways which, surprisingly, is quite easy to get around. I was quite impressed by the speed with which the population of the concert hall transferred itself to the lobby during intermission.
Berliner Philharmonie - night
Made by
alex robertson
Architect: Hans Scharoun, 1963
Satellite view on Google Maps
36532 Du brauchst eigentlich nicht
Made by
golli43
zu verreisen, steige an irgendeiner beliebigen Haltestelle der S-Bahn/U-Bahn oder eines anderen Verkehrsmittels in Berlin aus und laufe los, irgendwie kommst du auch wieder nach Hause, mit der Feststellung du warst auf einem anderen Planeten, vorausgesetzt du siehtst auch alles richtig und hast Phantasie!
DSC_9134-13-57
Made by
Abiola_Lapite
The street on which the Philharmonie building is located is named, logically enough, after its most famous conductor, Herbert von Karajan. What's even more interesting is that the street on the other side is called Ben-Gurion-Straße - in Berlin there's no escaping the weight of history ...
Berlin Kammermusiksaal Freitreppe
Made by
Wolfsraum
Herbert-von-Karajan-Straße 1. von der Terrasse oberhalb der Treppe hat man einen beeindruckenden Blick auf den Potsdamer Platz..
www.luise-berlin.de/lexikon/mitte/k/kammermusiksaal.htm
33889 Who Knows Tomorrow - Überraschende Begegnungen
Made by
golli43
Berlin-Mitte, Neue Nationalgalerie, Friedrichwerdersche Kirche und Hamburger Bahnhof, kommt mit und lasst die Bilder des 2. Tages auf euch einwirken! Es waren zwei anstrengende Tage. Beschreibungen sind hier glaube ich überflüssig!
berliner philharmonie, kammemusiksaal1_251209rs
Made by
rolfschroeter
berliner mozartchor
from
sketchbook 13*18 1209
, digital colour
2008-05-29 - Culture
Made by
Allen N
Looking out from Saint Matthew Church towards Potsdamer Platz and the Berliner Philharmonie, one of Berlin's most famous and important concert halls.
_DSC0001RAW_1
Made by
reppepluc
Lobby of the Berlin Philharmonie, which was fantastic. We saw a rehearsal, and got to see both the main hall, and the chamber hall.
Berliner Philharmoniker
Made by
paula soler-moya
located close to Potsdamer Platz in the Kulturforum area it was designed by Hans Scharoun and built between 1960-1963.
DSC_9162-14-25
Made by
Abiola_Lapite
Herbert von Karajan's old stomping grounds, where all those yellow Deutsche Grammophone records were made ...
Berlin Philharmonie
Made by
david.bank (www.david-bank.com)
The masterpiece from Hans Scharoun, built from 1960-1963 and home of the Berlin Philharmonic Orchestra.
#9530
Made by
patrickhh
View On Black
〪〪〪〪〫〫〫
Made by
barbera*
nicer on black
berlin philharmonic @ night
Made by
Dusty Sneakers
supersize!
Berlin - Philharmonie
Made by
roger4336
The Berliner Philharmonie concert hall was built in 1963 for the Berlin Philharmonic Orchestra.
Videos:

NERLIN PHILHARMONIE
BERLIN...BERLIN; PHILHARMONIE;


Casa da Música (Porto-Portugal)
it to the Walt Disney Concert Hall, in Los Angeles, and the Berliner Philharmonie. Casa da Música has two main auditoriums, though many other areas of


Visit to Croatia, Montenegro and Bosnia Herzegovina
the background is that of Guseppe Verdi's Sinfonia 'Giovanna d'Arco. Berliner Philharmoniker - Conducter Herbert Von Karajan. The tour was organised by the YTC Malta


The RMS Queen Mary & The Yarrow Project: Part 2 of 2
Reprise of Raise the Titanic" Composed by John Barry, Performed by the Prague Philharmonic Orchestra, Released by Silva America "Cersum Percifico" Lyrics and Performance by


The RMS Queen Mary & The Yarrow Project: Part 1 of 2
Reprise of Raise the Titanic" Composed by John Barry, Performed by the Prague Philharmonic Orchestra, Released by Silva America "Cersum Percifico" Lyrics and Performance by


Nearest places of interest:
Popular places: