Videos: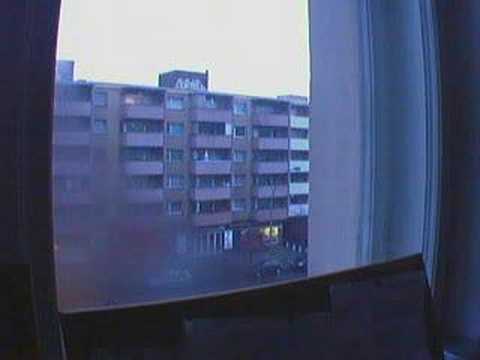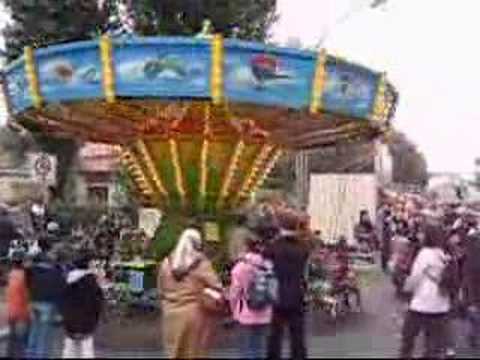 More videos
Schöneberg
Interesting places in Schöneberg:
Schöneberg is a district of Berlin. Until 2001 it was a separate borough, and is now part of the borough of Tempelhof-Schöneberg. (...)
Location is derived from the great work of
WikiMapia
Top photos chosen by u all:
Il custode di piombo e la ballerina. [raccontino inside]
Made by
Geomangio
Berlino, Neue Nationalgalerie. C'era una volta una bellissima ballerina che viveva in un museo di Berlino. Non era da molto tempo che viveva lì... la città era in fermento, da qualche anno c'erano sempre nuovi edifici in costruzione, si andavano man mano riempiendo i molti spazi vuoti, lasciati dalle tragiche distruzioni della II guerra mondiale e dall'abbattimento dello sciagurato muro che l'aveva, per anni, divisa in due. Così la ballerina aveva già visitato molti luoghi. All'inizio erano più che altro esposizioni brevi. Non faceva in tempo a guardarsi intorno o a fare amicizia con la strampalata scultura che aveva accanto, che subito veniva reimballata e portata da un'altra parte. Erano gli anni della giovinezza. Le piaceva farsi toccare dalle mani forti dei facchini, che la prendevano in braccio, la spostavano con cura, la ricoprivano con delicati cuscini e veli, per poi riscoprirla e spolverarla e accarezzarla... e metterla in mostra. Qualcuno ogni tanto le parlava pure, le faceva i complimenti... Così la ballerina aveva preso a credere di essere bella, a volte nelle lunghe e solitarie nottate, pensava a se stessa come a una figura irresistibile, destinata a un futuro radioso, destinata ad essere amata. E vennero gli anni della prima maturità. Finalmente sistemata, apprezzava il luogo che aveva intorno, lo chiamava casa, le braccia che si prendevano cura di lei erano sempre le stesse e le opere che aveva accanto erano diventate la sua famiglia. Pensava di sé che ce l'aveva fatta... Che dopo le molte incertezze, quel futuro radioso... seppure più sereno che radioso, a guardar bene forse anche un po' noioso, ma sicuro, insomma... un futuro... normale, magari un po' banale, solamente un po'... era finalmente arrivato! E l'amore, anche se a guardar bene era più affetto che amore, più abitudine che passione, più routine che ardore... insomma anche quello non le mancava... o forse sì, se nelle nottate tristi e solitarie, qualche pensiero strano ancora la sfiorava... Certo non si sarebbe aspettata il resto... Quel repentino tradimento! Un fulmine a ciel sereno... Venduta? Venduta! La sua vita non sarebbe stata più la stessa... Ed eccola ora, in un mondo nuovo, a bramare un briciolo di attenzione... a mettere il suo cuore nelle mani del primo custode che l'aveva di nuovo spolverata. Ehi, tu...
Ragazzo triste come me...
Tu che hai le mani sugli occhi ad asciugarti il pianto e la fatica, tu che la sera sei solo come sono sola io, tu che hai quelle belle braccia, ma il cuore indurito, come di piombo... tu, che lo so, in silenzio mi ammiri... Che aspetti? Perché non vieni? Non vieni da me?
Fröhliche Weihnachten!
Made by
dmoch
Christmas is coming close! Today, i'll have to work on a music layout job that came in super-late, but tomorrow i'll be heading home to my parents house in Düsseldorf, have some rest, a lot of good food and fun with my family over the christmas days... and then go on a skiing trip to switzerland and spend new years eve with my two brothers, their girlfriends and a close friend of mine in the snow! I would be totally excited if i wouldn't feel drained from 2 weeks of intense work while having the flu... Ah bollocks, i'm totally psyched! It's gonna be so cool. Anyway, we had a good pre-christmas time in our flatshare, with our cool new flatmates Leonie and Patrick, throwing an excellent party and the before mentioned ... So, people, here's a little photographic holiday greeting from me to you... took this in some weird kind of cheap animatronics christmas puppet exhibition at my favourite shopping mall in Berlin, the horrible Europacenter! :-) So, whether you like christmas or not, or also if christmas is not part of your life at all, i wish you all good health, happyness, presents and a good time with your families, tomorrow & thereafter! And - thanks to all the nice people on flickr who have been making the effort to leave nice, thoughtful, helpful and funny comments on my pictures... Thank you, my first half a year or so on flickr has been a blast, thanks to you! Happy Christmas everyone!
Ambroisa Package - Axel Hotel Berlin
Made by
Axel Hotels
-----------------the package is not available anymore (Dec 2009) ------------------- Welcome to an Evening of Life-style, to a world without limitation and where imagination indulges and enriches your nature. Life is rich, you can be too. All that is needed is right here within reach. Ambrosia is an acrobatic sensual dance show. Representations are held in a charming theatre of Berlin from Wednesday till Saturday at 9.30pm. Be Seduced! Axel Hotel Berlin offers you a special Ambrosia package, including: * Accommodation with Complimentary upgrade to a Superior Room * Entrance to the Ambrosia Show * A glass of Prosecco at the show * Welcome Drink at Urban Bar by Axel * Axel CD * Complimentary 2pm late check-out For more booking, click:
www.axelhotels.com/berlin/index.php?id_promocion=178&...
Snake's head (Fritillaria meleagris) on my balcony
Made by
olga_rashida
Snake's head (Fritillaria meleagris) any ornamental plant of the genus Fritillaria of the family Liliaceae, consisting of about 80 species of bulbous, mostly perennial herbs, native primarily to the North Temperate Zone. Members of the genus have bell-shaped, nodding flowers that usually are solitary. The leaves alternate along the stem or are in whorls. A nectar gland is present at the base of each of the six parts of the flower. In many species the flower has a checkered appearance. The fruit is a three-valved capsule with many seeds. Snake's head, or toad lily (F. meleagris), a species with poisonous bulbs, and crown imperial (F. imperialis), a strong-smelling plant, are commonly cultivated as garden flowers. fritillary. Encyclopædia Britannica from Encyclopædia Britannica 2007 Ultimate Reference Suite . (2010).
My new clematis at the balcony
Made by
olga_rashida
genus of perennial, chiefly climbing shrubs of the buttercup family (Ranunculaceae) with more than 200 species distributed over most of the world, especially in Asia and North America. Many species are cultivated in North America for their attractive flowers. The flowers may be solitary or in large clusters. The leaves usually are compound—i.e., have several parts. Common species include woodbine (C. virginiana); traveler's joy, or old-man's-beard (C. vitalba); virgin's bower (C. cirrhosa); and vine bower (C. viticella). The most popular horticultural hybrids are found primarily in three species: C. florida, flowering on old wood in summer; C. patens, flowering on old wood in spring; and C. jackmanii, flowering on new wood in summer and fall. Clematis. Encyclopædia Britannica from Encyclopædia Britannica 2007
moon puzzle....
Made by
barbera*
or good night Berlin....
Eine Kleine Nachtmusik
Light Obelisk
It was the first glass obelisk in the world and was designed in 1987 by Prof. Heinz Mack. It wasn't just its materials that made the 35m high tower unique, but also the many electronic tricks, which controlled the appearance of the obelisk. This meant the appearance of the 35m high tower could be changed depending on location, time of day and light intensity. The obelisk was created by Prof. Heinz Mack as an expression of artistic freedom, but also stood as a symbol for freedom in Berlin.The light obelisk is situated next to the Tauentzienstraße entrance.
Berlin - Kaufhaus des Westens
Made by
roger4336
Kaufhaus des Westens (literally, department store of the west) is the largest store on the Continent. It is exceeded in size in Europe only by Harrod's (London). It is familiarly know as KaDeWe. I have visited the store at least once every time I went to Berlin. Kaufhaus des Westens was founded in 1905, and this building was opened in 1907. The name probably came from the store was located west of the Berlin's center, in an area that grew rapidly in the early 20th century. The building was destroyed in World War II, The store was partially re-opened in 1950, and rebuilding was completed in 1956. A portion of the Wittenbergplatz U-Bahn station is in the left foreground.
John Cooper Works
Made by
toffi:xc
Yesterday I worked about 8 hours with a CAD Program to finish a homework for the University. I was so exhausted from sitting in front my computer that I just needed to went out for a walk even if it was already 1 am. I took my camera with me and after a few nice night shots from a bridge I saw this Mini here. Normally I'm not a fan of the new Mini but this little buddy looks so aggressive that its kinda cool :). I haven't much time at the moment but this shot came out so cool that I just need to upload it :) Oh and I know I'm far behind with commenting. I try to look at your streams when I took a break from studying :)
brush up
Made by
Lumatic
...the effects of globalisation and mass production studied at todays shopping tour through
IKEA
. IKEA, a privately-held international home products retailer sells low-price products, including furniture, accessories, bathrooms and kitchens at retail stores around the world. It became famous for the fact that the customer has to assemble many of the products. IKEA was founded in 1943 by Ingvar Kamprad in Sweden. IKEA is an acronym comprising the initials of the founder's name (Ingvar Kamprad), farm where he grew up (Elmtaryd) and home village (Agunnaryd).
Mehndi-Henna-Design 11
Made by
olga_rashida
This is a henna-mehndi design I created out of khidab paintings i saw in Yemen 2006 this one is my first design I drew with Illustrator. Till now I used to use Freehand, but Freehand will not be further developped and so I have to llearn Illustrator You can buy/download this pattern as a single PDF copy at
www.henna-und-mehr.de/de/bestell5.html
(German) or
www.henna-und-mehr.de/franz/bestell5.html
(French) When I have designed 20 patterns of it, I will sell them all together as a book.
Potsdamer Platz again
Made by
aspheric.org
Had this image planned quite for a while now, but due to a lack of the right lens I could never do it. Stitched from two 300mm pictures w/ Nikon T*-ED 300mm f2.8 at f22 (every other aperture was too soft). I also had a 2x Teleconverter with me for safety, but 600mm is really a lot, although I took some interesting pictures with 600mm aswell. Quite unusual focal lengths, but it was the only way to take this image and it took me some time to find the right lens! It's shot from about 2km away. The huge pillar in the center is making me nervous though, maybe i should retouch it out.
Kaiser Wilhelm Memorial Church - Berlin
Made by
Evelio.Alonso.Fuentes
The Protestant Kaiser Wilhelm Memorial Church (in German: Kaiser-Wilhelm-Gedächtniskirche) is located in Berlin on the Kurfürstendamm in the centre of the Breitscheidplatz. The original church on the site was built in the 1890s. It was badly damaged in a bombing raid in 1943. The present building, which consists of a church with an attached foyer and a separate belfry with an attached chapel, was built between 1959 and 1963. The damaged spire of the old church has been retained and its ground floor has been made into a memorial hall.
"berlin"
Made by
campru
View large on black
Berlin Sculpture, a piece of work by the Matschinsky-Denninghoff's couple. 'Berlin', in Tauentzien Strasse, marks the city's 750th anniversary in 1987, two years before reunification. The two links of the chain, twisted and almost wrenched apart, represent the turmoil of the city, separating but still tenuously linked.
Departure vent
Made by
daruma*
So there I am, sitting outside a cafe in Berlin - smoking a cigarette (yes, I'm afraid I've started again) and there's a hearse parked opposite me... And on the hearse there's a vent... So I have a choice - take the hint the hearse is giving me and quit smoking or shoot the vent... I hope you like the shot :) :
JiBBR
Tunisian kohl bottels and merwads (liner for applying the kohl)
Made by
olga_rashida
I found these bottles and merwads in a shop in Nabeul, a little town in the near of Hammamet and couldn't resist to buy all of them. The lid of the bottles are also merwads and are used to apply the kohl or kahal to the eyelids as you may see on this little video:
www.henna-und-mehr.de/movies/kahal.mov
morning bell
Made by
Arianna_M
Un lento risveglio in una mattina un pò speciale... Radiohead - Morning Bell
www.youtube.com/watch?v=CCKGsCE3jjo&feature=related
The morning bell The morning bell I don't know the killer Release me Release me
Corner
Made by
96dpi
Ceiling of the Willy-Brandt-Haus in Kreuzberg, Berlin, taken moments before visiting the world press photo award exhibition.
Decke im Willy-Brandt-Haus in Kreuzberg, aufgenommen kurz vor dem Besuch der Ausstellung des World Press Photo Award.
The 7th Floor
Made by
dmoch
A psychiatric clinic in Schöneberg. The 6 floors below are in use, this floor was abandonded. There was only one working light, the one behind the glass doors, and it automatically switched off after 60 seconds or so, which made taking long exposure shots up there in the middle of the night real spooky.
Pigeons not welcome
Made by
daruma*
Detail of the roofing within an abandoned warehouse near the German Museum of Technology in Berlin.
(Processed on Picnik in bad light so I have a feeling the colurs may have been over-boosted by me!)
:
buildings
Stroke 03
Made by
Fin DAC
My wall at the event - painted over 3 days due to time restraints for using spray paint inside the venue. Based on stunning imagery by: Zemotion - and Nicole Wu -
www.flickr.com/photos/hiyaimnicole/4504981232/in/photostr...
Videos:

Schöneberg
Goebenstraße pallas...berlin goebenstraße schöneberg pallas


Halloween Kürbisfest Berlin Schöneberg Akazienstrasse
, Kirmes und Attraktionen für Kinder in Berlin Schöneberg powered by www.prestige-online.com...Halloween Berlin Schöneberg Kürbis Fest Party Bauer Auto Restaurant Musik


Berlin: Morgenläuten ev. Apostel-Paulus-Kirche Schöneberg
Baugrube des Rathauses Schöneberg. Der Dorfkern von Schöneberg entstand zwischen diesen beiden "Bergen" an dem heute noch erhaltenen Dorfanger an der Hauptstraße. Schöneberg ist ein Ortsteil


Viktoria-Louise-Platz, Berlin-Schöneberg
Baugrube des Rathauses Schöneberg. Der Dorfkern von Schöneberg entstand zwischen diesen beiden "Bergen" an dem heute noch erhaltenen Dorfanger an der Hauptstraße. Schöneberg ist ein Ortsteil


Sommerunwetter über Schöneberg 4
Baugrube des Rathauses Schöneberg. Der Dorfkern von Schöneberg entstand zwischen diesen beiden "Bergen" an dem heute noch erhaltenen Dorfanger an der Hauptstraße. Schöneberg ist ein Ortsteil


Berlin-Schöneberg: Winterfeldtmarkt - 1
Der Winterfeldtplatz ist ein Wochenmarktplatz im Norden des Berliner Stadtteils Schöneberg. Der in Nordsüdrichtung angeordnete, langrechteckige Platz mit einer Abmessung von rund 280 × 80 Metern ist über


Berlin-Schöneberg: Hirschbrunnen im Rudolph-Wilde-Park
Der Rudolph-Wilde-Park liegt im Berliner Ortsteil Schöneberg. Die öffentliche Grün- und Erholungsanlage trägt den Namen des ersten Oberbürgermeisters Rudolph Wilde, auf dessen Initiative


Berlin-Schöneberg: Tauentzienstraße mit Morgenläuten
) ist eine ca. 500 m lange Einkaufsstraße in den Berliner Ortsteilen Charlottenburg und Schöneberg mit einem hohen Bekanntheitsgrad. Sie ist Teil des so genannten "Generalszuges"


Berliner Friedhöfe: Alt-Schöneberg/Begräbnisstätte Nathael 1
durch Fusion der bisherigen Bezirke Tempelhof und Schöneberg entstanden. Verwaltungszentrale ist das Rathaus Schöneberg....Ev.Friedhof Alt-Schöneberg Kirche Begräbnisstätte Berlin EKBO evangelische Oberlau


Sommerunwetter über Schöneberg 3
über Schöneberg kündigt sich morgens kurz vor 5 Uhr am Morgen an. Blick von der Hohenstaufenstraße Richtung Motzstraße und Eisenacher Str. in Berlin....Schöneberg Unwetter


Berlin-Schöneberg: Landwehrkanal - 2
Presse und die Berliner Bevölkerung nahmen kaum Notiz davon, der Kanal lag schließlich weitab, noch außerhalb der Stadtmauern....Berlin Tiergarten Landwehrkanal Schiff Schöneberg


Berliner Friedhöfe: Alt-Schöneberg/Begräbnisstätte Nathael 3
Verwaltungsreform durch Fusion der bisherigen Bezirke Tempelhof und Schöneberg entstanden. Verwaltungszentrale ist das Rathaus Schöneberg....Ev.Friedhof Alt-Schöneberg Kirche Begräbnisstätte Berlin


Berlin-Schöneberg: Sozialpalast Pallasstraße - 1
Der Berliner Sozialpalast (heute Pallasseum genannt) ist ein Wohnblock im Berliner Ortsteil Schöneberg in der Pallasstraße, nahe der Potsdamer Straße. Das Gebäude wurde 1977 nach den


Berlin-Schöneberg: Alter St. Matthäuskirchhof - Gräber 3
Der Kirchhof liegt zwischen der Großgörschenstraße und der Monumentenstraße im East End von Berlin-Schöneberg, der so genannten Roten Insel. Wie der fünfhundert Meter östlich liegende Kreuzberg


Berlin-Schöneberg: Hohenstaufenstraße - 8
Baugrube des Rathauses Schöneberg. Der Dorfkern von Schöneberg entstand zwischen diesen beiden "Bergen" an dem heute noch erhaltenen Dorfanger an der Hauptstraße. Schöneberg ist ein Ortsteil


Berlin-Schöneberg: Abendläuten röm.kath. St. Matthias
Baugrube des Rathauses Schöneberg. Der Dorfkern von Schöneberg entstand zwischen diesen beiden "Bergen" an dem heute noch erhaltenen Dorfanger an der Hauptstraße. Schöneberg ist ein Ortsteil


Berlin-Schöneberg: Alter St. Matthäuskirchhof - Eingang
Der Kirchhof liegt zwischen der Großgörschenstraße und der Monumentenstraße im East End von Berlin-Schöneberg, der so genannten Roten Insel. Wie der fünfhundert Meter östlich liegende Kreuzberg


Berlin-Schöneberg: Alter St. Matthäuskirchhof - 3
Der Kirchhof liegt zwischen der Großgörschenstraße und der Monumentenstraße im East End von Berlin-Schöneberg, der so genannten Roten Insel. Wie der fünfhundert Meter östlich liegende Kreuzberg


Sommerunwetter über Schöneberg 1
Ein Sommerunwetter über Schöneberg kündigt sich an. Blick von der Hohenstaufenstraße Richtung Motzstraße und Eisenacher Str. in Berlin....Berlin Schöneberg Hohenstaufenstraße Hohenstaufenstrasse Unwetter


Nearest places of interest:
Popular places: