Videos: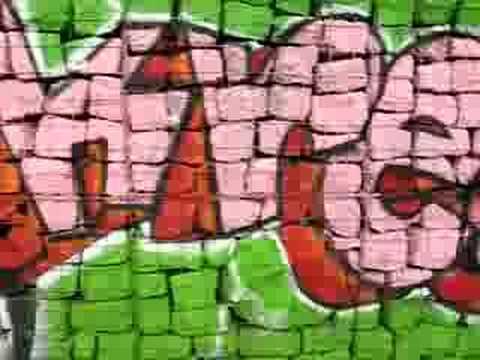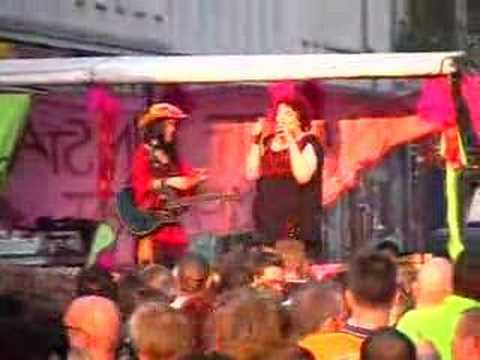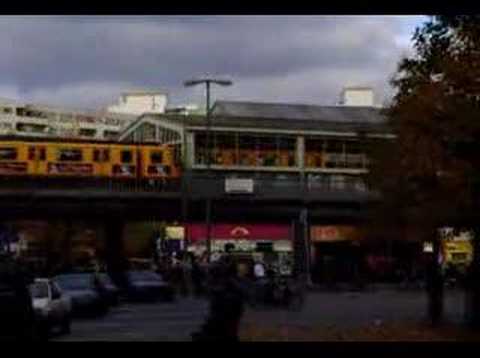 More videos
Kreuzberg
Interesting places in Kreuzberg:
Kreuzberg, located south of Berlin-Mitte, is one of the best-known localities (Ortsteile) of Berlin, famous for its nightlife and its political leftness as well as its problems with criminality, the drug scene and a very high amount of immigrants.
Location is derived from the great work of
WikiMapia
Top photos chosen by u all:
.. . Roof Impressions . ..
Made by
tommatsch (New Gallerys"Noisy & EOS")
Das Sony Center ist ein Gebäudeensemble am Potsdamer Platz in Berlin. Der Architekt Helmut Jahn, Geschäftsführer des Chicagoer Büros Murphy/Jahn, hat mit dem Sony Center einen Komplex mit sieben Gebäuden auf einem etwa 26.000 m² großen Grundstück im Bezirk Mitte geschaffen, die Bauzeit betrug knapp vier Jahre. Bereits am 20. Januar 2000 wurde der Entertainmentbereich des Centers eröffnet, die Eröffnung des gesamten Komplexes fand dann am 14. Juni 2000 statt. Angeordnet in einer charakteristischen dreieckigen Form bietet das Sony Center Platz für eine Kombination aus Arbeiten, Wohnen und Unterhaltung. An der Spitze dieses Dreiecks befindet sich der 103 Meter hohe BahnTower – neben den drei anderen Hochhäusern am Potsdamer Platz ein weithin sichtbares Gebäude. Die Baukosten des Sony Centers betrugen 600 Mio. €. Am 18. April 2008 wurde das Sony Center kreditfinanziert für 600 Mio. € an eine Investorengruppe aus Deutschland und den USA verkauft[1], es gab also in den 10 Jahren keine Wertsteigerung bzw. Minderung. Das stahl- und glasdominierte Ensemble beinhaltet das ovale Forum, das sich als Teil des öffentlichen Stadtraumes versteht und daher nicht von den umliegenden Straßen getrennt ist. Die Dachkonstruktion stellt eine spektakuläre Ingenieursleistung dar. Ein aufgefächertes Zeltdach aus Stoffbahnen ist mit Zugankern an einem Stahlring befestigt, der auf den umliegenden Gebäuden aufliegt. Es soll eines der Wahrzeichen Japans, den heiligen Berg Fujisan, symbolisieren. Nach japanischem Glauben wohnen die Kami in den Bergen, da Berlin jedoch in dem Sinne keinen Berg hat, wurde kurzerhand das Sony Center als künstlicher Wohnsitz für die Kami gebaut, damit Sony auch in Europa im Schutz dieser steht. In einem der futuristischen sieben Gebäude gegenüber der Philharmonie am Kemperplatz gelegen befindet sich die Europazentrale von Sony. Den historischen Kern des Sony Centers bilden die erhaltenen Teile des Hotels Esplanade. Der sogenannte Kaisersaal mit seinen 1.300 t Gewicht wurde in einem komplizierten Verfahren um 70 Meter verschoben, um die Verbreiterung der Potsdamer Straße für das geänderte Verkehrsaufkommen zu ermöglichen. Bei einem weiteren Teil des ehemaligen Hotelgebäudes handelt es sich um den Frühstücksraum, der ebenfalls aufgrund von Auflagen des Denkmalschutzes zu erhalten war. Dieser Raum ist in etwa 500 Teile zerlegt worden und später mit dem verschobenen Kaisersaal an neuer Stelle im Sony-Center wieder aufgebaut worden. Diese zunächst nicht eingeplanten Leistungen zum Erhalt denkmalgeschützter Bauwerke hatten beträchtliche Kosten zur Folge. So musste für die 20 m hohe Nur-Glas-Fassade eine Seilnetz-Konstruktion entwickelt werden, die den Denkmalschutzbereich überdeckt. Eine aufwändige Hochtechnikbrücke wurde über das alte, denkmalgeschützte Bauwerk gespannt und führt zur neuen Esplanade Residence, die luxuriösen Wohnraum zur Verfügung stellt. Im Sony Center befinden sich auf einer Bruttogeschossfläche von etwa 132.500 m² verschiedene Büroflächen von insgesamt etwa 68.000 m², Wohnflächen von insgesamt etwa 26.500 m², ein Filmhaus mit etwa 17.500 m², ein Unterhaltungszentrum mit etwa 17.000 m², sowie Flächen für den Einzelhandel und die Gastronomie von etwa 8.100 m². English: The Sony Center is a Sony-sponsored building complex located at the Potsdamer Platz in Berlin, Germany. It opened in 2000. The site was originally a bustling city centre in the early 20th century. Most of the buildings were destroyed or damaged during World War II. From 1961 on, most of the area became part of the No Man's Land of the Berlin Wall, resulting in the destruction of the remaining buildings. After the fall of the Berlin Wall on 9 November 1989, the square became the focus of attention again, as a large (some 60 hectares), attractive location which had suddenly become available in the centre of a major European capital city. As part of a redevelopment effort for the area, the center was constructed. The centre was designed by Helmut Jahn and construction was completed in 2000 at a total cost of €750M. In February 2008 Sony sold Berlin's Sony Center for less than €600M to a group of German and US investment funds, including investment bank Morgan Stanley, Corpus Sireo and an affiliate of The John Buck Company. Sony Center contains a mix of shops, restaurants, a conference centre, hotel rooms, luxurious rented suites and condominiums, offices, art and film museums, cinemas, an IMAX theater, a small version of Legoland, and a Sony Style store. Free Wi-Fi connections are available for all visitors. During the 2006 FIFA World Cup, the centre also had a large television screen on which the games were broadcast to viewers sitting in the large open area in the middle. The Sony Center is located near the Berlin Potsdamer Platz railway station for easy walking accessibility. A large shopping centre is nearby, as is a whole bunch of hotels, the Deutsche Bahn central offices, and an office building featuring the fastest lift in Europe. @wikipedia
john hejduk, berlin tower, social housing 1988
Made by
seier+seier
kreutzberg tower and garden apartments, social housing, IBA, charlottenstrasse, berlin 1988. architect: john hejduk, 1929-2000. this photo is from a 2006 trip to berlin. news of the defacement of hejduk's IBA housing project is hardly news anymore. it has been all over the internet how a new owner has had the facades redesigned . I read it first on lebbeus woods' blog which focused on how the project is no longer social housing and where the project once again provoked negative response. clearly, this is a difficult house to like. my own comment went like this,
so many words. how many have been to see the house? I went there years ago. I had studied the project beforehand and I didn't like it one bit. the postmodernist imagery, the symmetry. it seemed so hostile, formal. when we arrived after hours of seeing the modernist hits and misses of berlin, we were bowled over by the humanity of scale and the poetry of the place. the courtyard garden was wonderful, if somewhat in need of care. wild rabbits were running around between the buildings. but it is exactly the relaxed atmosphere that makes berlin so much more attractive than other german cities. it struck me that the apparent formality of the plans represented a kind of precision: the relationship between the two housing wings and the courtyard they flank seemed perfect, it was a true social room for the people living there, not some urban in-between. ground floor flats opening onto it. it was wonderful. and the tower…it is tiny tiny tiny. just one flat per floor, if I remember the plans. it told the story of a very different but equally valid way of urban life: of isolating yourself from the drama of it, keeping it at arms length, staying aloof. at the same time, it was too small to have the problems of typical tower blocks. when I returned some years later, it was clear that maintenance was an issue. more rabbits too, but that is hardly the most threatening thing you can come across in european social housing. the poetry of the place was still as striking but with the decay, maybe it became a little clearer that hejduk had drawn on some collective recollection of workers housing for an emotional response. well, it worked for me. social housing or not social housing, that is a question of politics. use of will always change and then change again and again. but some buildings are worth keeping, including their significant details and surfaces…this was one. the basic quality of the spaces hejduk created will remain, I think, the scale of the place too – and they represent no small achievement on behalf of the architect, but the poetry is lost.
it seems that the internet debate over the fate of hejduk's tower has since made the owners hesitate and that they are willing to negociate about their destructive refurbishment. see more
here
including the new purple balconies...
Berlin Museum
Made by
Tobi_2008
The Jewish Museum Berlin (Jüdisches Museum Berlin), in Berlin, Germany, covers two millennia of German Jewish history. World-renowned architect Daniel Libeskind designed the museum, which opened to the public in 2001. The museum was one of the first buildings designed after German reunification. The museum adjoins the old Berlin Museum and sits on land that was both East and West Berlin before the Berlin Wall fell.]The Museum itself, consisting of about 161,000 square feet (15,000 square meters), is a twisted zig-zag and is accessible only via an underground passage from the Berlin Museum's baroque wing. Its shape is reminiscent of a warped Star of David. A Void, an empty space about 66 feet (20 m) tall, slices linearly through the entire building. Menashe Kadishman's Shalechet (Fallen leaves) installation fills the void with 10,000 coarse iron faces. An irregular matrix of windows cuts in all orientations across the building's facade. A thin layer of zinc coats the building's exterior, which will oxidize and turn bluish as it weathers. A second underground tunnel connects the Museum proper to the E.T.A. Hoffmann Garden, or The Garden of Exile, whose foundation is tilted. The Garden's oleaster grows out of reach, atop 49 tall pillars. The final underground tunnel leads from the Museum to the Holocaust Tower, a 79 foot (24 m) tall empty silo. The bare concrete Tower is neither heated nor cooled, and its only light comes from a small slit in its roof. Similar to Libeskind's first building, the Felix Nussbaum Haus, the museum consists of three spaces. All three of the underground tunnels, or axes, intersect and may represent the connection between the three realities of Jewish life in Germany, as symbolized by each of the three spaces: Continuity with German history, Emigration from Germany, and the Holocaust. The Jewish Museum Berlin was Daniel Libeskind's first major international success From Wikipedia
Modern Architecture
Made by
Berliner1017 ( thanks to all 222.222 Visitors )
The nhow Berlin is a 4+ music lifestyle hotel. It offers 304 rooms and a convention center with 7 meeting rooms. It is part of the lifestyle brand nhow hotels developed by the Spanish hotel chain NH Hoteles ********************************************************************************************************** Architecture and interior design The NDC Nippon Development Corporation acted as the project developer. The hotel is situated Stralauer Allee 3 in the area Berlin East Harbour , a former industrial harbor. The architectural design by Sergei Tchoban is intended to resemble the appearance of trading posts and cranes of the 19th century combined with modern design. Karim Rashid was responsible for the interior design. His designs are known for organic forms and loud colors which clearly reflects in the hotel. ********************************************************************************************************** Exposure blending from 3 shots f/5,6 ; 1/200s - 1/800s - 1/3200s ; iso 100 ; @15mm Canon 7d Canon EFs 10-22mm Software: Photomatix 4 PRO Photoshop CS4 NIK Color Efex Pro Filters
Dreiheit II / Three-ness II
Made by
chaosinjune
// Sculpture called Dreiheit built by Brigitte and Martin Matschinsky-Denninghoff in the year 1993. It's made out of steel tubes - located right next to the Berlinische Galerie, Berlin-Kreuzberg. Bundles of steel tubes welded together of single elements are the trademark of this sculptor couple. This special technique created by the artists makes it possible to move even the largest of volumes freely in space. The sculptures sometimes appear to be completely removed from gravity. They suggest growth and evoke images of the natural world - a sharp contrast to the chromium-nickel steel they are composed of. Light plays off the sculptures, creating a wide spectrum of colors on the surface and suggesting yet another link to nature. The word Dreiheit alludes not only to a grove of trees, but indirectly to the drama Golgatha
www.berlinische-galerie.de
Explore Frontpage Aug 07, 2006 #5
fragmented
Made by
Tafelzwerk
A photo of the GSW-building Berlin Kochstraße. A leasing and purchasing company for flats and buildings. This photo is made with a polarization filter on my Tamron 17-50. I chose my perspective depending on the sun to create a nice effect and make this motive something special, because it is already often on flickr! I named the photo fragmented because the window front reminded me a bit on the defragmentation tools available for Windows! Visit
www.tafelzwerk.de
Exif data auto added by theGOOD Uploadr
File Size : 10.8 mb Camera Make : NIKON CORPORATION Camera Model : NIKON D7000 Software : Adobe Photoshop CS5 Windows Exposure : 0.004 seconds Aperture : f/6.3 ISO Speed : 800 Focal Length : 25 mm Subject Distance : 4.3 meters
Scream without raising your voice
Made by
tochis
At
Jewish Museum, Berlin
. I had real feeling with a mixture of dissapointness, sadness, ... The most amazing installation I've ever seen. People are encouraged to walk upon this sea of iron faces, which makes this constant clink-clank sound echoing off the bare concrete walls. Like crying faces... "Menashe Kadishman's installation "Shalechet" is first a memorial to the Holocaust. But he reaches beyond this and dedicates it to all innocent victims of violence and war. He requests that visitors walk upon the work. The title "Fallen Leaves" raises suggestions both of negative predestination and of hope for new life in the coming spring"
Another few steps
Made by
SnaPsi Сталкер
Just a another... another few steps... There must be a door... an end... somewhere... I think I remember... the tunnel started somewhere... I wasn't always in that tunnel... I think... If it started... somewhere... it must end somewhere... Maybe I should just turn around... and walk back... but maybe it's just a another few... steps... Maybe I did already turn around... a few steps... before... the door... just another... another few steps... //My inspiration for this was the fantastic book Der Spiegel im Spiegel (engl. 'Mirror in the Mirror) from Michael Ende. Verzeiht mir, ich kann nicht lauter sprechen...// (Explore - highest position: 287 on Tuesday, December 16, 2008)
Holzsegalho Schwilliam
Made by
dmoch
I'm in a bad mood today. The strange girl from downstairs woke me up with her bad techno music she always listens to in the morning. My room is a total mess. The new Prison Break season sucks. I spilled water today over my camera, computer, some photo prints and general paper work... fortunately nothing got damaged. Wanted to take some more self portraits but fracked them all up, then the battery of my infrared remote ran out. 2 hours for nothing. Nobody wants to comment on . And i can't stand the fact that i am one whiny bitch sometimes. Thanks for reading this, i feel better already. And i do have some strawberry cake in the fridge so things aren't hopeless :-)
us vs. them
Made by
chaosinjune
This letter field is located right next to the Berlin gallery and was designed by Kuhn Malvezzi in 2003/04. It's probably 100 yards long and consists of 160 letters of famous and not so famous artists whose works were or are still exposed in the Berlin gallery. Standing in the middle of the letter field it gets kinda dadaistic cause it's very hard to read any name at all - all you see is just letters. For example you will only be able to read the name Nussbaum at the lower right half of my photo. Kids love to jump from letter to letter to write their names! ;)
www.berlinische-galerie.de
Chives & Chimneys
Made by
dmoch
I found this place by pure luck! I was following some distant music in the court, than i thought maybe i get a cool picture in the staircase (), and then thought maybe there's a door open to the roof... and there was! And then there was this grass everywhere which turned out to be chives, and then the sunset would kick in... sometimes i can't believe my luck :-) (just realized i wrote this story like a child... and then... and then.... and then... well it was damn exciting anyway) Made it to Explore (rank #13) on July 19th, 2007 because of your many views, favs and comments. Thank you!!
Potsdamer Platz again
Made by
aspheric.org
Had this image planned quite for a while now, but due to a lack of the right lens I could never do it. Stitched from two 300mm pictures w/ Nikon T*-ED 300mm f2.8 at f22 (every other aperture was too soft). I also had a 2x Teleconverter with me for safety, but 600mm is really a lot, although I took some interesting pictures with 600mm aswell. Quite unusual focal lengths, but it was the only way to take this image and it took me some time to find the right lens! It's shot from about 2km away. The huge pillar in the center is making me nervous though, maybe i should retouch it out.
plasma lightning bolt and thunder
Made by
Lumatic
its a real photo ! No photoshop, filters or something... ------------------ Plasma globes, plasma lamps, also called plasma balls, domes, spheres, tubes or orbs, depending on shape, are novelty items that were most popular in the 1980s. The plasma lamp was invented by Nikola Tesla after his experimentation with high-frequency currents in an evacuated glass tube for the purpose of studying high voltage phenomena, but the modern versions were first designed by Bill Parker. Tesla called this invention an inert gas discharge tube.
One Chair and Four Colourful Squares
Made by
yushimoto_02 [christian]
Morpheus: This is your last chance. After this, there is no turning back. You choose the blue square - the story ends, you wake up in your bed and believe whatever you want to believe. You choose the red square - you stay in Wonderland and I show you how deep the rabbit-hole goes. You choose the green square - you will see Real Madrid winning Champions League in 2011.
[borrowed from The Matrix (1999)]
Shot taken at the Berlinische Galerie (http://www.berlinischegalerie.de/)
Oberbaumbrücke
Made by
Tafelzwerk
I always wanted to see the Oberbaumbrücke during the Festival of Lights and at this weekend I took the chance to take some photos. I made a HDRI out of 4 photos - unfortunately the fifth picture had a serious problem, so I had to delete it. I used aperture f/10 and exposure from 88 to 10 seconds (88, 59, 20 and 10). To create the HDRI I used Photomatrix. Some minor improvements with Lightroom later on. Visit
www.tafelzwerk.de
A Family Reunion Near Checkpoint Charlie
Made by
outtacontext
In 1974, as a recent college grad, I spent seven months traveling through western and eastern Europe. This was a photograph I took at Checkpoint Charlie of a family reunion at the Wall. You can read the full story
here
.
Update:
this story has just been
published
on the National Public Radio Web site.
Urbanology
Made by
yushimoto_02 [christian]
. Lisa: What's he doing? Cleaning house? Jeff: He's washing and scrubbing down the bathroom walls. Stella: Must've splattered a lot. [both Jeff and Lisa look at Stella with disgust] Stella: Come on, that's what were all thinkin'. He killed her in there, now he has to clean up those stains before he leaves. Lisa: Stella... your choice of words! Stella: Nobody ever invented a polite word for a killin' yet.
(Rear Window (1954) - Alfred Hitchcock)
Beautiful Bridge
Made by
Dietrich Bojko Photographie
This bridge is really very fascinating building! I always comed back to this location for take more pictureres from other positions and other lights! This time was very windy and the reflection on the water looks like ice, but I specialy like this one!!! Oberbaumbrücke, Spree river, Berlin, Germany DRI from 10 exposures: 30, ... 0,5 seconds.
Larger Version
(recommended)
free concrete texture, seamless libeskind judische museum
Made by
seier+seier
concrete texture from libeskind's jewish museum in berlin. size, 3400x3400 pixels. sharing my homemade architectural hi-res textures - for those of you who work in 3D or photoshop. they were originally made for renderings in 3D max and tile seamlessly. hope it is not too boring. uploaded with a CC license. no attribution necessary (though it would be fun to know if anyone can use these). more coming
endlich himmelblau
Made by
extranoise
this is where I work. At least since two weeks, we have a very ugly weather here in Berlin, Germany. It is windy and rainy with a grey sky at temperatures of 10-15 degrees (celsius). Today, after work, ist seemed to me that there could be a breakthrough and we finally get what one calls summer - blue sky! See where the photo was taken at
maps.yuan.cc/
.
Videos:

Jungle City Berlin Kreuzberg
Jungle City Berlin Kreuzberg...Jungle City Berlin Kreuzberg


Transgenialer CSD, Berlin-Kreuzberg
is the alternative gay parade held in Berlin-Kreuzberg on June 24, 2006....Berlin Germany Deutschland Kreuzberg gay pride parade transgenialen transgenialer alternative political


Kreuzberg
Kreuzberg Berlin street scenes kottbusser tor zentrum...Kreuzberg Berlin street scenes kottbusser tor zentrum


Kreuzberg, Berlin
A tiny film of the park across from my flat in Berlin....Dr. Dot Kreuzberg Berlin


Mayday Myfest street festival in Kreuzberg, Berlin 07
Kreuzberg 36 was taken over for a day on May 1st. Berlin's never looked so relaxed. Here's a little homage to the people of Kreuzberg, and my


1. Mai Kreuzberg 2002
1. May 2002 Demonstration in Kreuzberg, Berlin....First 01 Mai May 2002 Demonstration Oranien Platz Berlin Riot


1. Mai 2007, Kreuzberg, Berlin
1. Mai 2007 Kreuzberg Berlin Party...1. Mai 2007 Kreuzberg Berlin Party


Climbing Up Berlin Kreuzberg Monument
Kreuzberg Park is Berlin's highest natural elevation(66 mtrs. above sea level). The patriotic monument on its top commemorates the Napoleonic Wars. It was set


Berlin-Kreuzberg 05/01/2007
Just some street impressions!...Berlin 1.5.2007 Kreuzberg X-Berg may street myfest


sylvester oberbaumbrücke 07 berlin kreuzberg
newyears eve in berlin 07 kreuzberg...sylvester berlin oberbaumbrücke kreuzberg 07


Berlin Kreuzberg - Viktoriapark
im August 07...Berlin Kreuzberg Travel Tourismus Viktoriapark sixties


Kreuzberg
Kreuzberg, Berlin...Kreuzberg Berlin


BSI Berlin Kreuzberg
Büro BSI Berlin Language School Office...office buero berlin bsi language school


Some Berlin Sights from Kreuzberg Park
part of the Potsdamer Platz site; on the right you can spot East Berlin's Fernsehturm....Berlin Kreuzberg Park Fernsehturm Potsdamer Platz sunny beautiful view


stand day 20: skalitzer str kreuzberg
standing under s-bahn u1...skalitzer str kreuzberg stand day 20 citizen midtown s-bahn U1 berlin Ubahn


kreuzberg fruit market (stand day 164)
and it hurt my toe (just in the moment though)....Kreuzberg Markt Türkischer stand day 163 standing in the middle of path am Maybachufer obstmarkt


Karneval Der Kulturen Kreuzberg 2
more strange parade video...Karneval Der Kulturen Fest Kreuzberg Berlin 27 Mai 2007


Berlin Kreuzberg 08.May 07
Demonstration...Berlin Kreuzberg


International Kultur-Fest Kreuzberg 27. Mai 2007, Berlin
went down the street and came across this parade,...International Kultur-Frest Kreuzberg 27. Mai


Nearest places of interest:
Popular places: