Find hotels near Berlin
Videos: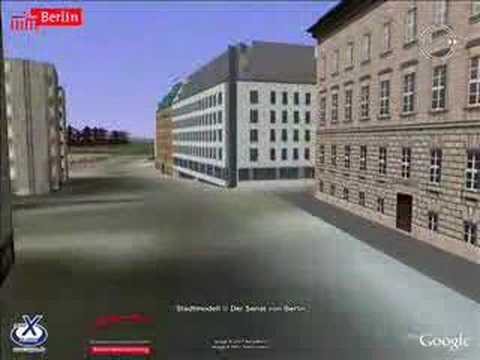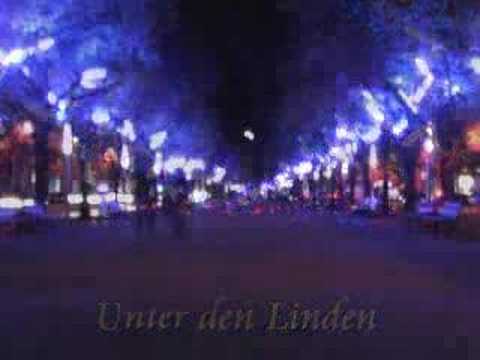 More videos
Berlin
Interesting places in Berlin:
Berlin is the capital city and one of the sixteen states of the Federal Republic of Germany. It is the heart of the Berlin-Brandenburg metropolitan region, located in northeastern Germany. With a population of 3.4 million, Berlin is the country's largest city, and the second most populous city in the European Union.
Museums
Berlin has a vast array of museums. Most museums charge admission for people aged 16 or older - usually €6 to €8 (only available is a day ticket with which one can also visit the other state museums - except special exhibitions) for the big museums, discounts (usually 50%) are available for students and disabled people with identification. However, the state-run museums grant free entrance four hours before closing every Thursday. A nice offer for museum addicts is the three day pass for €15 (reduced €7.50), which grants entrance to all the normal exhibitions of the appr. 50 state run museums. Note that most museums are closed on Mondays!
The main museums (for a more detailed list check the district articles) are:
Museuminsel Literally "Museum Island", this area is best known for the vast Pergamonmuseum, which houses an extensive collection of ancient Greek, ancient Middle-Eastern and Islamic art and architecture. Other museums which belong to the Museum Island are the Altes Museum (with the Egyptian and the antique collection), the Alte Nationalgalerie (with mainly German paintings of the 19th century) and the recently reopened (October 2006) Bodemuseum with its fantastically presented sculpture collection and Byzantine art. The Neues Museum is under restoration and will open in 2009, it will harbour the Egyptian collection then.
Deutsches Historisches Museum, Unter den Linden 2, tel. 20 30 40. German historical museum coverung everything from pre-history right up to the present day. One can spend many, many hours here!
Jüdisches Museum, Lindenstraße 9-14, tel. 30 25993 300. 10AM-8PM. Jewish Museum. Learn about the history of jews in Berlin. Exhibitions of art and impressive modern architecture by Liebeskind. There is a small unrelated Jewish Museum at the Uranienburg Synagogue.
Information center at the memorial to the Murdered Jews of Europe. Holocaust museum at the impressive Holocaust memorial near the Brandenburg gate, entrance free, usually a long line.
Gemäldegalerie, Matthäikirchplatz, tel. 266 2951. At the Kulturforum. Thousands of European paintings from the 13th to the 18th century. Works from Dürer, Raffael, Tizian, Caravaggio, Rembrandt and Rubens.
Neue Nationalgalerie, Potsdamer Straße 50, tel. 266 2951, At the Kulturforum. Art from the 20th Century. This museum often houses temporary exhibitions during which the permanent collection is usually not on display.
Hamburger Bahnhof, Invalidenstraße 50-51, tel. 3978 3439. Near the mail railway station. Berlin's biggest museum of contemporary art.
Museum für Naturkunde. Near the main railway station. Natural science museum with a big collection of dinosaur skeletons, fossils and minerals. Opened, but under restoration (some pieces are not shown) till summer 2007.
Deutsches Technikmuseum, Trebbiner Straße 9. Museum for science and technology with many interesting objects, very interactive.
Museum of Musical Instruments,
Film Museum, Near the Kulturforum.
Berlinische Galerie, Alte Jakobstraße 124-128. Collection of modern art from the first half of the 20th Century, related in any way to Berlin, nicely organized and well selected. It also houses contemporary exhibitions.
Museum für Fotografie, Jebenstrasse 2 . This museum is dedicated to Helmut Newton and usually hosts a part of his works in a temporary exibition.
Mauermuseum at Checkpoint Charlie. This museum is situated at the most famous historical checkpoint between the two Germanies.
Deutsche Guggenheim, Unter den Linden 13-15 , tel. 030 20 20 93. Compared to New York, Bilbao and Venezia it is a relatively small exhibition place. It usually hosts a temporary exibition and is free on Monday, with a free guided tour starting at 6PM. Since the place is small and the name "Guggenheim" a very famous one, the place is often very crowded.
Museum Scharf-Gerstenberg. A museum dedicated to surrealist art. Will be reopened near Charlottenburg Palace in 2008.
Museum Bröhan. Dedicated to Art Nouveau applied art. Near Charlottenburg Palace.
Museum of Prehistoty and Early History at the Charlottenburg Palace. Best known for its Trojan collection excavated by the famous discoveror of Troy, Schliemann.
Museum Berggruen near Charlootenburg Palace. It houses a collection of modern art including Matisse and Picaso.
Museum of European Cultures The biggest of its sort in Europe. At the museum district of Dahlem.
Ethnological Museum Again one of the world's most comprehensive ones. At the museum district of Dahlem. Well worth a visit for its splendid collection of Pre-Columbian archeology! It now includes the:
Museum of Asian Art Includes East Asian as well as Indian sections.
Martin-Gropius-House, Mostly temporary exhibitions.
Bauhaus Museum.
Brücke Museum, [http:www.bruecke-museum.de) A museum dedicated to the Berlin artistic school of expressionism called the Brücke (the Bridge) and located in Dahlem.
Kolbe Museum. A small collection of German sculptures from the first half of the 20th Century and a nice sculpture garden.
Zille Museum. A museum dedicated to the Berlin artist.
Kollwitz Museum. A museum dedicated to the Berlin artist.
Museum of Applied Arts divided between two sites - the Culture Forum (together with the Picture Gallery) and Koepenick Castle.
Anti-War Museum.
The Story of Berlin. A museum documenting Berlin's history. You can also visit an underground bunker with place for more than 3000 people.
German-Russian Museum. This museum describes the history of German-Russian relations around WWII. All signs are in German and Russian only!
Topography of Terror. This open-air museum documents the terror applied by the Nazi regime. It consists of excavated prison cells located directly under a remaining stretch of the Berlin Wall.
DDR Museum. A museum dedicated to every day life at the DDR time.
Museum of Forbidden Art. A special museum situated on a guard tower on the historical Berlin Wall (closed now, reopening questionable).
Documentation Centre of the Berlin Wall.
Stasi (Secret Police) Museum. This museum describes the procedures applied by the DDR secret police and the local resistment. You can even walk through the former office of the director! A very interersting museum but most signs are in German only.
Allied Museum This museum in Dahlem documents the aerial train during the Cold War.
House of the Wannsee Conference The house in which the Final Solution was decided on.
Märkisches Museum Museum of Berlin's history
Private art galleries
As Berlin is a city of art, it is quite easy to find an art gallery on your way. They provide a nice opportunity to have a look at modern artists' work in a not so crowded environment for free. Some gallery streets with more than about a dozen galleries are Auguststrasse, Linienstrasse, Torstrasse, Brunnenstrasse (all Mitte, north of S-Bahn station Oranienburger Strasse) and Fasanenstrasse (Charlottenburg).
Art Center Berlin Friedrichstraße, Friedrichstraße 134, tel. 030 27 87 90 20. Four floors of exibitions with a relatively good variety of genres and artists. A very nice oasis of calm from the busy Friedrichstrasse.
Galerie Eigen & Art, Auguststrasse 26, tel. +49.30.280 6605. One of the most famous german art galleries, home to the Neue Leipziger Schule (Neo Rauch et al.)
Churches
As Berlin wasn't a very important town until the 17th century (and then it already became a protestant city), there are no really great churches in the city. However, there are some historically interesting and architecturally remarkable churches which are the following.
Kaiser Wilhelm Gedächtniskirche Highly symbolic church, dating back to 1891-95, with two completely new buildings aside the ruins of the World War II.
Marienkirche Located near Alexanderplatz, this is not only the highest church tower in Berlin (90 m), but also one of the oldest churches left in the historical center of Berlin (which is totally teared down in this area). Entrance is free and inside are many treasures from the old days.
Nikolaikirche The oldest church in Berlin, dating back to the beginning of 13th century (at least the stones next to the ground). Changing exhibitions inside, entrance free.
St. Hedwigs Kathedrale Domed Church located at Bebelplatz/Unter den Linden, the oldest (mid 18th century) and one of the biggest catholic churches in Berlin, interior was redesigned in a modern style in the 1950s - but still many treasure chambers in the basement.
Berliner Dom Easily the biggest and most impressive church, built at the turn of the century (19th/20th) as an expression of imperial power. Located next to the museum island. Entrance 5 Euro, you can climb on top of the dome (beautiful view over the Berlin center) then.
Friedrichswerdersche Kirche Nice church located near Unter den Linden/Museum Island, finished 1830 by Schinkel - english neogothic style. Nice Exhibition inside (neoclassical statues and an exhibition about Schinkel's life and work upstairs), entrance free!
Landmarks with observation decks
While Berlin has relatively few high-rise buildings, there are several monuments with observation decks. Probably the most famous of all is the TV Tower near Alexanderplatz, the tallest tower in Germany and second largest in Europe, which has a rotating café at the top spinning 360 degrees in just 30 minutes! 40 seconds is all it takes to reach the top by lift. But there are also other great observation desks, the main ones are listed below (for others have a look in the district pages).
Reichstag. The German parliament near the Brandenburg gate building has a large glass construction on top with a great view of Berlin. Be prepared for long lines and an extensive security check. Free entrance.
Berliner Funkturm. 150 meter high lattice tower, with open-air observation deck 124 meter above ground. Only observation tower on insulators! Located in the Western fair district, out of city center.
Berliner Fernsehturm, Alexanderplatz. The TV tower is Germany's tallest construction: 368 meters high. Observation deck 204 metres above ground. Costs €8,50 as of May 2007.
Siegessäule , Tiergarten. An old (1865-1873), 60 meters high monument with panoramic view in the very center of the city. Unfortunately no elevator so be prepared for 285 steps. The statue of Victoria on the top is the place where the angels congregate in the famous film "Der Himmel über Berlin" by Wim Wenders. It has also become something of a symbol for the annual Love Parade techno music festival.
Kollhoff Tower, Potsdamer Platz. The fastest elevator in Europe takes you appr. 100 metres high.
Europa Center, Zoologisher Garten. Shopping center with a panorama floor at the 20th floor (90 meters). In Budapesterstrasse, overlooking Kaiser-Wilhelm-Memorial Church. Entrance is €4 or €2 if you show a receipt from one of the restaurants in the Europa Center.
History
Berlin does not attempt to hide the less savoury parts of its history: a visit to the Topography of Terror (Mitte), for example, provides interesting but sobering insights into the activities of the Gestapo in Berlin during the Nazi years (1933-1945). Many of the walking tours also discuss scenes both of Nazi activity and Cold War tension and terror.
Memorial to the Murdered Jews of Europe. A recently opened (spring 2005) gigantic abstract artwork covering an entire block near the Brandenburg Gate, including an underground museum with extensive details on the Holocaust and the Jews who died during it. The blocks start out at ground level on the outer edges of the memorial, and then grow taller towards the middle, where the ground also slopes downwards. 3.5 million visitors in the first year make it one of the most visited memorials in Berlin - and it's worth it, as it's one of the most impressive memorials in Berlin.
Berlin Wall. A large stretch of intact Wall can be found to the east of the city centre along the River Spree in Mühlenstraße near the Oberbaumbrücke. Known as the , it is a section of the wall that is preserved as a gallery. This can be easily reached from Ostbanhof or Warschauer Strasse. It has many beautiful murals, politically motivated and otherwise. Another place to try is near the Martin Gropius Bau museum, currently under reconstruction. Two small pices are also in Potsamer Plaz and in its neighbourhood at the corner between Eberrtstraße and Bellevuestraße).
Berlin Wall Memorial (Gedenkstätte Berliner Mauer). (U-Bahn Bernauerstrasse U8 or S-Bahn Nordbahnhof S1, 2, or 25, follow the signs in the stations - wall is Mauer in German). Often missed by tourists but an absolute must for anyone interested in this part of the city's history. It's a memorial to those who died crossing so you won't, fortunately, get the tackiness of the Checkpoint Charlie area; instead you will be left with a haunting feeling of what life with the wall may have been really like. The monument itself is a gigantic wasted opportunity, blank and featureless. The inscription on the outside, declaring it a monument to the victims of the "communist reign of violence", has sparked emotional debates and angered many local residents. The documentation center across the street on Bernauer Str. is excellent although most of the documentation is in German. The viewing platform gives you a tiny hint of the true scale of the Wall and how terrifying the "no man's land" between the two sections of walls must have been. When the documentation center is closed, both walls can be visited. There is some space between the concrete plates which allow you to look at the area between the walls. There are also several small holes.
The Memorial is on Bernauer Strasse which itself is a street with a great deal of Wall history: the first recorded Wall-related death of the notorious Peter Fechter was here, as was one of the famous tunnels and the famous photograph of the GDR border guard leaping over the barbed wire. Various monuments can be found along the entire length of the street, documenting nearby escape attempts and tunnels; captions are in German, English, French, and Russian. The Memorial itself is a complete section of 4th generation wall - both inside and outside sections, and you can peer through from the east side to see the remains of the electric fence and anti-tank devices in the death strip. It really helps you understand what an incredible feat it was to get from one side to the other -- and why so many died doing it.
Checkpoint Charlie. Checkpoint Charlie, a crossing point between East and West Germany during the Cold War, is no more. Formerly, it was the only border crossing between East and West Germany that permitted foreigners passage. Residents of East and West Berlin were not allowed to use it. This contributed to Checkpoint Charlie's mythological status as a meeting place for spies and other shady individuals. Now the remains of the Berlin Wall have been moved to permit building, including construction of the American Business Center and other institutions not given to flights of John Le Carré-inspired fancy.
At the intersection of Zimmerstrasse and Friedrichstrasse is the famous "You Are Leaving the American Sector" sign. The actual guardhouse from Checkpoint Charlie is now housed at the Allied Museum on Clayallee. For a more interesting exhibit go to the Haus am Checkpoint Charlie. This is a private museum with kitschy memorabilia from the Wall as well as the devices GDR residents used to escape the East (including a tiny submarine!).
Checkpoint Charlie gained its name from the phonetic alphabet; checkpoints "Alpha" and "Bravo" were at the autobahn checkpoints Helmstedt and Dreilinden respectively. Checkpoint Charlie's atmosphere was not improved at all on 27 October 1961 when the two Cold War superpowers chose to face each other down for a day. Soviet and American tanks stood approximately 200 meters apart, making an already tense situation worse.
Tempelhof airport was used in the Berlin Airlift (Berliner Luftbrücke) in 1948 and 1949, and featured in movies like Billy Wilders "One Two Three" with James Cagney, Horst Buchholz and Lilo Pulver. The terminal building is still fascinating: the halls and neighbouring buildings, intended to become the gateway to Europe, are still known as the largest built entities worldwide, and have been described by British architect Sir Norman Foster as "the mother of all airports".
Zoo
Berlin has two zoos and an aquarium. The Berlin Zoo in the City West is the historic zoo that has been a listed company since its foundation. It's an oasis in the city and very popular with families and schools.
Berlin Zoo. The largest range of species in the world. The zoo lies directly in the heart of the City West (opposite Bahnhof Zoo at Hardenbergplatz) and is especially famous for its panda bears and Knut, the polar bear cub born in captivity in late 2006. The Elephant Gate (Budapester Straße) is the second entrance next to the Aquarium and a traditional photo stop for most visitors because of the architecture.
Aquarium. Part of the Berlin Zoo, located at Budapester Straße in an historic building. Still the largest aquarium in Germany and a host to an amazing variety of fishes, crocodiles etc. One of the best places on a rainy day with children.
Tierpark Berlin. Located in Friedrichsfelde, the Tierpark is more spacious than the historic Berlin Zoo and has been open for some 50 years.
Location is derived from the great work of
WikiMapia
Check this place on
Socialmapia
Top photos chosen by u all:
Holocaust Memorial Berlin
Made by
chrisps
Large View
farm3.static.flickr.com/2583/4025646981_b3953273df_o.jpg
Undoubtedly some of the most poignant photographs of the twentieth century are of the holocaust, the corpses of the murdered victims and the emaciated bodies and desperate faces of the survivors. Anyone who has seen these images will have them indelibly etched into their brains, in the same way that the cowboy's brand sears into the flesh of the young calf. It is impossible not to be moved and affected in a profound way, by a visit to the Holocaust Memorial in Berlin. The scar tissue on your psyche, will be scratched and re-inflamed as you ponder the significance and meaning of this great installation. The brilliant design by the U.S. Architect, Peter Eisenman, provides a fitting script to the memory of this most dreadful event in world history. The grey concrete monolithic limbs of this sculpture have pathos in their hearts. The two thousand seven hundred individual tablets are each different, a feature which is accentuated by the amorphous nature of their constituent materials, before with the catalyst of cement, they set hard for posterity. It is aptly positioned between the east and west, and more so, only a stones throw from the Reichstag, the history steeped Parliament building and seat of the Federal Republic of Germany. Spreading over an area of nineteen thousand square metres (nearly 5 acres), it is also serves as a stark reminder of the consequences of a break down of democracy and the dictatorial usurper of power. This monument is the physical embodiment of the historical stain, placed by the Nazis, on the character of the German people. However, it is also a symbol of their willingness to stand up to their gruesome past and to place it at the forefront of their society. Whilst in some senses this memorial can be seen as an effort to atone, in many more it can be seen to represent the belief, that in fact, atonement is not possible. The march of progress of the German nation may readily be judged by their willingness to erect monuments to their abject failure, right beside those to their success. The existence of the Holocaust Memorial in this major city, at the centre of European and World politics, is an 'elephant in the room' to other nations, that did less than they could, or even worse, nothing at all, to prevent the general persecution and specific murder of six million European Jews. The answers to the 'who knew what when' and, 'could specific actions have been taken sooner' questions, leave many nations with more questions to face and even more unpalatable answers. On a wider scale, it serves as a reminder of more recent and ongoing genocide around the world. There are really no winners here, you may even feel implicated by being a member of the human race that could show such cruelty and barbarism to his fellow man. Equally you will feel, the pain, the isolation, the separation and the desperation of the victims. The helplessness of their plight is echoed and magnified within the 'walls' of the Memorial. I could actually feel the hair standing up on the back of my neck at times. The myriad pathways and intersections also gave me the feeling that someone was behind me, or watching me. This is also a sacred place, a place for lost souls. The children playing and laughing innocently in the maze of columns were most poignant and most eerie. The symbolism of them descending into the tunnels, disappearing into the dark, was very severe. The feeling of sadness and depression is hard to describe, and then as you feel all these emotions you start to feel very upset and very angry. The brilliance of this memorial is that you become part of it yourself. It is a living breathing ever changing mass of activity. There came a point when having been lost in time, it was time to leave. It is a place I will have to return to. It is a place I will have to bring my kids when they are old enough to understand. It is a place I will advise all my friends to visit. It is a place to me that is the most important part of Berlin. For absolute clarity this is not in any way intended to be anti-German or racist in any respect. All constructive criticism on photo and text would be greatly appreciated, thanks for stopping by, it will take me a while to get around to all your streams and I am away again on Friday for 10 days.
Maus, the cat (1993-Jan 7th, 2011) - Rest in Peace
Made by
Xindaan
This picture was originally posted in December 2008. This is my cat Maus (mouse). I got her out of the animal shelter in 1996, when she was about 3 years old, which puts her now to about 15 years. The animal shelter did not tell much about what happened to her before, only that they took them away from the previous owners. Part of the rest I could figure out myself. When I got her, she was very shy, hiding over the day, only coming out at night. She was very afraid of feet... Over time, she grew self confident and trusting in people again, and now, she's an adorable, clever cat, winning over the heart of everyone she graces with her presence. :) So much for the old text. Mid 2008, we learned that she had an innate heart condition. Not operable, but you could give medication when the time is there in order to help regulate the blood pressure, which would help. We started that in early 2009 upon the recommendation of our veterinarian. Then, doing quaterly blood checks, it turned out that now, she got a developing liver and kidney condition. This resulted in a diet, and close supervision. The most important thing was that she must not suffer, and treatment shall be reasonable. The docter gave her about 6 months at best - but she was a tough girl and fought. She didn't jump around that much anymore, but was happy around us, vocal, eating, everything. Everyone was surprised on how good she went with everything. Then, October 2010, long past the originally projected time, the first small crisis came, but another treatment helped her being stable, and she was still feeling well. This went for another two months, until on December 26th. Apparent pain in the belly, and we immediately went to the emergency vet (since it was Sunday). Painkillers, but he was not sure what it was, nor did our regular vet the next day. Things got stable, though, but on a lower level than before. We did realize that now, it was the beginning of the end, so again, confirmation that she did not suffer by our vet. She also happy around us, but she ate less than before. This was normal behaviour for cats towards the end. So, I went into a night shift at work to be there at work during the day, my girlfriend was there at night, and we accompanied her for two weeks. Wednesday last week, things got worse, and it was clear that now was the time. Our vet checked with her, it was not the task to find the right time for putting her to sleep. This is something so very hard to do. Too late, and you make her suffer. Too soon - and you will regret that. She estimated that she would not restart to eat and that Friday, she would get into a clearly visible state that showed the end. She was right about this. Thursday, she was still reacting to us, and over night, she became apathetic. Having lost lot of weight, but not having pain - the latter one not necessarily having to stay that way. So, on Friday, we had to make the tough decision to settle for this. But the timing was right. She had just retreated herself, and there was risk of cramps or similar painful things happening to her eventually (our vet gave her about two more days), and I would not want her last hours being in pain, in a cab at night towards an emergency animal hospital to put her to sleep there, in an unfamiliar and scary environment. 17 years old, 14 years of that with me, this is hard. But after the rough start, she had a wonderful life, and I will always remember the good times with her. Rest in peace, Maus.
The Jewish Museum Berlin
Made by
Tobi_2008
The Jewish Museum Berlin (Jüdisches Museum Berlin), in Berlin, Germany, covers two millennia of German Jewish history. World-renowned architect Daniel Libeskind designed the museum, which opened to the public in 2001. The museum was one of the first buildings designed after German reunification. The museum adjoins the old Berlin Museum and sits on land that was both East and West Berlin before the Berlin Wall fell.]The Museum itself, consisting of about 161,000 square feet (15,000 square meters), is a twisted zig-zag and is accessible only via an underground passage from the Berlin Museum's baroque wing. Its shape is reminiscent of a warped Star of David. A Void, an empty space about 66 feet (20 m) tall, slices linearly through the entire building. Menashe Kadishman's Shalechet (Fallen leaves) installation fills the void with 10,000 coarse iron faces. An irregular matrix of windows cuts in all orientations across the building's facade. A thin layer of zinc coats the building's exterior, which will oxidize and turn bluish as it weathers. A second underground tunnel connects the Museum proper to the E.T.A. Hoffmann Garden, or The Garden of Exile, whose foundation is tilted. The Garden's oleaster grows out of reach, atop 49 tall pillars. The final underground tunnel leads from the Museum to the Holocaust Tower, a 79 foot (24 m) tall empty silo. The bare concrete Tower is neither heated nor cooled, and its only light comes from a small slit in its roof. Similar to Libeskind's first building, the Felix Nussbaum Haus, the museum consists of three spaces. All three of the underground tunnels, or axes, intersect and may represent the connection between the three realities of Jewish life in Germany, as symbolized by each of the three spaces: Continuity with German history, Emigration from Germany, and the Holocaust. The Jewish Museum Berlin was Daniel Libeskind's first major international success From Wikipedia
Memorial to the Murdered Jews of Europe in Berlin, Germany
Made by
Tobi_2008
Memorial to the Murdered Jews of Europe in Berlin, Germany From Wikipedia, the free encyclopedia The Memorial to the Murdered Jews of Europe (German: Denkmal für die ermordeten Juden Europas), also known as the Holocaust Memorial (German: Holocaust-Mahnmal), is a memorial in Berlin to the Jewish victims of the Holocaust, designed by architect Peter Eisenman and engineers Buro Happold. It consists of a 19,000 square meter (4.7 acre) site covered with 2,711 concrete slabs or stelae, arranged in a grid pattern on a sloping field. The stelae are 2.38m (7.8') long, 0.95m (3' 1.5) wide and vary in height from 0.2m to 4.8m (8 to 15'9). According to Eisenman's project text, the stelae are designed to produce an uneasy, confusing atmosphere, and the whole sculpture aims to represent a supposedly ordered system that has lost touch with human reason. A 2005 copy of the Foundation for the Memorial's official English tourist pamphlet, however, states that the design represents a radical approach to the traditional concept of a memorial, partly because Eisenman did not use any symbolism. An attached underground Place of Information (German: Ort der Information) holds the names of all known Jewish Holocaust victims, obtained from the Israeli museum Yad Vashem. Building began on April 1, 2003 and was finished on December 15, 2004. It was inaugurated on May 10, 2005 and opened to the public on May 12 of the same year. It is located one block south of the Brandenburg Gate, in the Friedrichstadt neighborhood. The cost of construction was approximately €25 million.
.walking the road of sorrow.
Made by
gicol
in explore 15feb08 - highest position: 192 on Monday, February 18, 2008 voi che vivete sicuri nelle vostre tiepide case, voi che trovate tornando a sera il cibo caldo e visi amici: considerate se questo è un uomo che lavora nel fango, che non conosce pace, che lotta per un pezzo di pane, che muore per un sì o per un no. considerate se questa è una donna senza capelli e senza nome, senza più forza di ricordare, vuoti gli occhi e freddo il grembo, come una rana d'inverno. meditate che questo è stato: vi comando queste parole. scolpitele nel vostro cuore stando in casa andando per via, coricandovi alzandovi, ripetetele ai vostri figli. O vi si sfaccia la casa, la malattia vi impedisca, i vostri nati torcano il viso da voi. you who live safely in your warm homes and when you go back, find warm food and friendly faces: consider if this is a man this who works in the mud, who does not know rest, who fights for a piece of bread, who dies for a yes or for a no. consider if this is a woman with no hair and with no name, with no will to remember, empty eyes and empty womb, like a frog in winter. keep in your mind that this was it: I pass on to you these words: carve them into your hearts. when you're home and when you walk through the streets, going to sleep and waking up, repeat them to your sons and daughters. else… may your house collapse to the ground, may you be inhibited by a disease, may your offsprings turn their heads from you. [Primo Levi, badly translated from Italian by me]
REPOST
They are reading books
Made by
yushimoto_02 [christian]
This is a shot taken at the rather new library
Jacob-und-Wilhelm-Grimm-Zentrum
in Berlin. This shot was taken on a Sunday morning and to my surprise the library was rather busy. So whoever thought that Berlin students have only party in mind, they prove us wrong!
Further info on this architecture:
mimoa.eu/projects/Germany/Berlin/Jacob-und-Wilhelm-Grimm-...
The Jacob-und-Wilhelm-Grimm-Zentrum is the new central library of Humboldt University, located on famous old boulevard Unter den Linden, near Museum Island and Brandenburg Gate. It's the biggest freehand library in Germany and contains 2 million books, all of them publically accessible and not in closed depots. Berlin-based Swiss architect Max Dudler won the competition, in which 277 architects participated, with a typical 'Berlin style' rationalist building. Behind a strictly orthogonal façade, the visitor encounters the big reading hall, which refers to the terraces of the Hanging Gardens of Semiramis. The space is illuminated by natural roof light and contains green desks and lamps with stone covers for 250 people, all designed by the architect. The atmosphere of the hall breathes a similar spirit as the big library hall by Labrouste in Paris. Most of the 1250 workstations are located directly at the façade with tremendous views over the city.
The House of World Cultures in Berlin, Germany
Made by
Tobi_2008
The Haus der Kulturen der Welt (House of World Cultures) in Berlin is Germany's national centre for contemporary non-european art. It presents art exhibitions, theater and dance performances, concerts, author readings, films and academic conferences on non-European art and culture. It is one of the few institutions which, due to their national and international standing and the quality of their work, receive funding from the federal government as so-called lighthouses of culture. The building is located in the Tiergarten park and a direct neighbour of the Carillon and the new German Chancellery. It was formerly known as the Kongresshalle conference hall, a gift from the United States, designed in 1957 by the American architect Hugh Stubbins Jr. as a part of the Interbau exhibition. John F. Kennedy spoke here during his June 1963 visit to West Berlin. On May 21, 1980 the roof collapsed killing one and injuring numerous people. The hall has been rebuilt in its original style and reopened in 1987 at the 750 years jubilee of Berlin. To Berliners it is also known as the Schwangere Auster (pregnant oyster). The House was briefly featured in the 2005 science fiction movie Aeon Flux. From Wikipedia
Spiegelzeit - the fair on fire
Made by
SnaPsi Сталкер
Das 45m Hohe Riesenrad im verlassenen Spreepark (seit 2001) Er sah den Kirmesplatz, aber er sah ihn in einer apokalyptischen Weltuntergangsvision. Der Rummel hatte sich in ein Flammenmeer verwandelt. Zelte Buden und Geschäfte brannten (...) Auch das Riesenrad stand in Flammen. Die gewaltige Konstruktion, obwohl fast völlig aus Eisen und Stahl gefertigt brannte lichterloh. - 'Spiegelzeit' von Wolfgang & Heike Hohlbein ===== The 45m Ferries Wheel in the derelict (2001) Spreepark I think there is no english version of the book Spiegelzeit by Wolfgang & Heike Hohlbein that inspired me to create this picture. Attempt of a translation of the passage quoted above: He saw the fairground, but he saw it in an apocalyptic vision of the end of the world. The fair had turned into a sea of flames. Tents and booths burning (...) The Ferries wheel was aflame, too. The huge structure, although made almost entirly of iron and steel was ablaze. recommend to . (Explore - highest position: 46 on Sunday, October 19, 2008) -- If you like it, you can
Flattr it!
Thank you!
Reichstag in Berlin, Germany
Made by
Tobi_2008
The Reichstag building in Berlin, Germany with the Reichstag dome. Constructed by Norman Foster. The Reichstag dome is the iconic large glass dome at the top of the building. The dome has a 360 degree view of the surrounding Berlin cityscape. The main hall of the parliament below can also be seen from the cupola, and natural light from above radiates down to the parliament floor. A large sun shield tracks the movement of the sun electronically and blocks direct sunlight which might blind those below. Construction work was finished in 1999 and the seat of parliament was transferred to the Reichstag in April of that year. The dome is open to anyone without prior registration, although the waiting queues can be very long, especially in summer. (Wikipedia) I think it is worth waiting in the cue for visitors. The most intersting thing is not the view over the roofs of the town. I found much more fascinating the cupola itself with the glass and the mirrors and the whole construction. I was there on a sunny day with blue sky and it was totally awesome. I took so many photos and I will show some more in Flickr soon.
Standing East, looking West (in Berlin)
Made by
Nicholas Goodden Photography
If you like this shot, why not visit my website for more?
www.nicholasgooddenphotography.co.uk
Explore #405 Potsdamer Platz (English Potsdam Square) is an important public square and traffic intersection in the centre of Berlin, Germany, lying about one kilometre south of the Brandenburg Gate and the Reichstag (German Parliament Building), and close to the southeast corner of the Tiergarten park. It is named after the city of Potsdam, some 25 km to the south west, and marks the point where the old road from Potsdam passed through the city wall of Berlin at the Potsdam Gate. After developing within the space of little over a century from an intersection of rural thoroughfares into the most bustling traffic intersection in Europe, it was totally laid waste during World War II and then left desolate during the Cold War era when the Berlin Wall bisected its former location. Since the fall of the Wall it has risen again as a glittering new heart for the city and the most visible symbol of the new Berlin.
1965 - my very first car
Made by
Frizztext
I like this replica, because it helps me to activate some funny memories: as I helped my mother to learn car driving (we landed upside down in a small lake, deep in the forest)... comment by Julie Alicea: My father would only buy these cars and there were 5 of us who would have to stuff ourselves into that car. and to make matters worse he loved to travel, we travelled all over Europe in that little car and then he brought it to Puerto Rico and we travelled all over the island in it, then we moved to the USA and travelled in almost every state in the union stuffed like sardines in that car. My sister and I had an imaginary line in the back seat where she was not allowed to cross and vice versa, and if she put one finger on my side we would start fighting like cats and dogs in the back of the VW, imagine that with 5 people in it! comment by stumbleon: My father had a 1954 VW with a split rear window like yours. Then I had a 1971 VW which I loved. I even lived in it for a while.
united types of newspapers
Made by
Frizztext
compare
flickrcomments.wordpress.com/2011/06/23/learning-languages/
The different lettering, the unification of worlds of news ... the idea that they, sort of, all tell the same. The fact that they are all, more or less, the same but one can't be understood by the other ... Like people. A nice group portrait (comment by anne makaske) the different languages side by side are perhaps a lesson to us globally about how we should face each other equally and without predjudice (comment by ianpwatkinson) The tower of babel still lives! (comment by El Paso's Joe) Isn't it wonderful that there are no language barriers in photography. What a gift to be able to share ... (comment by g*s*c) isn't it great that the Flickr community removes the perceived differences & focuses,(no pun intended), on the very real spirit of ties between all of us!?! (comment by msamaclean)
Olympiastadion Berlin
Made by
tom29ger
WIKI:
de.wikipedia.org/wiki/Olympiastadion_Berlin
We have been on a stroll throughout Berlin to show my best friend Rene , who came to Berlin for the week over NEw Years. It was a lousy, cold, high-fog day - so what to do. As we finally got our asses in gear, we went to the Olympic Stadium. Before we entered, I shot this wideangel picture with 10mm including alot of sky. To be honest, the sky was the only thing looking fairly interesting on this picture, a bit of sun was lurking through the clowds as well, but still .... As I like the architecture of this building, I started playing with this shot on photoshop (for the first time, I am such a newby), thats what came out after alot dodge and burning and level enhancement!
Berlin, Germany
Made by
Tobi_2008
The Reichstag building in Berlin, Germany with the Reichstag dome. Constructed by Norman Foster. The Reichstag dome is the iconic large glass dome at the top of the building. The dome has a 360 degree view of the surrounding Berlin cityscape. The main hall of the parliament below can also be seen from the cupola, and natural light from above radiates down to the parliament floor. A large sun shield tracks the movement of the sun electronically and blocks direct sunlight which might blind those below. Construction work was finished in 1999 and the seat of parliament was transferred to the Reichstag in April of that year. The dome is open to anyone without prior registration, although the waiting queues can be very long, especially in summer. (Wikipedia)
INGA, steady rollin' rhythm jazz guitar
Made by
Frizztext
www.myspace.com/alexinga
- seen (and heard) in Berlin, Friedrichshain, INGA plays a steady rolling rhythm guitar for her jazz improvising lead guitar partner ALEX; if in Berlin, you should visit every Sunday the Boxhagener Platz: a wonderful antique market / flea market, flohmarkt / Trödelmarkt feedback by Inga Streblow herself: If photoshooting would steal the power of the soul, then i wouldn't have soul anymore now. Thanks for photo of my guitar and me! You know your business mister !! INGA. + you can hear INGA in the background of my BERLIN slide show:
www.youtube.com/frizzguitar#p/u/9/nNzGENvYvow
at youtube ...
E = Eagle (on Samuel Huntington)
Made by
Frizztext
read
blogfrizz.wordpress.com/huntington-en/
or
blogfrizz.wordpress.com/huntington-de/
I hope this assemblage will give a sign for september eleven: that something went wrong in the USA... [once Paul McCartney sang:
take your broken wings and learn to fly
] P.S.: found this broken wooden surfer's fragment on a beach and put it on a bench's pillow = a tribute to Jasper Johns' flag series...
comment by dkplantzos:
excellent comment on nationalism; poignant and subtle at the same time...
Is Klaus Burger still alive?
Made by
yushimoto_02 [christian]
Ticket Counter at Haus der Kulturen der Welt - Berlin
Highest Position in Explore #5 Harry Palmer: Oh, by the way, is old Klaus Burger still alive? Police officer: The forger? Harry Palmer: Yeah, the forger. Police officer: I'd like to run you out of Berlin, Palmer! You and MI5 and the Deuxième Bureau and the CIA and the rest of them. Then I can do my job instead of providing work for every forger, confidence man, thief, and murderer in this town! Harry Palmer: Oh, I agree, I agree, I agree. But... is old man Klaus still alive? (Funeral in Berlin - 1966 with Michael Cane)
Golden Hope
Made by
joto25
History is a mighty dramos, enacted upon the theatre of times, with suns for lamps and eternity for a background. Thomas Carlyle
The memorial is located near the Brandenburg Gate. It was built between 2003 and 2005 according to a design by architect Peter Eisenman. This design represents a radical approach to the traditional concept of a memorial, partly because he does not use any symbolism. The grid pattern, consisting of 2711 concrete stelae, which can be walked through from all sides, leaves it up to the visitors to find their own way in and out of the complex.
The Curious Case of the Lady with the Red Scarf
Made by
yushimoto_02 [christian]
Shot taken at the Neue Nationalgalerie in Berlin. While the young lady was contemplating a Max Beckmann painting I took a quick snap from her, some Photoshop later this is the result. Apologies to Max Beckmann! By the way: If you should be in Berlin don't miss the excellent exhibion Modern Times / Moderne Zeiten at the Neue Nationalgalerie.
www.smb.museum/smb/kalender/details.php?lang=en&objID...
Bibliothek 8
Made by
96dpi
The Philological Library is the newest component of the campus of the Free University of Berlin. It was designed by noted architect Norman Foster, Baron Foster of Thames Bank in the shape of a human brain, and opened in 2005. The library has become the centerpiece of the university's Dahlem campus and a Berlin architectural landmark. It holds 700,000 volumes. Source
Wikipedia
Large
Videos:

Berlin in 3D for Google Earth
The City of Berlin has released over 44000 3D models of buildings of the city. Almost 10% of the city so far. This is a fly through


Crossing the Berlin border on the S-Bahn (late '80s)
one of the standard East/West Berlin crossings: the S-Bahn Friedrichstrasse station. The station was in East Berlin and was itself divided in half -


Festival of Lights Berlin
Berlin Kurzimpression des Festival of Lights in Berlin Korte impressie van het Festival of Lights in Berlijn Impression court du festival des lumières à Berlin...festival lights berlin


Berlin 9-11
9-11, Riechstag fire, Bush & the Nazis. BERLIN 9-11 is a three minute film about the taboo against making analogies to the Nazis


Berlin
of Germany's capital city Berlin with the sound of Good Charlotte Eindruecke aus Berlin, der Hauptstadt Deutschlands mit Musik von Good Charlotte....Berlin Hauptstadt Good Charlotte


Viajito a Berlin
Viajito a Berlin Erasmus 2007 - 2008 Braunschweig...Braunschweig Berlin Erasmus


Berlin tour 2007 - The Wall
Berlin tour 2007 - The Wall. Ultimi frammenti di un ricordo che non deve morire mai dalle nostre menti. Berlin tour 2007 - The Wall. Last fragments


Home - Berlin, New Hampshire
Our hometown - Berlin, NH...Berlin New Hampshire Mill demolition smoke stacks train station paper mill industry vision photography slideshow


Berlin Tram 1990
hear a West Berlin U-Bahn train travelling under an East Berlin street (Freidrichstrasser?) (@ 1' 25")...Berlin tram strassenbahn


Berlin Cathedral
Fernsehturm and other attractions as seen from the roof of the Cathedral...Fernsehturm roof city tower Berlin Germany Alexanderplatz Deutschland


Berlin, on the S-Bahn-Linie S2 to Frohnau, late 1988
-) We are on the S-Bahn Line 2 in 1988 in West Berlin and we've just left the S-Bahn station Gesundbrunnen, past


Grafitti in Berlin
A short clip from the Berlin Media Education Course with teachers from ten countries across Europe. This task was about first impressions of Berlin narrated in a digital storytelling


Berlin Wall Walk
1989, just before the East German government opened the Berlin Wall, which had divided West and East Berlin since August 1961. Nearly 20 years later, this


Fritz Musictours Berlin - ZDF TV Beitrag
://www.musictours-berlin.de German TV-feature (ZDF Volle Kanne) about Fritz Musictours Berlin - a trip through berlins exciting pop


1973 Berlin sightseeing II
Berlin. Taken when I was in the USAF stationed at Tempelhof Central Airport. This is updated with more photo, titles and soundtrack....1973 Berlin


Two short extras to two previous Berlin S-Bahn videos
cross *under* East Berlin. This line continued under the eastern sector for a while and then crossed the border back to West Berlin where it reemerged from


Berlin: Symphony of a Great City [Act 1, Part 2]
Silent film of Berlin shot in 1927 directed by Walter Ruttmann...Berlin Symphony of Great City Weimar Republic Germany cabaret 1927 Walter Ruttmann


Opening of Berlin Hauptbahnhof
//www.berlinberlin.no/bb/front_content.php?idart=65...Ber lin Germany World Cup Hauptbahnhof fireworks light laser show


Nearest places of interest:
Popular places: